Father's Day at Our Southern Home
I hope everyone had a lovely Father's Day!
We sure did!  It was quite low-key, but that can be a great thing!
My father lives outside of Houston, Texas, and I did have a very nice phone conversation with him.  He loves to read and watch movies.  I sent him the new Dan Brown novel and the first 2 seasons of Boardwalk Empire that is on HBO.  My hubby thought he'd really like it and he does!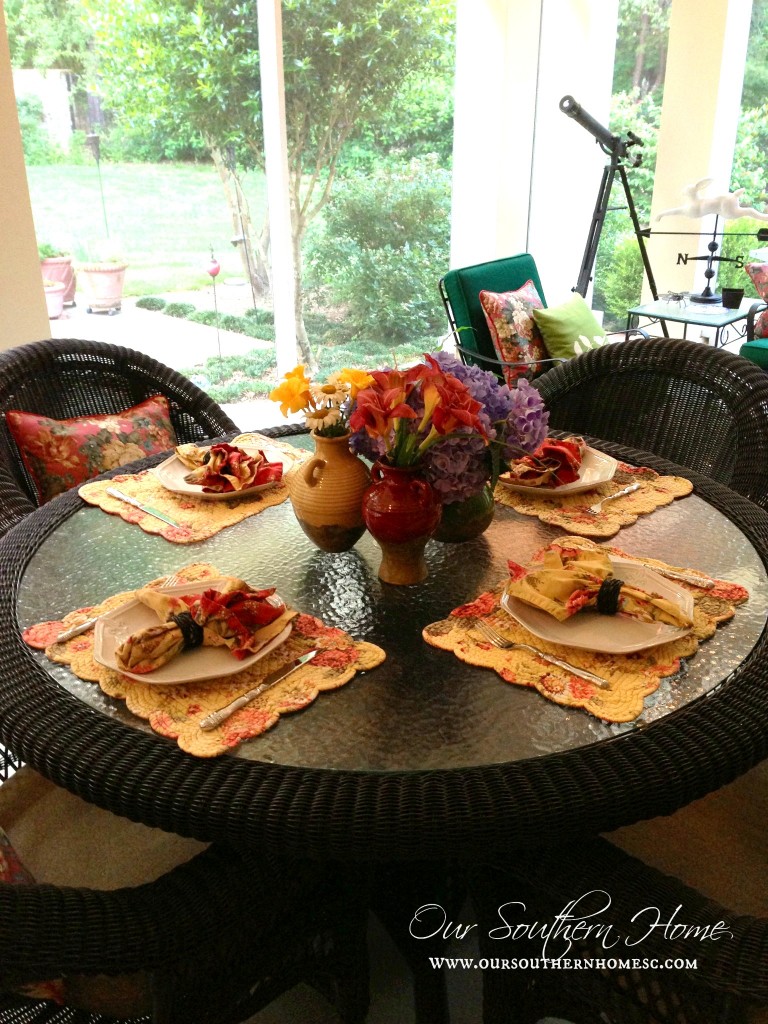 A lot of the photos are with my cell phone so I apologize in advance for some of the quality!  Max went to the beach house Thursday to meet up with his brother-in-law to replace the kitchen floor.  He came home late Saturday evening and the kids planned a little welcome home for him…..so sweet!  I was busy working on painting projects so they did all the food prep!!  Yay for teens that can help cook!
They prepared filet mignon, yummy onion rice with consomme and beef broth, Caesar salad and French bread.  It was a treat for us all!  Max did grill the steaks!  Ashlyn set the table and picked all the flowers from the yard.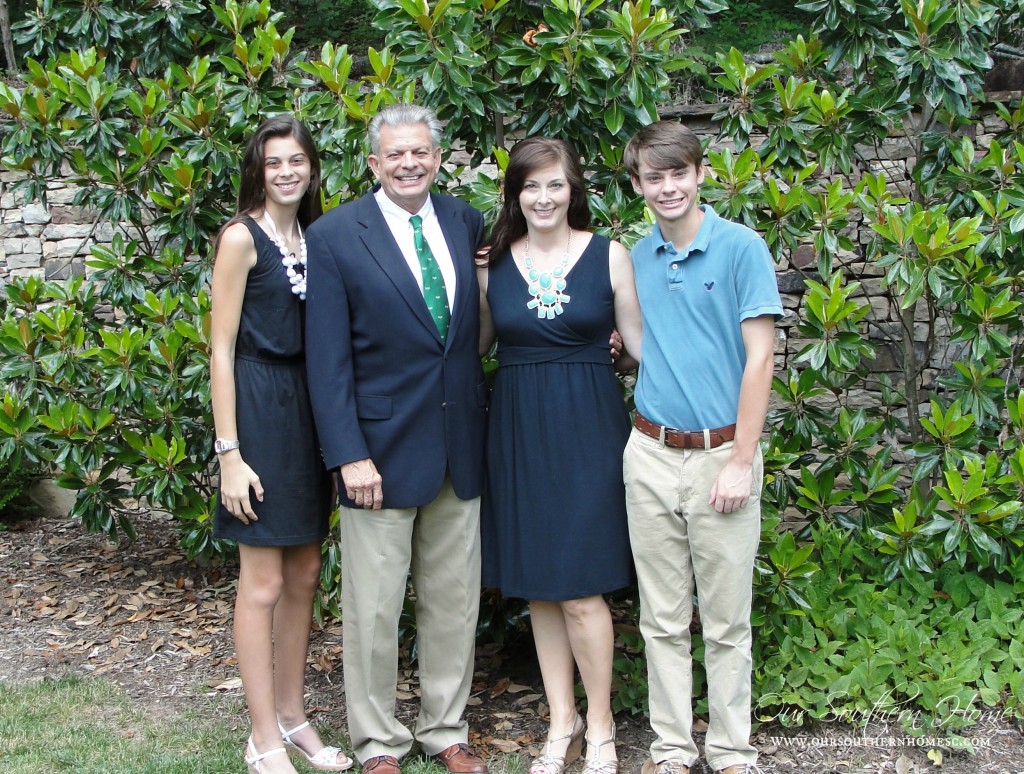 My husband of over 23 years is wonderful!  I won't tell you how many takes it took to get this photo after church!  UGH!!!  Gosh!!  I need some sun!  The beach is calling my name!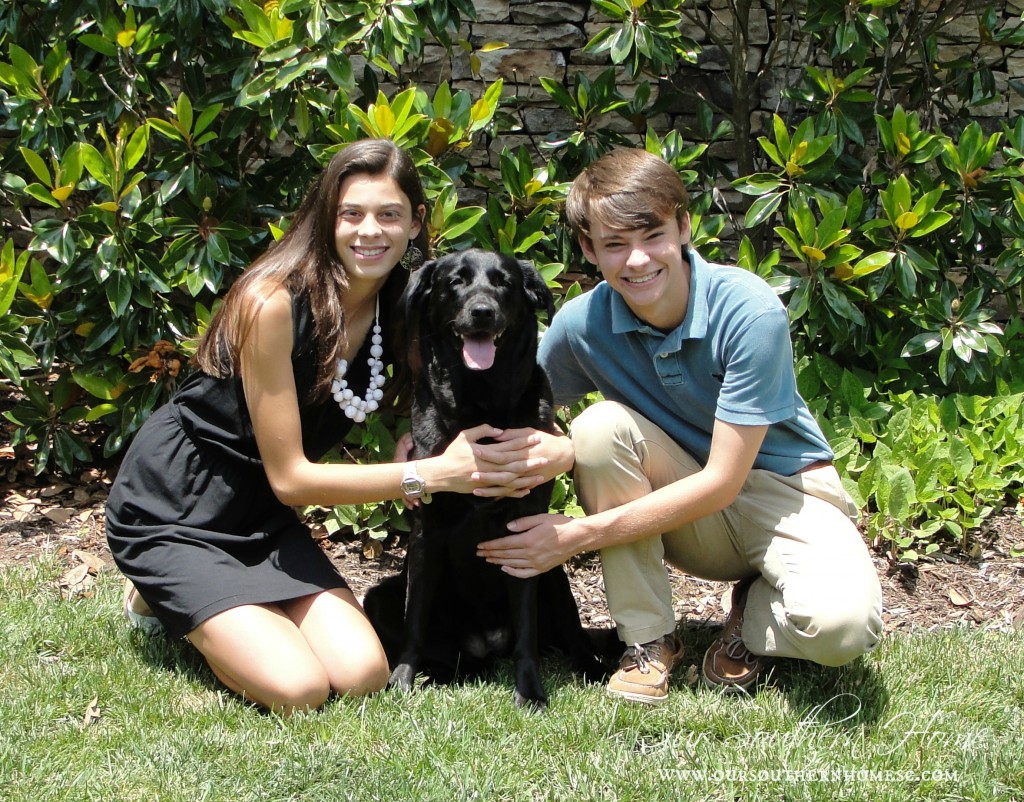 Lizzie and the kids!
Max and the kids went to play golf.  This allowed me some much-needed alone time to get some of the painting projects completed that have been scattered all over the lower lever of our home.  If you follow me on Instagram, you've probably been noticing all of the behind the scenes to get this finished!  
Click to follow Our Southern Home on Instagram!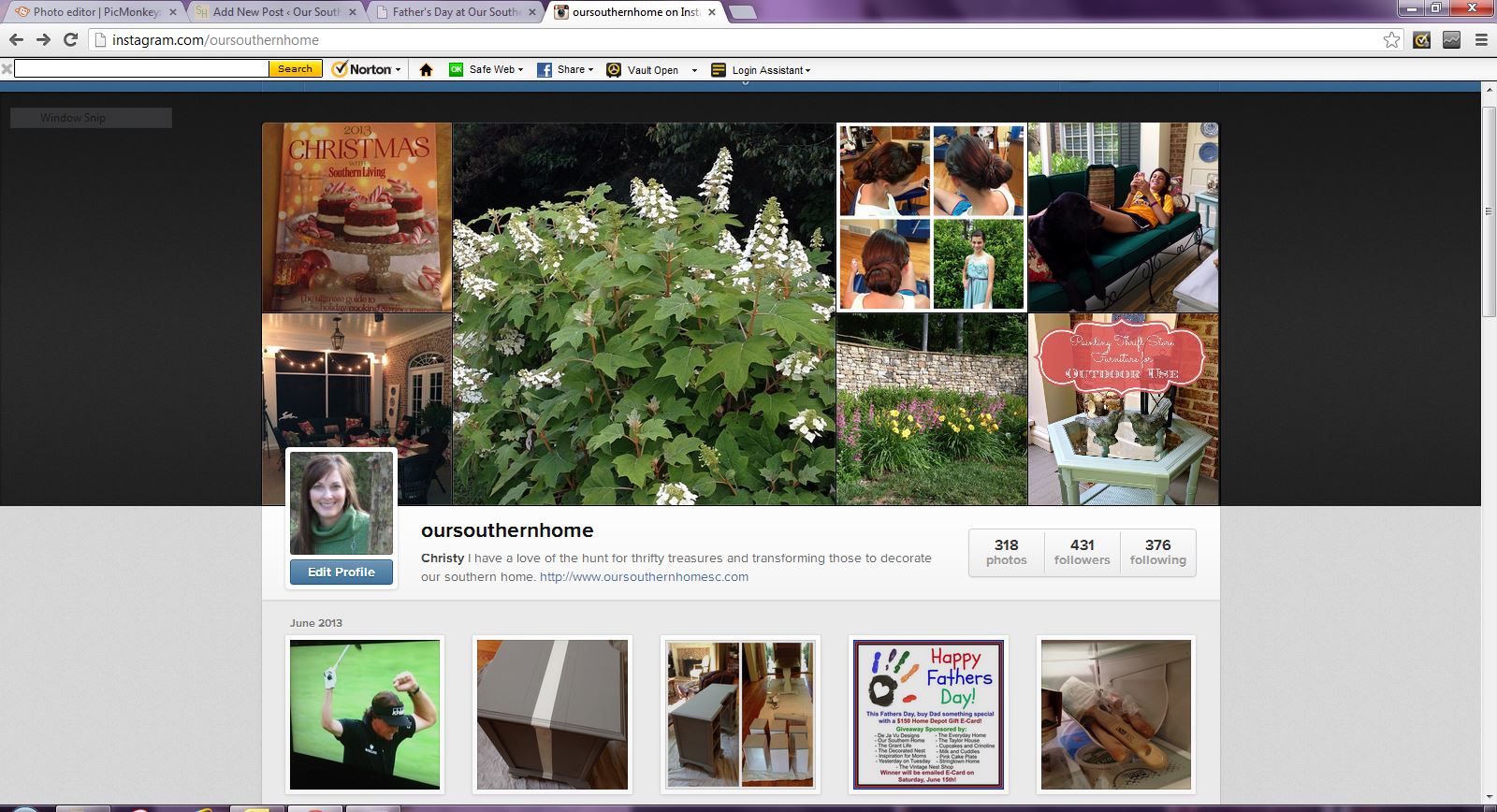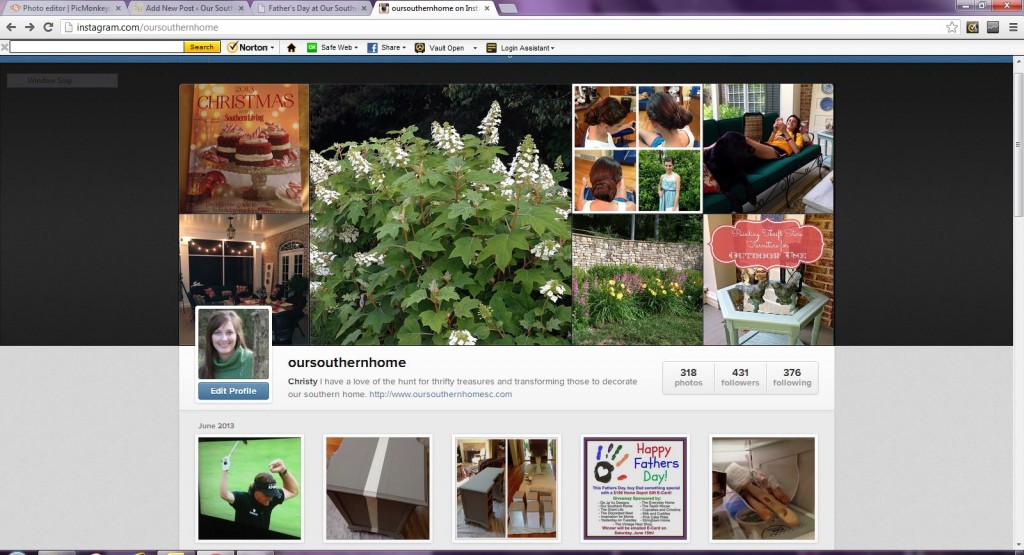 We had family over for a simple dinner of grilled burgers and the fixings, corn on the cob, sweet potato fries with spicy dip and lemon meringue pie.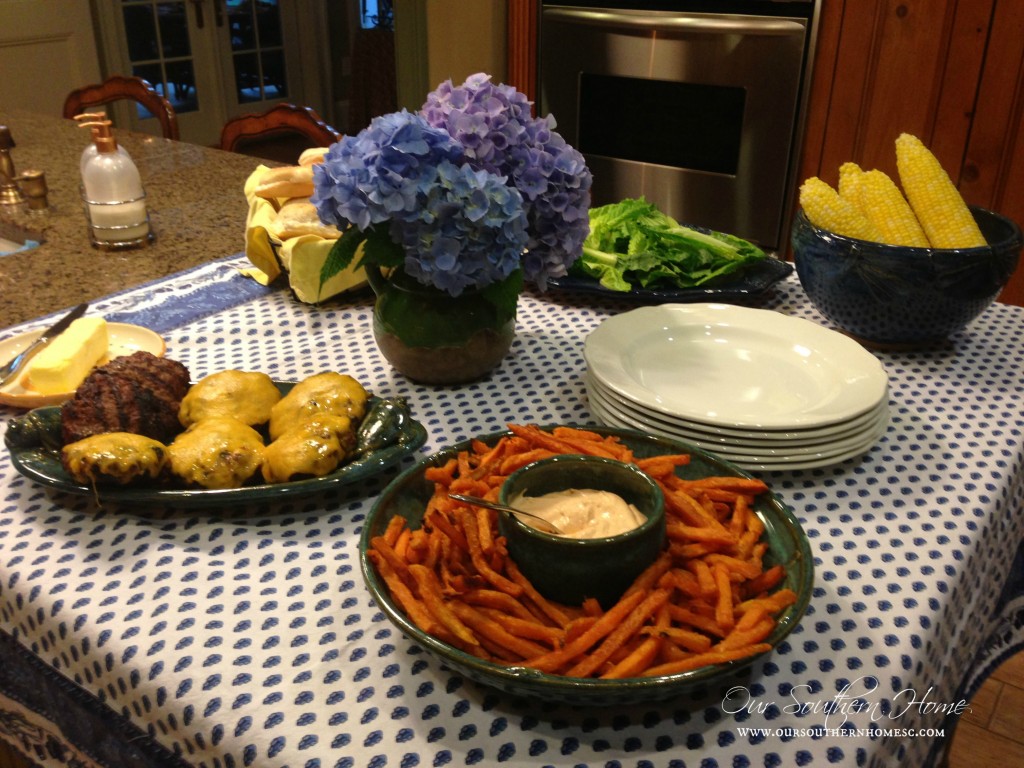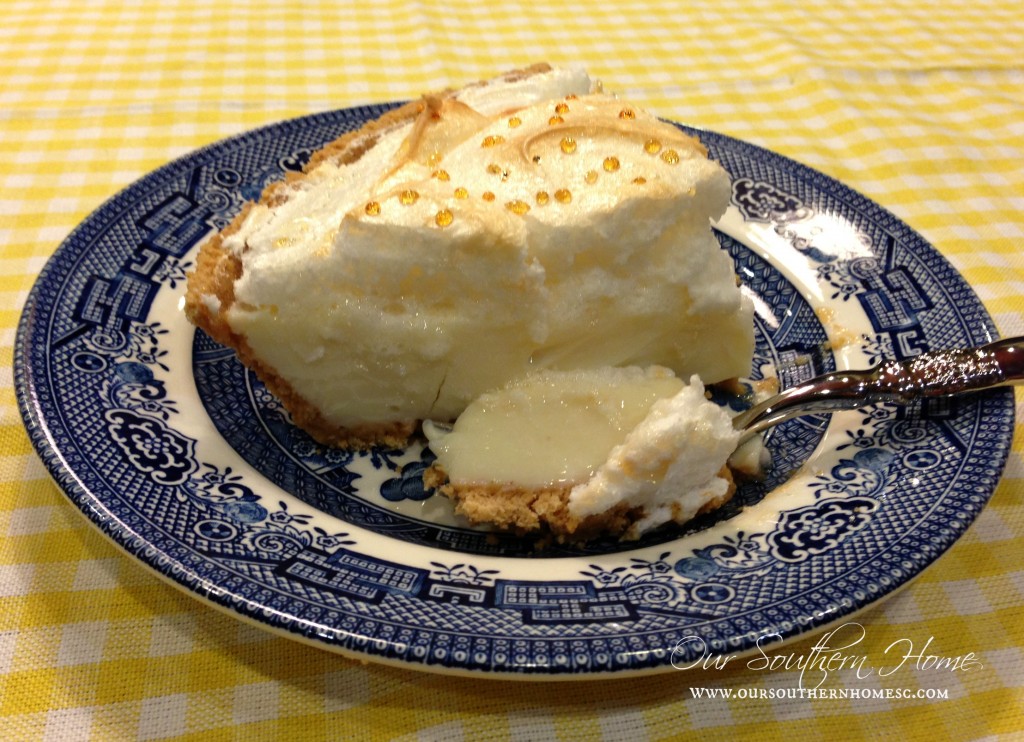 This is Max's favorite dessert!!!  I'll be sure to share the recipe soon!  It is so ridiculously easy!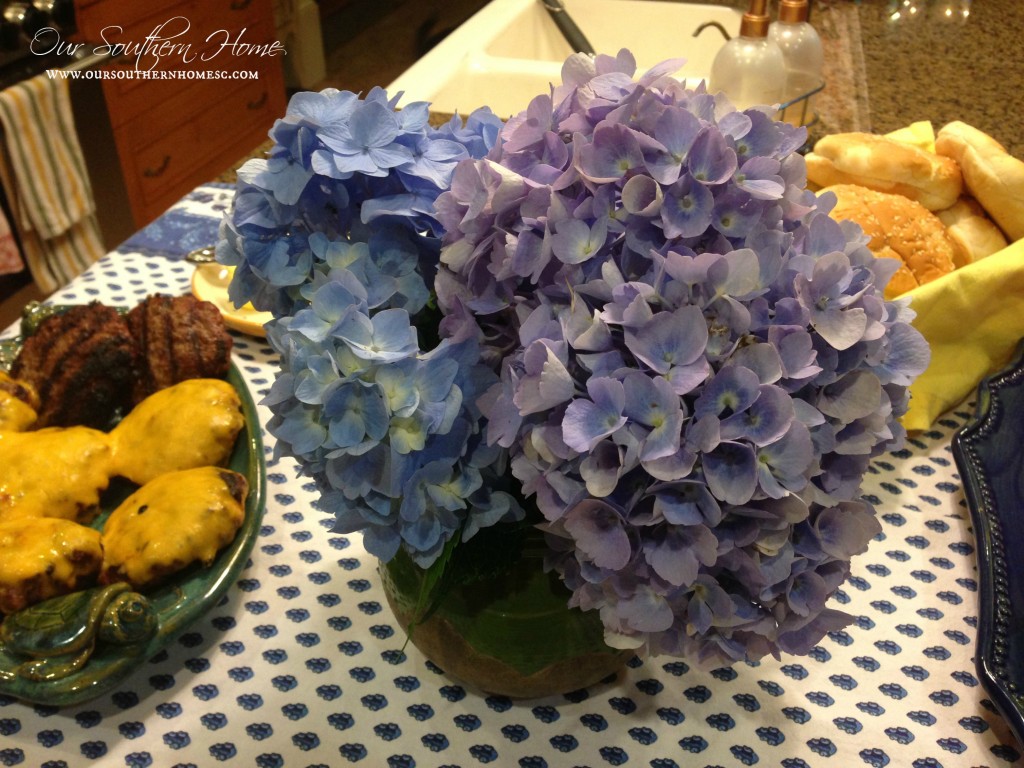 Our hydrangeas are blooming!  Love them!!!  The table cloth is one of two that I purchased while in Paris, France some years back.  Great quality will last forever!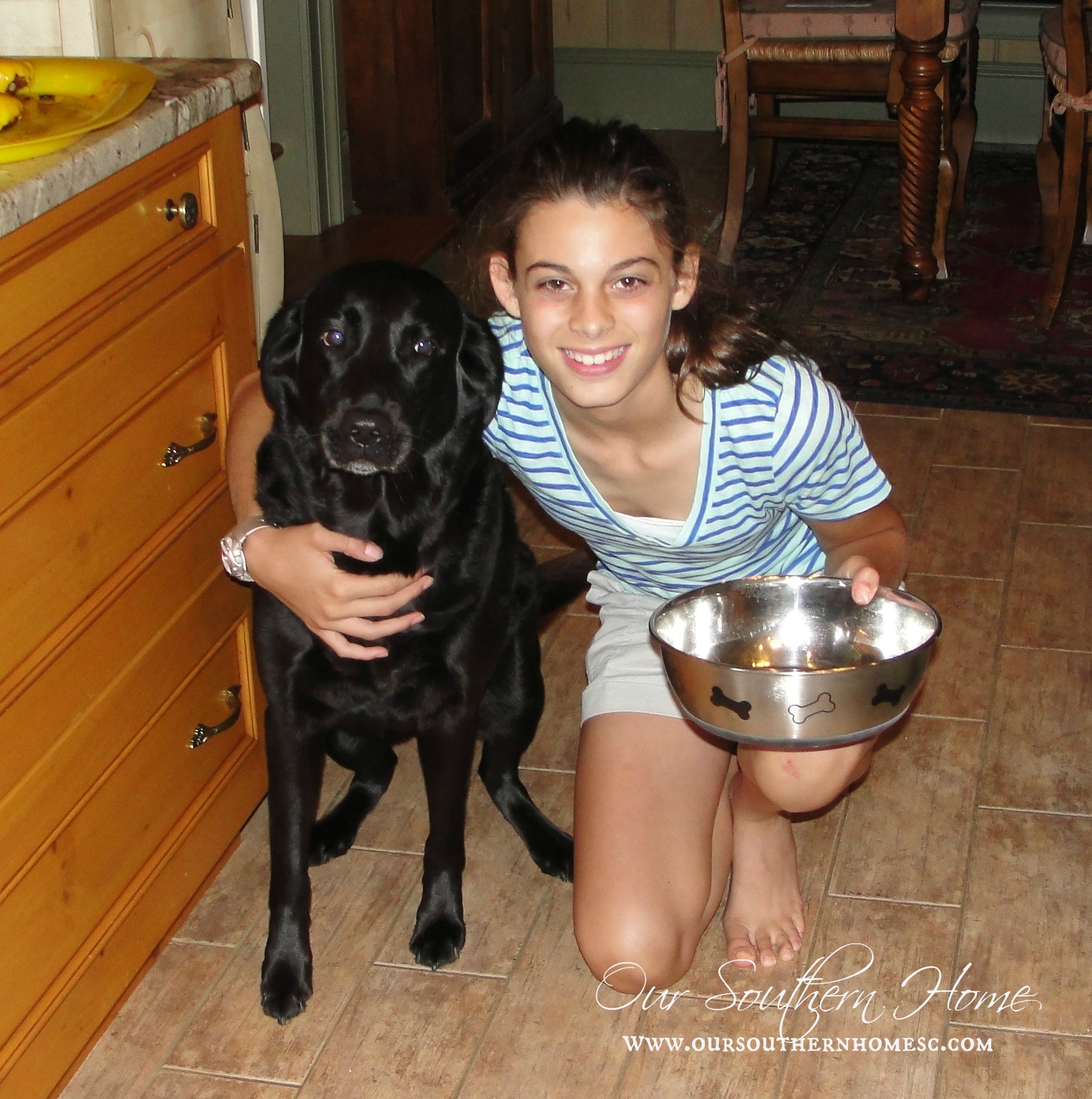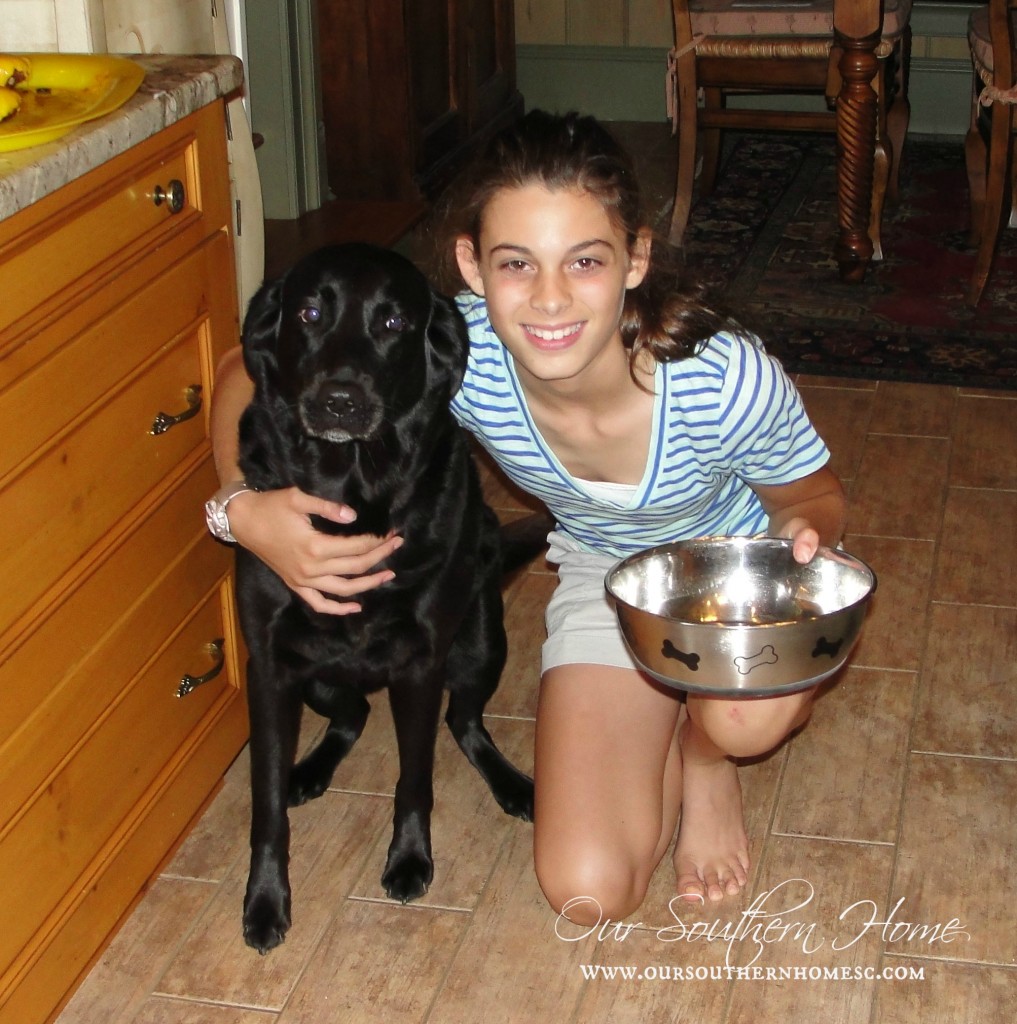 We rarely give Lizzie table food!  She did get a mini grilled burger patty for a treat!  I don't think she even tasted it!  It was gone in a gulp!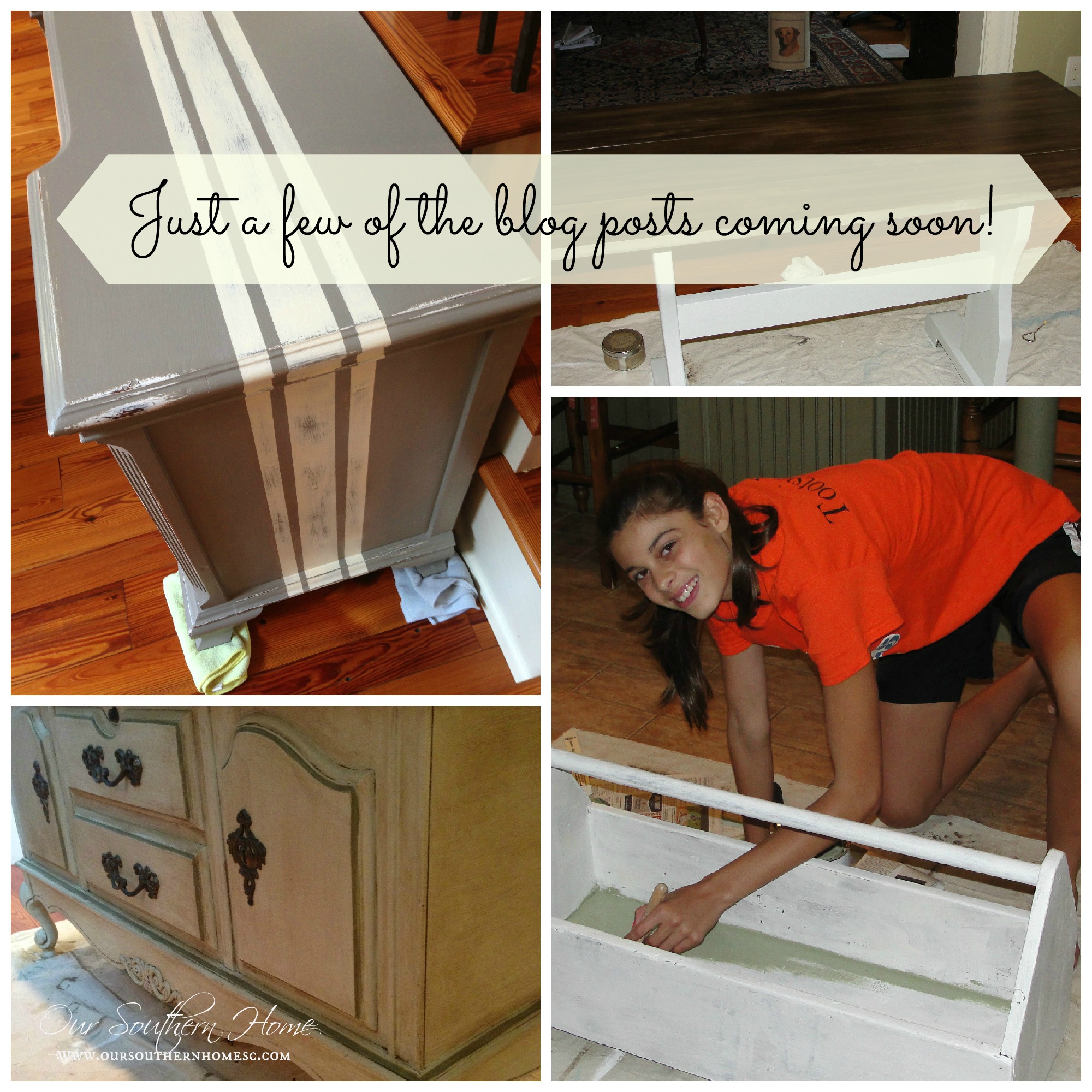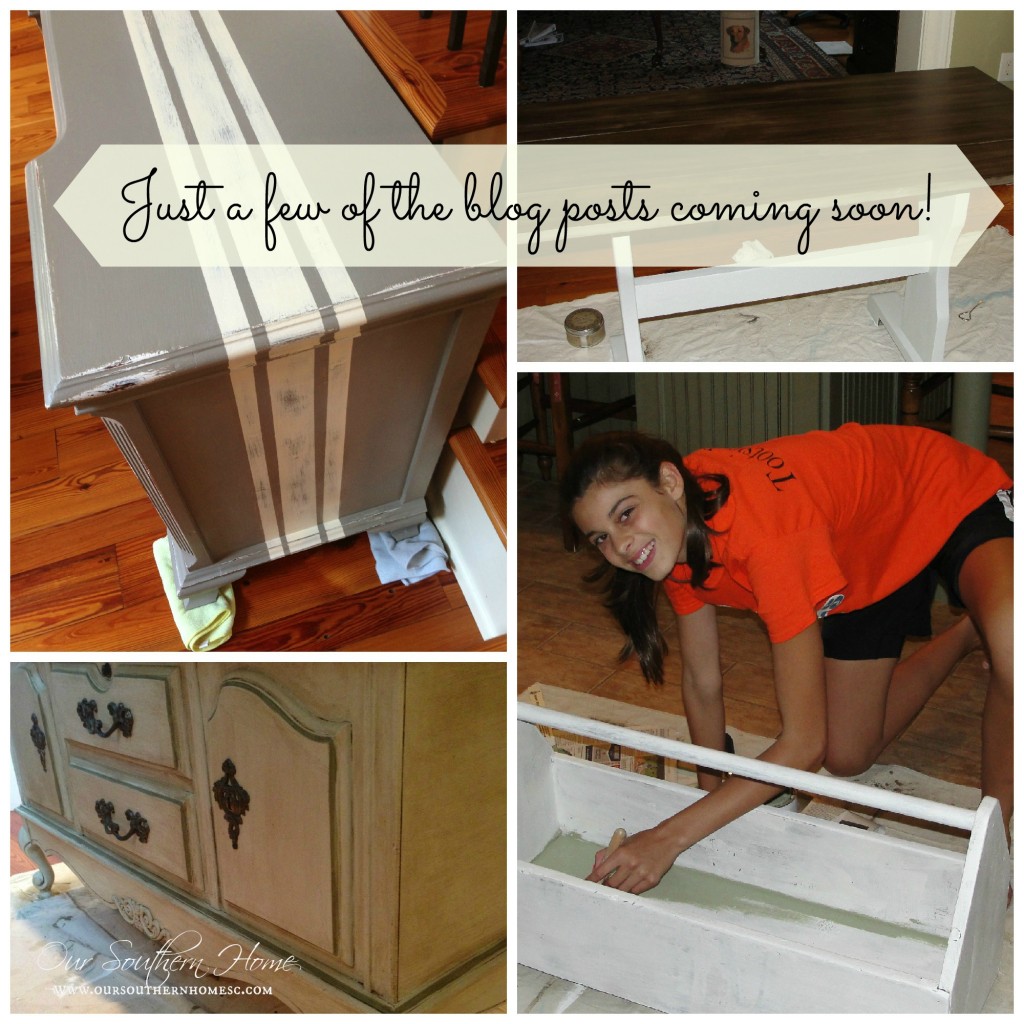 This furniture has really occupied my time the past two weeks!  I can't wait to share these and more with you!  Be sure to follow my blog and sign up for posts by email if you are not already!  I'd love to have you here!
And a big huge congratulations to Kristina Coleman-Thomas!!!!!  She is the winner of the $150 Home Depot Gift Card Giveaway!  Many , many thanks to all that entered!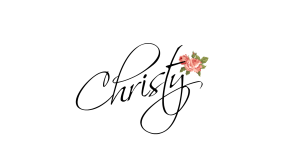 Buffer