It has been a very busy week here at Our Southern Home. I have enjoyed inviting you into our home to share my crafts and DIY projects along with our Christmas decor.
Welcome to the
All Through the House Christmas Tour
This Christmas Blog Hop is hosted by
Town and Country Living and The Everyday Home.
We also have a special co-host…
Mr. Christmas Mouse
We are very excited to share all of the great blogs and beautiful
Christmas Rooms throughout this week, so please come back often
as each day will feature a different room.
Well, you know the rest of the story.
Welcome to our homes…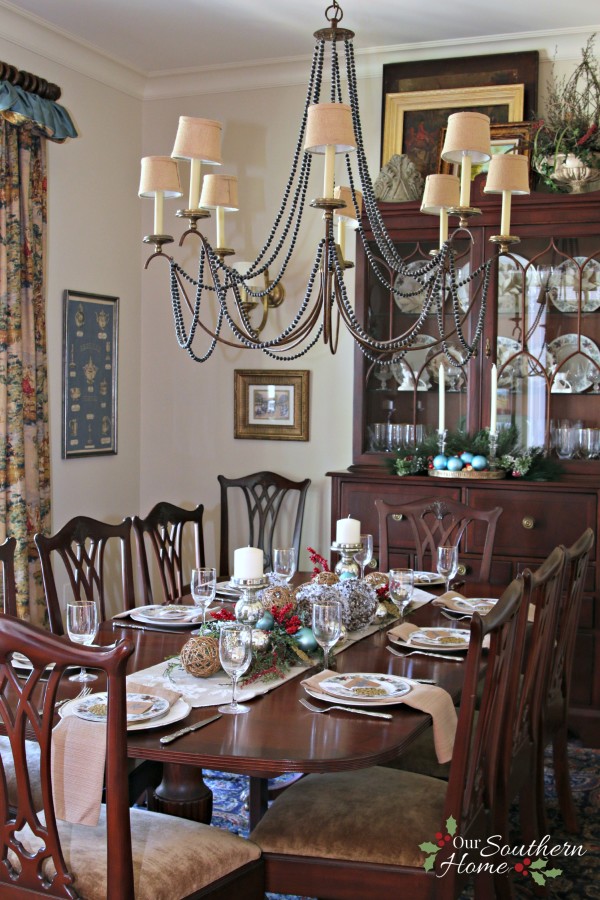 Today I'm excited to be sharing our formal Christmas Dining Room!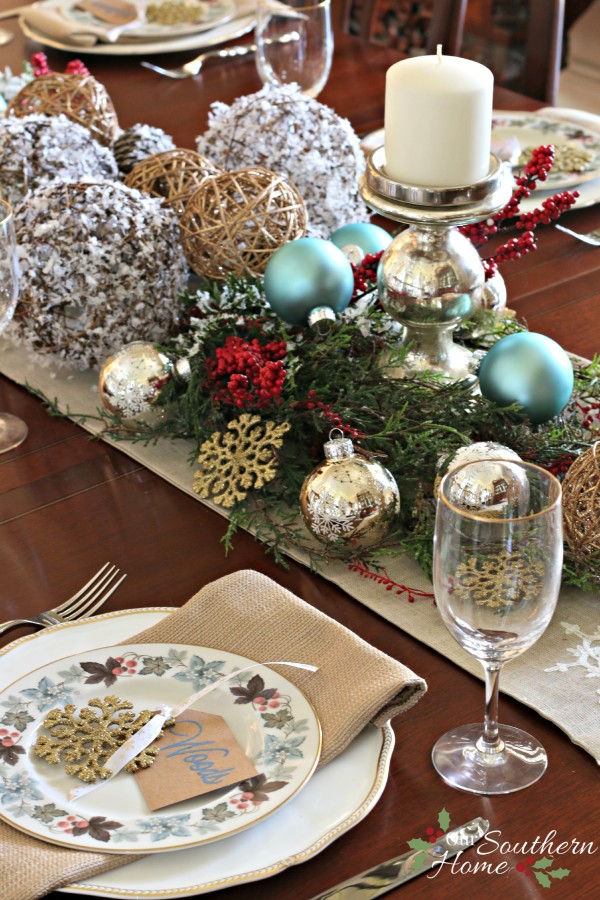 You probably can't tell from the photos, but the runner is beautiful with cream snowflakes. It is the inspiration for the snowy look on the grapevine balls and greenery as well as the snowflakes.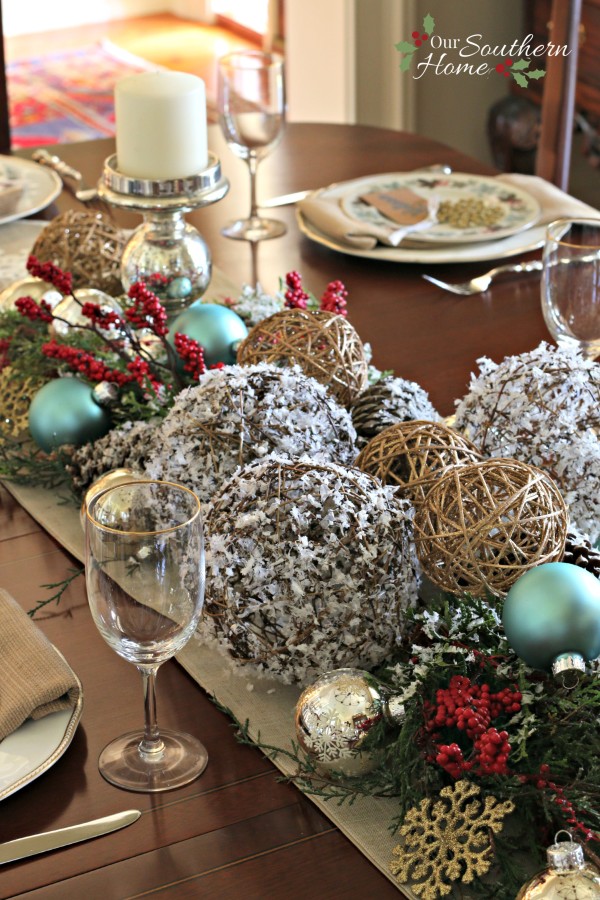 The snowy balls were a quick DIY. Take them outside and place them on a tarp. Spray them with spay adhesive and sprinkle with fake snow. The same was done with fresh greenery.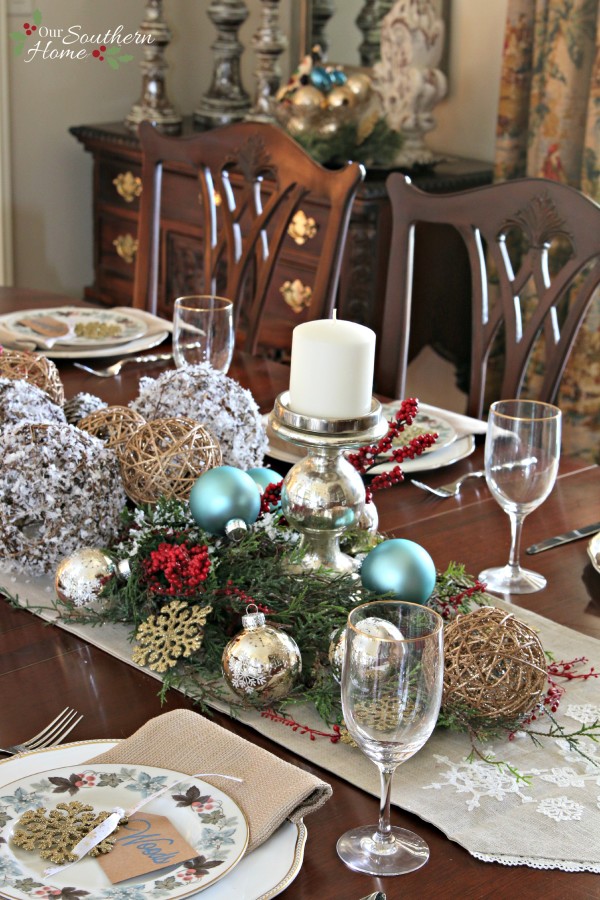 The mercury glass look ornaments even have snowflakes printed on them. I decided to use my mom's wedding china for Christmas this year. This was my inspiration for bringing out blue. I love the blue and red together. The rug and the window treatments have blue in them. I love it. It's the first time I've used blue at Christmas.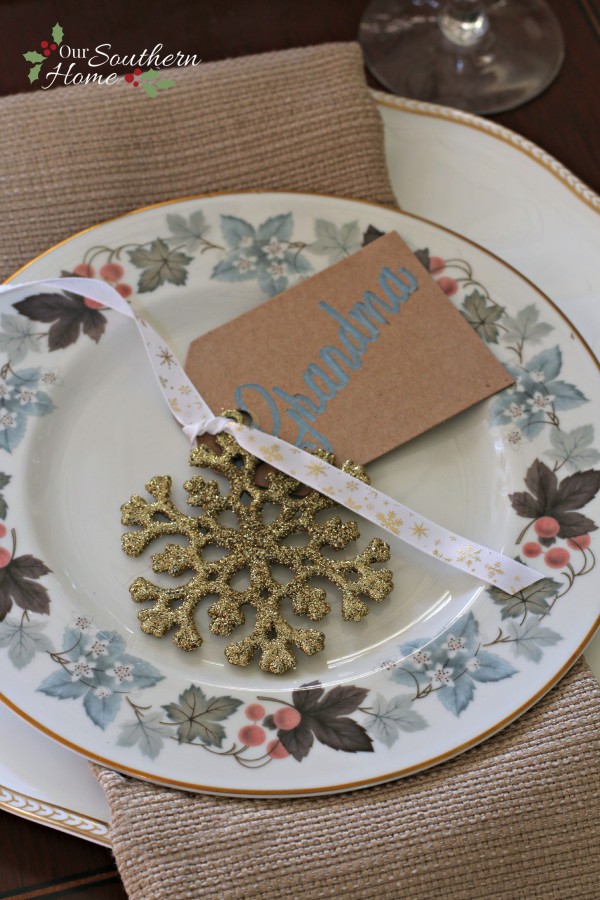 The china is from the early 1960s. Isn't it gorgeous. I normally use it at fall. I think it's great for Christmas as well.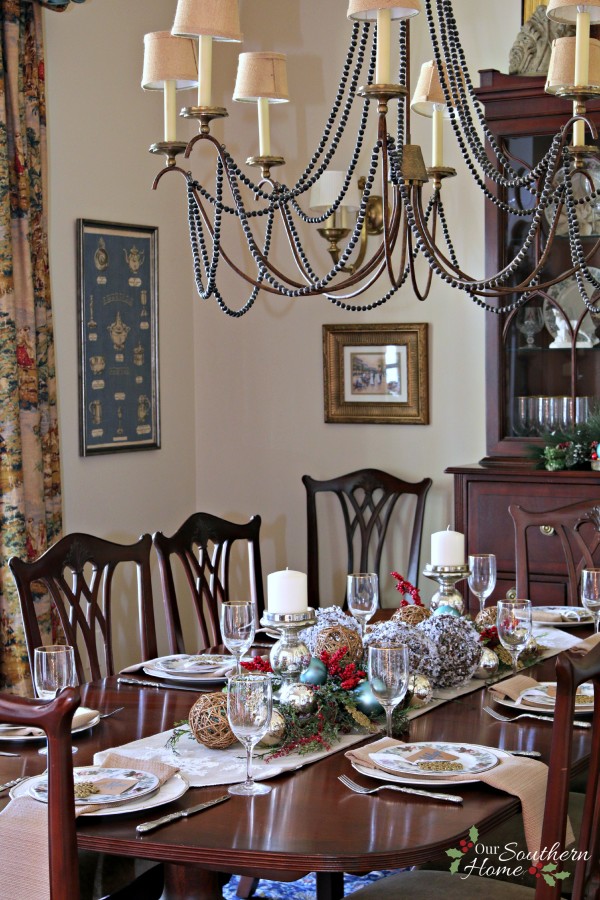 I prefer a center arrangement that is fairly low to the eye. It makes conversation so much easier.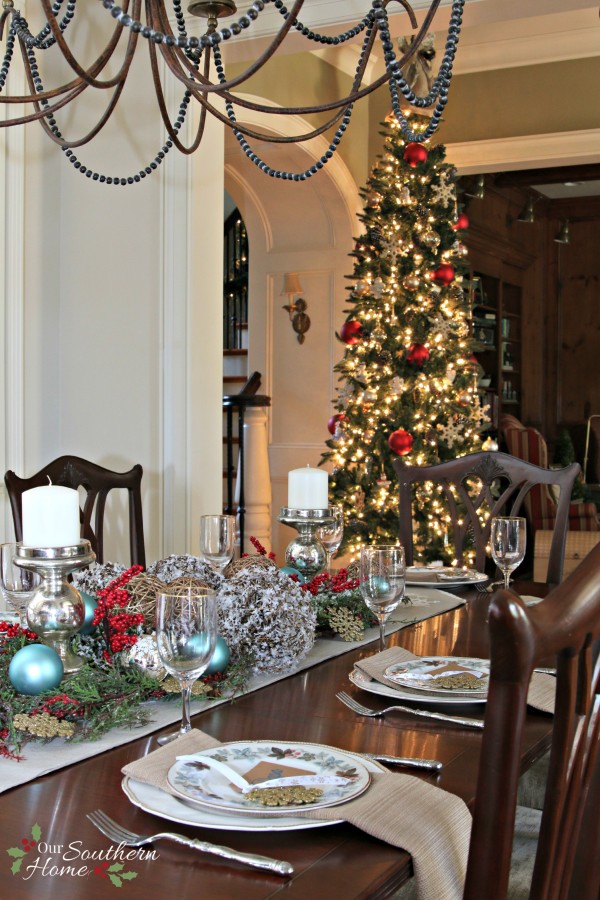 When you walk into the foyer, the dining room is to your left. This Christmas tree is so nice to view while dining in here.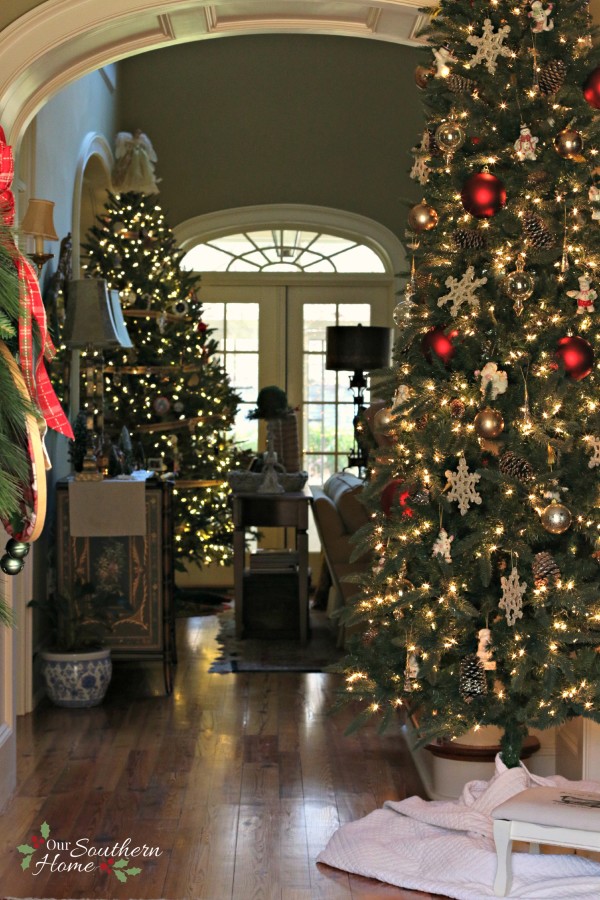 The foyer tree is my more formal tree. I have all of my collected Lenox ornaments on it. I think next year, I will add a bit of blue to it.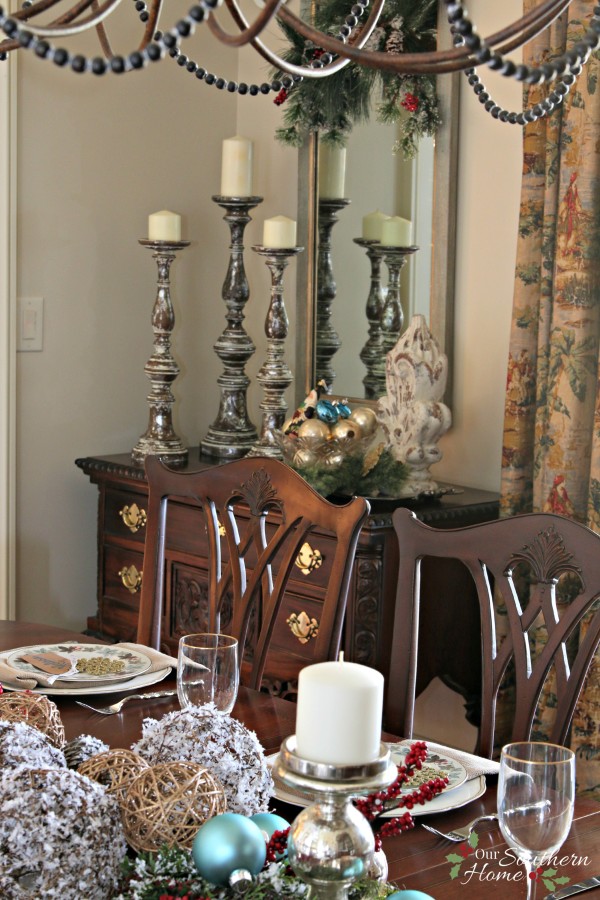 Do you notice the blue in the toile window treatments?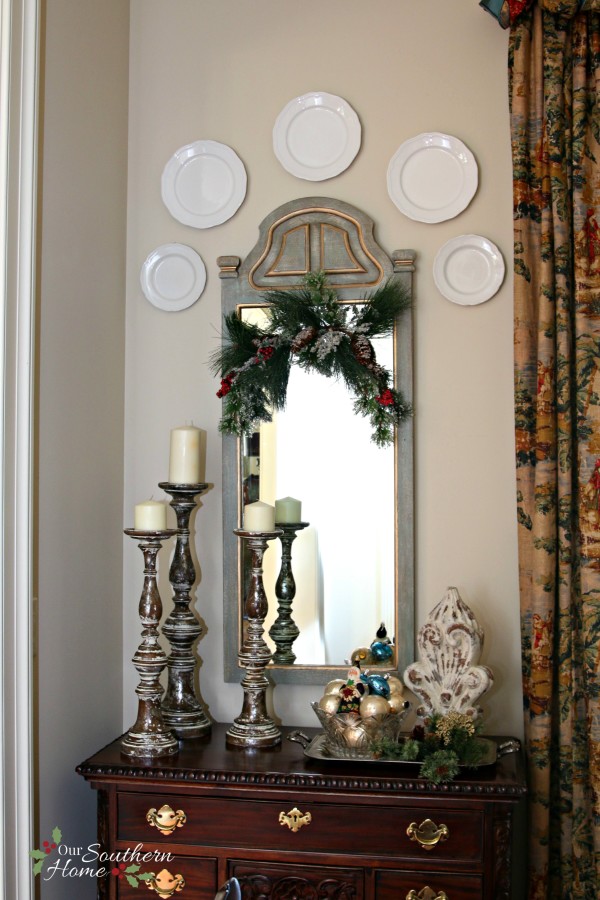 This thrift store mirror with the custom paint finish that I did also helps to bring out subtle blue shades in the room.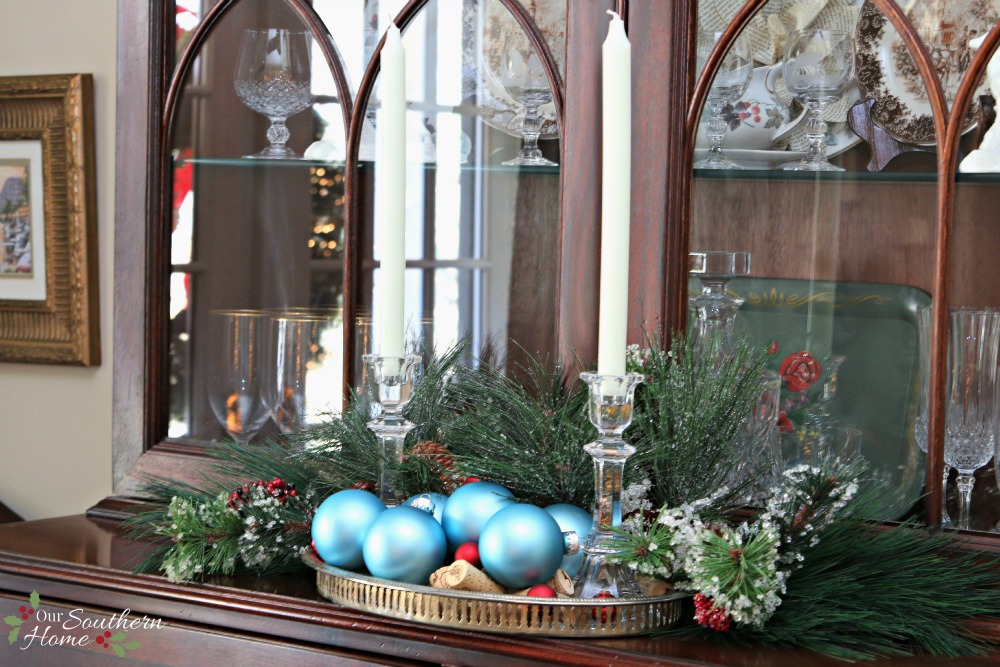 Thrift store silver and dollar store candle holders make for a quick arrangement on the hutch. Notice the wine cork filler.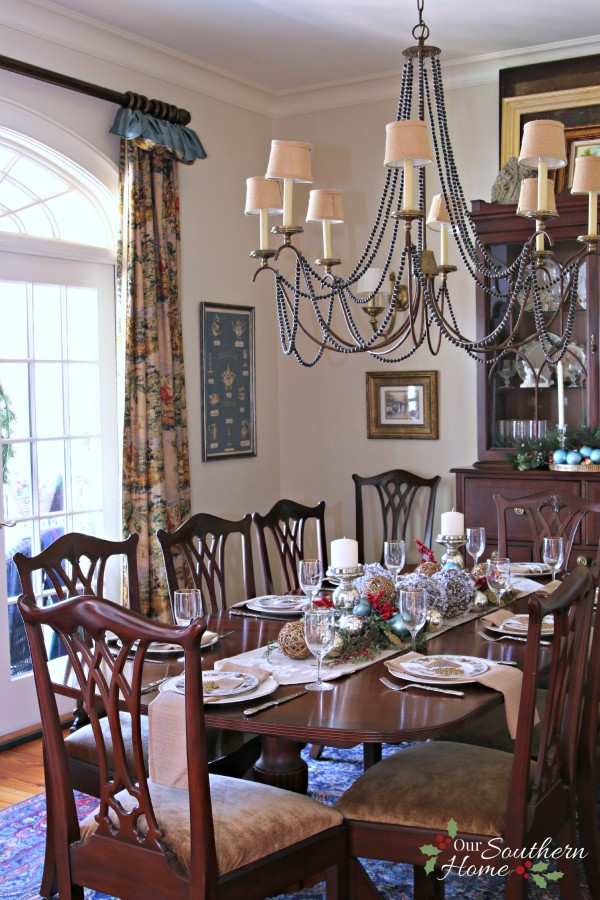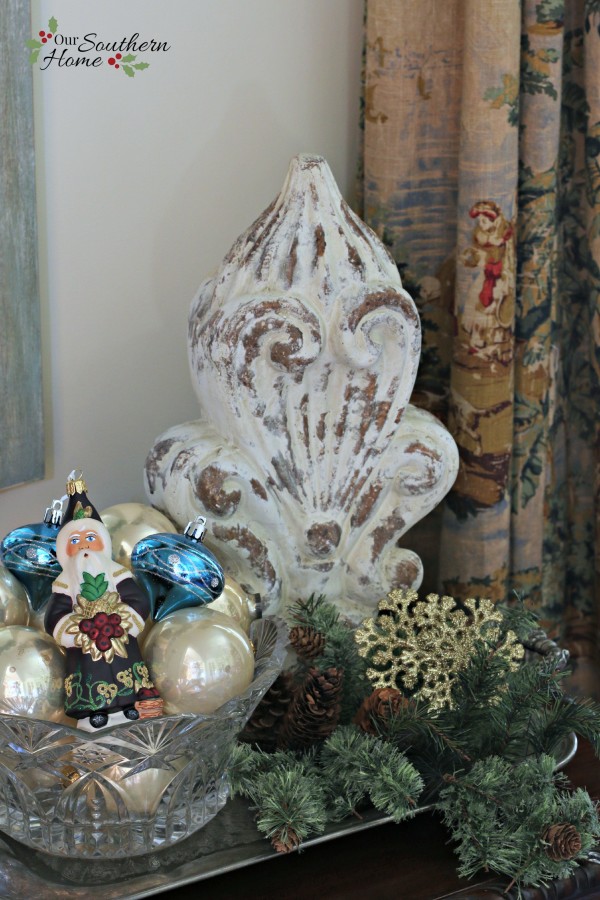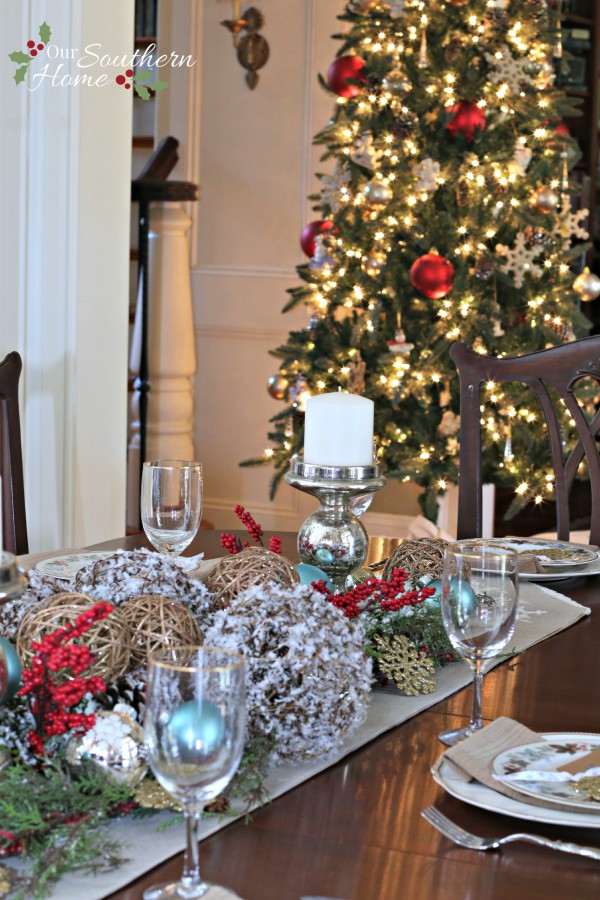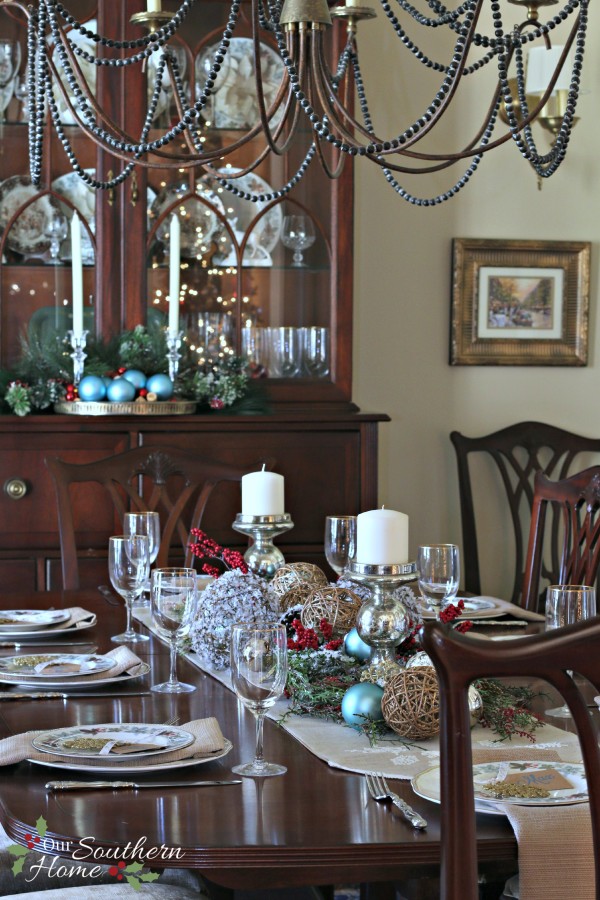 If you noticed, the place settings were kept fairly simple in order to let the centerpiece shine.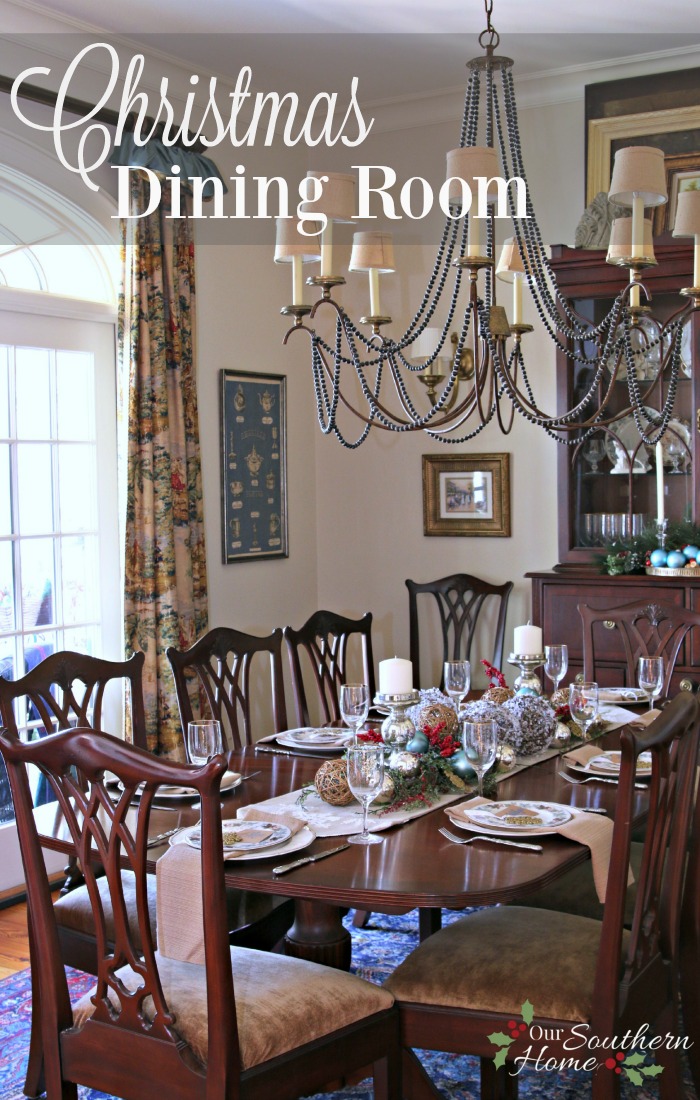 Thanks so much for stopping by! I wish you a very Merry Christmas! Be sure to PIN the above images for later and share with your friends!
Be sure to visit the other tours below. I must say there is quite a beautiful roundup for you below.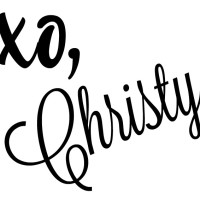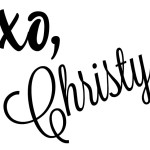 Buffer