Farmhouse Style Centerpiece
It's time to get your Decor Enthusiast Style on for April!
This month we are talking Farmhouse Style.
It has been big for a while, but let's face it…..Chip and Joanna have sure helped get more people onto the look.
Personally, I love it. It sings of a relaxed, casual life. It's a lived in look.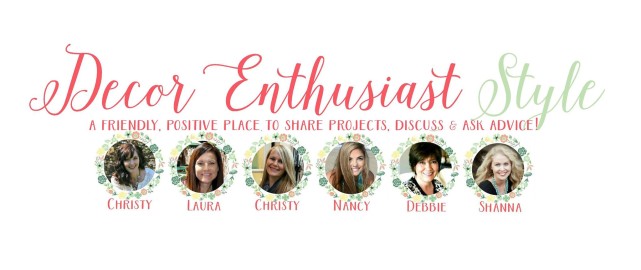 Farmhouse style is highly interpreted. You can add your own take, and take on a more French style, industrial or even added bits of traditional.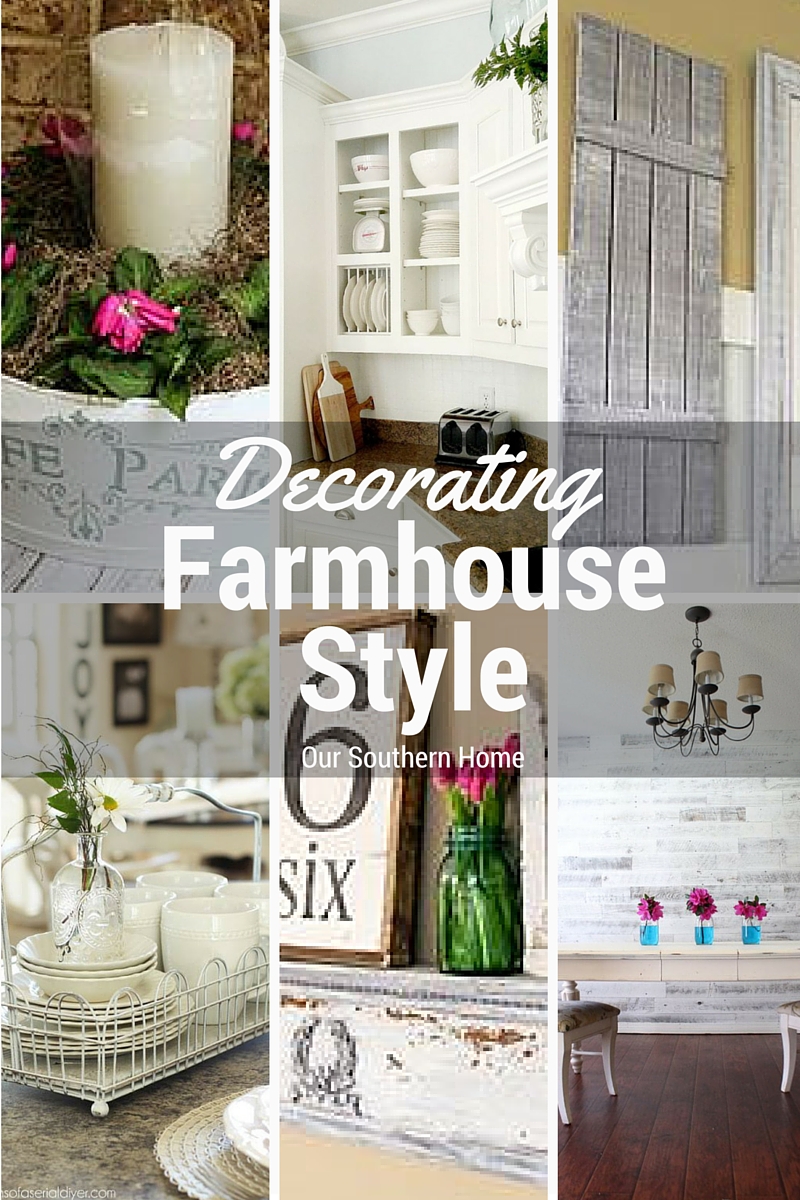 Earlier this month I received this thrift store cheese box for a makeover challenge from our very own Christy of Confessions of a Serial Do-It-Yourselfer.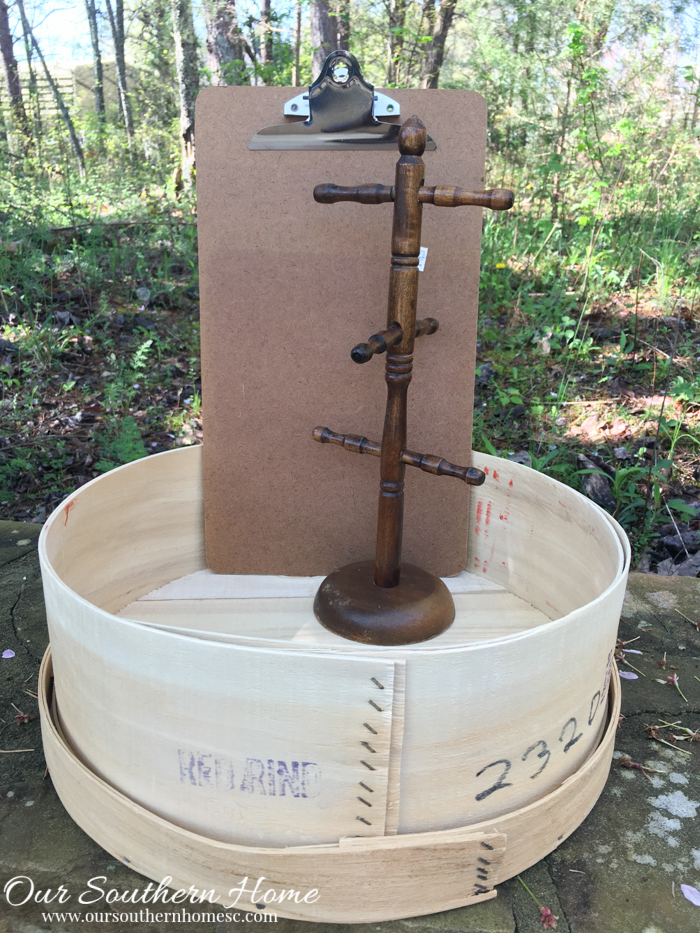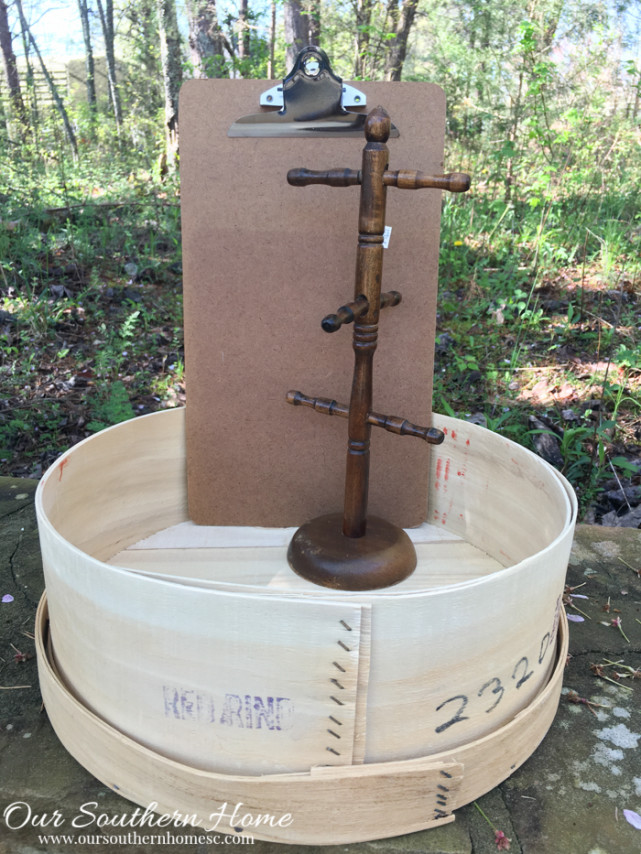 I decided to go a French Farmhouse style for the transformation that you can see HERE.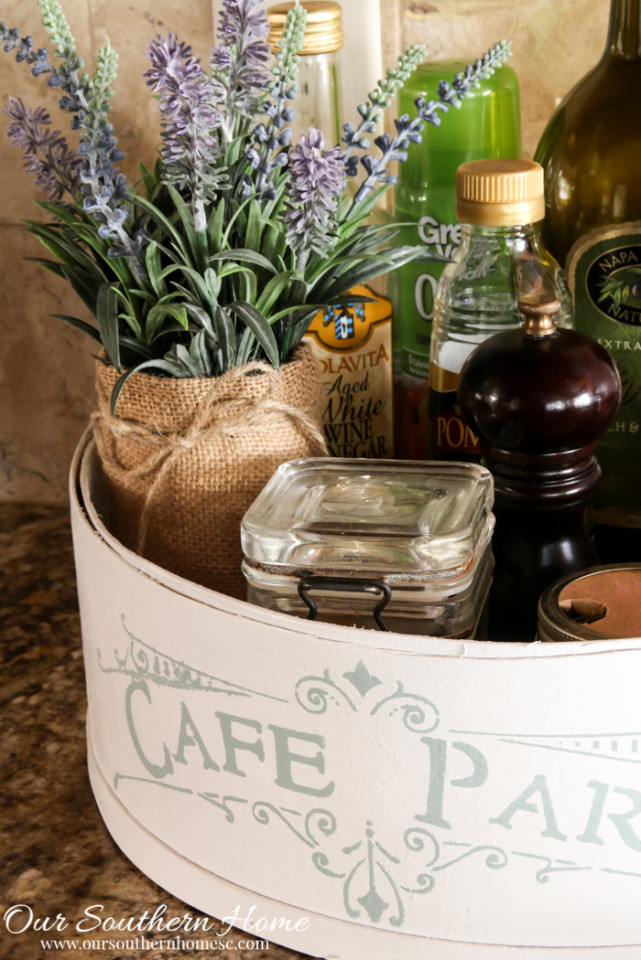 Just the cheese box itself is farmhouse style in my opinion. With the stencil I gave it a French Farmhouse look. It's perfect on our counters as a kitchen caddy.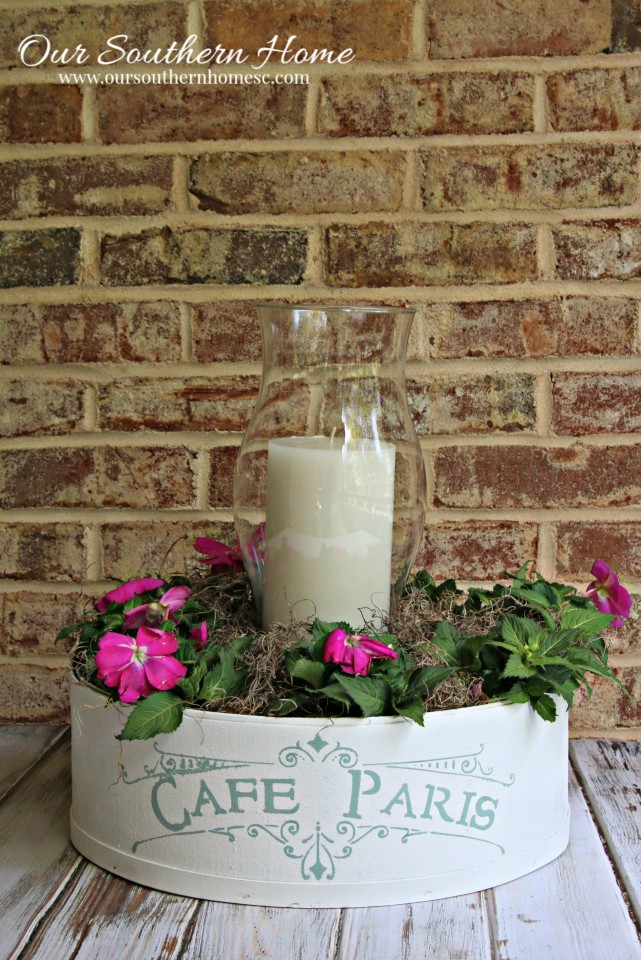 I wanted to try using it in another way. It's also great for a centerpiece.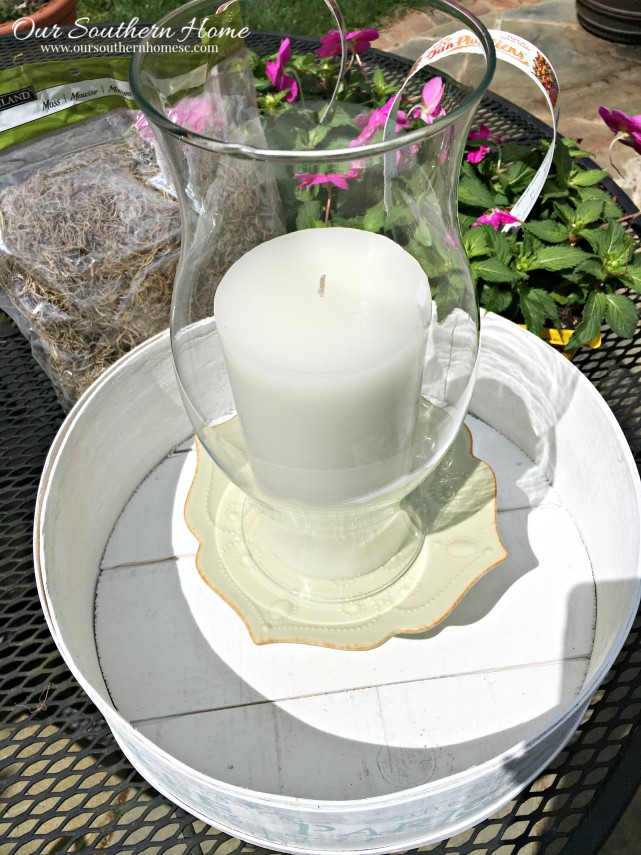 You will need the following supplies:
cheese box, tray or basket
annuals
grocery bags
hurricane
candle
plate
bowl
moss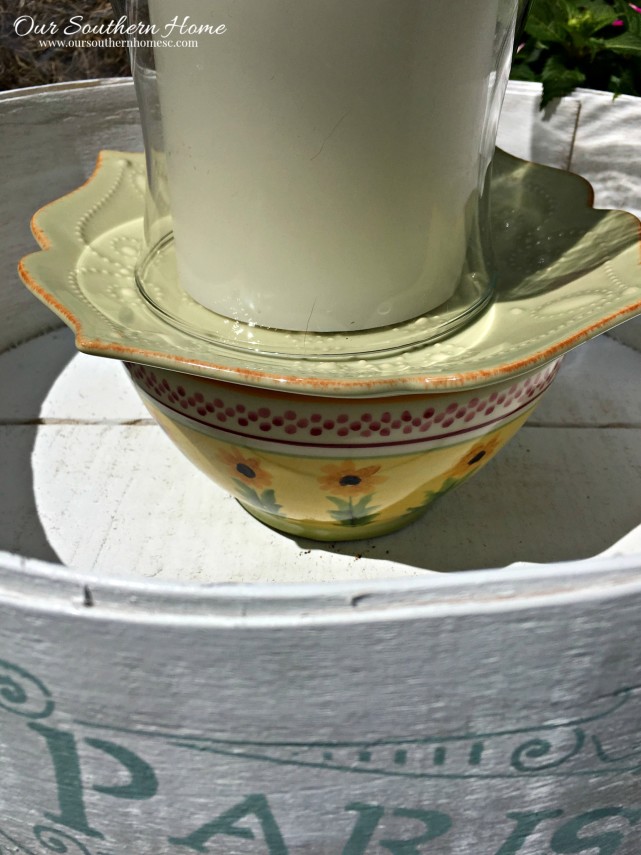 I placed a bowl under the plate to elevate the candle. The plate just gives it stability.
It's not pictured, but I then placed grocery bags along the bottom to protect the interior.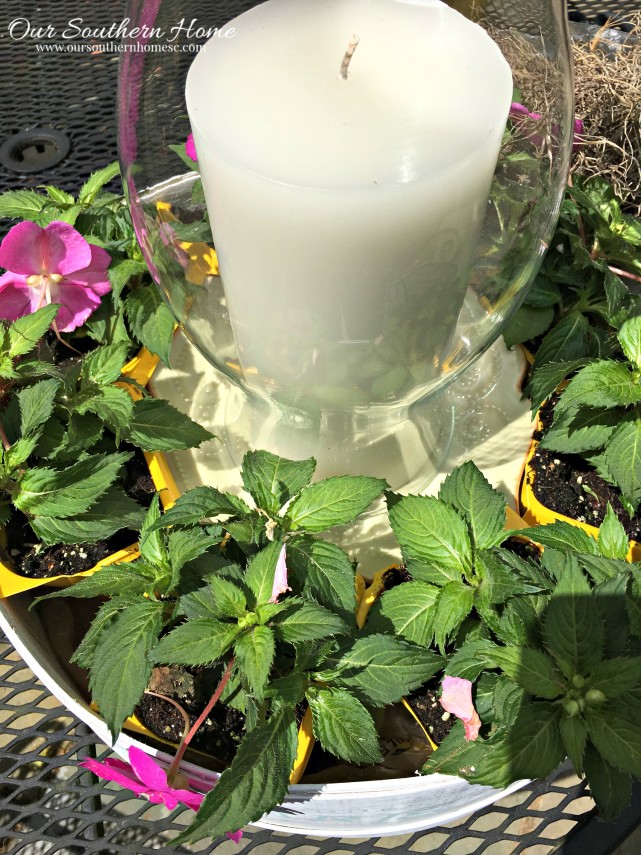 Arrange the annuals abound the base of the bowl.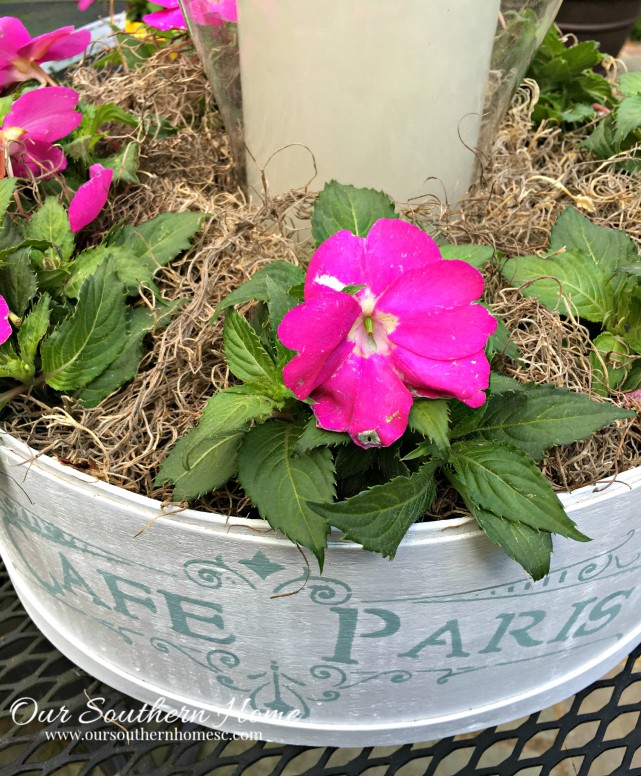 Then fill in all of the empty space with moss.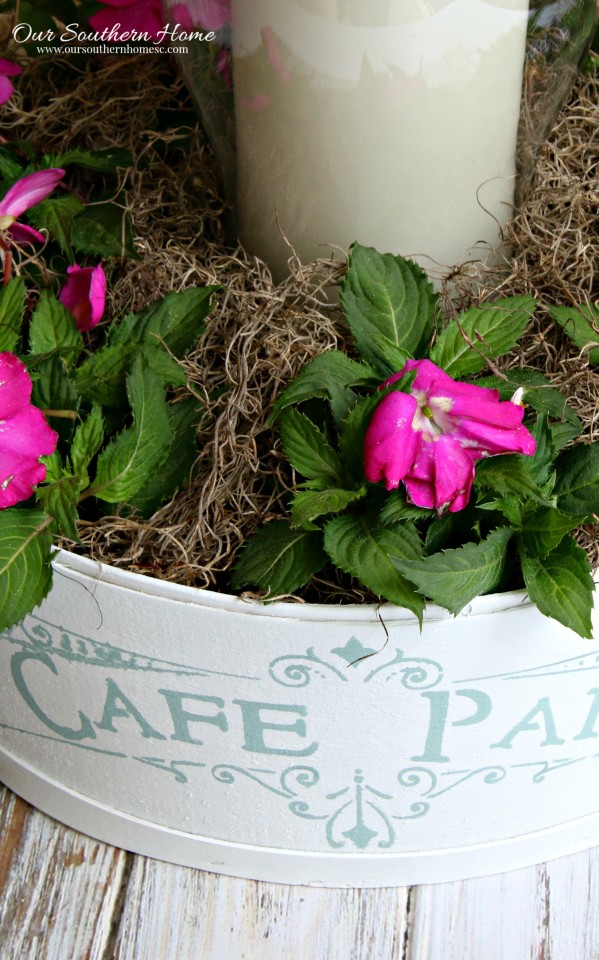 This is meant to be a temporary arrangement. I will enjoy it like this until probably after our last frost. Then I'll plant them outdoors in my patio pots.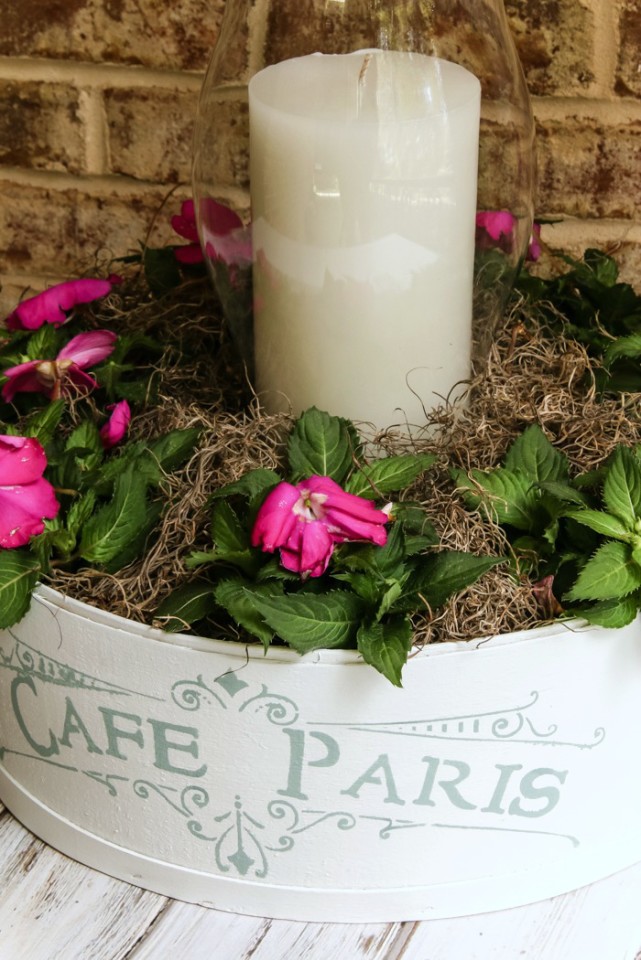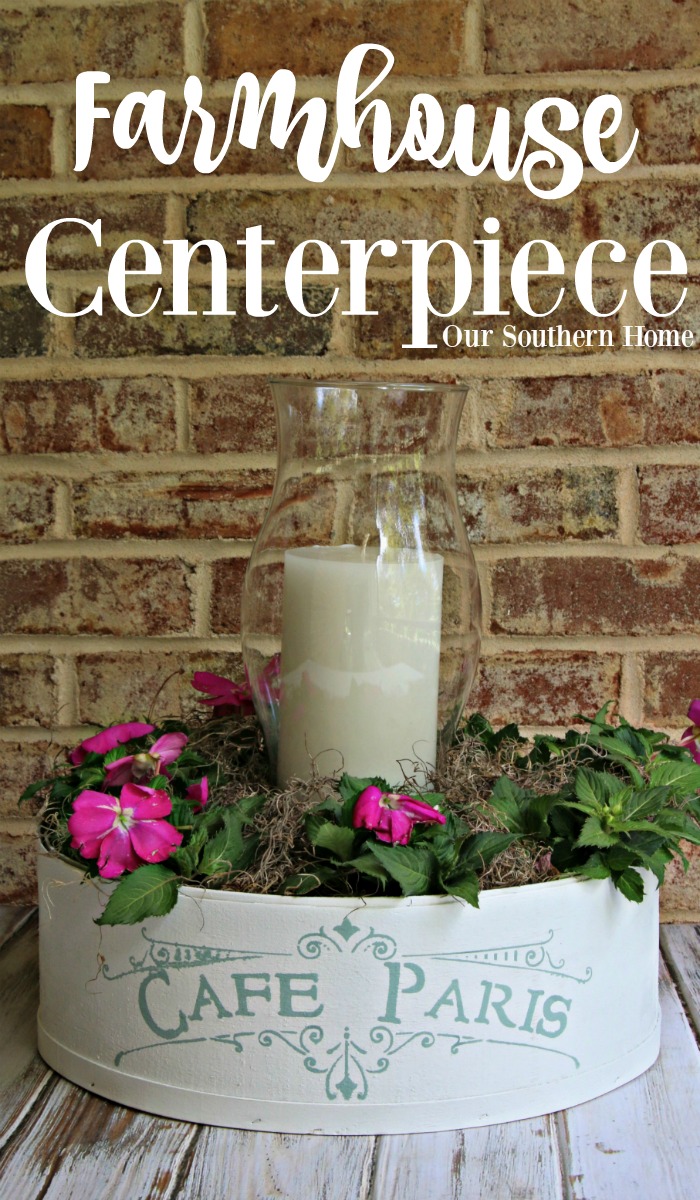 Be sure to PIN this for later and share with your friends!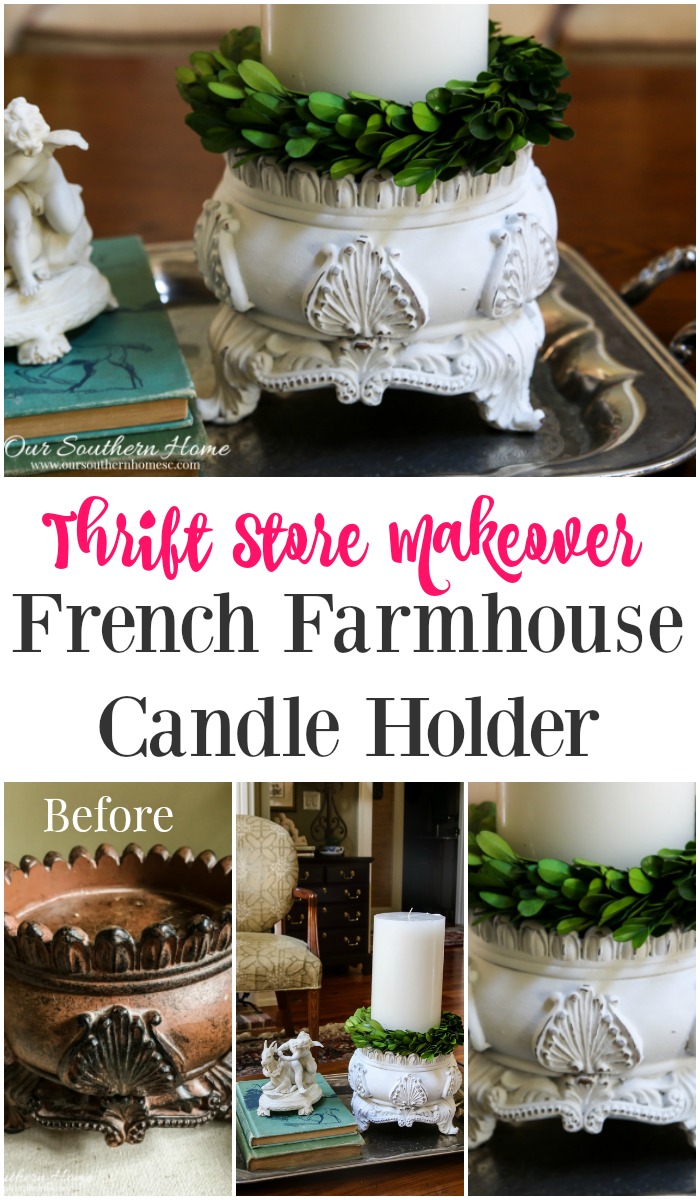 Here's another French Farmhouse thrift store makeover from this week!
Now check out the other Farmhouse Ideas by the other creators of the Decor Enthusiast Style Team!
Don't forget to join the challenge on Instagram this month #DecorEnthusiastStyle #FarmHouseDecor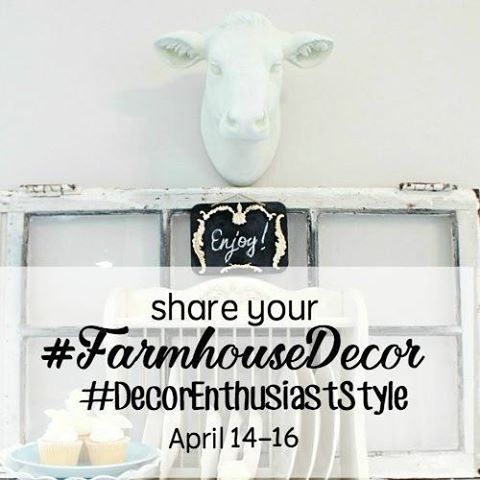 Join us on Instagram (click on each name):
Refresh Restyle – Duke Manor Farm
Artsy Chicks Rule – Restoration Redoux
Our Southern Home – Confessions of a Serial Do-It-Yourselfer
Are you following the Decor Enthusiast Facebook Group? We have so much fun over there. It's a place to share your decorating & DIY adventures as well as ask advice! We'd love to have you! Just remember….it's a nice group…no negativity allowed. You can find it HERE. Share your farmhouse decor with us in the group!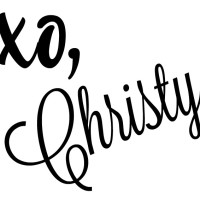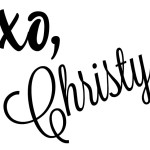 Buffer