I can't believe that it is already February!!!  Time just seems to be flying by!  I hope you all have had a wonderful week.  I wish you a restful weekend.  Here are few of my favorites that I'd like to share with you this week.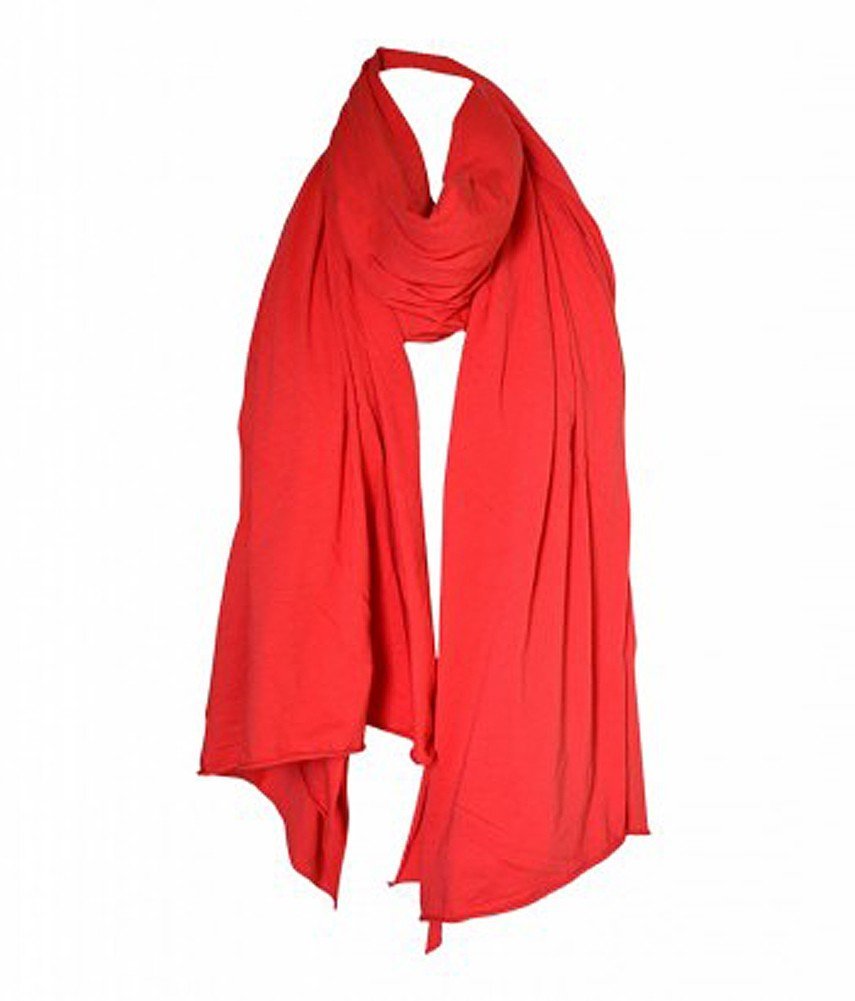 I thought I'd share my favorite scarf with you.  It was a big hit with the moms on last week's field trip.  I purchased it 2 years ago when I saw it featured on an Oprah show episode.  It is the 
Fluxus Nomad Scarf 
.
  

What is so great about this scarf you ask?  It is made of a soft yummy knit…..like a t-shirt around your neck.  BUT that's no all.  It opens large and can also function as a wrap or a blanket!!!  I bought it mainly for our spring break trip to San Diego, California a couple of years ago.  I used it almost daily while there as it was a bit chilly for spring.  I wore it as a scarf….just in case I needed to whip it out for warmth.  I wore it in the evenings to dinner as a wrap with my dressier outfits and on the plane as my blanket.  It also works great as a movie theater blanket or in the car for travel.  It washes and dries beautifully!  Several moms were asking me about it when I had it around my neck on the charter bus and then had it covering me as the charter bus was chilly…..of course, I'm always cold!  It comes in a variety of colors.  I really need to buy another color for spring and summer.  I love this one!  I have it in mauve.
I know it is not time to start planting our summer flowers, but we can start planning.  This is my actual planter from late May last year.  I wish I had taken a picture when it was a huge mound of color and beauty.  I wasn't a blogger then!  This is a Pamela Crawford planter.  She has a line of various planters at Kinsman Garden Company.  They are not cheap, but are well made.  This coming summer will the their 3rd year, and they still look fabulous.  The only thing that I replace is the liner.  The reason that you get the full effect is that they have holes cut out all along the liner for planting.  This particular basket is heavy!!!  I have 2 on either side of the front steps.  You can find this here.
Here are a few favorite pins from Pinterest which are garden inspired.  Plan and purchase garden planters, etc. now so that when planting time comes around it is not such a huge expense at one time!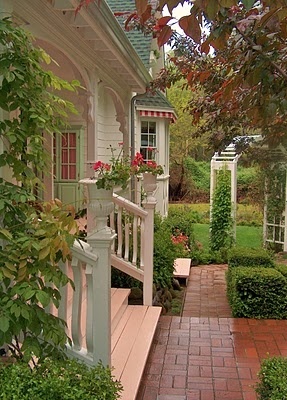 This is just so pretty and tidy!!!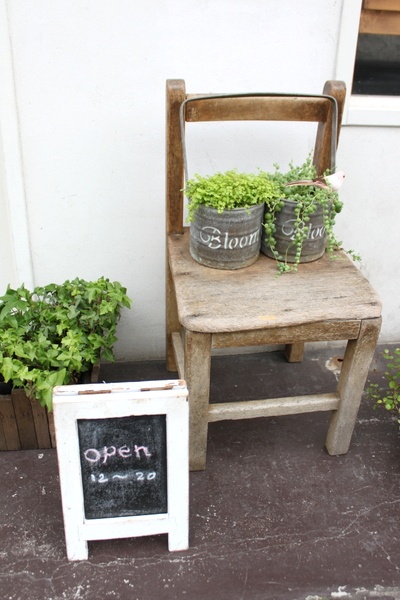 Pick up an old chair at a thrift store and display it with an assortment of pots and garden art!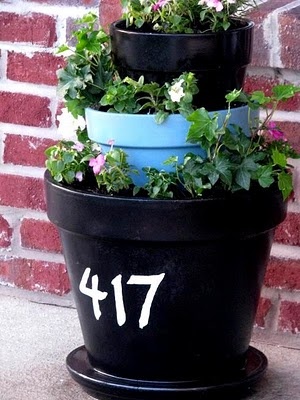 What a cute project to do now and plant later!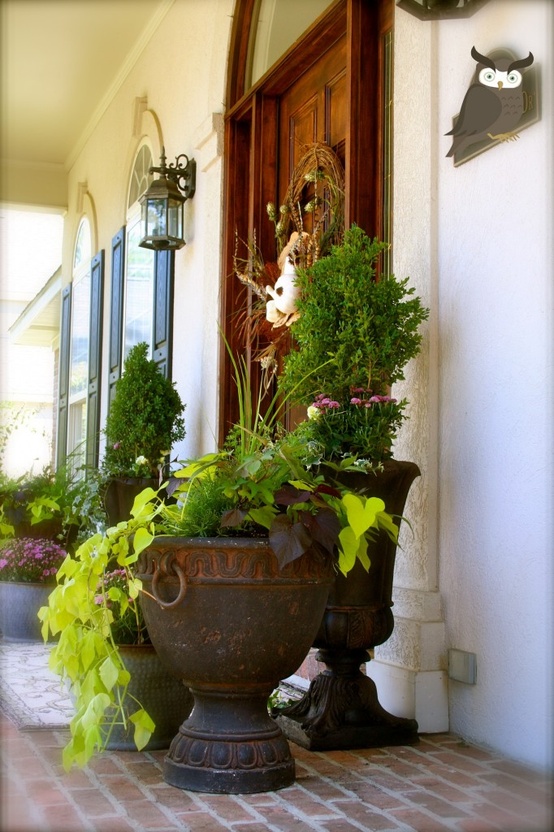 I love this collection of aged planters!  This is probably my favorite!
Happy Weekend to you all!
Buffer