How to Style a Fall Dough Bowl
Learn how to style a fall dough bowl with dried hydrangeas, moss, pumpkins, and pinecones for a rustic, vintage feel for the season.
Fall is one of my absolute favorite seasons to decorate our home. Outdoors is the focus for summer, so it is so rewarding to start nesting for cooler weather. We've already started using the fireplace on cool evenings.
I purchased my dough bowl many years ago before they were a hot item. I purchased it from an antique store, but I don't know its age or origin. Today there are many replica options available online and in big box stores.
How to Style a Fall Dough Bowl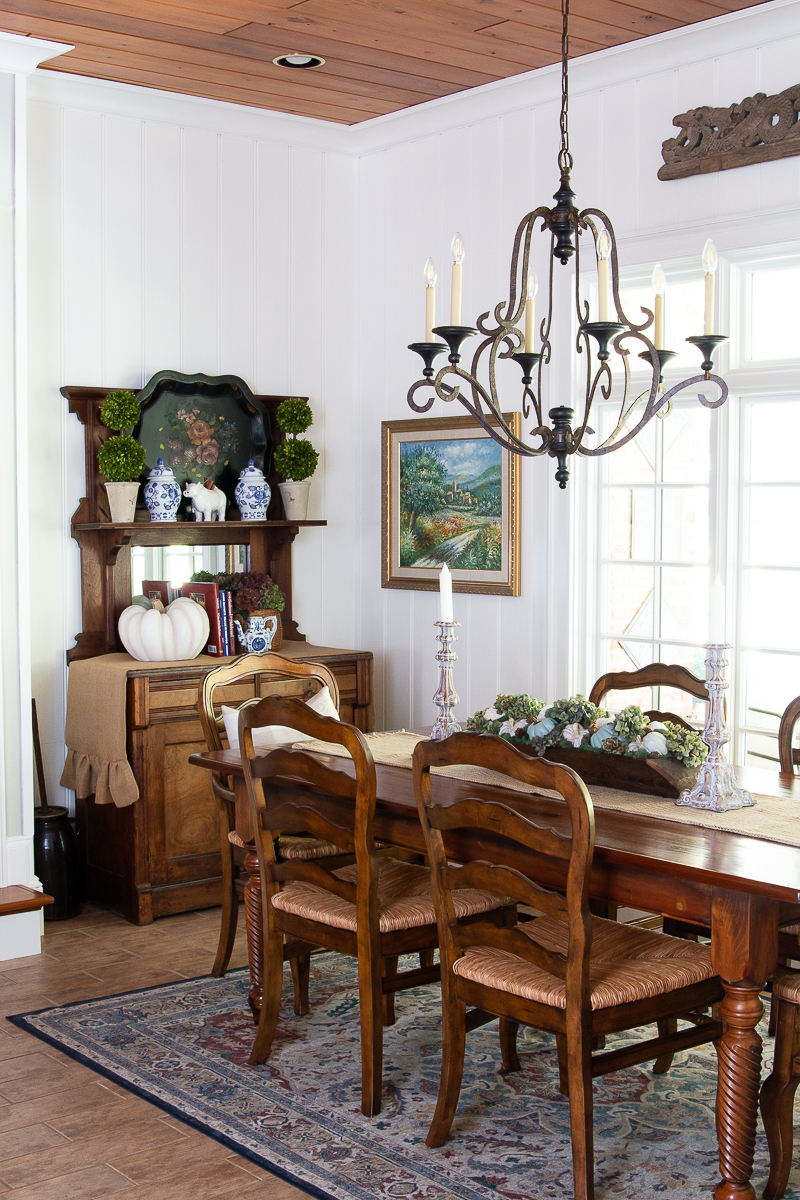 You can see all of the details of our fall kitchen HERE.
Today I will share with you a few styling tips that you can apply to span the seasons.
This will be the perfect centerpiece for your fall or Thanksgiving tablescape!
Latest from OSH
What is a Dough Bowl
Dough bowls date back to colonial times are sometimes called a trencher. Balls of dough were placed in these in order to allow the bread to rise. They were typically handed down in the family.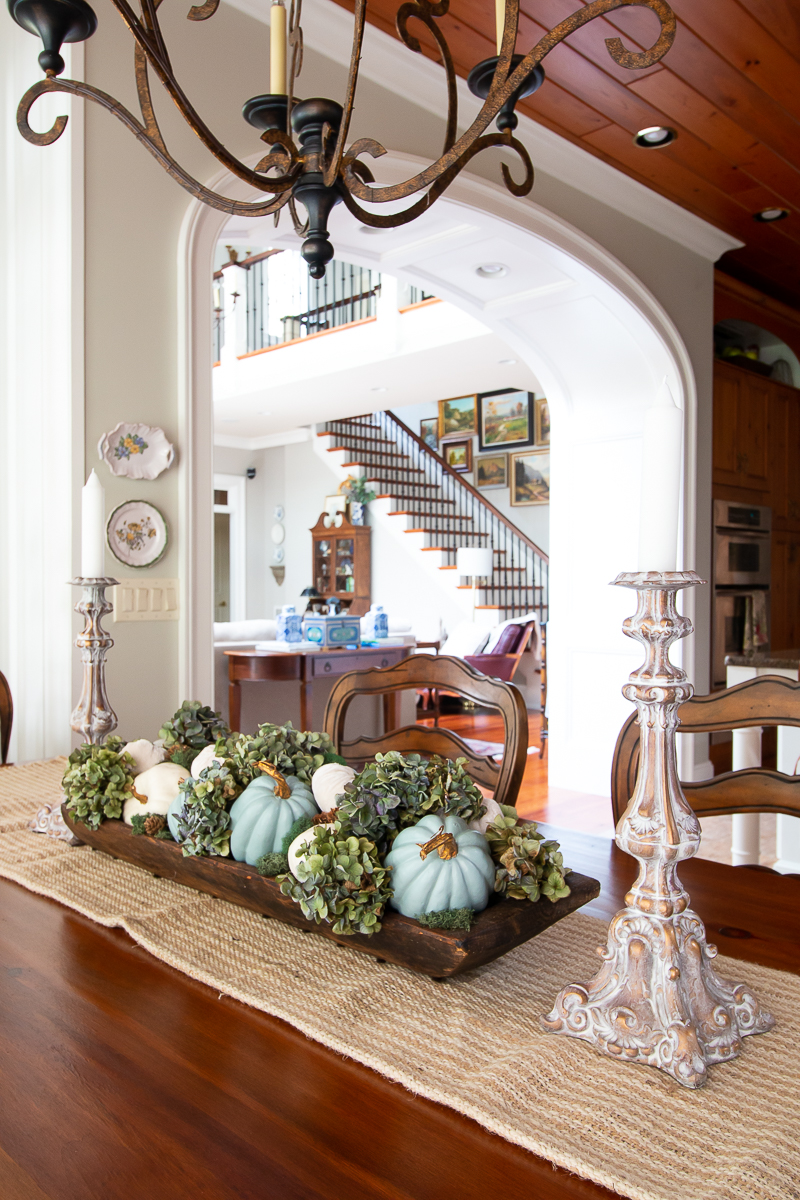 Favorite Sources
Uses for Dough Bowls
assortment of candles
to hold decorative balls
hold Christmas Cards
wine corks
Christmas ornaments
pumpkins
Easter eggs
fruit
collected items like match boxes, travel postcards and photos
Gather Supplies
I dried quite a few hydrangeas late summer and was itching to use them this fall. Nothing says fall like dried hydrangeas.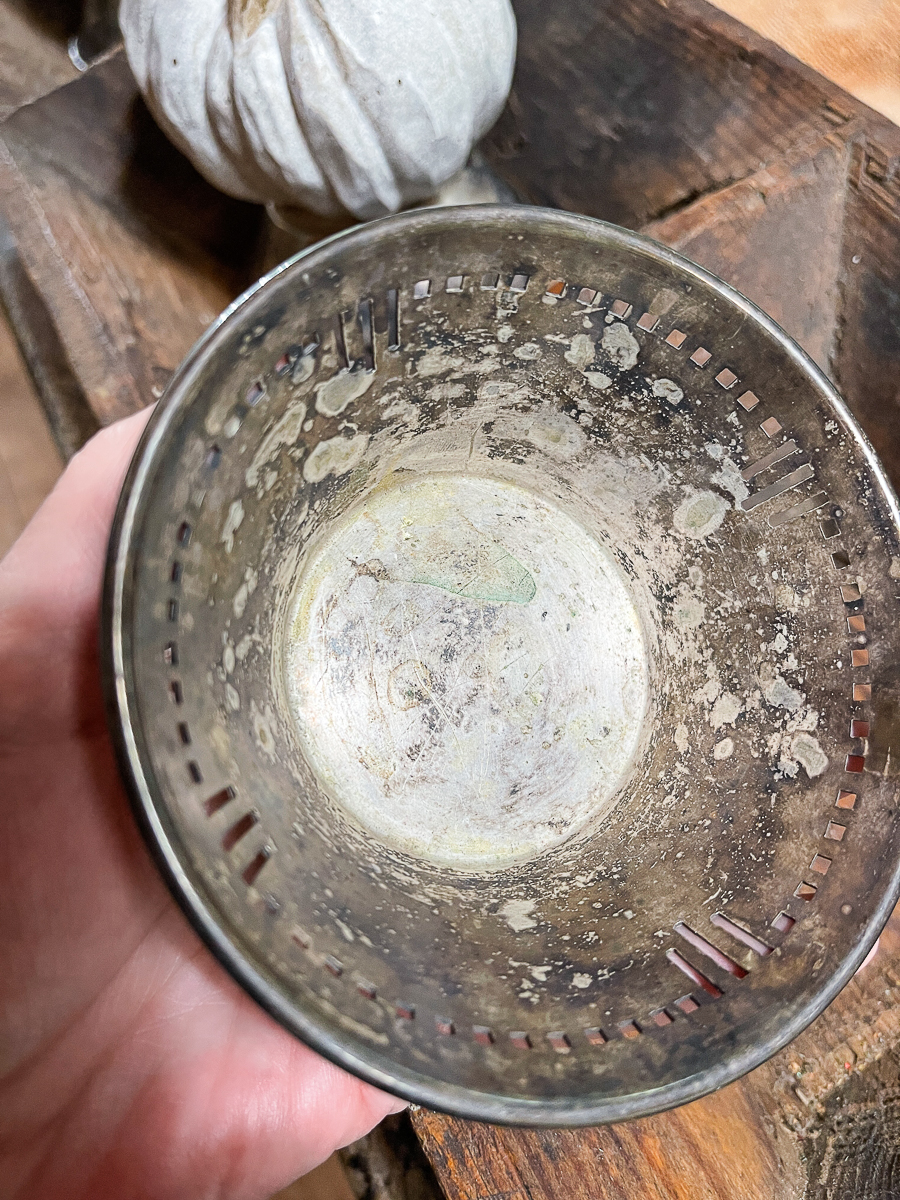 These little antique silver bowls were given to me by my mom. I love the patina and detail. They are perfect little fillers or risers to elevate my small pumpkins.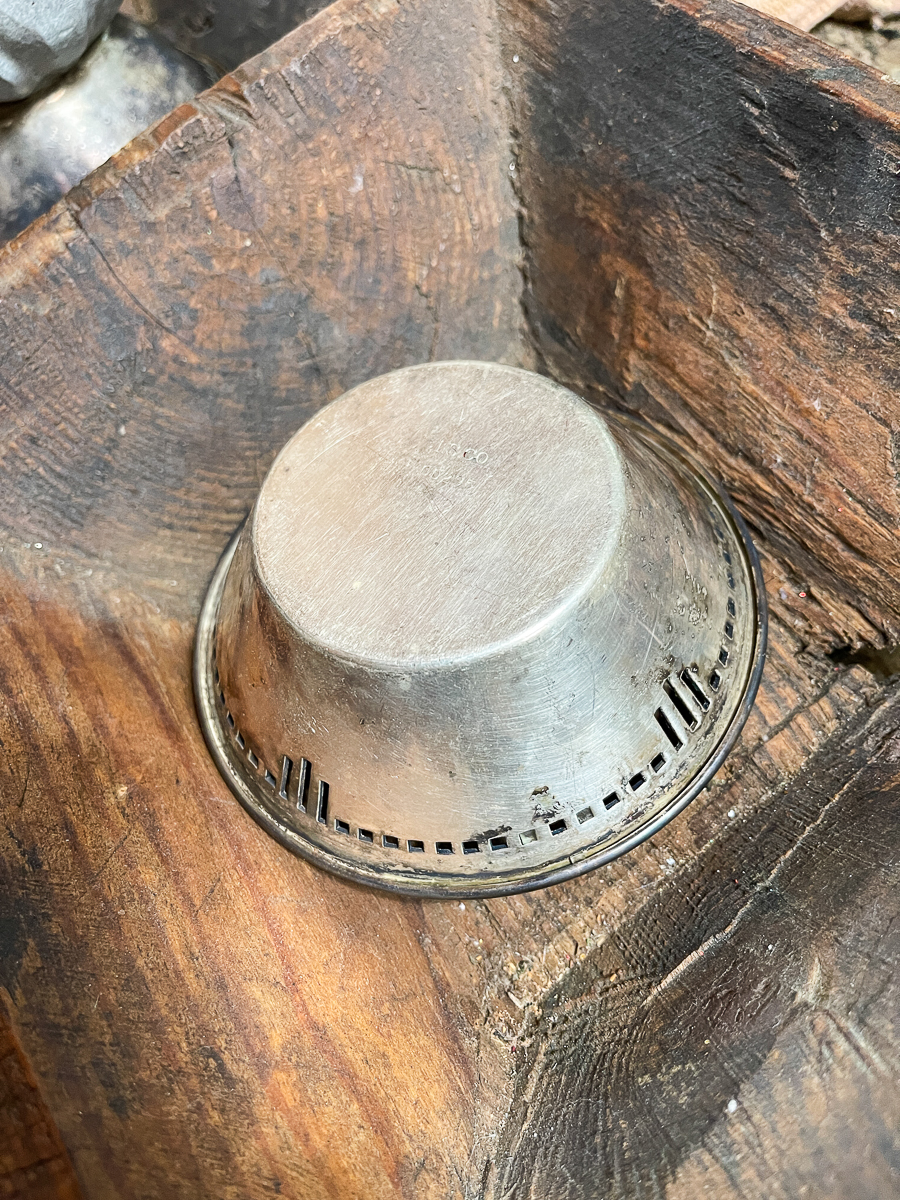 Turn it upside down for a pumpkin. You could use any kind of bowl or teacup.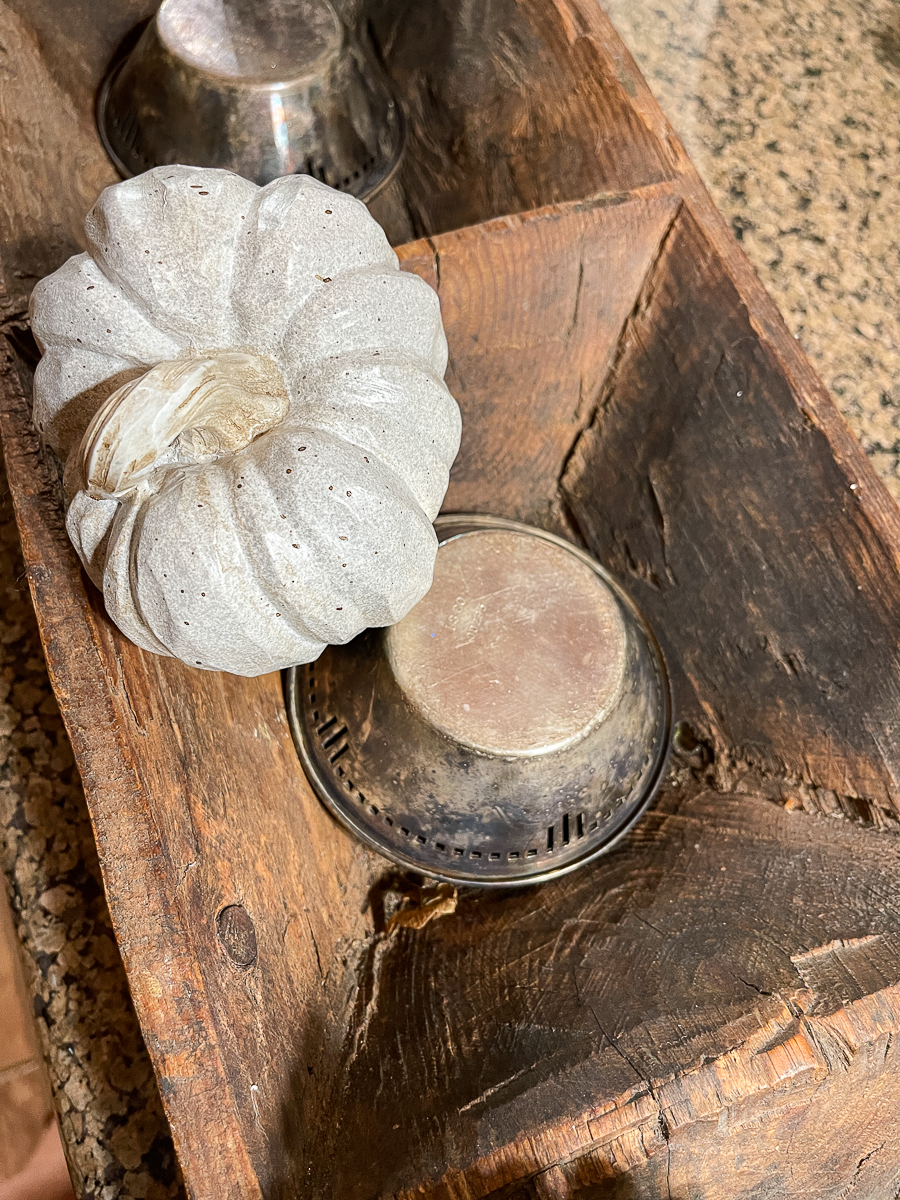 It allows you to raise the pumpkin and items up and away from the higher sides. It allows you to have to use fewer fillers.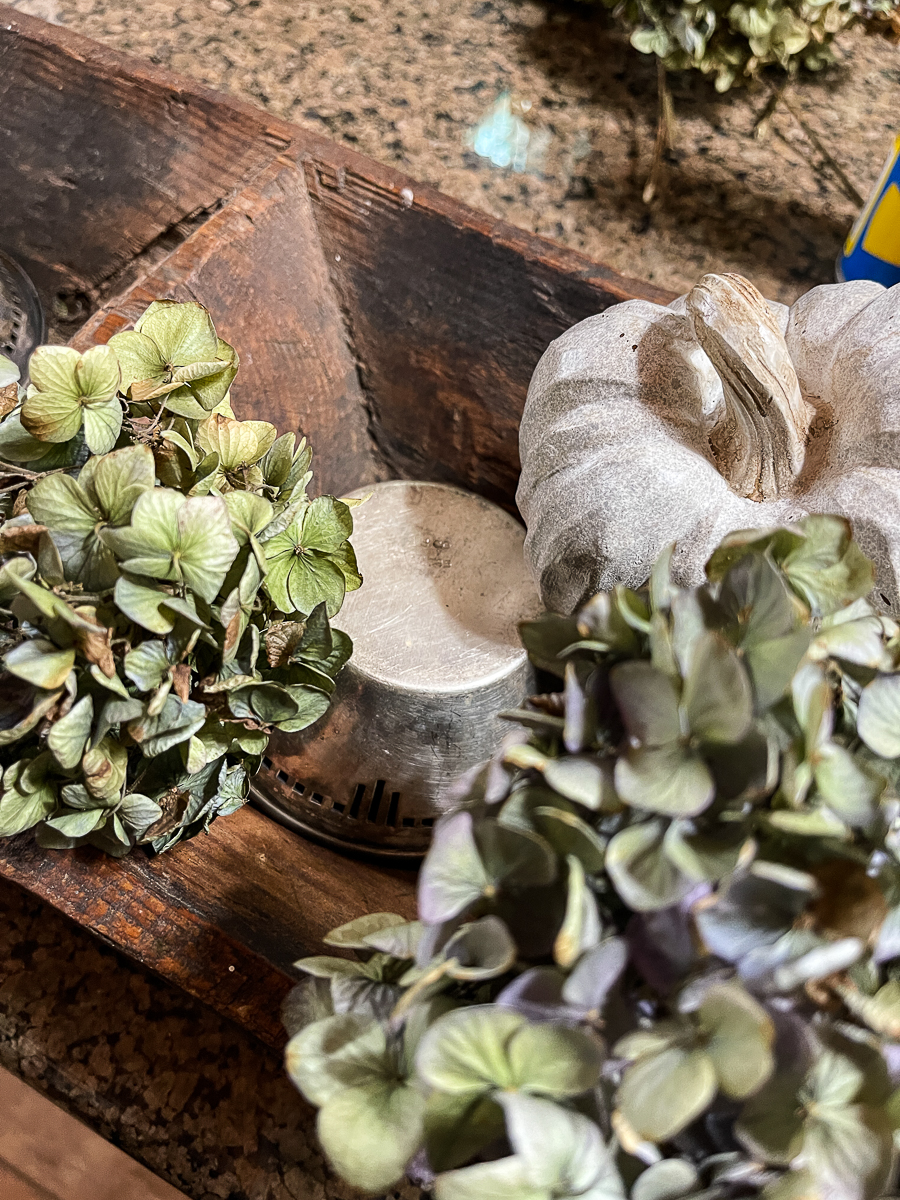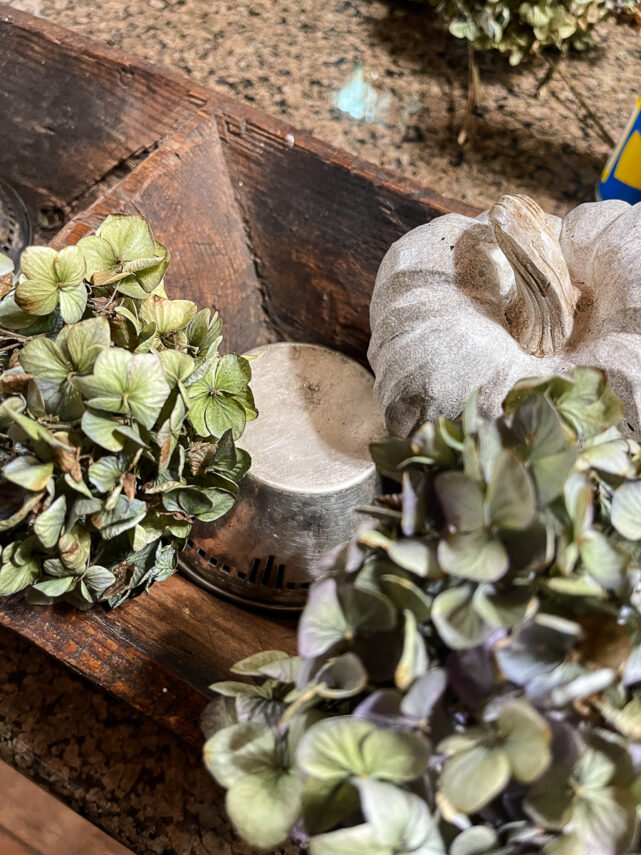 Now it is time to start to play with your design. Position pumpkins and fill them in with pieces of your dried hydrangeas.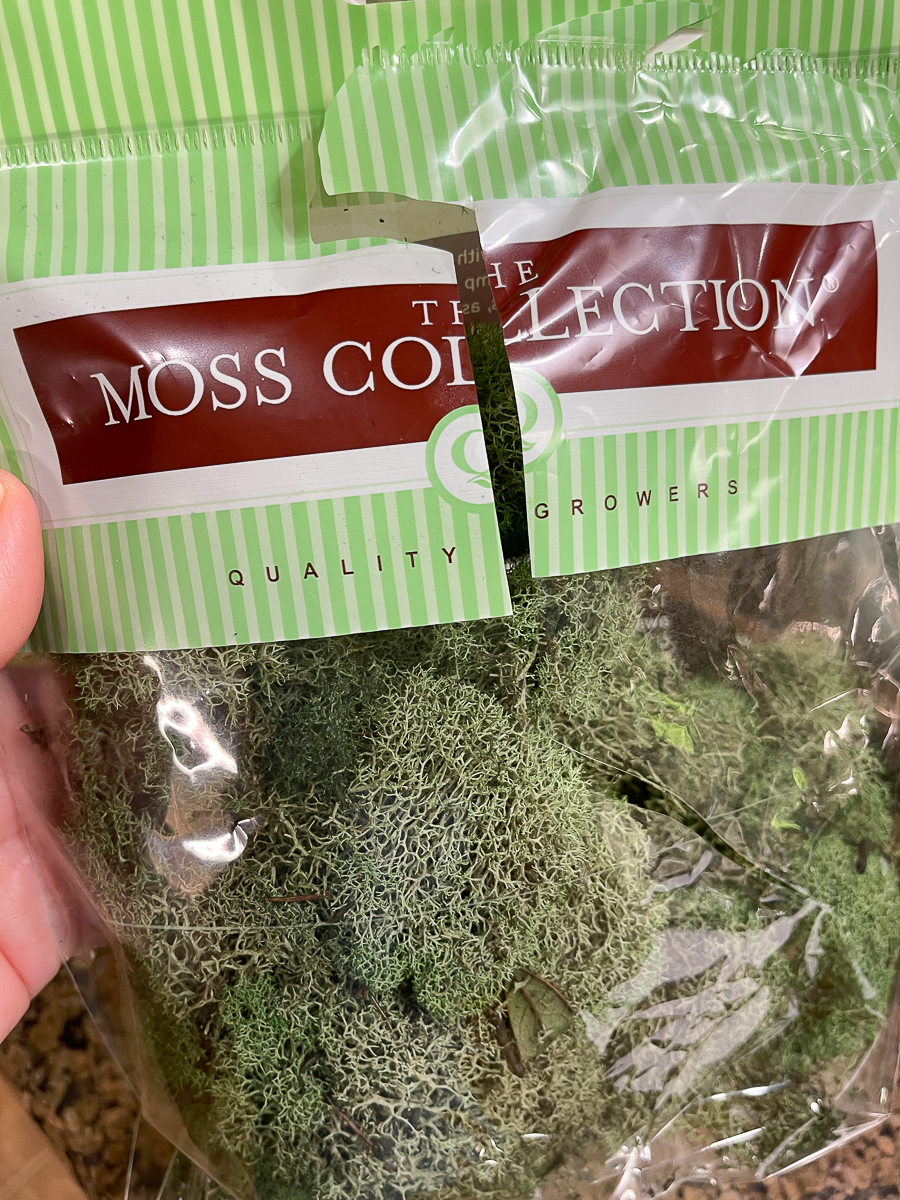 I've had this reindeer moss for a while and keep reusing. It has faded a bit over time. It's so easy to work with and great for filling in in bare spaces.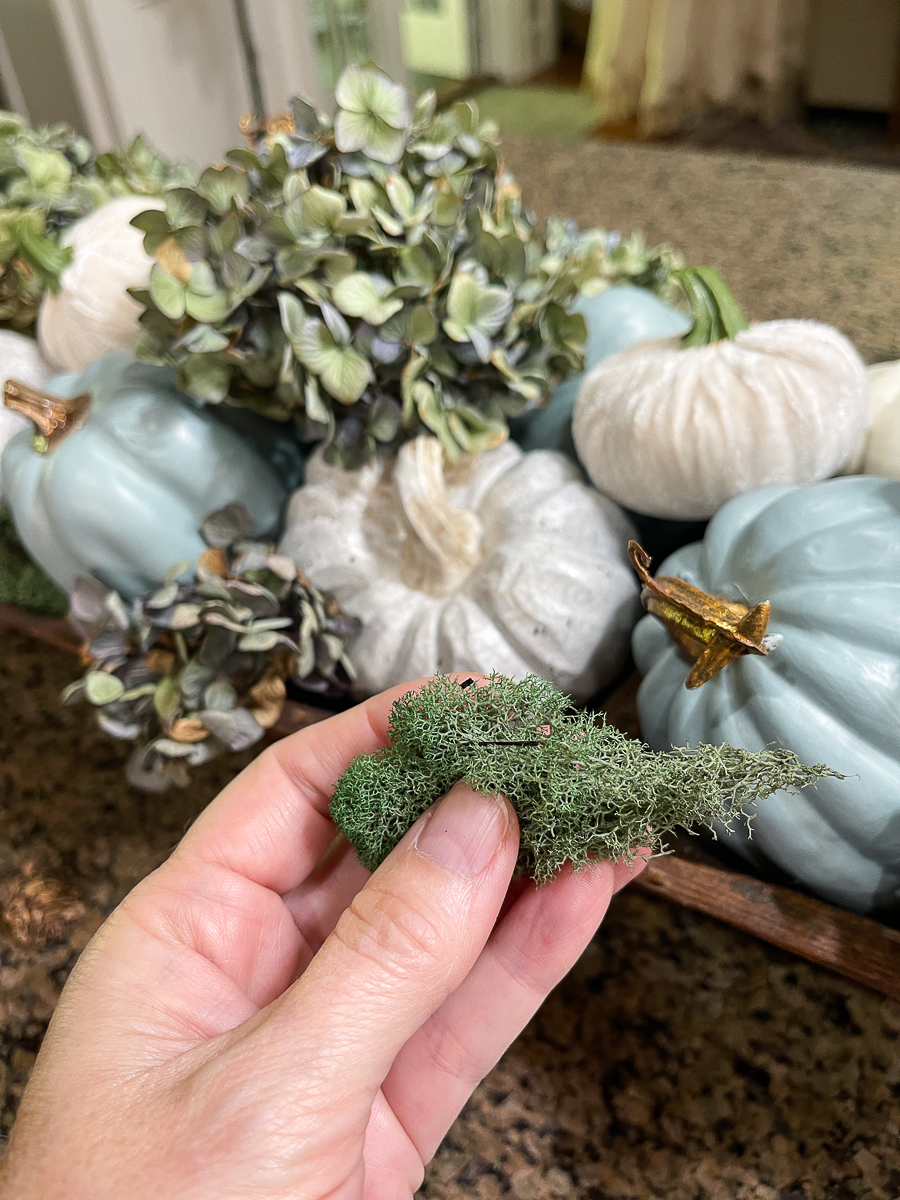 You just need small pieces like this to fill in areas that are open. It helps to cover up any areas where your risers and stems for flowers might show.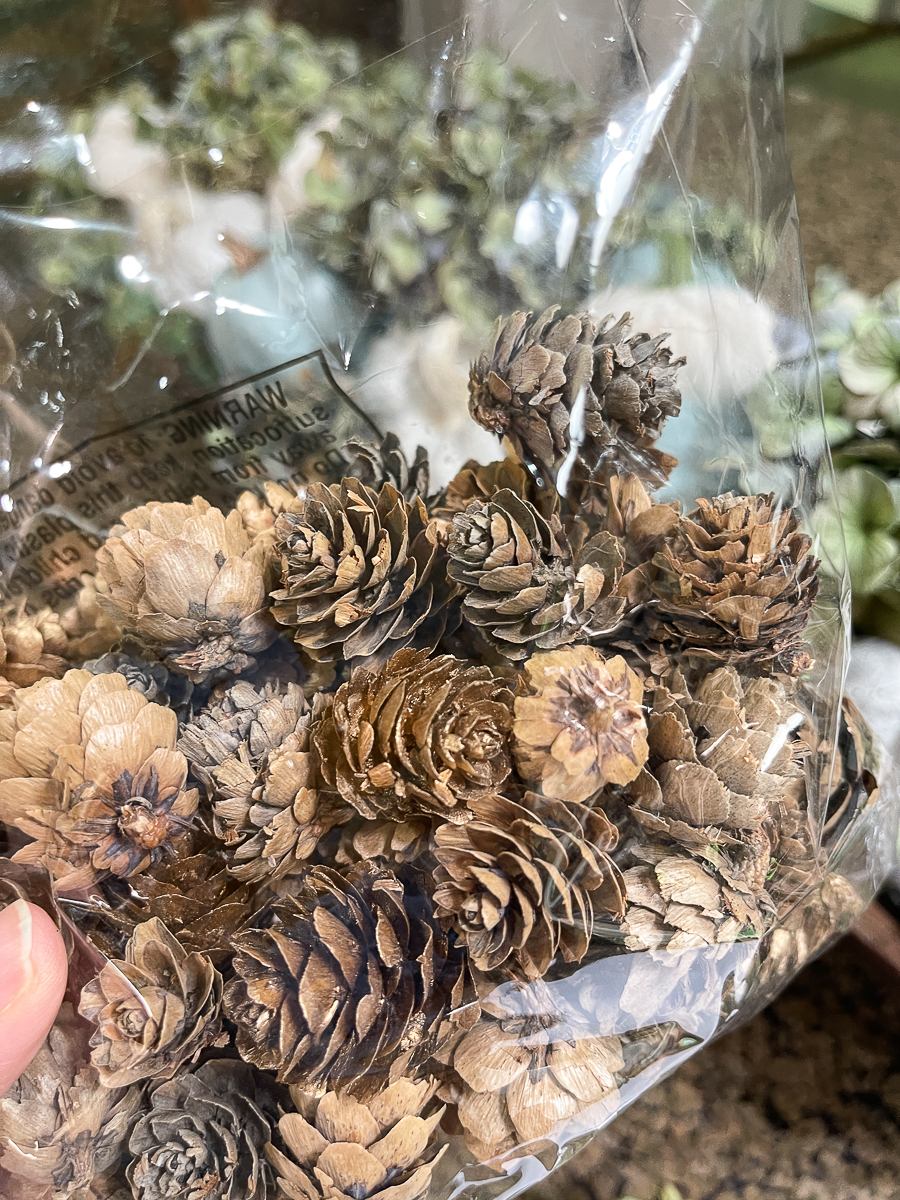 This little pack of mini pinecones came from Hobby Lobby. A few are painted gold. Just tuck them in here and there.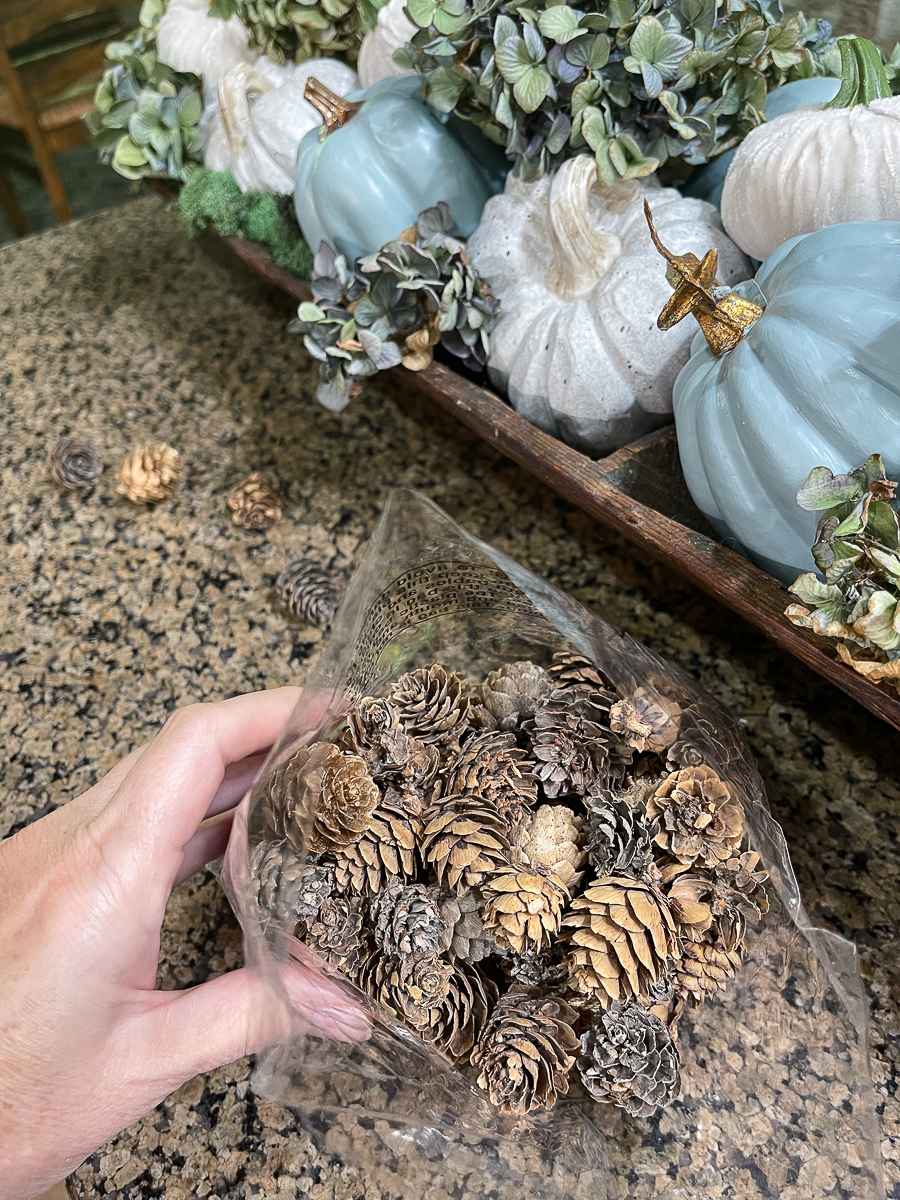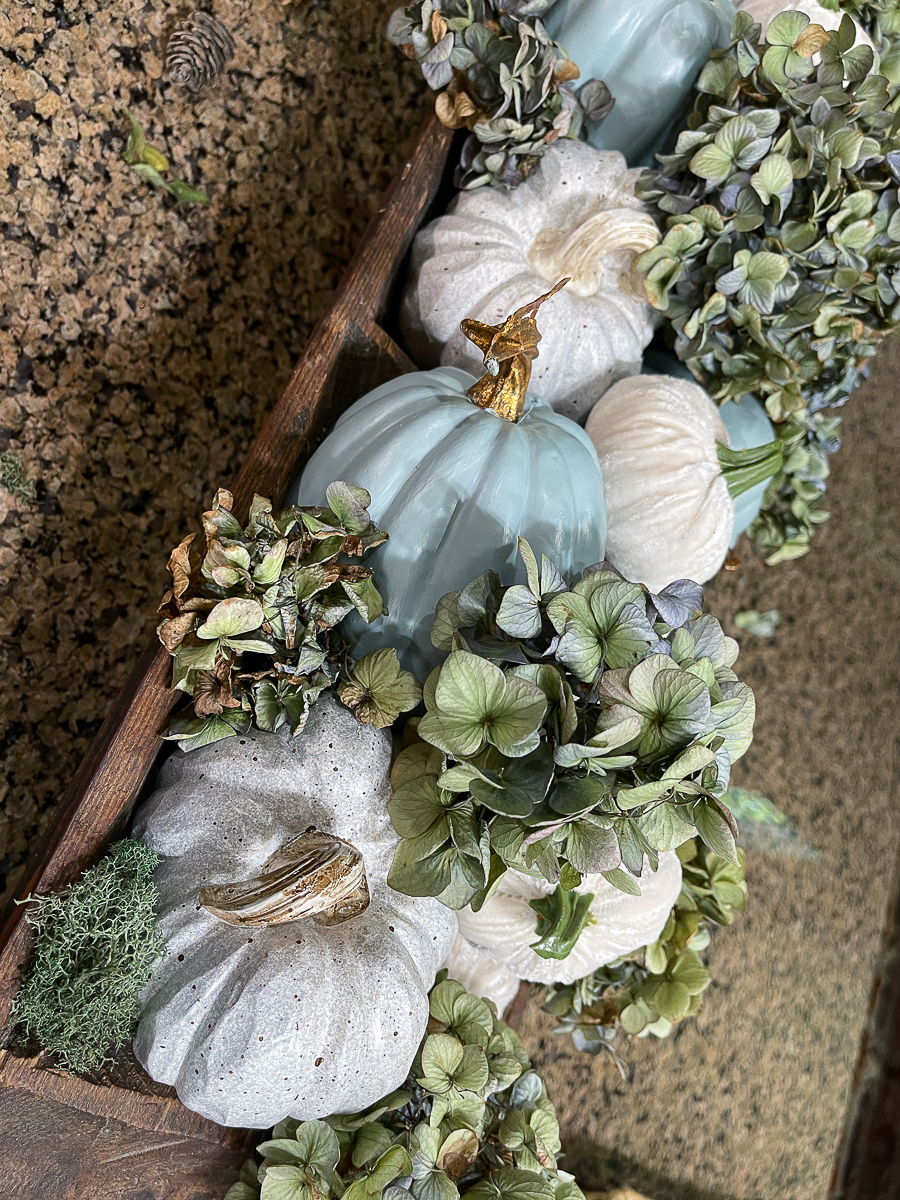 Here you can see that I am filling in bare spots.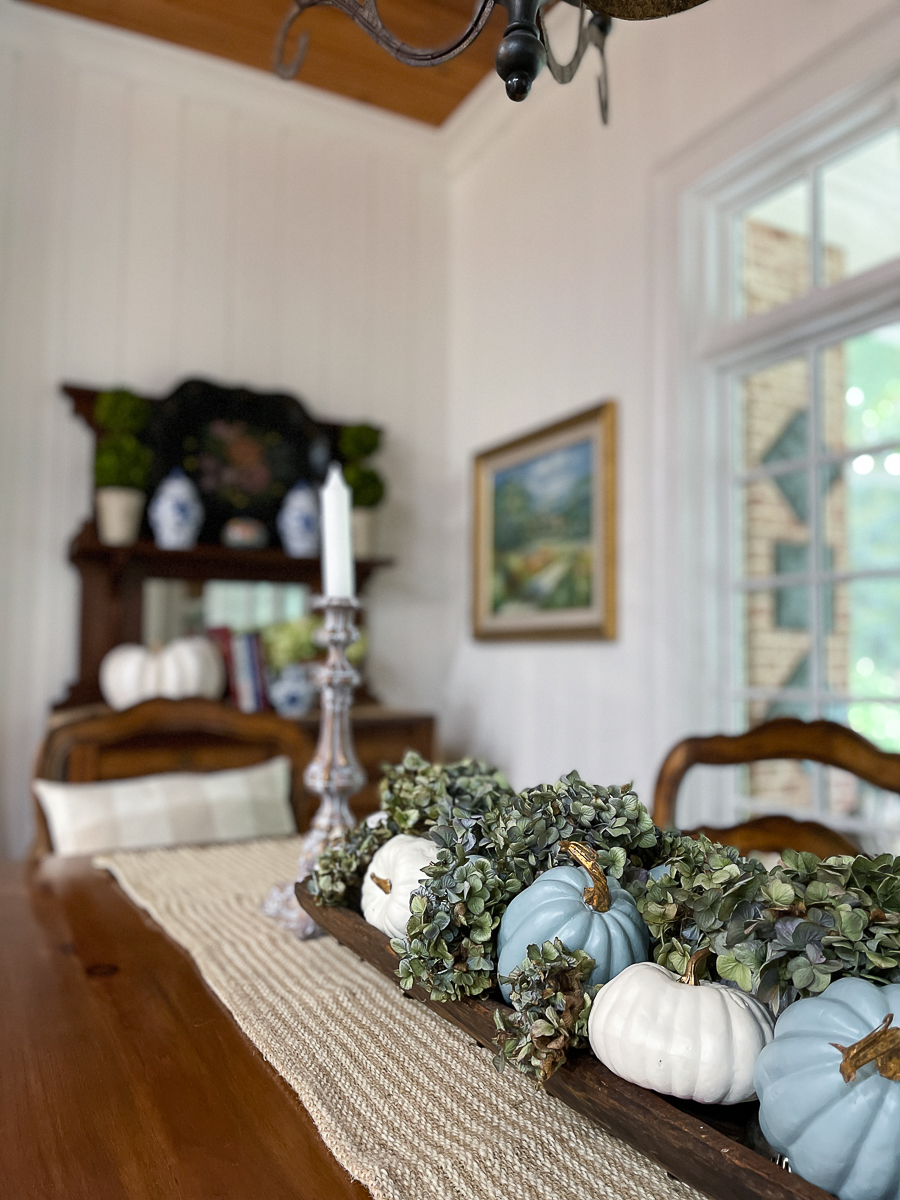 I finally placed the dough bowl on the table and continued to fill it in.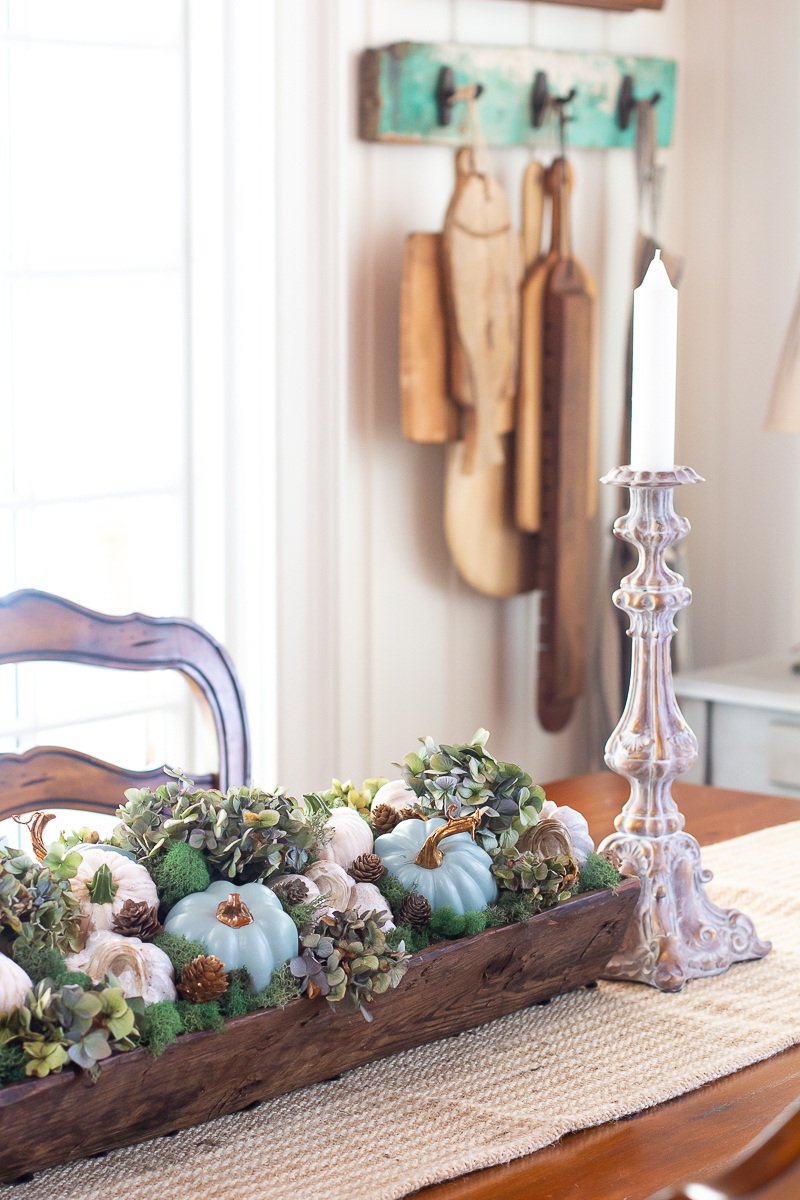 Be sure to visit my full fall kitchen tour.
What if you don't have a dough bowl?
A basket or crate would work equally well!
The thrift store is an excellent source for baskets! Here are a few ideas from the blog on decorating with baskets for fall!
Be sure to subscribe to my newsletter so you don't miss any upcoming holiday ideas from Our Southern Home!!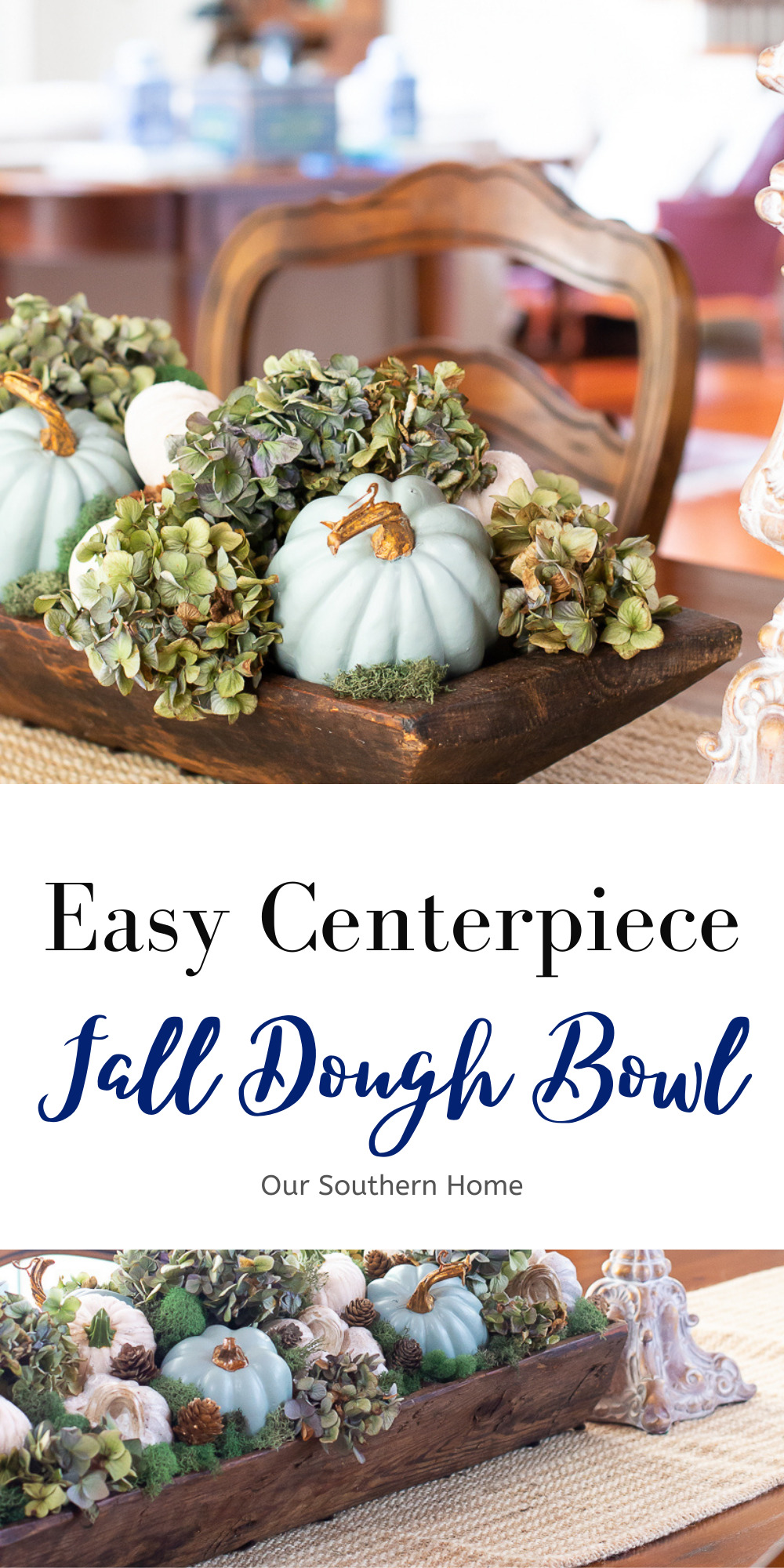 Buffer