Bountiful Fall Baskets Tour
It's finally feeling like fall here, and I absolutely love it! This morning I was so excited that I brought our Amazon Echo into the bathroom and listened to my Audible book, Where the Crawdads Sing. Then I was able to spend time in my closet changing my summer clothes out for fall and winter! I love fall and winter clothes. It's the perfect time to play with layers, colors and patterns. The same goes with decorating your home.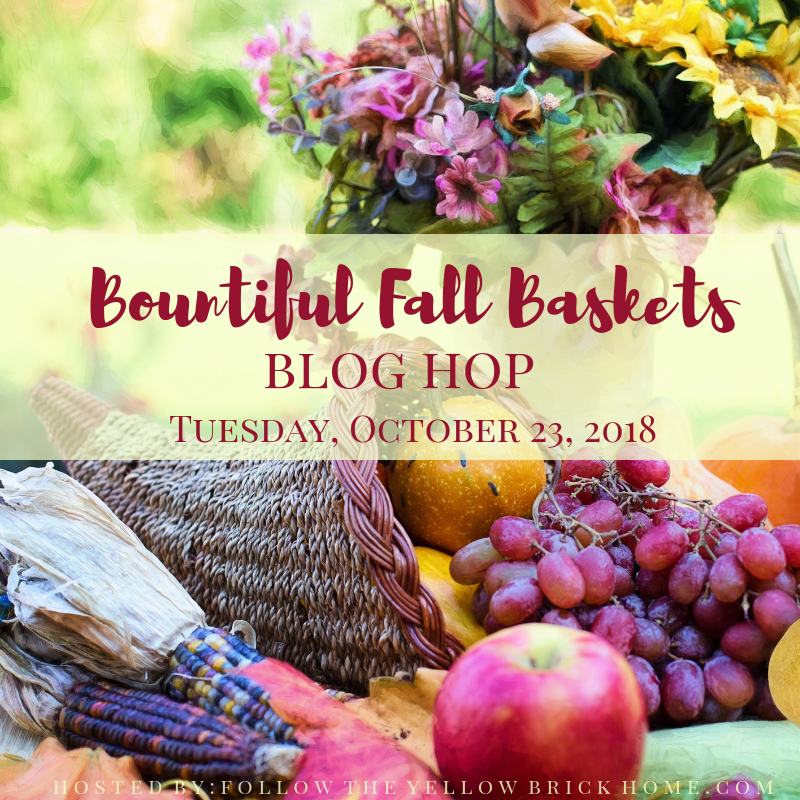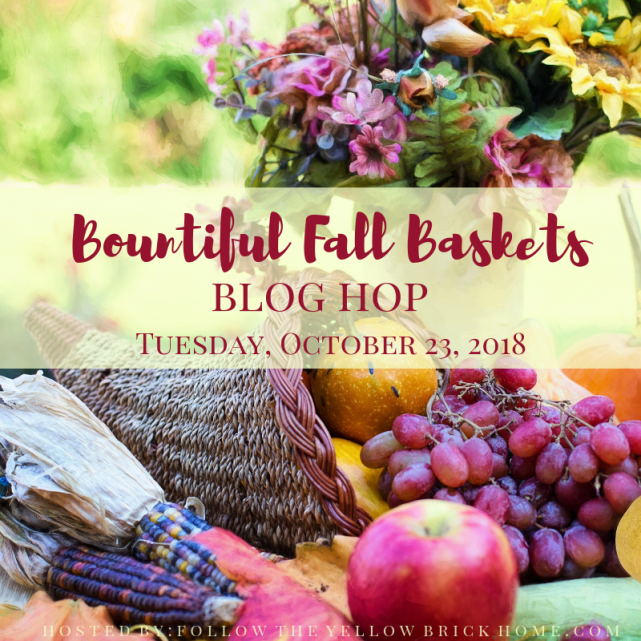 Huge thanks to Amber from Follow the Yellow Brick Home for organizing our Bountiful Fall Baskets tour today!
Baskets are a simple way to add interesting vignettes to your home. They are perfect in all spaces depending on basket size. Some of my favorite baskets have come from the thrift store! Look for a great shape and don't worry about the color. You can always update it with paint.
Big fall welcome if you are visiting from Debra over at Common Ground. I've long admired her French Country style. She was one of the first bloggers that inspired me to start my own blog all those years ago!
Be sure to follow all the way to the end for links to the other bloggers on today's tour!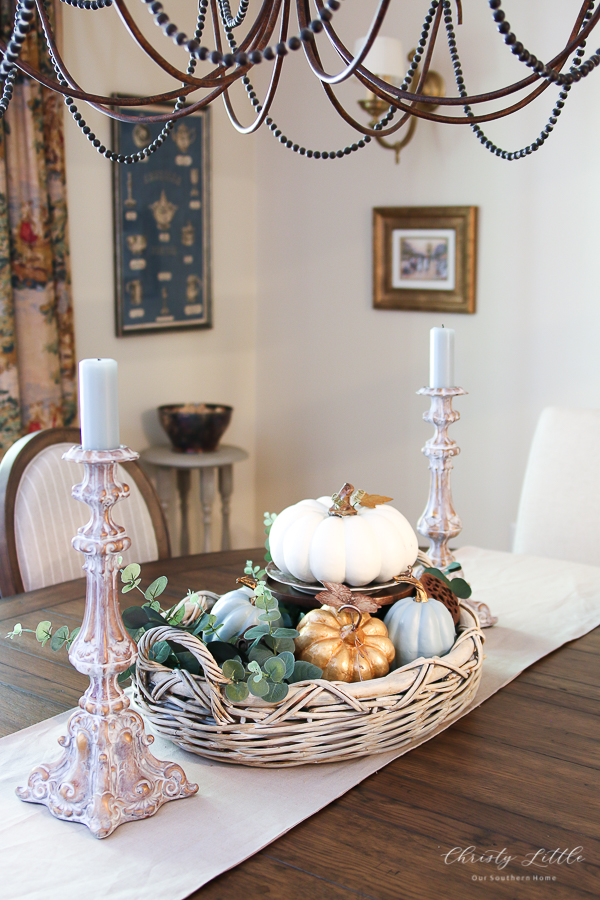 This is my favorite basket in our entire home! Tray baskets are so versatile.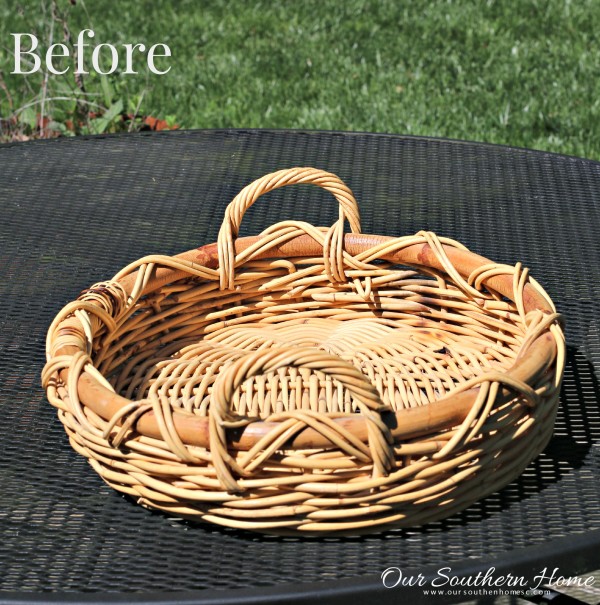 Would you believe that it used to look like this. Not bad at all. Love the shape, but now it works beautifully with our French Country Farmhouse home. You can read all about the simple paint finish HERE.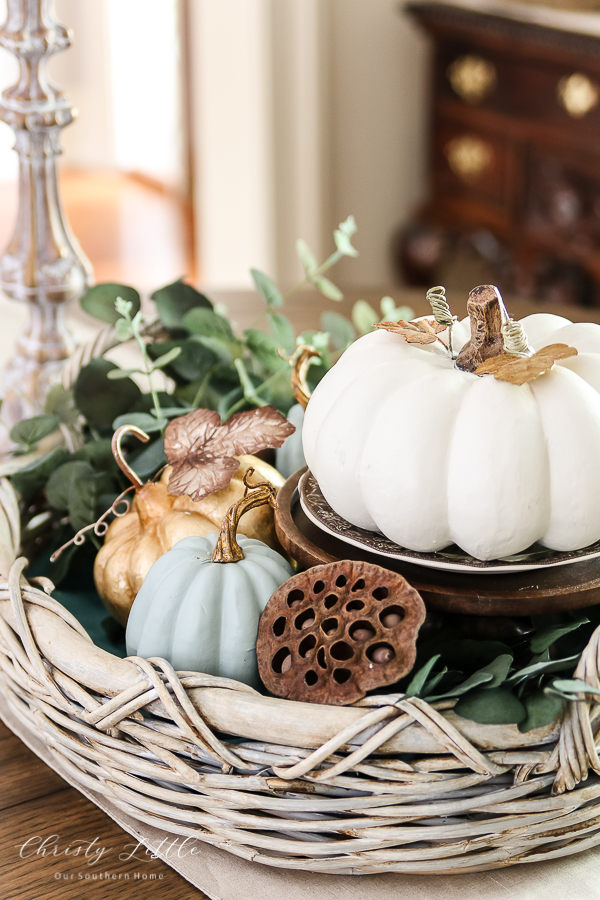 Tray baskets are perfect for tables! Your vignette is contained so you easily remove it to change out table linens.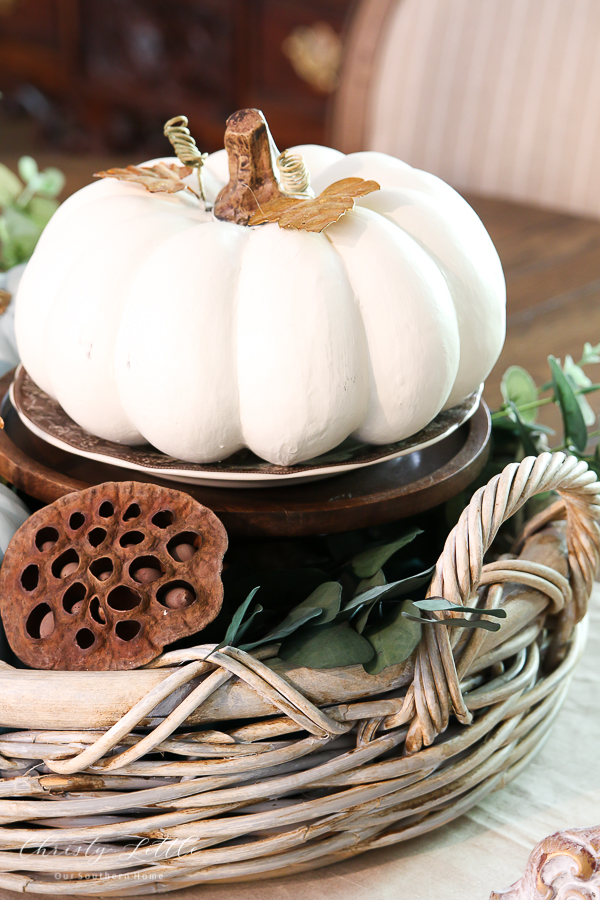 Create a look of highs and lows by elevating part of your tray basket. Here I have elevated the painted faux pumpkin with a wooden pedestal from the thrift store. You can get the same look by using larger candlesticks, stacked plates and even books.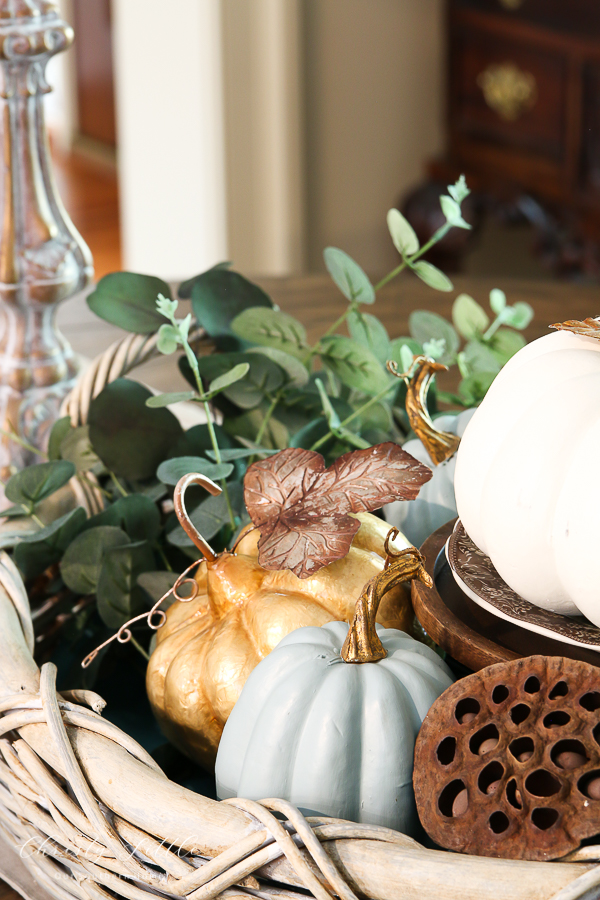 I added another subtle layer with pattern by adding a decorative plate under the larger pumpkin.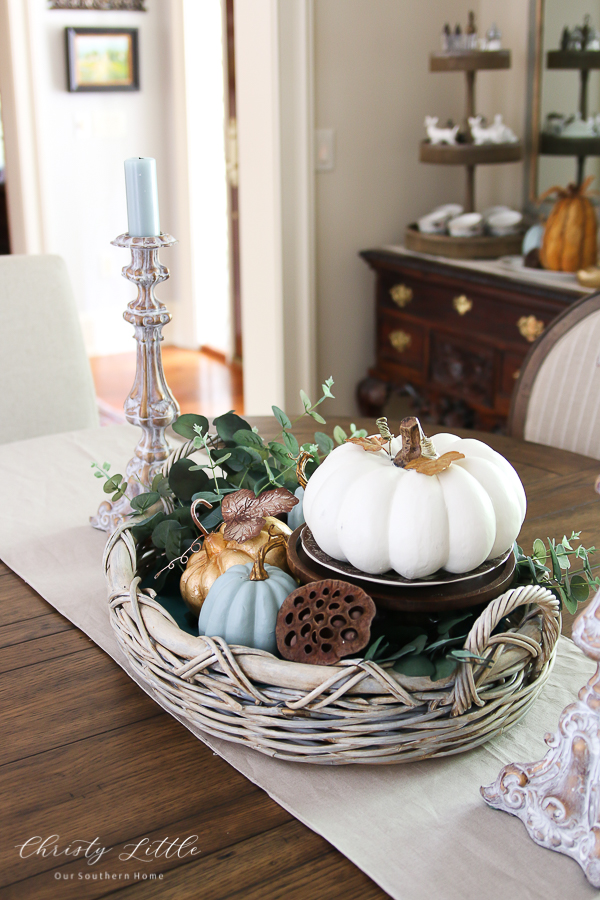 After you have placed your pumpkins and larger pieces, fill in with faux eucalyptus.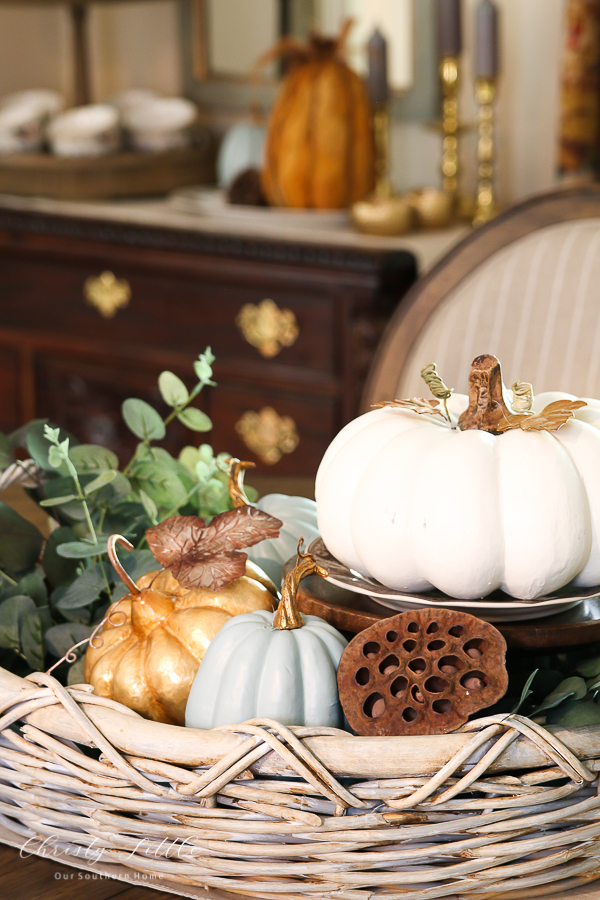 An element of elegance is added with the tops of the pumpkins being gold. It helps unify the feel of the tablescape with the more formal candlesticks on either side.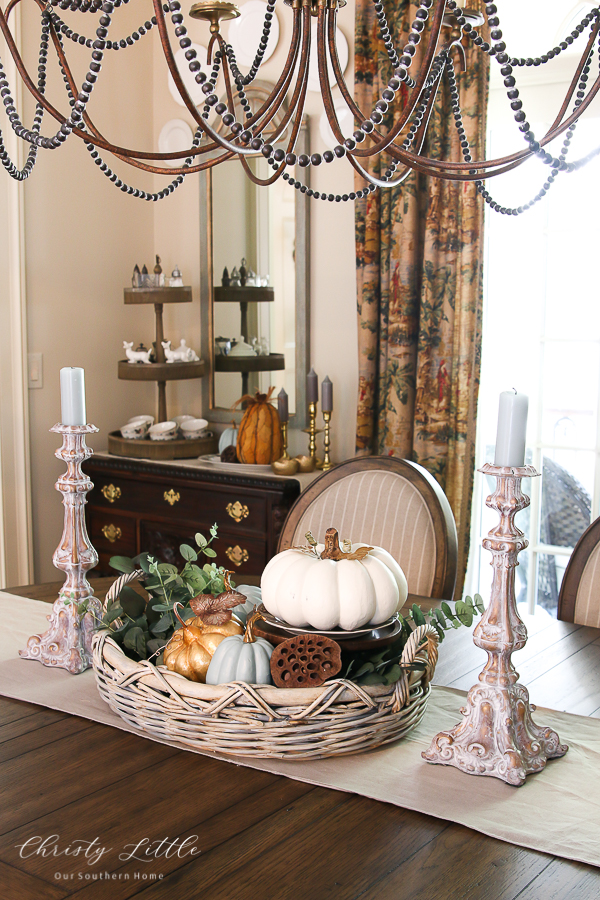 I use baskets throughout our home when decorating. They are especially fitting for fall!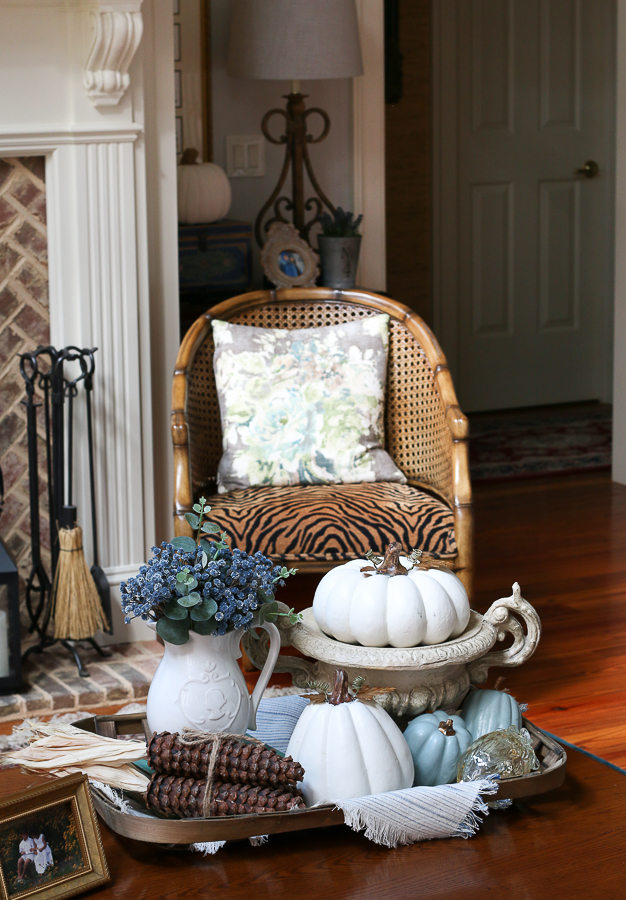 Here is a tobacco basket on this year's fall table.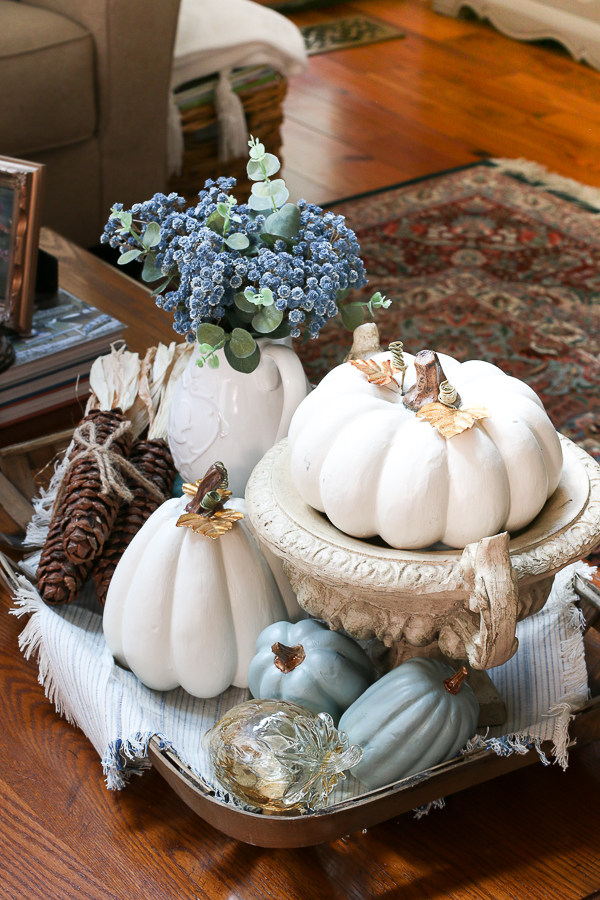 Adding a napkin adds a layer of softness. See my FALL TOUR HERE.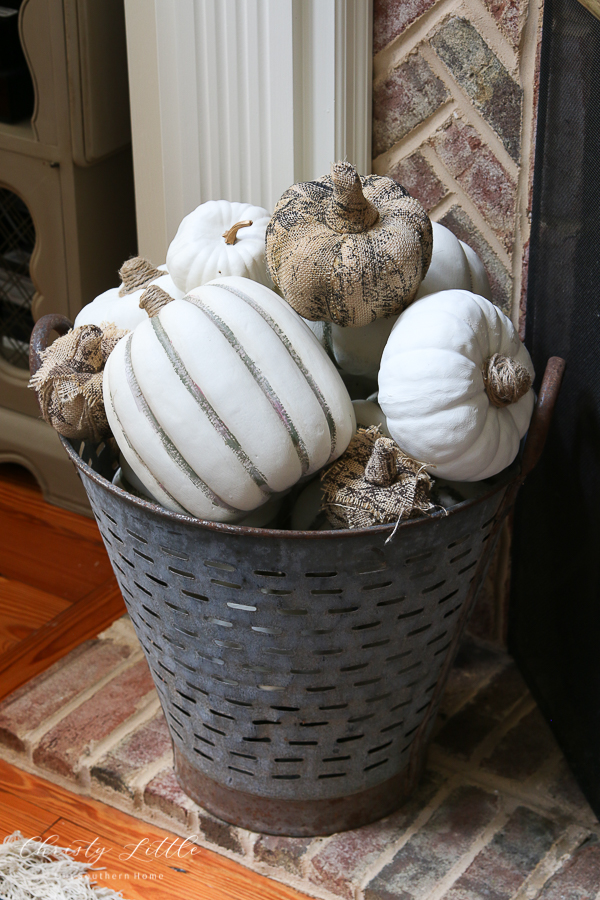 This tobacco basket will hold wood this winter, but now holds a slew of faux pumpkins. I also have a couple on the porch with mums in them.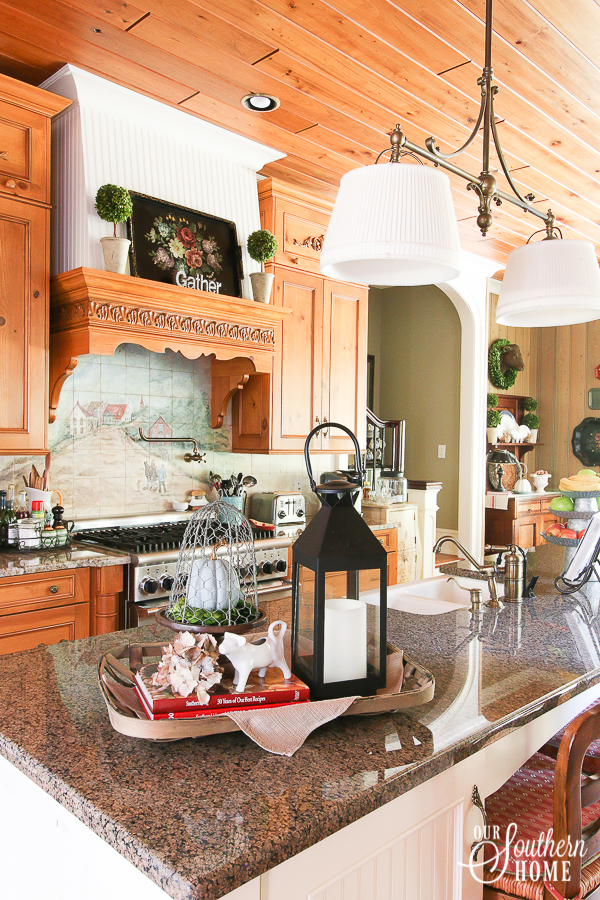 The same tobacco basket was used one year here in our fall kitchen.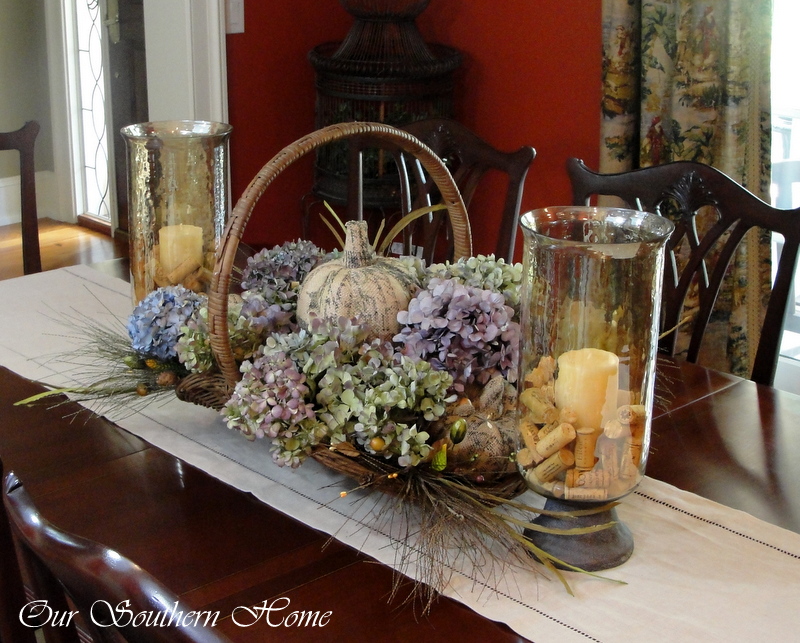 Here is another thrift store basket from several years ago in our dining room when the walls were red! I loved the look of this basket!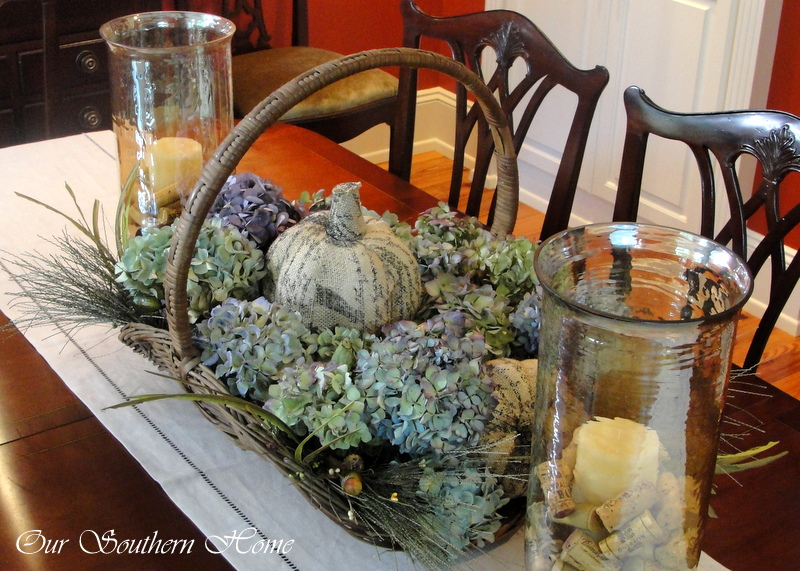 These were hydrangeas from Whole Foods that dried beautifully!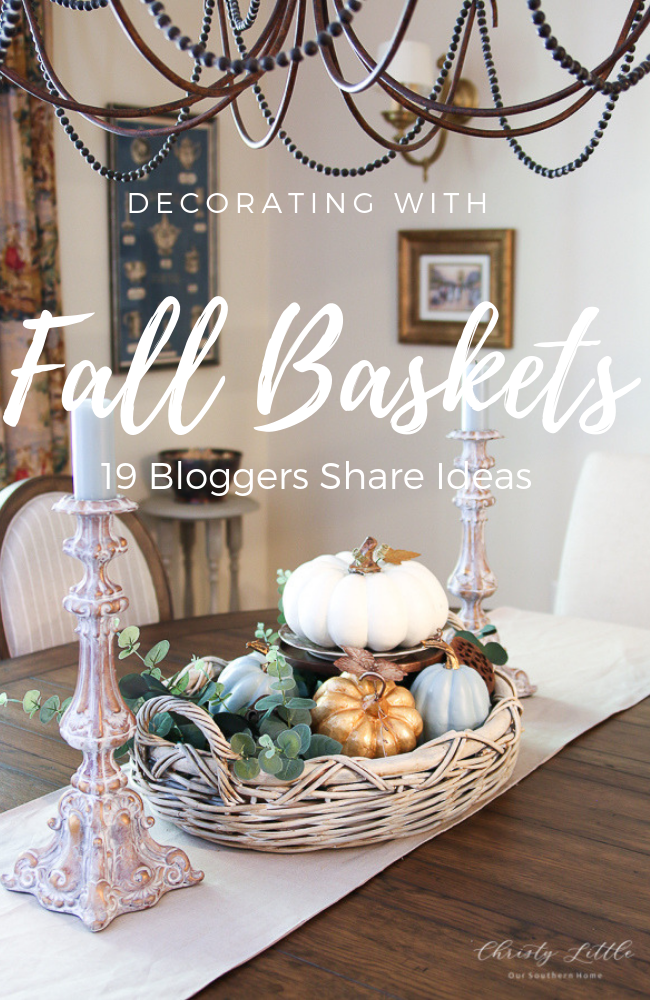 Be sure to stop by and visit Decor to Adore! I know you will be inspired with more basket beauty!
The full tour line up is below!

Follow the Yellow Brick Home | Common Ground | Our Southern Home | Decor to Adore

Petite Haus | My Thrift Store Addiction | Panoply | Art and Sand

A Stroll Thru Life | Let's Add Sprinkles | Belle Bleu Interiors | Have a Daily Cup of Mrs. Olson

The Painted Hinge | The Crowned Goat | Beauty for Ashes | White Arrows Home

Thistle Key Lane | The Tattered Pew | Joy in Our Home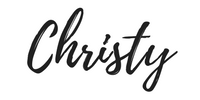 Buffer