Brownie Peanut Butter Trifle
Brownie Peanut Butter Trifle
Do you ever prepare a dessert hoping that you don't have leftovers? Sure….deep down I'd love a little left, but I have a big sweet tooth so it's best if that sugary goodness just leaves our house.
This is that one dessert that is sooooo good that your guests will devour!
It makes a nice size dessert to feed a crowd.
It is so simple in that you can make it ahead of your event. I've made it as early as the evening before. You'll want to keep it refrigerated. It also works well if you want to make individual servings in dessert cups.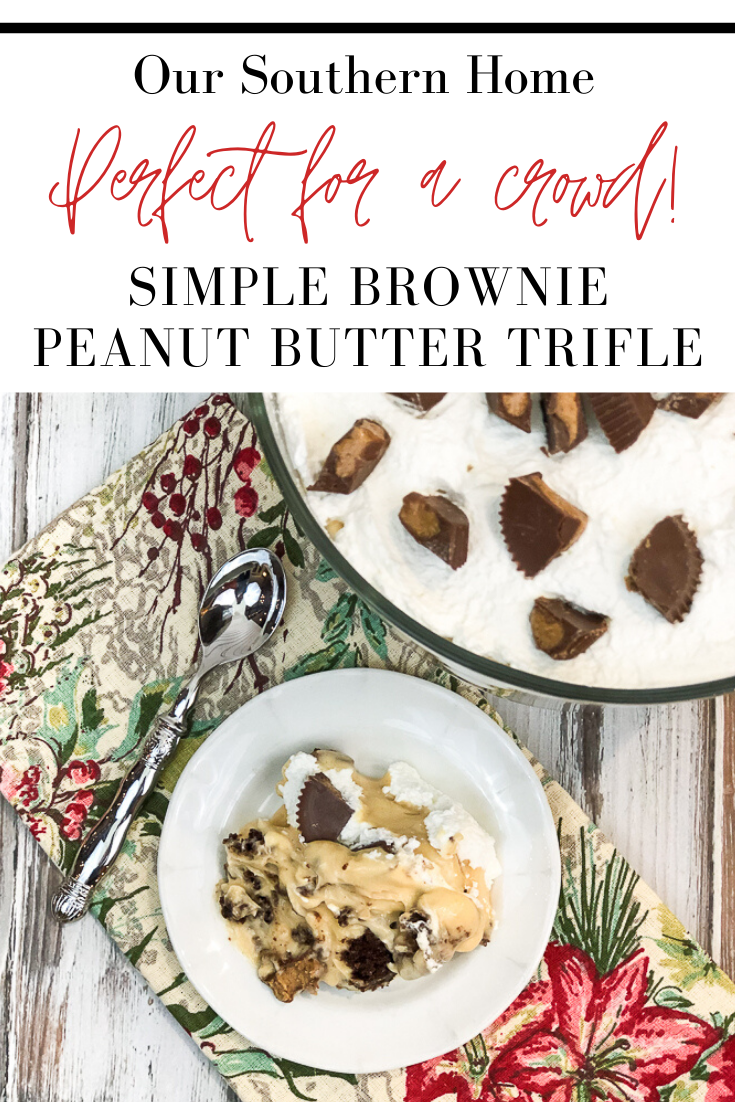 Best part of all…..you can easily make this one ahead and it travels well for a covered dish.
This post contains affiliate links. You can read my disclosure policy HERE.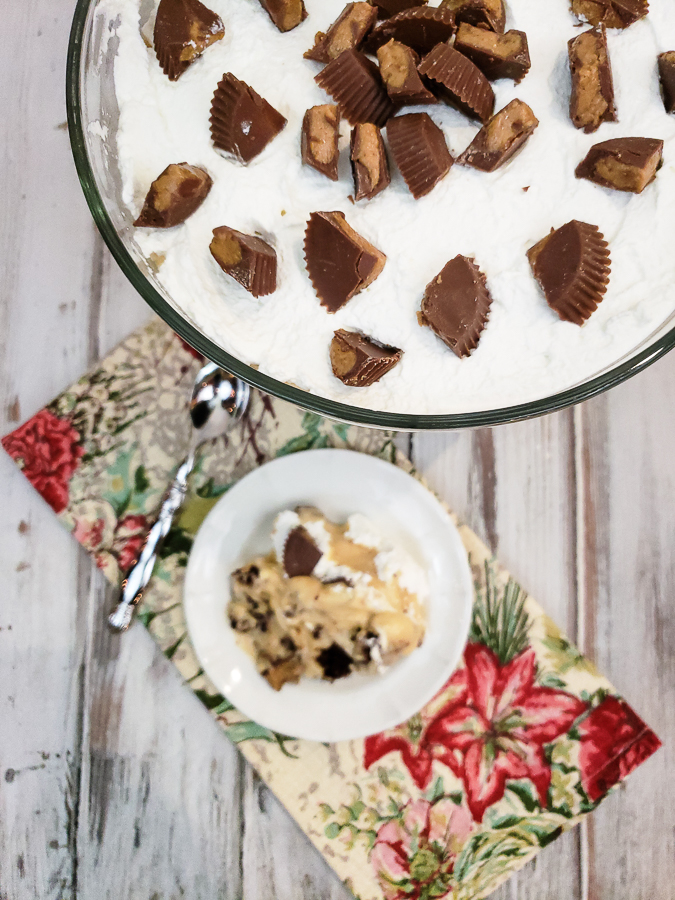 I am not exactly sure where I got this dessert. I've had it written on a sheet of paper and have been making for double digit years.
I purchased all of my ingredients at Aldi and Walmart so I adapted them to the products that I purchased.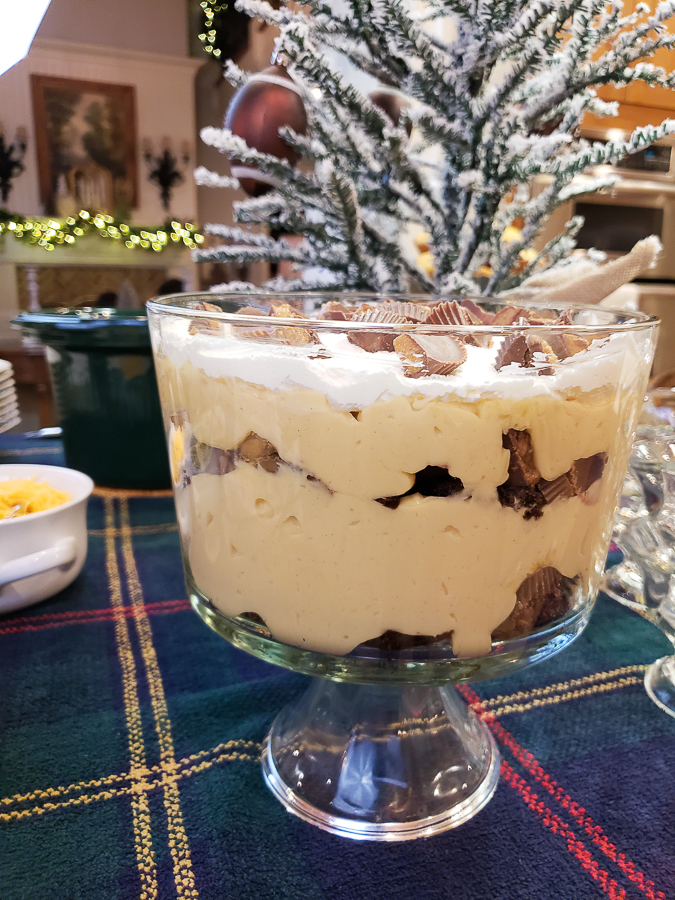 Trifle Bowl 1 | Trifle Bowl 2 | Trifle Bowl 3
I actually have 2 trifle bowls. You can use them for more than just a trifle. They are gorgeous for a layered salad, green salad and fruit.
You just don't see people do trifles very often, so it is really the unexpected.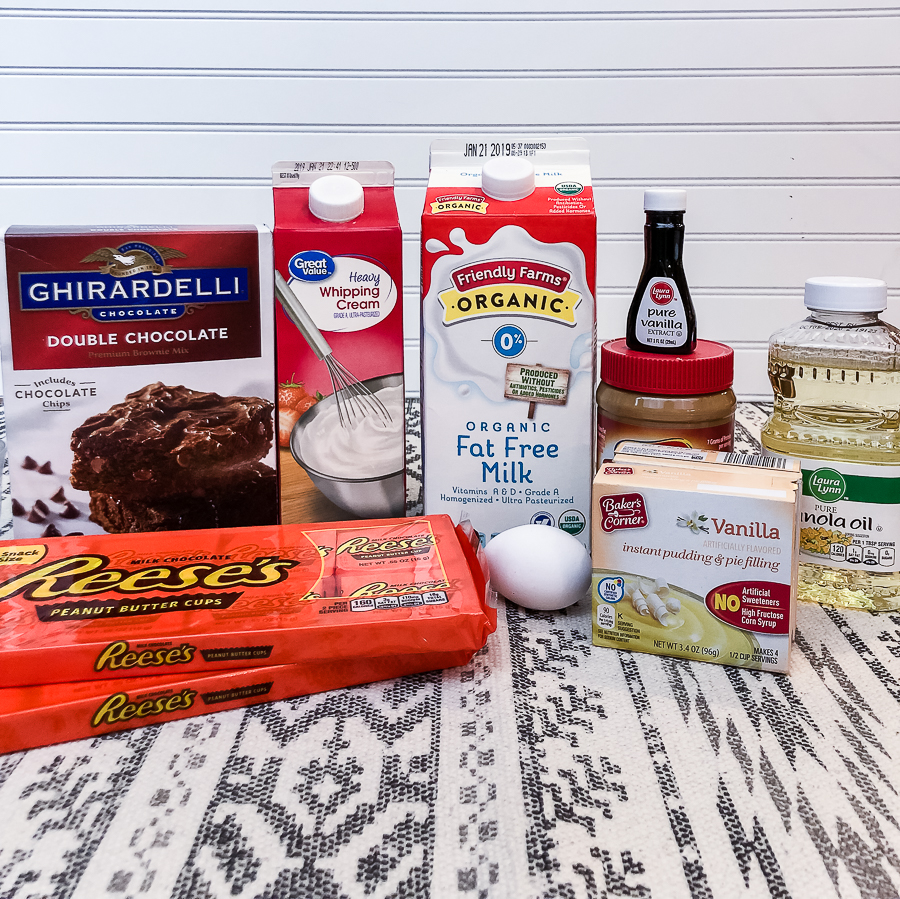 You could actually make this recipe even simpler by skipping the brownie making step! Most grocery store bakeries sell the containers of the brownie bites. Just by 1 container of those and crumble them up. The beauty of this recipe is that you don't have to be totally exact!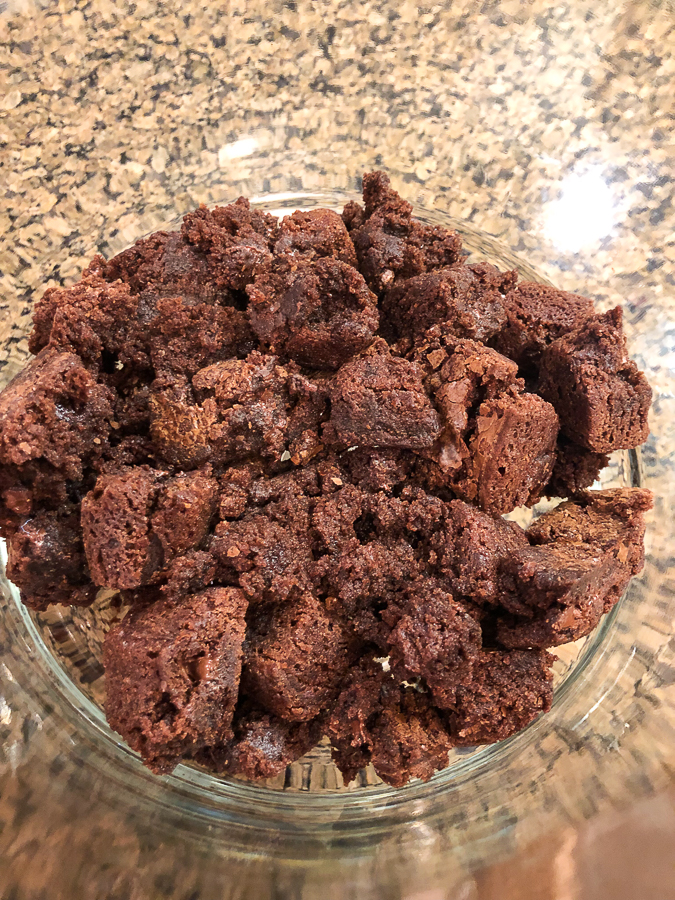 You just don't realize how hard it was for me to NOT snack as I prepared the trifle.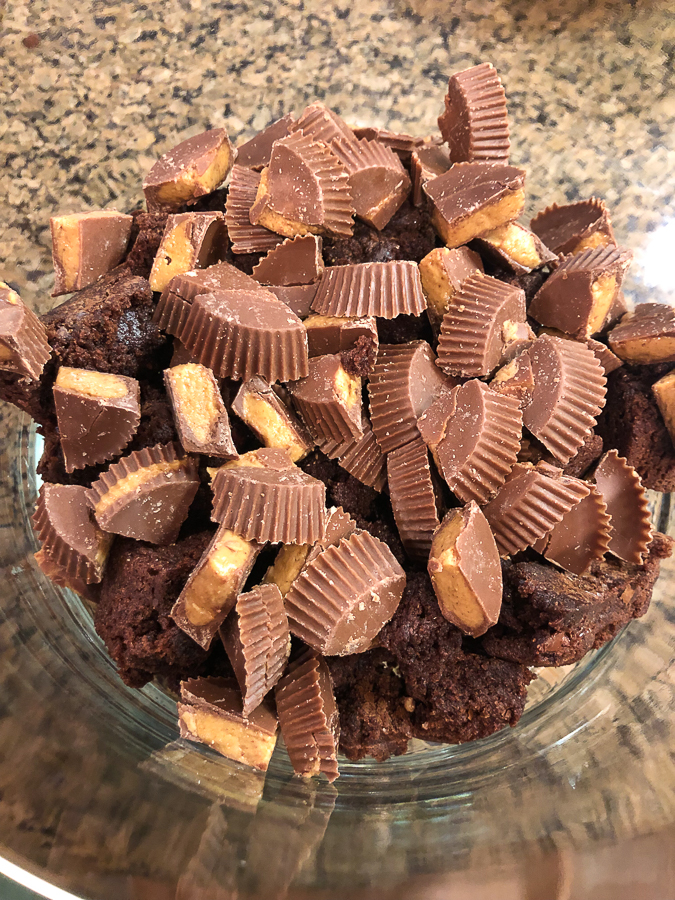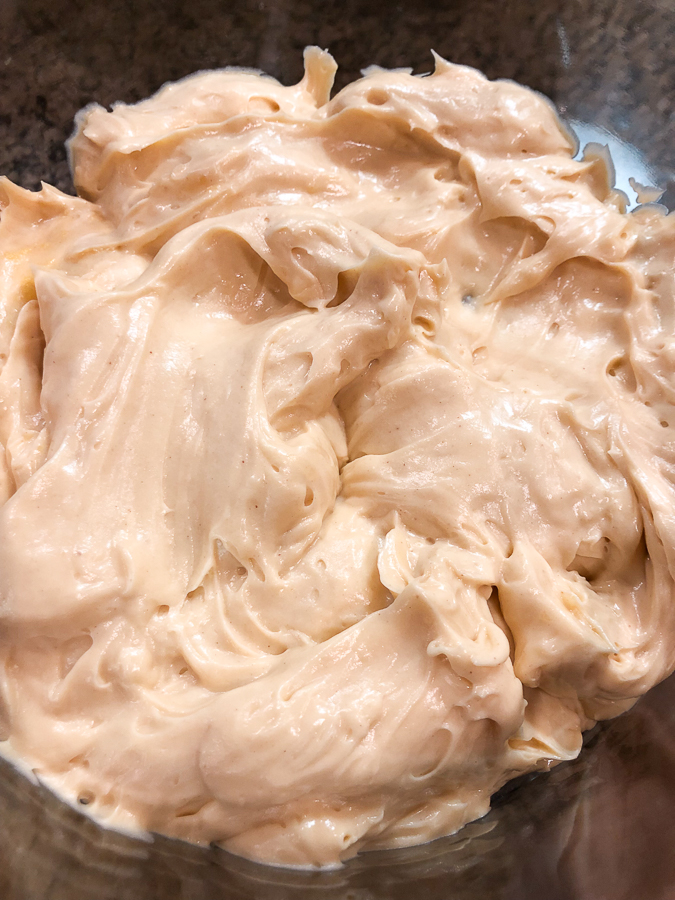 The pudding mixed with the peanut butter is a dessert in itself!
Brownie Peanut Butter Trifle
Ingredients
1-18 ounce package of brownie mix
2-3.4 ounce packages of instant vanilla pudding
3 cups of milk
1/2 cup of creamy peanut butter
2 teaspoons of vanilla extract
1-1/4 cups of whipping cream, whipped and divided
2-1/2 cups oarsely chopped peanut butter cup candies
Instructions
Prepare the brownies according to the directions on the box. I line the pan with tinfoil. This makes it easy to remove the brownies for chopping.
Lift foil from pan and cool completely. Remove foil. Cut brownies into 3/4 inch chunks.
Combine pudding mix and milk in a large mixing bowl. Beat with a low speed with a mixer for about 2 minutes until thickened. Add peanut butter and vanilla. Beat to combine. Mixture should be smooth.
Gently fold in 1/2 of the whipped whipping cream.
Set remaining whipping cream aside.
Place 1/2 of the brownies in the bottom of a 3 quart trifle dish.
Top with 1-1/4 cups of chopped peanut butter candies.
Layer on 1/2 of the pudding.
Repeat layers
Pipe or spoon on the remaining whipping cream.
Garnish with peanut butter candies.
Notes
Most of my ingredients were purchased at Aldi. This is fairly relaxed. Your brownie box can be the same size give or take.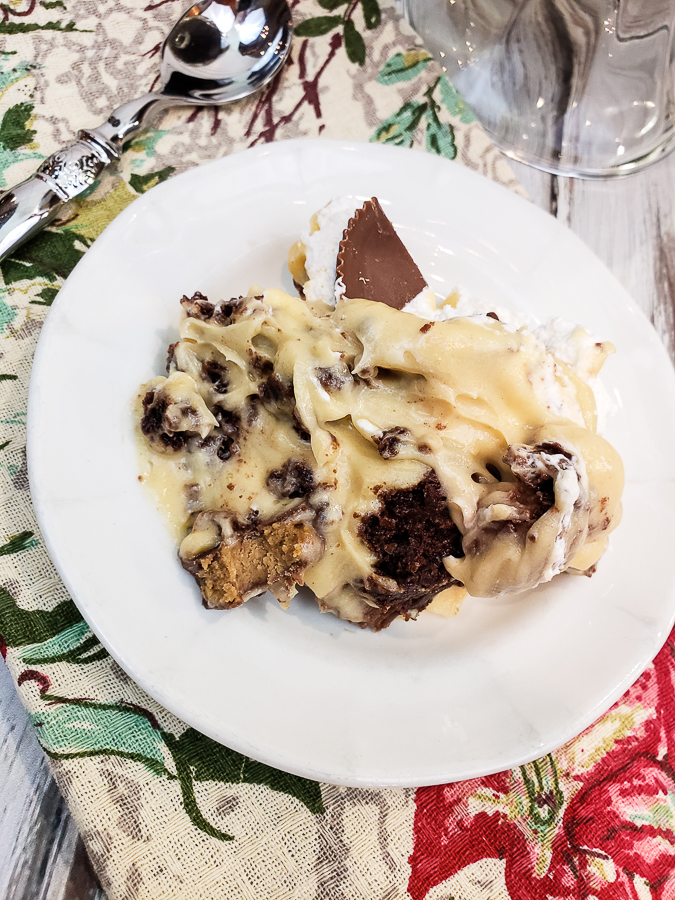 Perfect recipe for the holidays! You can make it ahead which is a time saver.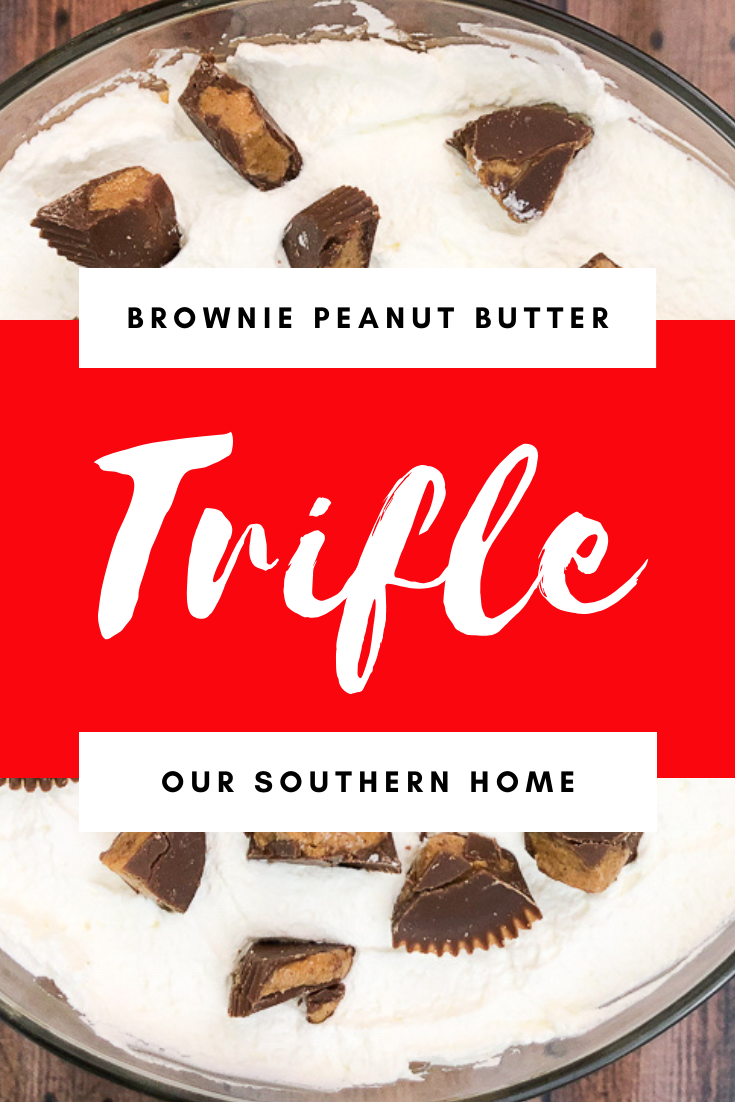 Buffer