My Healthy Home Away From Home
I am a member of the Collective Bias® Social Fabric® Community. This shop has been compensated as part of a social shopper amplification for #CollectiveBias and its advertiser. #WalgreensOlogy
I strive to create a healthy home for my family! It's not easy, but I know it is something that must be done for the present and the future.
I love to cook healthy meals for us using few processed ingredients. Fast food take-out is just not an option.
Believe it or not, I also love to clean. There is such satisfaction in standing back and looking at My Healthy Home that I have just created.
One area that I need work on is making a better effort at using healthy cleaning products. It's not just what we eat, but what we clean our homes with as well!
Ology is a line exclusive to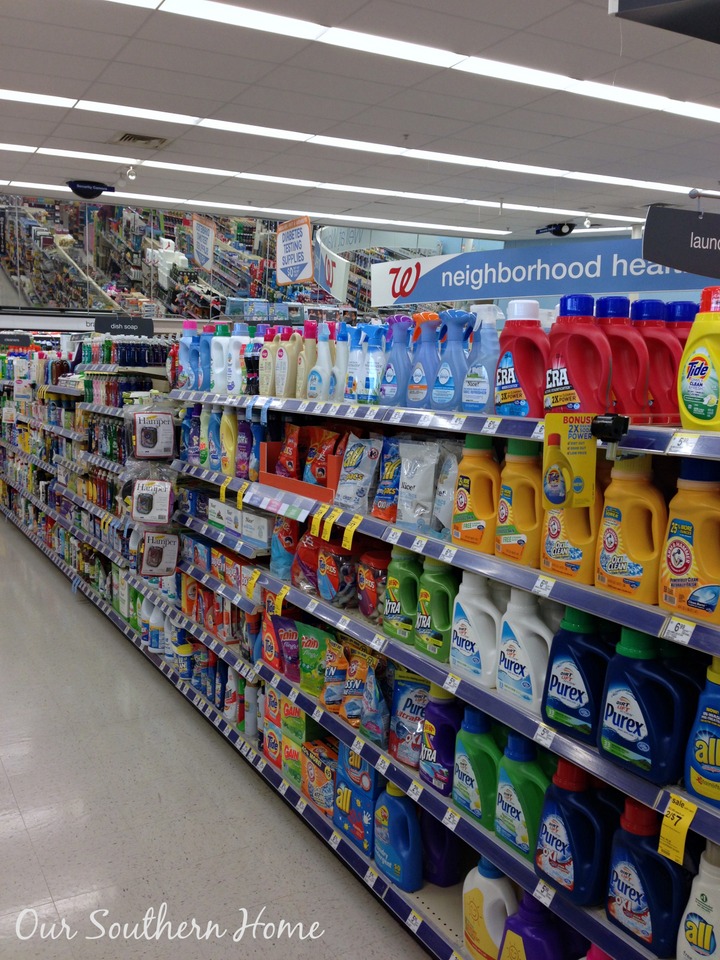 I love shopping at Walgreens! The aisles are wide and my local store is so neat and tidy! You will find the #WalgreensOlogy products nestled in with other brands of the same category.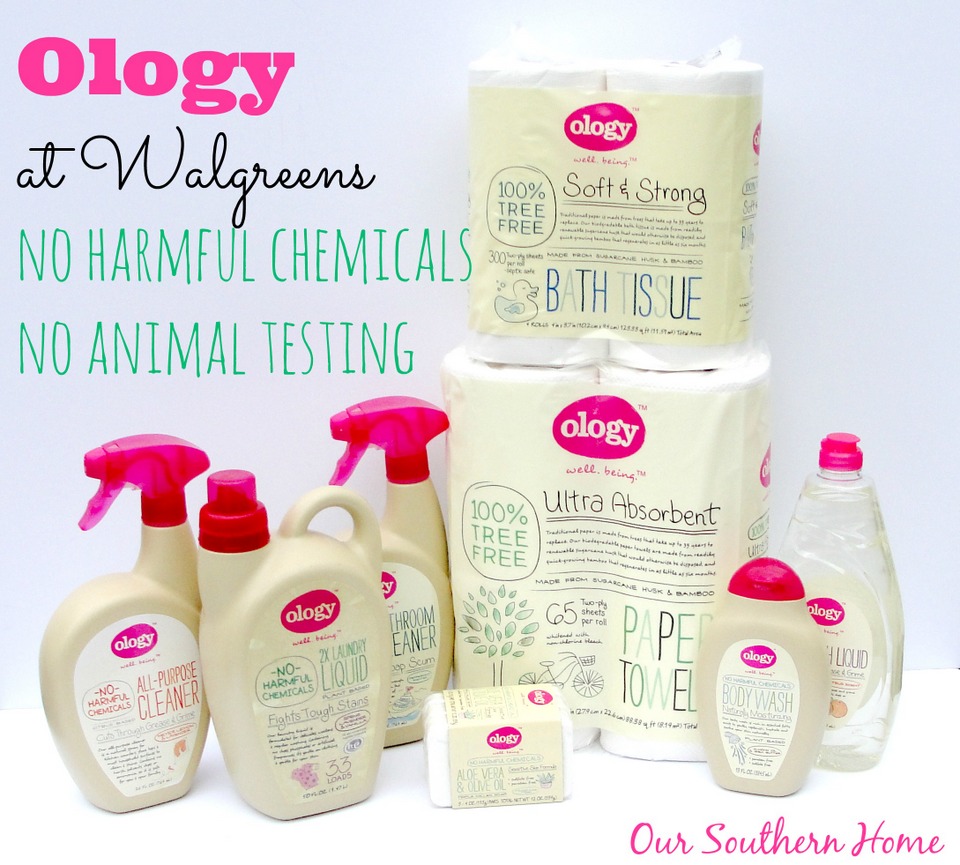 You will not find the following ingredients in Ology available exclusively at Walgreens: Ammonia, Chlorine bleach, DEA (diethanolamine), TEA (triethanolamine), Parabens, Phthalates, Formaldehyde, Nonylphenol ethoxylates, Triclosan, SLS, SLES. Plus, Ology does not use artificial dyes or fragrances.
The perfect opportunity to give these products a try is at our family beach cottage spring break. There are a few little ones there and their parents are very conscious about cleaning products. Spring break marks the first of many trips back and forth to the beach through Labor Day. With 3 families sharing the house, we can easily have 15+ at a time! Glad we all love each other! As a result, we all kind of keep our own supplies and provide a few for general use. I'll pack a few things, but inevitably end up purchasing small sizes there. You will find that many seasonal places have higher prices for things like this.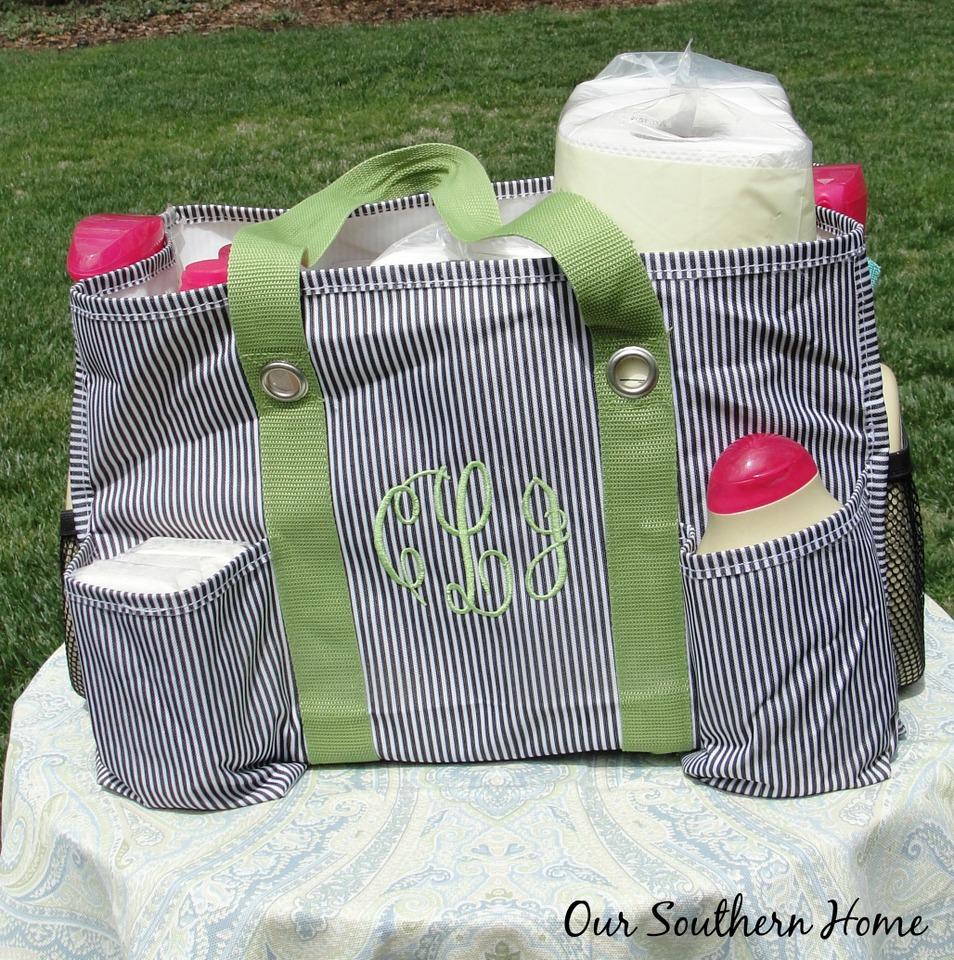 I decided to end the scrambling for us! I have taken a tote with pockets that I already owned and turned it into a Grab and Go Cleaning Tote for vacationing. Lots of families travel in the summer and rent homes, condos and efficiency apartments for vacations. Why not have a quick tote at the ready to Grab and Go. You will save money and it's always packed and ready!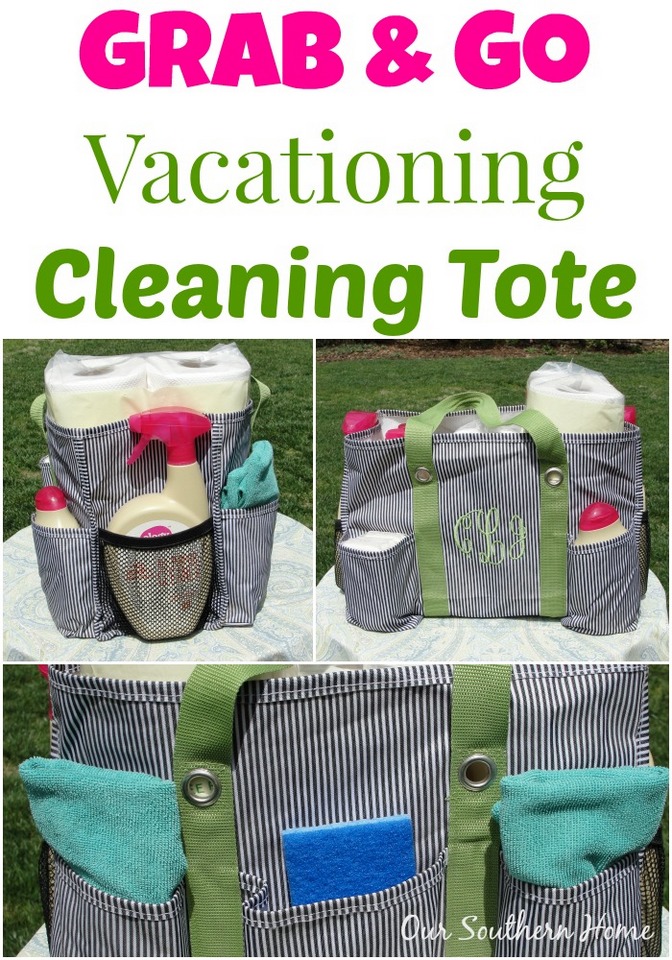 Here is what I have packed for next week!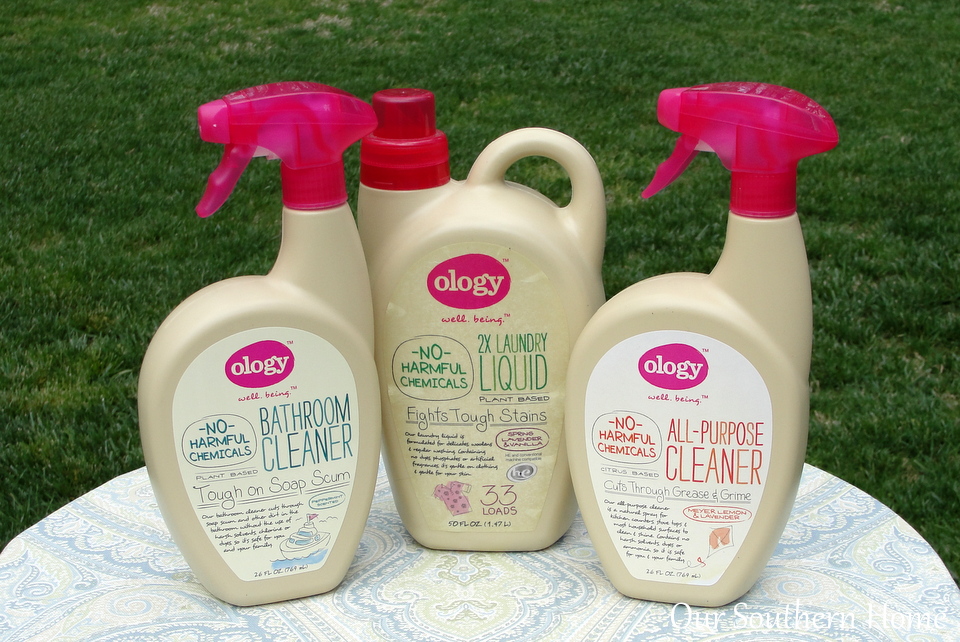 Ology Laundry & Cleaning: Cleaning gets a boost from plant-based power. It's tough on stains, but gentle on your clothes and skin.
Remember no harmful chemicals or byproducts and a favorite of mine….no animal testing!
The All-Purpose Cleaner cuts grease and grime without ammonia or harsh solvents.
Looking forward to tackling soap scum with no harmful chemicals!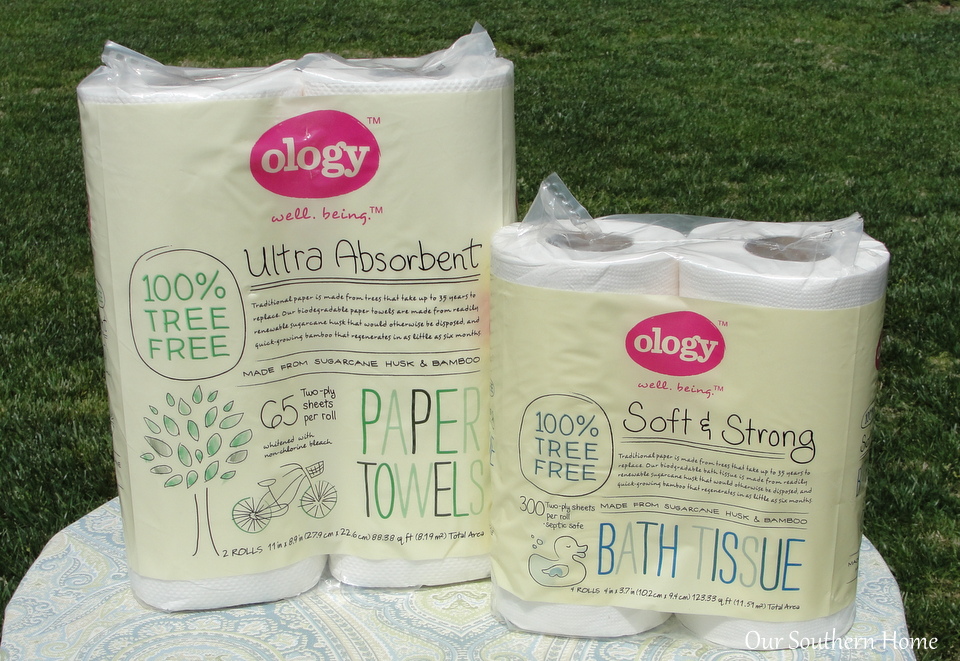 The paper products are 100% tree free and are super absorbent! They are biodegradable and septic safe. Septic safe is great for us living in the country with a septic system. Instead they are made from readily renewable sugar husk that would otherwise be disposed and quick-growing bamboo that regenerates in as little as six months, so it's safer for the environment. I had no clue! How incredible!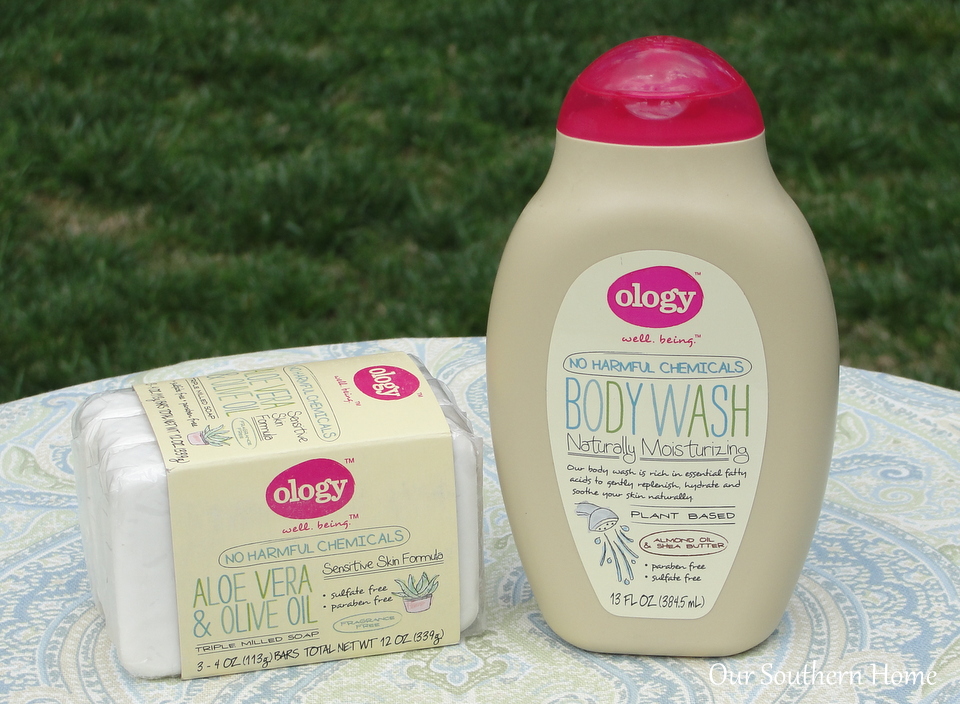 I also added a couple of personal care items that we can all use….bar soap and liquid body wash. They have no harmful chemicals, parabens or sulfates.
Did I mention that they smell great….no harsh cleaning smell!
Be sure to check out this YouTube video.
Happy traveling this upcoming vacation season!
Many thanks to #WalgreensOlogy and #CollectiveBias for this campaign opportunity. All opinions are my own!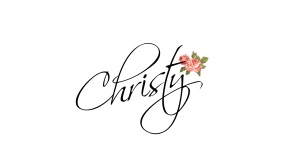 Buffer