Fall Mantel Styling + Home and Decor Encore
Fall Mantel Styling with blue and white porcelain + weekly inspiration for the home from Home and Decor Encore.
Latest from OSH
This post may contain affiliate links. If you purchase something using one of my links, I may earn a small commission from the retailer costing you nothing more. You can read more on my disclosure page. YOU WILL FIND A SHOP THE LOOK FOR OUR HOME AT THE BOTTOM!
Fall Mantel Styling + Home and Decor Encore
Welcome to this week's Home and Decor Encore.
Each week, I come together with a few of my blogging friends to share with you the best of our archives for your home. You'll find the other ideas below.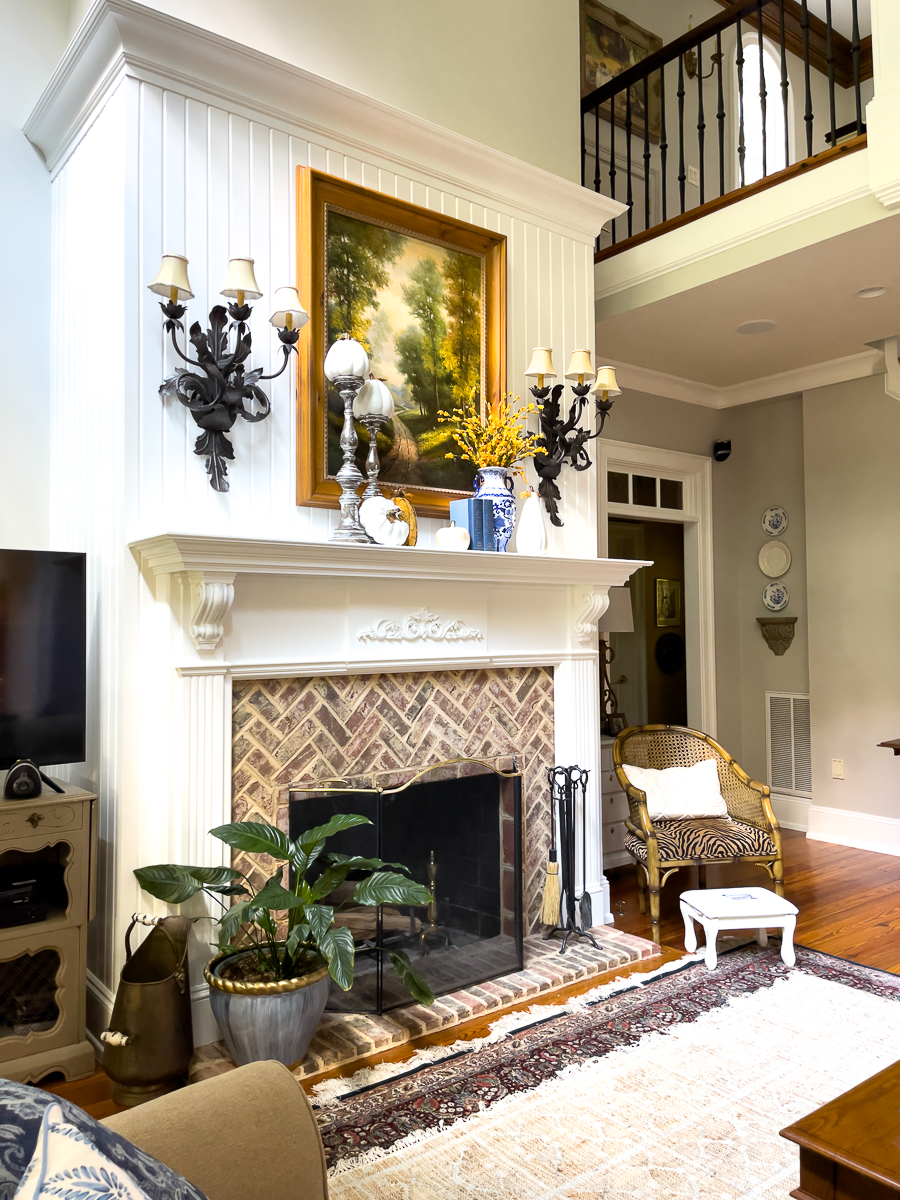 This week, I am sharing our family room mantel from last year dressed for the fall season.
I've already started decorating the front porch for an upcoming tour. Aside from our front porch, I really enjoy changing our mantel with the seasons.
I have a love affair with all things blue and white. Blue and white porcelain is so classic and works with so many colors. Most of mine have been found in thrift and vintage stores, Marshalls, and believe it or not Dollar General. I have my eye on this one right now!
Be sure to visit last year's fall mantel for all the details!

Check out the other ideas!
Buffer