With the holidays, I haven't put together a
 Favorite Things Friday in a couple of weeks.
If you read my goals post for 2013, you read that taking better care of my hands in 2013 was going to be a personal goal.
I am horribly rough on my hands.  I do try to wear rubber gloves when I wash dishes.  What gets them is craft and DIY projects!  I feel better about myself when my nails are polished and shiny.  🙂 
I love a beautiful, professional manicure, but it never lasts!  I guess if I was a Real Housewife on Bravo and did nothing, they'd look pristine all the time!
I am not patient enough to sit through the maintenance sessions at a salon, nor do I want to spend the money on it.
I bought this as a top coat to use during the holidays.  It is a miracle!  It is so shiny and hardening that my DIY manicure lasts up to 5 days for me….longer if not doing serious crafty projects!!!!  I painted my daughter's nails to go back to school this week and her friends thought she had a gel manicure!!!  They were painted Sunday night and they still look great!!
Any drug store or big box store will have this!  Awesome product!!!!!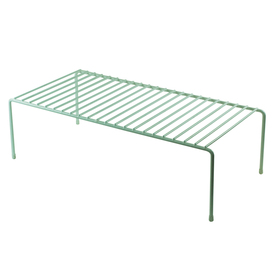 All week I have been working in my dining room.  I removed everything from 2 built-in wall cabinets and started fresh.  These cabinets were a mess.  Now I step back an admire with a sigh of relief and threatening words to other family members to not put anything back out of place.  There will be a post on this soon.  A bit cloudy and rainy for pictures today! 
I went to Lowe's and bought all that they had of these white wire shelves.  Where have they been all my life!!!
I have increased my storage capacity a lot!  I am going to use these everywhere.  Lots of organizing in my near future.
And a few Pinterest Pins!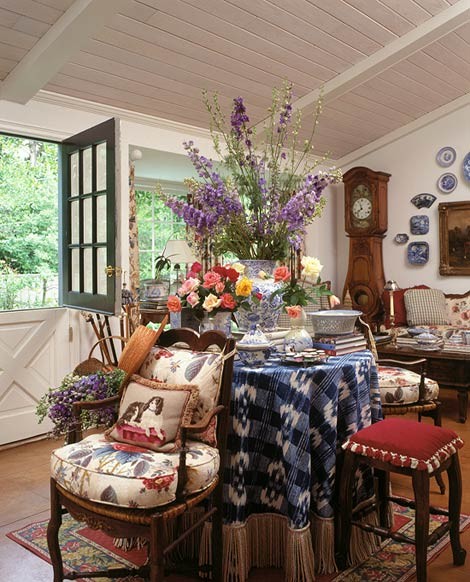 My favorite designer, Charles Faudree
I love the white walls and how all the furnishings and accessories pop against it!!!  I am a collector of his books and enjoy getting inspiration from them.

This sitting room is lovely.  From the checked fabrics, stacked baskets to the burlap or linen treatment angled over the bookcases….this room is simply stunning!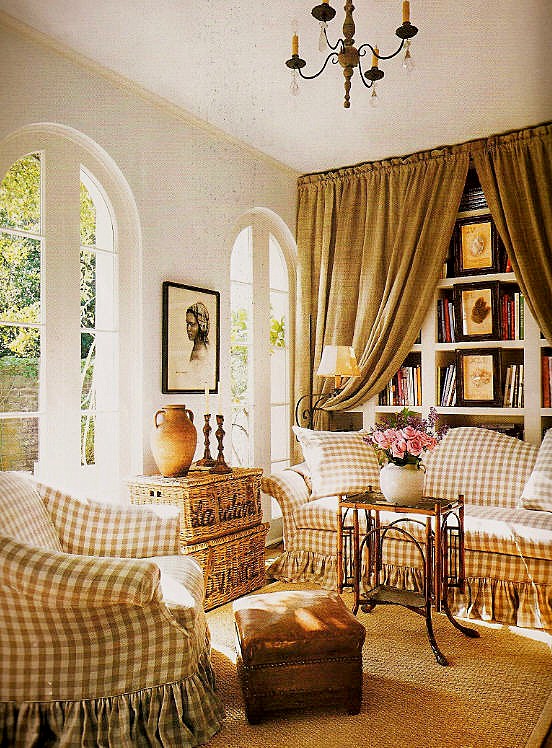 ~I wish you and yours a lovely, restful weekend~
Thanks for stopping by!  I'd love for you to follow along.  The various ways are in the sidebar.
Christy

Buffer