I love to cook and trying new recipes.  This week I tried a new one from Good Housekeeping.  It is a keeper!  The pork chops with the sauce are really tasty.  You could actually just make that part and serve them with potatoes and a green veggie.  The changes that I made were the addition of extra pork and I cooked the entire 16oz package of the orzo opposed to the 8oz called for.  I have a daughter that likes to take leftovers for lunch and a hubby that likes them as well.  Cooking the extra did allow for leftovers.  Had I not done that, they would have been lunching on sandwiches.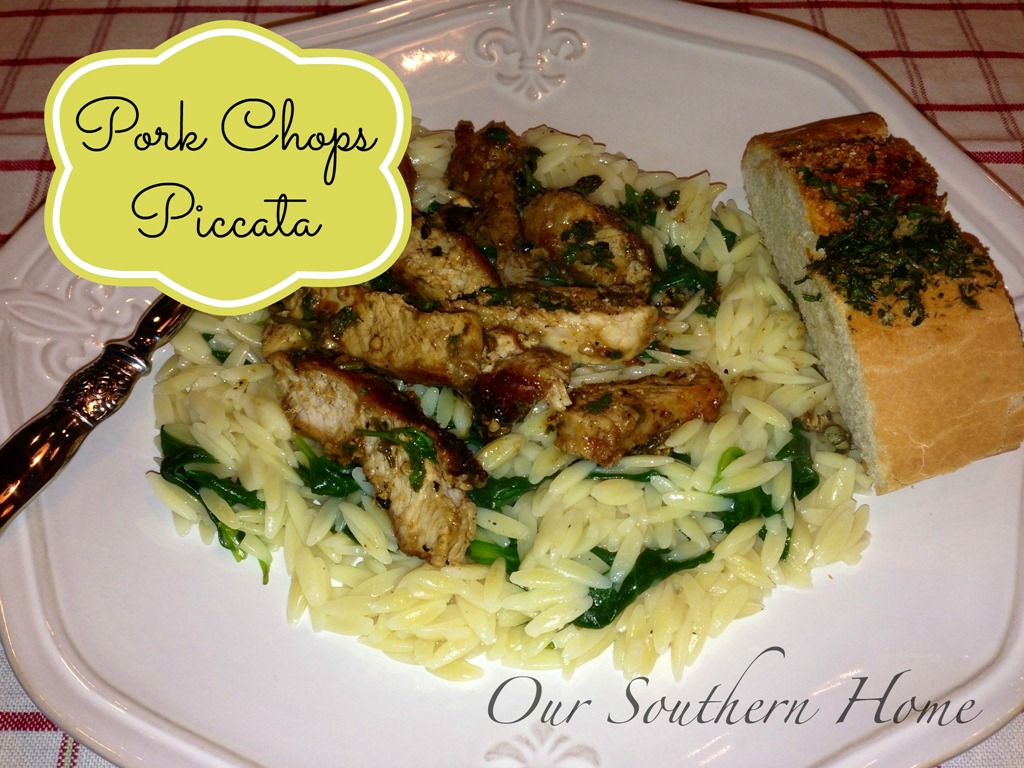 Servings:  4 main dish servings
Ingredients:
8 oz. orzo pasta
4 boneless pork loin chops (1 inch thick)
2 tsp. all-purpose flour
3 tsp. olive oil
1 package of 5-6 oz. of fresh baby spinach
1/2 cup dry white wine
2 cloves garlic ( I always have a jar on hand)
1/4 c. fresh flat-leaf parsley leaves, finely chopped
2 Tbsp. capers, drained and chopped
2 Tbsp. fresh lemon juice
My local store did not have flat leaf parsley available so I just used curled.  I also just used bottled lemon juice.  Still yummy!!!
Heat covered 4-qt saucepan of salted water to boiling on high. Cook orzo according to directions.
Salt and pepper pork chops according to taste.  Dust lightly with flour on each side.
Heat 2 tsp. of oil in a skillet on medium-high until hot.  Cook pork 3-4 minutes per side until golden brown and cooked through….145 degrees.  Transfer the pork to a plate.
When orzo has finished cooking, stir in the spinach into the boiling water very briefly to lightly cook.  Drain the orzo and spinach immediately.  Transfer to a bowl.  Toss with 1/8 tsp. of pepper and remaining 1 tsp. of oil.  I added a dash of salt as well.  Stir to combine.
While the orzo cooks, I sliced the cooked chops.
To the chops skillet, add the wine and garlic.  Simmer 2 minutes or until slightly reduced, scraping up browned bits.  Remove from heat.  Stir in parsley, capers and lemon juice.  Return sliced pork to the mixture to combine and slightly reheat.
Serve the pork on top of the orzo and spinach mixture.
I served with crusty French bread.
My family really enjoyed this meal.  I loved the fact that it is a 1 dish meal!  I hope you enjoy!
Source:  Good Housekeeping
This post was featured!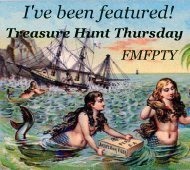 Buffer