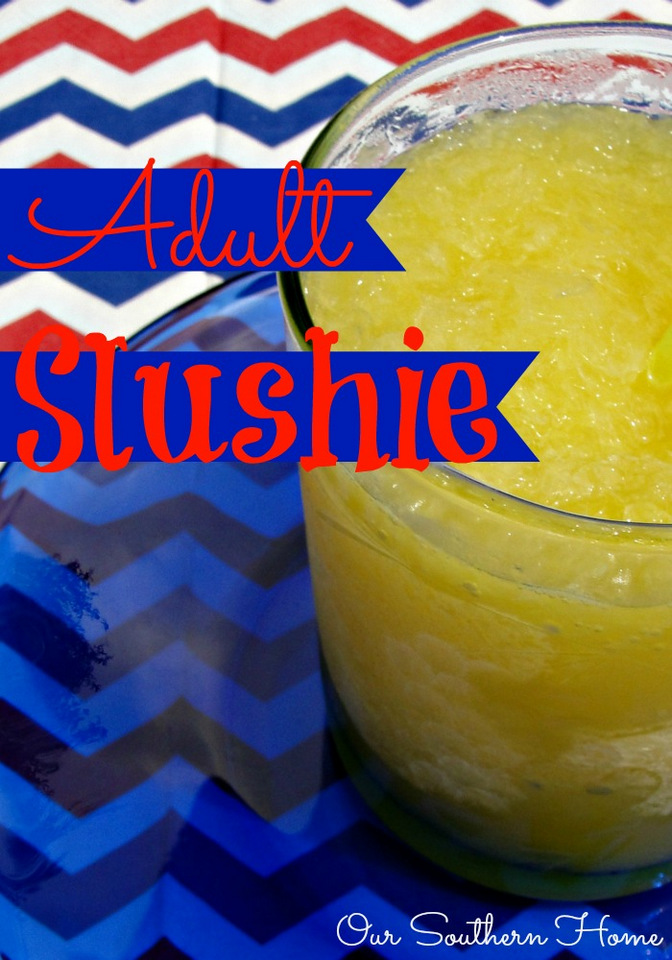 School is out and it is summer! Our family loves to spend time at the family beach cottage that we share with my husband's sisters. We always host a 4th of July party! This Adult Slushie has been made by my sister-in-law for as long as I have been a member of the family…almost 25 years…I'm sure even before that!
This week I am sharing 4th of July inspiration with some of my blogging friends!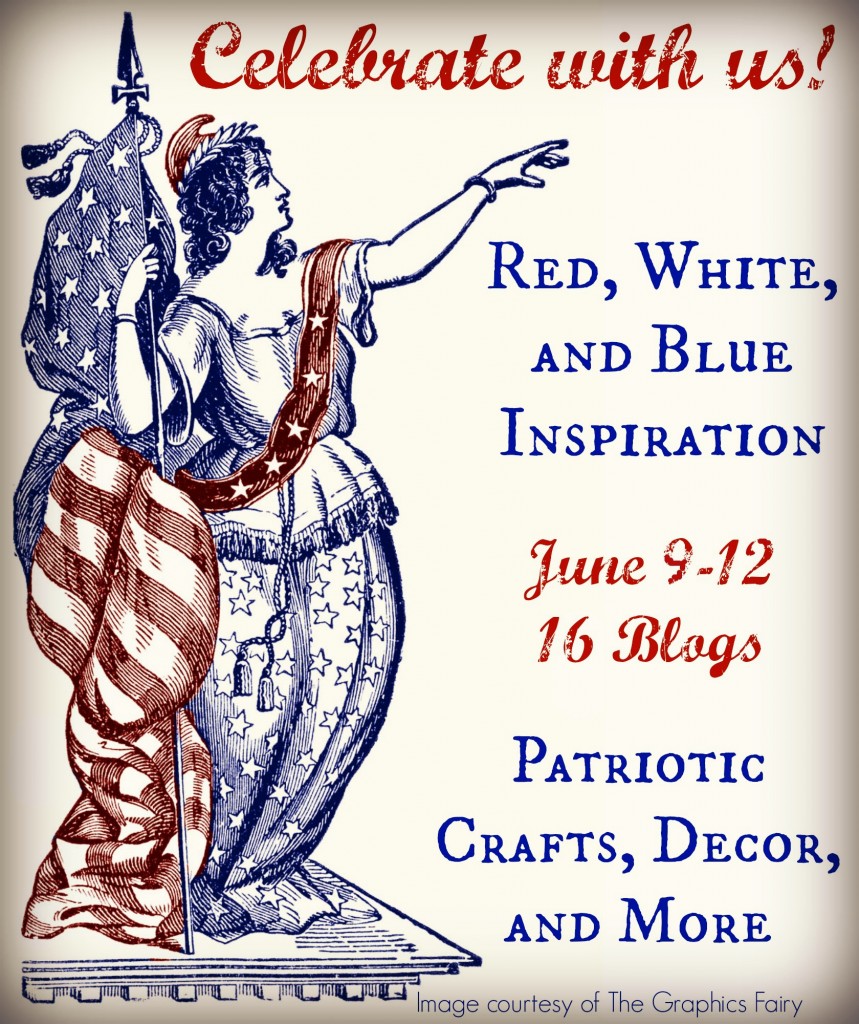 Below you will find the schedule and all of the wonderful projects! This is one creative group!
You may ask….why share this slushie? It is the one thing all the adults expect at our party and all summer at the beach! The kids expect ice cream and fun games….we expect the slushie! The recipe is so easy!!! You will need a large plastic container that can go in the freezer. I've had mine for many years. It's by Rubbermaid and is called a #8 Servin' Saver. I just looked it up online and kind of laughing. Mine is listed as 1980s vintage! Lol!!! It says a #8 is 33 cups.
Here is the recipe!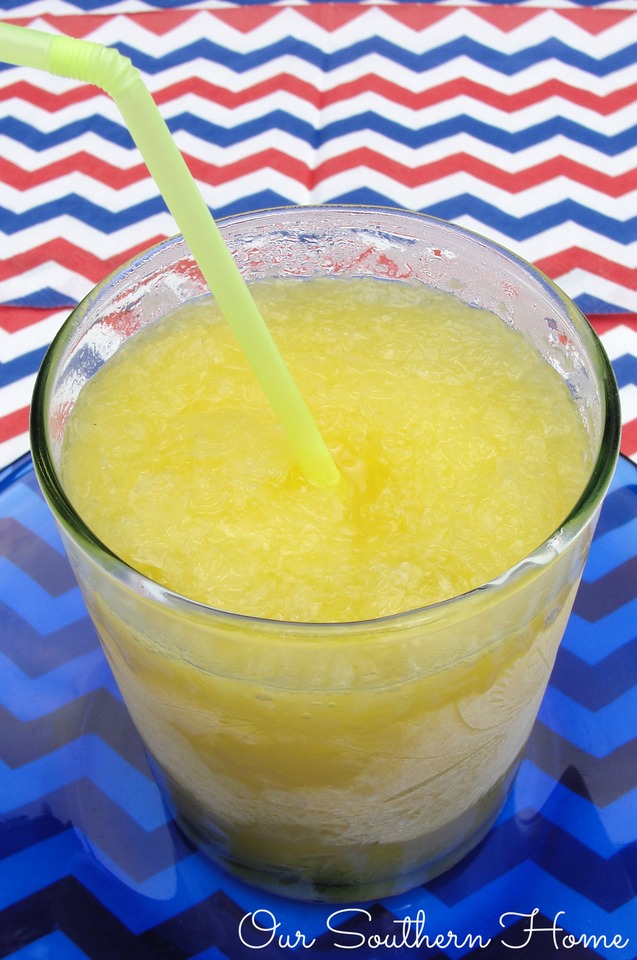 Adult Slushie
2014-06-11 01:30:43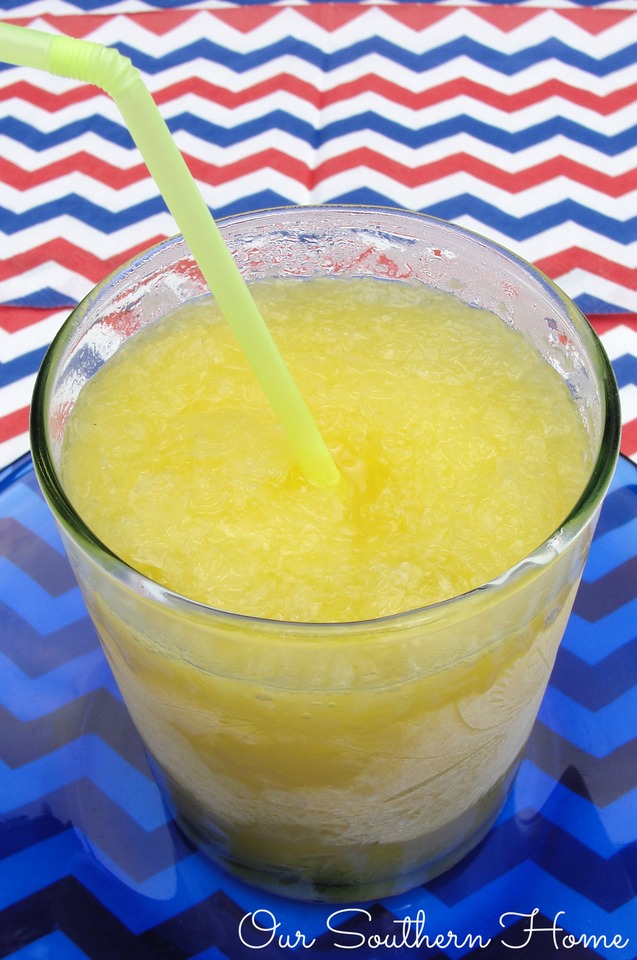 Alcoholic adult slushie that is frozen in advance. It makes enough for a crowd.
Ingredients
2 - 2 liters of Mountain Dew or Diet Mountain Dew
12 ounce can of frozen lemonade
12 ounce can frozen orange juice
12 ounce can of frozen pineapple juice
2 cups of gin
2 cups of vodka
Instructions
Mix all together in large freezer safe container and freeze 24 hours.
Notes
During the freezing process, I like to occasionally stir to keep the alcohol distributed.
It will not completely freeze due to the alcohol.
Scoop out with large spoon or ice cream scoop into desired size serving cups.
May need to eat with a spoon at first.
Our Southern Home https://www.oursouthernhomesc.com/
I normally do not drink or buy soft drinks, but this is the exception!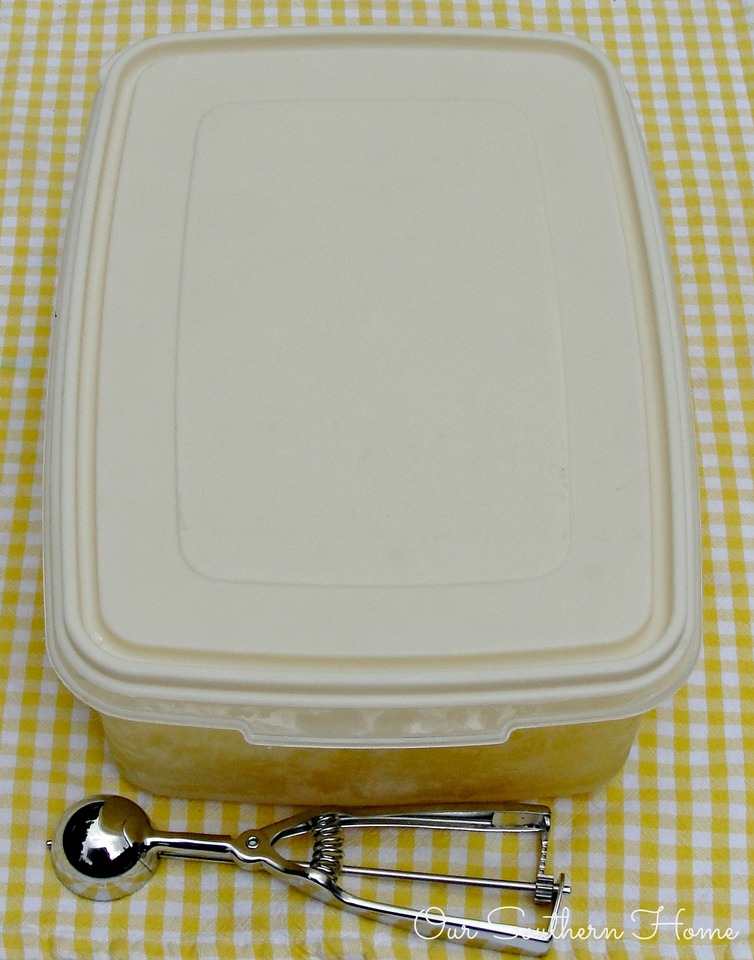 Here is my vintage (lol) Rubbermaid container!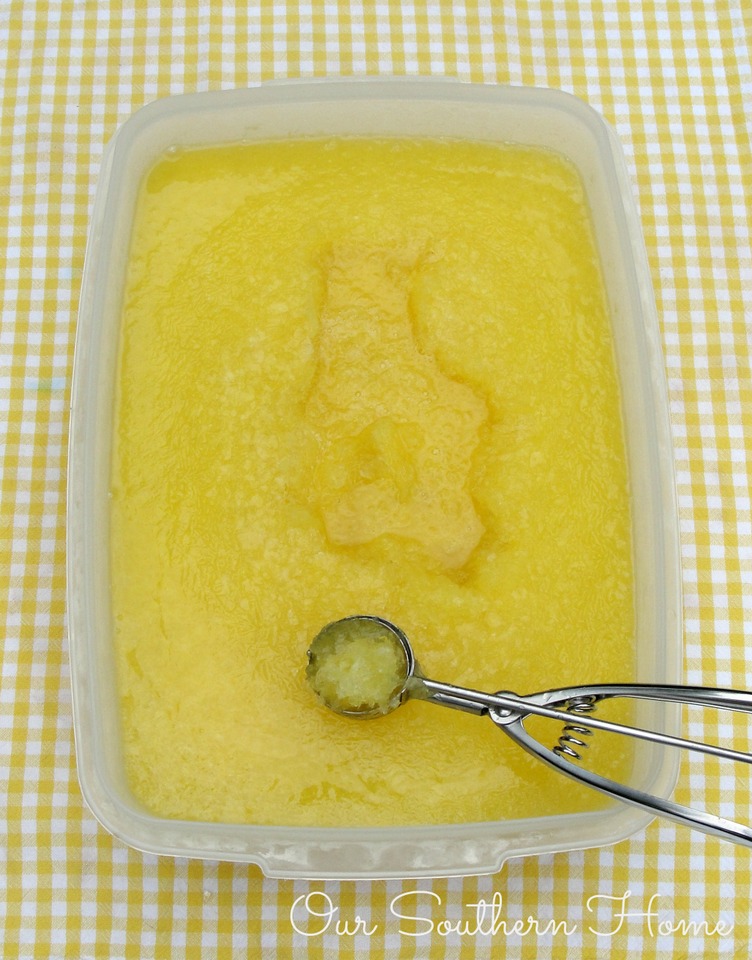 This was the slushie frozen just over night. I pulled it out to photograph for this post. We did have friends over for a cook-out that night and served it. It was more frozen at that time being the 24 hour mark.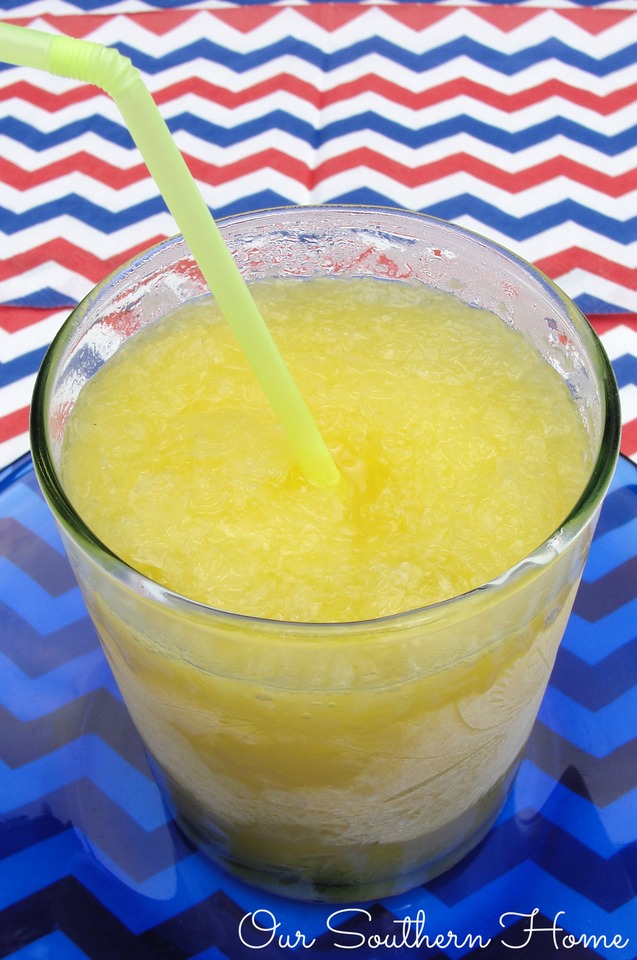 This is such a part of our 4th of July tradition!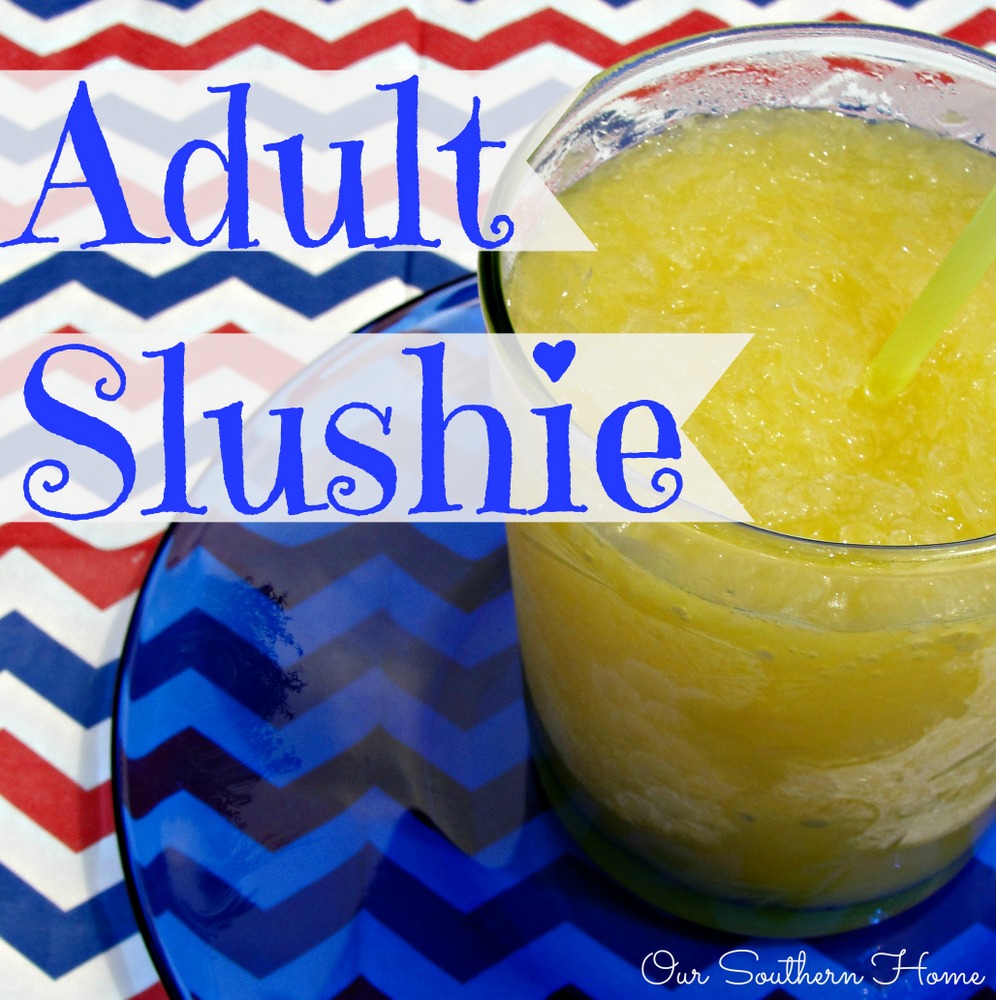 My sister-in-law is the big planner of the annual party! It is her baby! Everyone is well entertained! Here are a few photos from the last couple of years!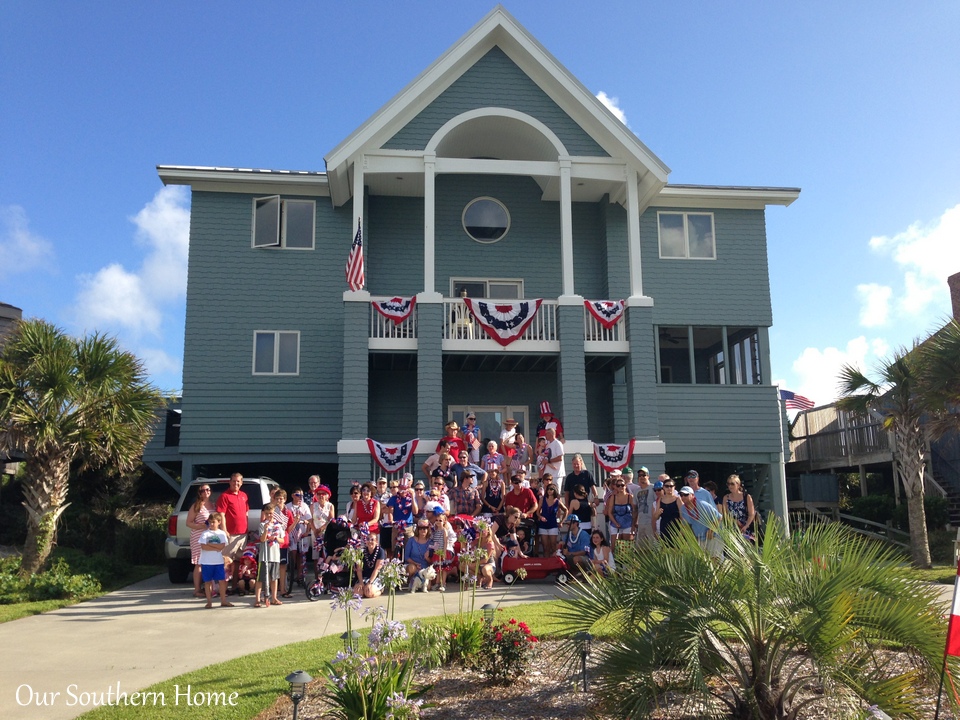 Our party starts with the viewing or participating in the neighborhood 4th of July parade! It's fun and silly! Everyone decorates their bikes, strollers, golf carts…whatever! The organizer/starting point had all the participants gather for a before parade shot! Fun idea! (not our house!)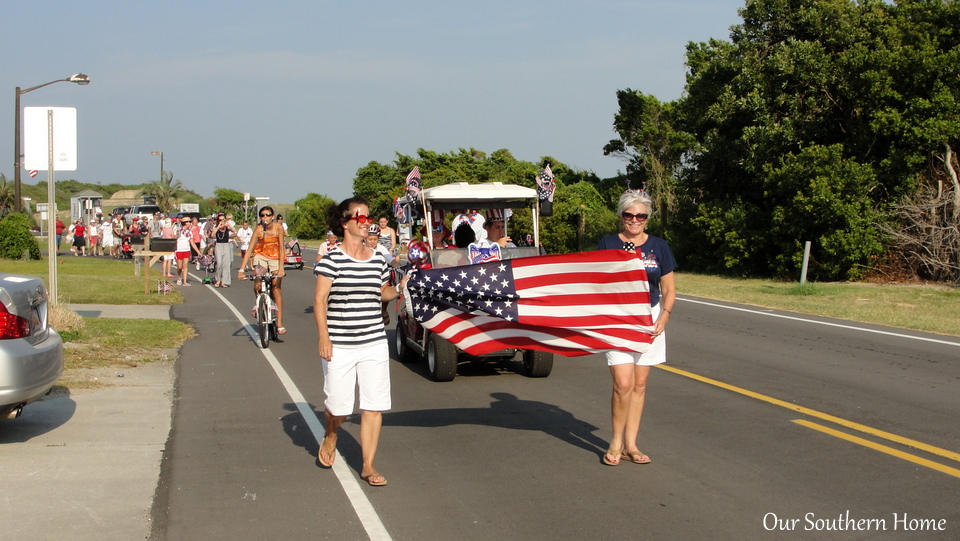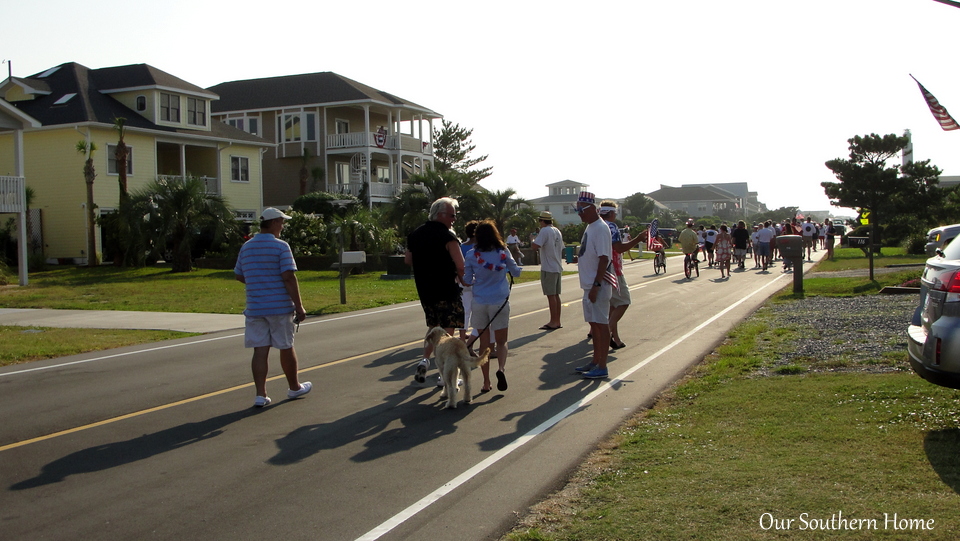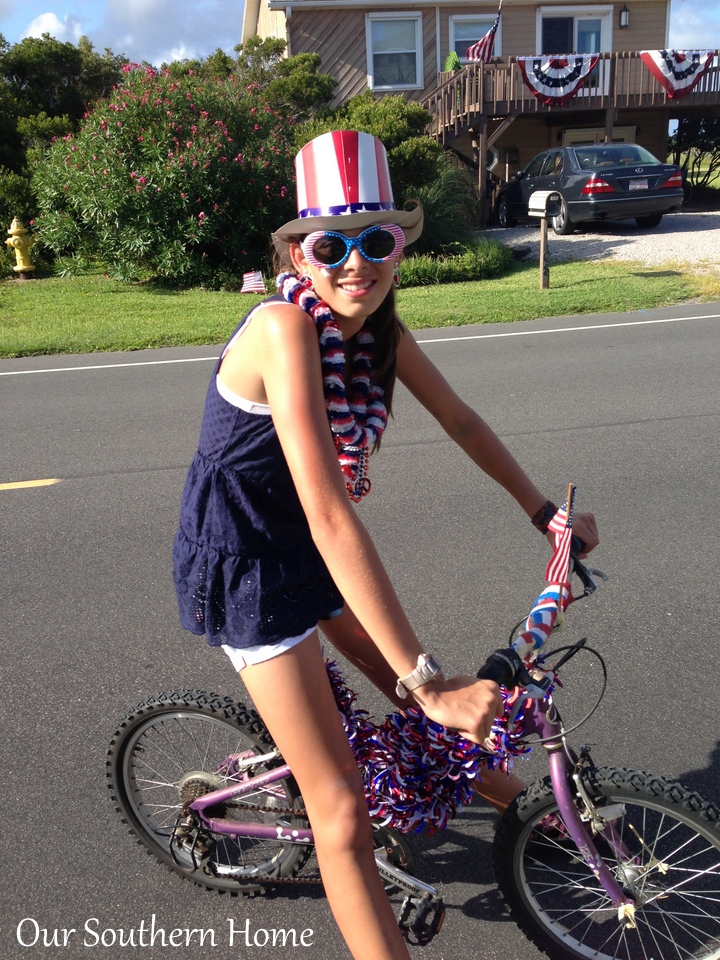 Ashlyn's tricked out bike!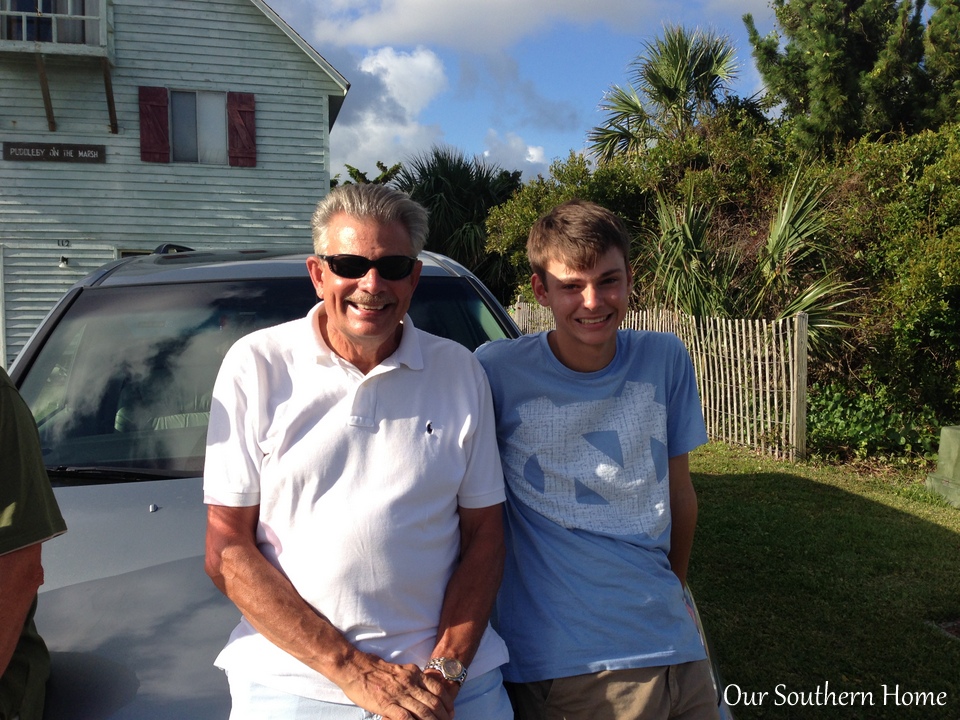 Watching the parade. That's our house in the background.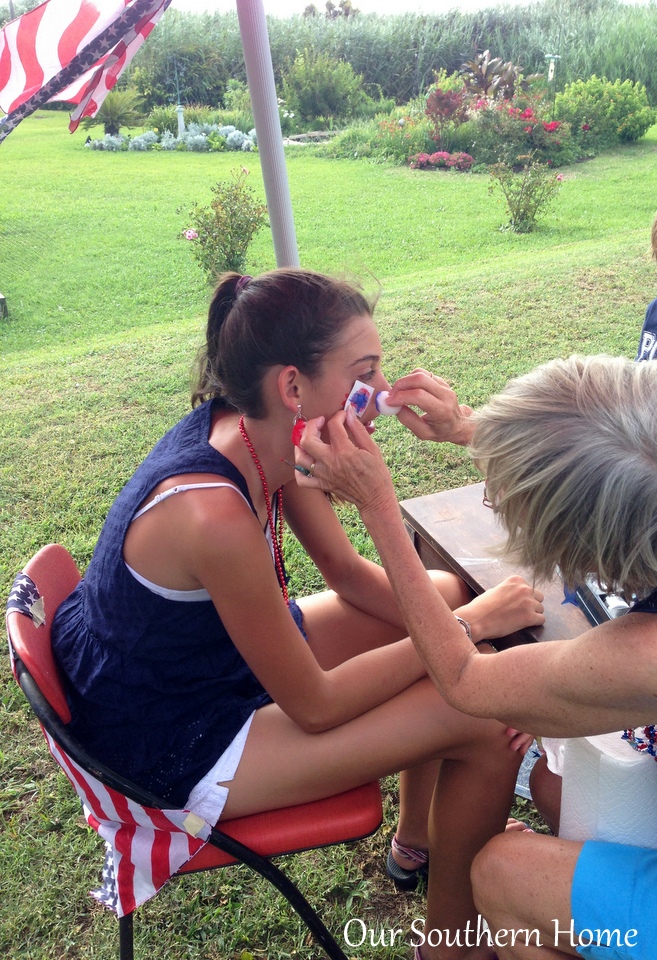 Kids of all ages love the face painting!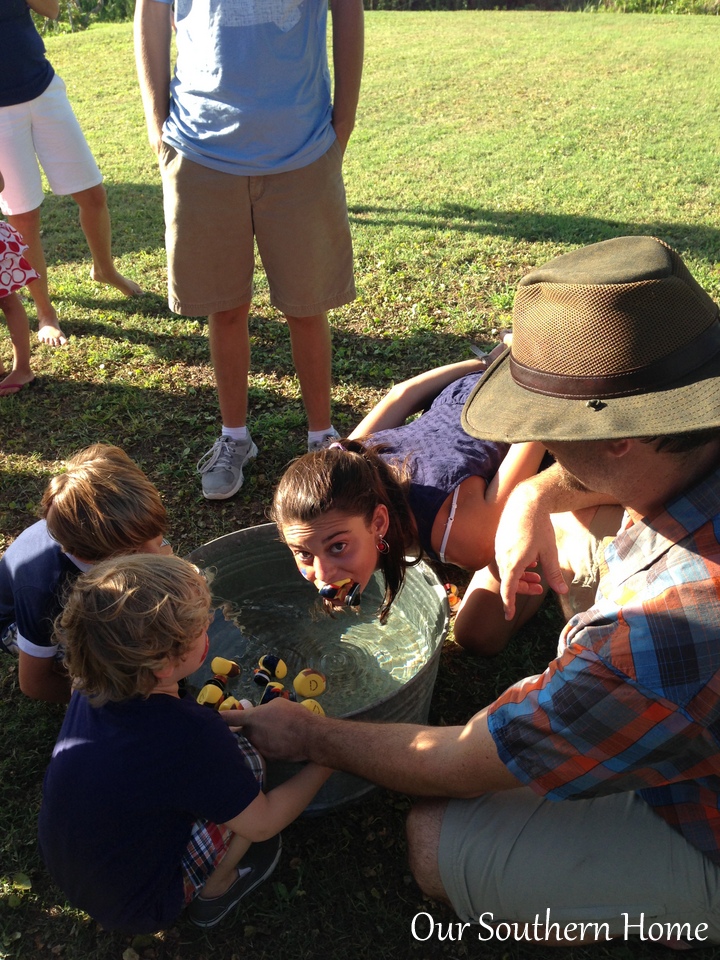 Bobbing for ducks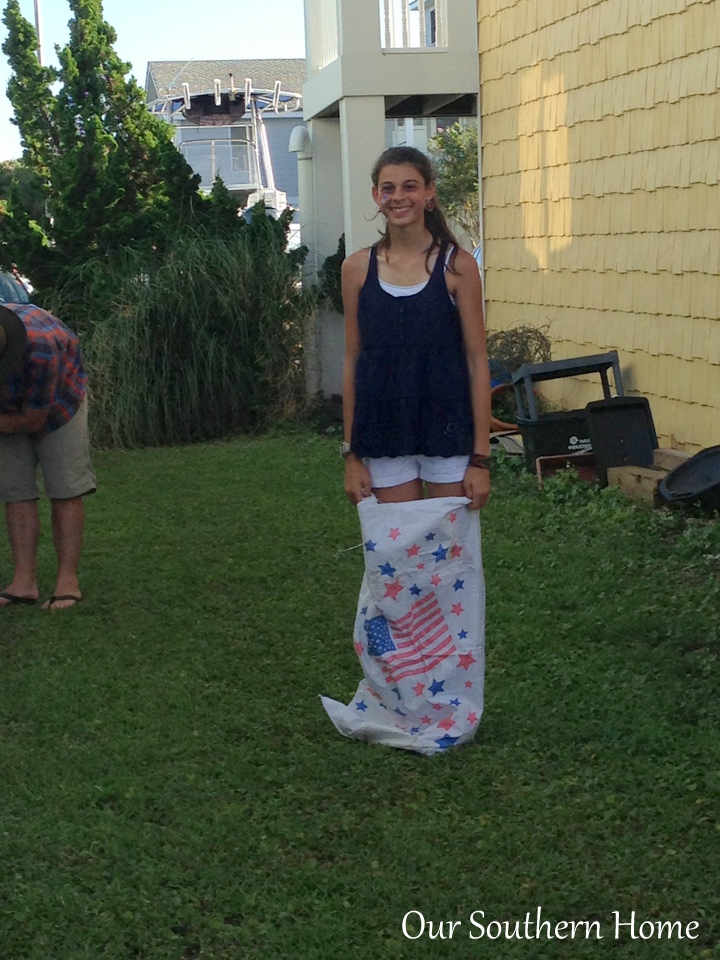 Sack races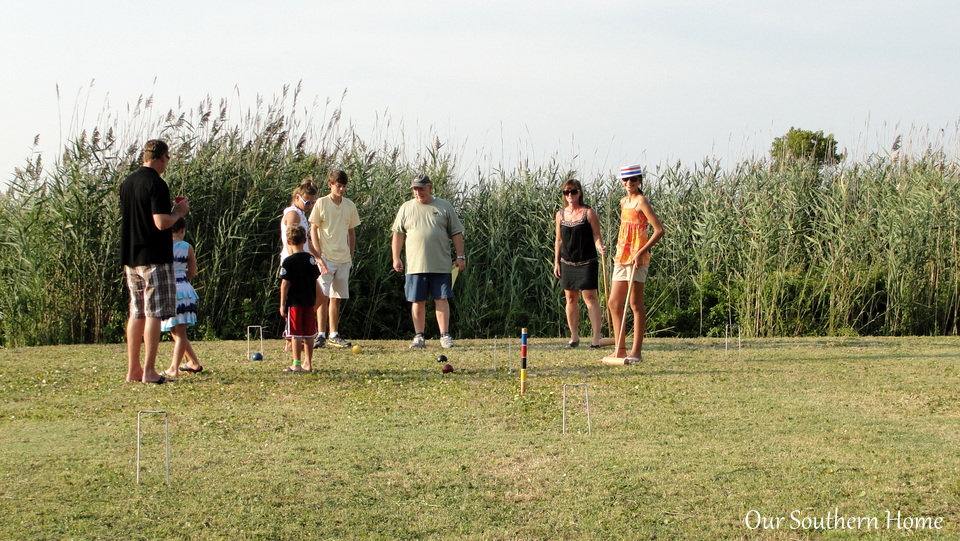 Serious croquet tournament!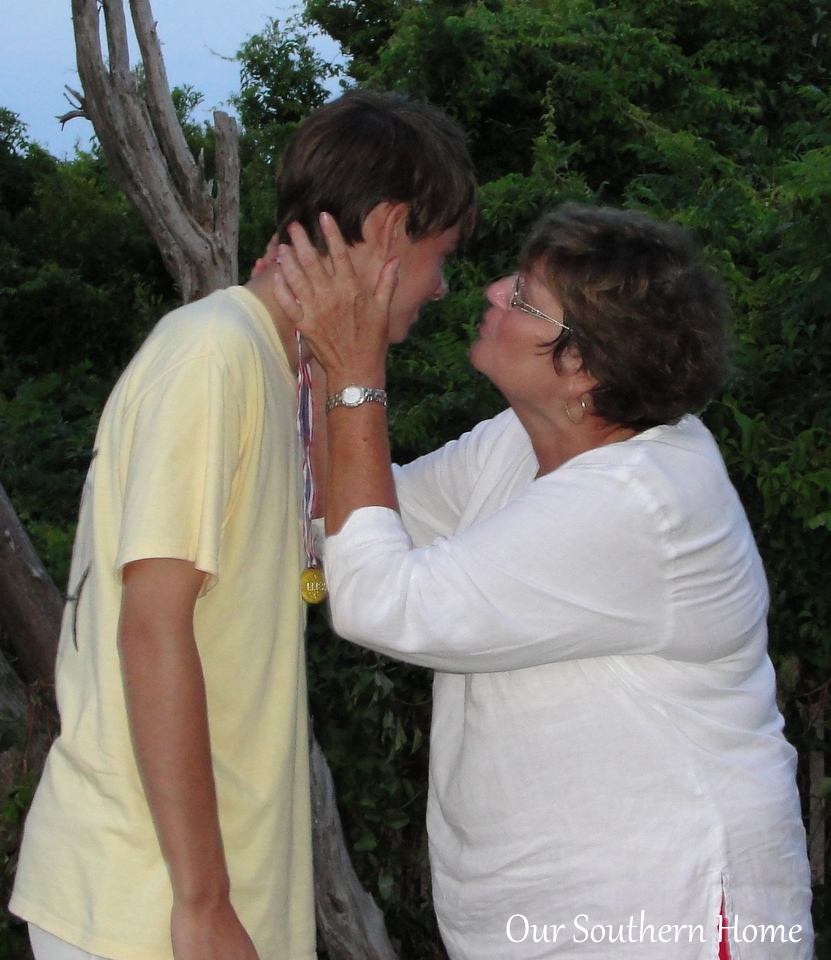 Woods usually being presented the medal for winning the croquet tournament!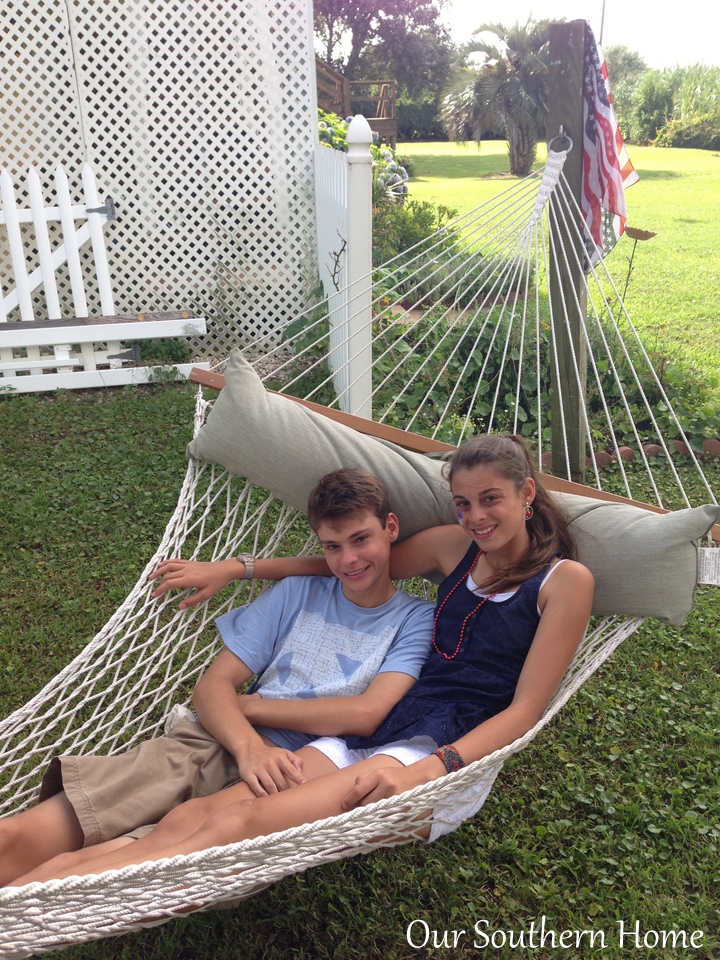 Hammock time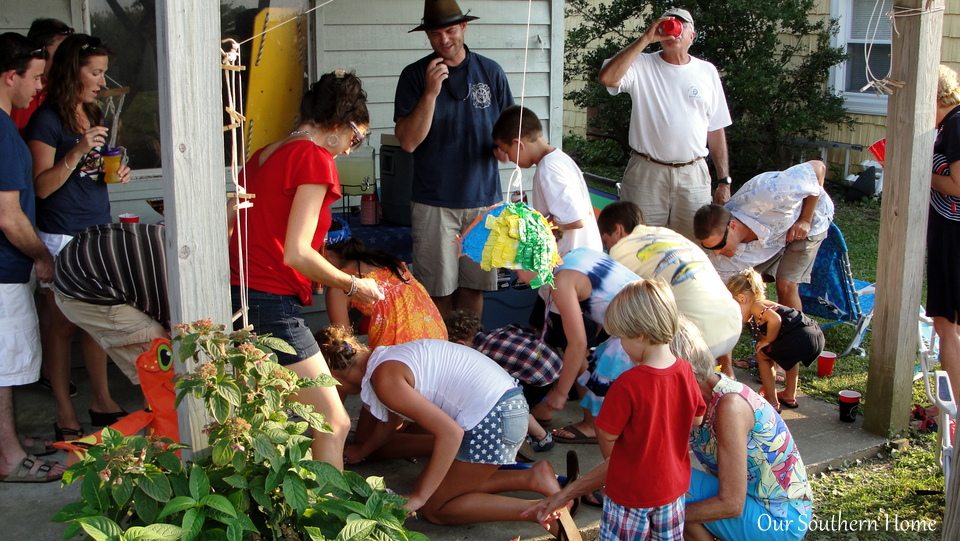 Even crazy, wild pinata time!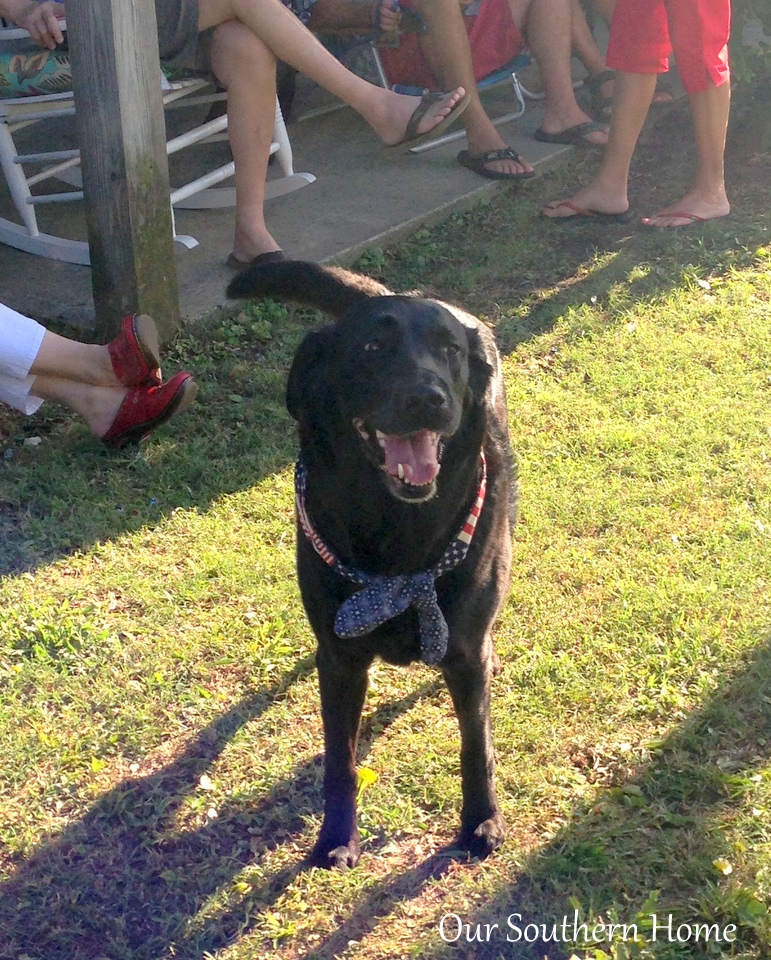 Lizzie and the other dogs even hang out!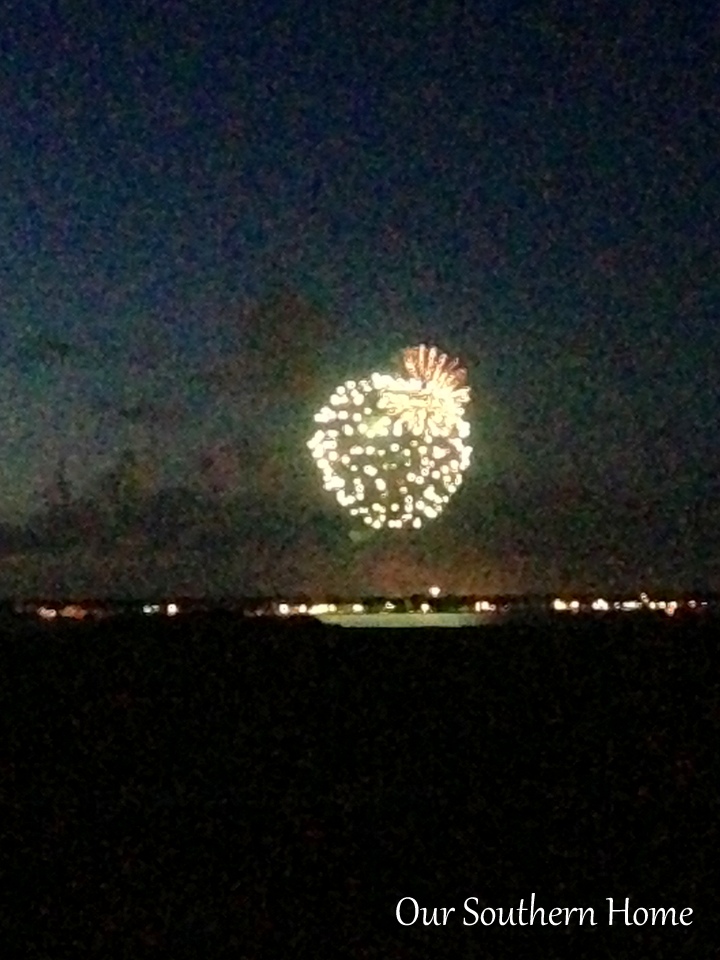 The night ends with fireworks watching on the back upper deck. Southport, NC does a huge show. We are able to sit at home and have a front and center view!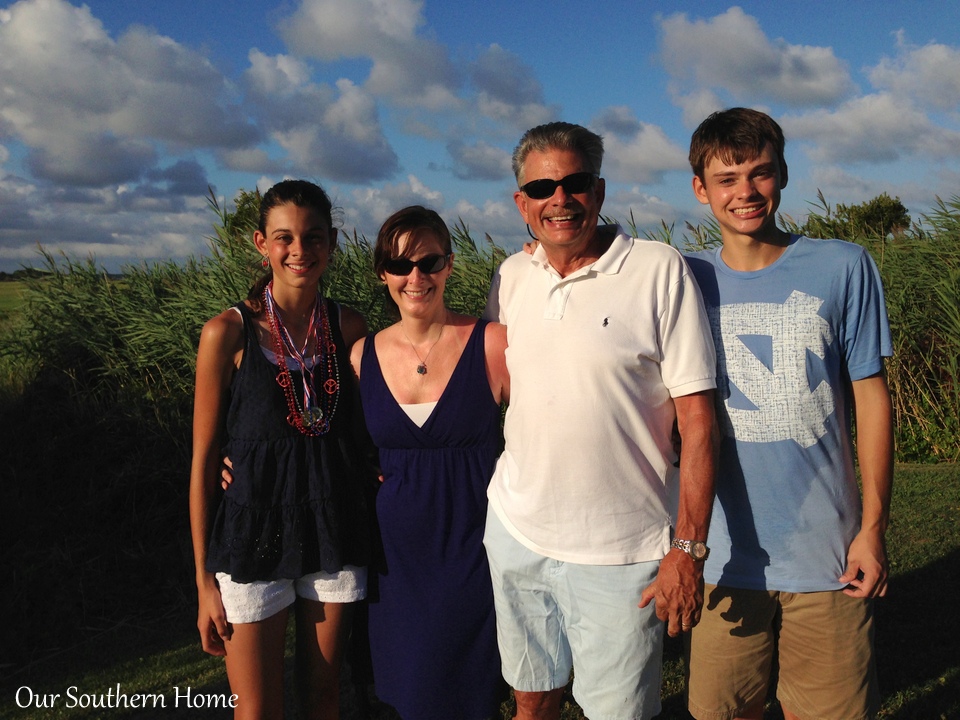 Most importantly, it's about spending a wonderful afternoon and evening with family and friends!
Hopefully, you haven't been too bored with the family/friend pics.
I hope you are inspired to plan your own 4th celebration. Maybe add the adult slushie recipe and a few of the activities mentioned to your already planned gathering!
I'll be sharing another 4th favorite very soon…..Chocolate Oreo Ice cream!
Be sure to check out all the other fabulous inspiration below!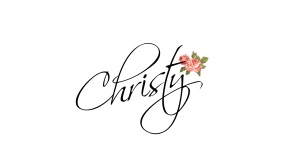 Buffer