Thrift Store Coffee Table Makeover
Welcome to another fabulous month of inspiration from the Decor Enthusiast Style team!
You know we adore thrift stores so this month it's all about decorating with……..
Thrift Store Finds!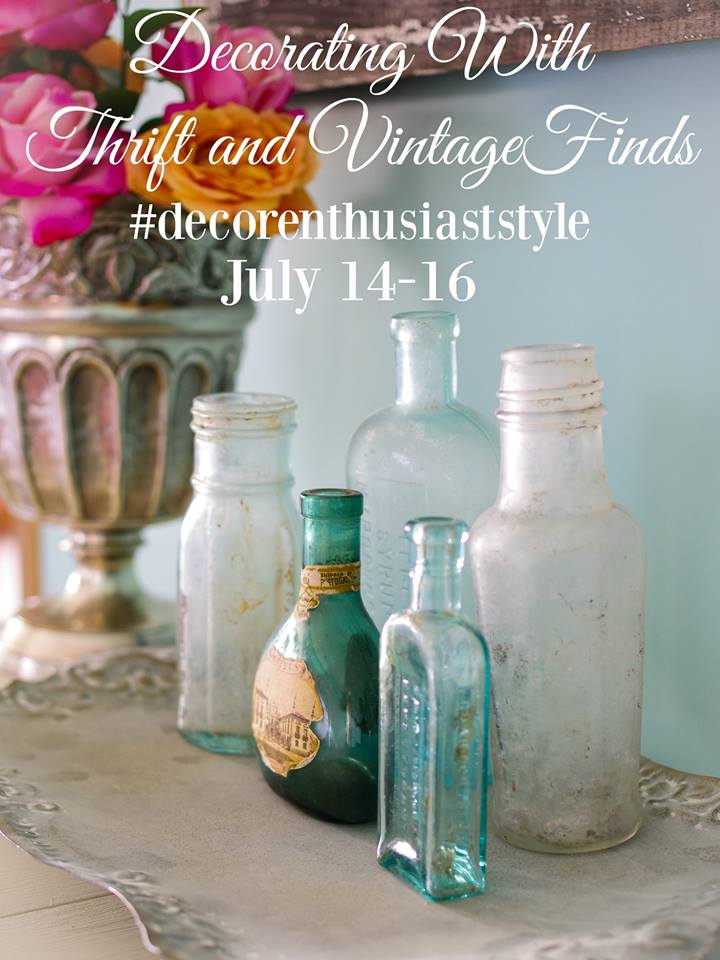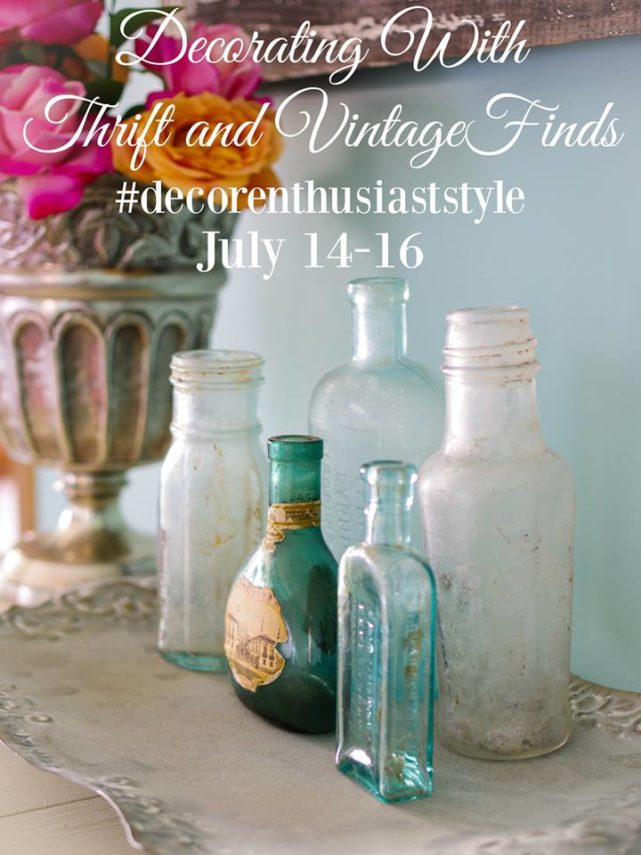 Many of you may know, but I just staged our most recent flip house with lots of thrift store goodies.
I am sharing one of those with you today…..
Thrift Store Coffee Table Makeover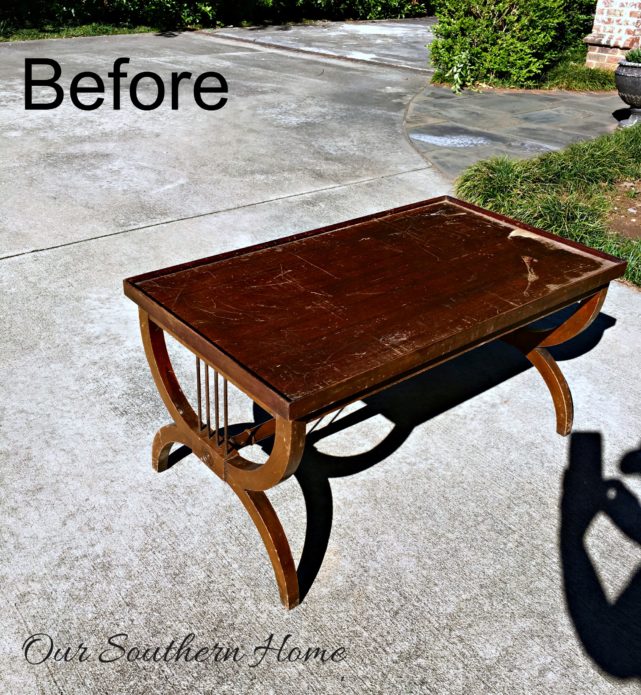 I paid less than $10 for it. I'm sure it originally had glass on the top. The veneer was peeling off and looked really bad. It would have been time-consuming to get all of it up. I didn't have time for that! You see…..I was staging the very next day, and I was down to the wire.
I worked like a mad woman for 3 weeks.
This was such an easy project. Thanks goodness because when I got to the top, I was working in the garage at 11pm that night!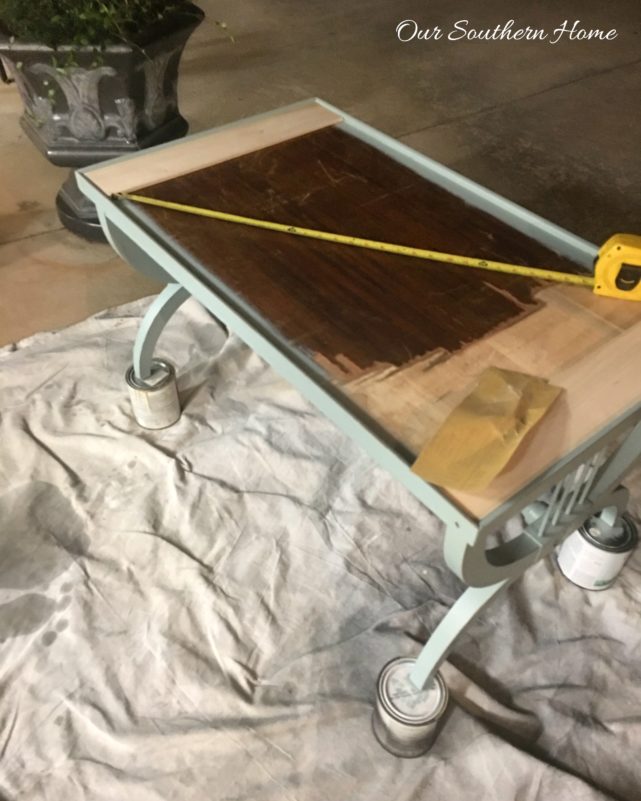 Sorry for the late night, fuzzy cell photo. I cut thin strips of pine project boards from Lowes to create a plank effect.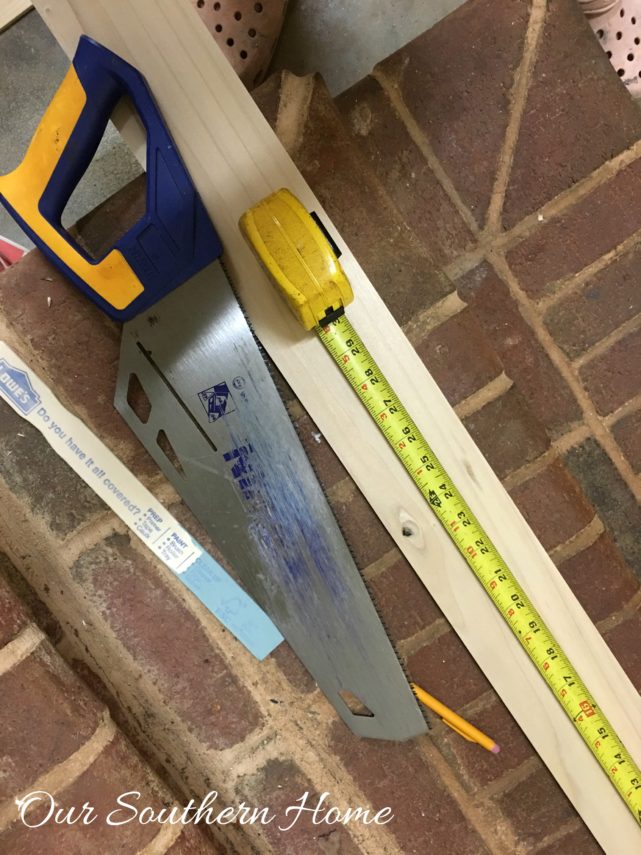 They were simple to cut with a hand saw.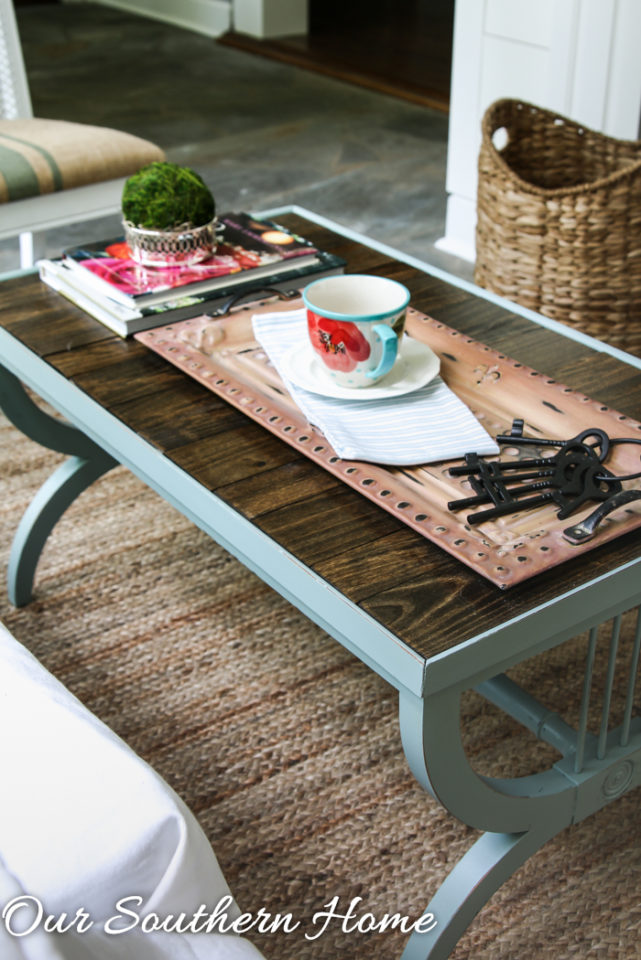 Let's rewind a bit and go through the process!
clean the table
lightly sand any really rough areas (not much of this)
paint the base (I sprayed mine)
distress the base
seal the base
cut the project boards for planks
sand the project boards
apply a pre-stain treatment to planks
stain with Polyshades which has a built-in sealer
adhere the planks to the top with Liquid Nails or wood glue
I'll share the materials list below with **affiliate** links for your convenience. DISCLOSURE POLICY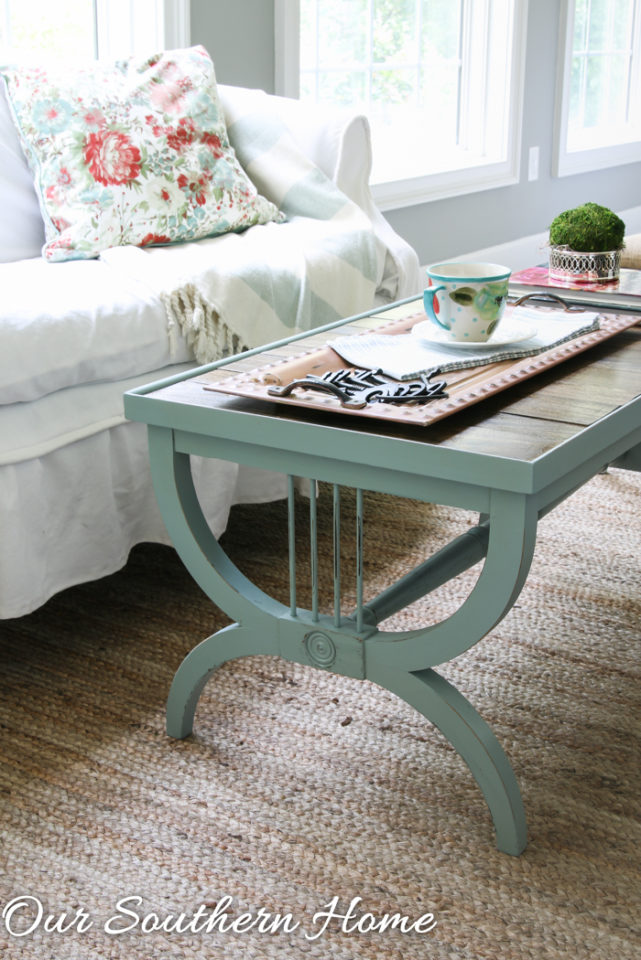 The slip covered settee was also a thrift store find and my first attempt at a slip cover!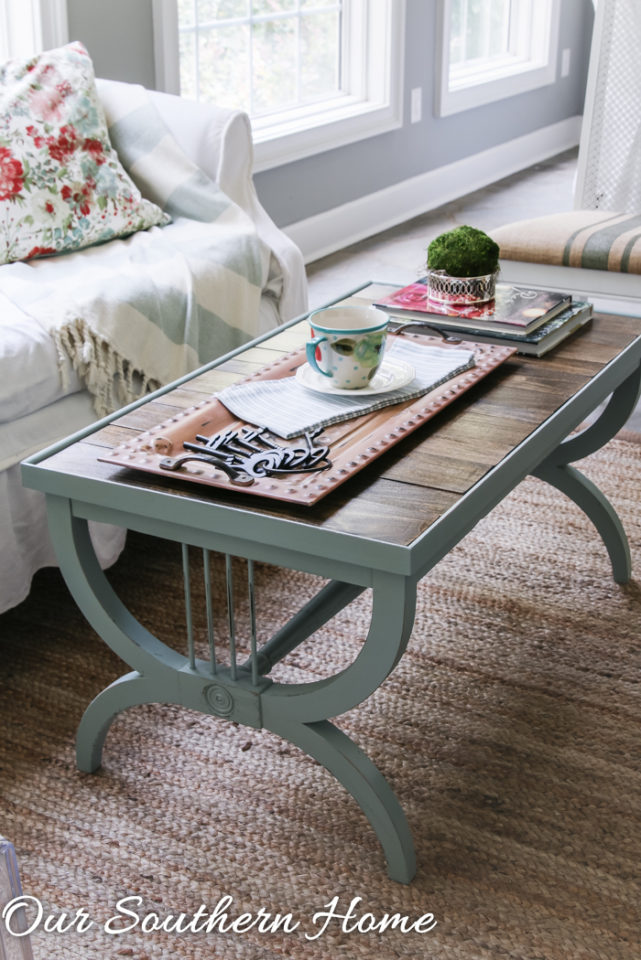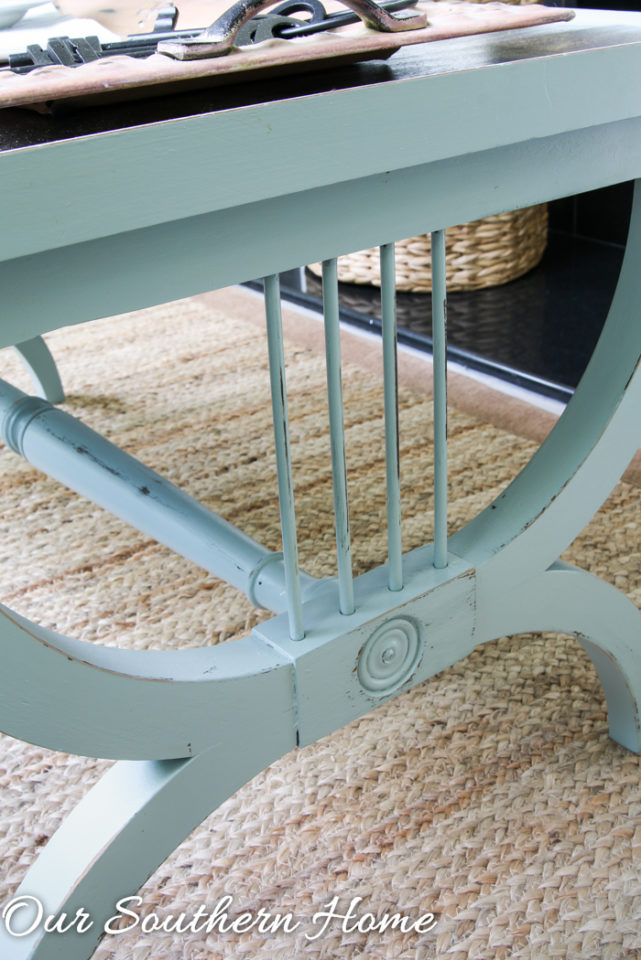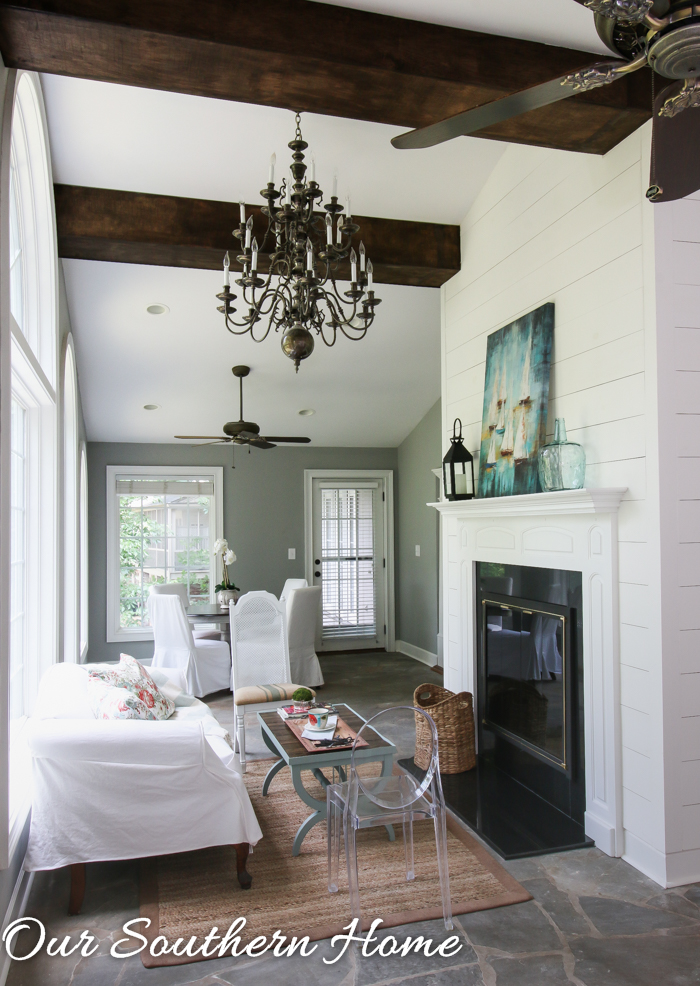 Materials List with affiliate links for your convenience!
General Finishes Milk Paint
in Persian Blue
General Finishes
sealer
Homeright FinishMax
sprayer
Liquid Nails
sandpaper
Polyshades in Tudor
Minwax Pre-stain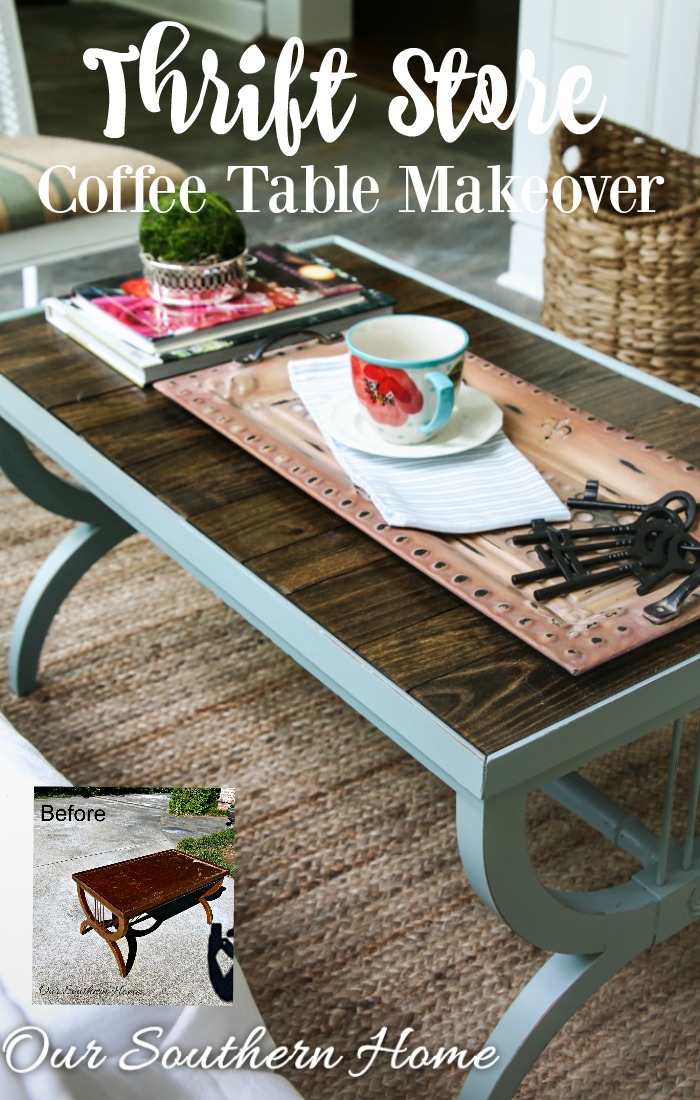 Please PIN the above image and share with your friends!
Now let's see how the rest of the team decorates with thrift store finds!
Don't forget to join the challenge on Instagram this month #DecorEnthusiastStyle
Join us on Instagram (click on each name):
Refresh Restyle – Duke Manor Farm
Artsy Chicks Rule – Restoration Redoux
Our Southern Home – Confessions of a Serial Do-It-Yourselfer
Are you following the Decor Enthusiast Facebook Group? We have so much fun over there. It's a place to share your decorating & DIY adventures as well as ask advice! We'd love to have you! Just remember….it's a nice group…no negativity allowed. You can find it HERE. Share your thrift store decor ideas with us in the group!

Buffer