It's that time of the month that gets me going through my stash or hitting my favorite thrift stores!
Yep, It's Thrift Store Decor Makeover Day!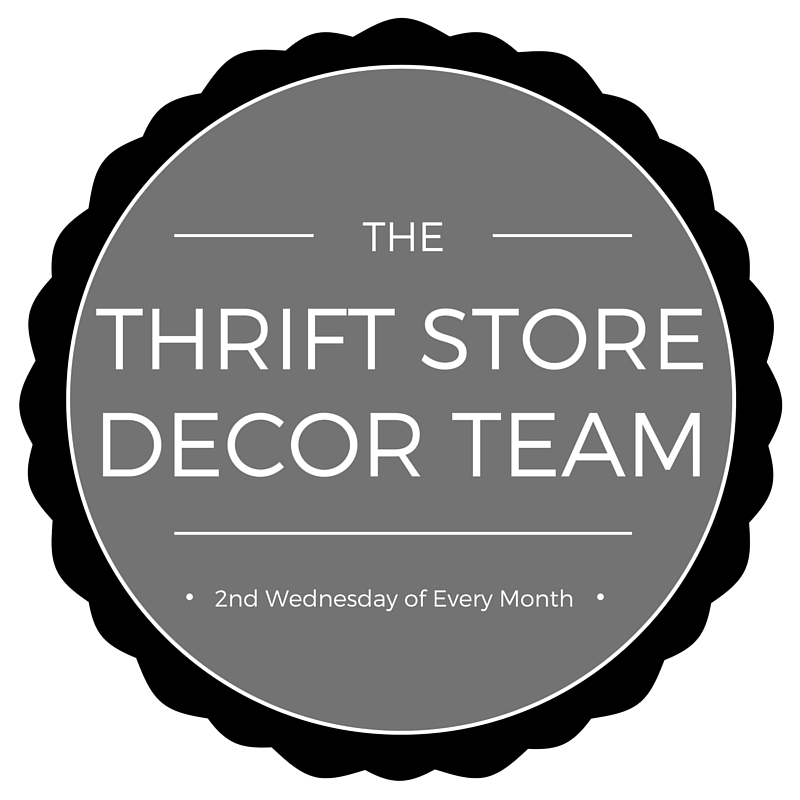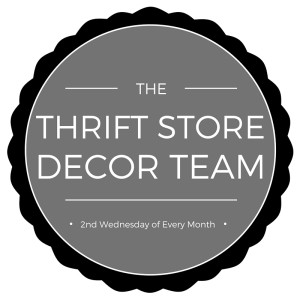 Each month the team comes together with the hopes of inspiring you to makeover something you found at the thrift store or maybe something your already own!
Iron Look Lamp Makeover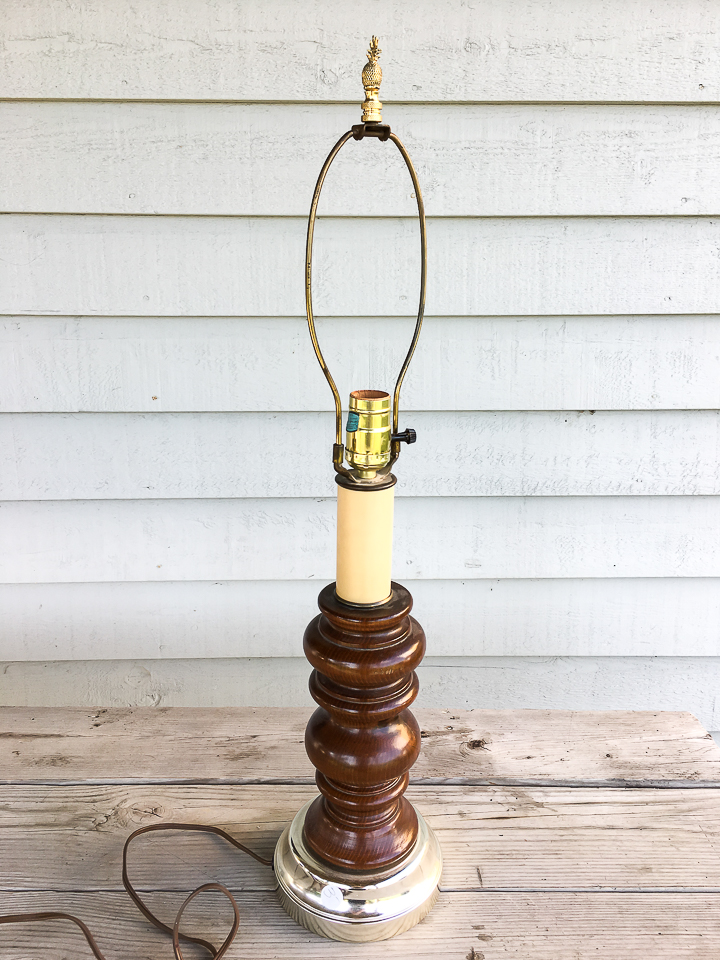 I started this lamp when we were at our beach cottage, but just finished it this week! Yeah, I know….a little slow on the finish! Here is the before. Not bad at all, just a little dated.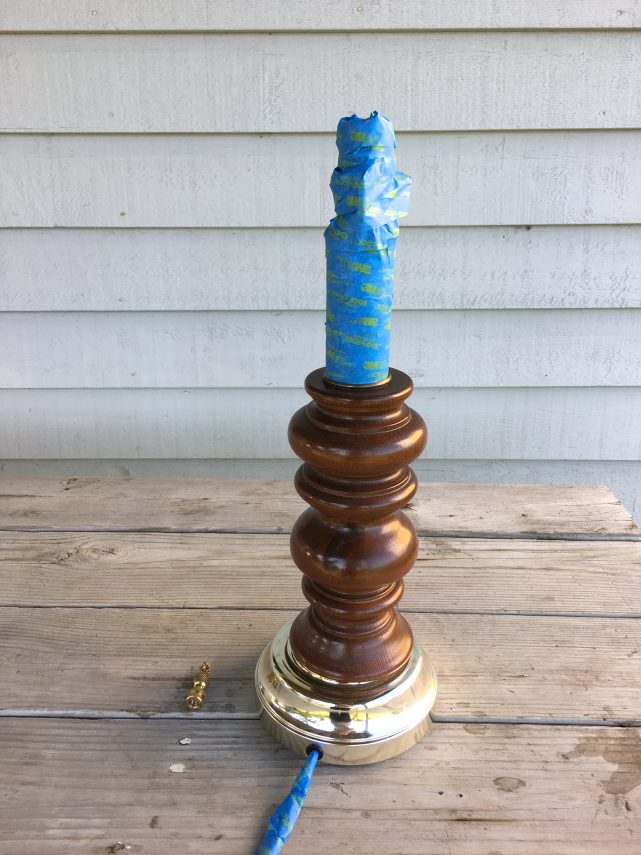 The first thing that I did was clean it and tape off the areas that I didn't want painted.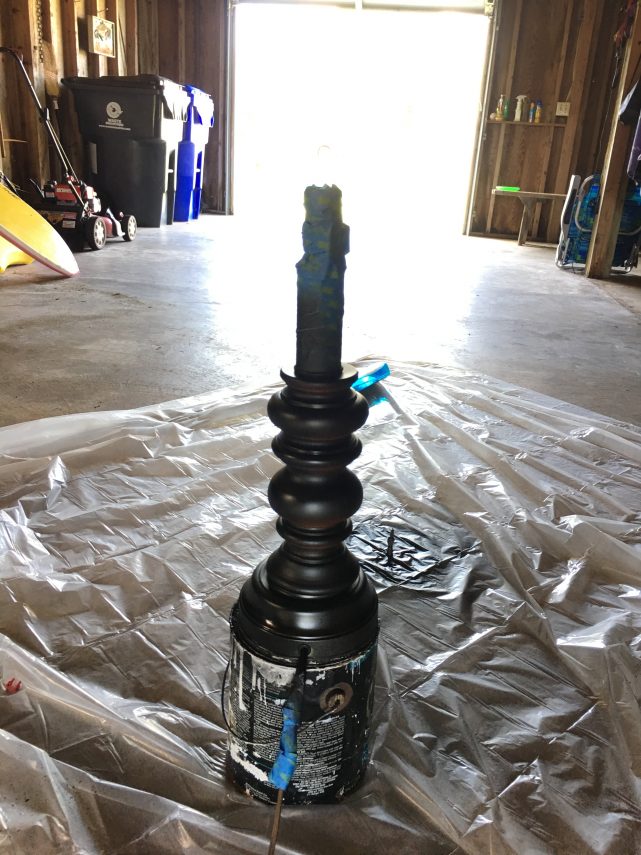 This photo is a little dark, but you get the idea. I always raise my pieces off the ground to get a cleaner spray.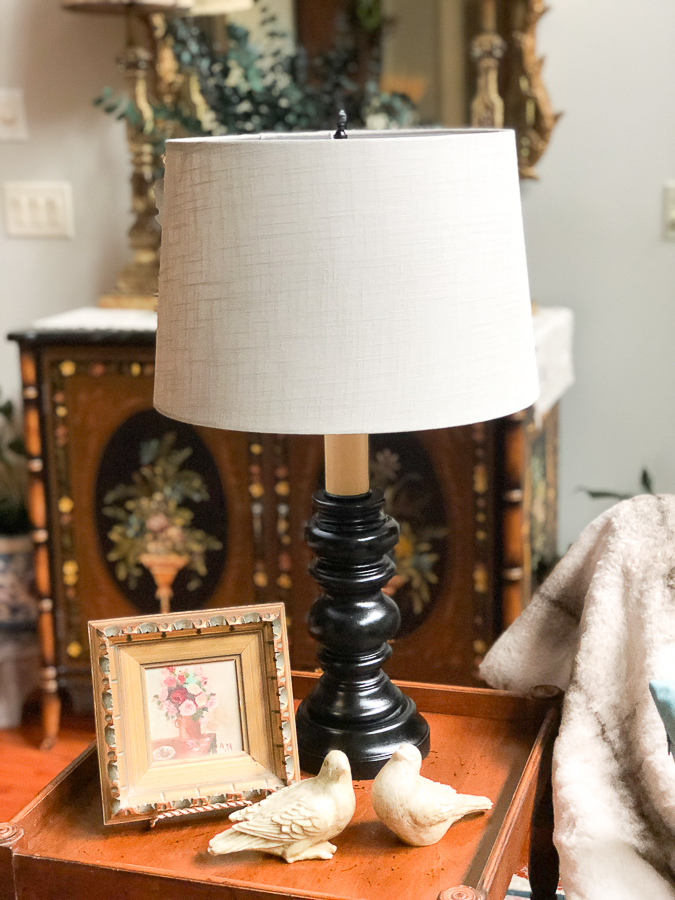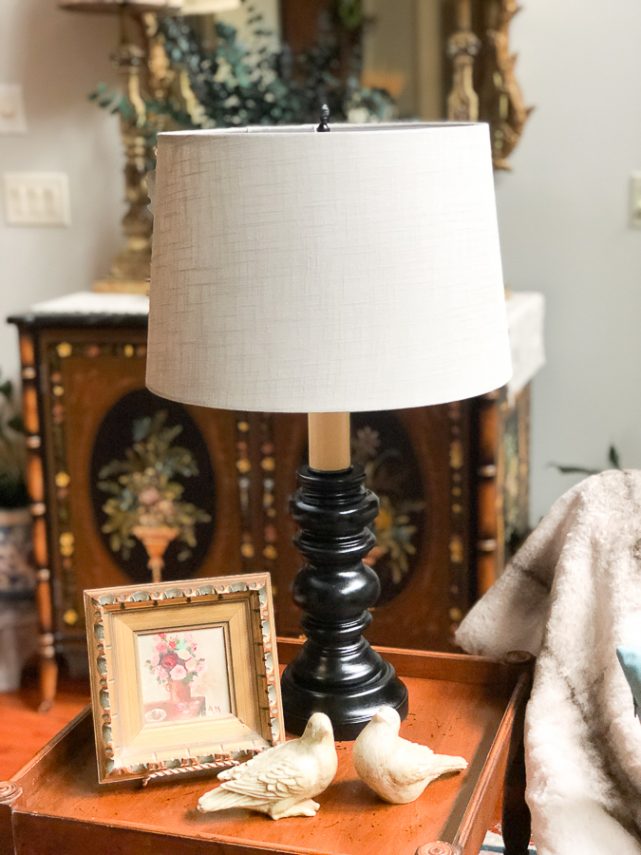 I added a new shade from Lowes in a light grey linen. I did spray a clear satin sealer on top of the base for a little extra protection.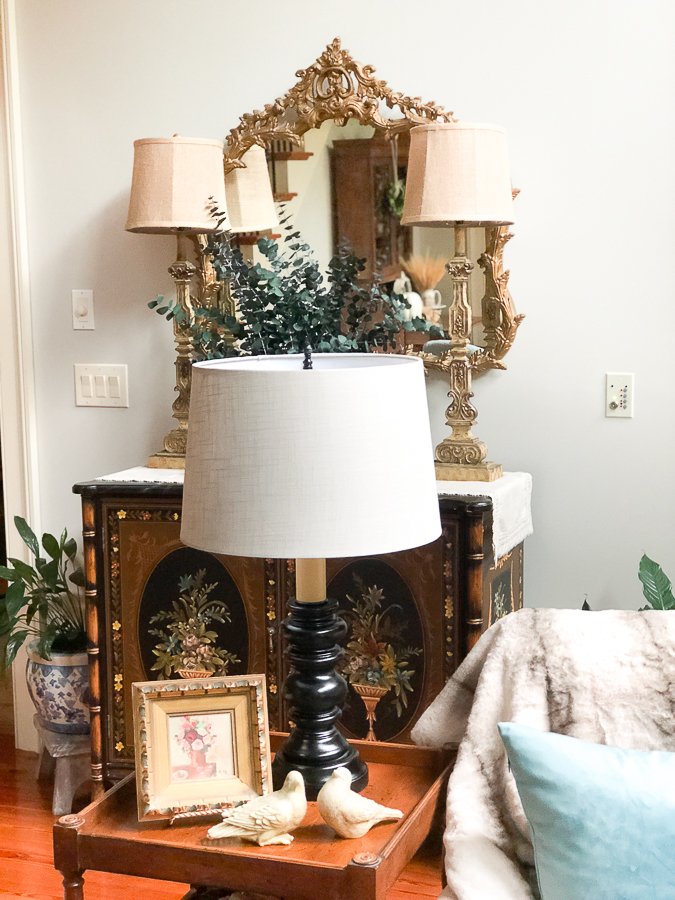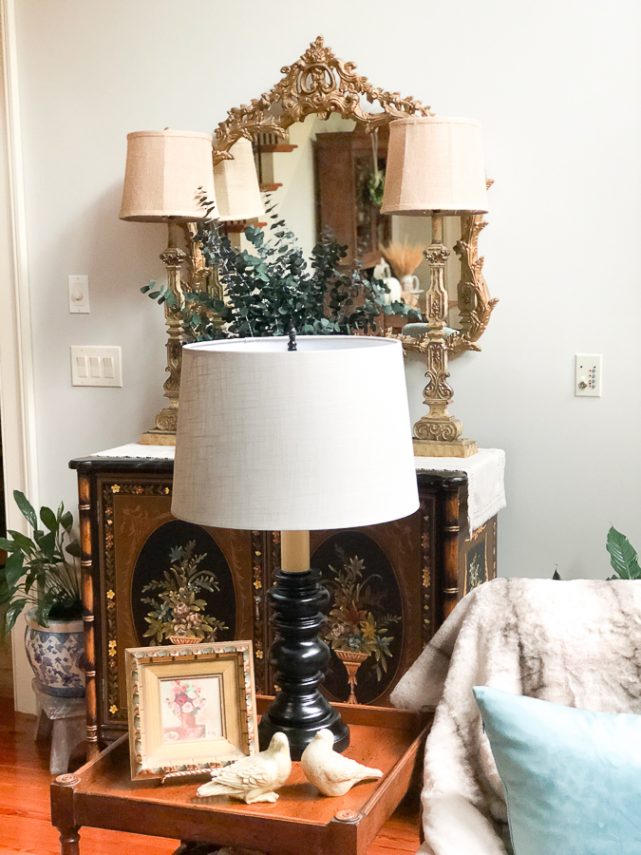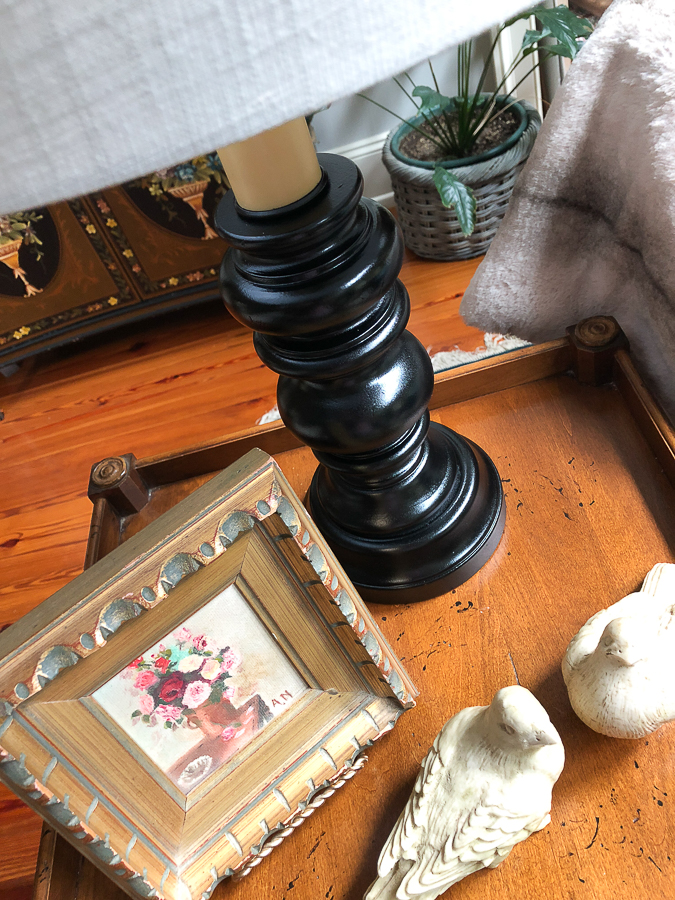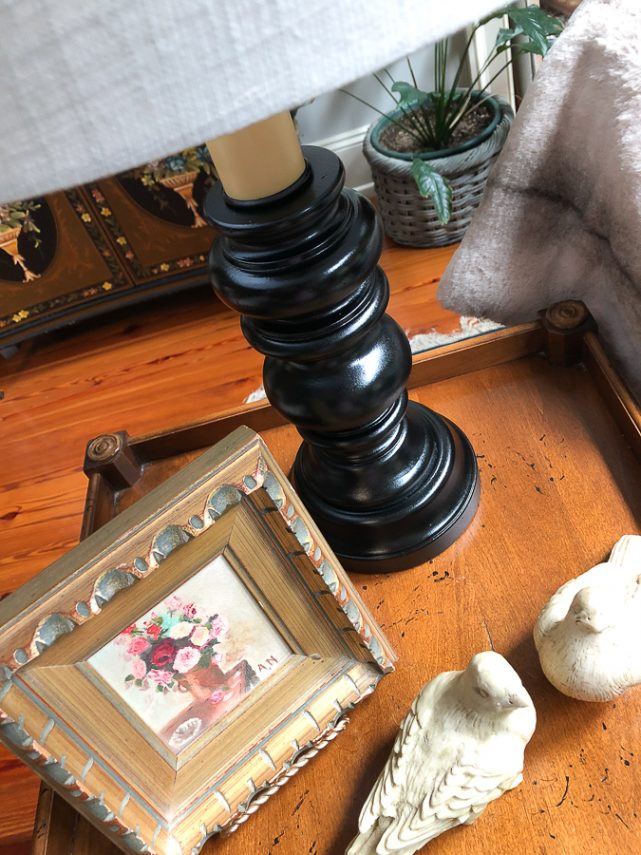 This will be a great lamp in my son's college apartment! I wanted to go with a classic, masculine look.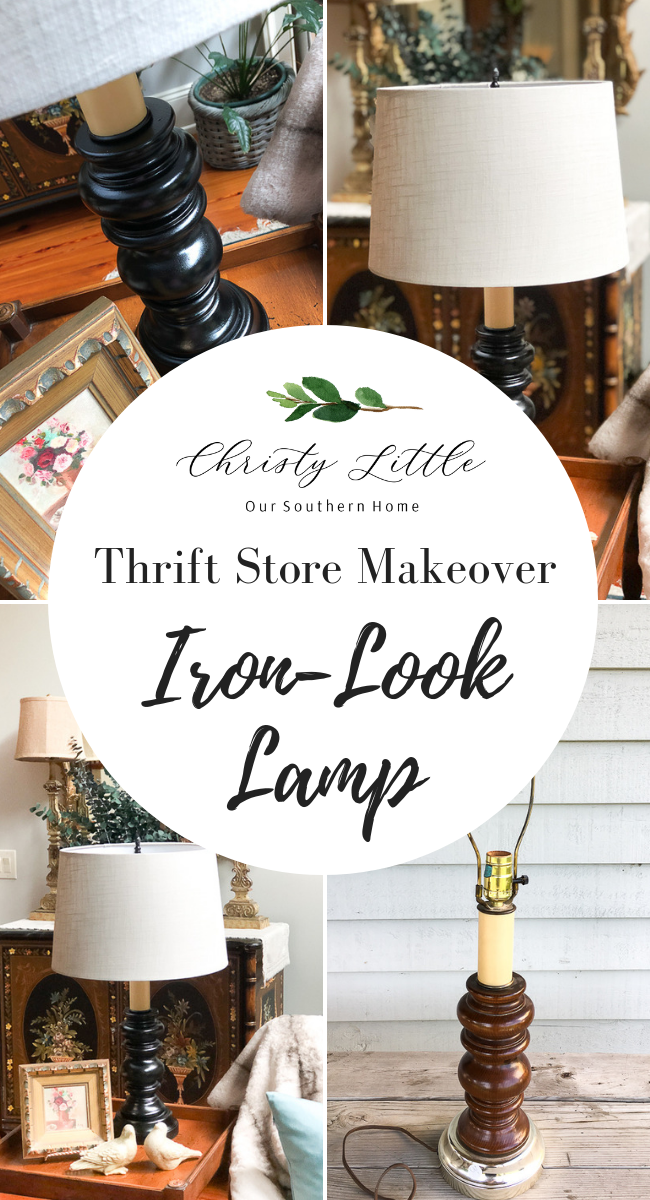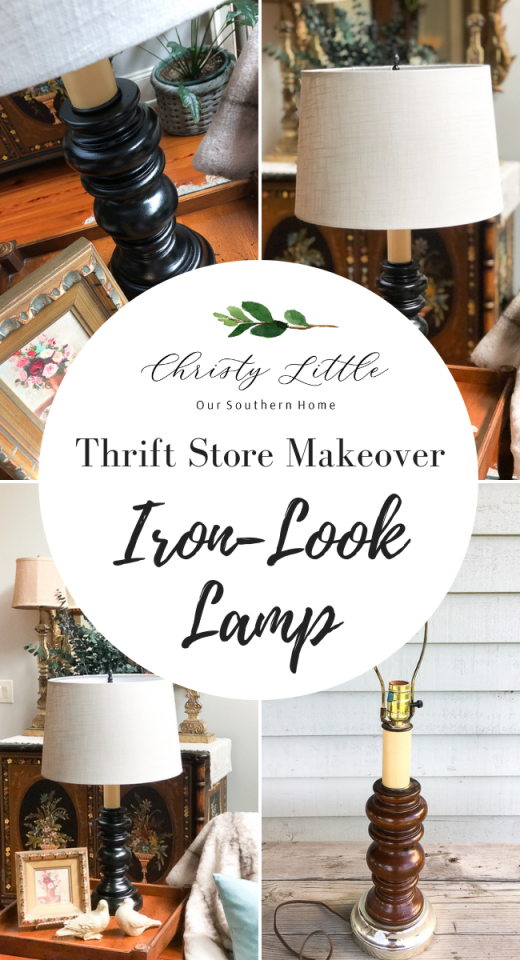 Now check out the other fabulous projects from the team!
Here are the BEFORE photos!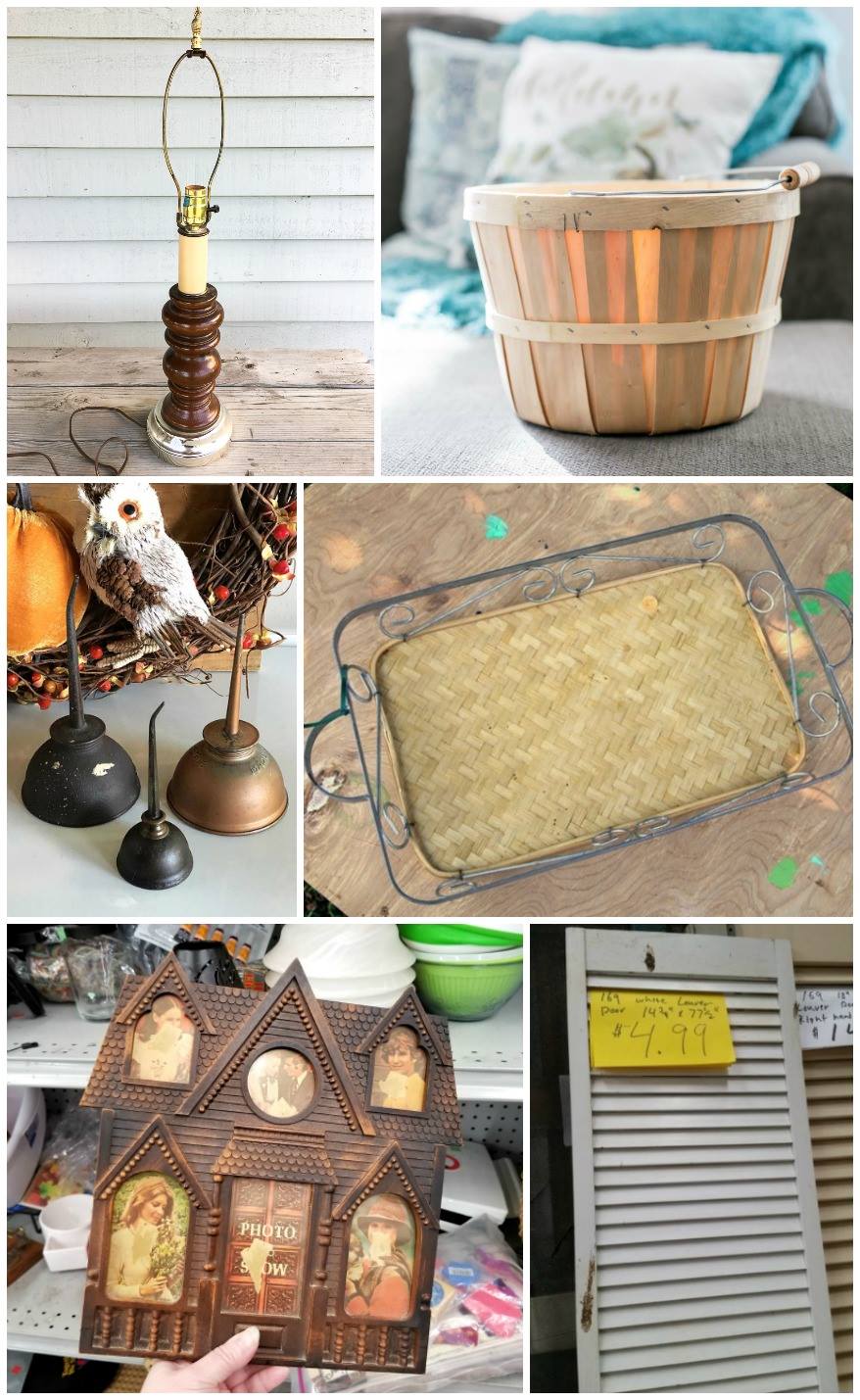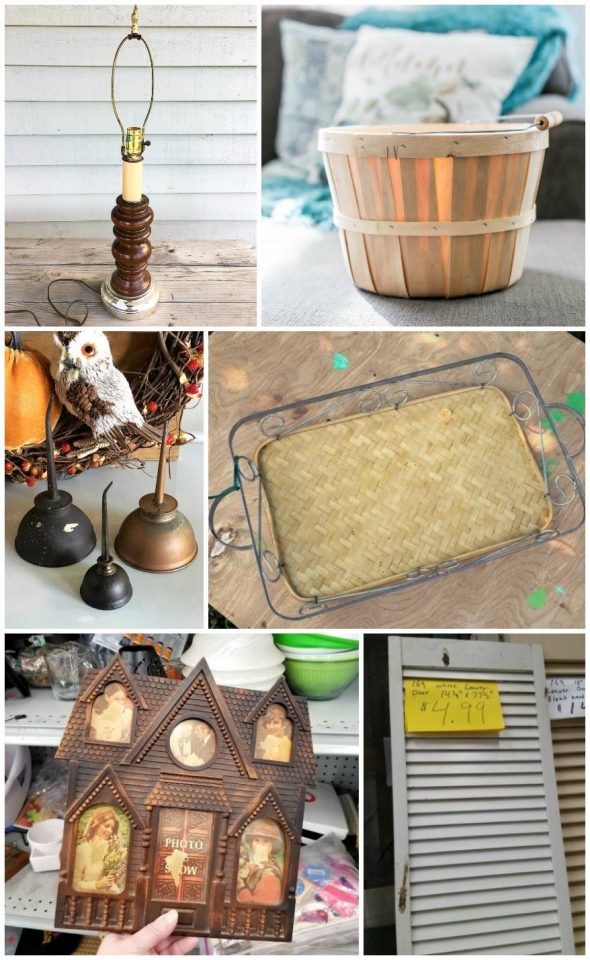 Buffer