Beginner Upholstery Projects
I love a good DIY challenge and upholstery can be one of them! Not today!!! I asked several of my blogging friends to share their favorite simple upholstery projects that even the beginner can tackle. Some range from the very beginner to the advanced beginner. Just take you time! Remember measure twice, cut once!
I have them all here for you in one convenient location. Just click the link and it will take you to the instructions.
I have 2 thrift store chairs and an ottoman that I have big plans for the upstairs sitting area found HERE. They will receive either an upholstery or slipcover makeover. They are projects I hope to accomplish this summer. Hopefully the next few projects here will inspire you to perhaps challenge yourself!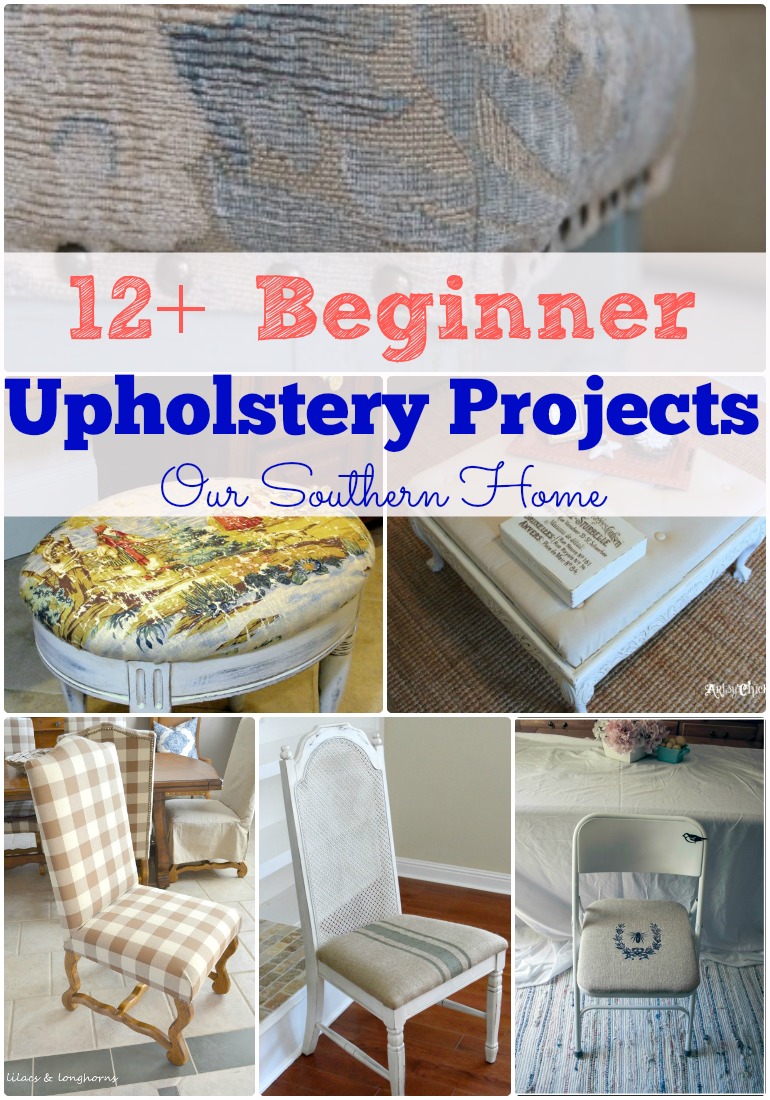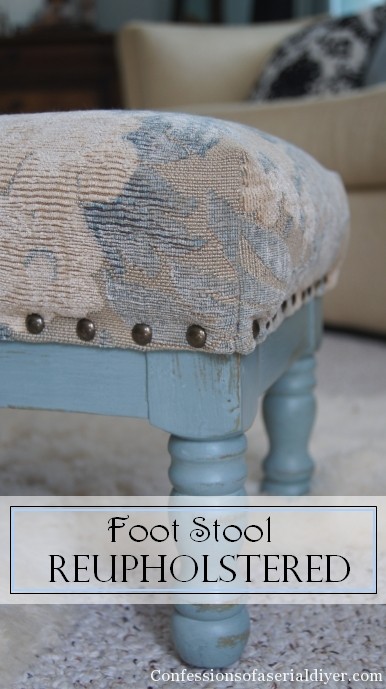 Confessions of a Serial DIYer has an excellent beginner upholstery project. I love the nail head trim. The tutorial can be found HERE.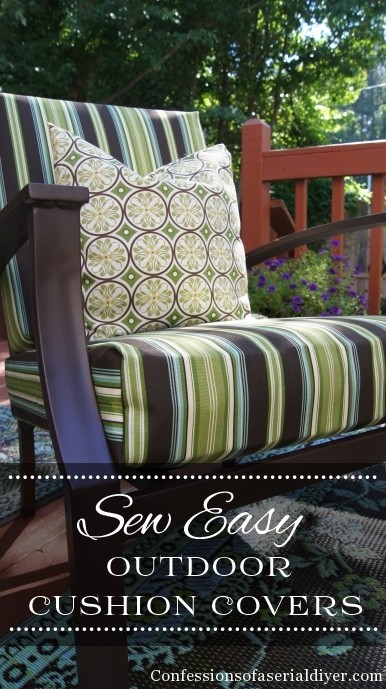 I can't wait to try my hand at recovering my outdoor cushions. After 15 years in the hunter green, they are due for a change! Visit Confessions of a Serial DIYer for Part 1 and Part 2.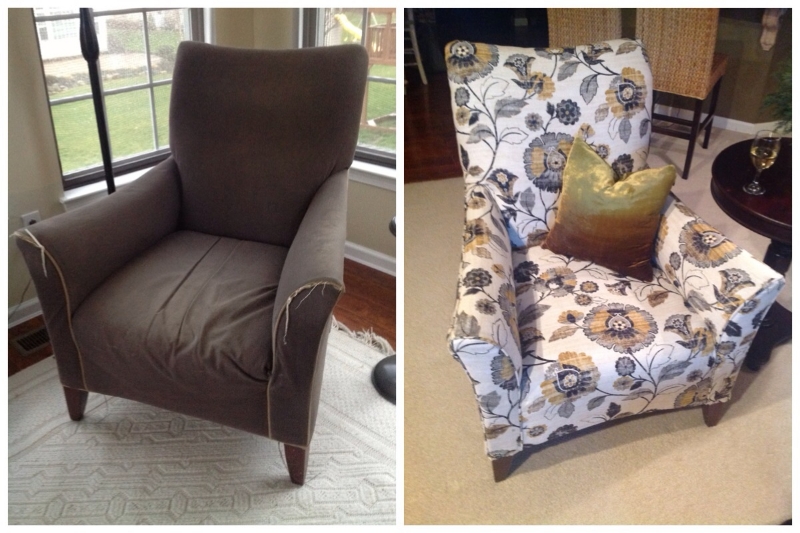 Snazzy Little Things has an amazing slide show that takes you through each step. Wow!! Amazing end result! You can view tips and slide show HERE.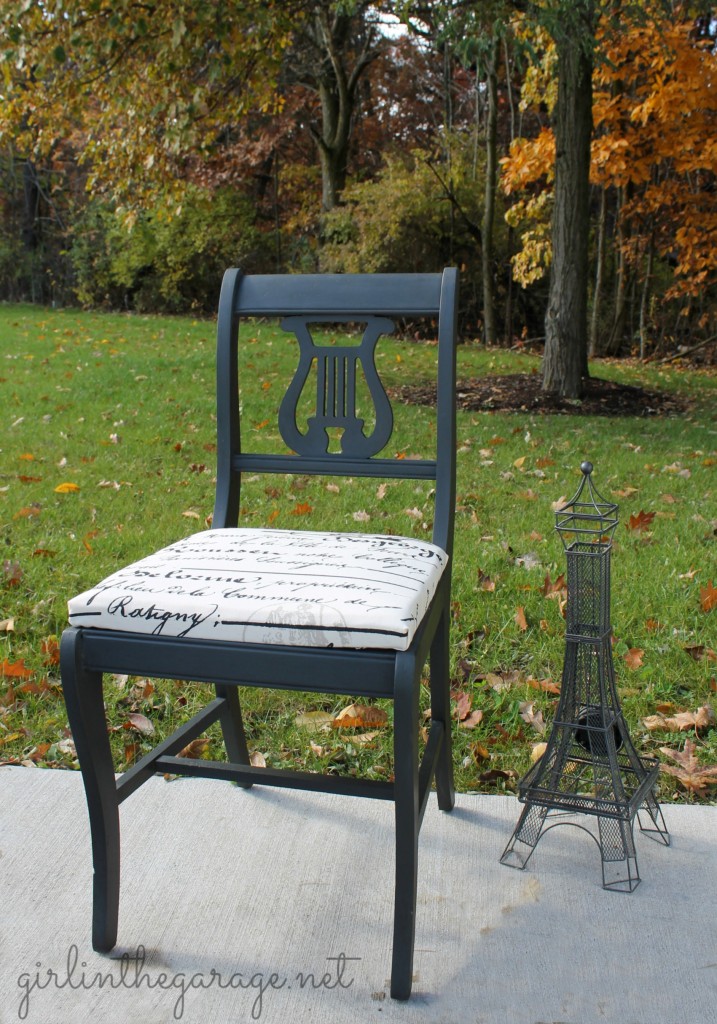 Tired and dated looking chairs can be brought back to life with a little paint and new fabric. I love this new look from Girl in the Garage. You won't believe the change from the before. Check it out HERE.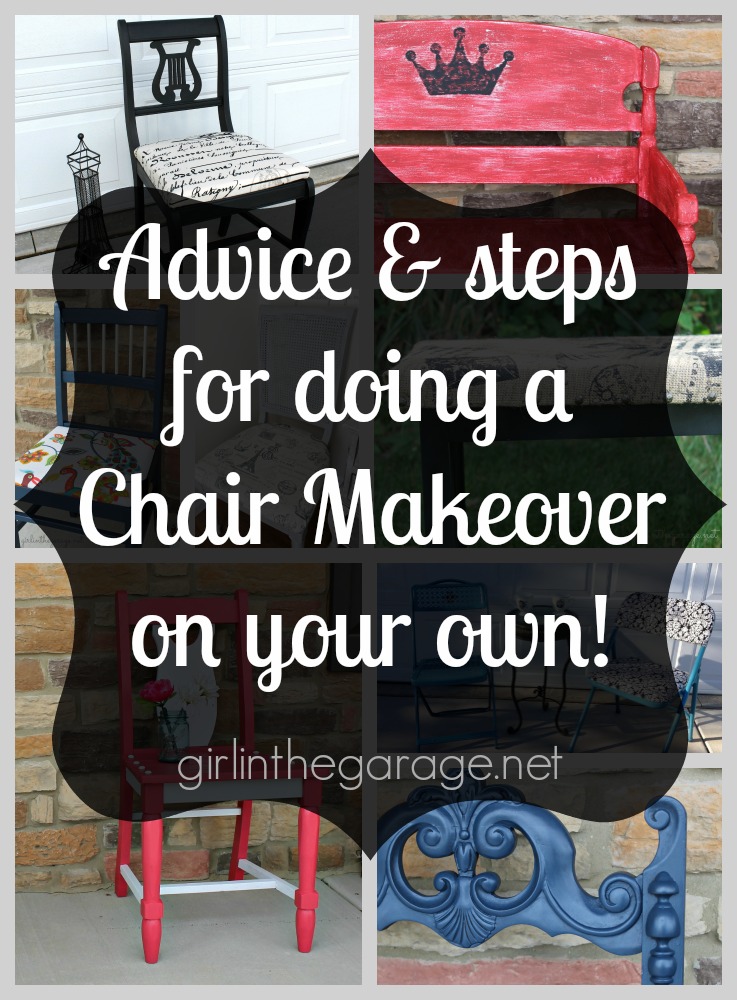 Great advice from Girl In the Garage!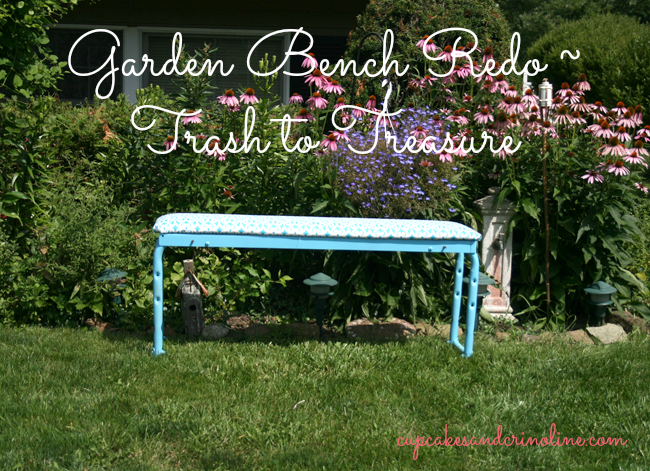 Cupcakes and Crinoline really turned this into a treasure with paint and outdoor fabrics!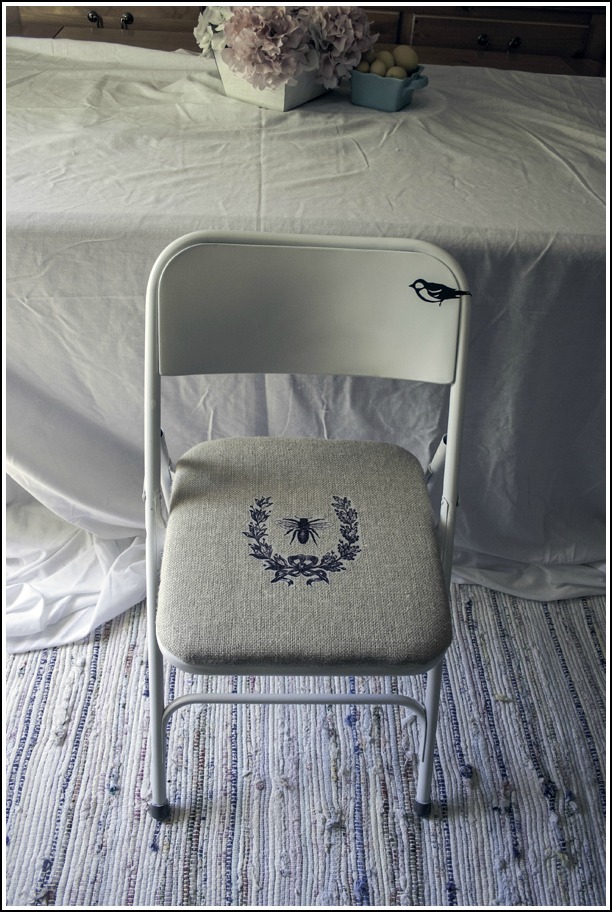 Do you have some old folding chairs? Look how you can update those!!! I love this look from Cupcakes and Crinoline!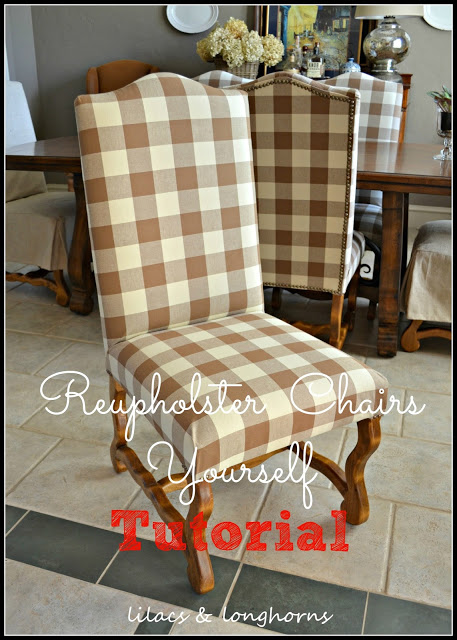 I am so inspired by this tutorial from Julie over at Lilacs and Longhorns!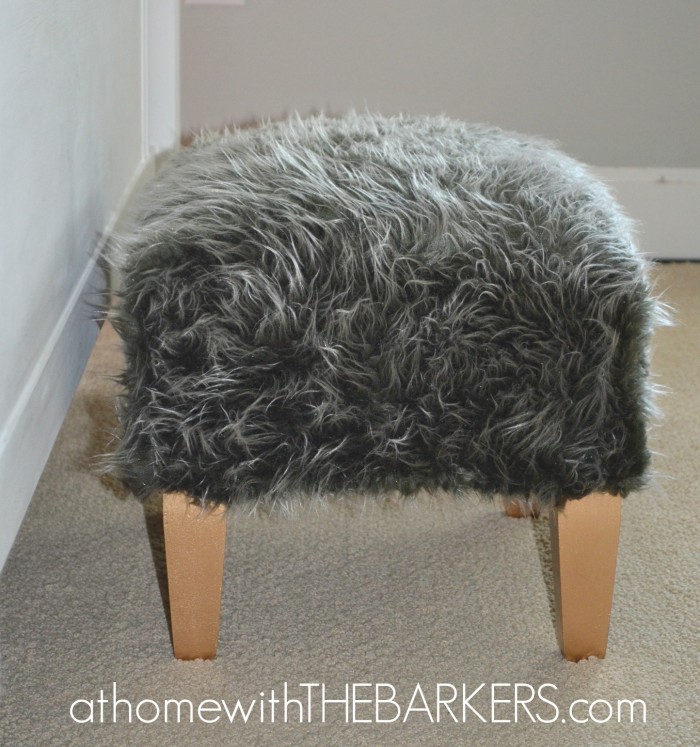 How about this funky, fur stool perfect for a teen's room from At Home with The Barkers?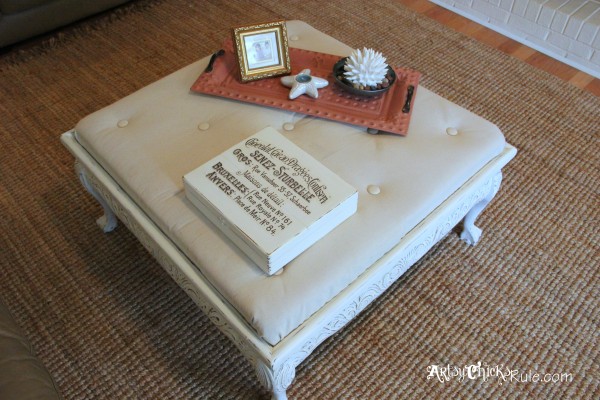 How about completely repurposing a coffee table into a tufted ottoman! Artsy Chicks Rule has the instructions HERE. I LOVE this!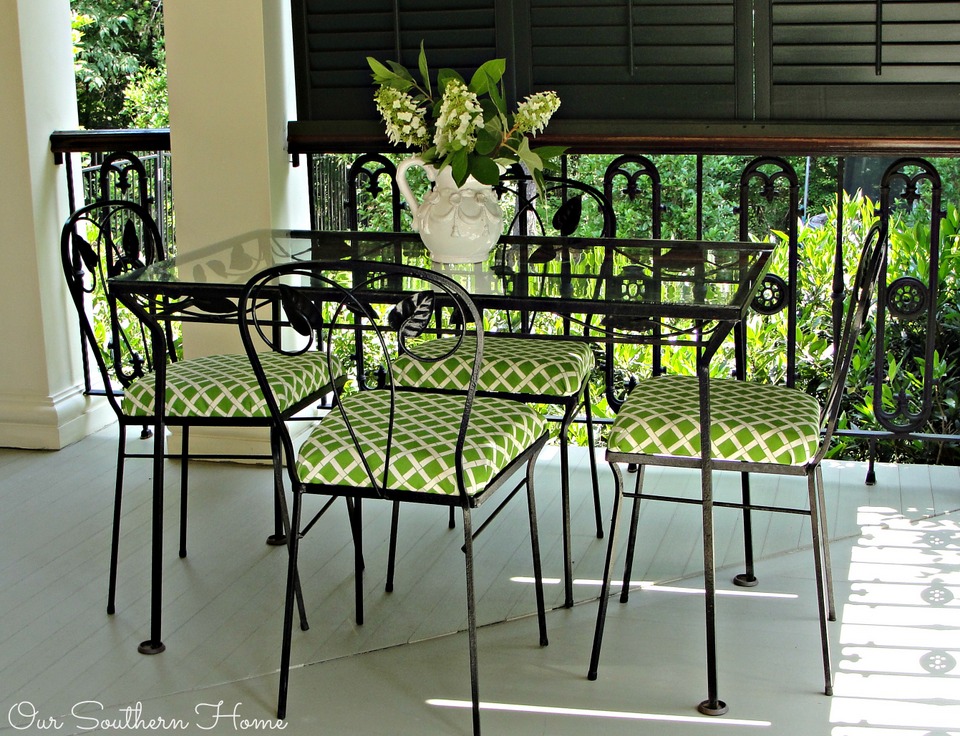 I just recovered these long forgotten chairs for my front porch with outdoor fabric. Outdoor fabric is also perfect for indoor high traffic areas like kitchen chairs! You can find this post HERE. It also includes making outdoor pillows.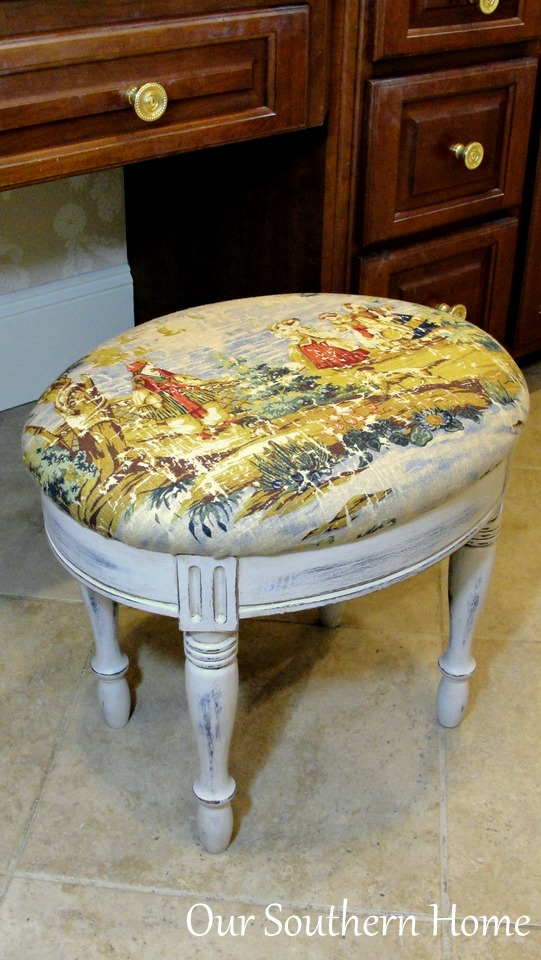 Not only did this stool get new upholstery, but a new paint finish as well. I love a patterned fabric like this for a high use area. This is for my makeup counter. You can find it HERE.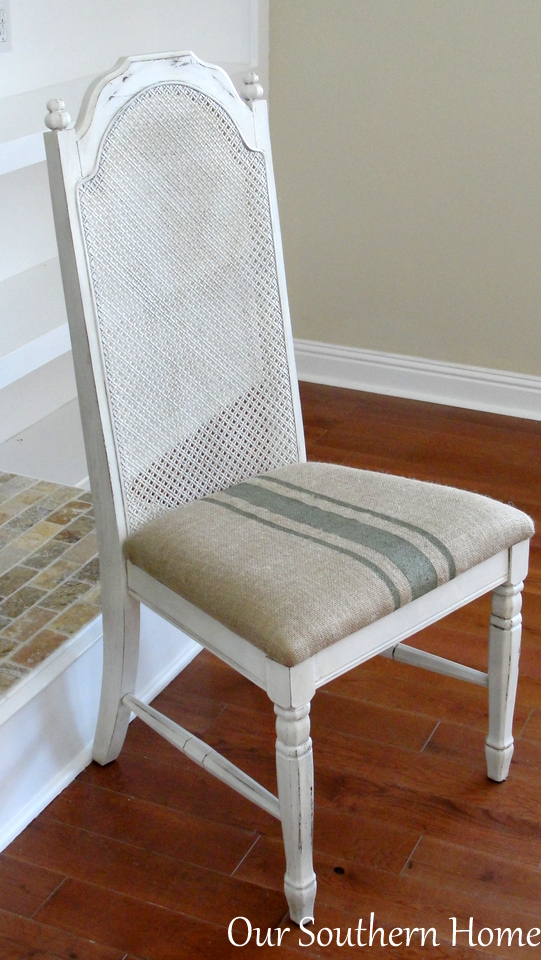 I made over this $5 thrift store chair with a decorative paint finish and burlap fabric that I painted for a custom look! You can find it HERE.
I hope you are inspired by these talented ladies! I know I am! Do you see something that you are wanting to reupholster? I'd love to hear all about it!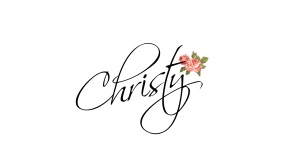 Buffer