**This is a sponsored post by Our Southern Home for Ryobi Outdoors. I was provided product. All opinions are my own. My opinion….Ryobi Rocks!!**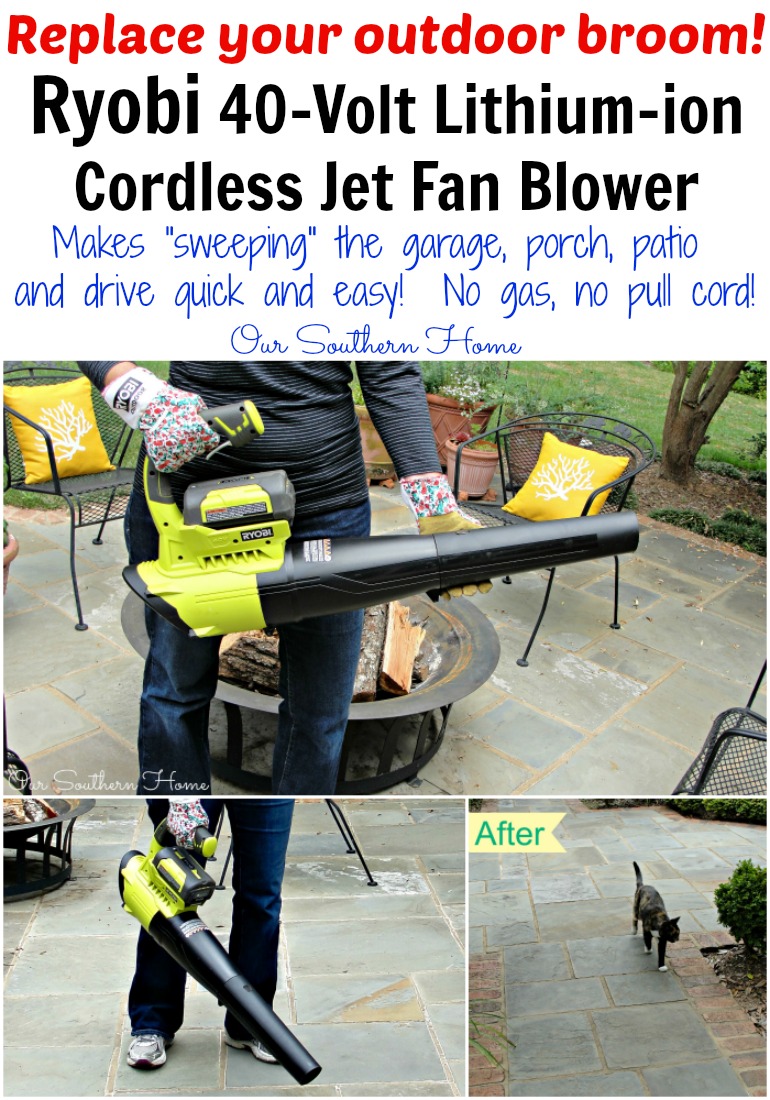 We've just returned from our beach vacation. Loads of fun…even survived Hurricane Arthur on the North Carolina Coast. After being away for a week, the patio had quite a bit of debris. From what I hear, we had a few storms while away.
I've been using this blower for a couple of months now, and it is hands down my favorite tool! We have a front porch, walkways, screened porch and back patio. I can never start the old gas powered blower so I usually end up sweeping and sweating and sweeping and sweating!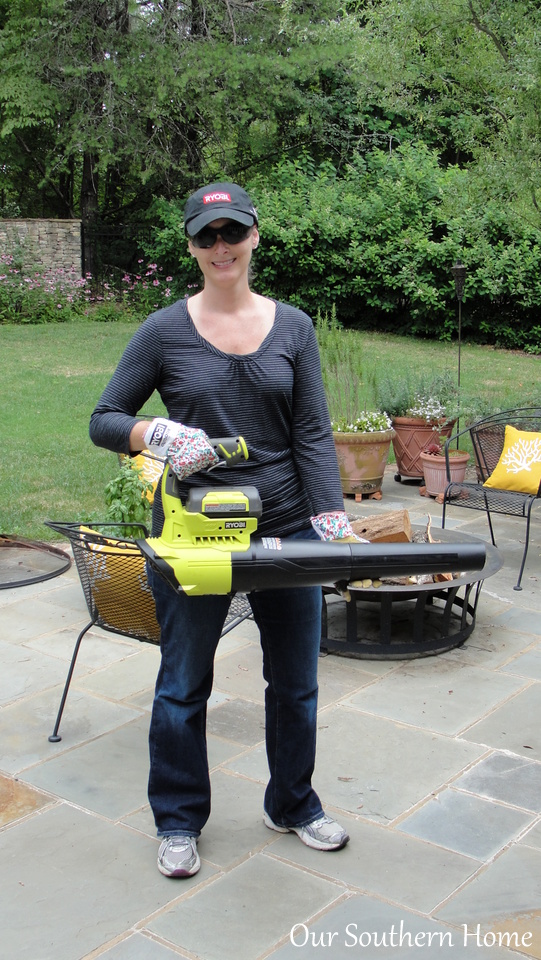 This baby has changed my life and that of my husband and 2 teens! This is never stored in the shed. We keep it handy on the porch behind a chair. It makes it so easy to pick up and clean! I actually consider it kind of fun…I know weird…right?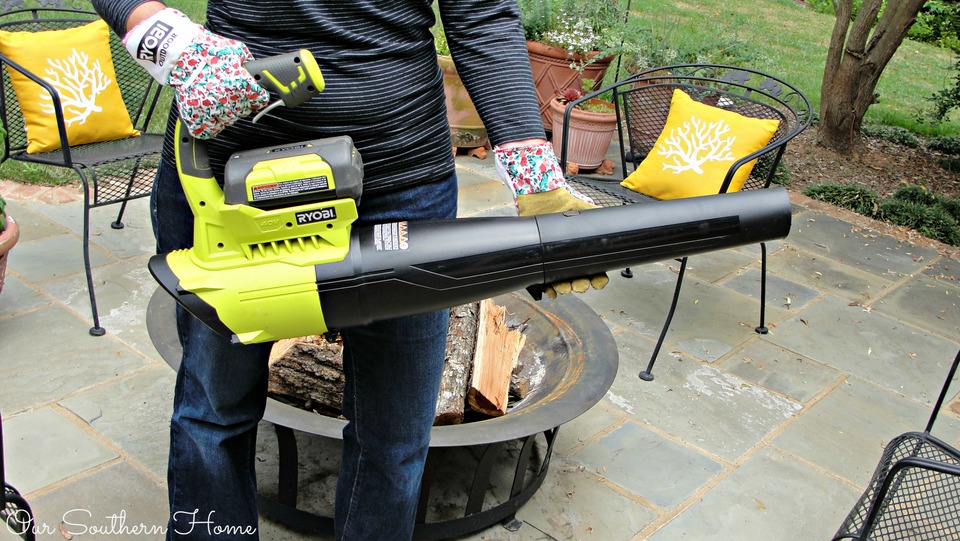 The battery pack lasts for ever. If you already have this battery with another of the Ryobi 40v Lithium-ion cordless devices, you can purchase it without the battery. This battery has a long life with gas like power.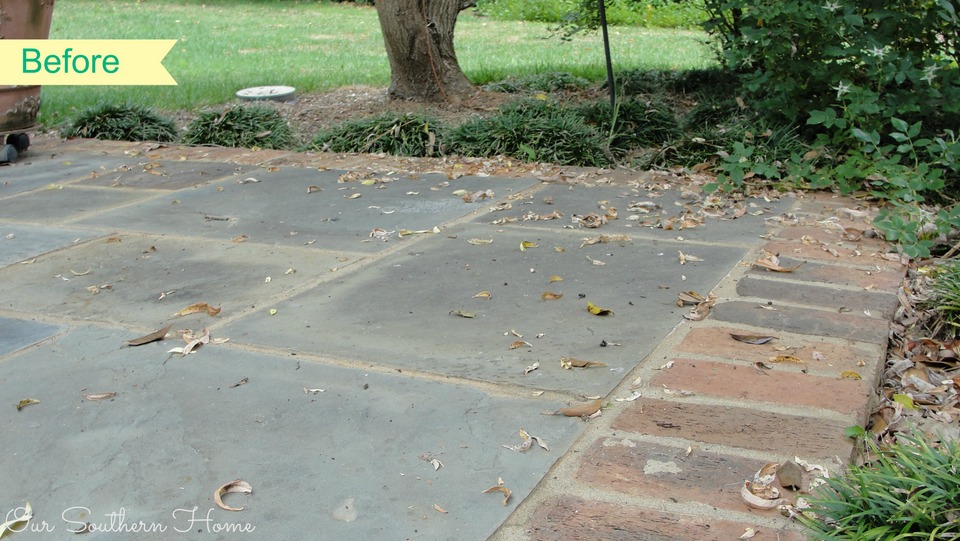 Blown debris was everywhere.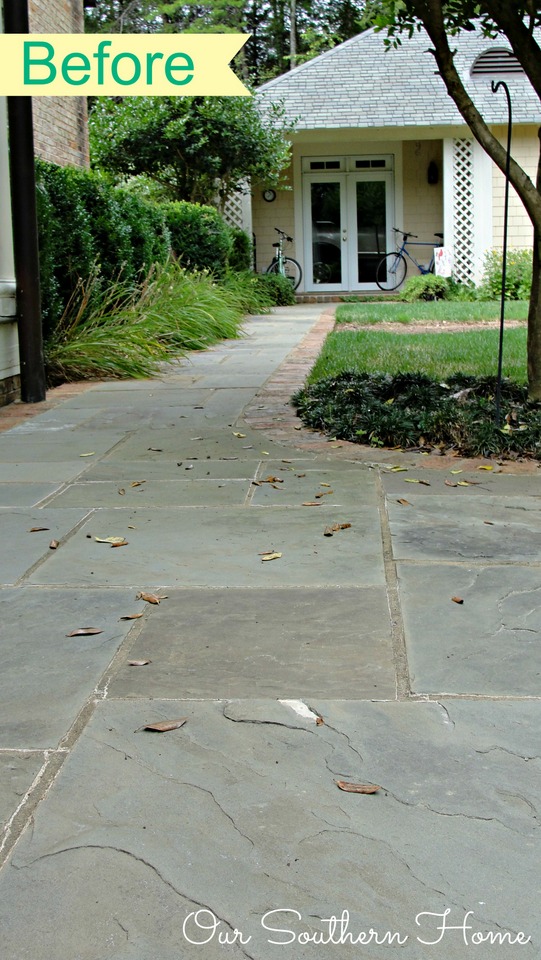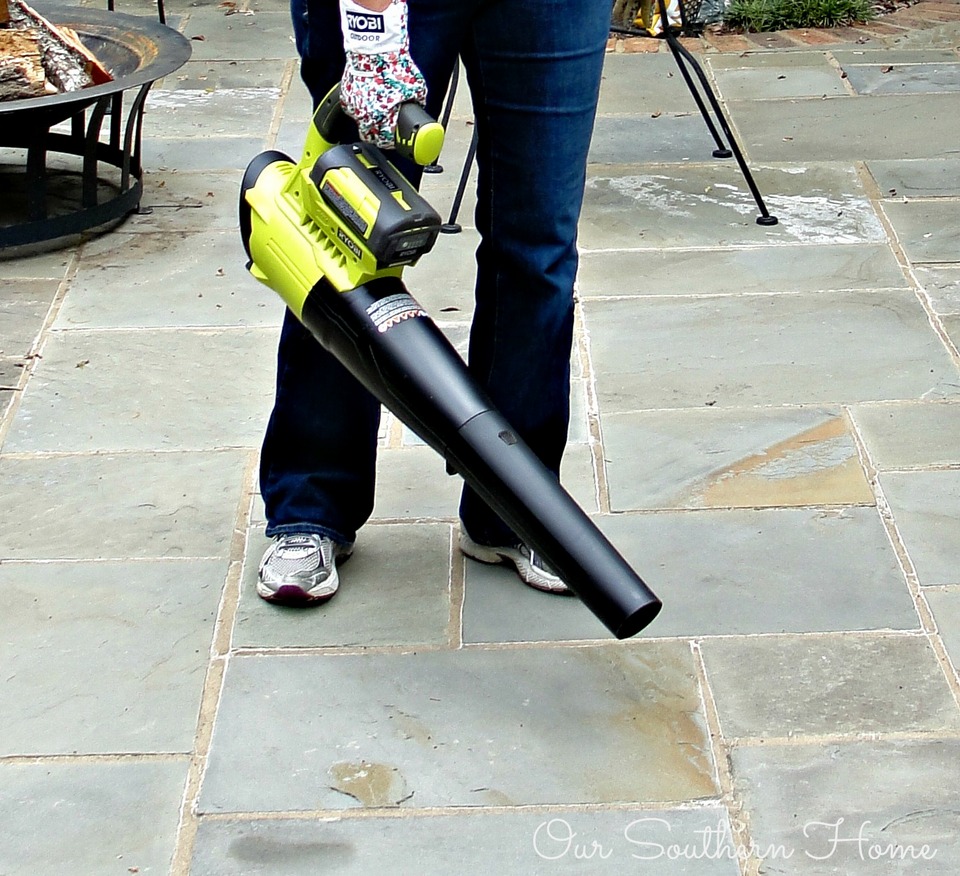 Another favorite feature is the trigger. It is not just one speed. You can determine the amount of blowing force with the trigger. This is great when on the screened porch when I'm trying to concentrate the dirt to the door area. This will also be great when blowing the leaves out of the flowerbeds around more fragile plants.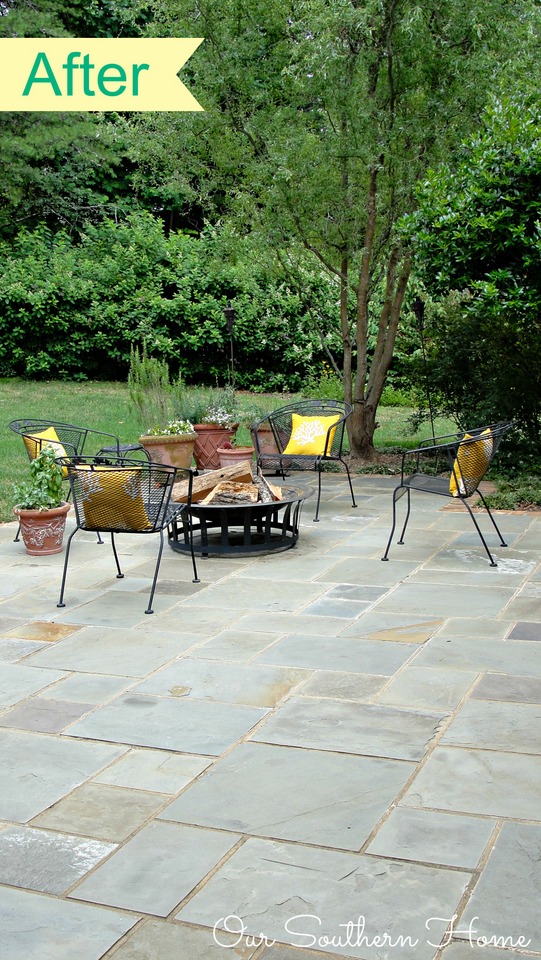 It took no time at all to blow off the patio.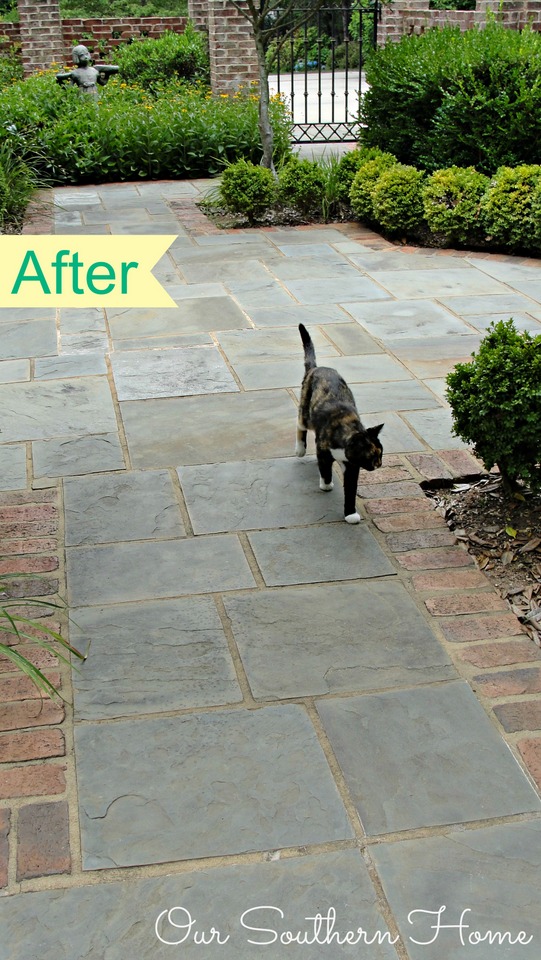 It works great for keeping the garage cleaned out. Right now I'm considering opening the front door and blowing out the hardwood floors downstairs! Just kidding, but I sure wish!
Now with all tools, you need to exercise safety precautions!
Ryobi Outdoor Safety Guidelines: Jet Blower
Secure Hair off shoulders

Do not wear jewelry or loose clothing

Wear long sleeves, long pants and sturdy shoes

Wear eye protection

Wear

hearing

protection (small ear plugs are OK)

Wear gloves

Usage: Clearing leaves/debris from lawn, concrete drive, deck, porch
Connect with Ryobi Outdoors
Ryobi Outdoors on Facebook
Ryobi Outdoors on Instagram
Ryobi Outdoors on Twitter
Ryobi Outdoors on Pinterest
Since we started using this blower, my husband hasn't gotten out the old gas blower one time! We have over 500 feet of driveway and never lose a charge to clean our outdoor surfaces. You can visit Home Depot to view more on the blower. Purchasing with the battery is HERE and without the battery is HERE.
Let me know if you have any questions!
You may also want to check out my post on the Ryobi Hedge Trimmer. Both use the same battery! In coming weeks, I'll be sharing the cordless string trimmer and pressure washer!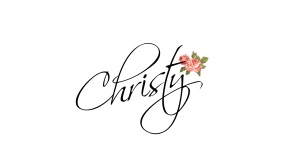 Buffer