Who is ready for spring????? I sure am!! We have had absolutely the wettest and coldest winter in quite some time. I started decorating for spring last week and can't wait to share that with you next week.
In the meantime, here is a way to add a little touch of spring into your home with my thrift store makeover for the month!
Here are 2 BEFORE photos! It's really a great bowl. It's an awesome size with many uses. So glad I picked this one up while at the thrift store.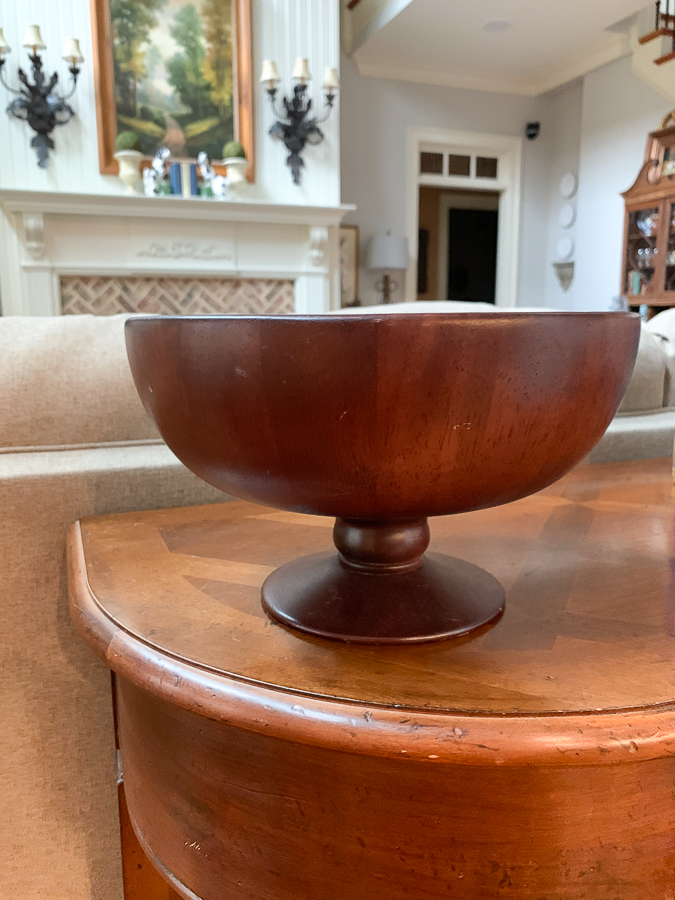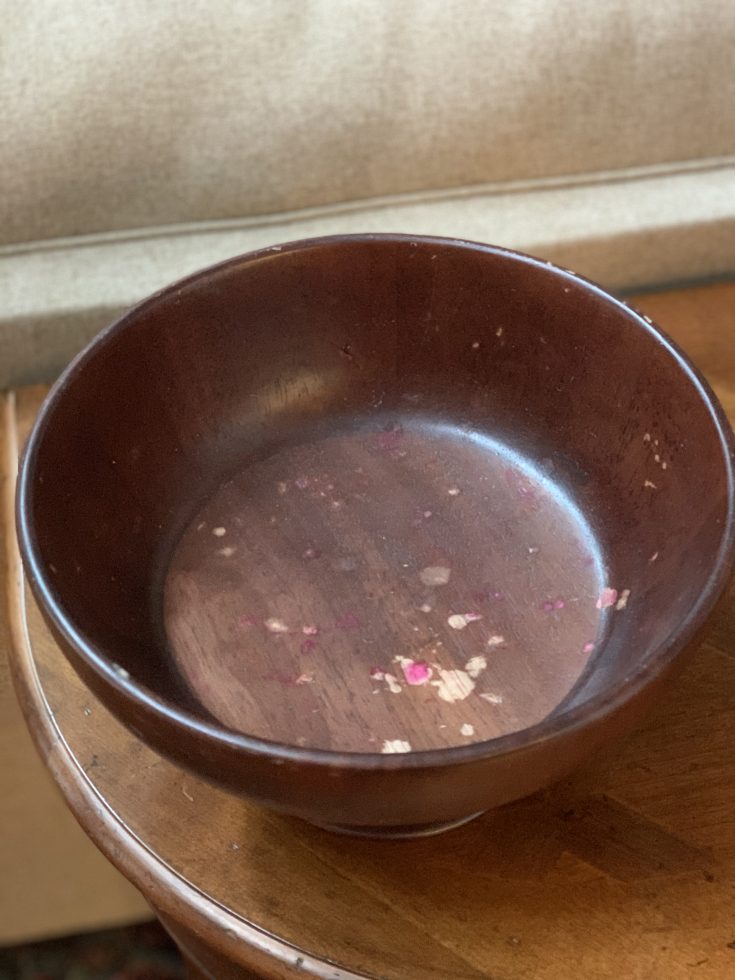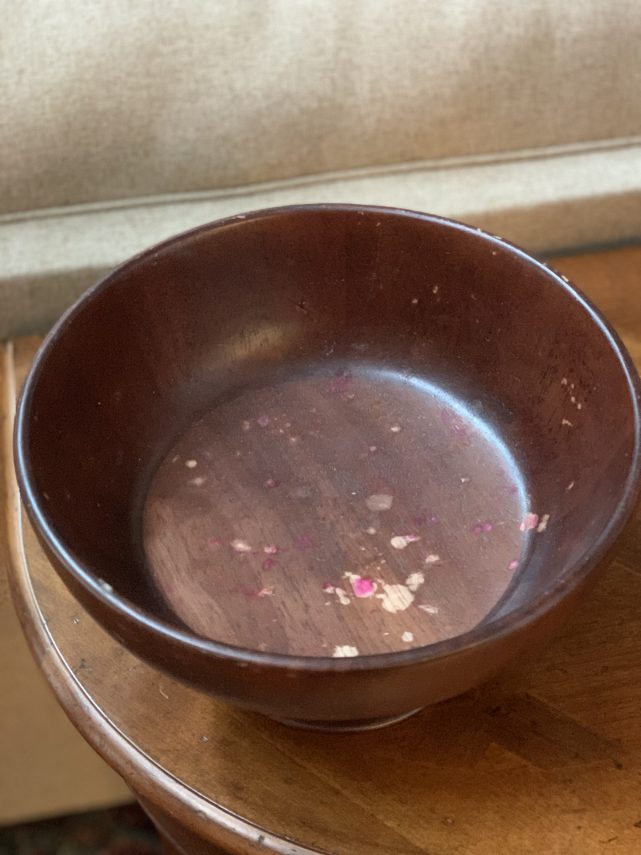 Pedestal Bowl Makeover
Makeover a wooden thrift store bowl with a simple paint technique!
Materials
Thrift Store Item of Choice
Cleaning Wipes
Cloth
Instructions
Clean your decor item with cleaning wipes or dish detergent.
Dry item thoroughly.
Lightly spray 2 -3 coats of spray paint in preferred color.
Let paint dry thoroughly in between coats.
If desired, lightly distress for a vintage look.
Spray with one coat of sealer if desired. Since the bowl will get heavy decor use, I wanted to give it an extra level of protection, but not necessary.
Let this dry.
If desired, you can highlight any raised areas with gold.
Let this dry!
Decorate to your heart's desire!
Notes
The above list includes affiliate links which are listed.

The best thing that you can invest in if you spray paint a lot is an inexpensive nozzle to fit over your spray can. It will only fit a can with an exposed sprayer head, not one with the molded plastic around it.
Recommended Products
As an Amazon Associate and member of other affiliate programs, I earn from qualifying purchases.

I am always amazed at what a can of spray paint can do!!! I love how this piece turned out.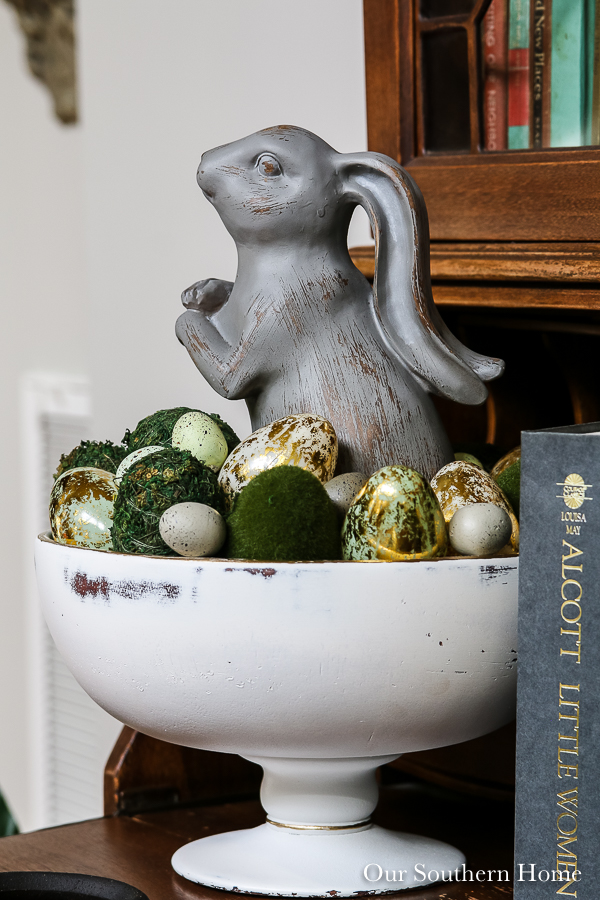 Let me share how most of my projects come together. I actually carried the bowl with me to Hobby Lobby in its pre-makeover status. Then I kind of wandered around the store for inspiration. If a piece is too big to do this with, I always have a cell photo with me.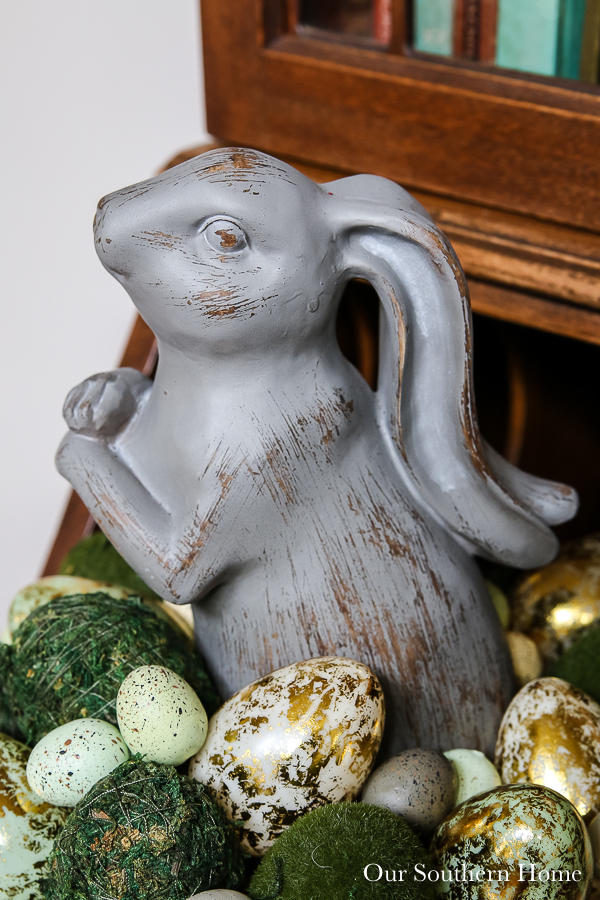 I actually purchased the rabbit a couple of years ago from Hobby Lobby. I was so excited to see that it is still a stock item. You can find the standing rabbit and the sitting rabbit online and in-store. They Are on sale! I'm definitely adding the sitting one this year!
The gold leaf eggs really got me thinking that the bowl would look great distressed white with just a hint of gold leaf.
Here are the eggs used from Hobby Lobby.
The metallic ones come in several colors in store. I could not find the colorway that I used online.
The moss eggs add an earthy feel. I love mixing a little glam with more rustic items.
Mini-speckled eggs fill in the gaps (could not find on the site)
Check out all the Easter Decor at Hobby Lobby!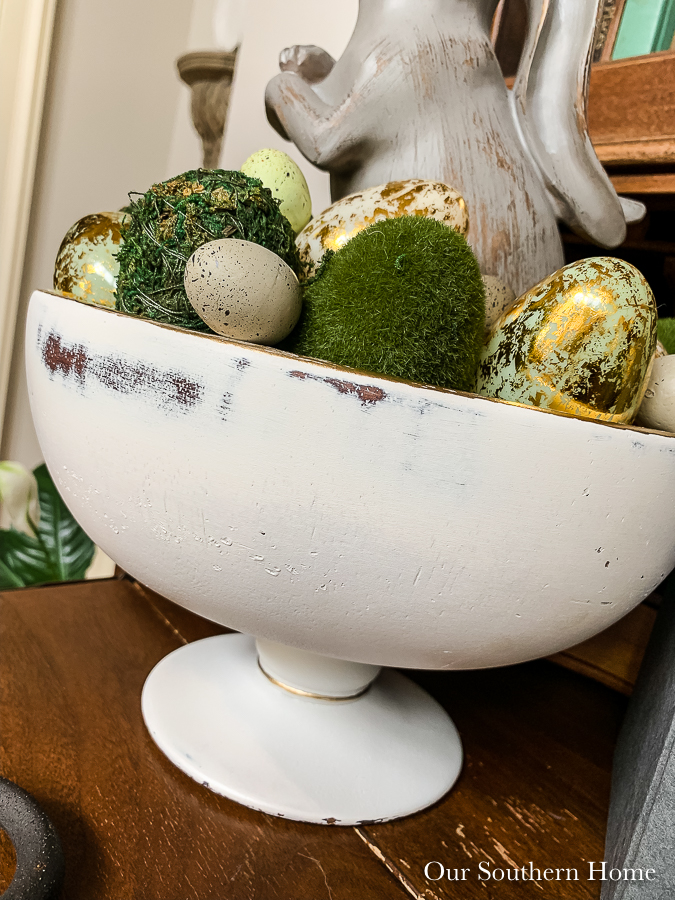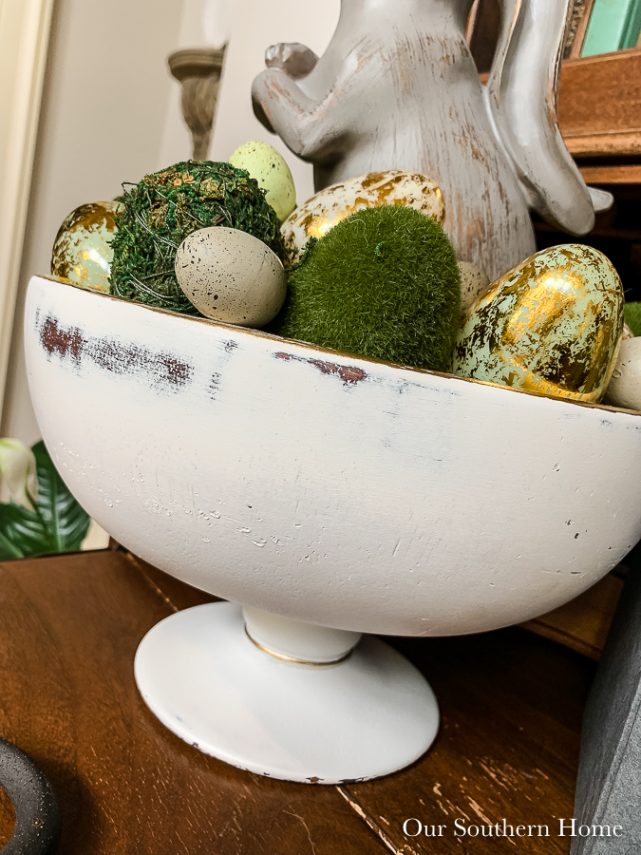 Anytime I have a great stained piece, I love to sand back a little of the color used to share it!
Tips for getting a great spray paint finish!
Turn the piece upside down and spray in this direction first
Flip piece upright when ready and completely dry
Spray with very light coats and let dry thoroughly in between coats
READ the can and follow the instructions for how to hold the can and the distance from the item.
Place some scrap wood or paint risers under the product so it doesn't stick to your drop cloth.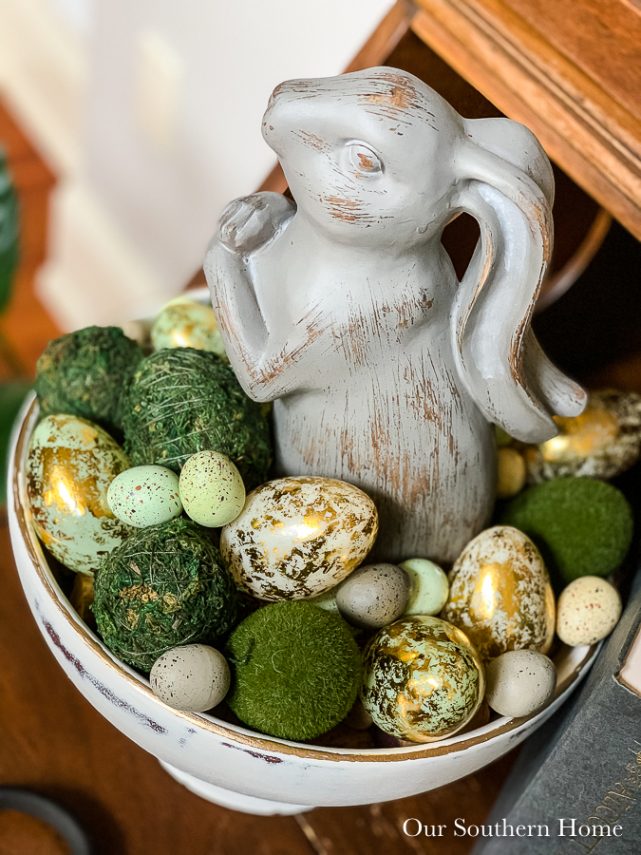 I knew that when I saw those gold leaf eggs that I had to add a bit of gold leaf to the bowl. It was so easy with the gold leaf paint pen. Notice that it is no way perfect or even. It adds to the hand-painted vintage feel.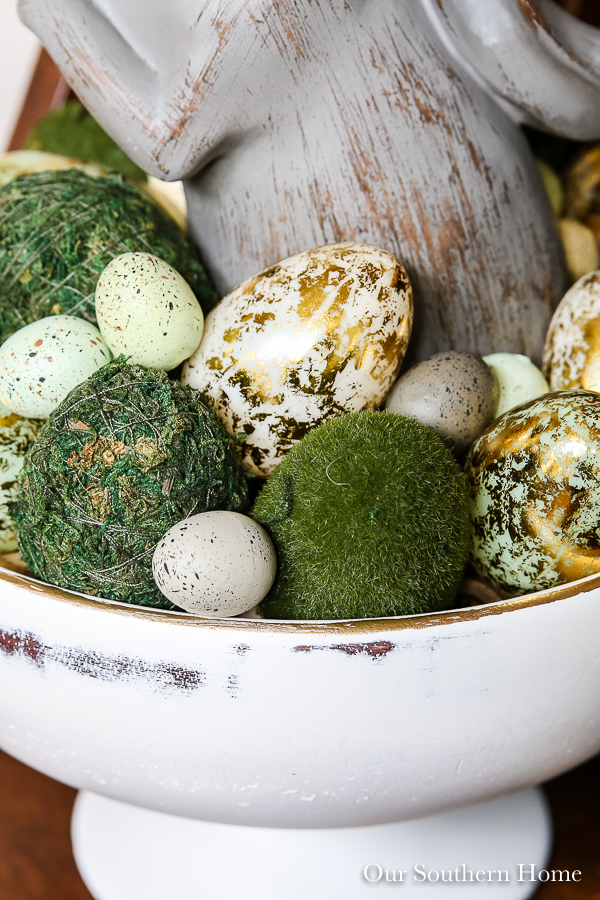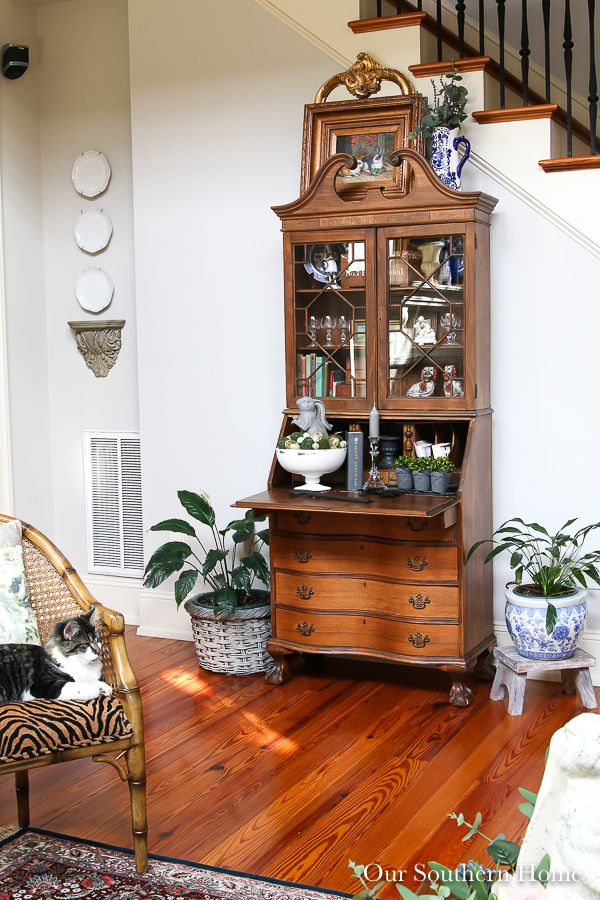 There are many thrift store, vintage and antique items in this very shot, but would you believe that there are 4 thrift store projects in this one shot from our monthly challenges! So YES, I so use my projects in our home!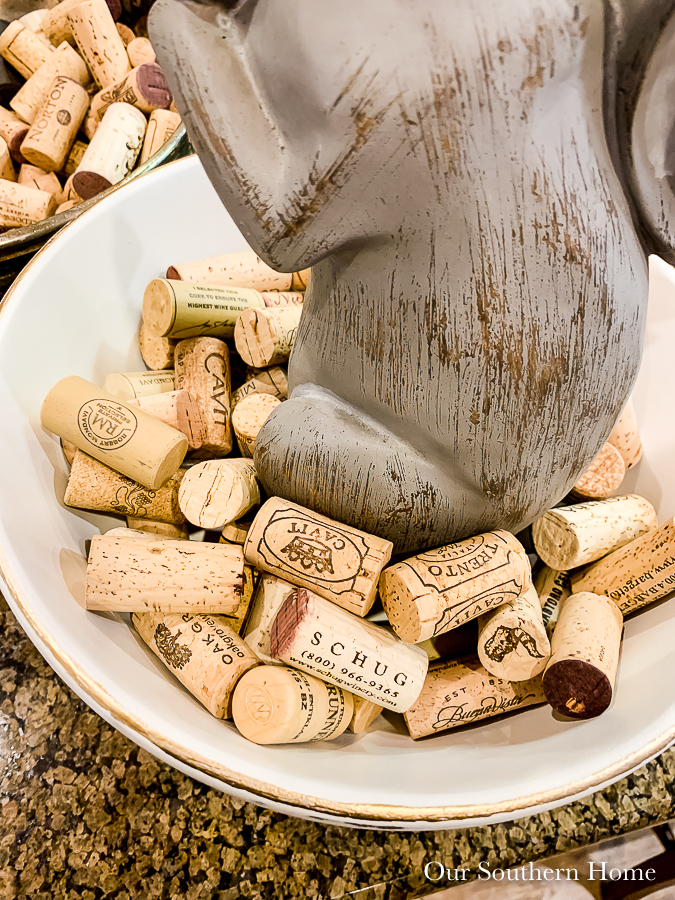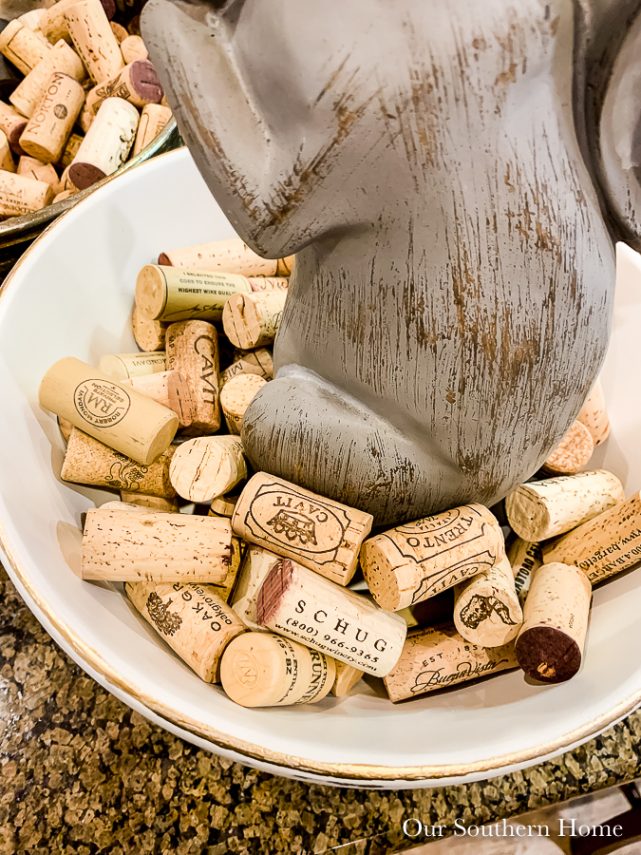 Decorating TIP: When filling bowls, use some sort of filler at the bottom like wine corks, packing peanuts or balled up paper. Then you need less of the pretty decor. By doing this, I didn't need as many eggs to fill the space.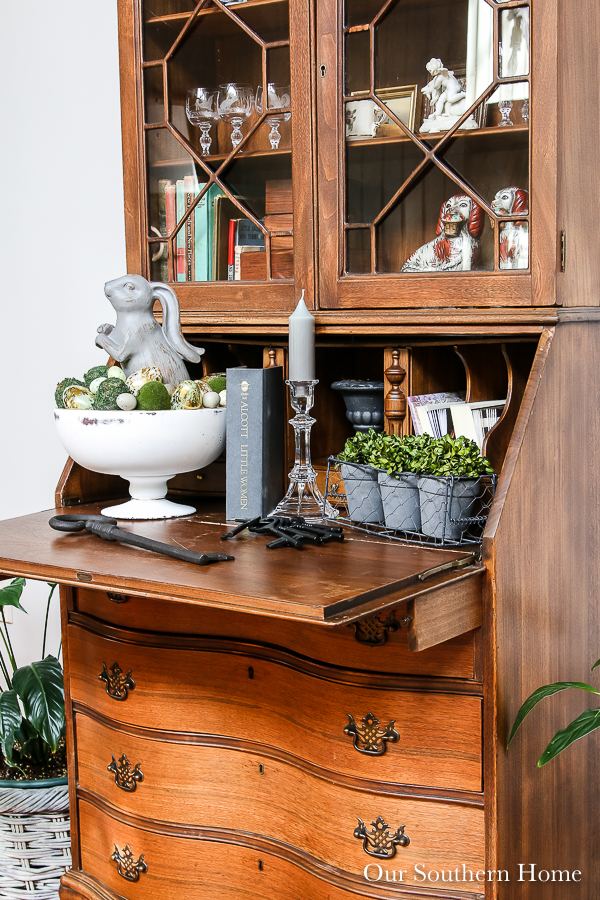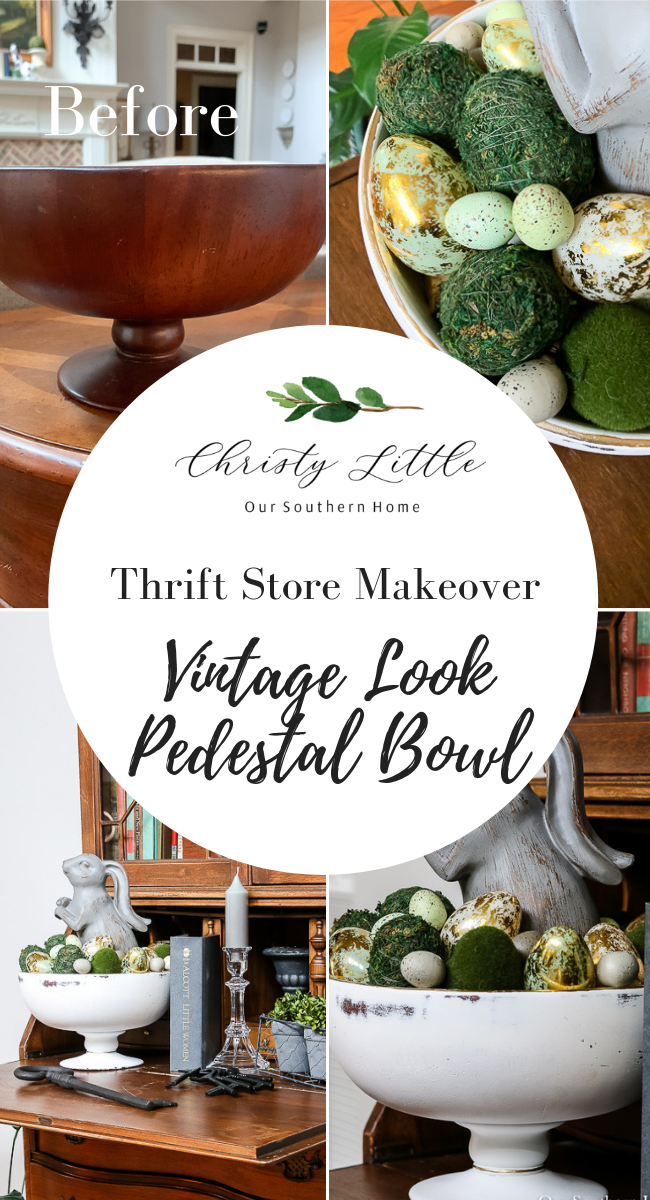 Be sure to check out the other projects from the team!!!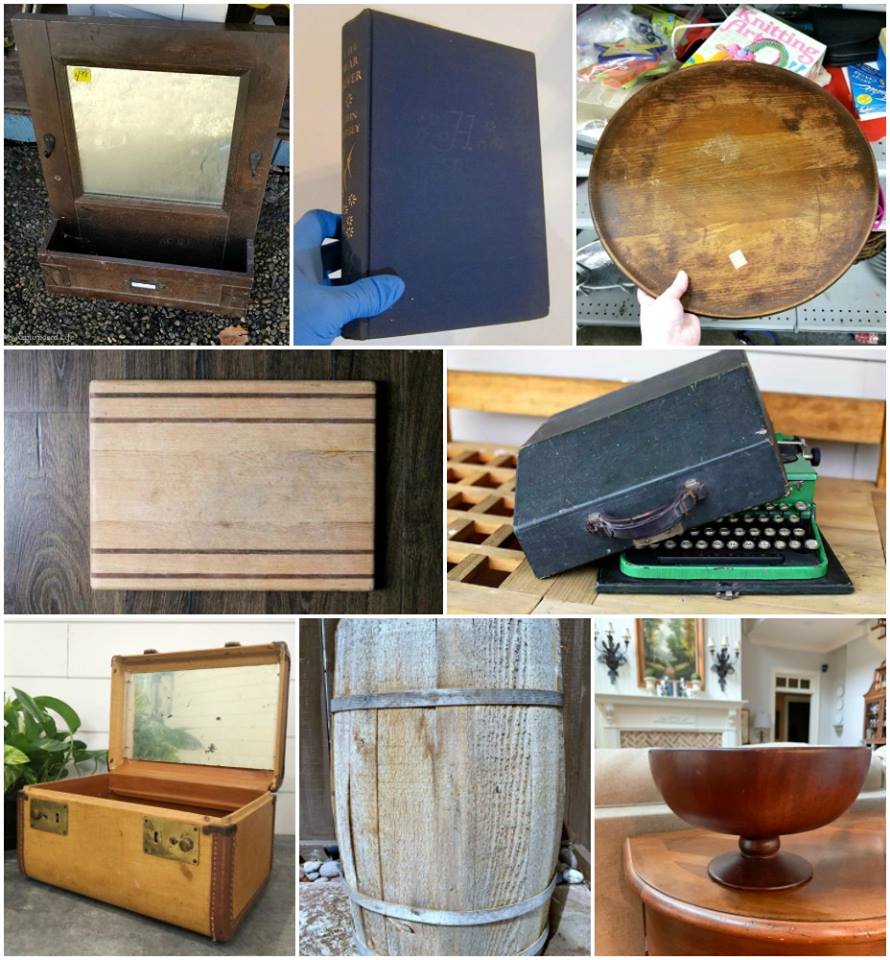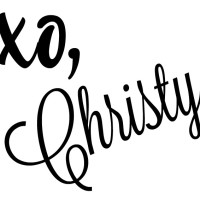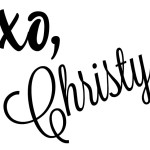 Buffer