The Laundry Room with All Free Clear
Let's face it, laundry probably isn't something we love to do, but it is a necessity of life.
I can't even begin to tell you how busy I've been the past year…..wife, mom, blogger and now Realtor. The last thing I want to do is smell my kids' laundry waiting on me in the laundry room.
They both play sports…..golf, tennis and soccer. You'd be surprised how dirty my son can come home from playing golf!
Sports clothes are expensive. You want them to last. I really try to take care in how we do it.
We all help out with laundry these days. My kids are teens after all…they NEED to know how to do laundry. My son will be in college next year so I hope he remembers all the instruction. Is it true that college students come home to "visit" with baskets and bags full of laundry?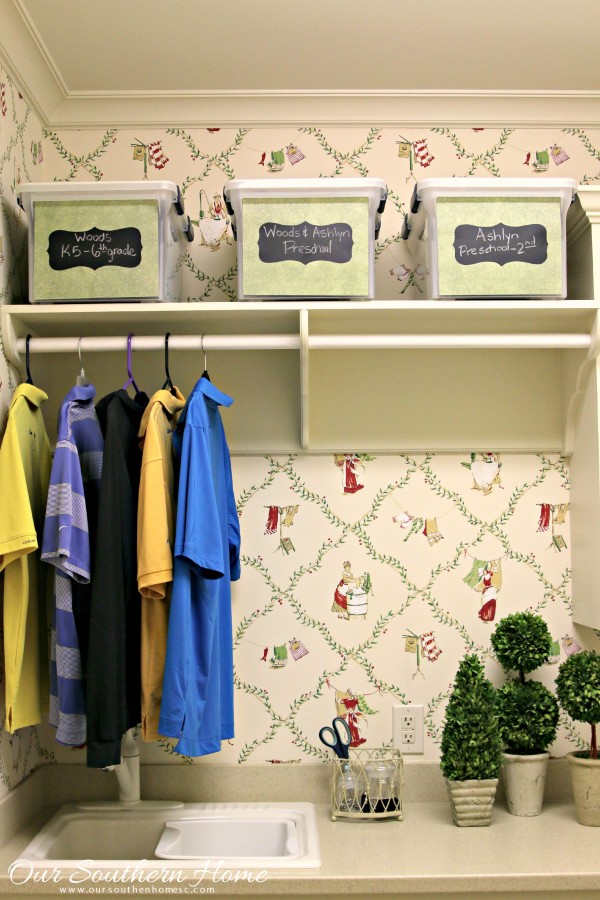 That extra shelf with the storage boxes has nothing to do with laundry, but the perfect spot to house their school memories. I find that I like to air dry many things like golf shirts, long-sleeved shirts, bathing suits, workout wear and anything that I would be upset if it shrank. When we built the house, I knew I wanted a hang up bar for air drying. I hang all the golf shirts on hangers to dry. Then they can go straight in the closet. I do not put them in the dryer. They dry really fast.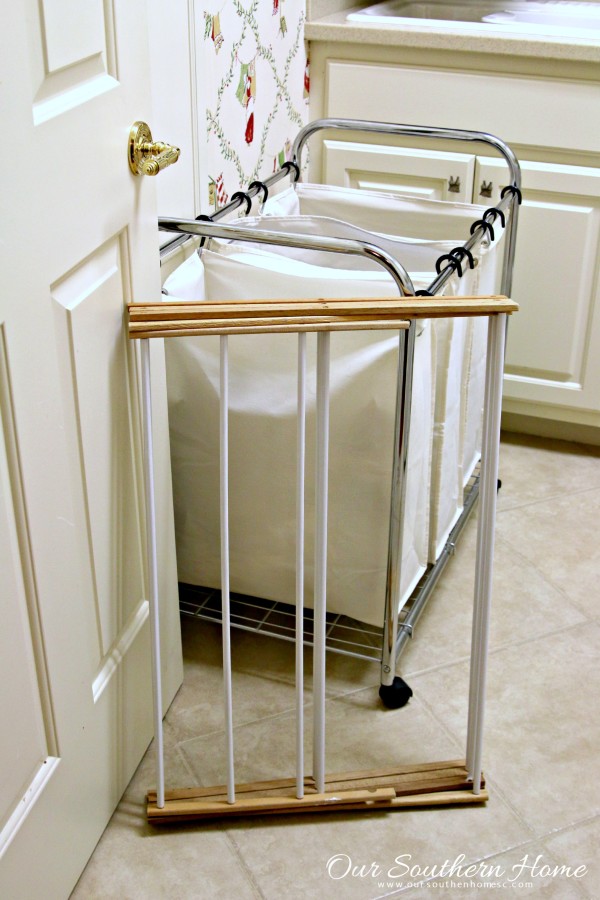 Everything else goes on a drying rack like this that I want to air dry. I used to love to dry laundry outside when the kids were younger. After struggling with allergies and my son and I going through allergy shots; we decided it was best not to dry laundry outside.
I like to use a detergent like All Free Clear because it is 100% hypoallergenic. All Free Clear is the #1 recommended detergent brand by Dermatologists, Allergists, and Pediatricians for sensitive skin. It's tough on stains yet gentle enough for the whole family. Plus, it's safe for use in standard and HE machines. It rinses clean and has a gentle, hypoallergenic formula. Powerful Clean. Gentle on Skin. This is great for our family. We have used detergents in the past that have caused our eyes to burn…..especially when sleeping on sheets at night. Nothing is worse that waking up to burning, irritated eyes.
All Free Clear has only 9 ingredients, that's less than half the ingredients of Tide Free & Gentle!
NEW From the #1 Detergent Brand Recommended by Dermatologists Allergists and Pediatricians comes all® free clear liquid fabric softener and dryer sheets. Use together to make fabrics cleaner, softer, and more comfortable against your family's sensitive skin. 100% free of dyes and perfumes. Gentle on skin. Safe for all washing machines. Find it in your fabric conditioner aisle!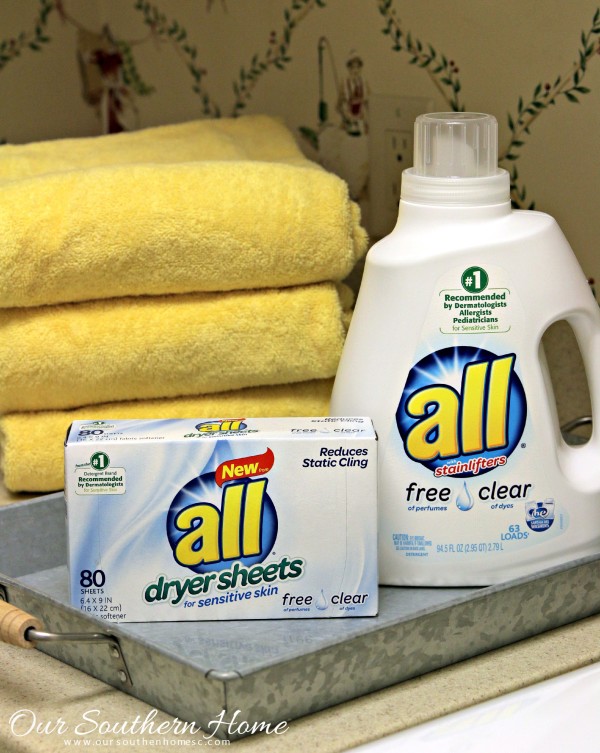 All® Free Clear detergent (liquid and mighty pacs), fabric softener and dryer sheets have received the National Eczema Association (NEA) Seal of Acceptance™. Products with the NEA Seal of Acceptance™ are those that avoid certain chemicals, dyes, perfumes and residues that are known to be unsuitable for use by persons with eczema or a sensitive skin condition.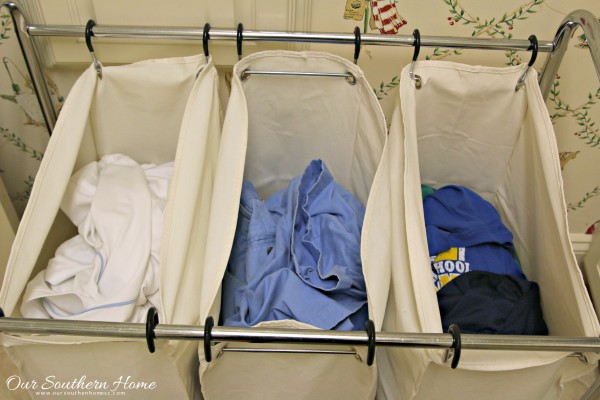 This laundry sorter has been a life-saver. I actually have 2! One is upstairs in the laundry room for the kids. When a compartment is full, we wash. It is divided into white, lights and darks. We also have one downstairs in our master walk-in closet for us. Same principal…whites, lights and darks. You can pick these up online or in various big box stores.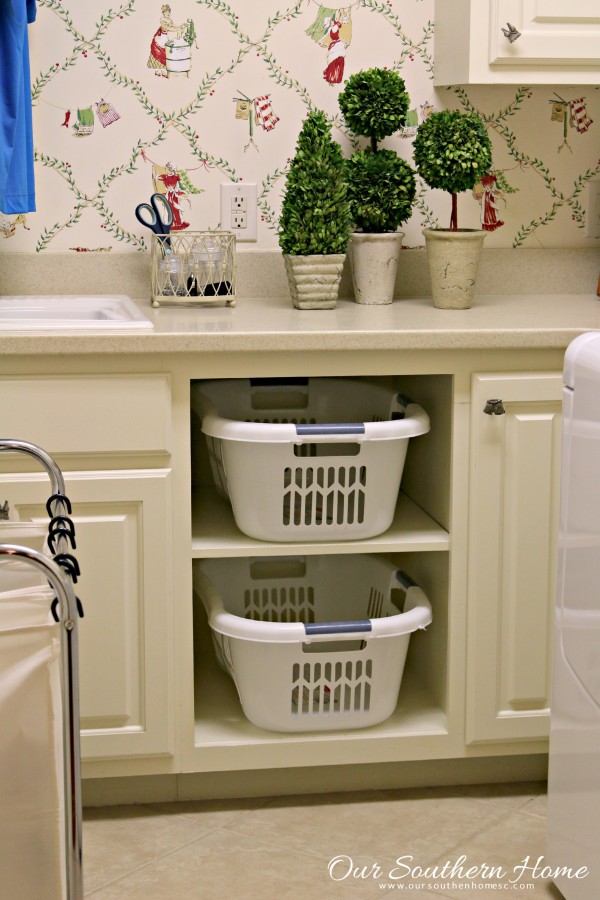 Once the laundry is folded, it goes into a basket for the appropriate teen. Then they grab their basket and put their own laundry away. I'll admit, more teen laundry help occurs in the summer. They are just so busy with academics and sports.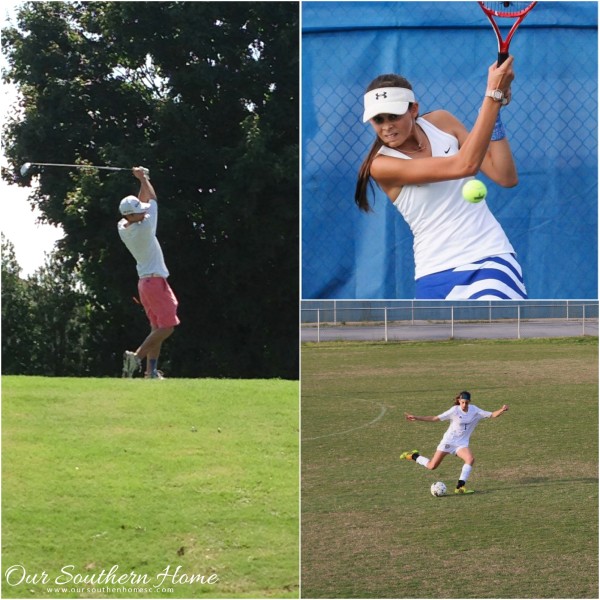 All Free Clear is gentle for them and on their clothes, plus tough on odor, dirt and stains.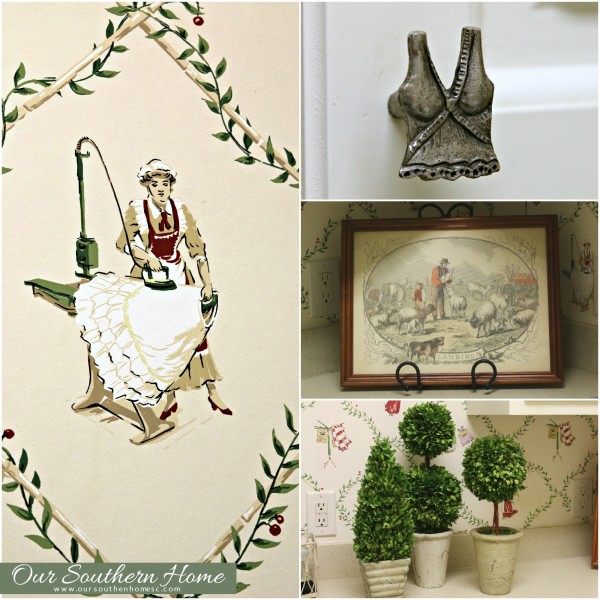 When you spend so much time in the laundry room, it's nice if it is pretty. I adore this French country wall paper. It's fun to look at. That ironing thing doesn't happen much at my house. Whimsical cabinet hardware is readily available online. Fill your space with a few decor items that make the room pleasant. You do spend time in there.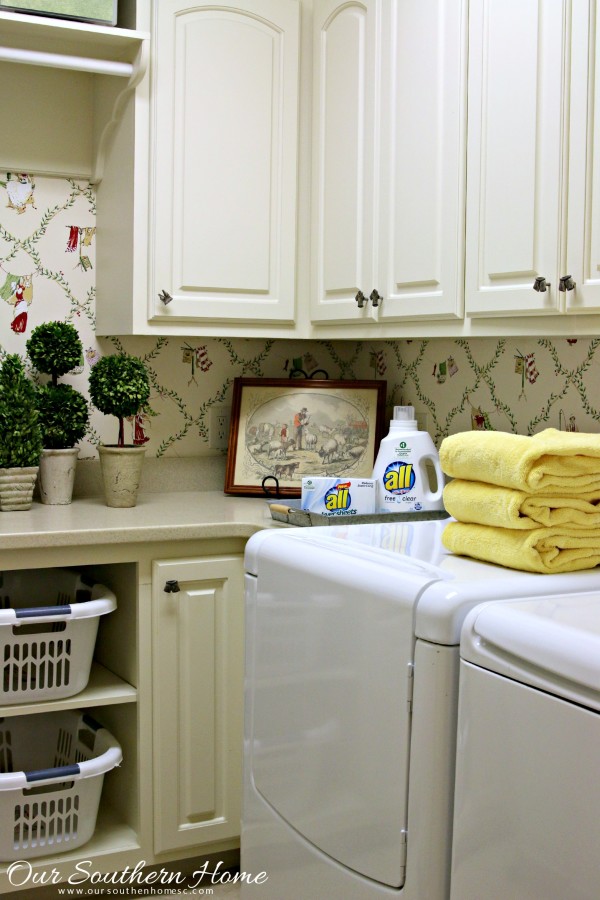 There is ample folding space on the counter and atop the appliances.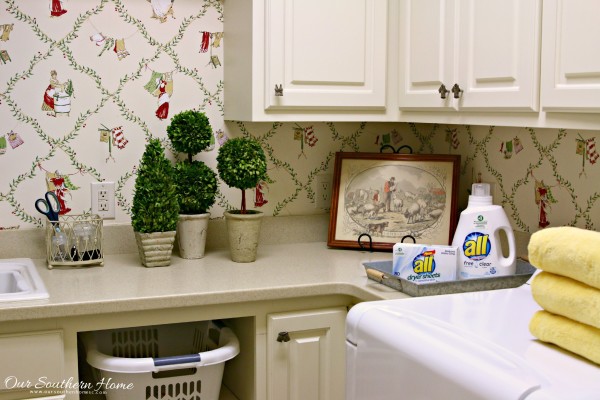 See that little wire basket? It houses scissors to snip dangling threads. Two containers are for buttons and items found in pockets like money. For some reason that money always disappears.
Be sure to follow All Free Clear on Facebook!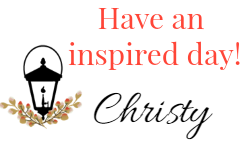 Buffer