t's been a busy few days! We got both of the kids settled into their new apartment at Clemson University. Yes, they are sharing an apartment! It even made my heart happy that they cooked dinner together. They have 2 other roommates that have been friends forever! It's a great situation.
It's time to get readjusted to being empty nesters again and get back to a regular work schedule. Today we have a BONUS thrifty makeover from the thrift store decor team. How cool is that!
Today we are sharing various ways to makeover pots and unique options for containers. Be sure to follow to the end of the post for links to the other projects,
Here is my Decorative Pot Finish.
Simple decorative paint finish to makeover an old pot. With a few simple items you can create this faux galvanized finish for a rustic elegant look.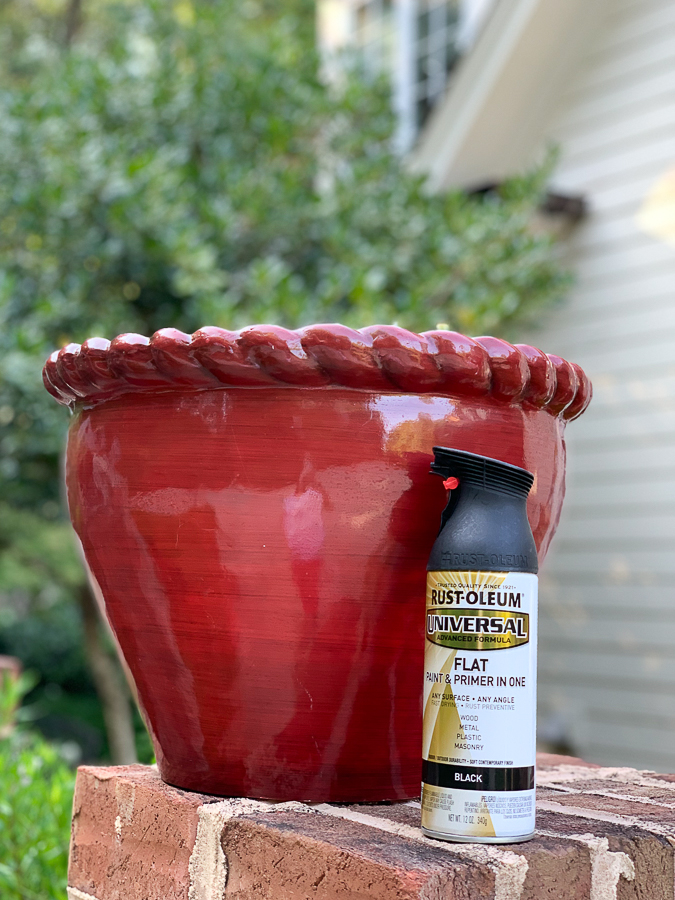 It's been sitting in our potting shed for quite a few years. I grew tired of the red color inside a while back. It's got a great shape and size and just screaming for a new look. Spray paint
always comes to the rescue.
Be sure to PRINT the below instructions. The materials list is also in the project card. The full instructions are in the project card.
Decorative Pot Finish
Great way to make over old garden pots!
Materials
spray paint
gold metallic paint
drop cloth
white paint
t shirt rags
foam brushes
Instructions
Clean the pot and let it dry
apply spray paint in about 3 coats
let this dry overnight
thin your white paint to the consistency of buttermilk
brush it on with a wide foam brush
with your rags, drag the paint off in straight downward motions
do this in manageable sections
with a smaller foam brush, apply 2 coats of the gold paint along the top rim.
apply a 2 coat gold rim along the bottom freehand. Use the size of the brush as a guide
Notes
You aren't looking for perfection here...just rustic elegance! Below are the exact products used and similar ones. Affiliate links are used.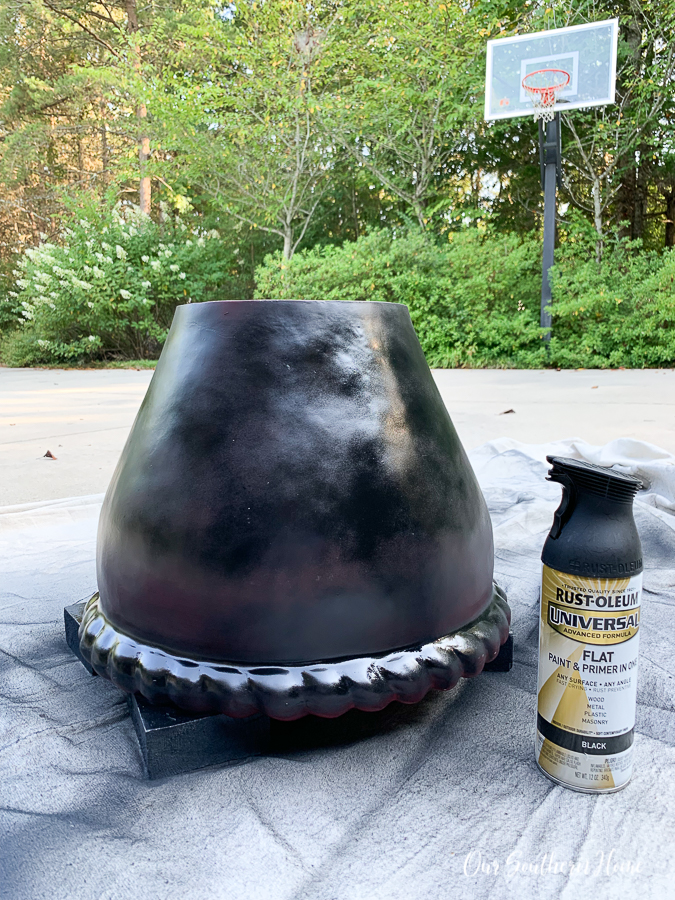 I like to spray upside down first to get the underside of the lip well coated. Then I turn it right side up and give it another coat. This dries to a flat finish.


You will thin your white paint with water to the consistency of buttermilk. I used a whisk to really mix it.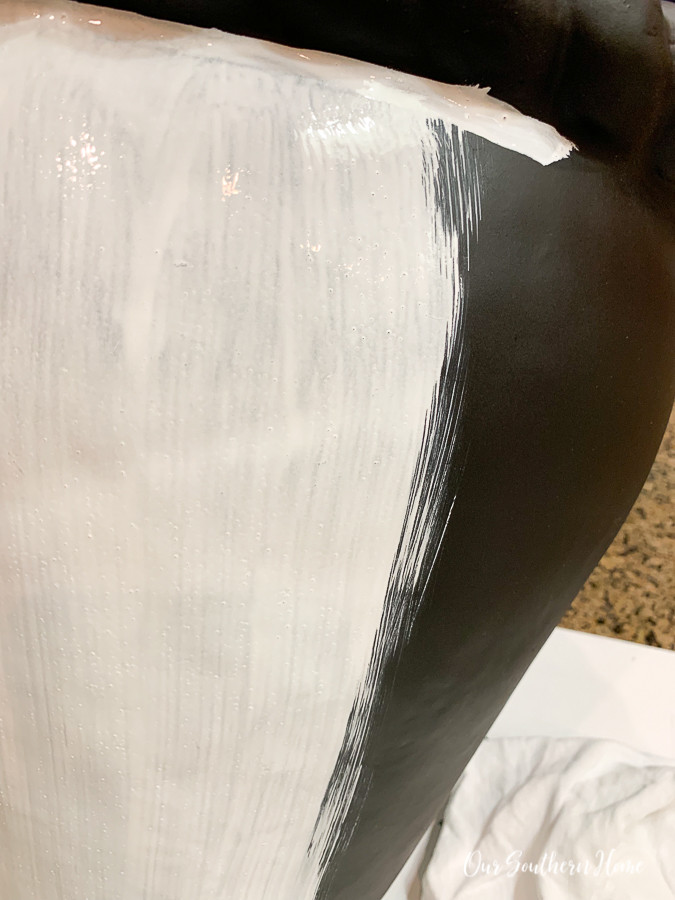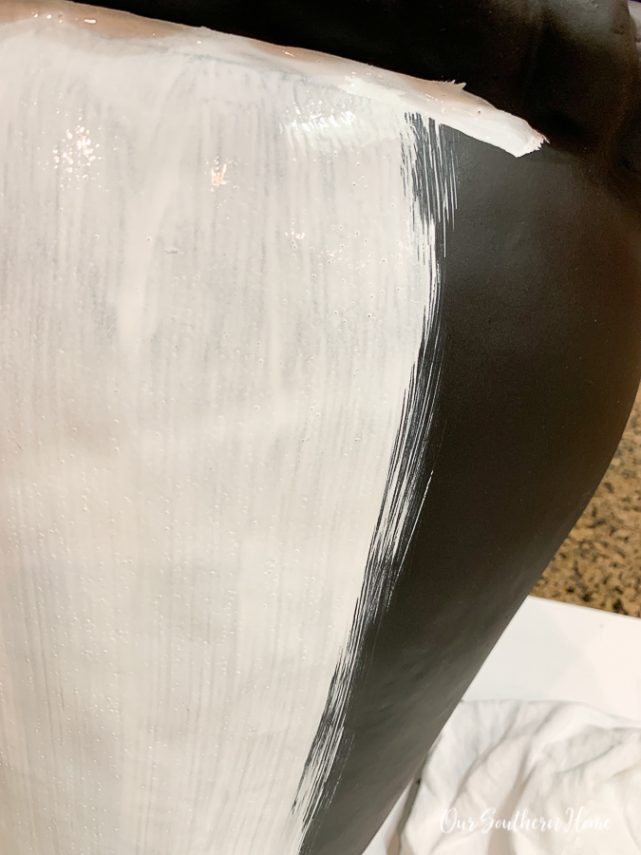 Apply the white paint with a wider foam brush in small sections. With a rag, drag off the paint.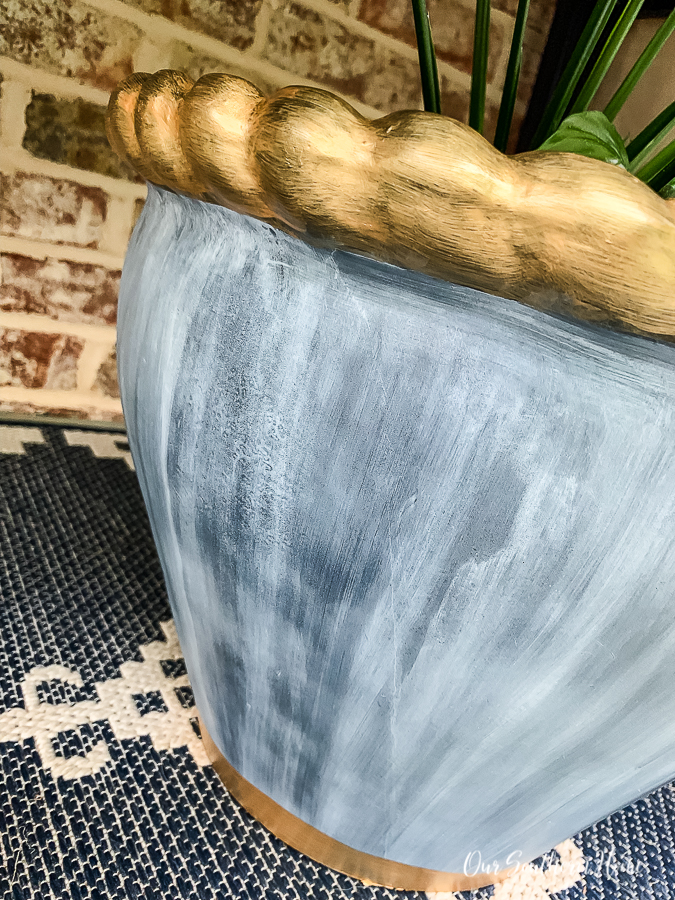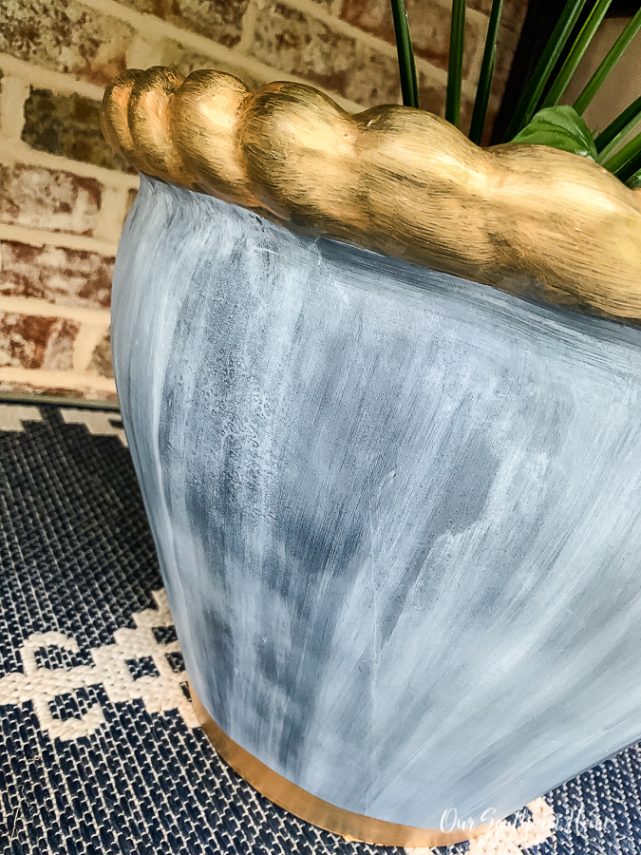 You'll be left with a finish that resembles galvanized metal.
When I finished, I just wasn't happy. It was blah. I went to my craft closet to see what else I had. I had this container of gorgeous gold paint that I had never used. I got it at a blogging conference a couple of years ago.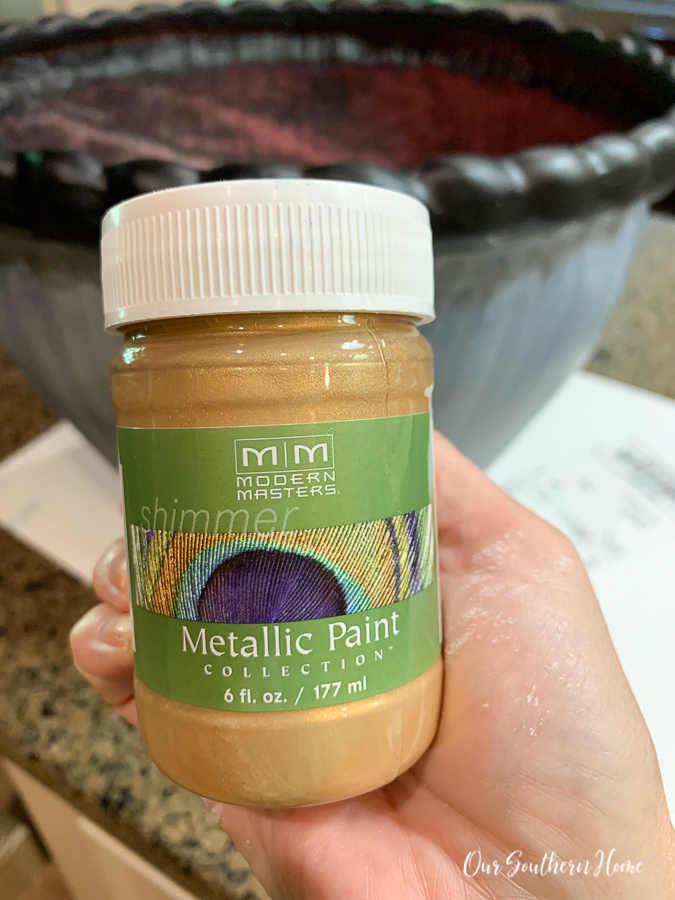 This stuff is amazing!!! It's a gorgeous metallic and washes out with water!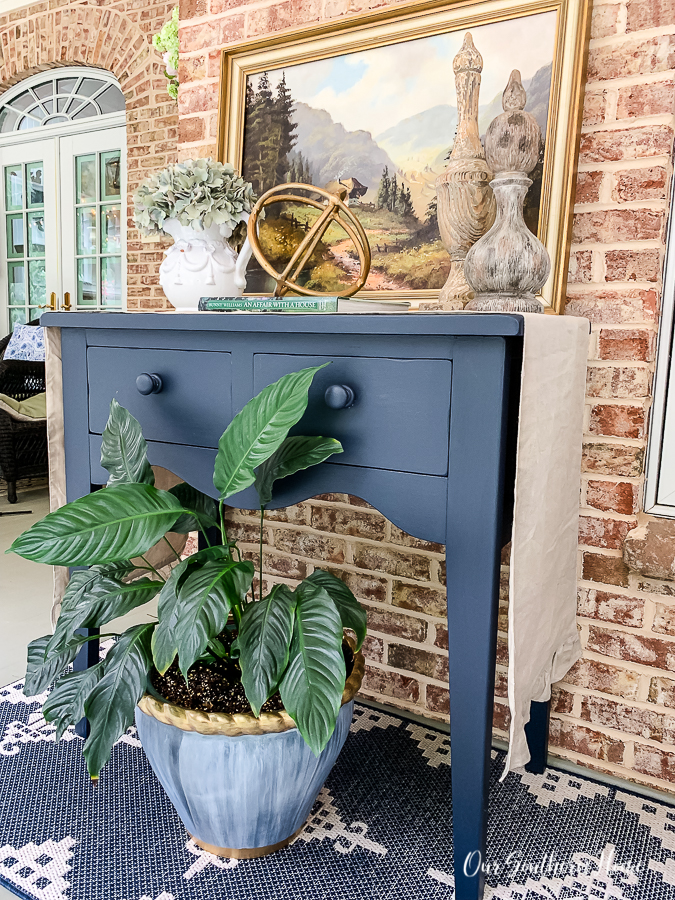 It looks lovely with the navy paint that I recently painted on this cabinet.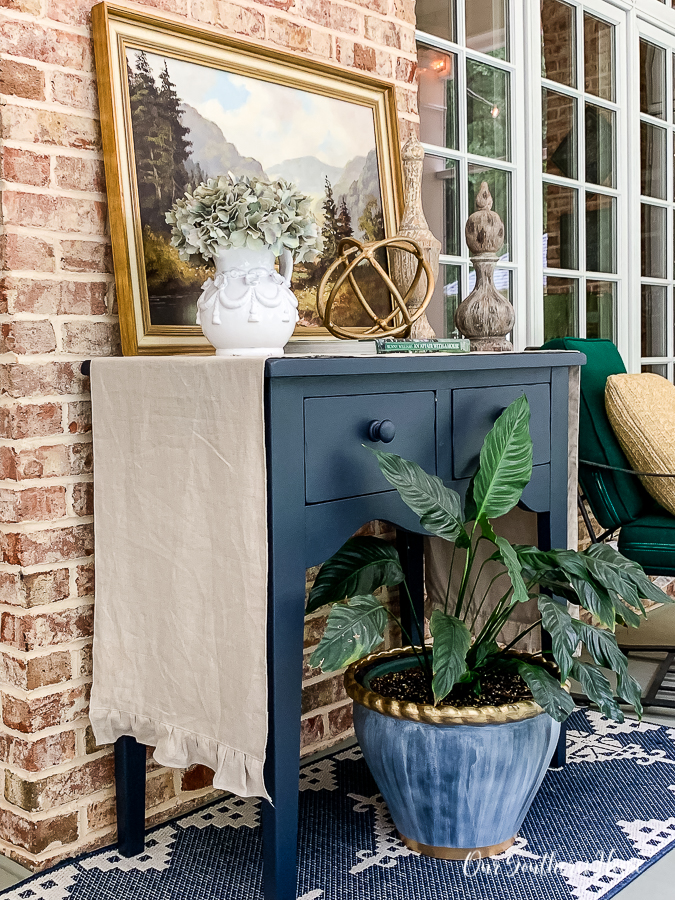 Metal and gold accents have been big in decor in recent years.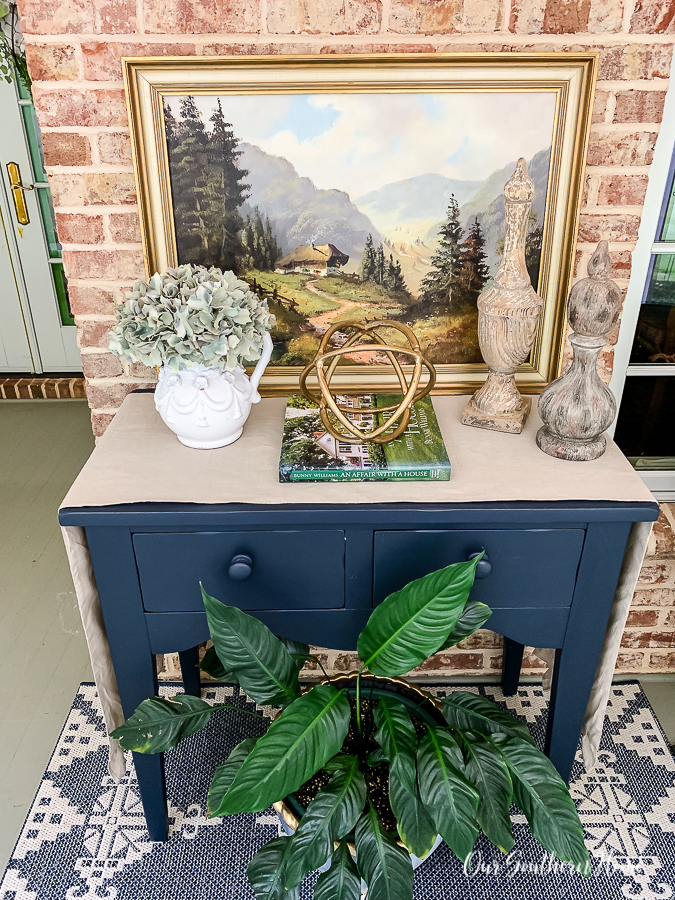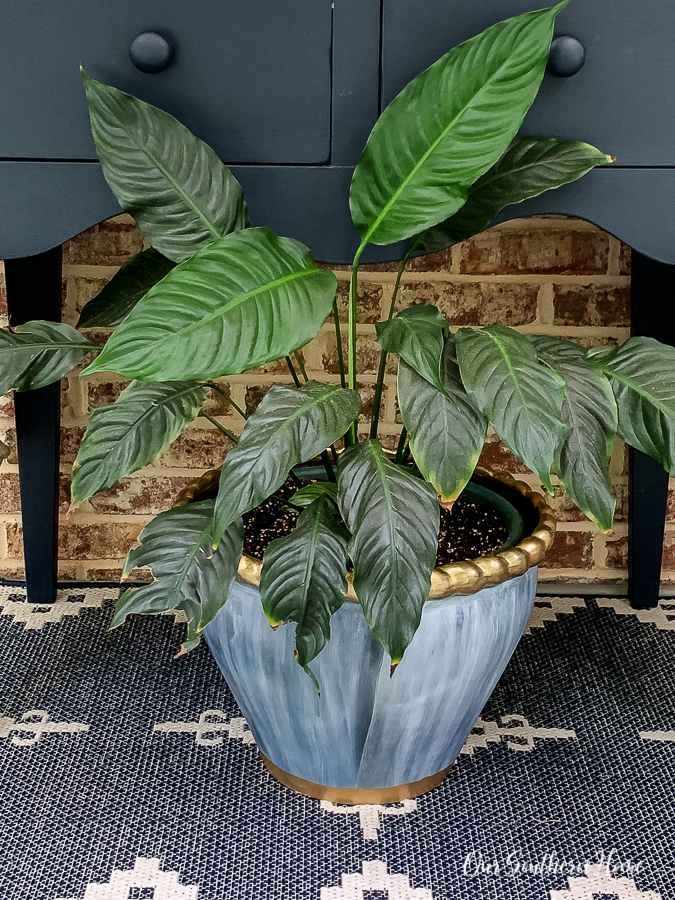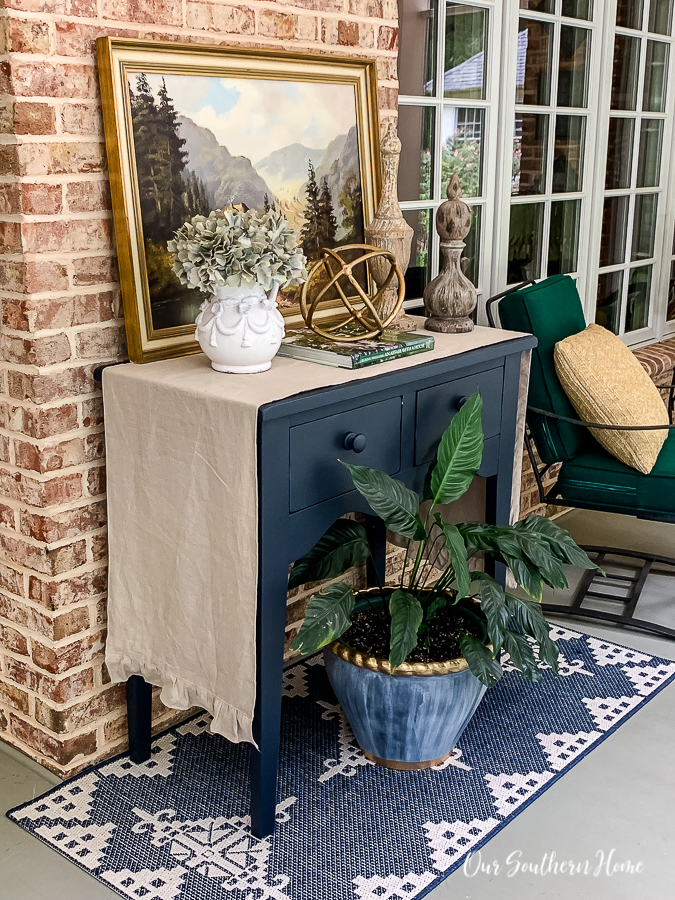 I just picked that vintage oil painting up at The Restore at the beach a couple of weeks ago. I am in love with it!!! It was $60, marked down to $50, on sale……so i got it for $35. It will be a new addition to gallery wall. I absolutely adore this rug that I got this year.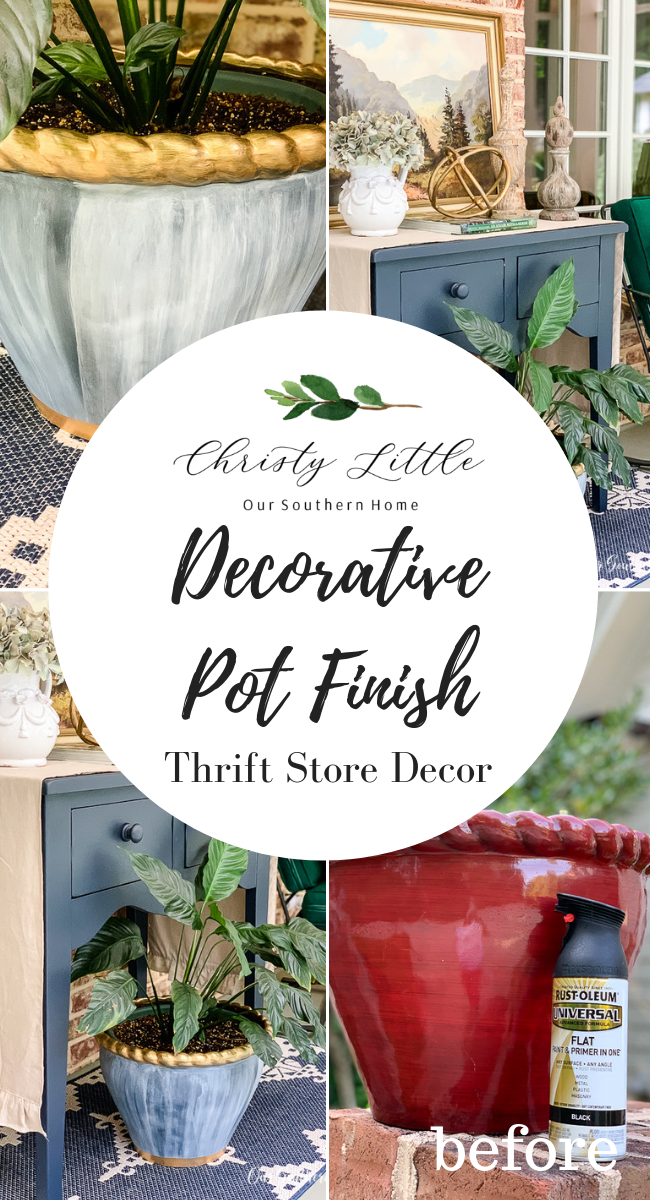 Be sure to check out the other projects! Here are the before photos!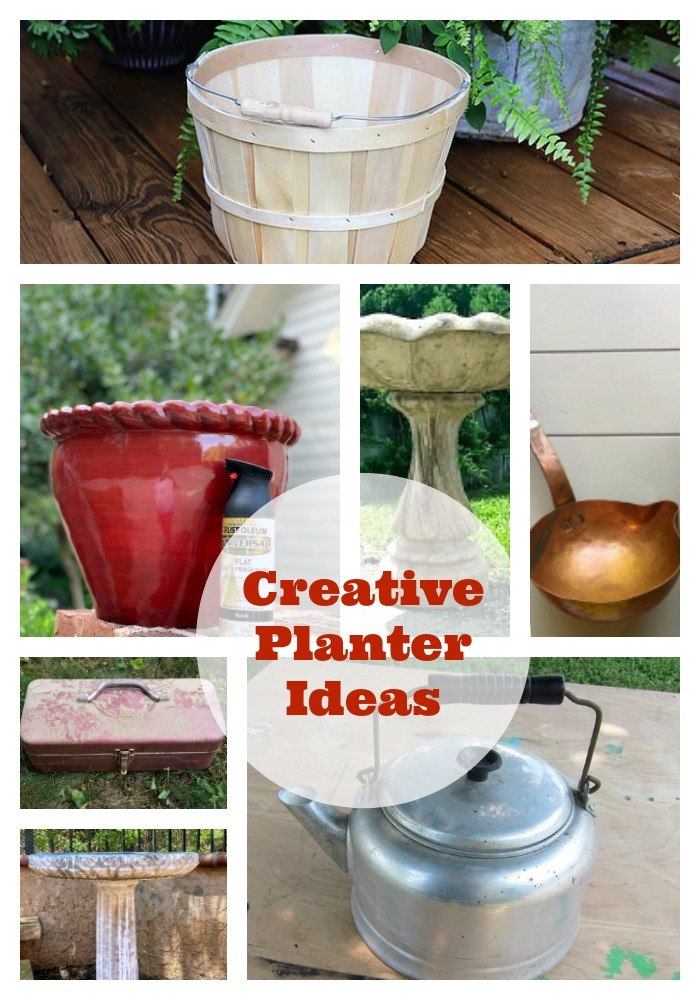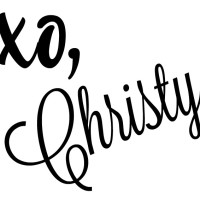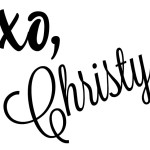 Buffer