Dollar Tree Snowflakes {Tutorial}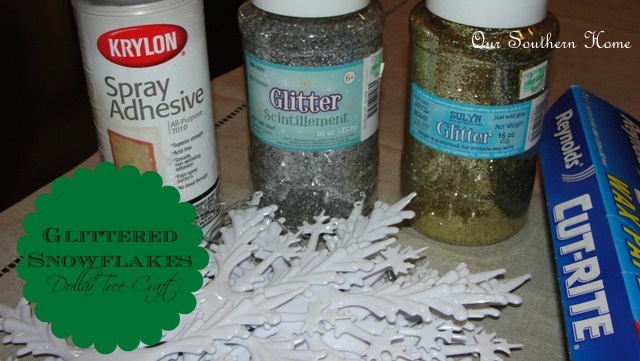 Assortment of large and small Dollar Tree plastic stars
You must do this in an outside area due to spray adhesive fumes.  Lay out your waxed paper to protect your surface and keep your snowflakes from sticking.
Spray the nice side of your snowflake with the adhesive.
I alternated sprinkling with gold and silver glitter.
Continue glittering until you love it!
Let dry and hang!  Mine already had a hanging ribbon attached.  I have these on my covered porch.
Easy peasy and cheap in that I already had the adhesive, glitter and waxed paper.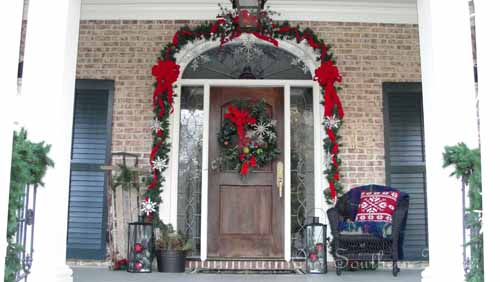 I am trying to get back into the swing of things from Friday's tragic events that took place at Sandy Hook Elementary.  As a mom, former elementary school teacher and citizen of this great nation, I have been greatly saddened and angered.  I didn't post Friday when I found out or Saturday.  It was just the furthest from my mind.  I have found that I need to get back to normal for my children.  They need to see mom happy even though it is very hard at times.  I continue to pray for all affected. 
 Thanks for stopping by!  More Christmas posts to come this week!
Christy

Buffer