Happy weekend to you all! It's been a while since I've done a Fab Five Friday. Fall has been slammed with tours and such! I just ordered a new scarf which led me to this week's theme for Fab Five Friday #6!

It's all about animal print…..leopard print to be specific.
Leopard has been so hot for many years now. I consider it a classic.
It's great on its own or paired with pattern such a florals and plaids.
I personally own several pieces in leopard!
belt
flats
cardigan
scarf
earrings
dress
leopard jeggings
leopard clutch
I am so inspired by leopard that I'll do a fashion post soon showing some mixes of patterns and how I wear leopard. I tend to only wear 1 leopard element at a time. If I wear leopard flats, I won't also wear a leopard scarf. Make sense?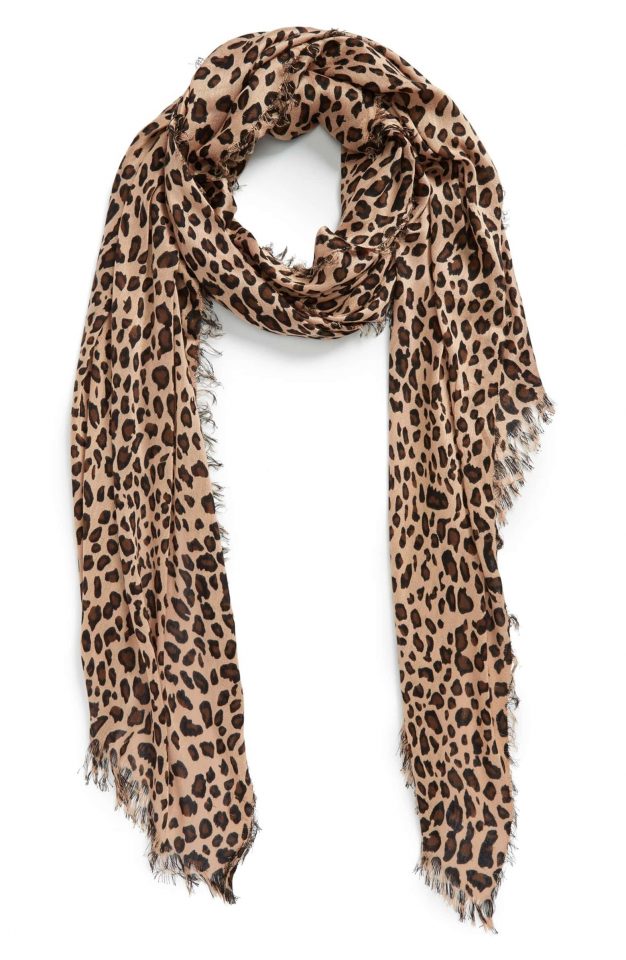 This is the scarf that I got in the mail yesterday. I adore it! It's a nice weight and size. I'll be wearing it immediately to add a touch of fall even though it's 85 degrees! It pairs perfectly with short-sleeved tops and dresses.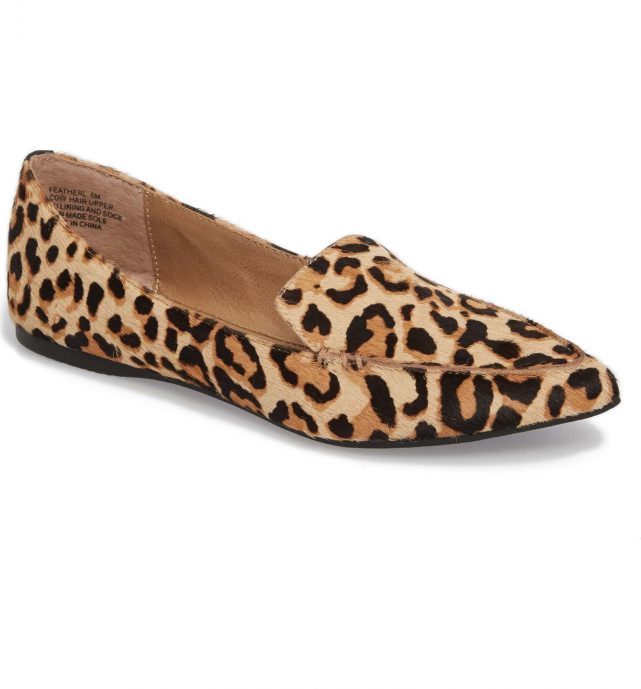 These are similar to my flats that I've had for years. Again, they are great year around. They can really add an element of fun to any outfit. They are perfect with denim.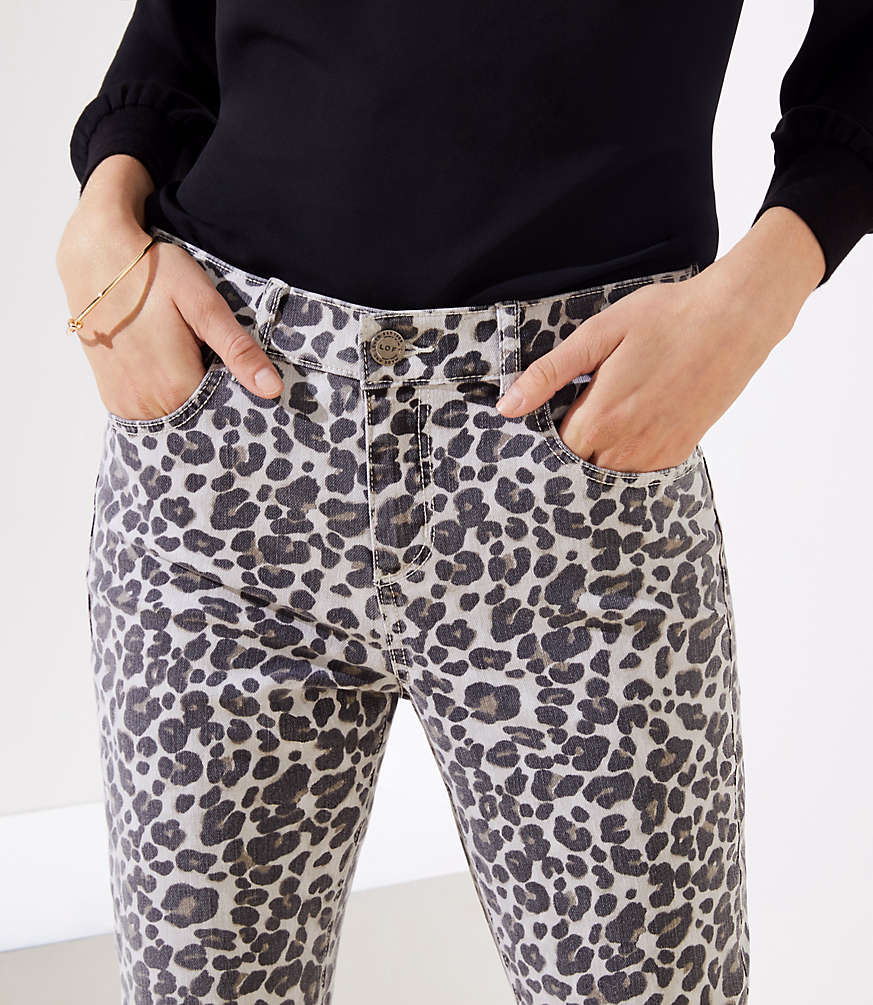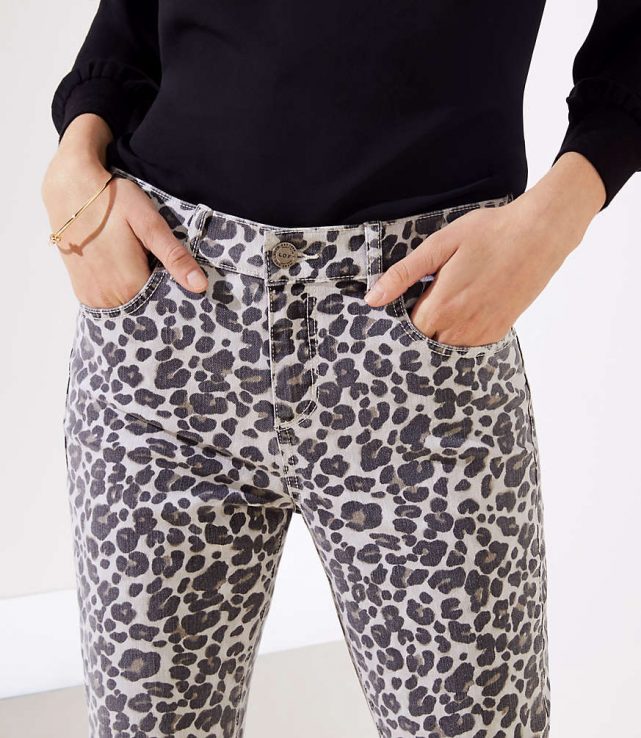 I recently purchased a pair of leopard jeggings at Sam's Club. They are not online so I found you a couple of options. I love mine! I'm wearing them now with a short-sleeved black tunic. Can't wait to wear booties and chunky sweaters with them.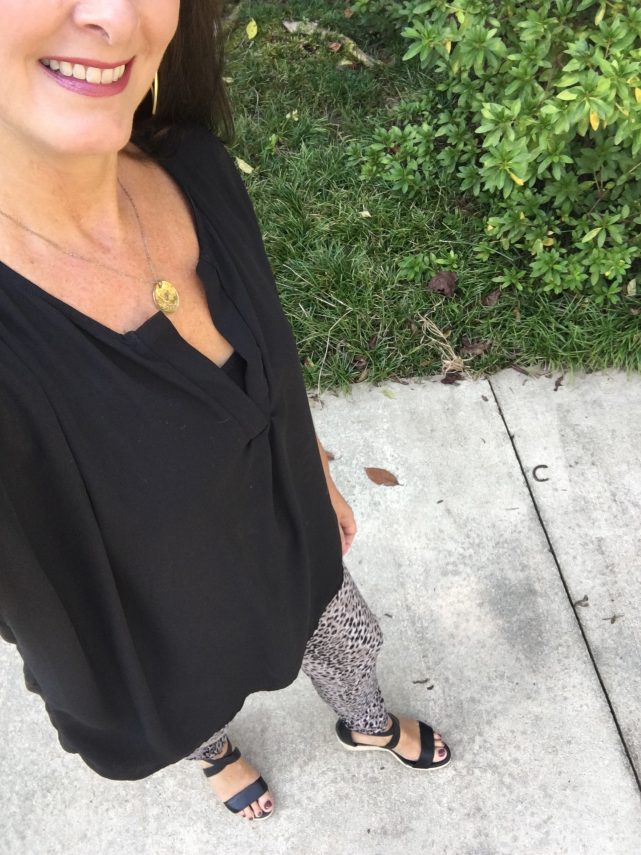 Here is a cell phone shot of me in mine. I love this outfit.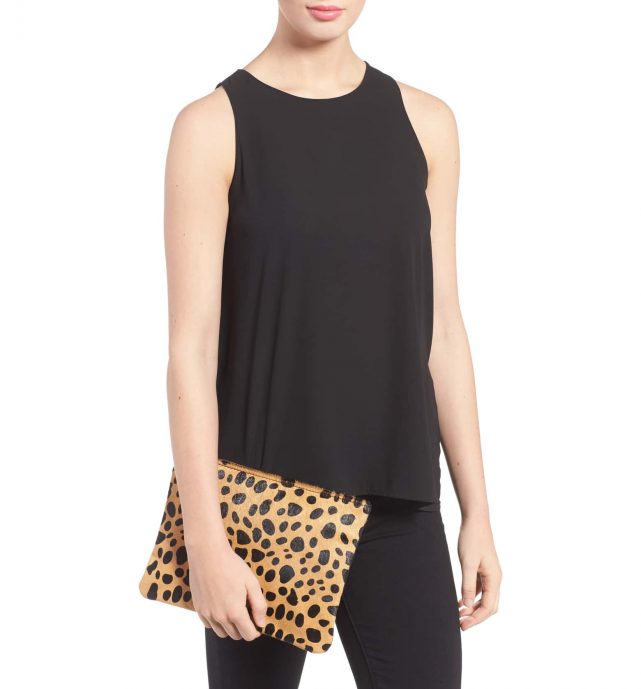 I use my leopard clutch all the time in all seasons! It's the perfect finishing touch!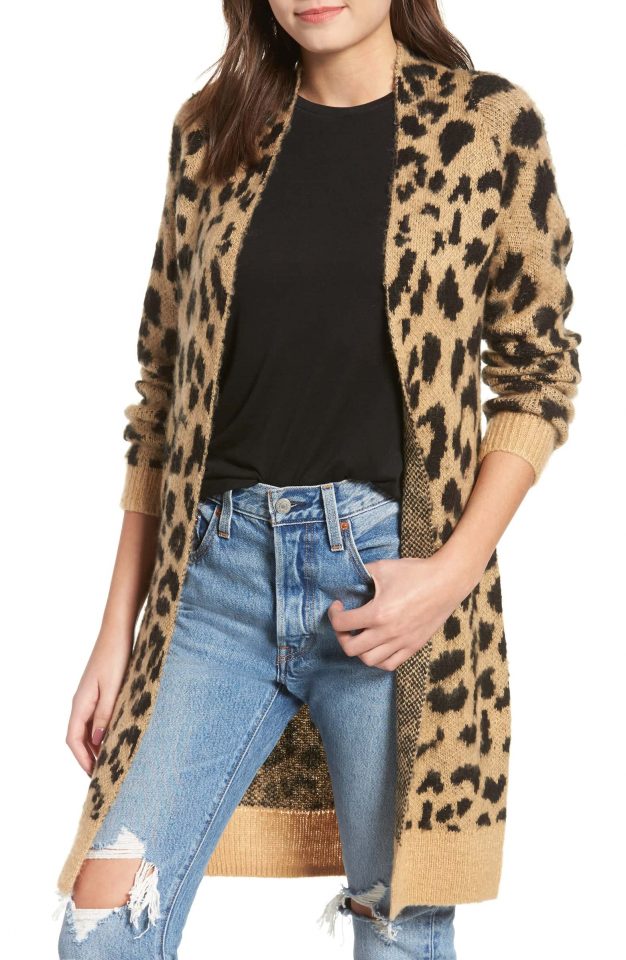 I have been eyeing this sweater for a long time. I think I'm going to have to add it to my cart. Dressed up or down it's so much fun!
UPDATE: Since writing this post, this cardigan has sold out! I've searched for a few similar! HERE | HERE | HERE | HERE | HERE
I'd love to hear how you add leopard into your wardrobe! Please share in the comments.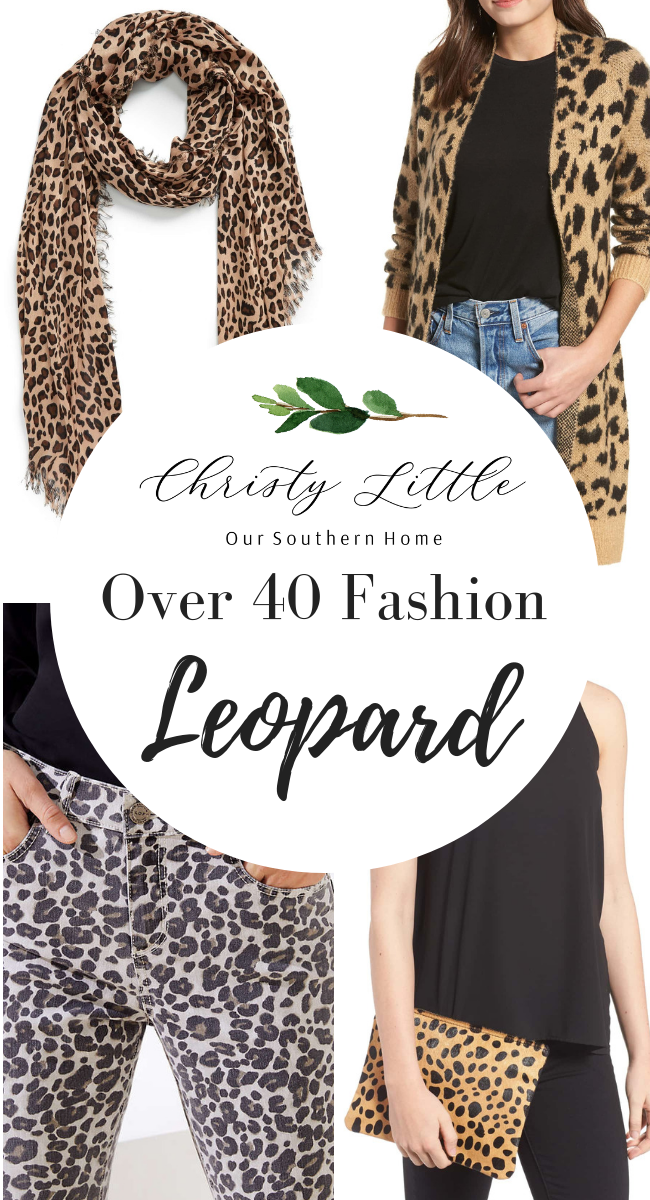 As I start a new book, I'm going to start sharing it with you! I love reading, and have really gotten back on track. I keep a book on Audible that I listen to while walking and working around the house. I keep a book by the bed!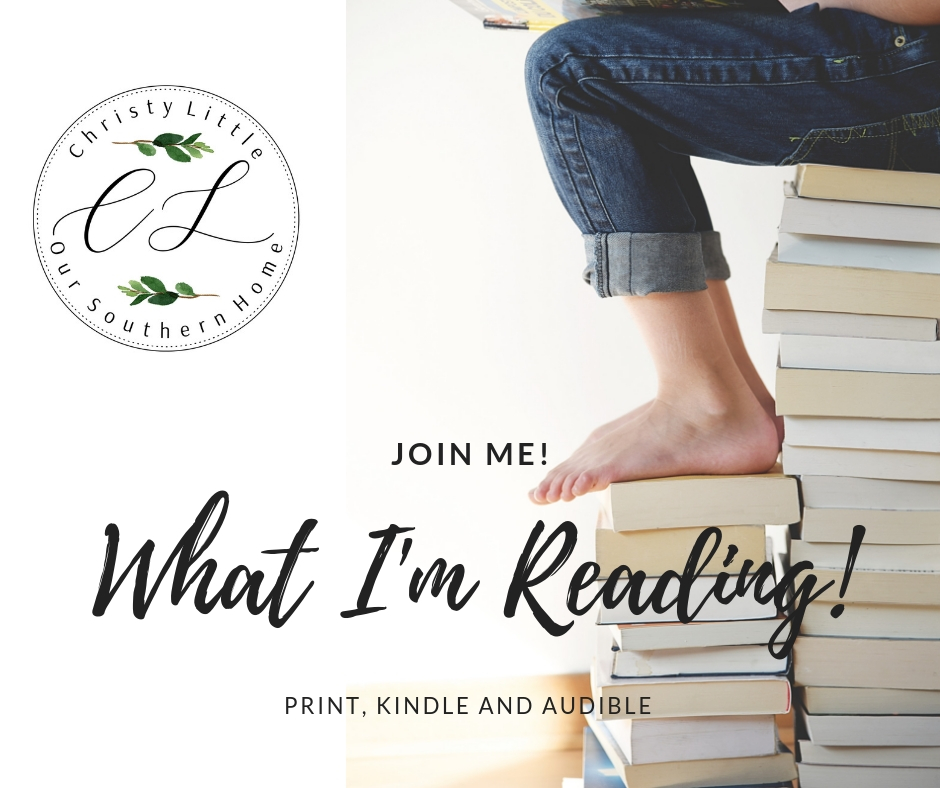 Currently, I am listening to The Other Woman by Saddie Jones. It's really every brides worst nightmare. Now this is certainly not the mother-in-law norm! Mine was wonderful!! This woman is totally sinister! It's a good listen.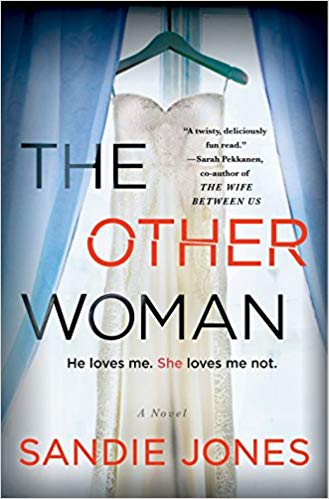 I have been reading Deliver Her by Patricia Perry Donovan before bed at night. It's the story of a family dealing with tragedy that has affected their daughter. The mother takes matters into her own hands and acts drastically without involving her husband!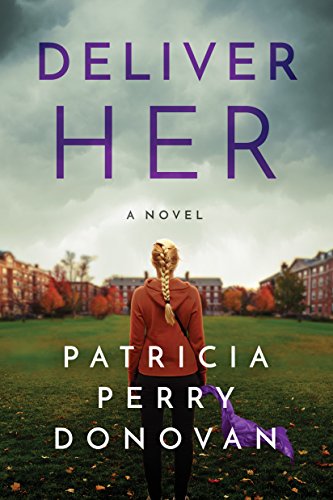 I hope you have a wonderful weekend!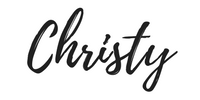 Buffer