Have you heard the buzz?  Google Reader will be history in July!  It was such a convenient reader, but from what I've read it has been falling behind in usage.
If you are looking for a great blog reader where all of the new posts from the blogs that you follow are neatly at your fingertips then I suggest looking into Bloglovin'. 
I've been using it for several months, and I love it!  It even has a phone app so I can read on my IPhone 5 while waiting on the kiddos in line or at sporting events. 
I'd love for you to follow Our Southern Home on Bloglovin'!  Here is the link.

You can even import all of your Google Reader blogs at the touch of a button into Bloglovin'.  I just did it in a couple of seconds!  Now it is all in one convenient place!  Great news for us bloggers is that it also counts as a page view!
I'd also love for you to join me on social media!  Click the links below to follow along.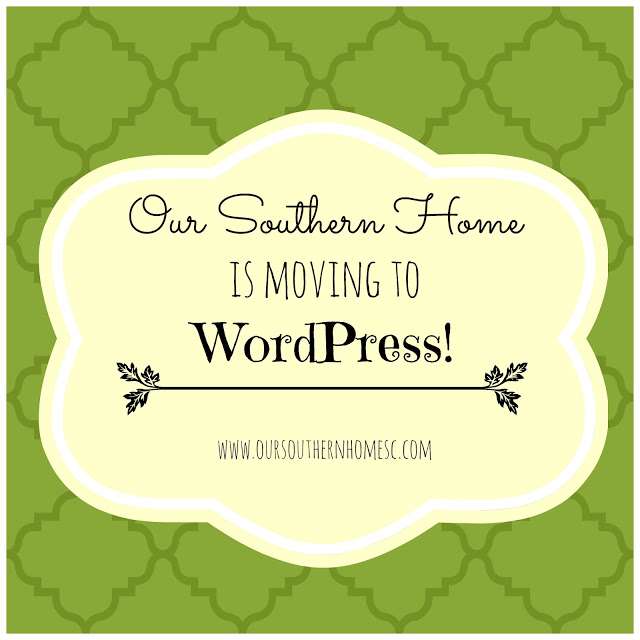 My move to WordPress has been in the works for a while now.  It is quite the complicated process, but is inching forward daily!  The newer, more organized format will be much easier to follow!  I am also loving the tweaking of my logo and new header.  Excited!!!  Even when I move, the address will stay the same.  I encourage you to follow in other ways than GFC as I will no longer have that when I move.  Until the big move, I will still be here!
So Happy to Have you Here!
Upcoming Posts:
simple moss covered wreath
2 furniture revamps
Sprucing up and update to the front entrance 
room by room tours
Buffer