French Accents by Anita Joyce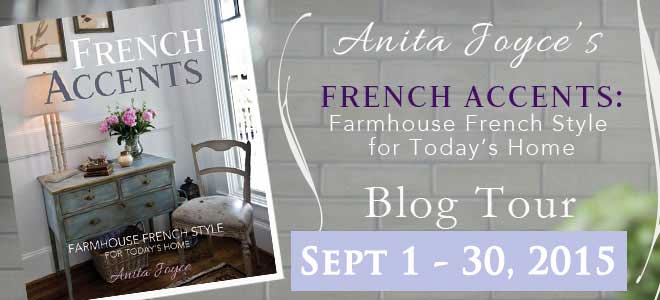 Do you follow the blog, Cedar Hill Farmhouse? Anita's blog was one of the first that I started following over 3 years ago. My love of French interiors was born during our France trip over 15 years ago. I was drawn to the colors, the distressed furnishings and the time worn vintage look.
A lot of people are intimidated by French style; thinking it's all formal and gilded. That couldn't be further from the truth.
**contains affiliate link**
Anita shares her effortless, livable French style in her new book, French Accents.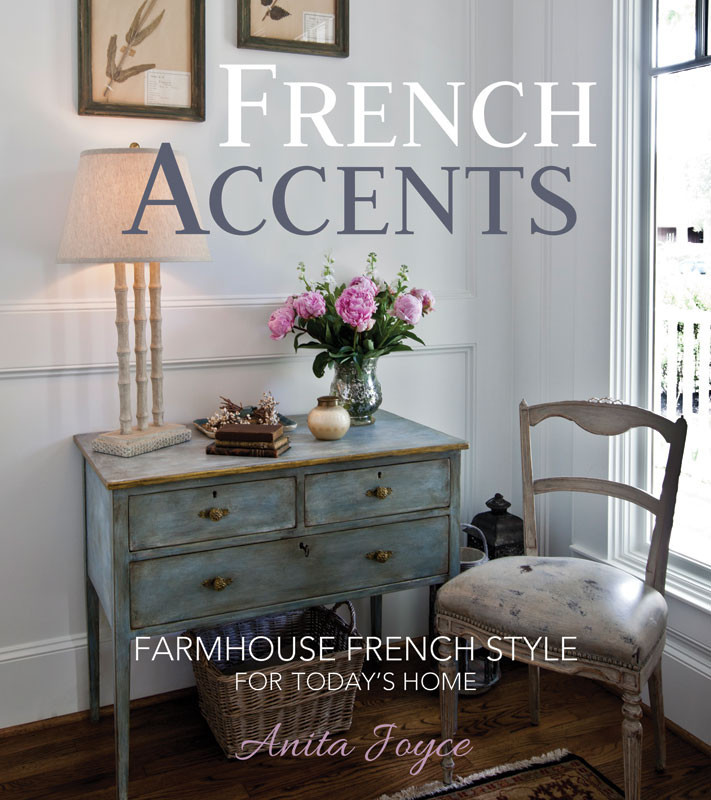 I started my blog a little over 3 years ago. Anita was one of those inspirations for me to start a blog.
I've considered Anita a blogging friend as we have done numerous blogland tours together. I had the pleasure of meeting her this summer at a blogging conference. She is just as sweet and fun as she comes across on her blog.
When she announced, she was writing a book…..I confess. I was a bit giddy inside. Imagine her beautiful images on you coffee table to view at your leisure.
When Anita asked me to review her book, I couldn't say yes fast enough.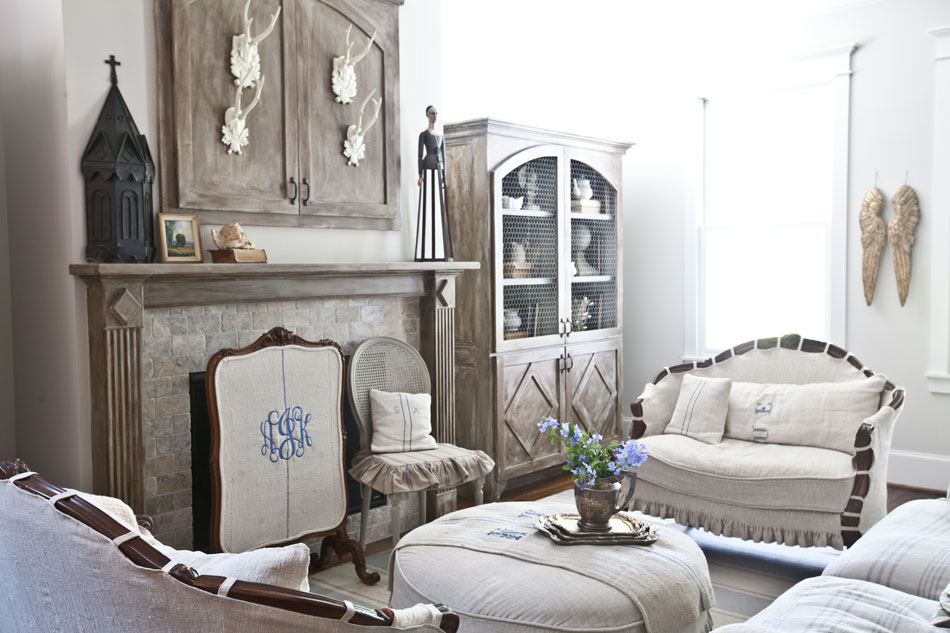 French Accents is beautifully written, styled and photographed. If you have ever wanted to incorporate French style into your home, look no further. Anita gives you help to get started as well as her favorite French shopping resources.
As you can see, Anita's style is not fussy, but relaxed with family in mind.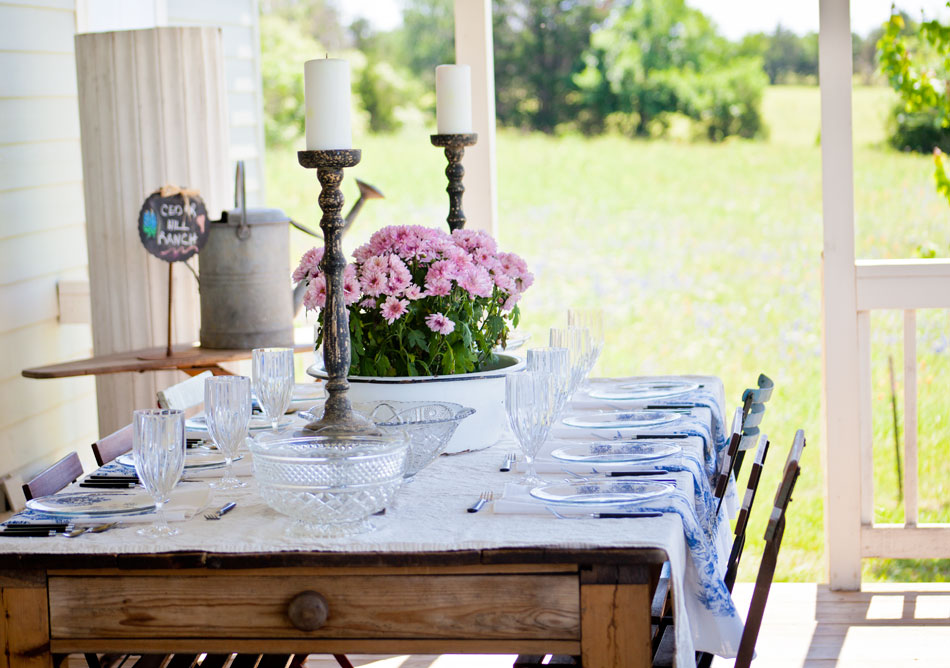 The gorgeous shots give you ideas to decorate your own dining table with collected items. Anita's style is simple, yet elegant.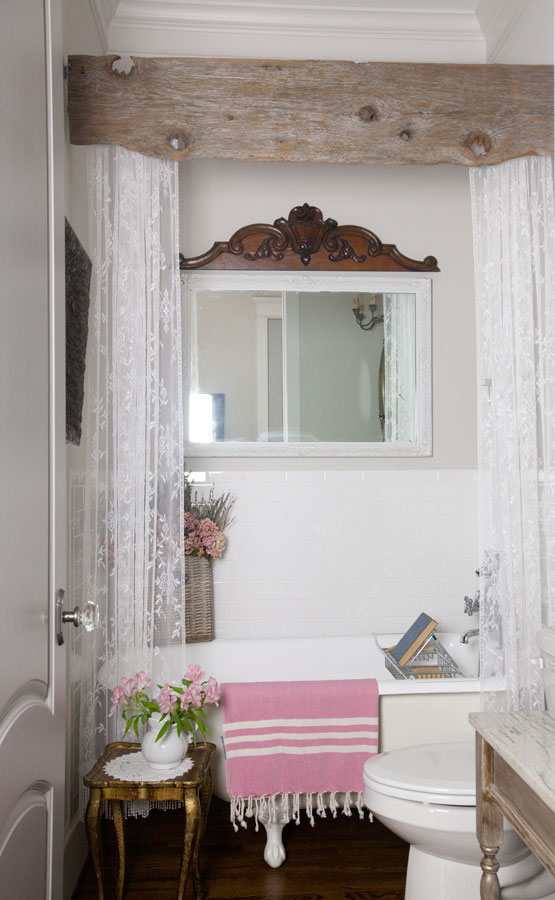 One of my favorite parts of the book is throughout, you are given a checklist. These are so helpful in organizing your space to decorate from planning to implementation.
The book is a wonderful 'how-to" guide for incorporating French Accents into your home.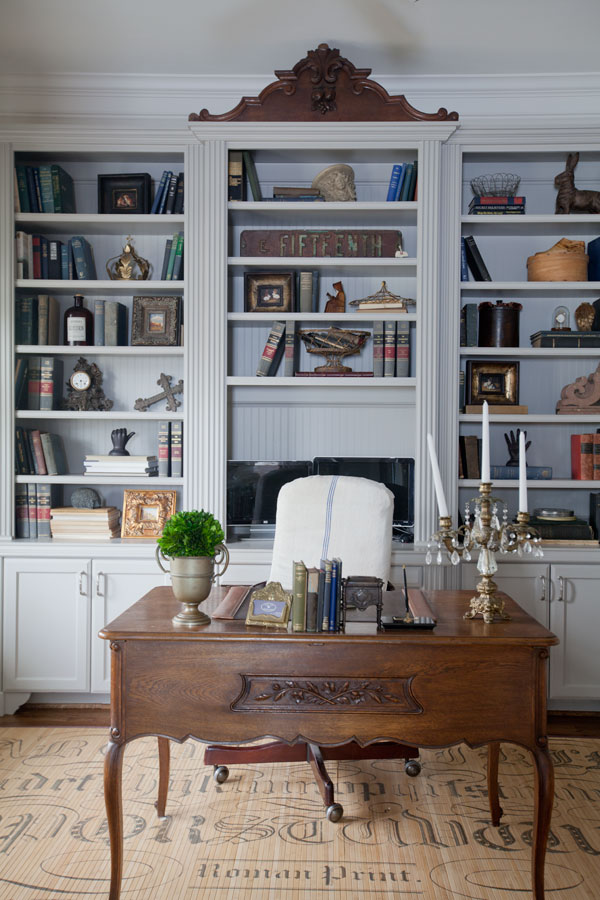 French Accents is a wealth of information and tips. One of my favorite tips in the book is to pick your paint color last! That's pretty smart when you think about it. Find you fabrics you want to work with first. There are many more paint color options than fabrics. Then pick your paint to match your fabrics. Love this idea!
You are also shown photos of how a room can evolve overtime. This is so important when working on a budget.
I have confessed here many times that I am a French design book junkie or collector to put it nicely. This is one of the rare books that shares with you HOW TO get the look. Most are just eye candy. You will be blown away at how this book will become your go to for reference.
I was given a digital copy for review, but plan to buy the hard copy!
You can purchase your hard copy HERE.
Kindle version can be found HERE.
Images Courtesy of Cedar Hill Farmhouse blog.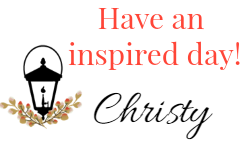 Buffer