Front Porch Console Table
Happy Friday sweet friends! I hope you've had a great week while in quarantine. I pray that you and your loved ones are safe and healthy during this time.
We have really been busy with our house. I'll be honest with you. When we are in the thick of home projects, I struggle to find the time and energy to work on the blog. It can be so hard to do both. I'm planning no labor intensive projects next week so I can work on the blog. Be on the lookout for some NEW content!
Last week was nonstop working in the yard. Monday-Wednesday was spent painting the interiors of the section of glass front cabinets. I also hand-washed all of the glassware and restyled the cabinet. It looks so light and bright now. I can't wait to share the minor kitchen updates with you.
Thursday was spent sanding and priming a tv console that I purchased through quarantine. I can't wait to finish it to share with you.
Speaking of furniture……I wanted to share with this console table that has had a home on our front porch for quite a few years. It was a thrift store find. I am loving it second makeover and thought it was worth sharing with your again for this week's Decor Encore!
Decor Encore is a new weekly series where I will be digging into the archives and bringing you projects from the past that are relevant for the season.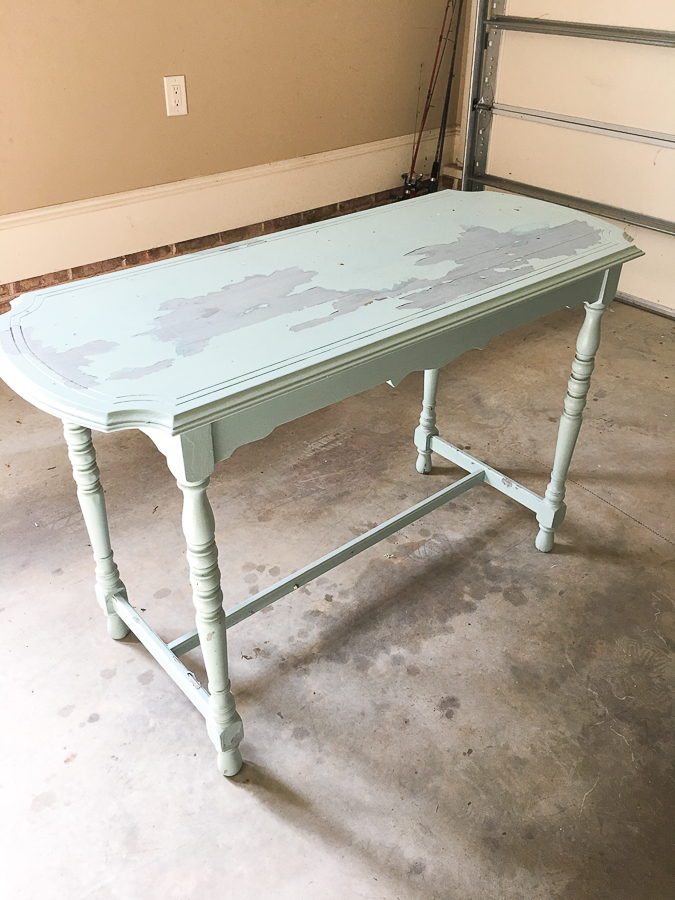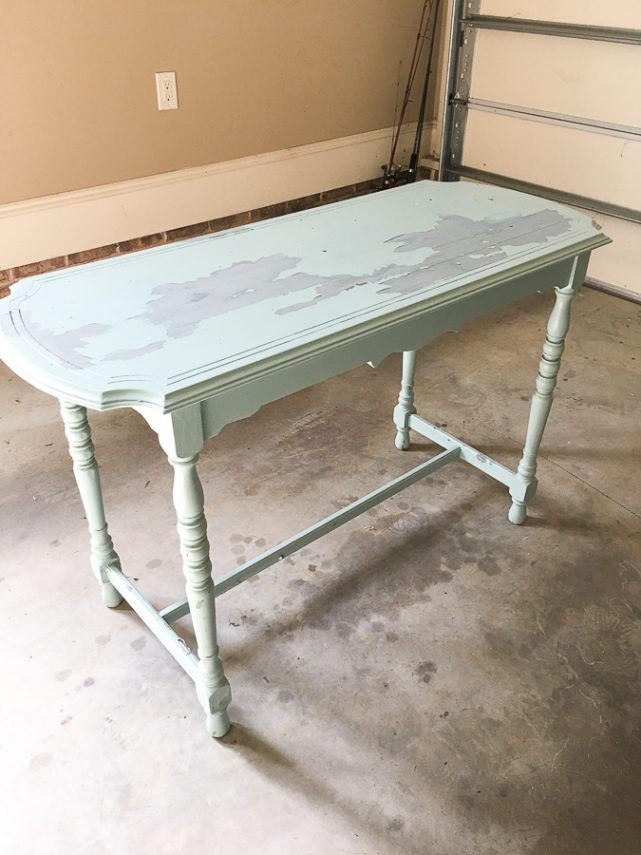 This table got a makeover about 9 years ago. It was way past its time for a new one. Notice the peeling paint from the elements. Honestly, I'm pretty impressed that it lasted this long.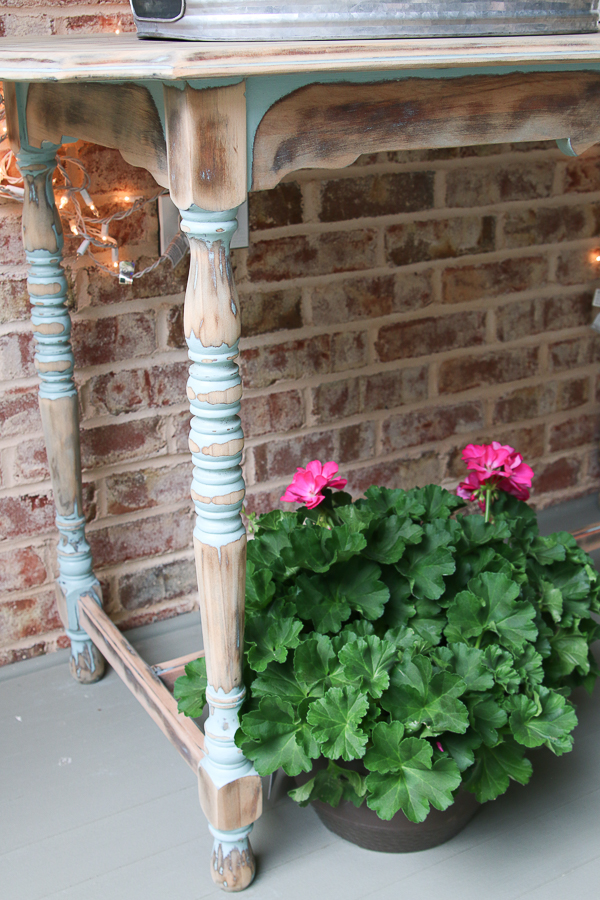 As I was sanding it, I decided that I loved the look it was achieving! You can read all the details on it HERE.
Now it's time to check out some inspiring ideas from the archives of my blogging friends! Be sure to give their posts a visit.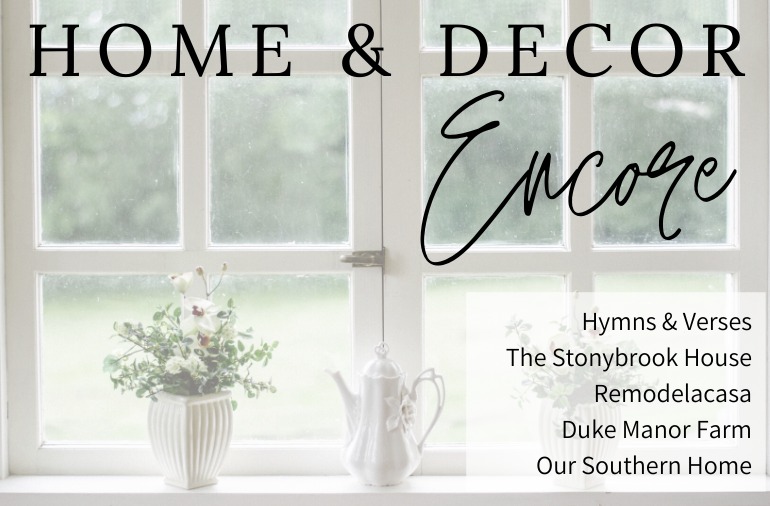 HYMNS & VERSES | MESSAGE CENTER FROM OLD DOOR
THE STONYBROOK HOUSE | DIY CHALK STYLE PAINT
DUKE MANOR FARM | BRING NEW LIFE TO 14 YEAR OLD CHAIRS
REMODELACASA | HOW TO RECOVER CHAIR SEATS
OUR SOUTHERN HOME | PORCH TABLE MAKEOVER
Thanks for stopping by! Be sure to check out my console table makeover HERE.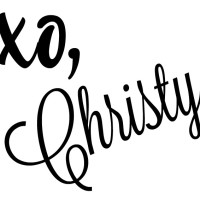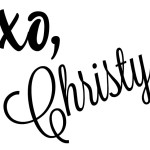 Buffer