Holiday Decorating with Hallmark
Christmas decorating in our home is officially underway. It can be a bit overwhelming when we drag all of our boxes from the attic, but once we start unpacking……the magic begins.
Every year I challenge myself to try my best to change-up my holiday decor using what I have.
It's always fun to add a new item or two into the mix.
I did just that this year. I always head to my local Hallmark Crown Gold store to purchase cards, gift wrap and our yearly dated ornament.
Did you know that Hallmark has a beautiful selection of home decor to decorate for the holidays?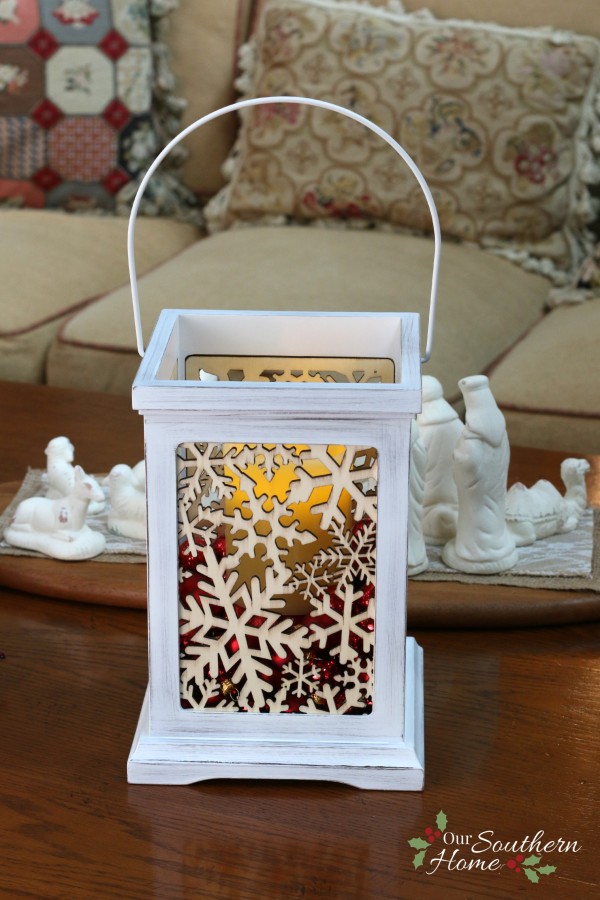 I absolutely fell in love with this laser cut lantern from Hallmark.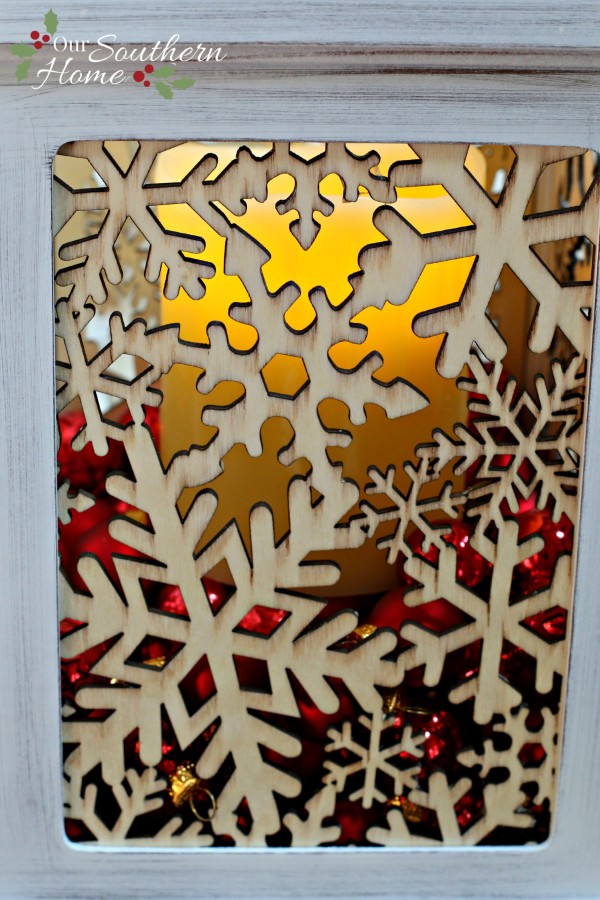 I adore the snowflake, laser cut pattern. I don't believe that I've ever seen anything like it before. I filled it with red mini ball ornaments and added a battery operated candle to it.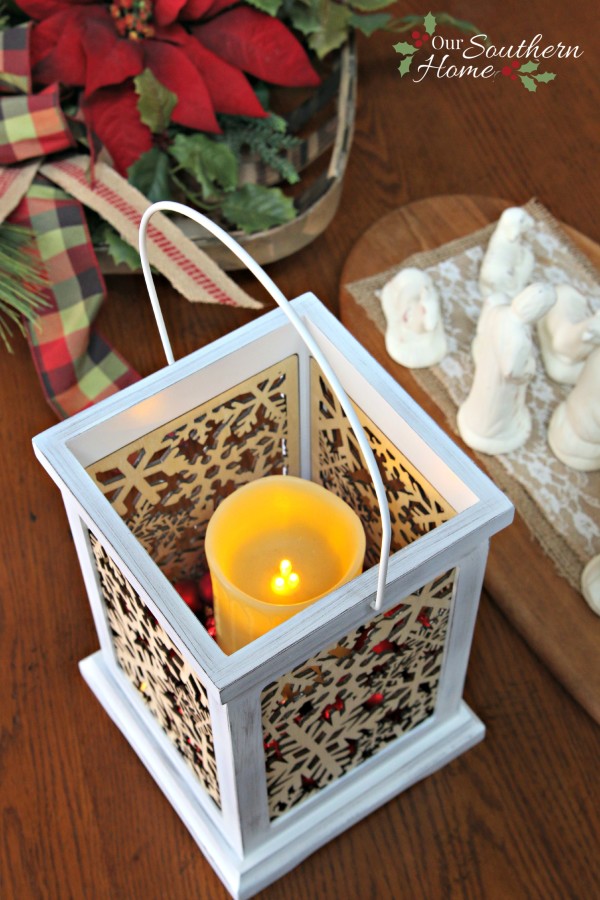 It has a pretty white, weathered finish. I thought it looked nice with my thrift store nativity scene that received a little mini-makeover.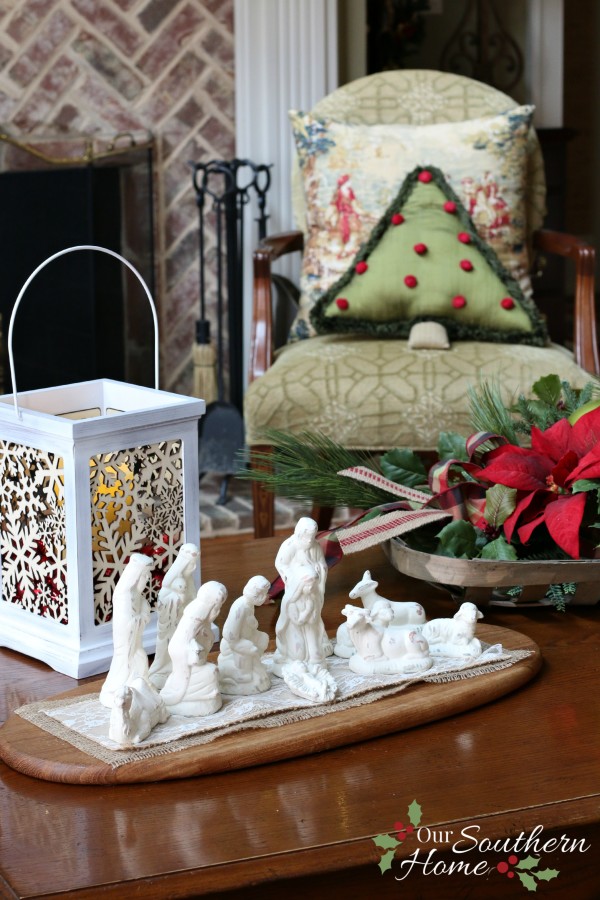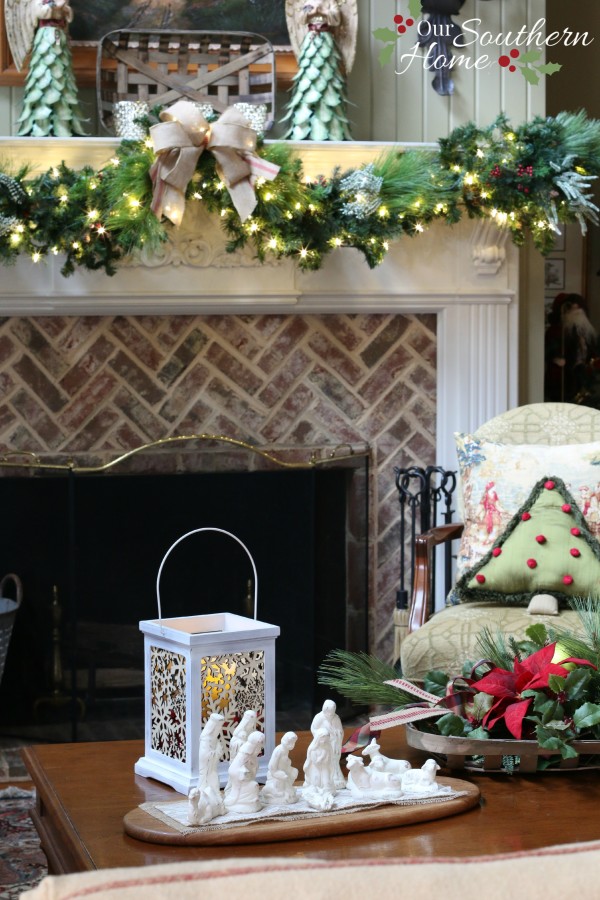 You can view Hallmarks card and gift wrap line before you head to the store which is a time saver.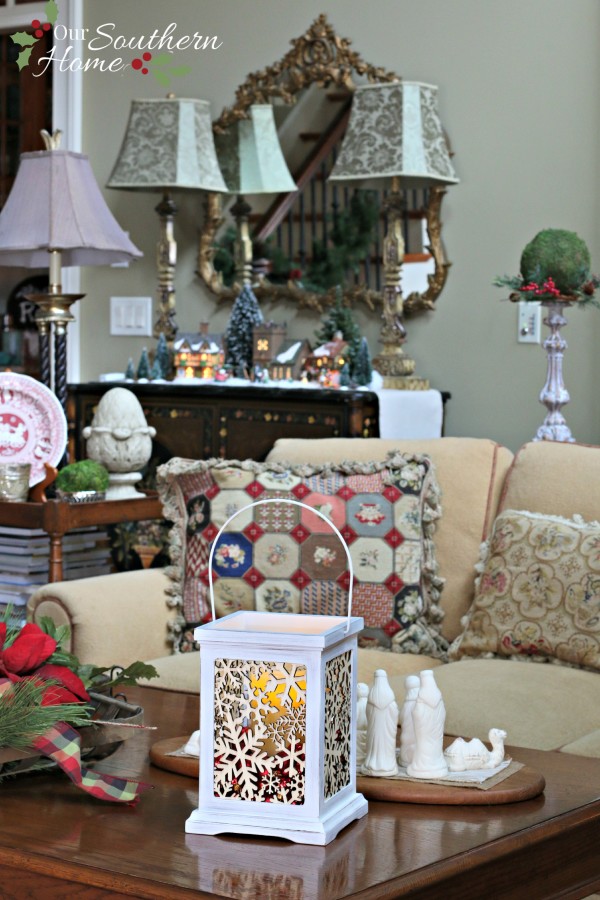 They've got wonderful gifts items this year as well. They are perfect for teachers, girlfriends, the mail carrier and more!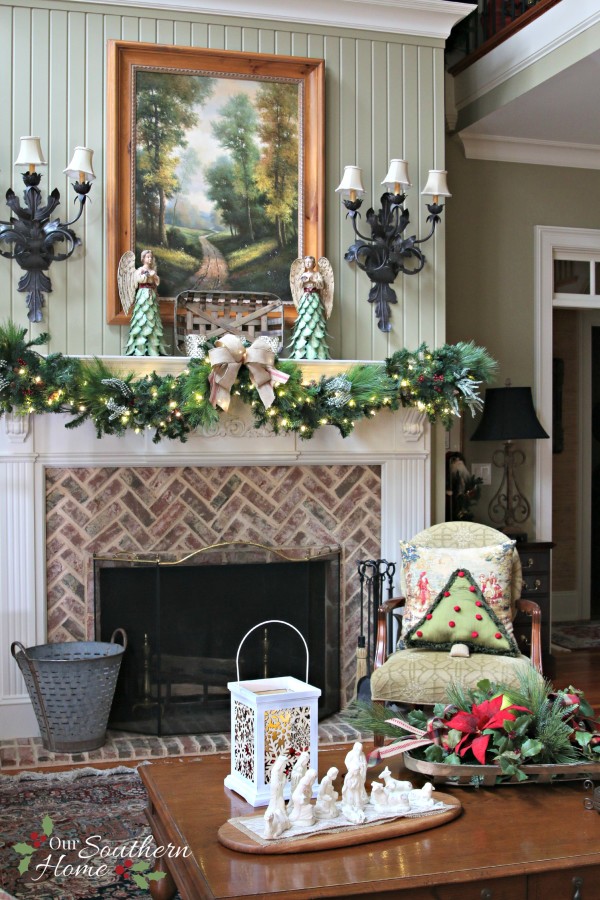 This is just a little peek at what I've been up to. I still have much more decorating to conquer. Be sure to come back early December when I'll start sharing all of my room tours for the holidays.
Be sure to check out the following at Hallmark Crown Gold:
I invite you to check out a brief video of our family room you've just seen in the photos above.
I'd love for you to follow along on social media!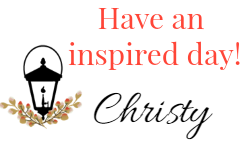 Buffer