Fragrant Spring Plantings
You know it's spring when everything is covered in yellow pollen! That's the case here, but oh what a sign it represents! Soon we will be dining and entertaining outdoors. Our screened porch becomes our living room in the warmer months. I'm giddy with excitement.
We just had a freeze this weekend and in the midst of a cold snap. Our last frost date for my area is April 15th. I looked ahead for the temps this week, and I decided that I was good to go for planting a few perennials. I definitely wouldn't risk planting annuals just yet.
Monrovia has a great site for entering zip codes to determine your USDA Cold Hardiness Zone.
I determined that I am in Zone 8.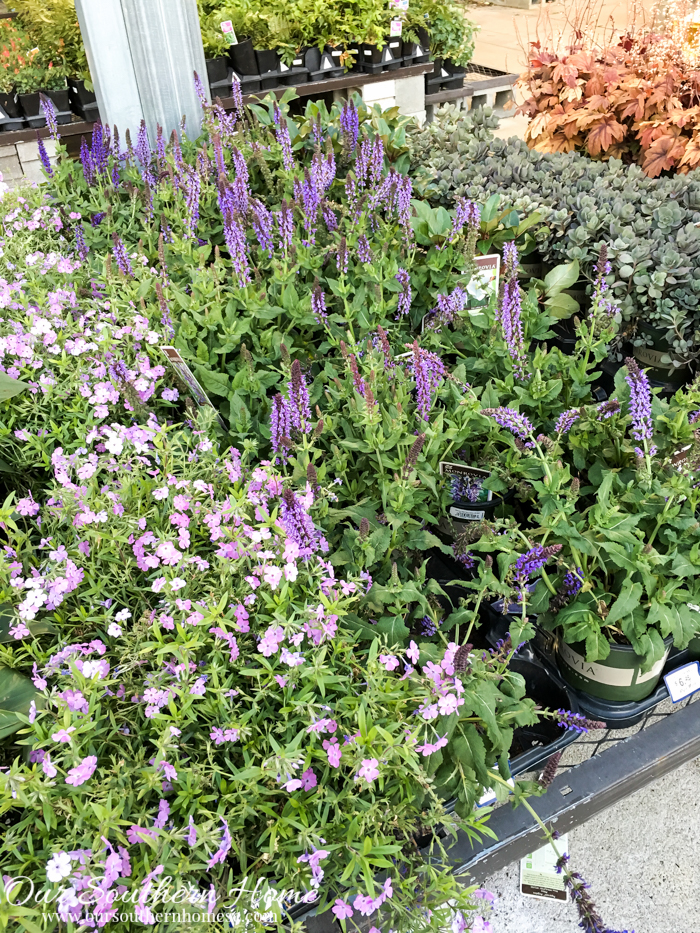 I looked around on the site and researched different plants for my zone. I was also able to search for local garden centers that stock Monrovia. I've trusted and planted Monrovia in our yard for years.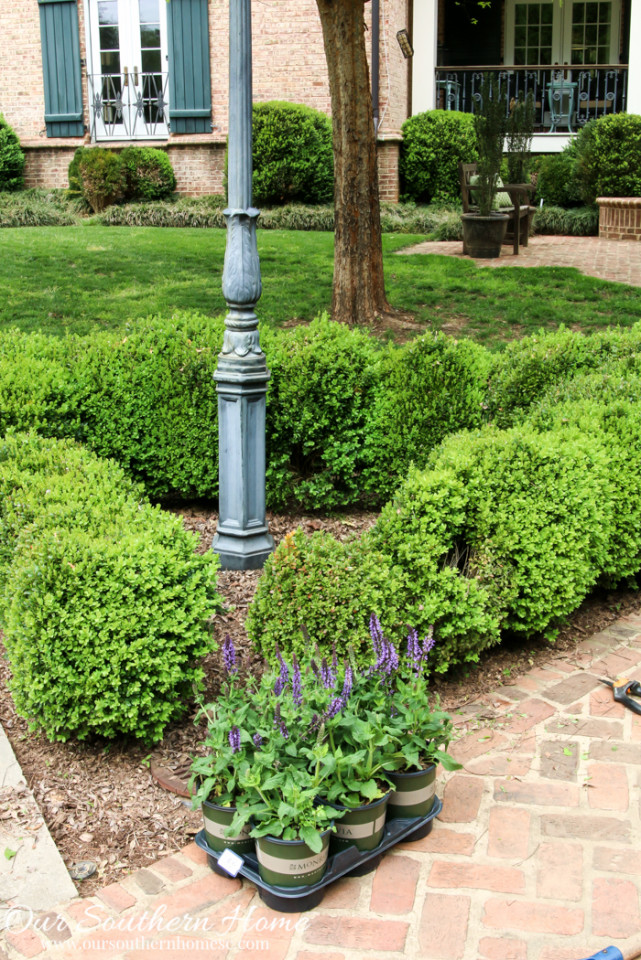 I knew that I wanted to fill this area with a fragrant flower that would attract butterflies and hummingbirds. I researched the Monrovia site and really studied up on some plants that I wasn't as familiar with. I decided to go with Salvia. I have them planted in the back yard. The size and color were just perfect for this spot surrounded by English boxwood. In smaller more compact spaces like this, I prefer to go with one specimen and color. It makes a more powerful statement. Salvia are perennials. I try to fill my yard with them. They come back each year and are more economical in the long run. I plant annuals in my containers. I'll start planting my annuals around April 20th.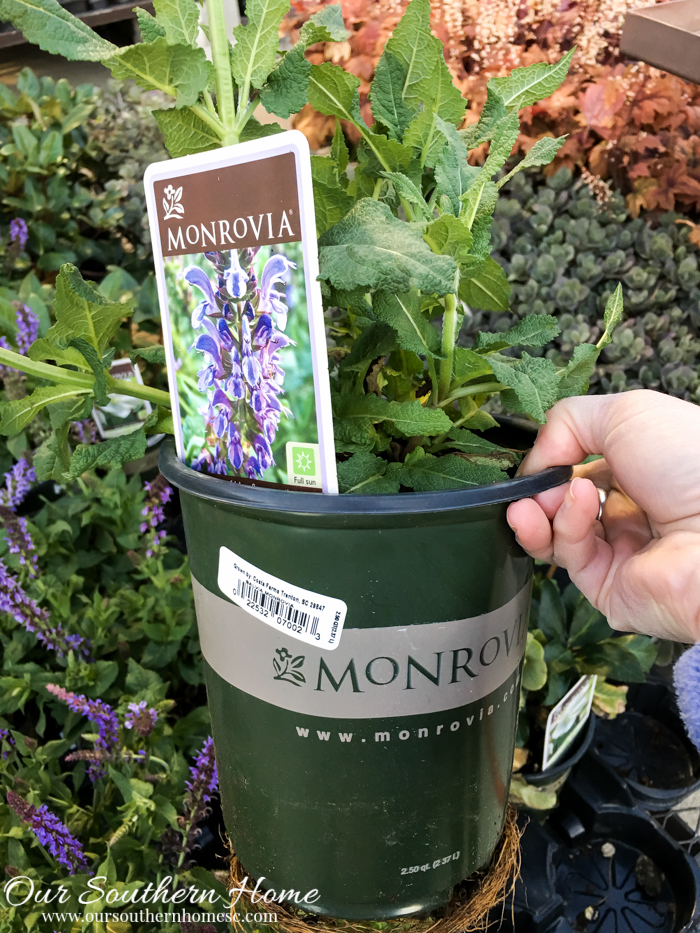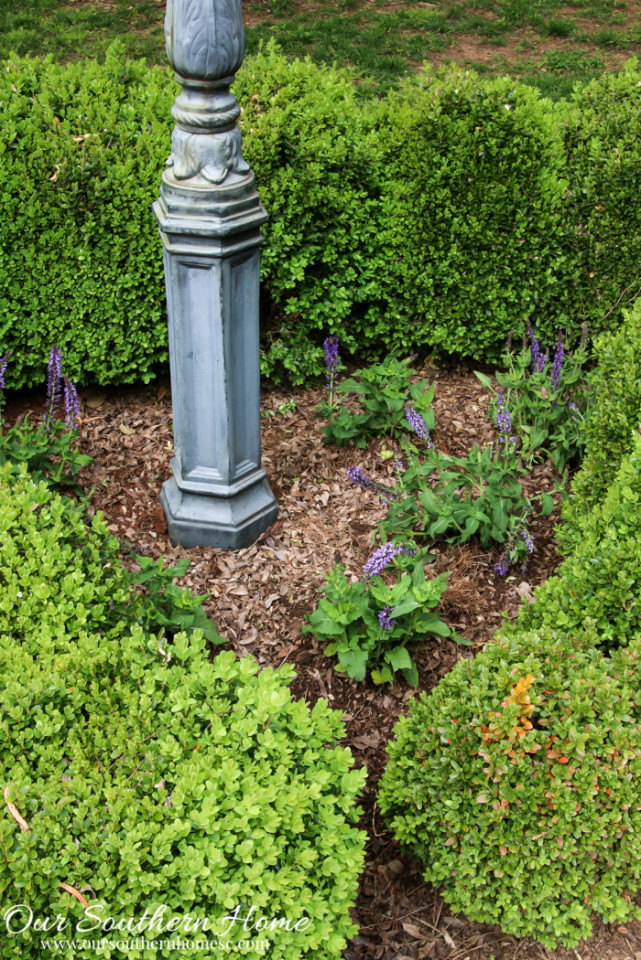 I planted 6 plants in total around the gas lamp-post. I had to strategically place them around the concrete in the ground securing the lamp-post.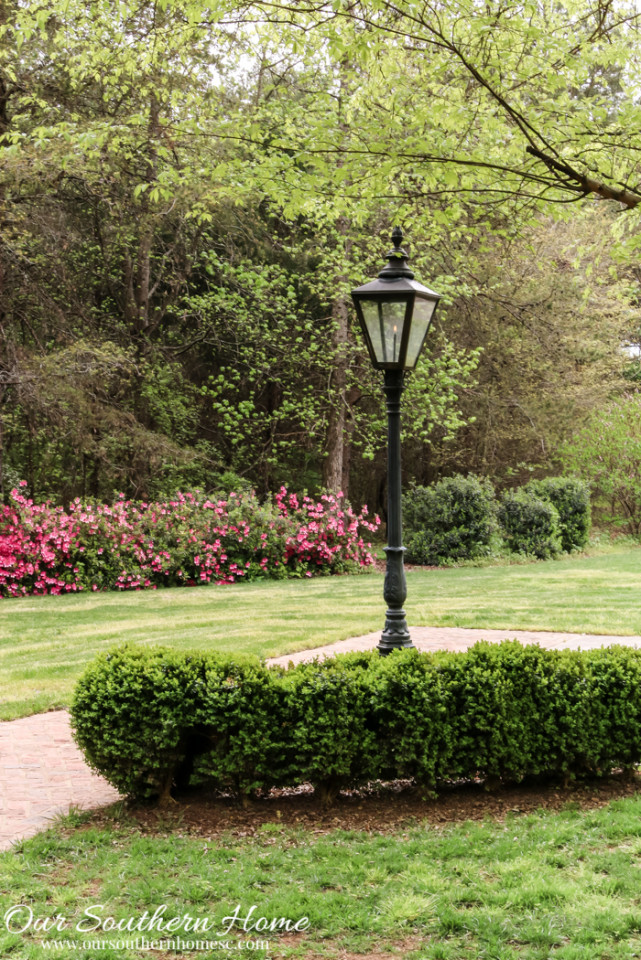 The yard is really singing signs of spring with the flowering azaleas.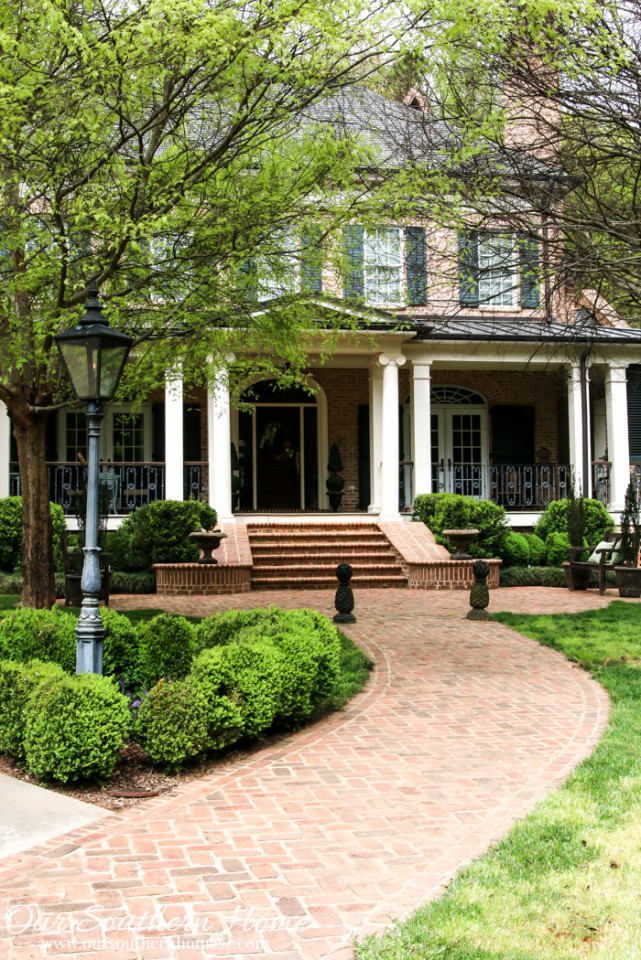 Once the Salvia gets some size, it will be beautiful welcoming guests as they walk to the front door.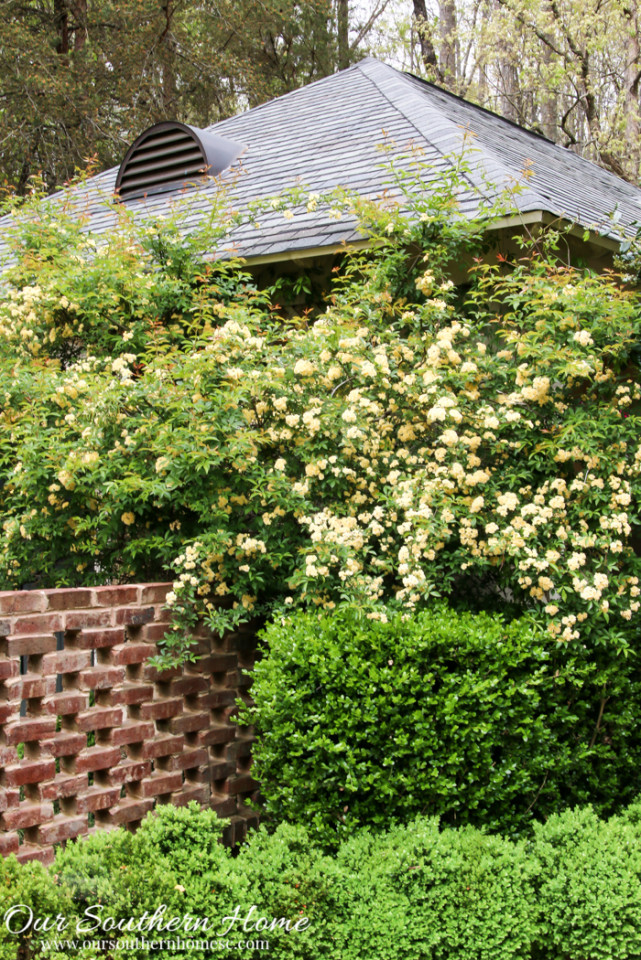 Another favorite in my yard that Monrovia also grows are these beautiful Lady Banks roses. The foliage stays green year round. They only bloom in the spring.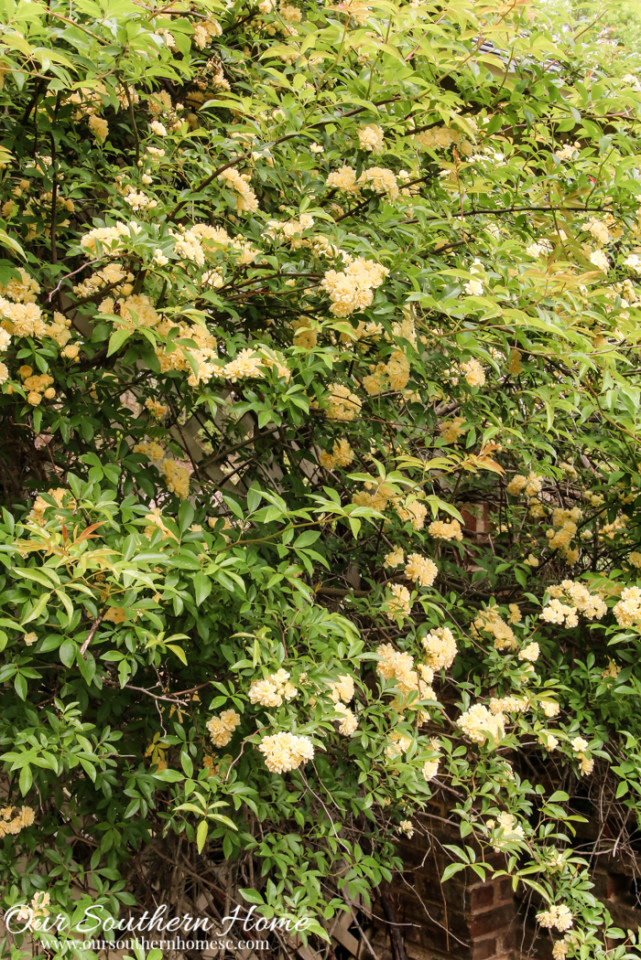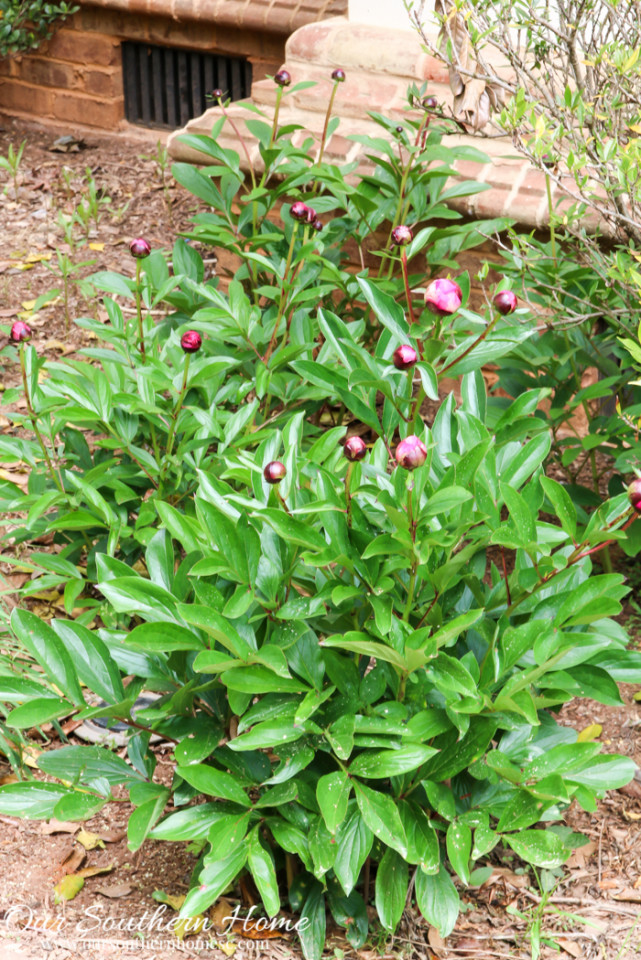 I'd have to say that peonies are my all-time favorite. They are just so glorious in bloom and smell Heavenly!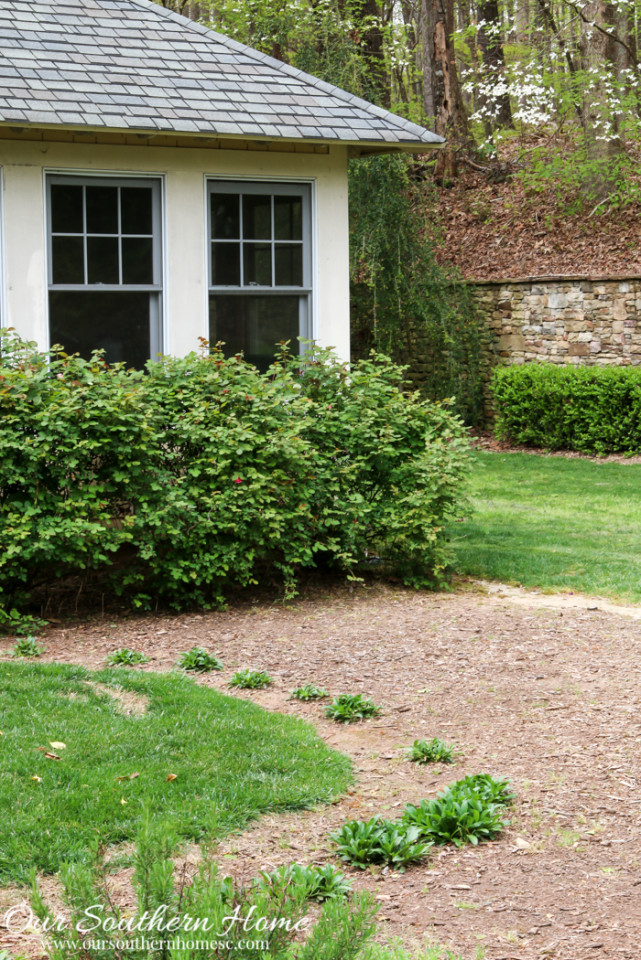 If you are looking for a lot of bang for your buck, go for the Knock-Out Rose. They bloom late spring through fall for me. They always make a beautiful backdrop for Mother's Day.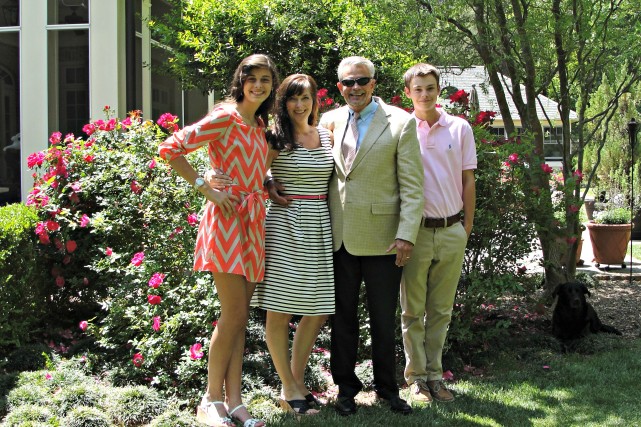 Here is a Mother's Day photo from a couple of years ago. They require no maintenance, bloom repeatedly and are just spectacular.
Be sure to visit Monrovia to plan your gardens this year. Visit HERE to find a garden center near you. I'm so glad I did. It's a great resource for discovering new garden treasures!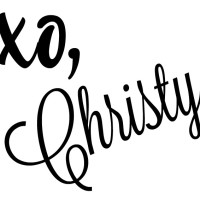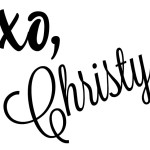 Buffer