Mix and match holiday outfit ideas with Chico's are classic and work beyond the holiday season. I can't wait to share these looks with you.
Latest from OSH
Did you see this year's Christmas Hour? You can visit it HERE.
Holiday Outfit Ideas
We have several low-key holiday events to go to throughout the season. We also have our wedding anniversary on December 27th. It's always fun to dress up a bit for it. I love to pump up the volume in December with a little subtle glam. 
A big plus for me is pieces that I can mix and match to get many different looks. This allows me to wear them beyond the Christmas holidays.
Last December, I purchased my first Chico's piece, and I was sold from then on out.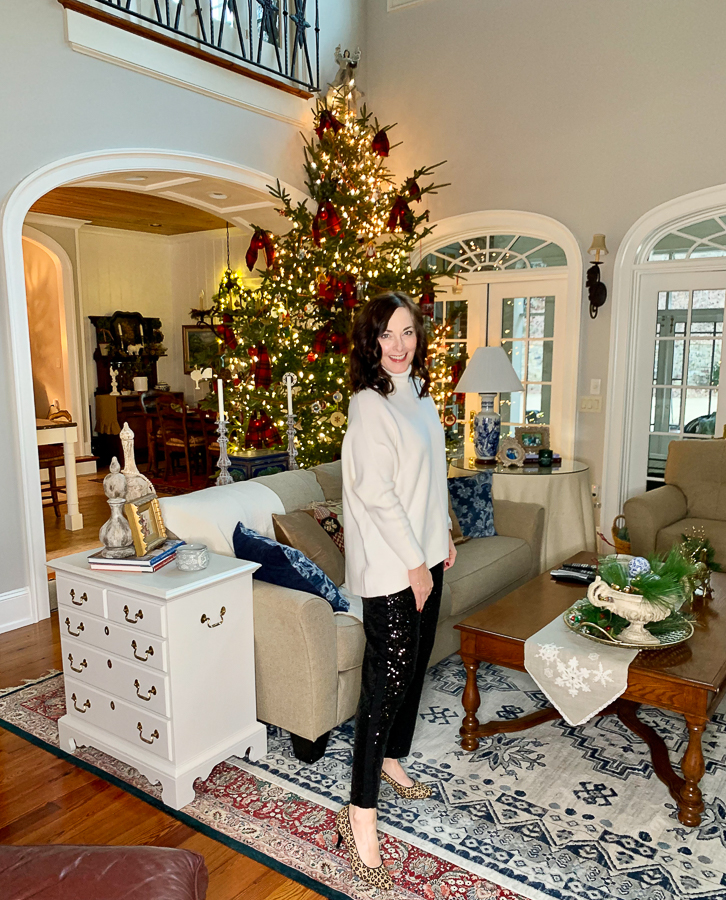 I bought these fabulous sequin pants last year. I got so many compliments on them. I wore them several times. In fact, I always looked for an excuse to wear them. I look forward to wearing them again this year. This year they have these sequin leggings.
Many of you loved them as well. It was my most clicked link in December!
This year, Chico's went all out on their holiday fashion pieces. 
Since I posted that one photo last year, I've been working with Chico's over the past year as a social media partner. 
Many of my pieces have been provided by Chico's as paid sponsored content. While this post is not sponsored here on the blog, it was on Instagram.
Not everyone that reads here is also on Instagram so I thought I'd share the looks over here as well.
Ashlyn even got in on the fun!
Some of my items have sold out or are very low in stock. If you see something you want, buy it right now. They are having big daily sales. Remember the velvet kimono that I'be been waiting to buy on sale. I ordered it online and picked it up in store yesterday ON SALE. Y'all it is GORGEOUS!!! They are running daily sales so I check daily.
Their jewelry is of amazing quality and makes a great gift or stocking stuffer. 
You'll find a handy SHOP THE POST at the end! I have linked items that I own, great alternatives and items from our home that is pictured.
You can find many of my fashion posts in my regular SATURDAYS ON THE PORCH features or HERE.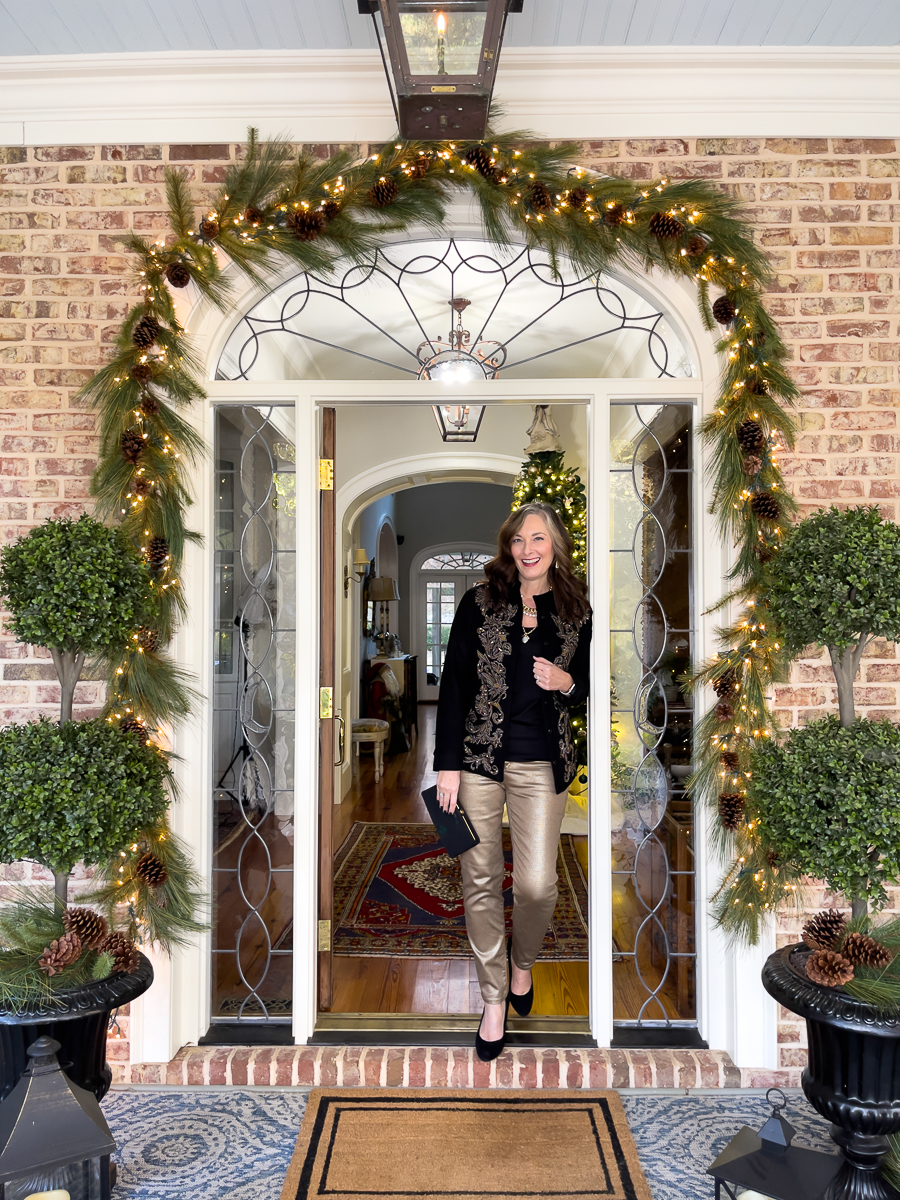 I absolutely love this look. It's dressy yet a bit relaxed with the gold pants actually being 5-pocket jeans. These gold jeans may actually be my favorite Chico's piece.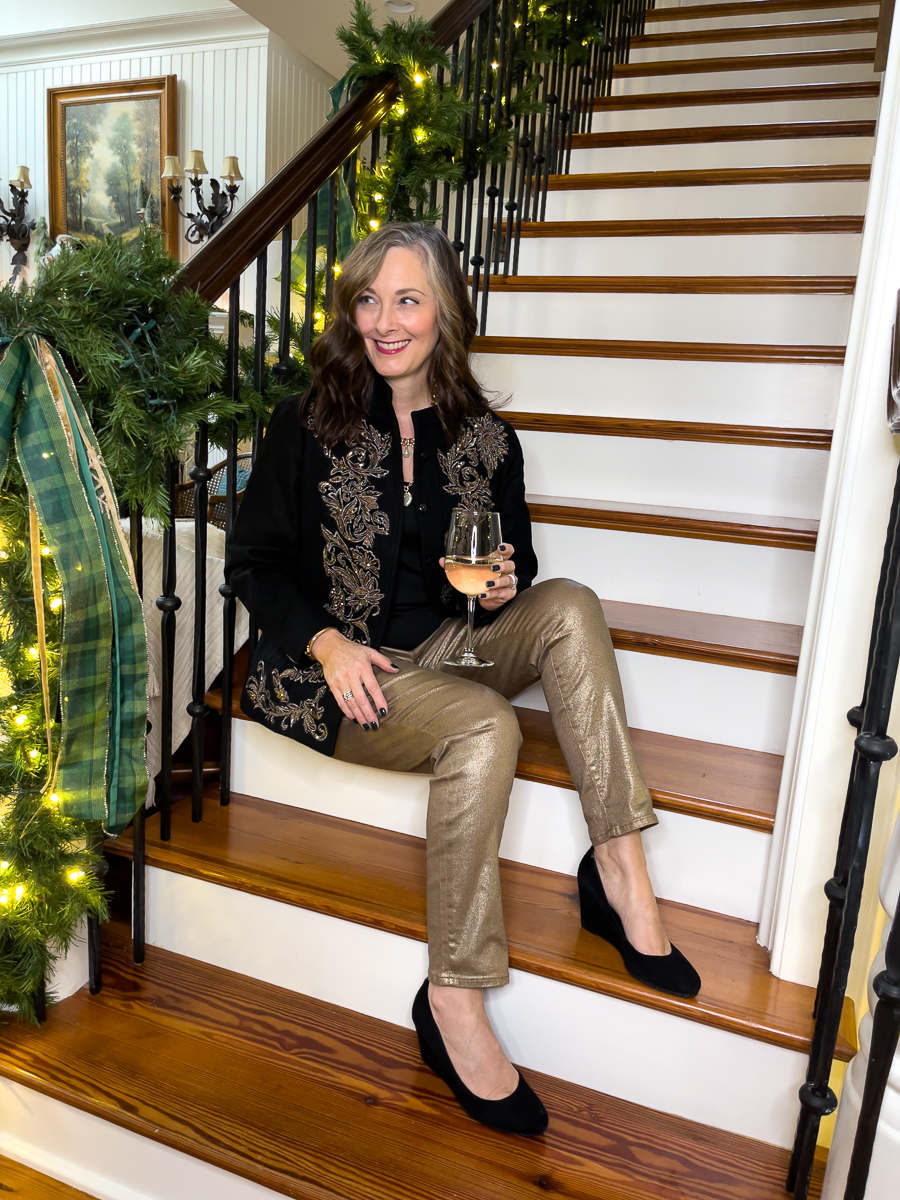 I will also wear the jacket with a turtleneck and blue jeans as well.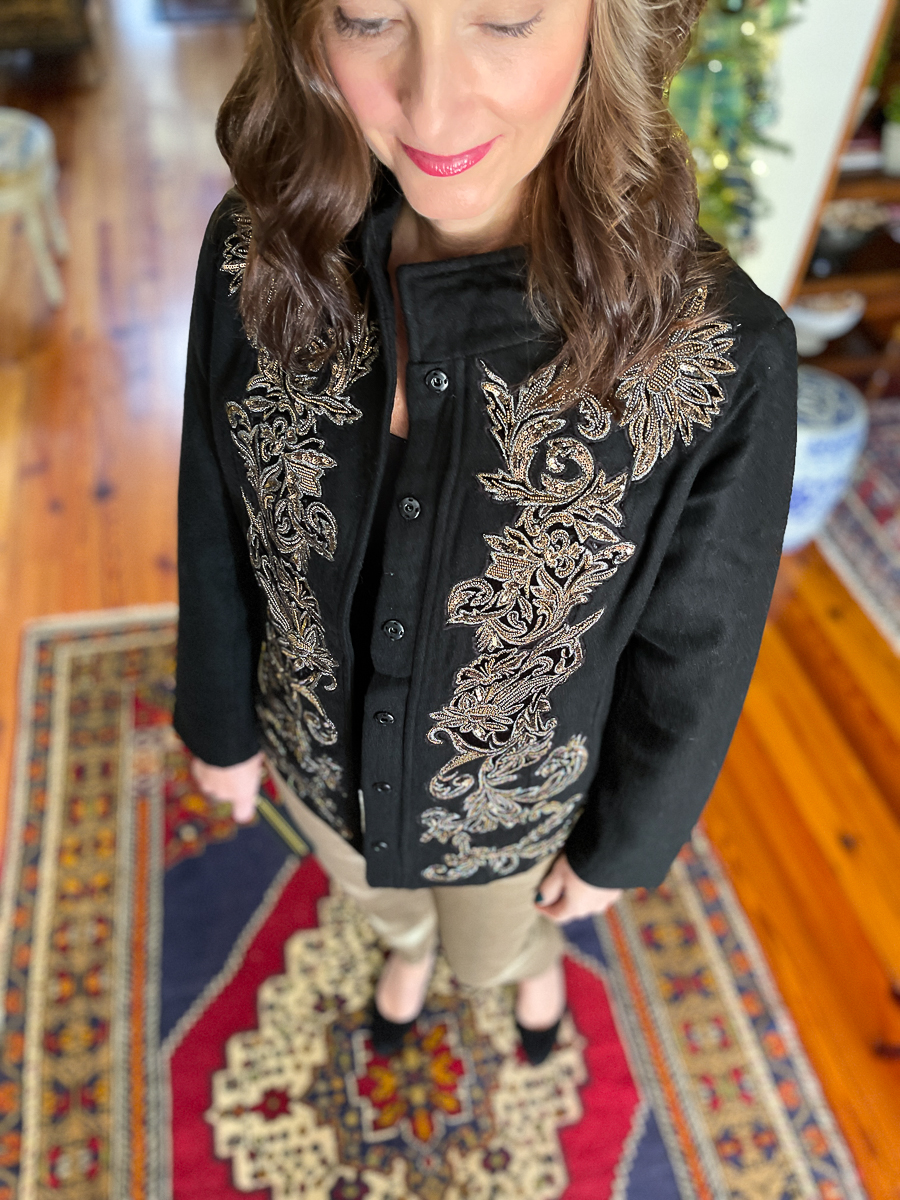 I felt it was a bit dressier with a sleeveless tank.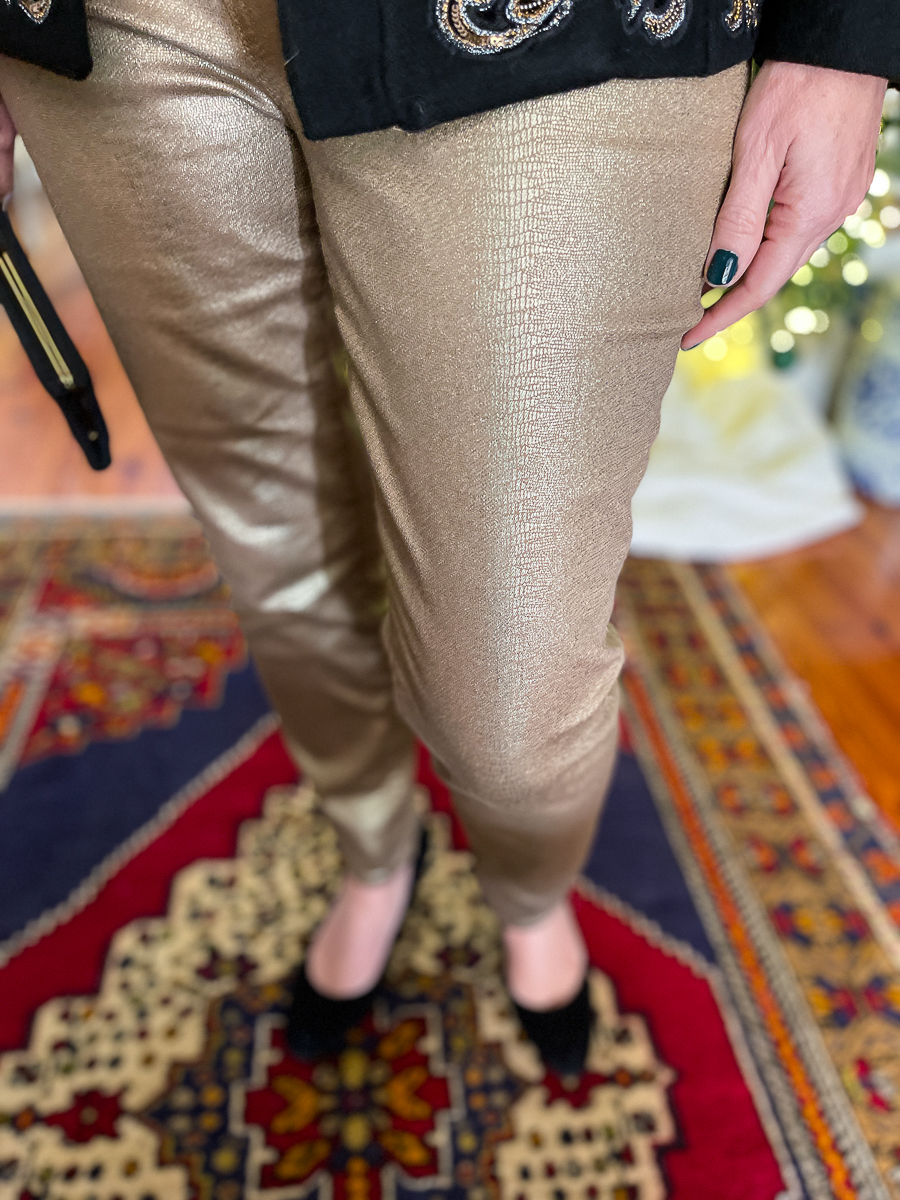 The gold jeans have a wonderful texture to them.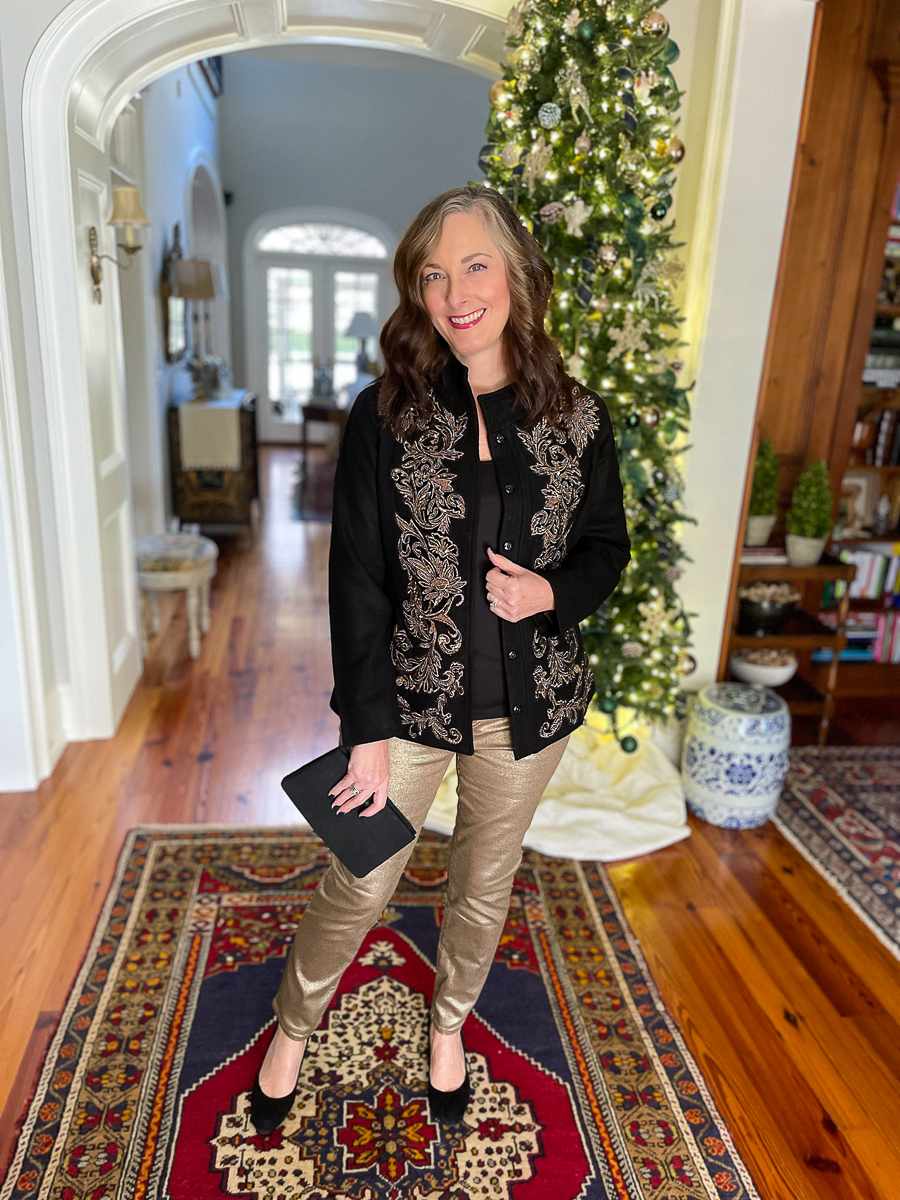 Would you believe that the little clutch was my mom's from the early 60s!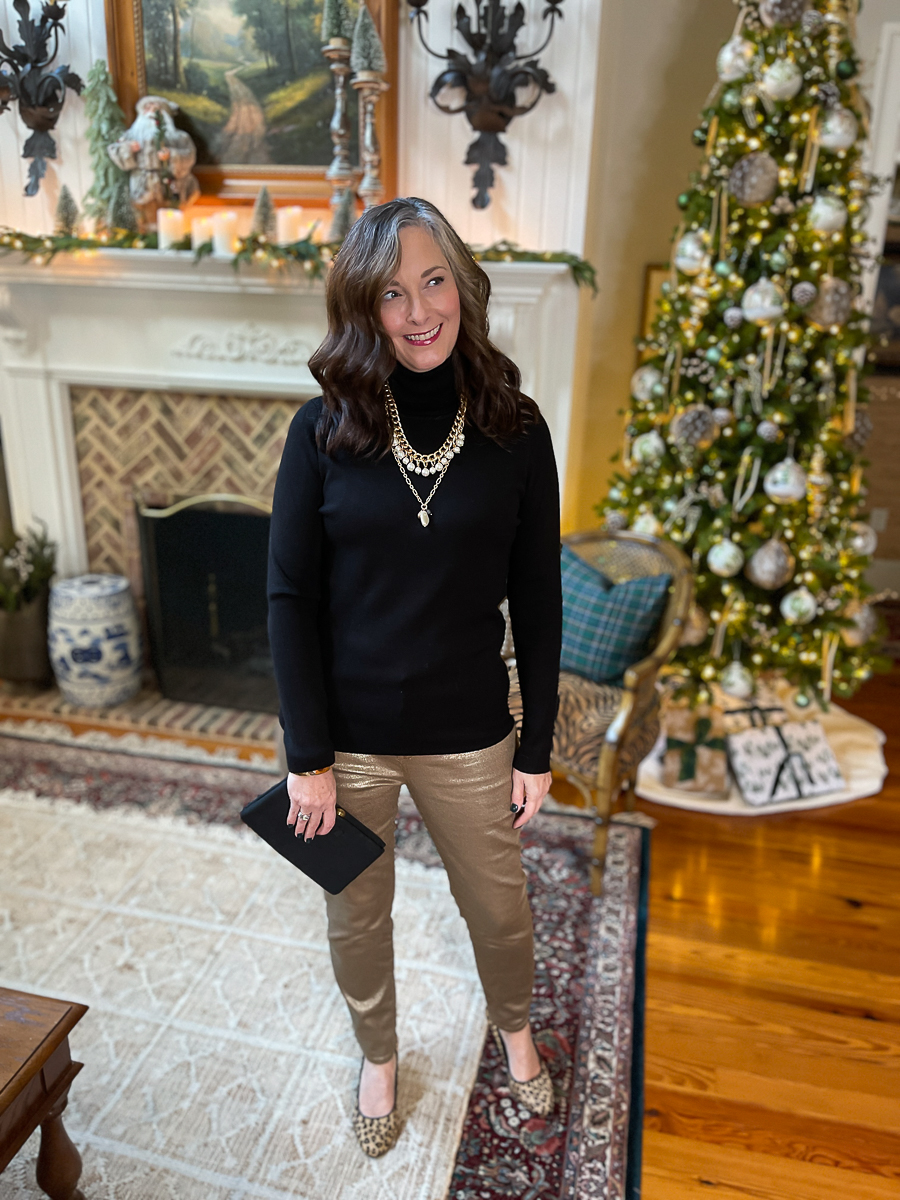 Here are the same gold jeans with a black turtleneck and leopard heels. I would wear all of these looks beyond the holidays.
These turtlenecks are a definite staple piece. They are a great layering weight. I love that the turtleneck is fitted and stays in place. I can't stand a turtleneck that bunches or sags.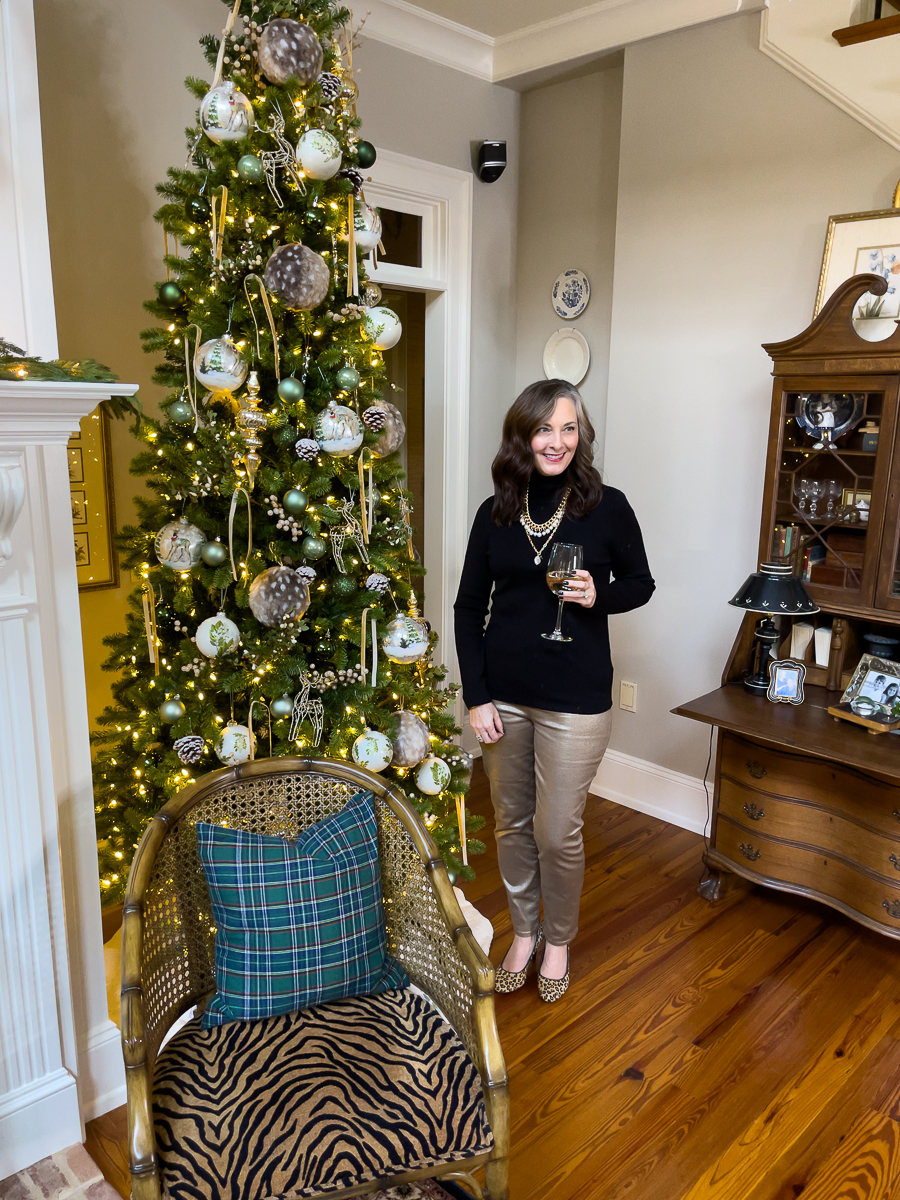 The jeans look great with flats and heels.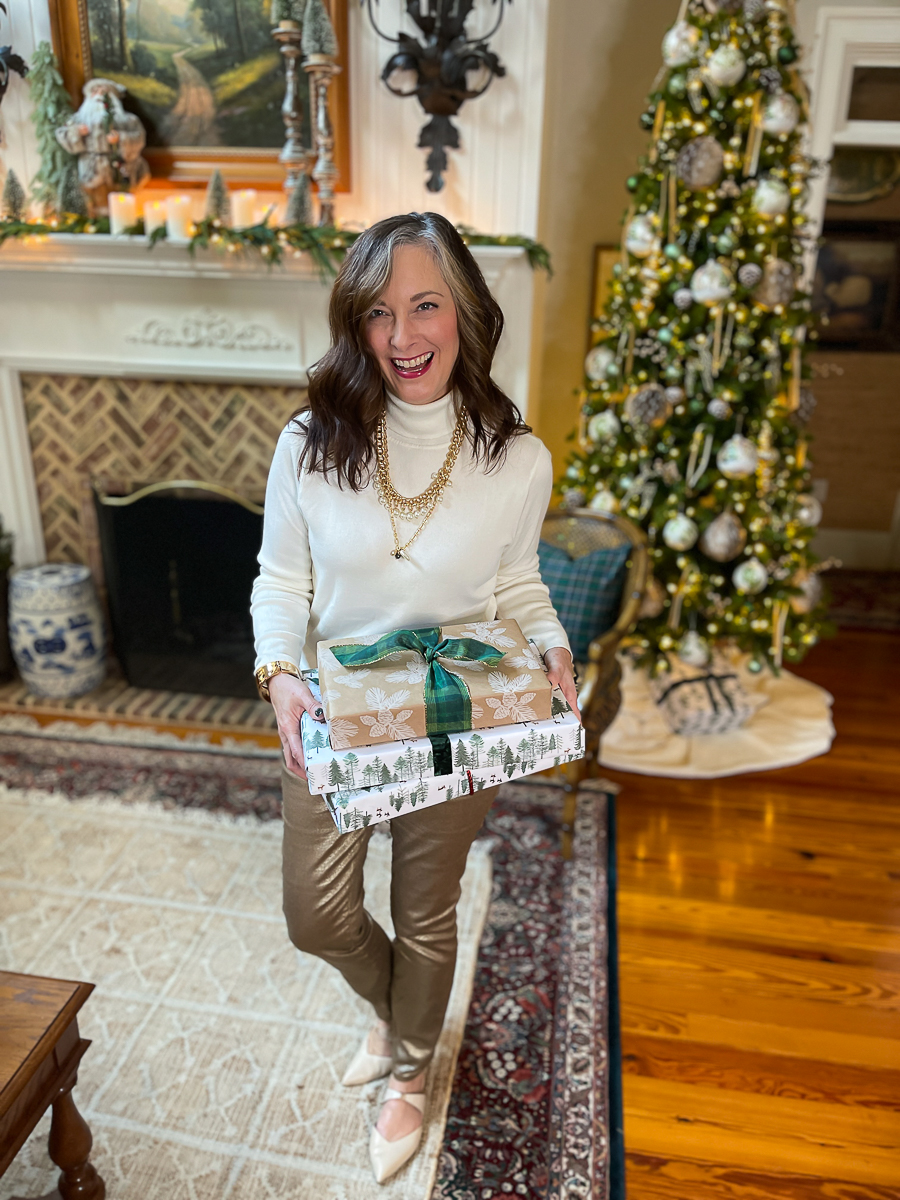 This is my favorite look with the gold jeans. I love the winter white and gold jewelry. Not pictured, but I've also worn the gold jeans with a denim shirt and leopard flats!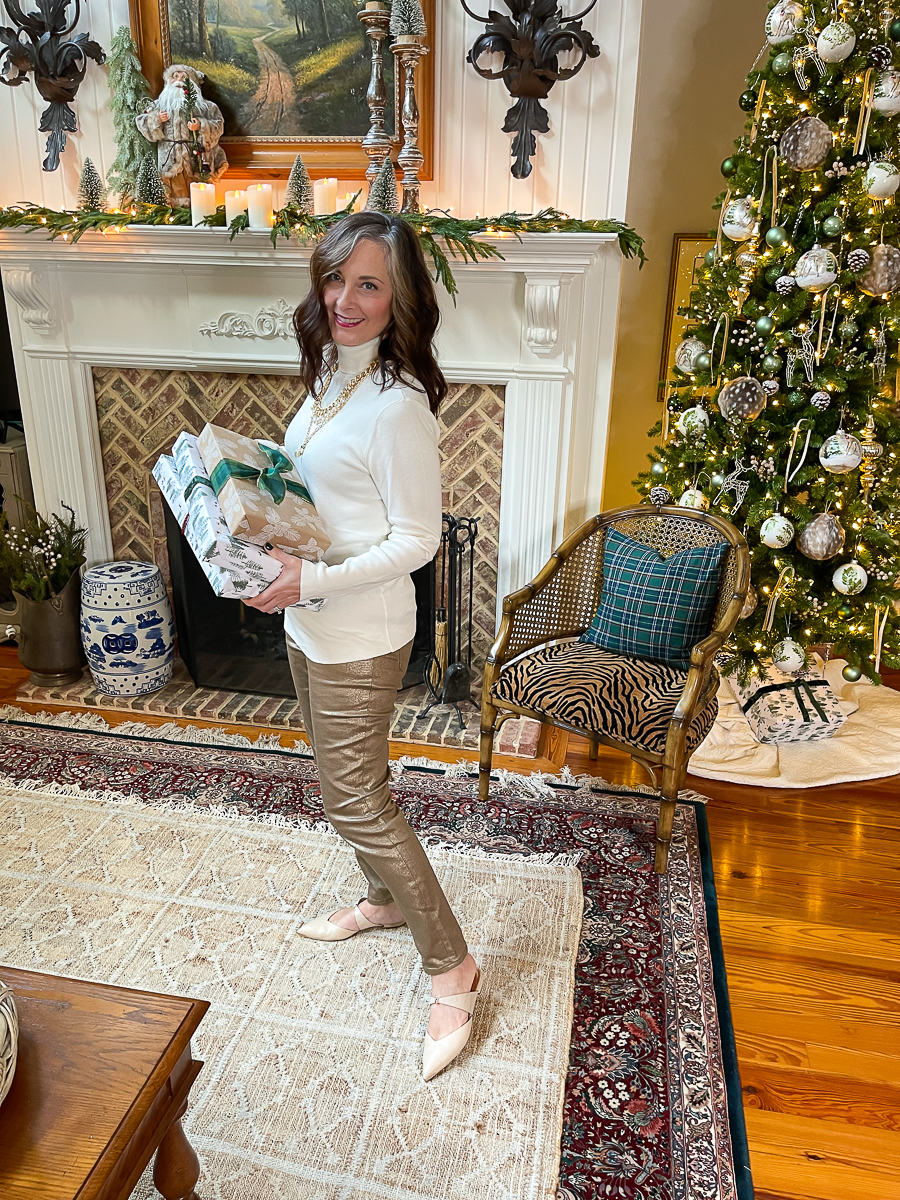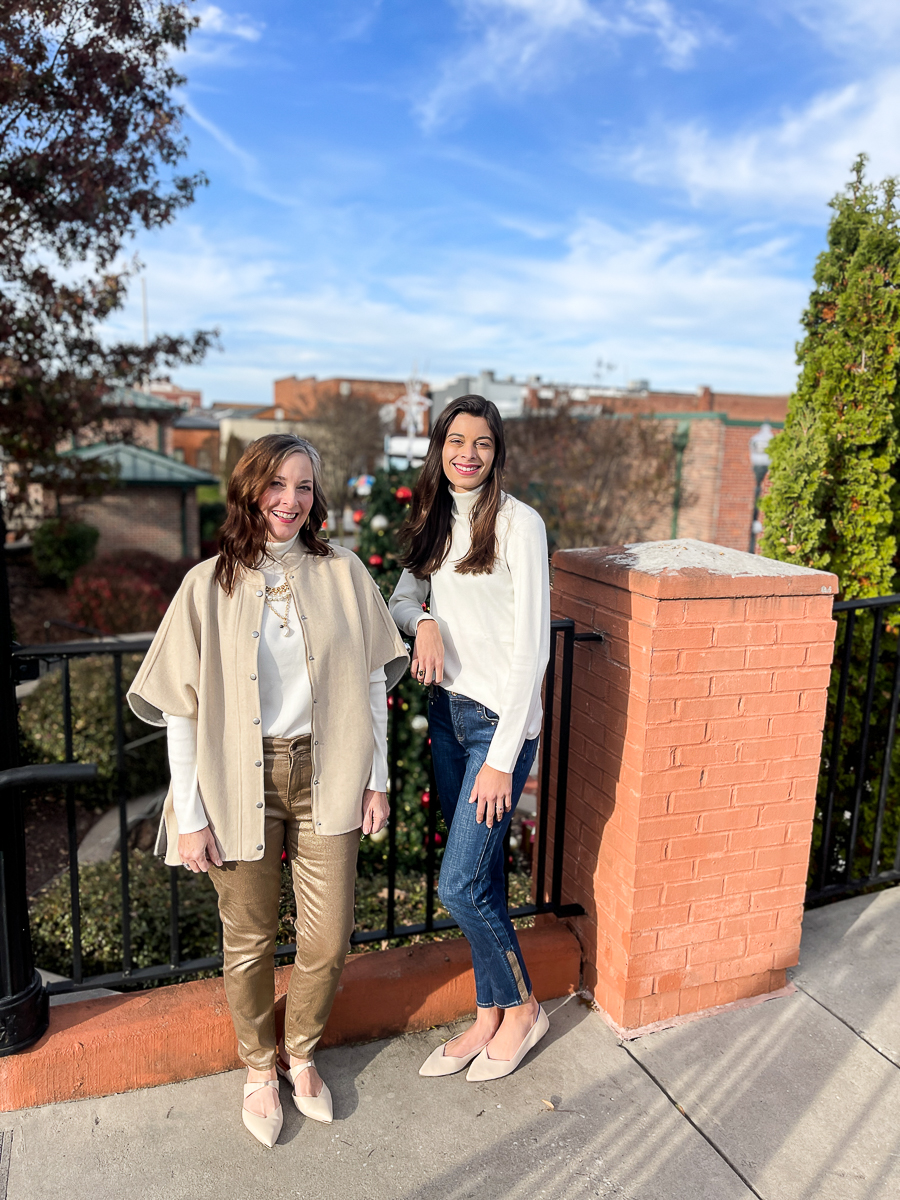 This is the exact same look above for me with the poncho added. This poncho is perfect for shopping. It keeps the chill off without being bulky in that my arms are free.
Take the poncho off, and I'm ready to meet my hubby for dinner!
Doesn't Ashlyn look gorgeous in Chico's?
We are both wearing the same turtleneck here. Both in a size 1.
Ashlyn is a hair over 6 feet. I am close to 5'6″.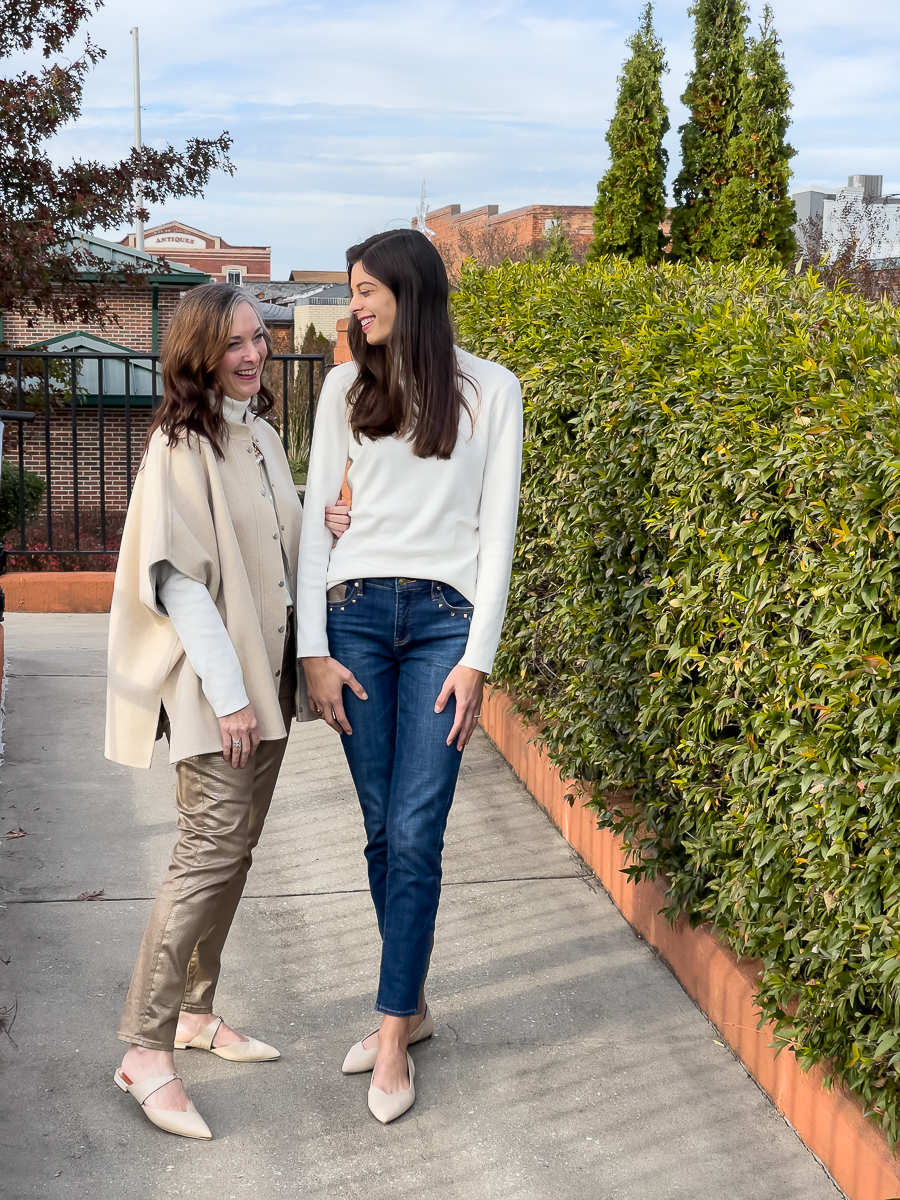 I have Ashlyn's jeans as well. They are AMAZING! They fit well, and I love the extra attention to detail.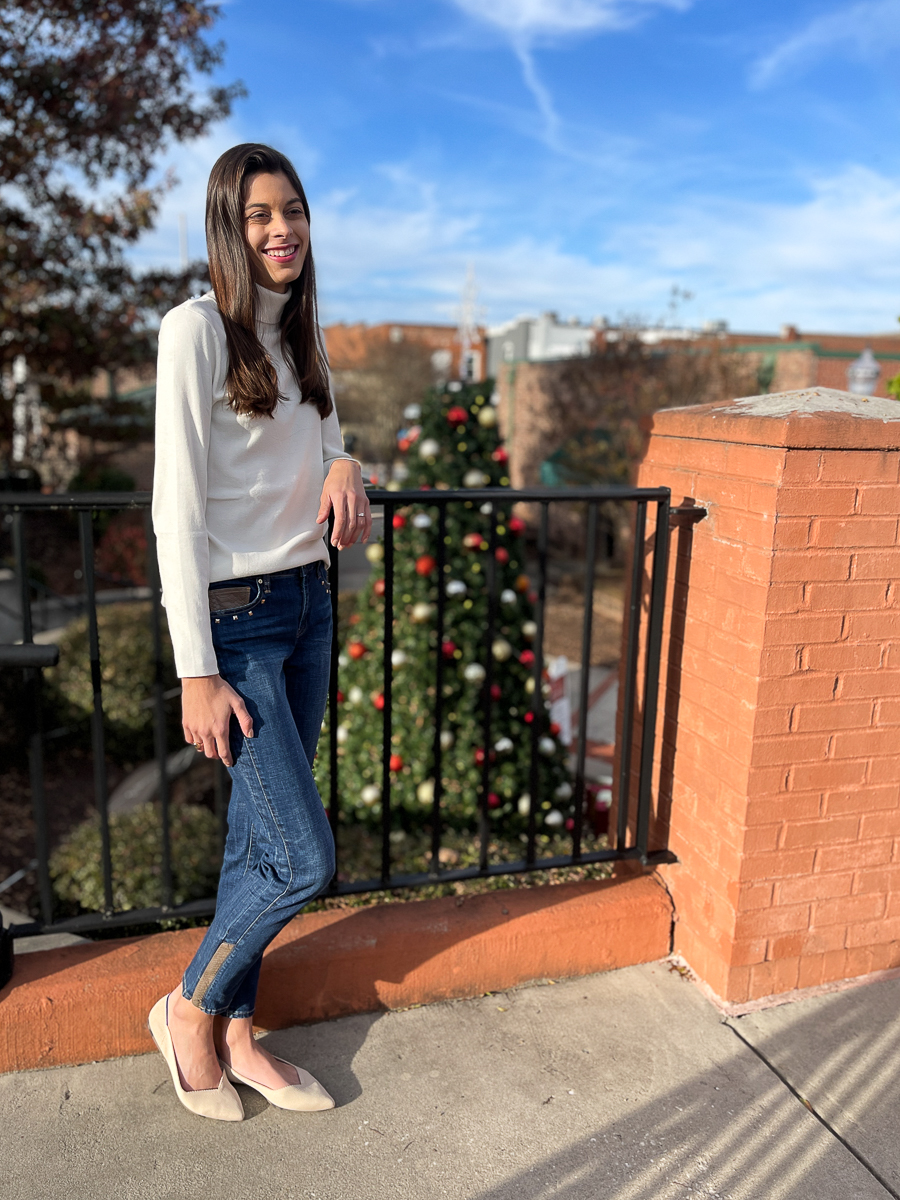 Ashlyn graduates from Clemson next week! She is looking to add more polished business pieces to her wardrobe. This would be perfect for casual Fridays.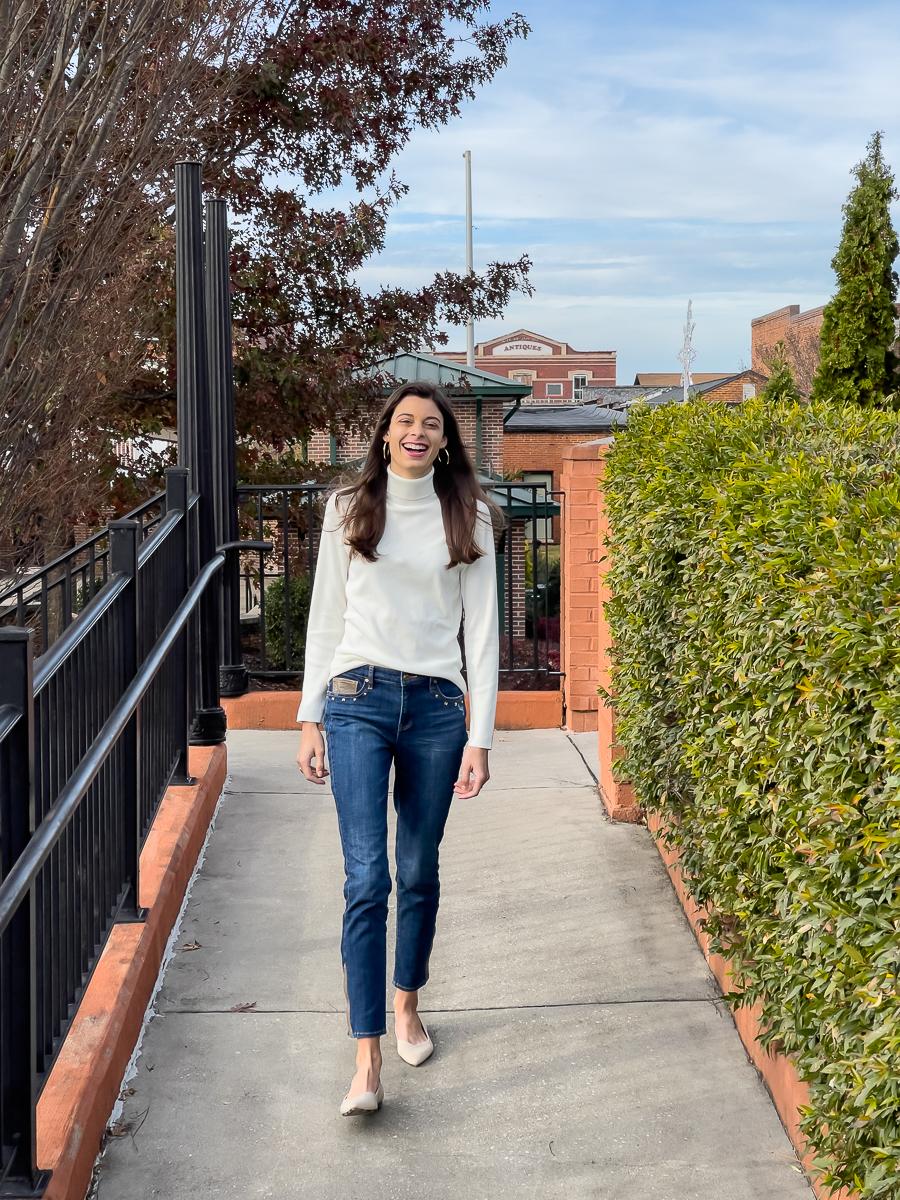 I have these jeans as well and wear them with the poncho.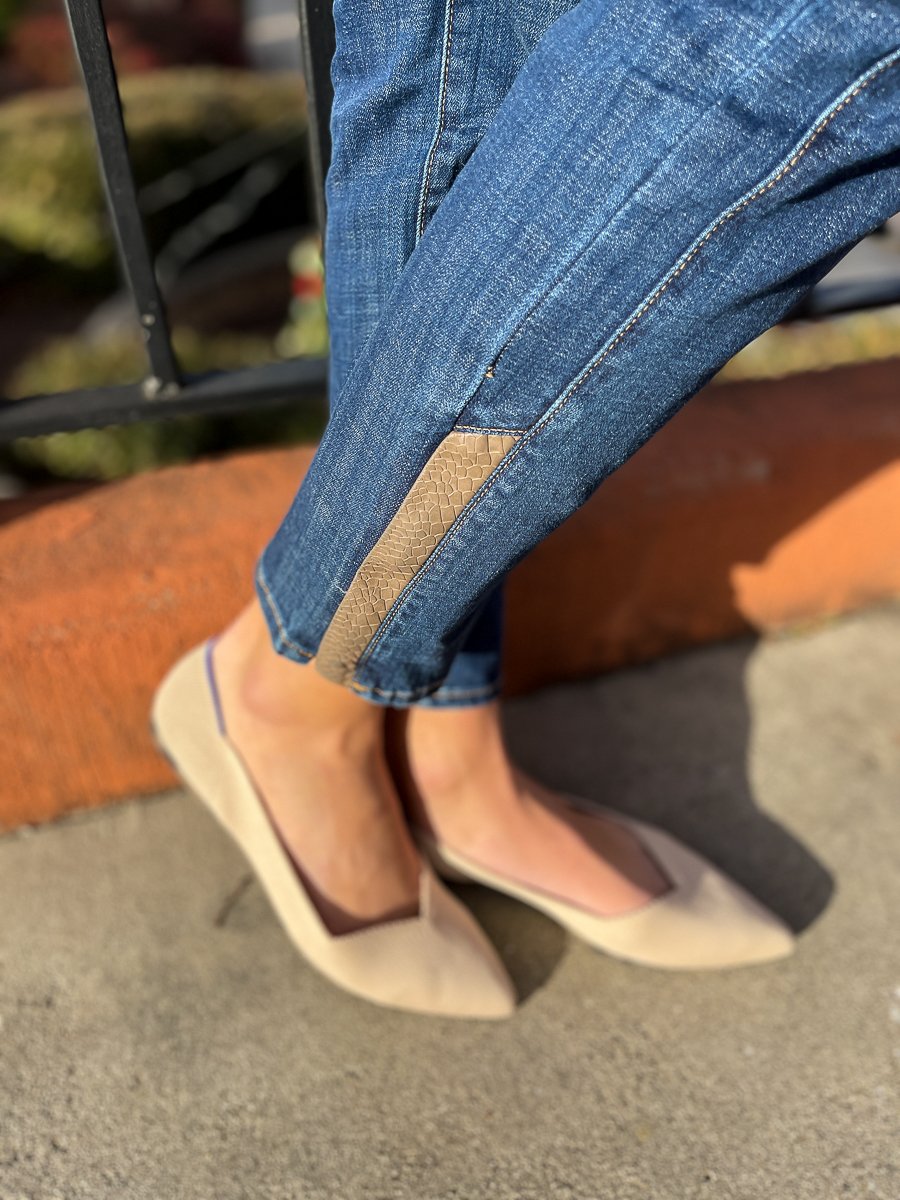 The ankle detail is really fun with flats or heels.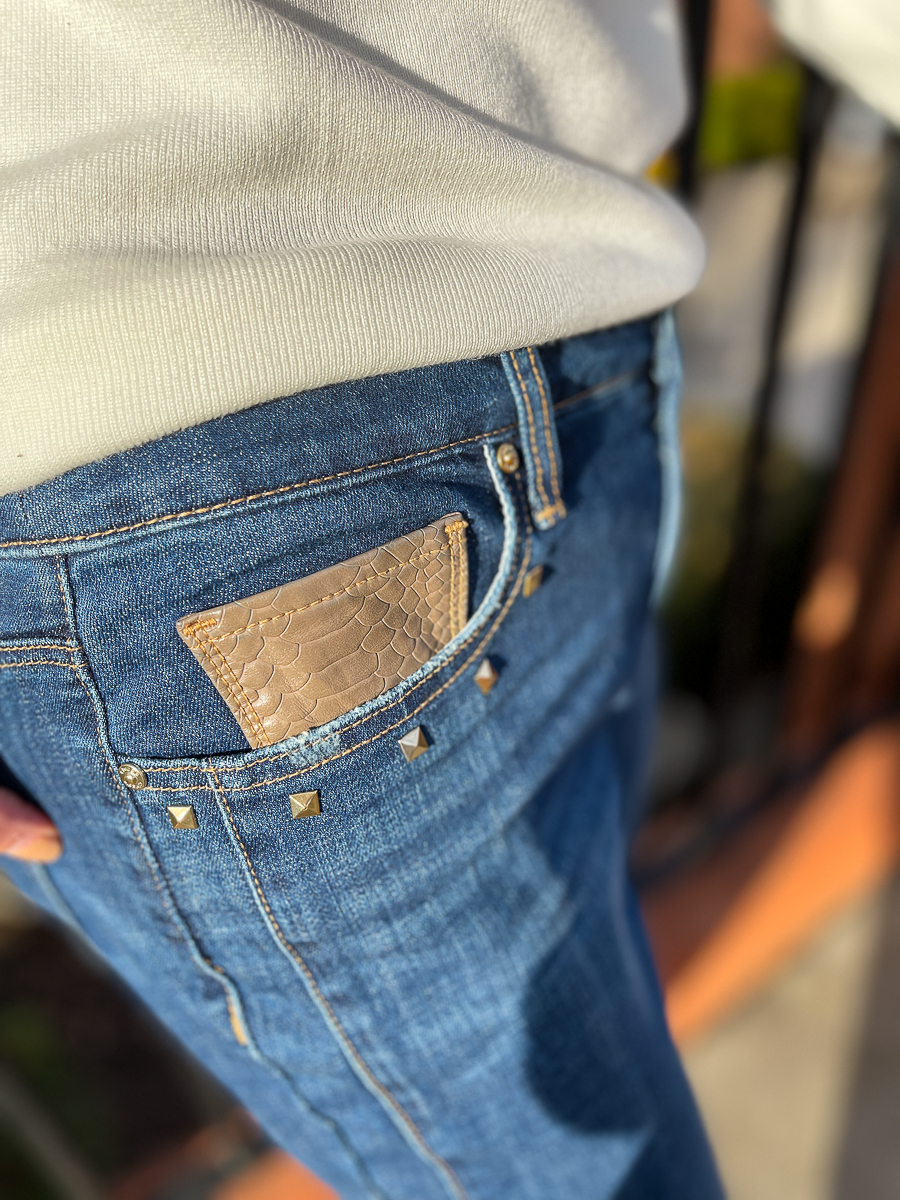 I love the detail of the jeans around the pockets as well. It really looks great with a white button-down shirt.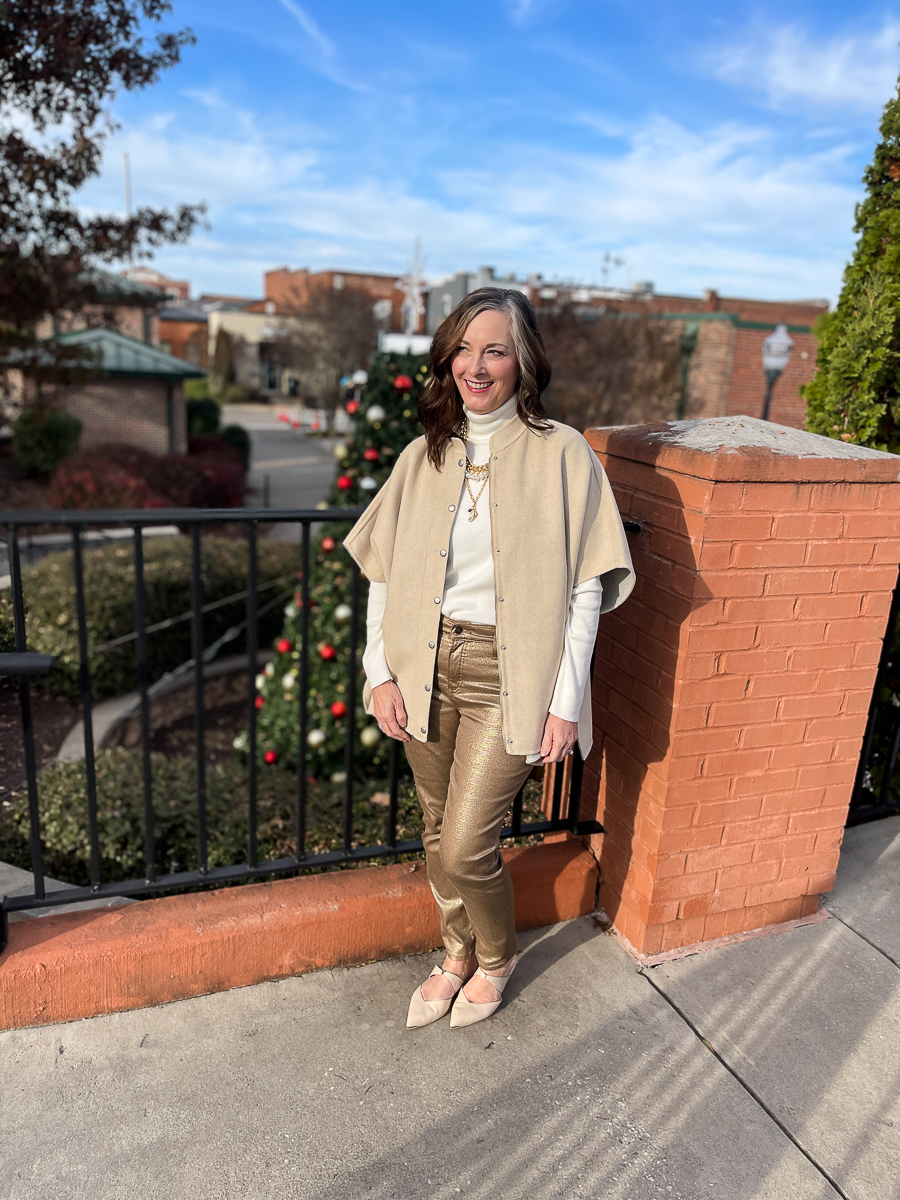 I've also worn the poncho with a black turtleneck, faux leather leggings, and over-the-knee boots. I felt like I should be walking the streets of Manhattan in New York! Chico's definitely makes me feel polished no matter what I wear.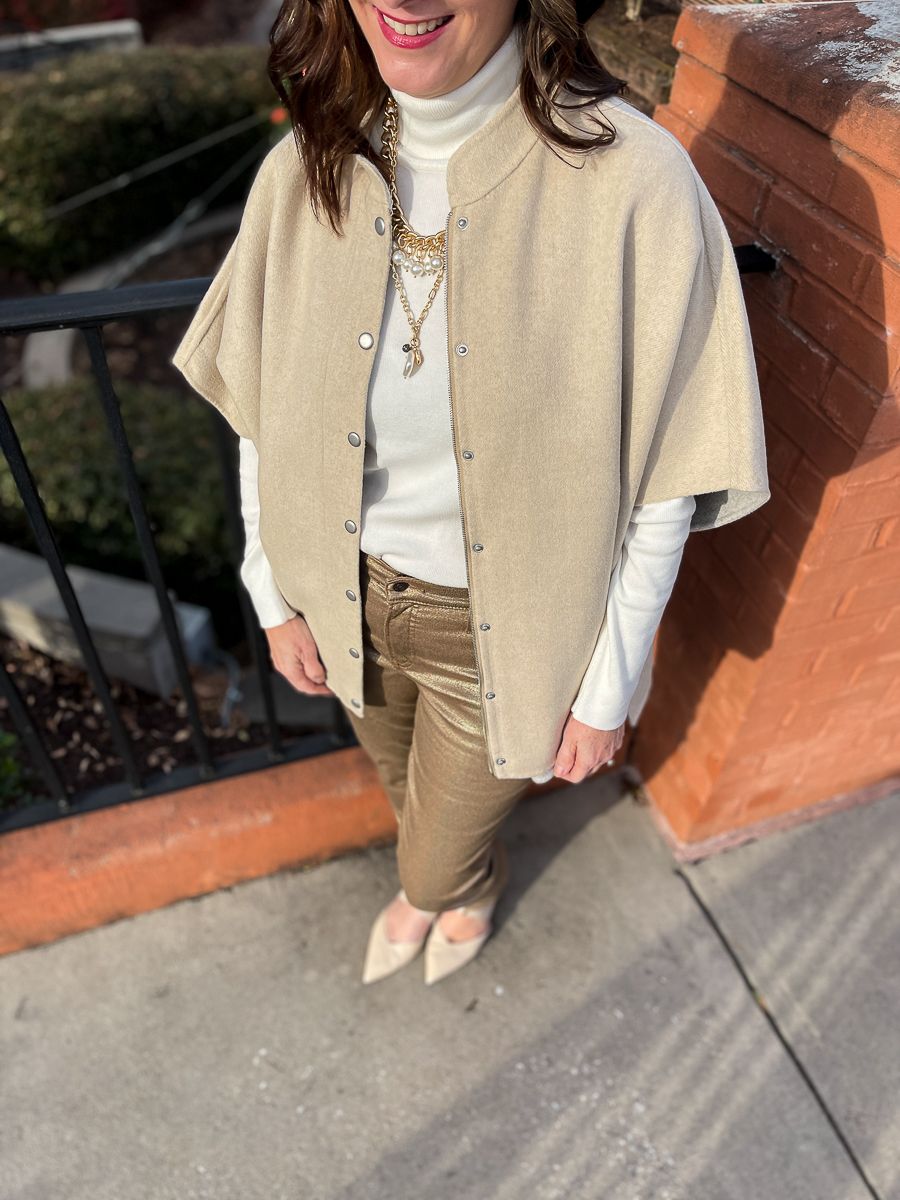 The poncho has snap and zip detail. The necklace is on repeat. I love gold and pearls mixed together. This is actually 3 necklaces in one! They clip together to form a layered look or can be worn separately.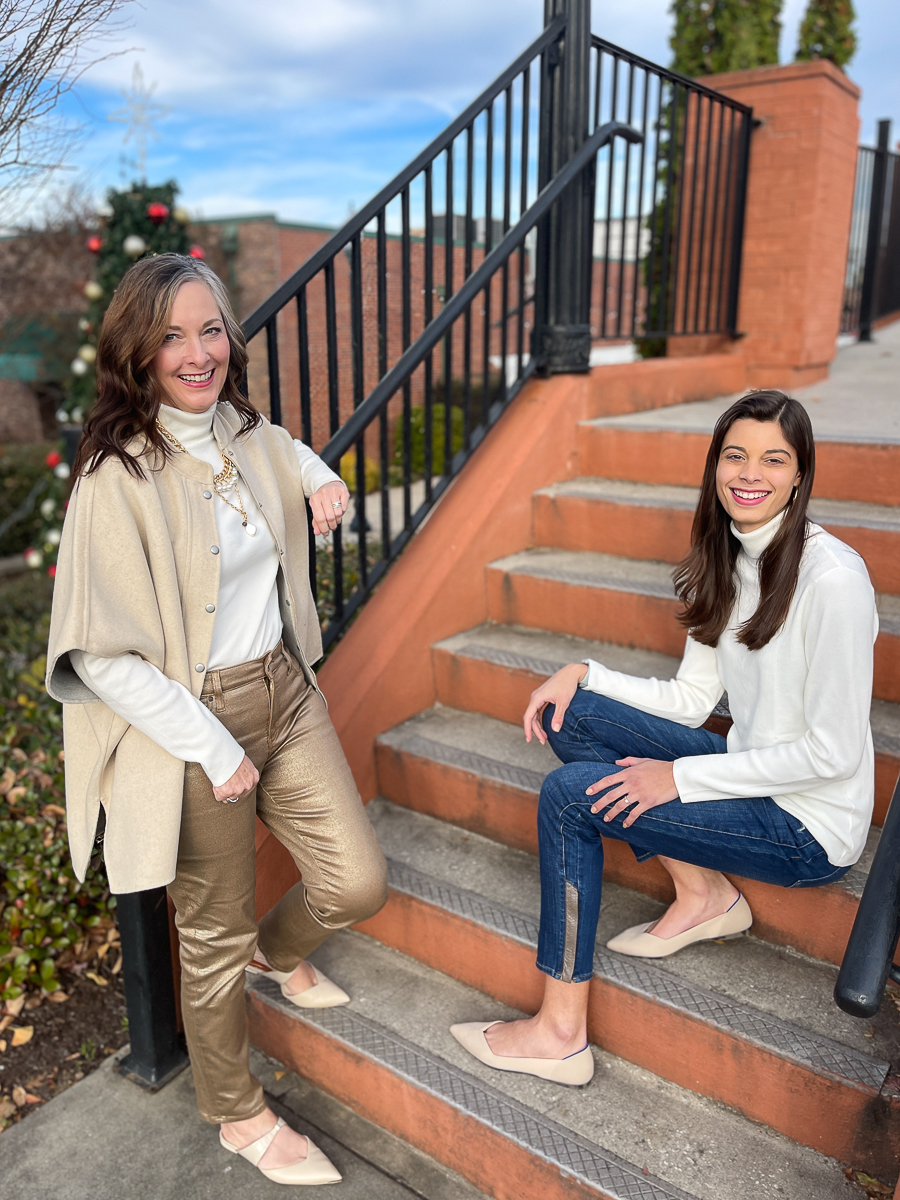 FIT TIP:
Ashyn is wearing a OO TALL in the jeans and a 1 in the turtleneck.
I am wearing a .5 in gold and blue jeans. I have a S/M in the poncho and a 1 in the black jacket and turtlenecks. I also wear a 1 in the tanks.
I hope you have an joyful holiday season!


Buffer