My Favorite Outdoor #LoveItMoment
I've shared with you many times that my absolute favorite room during warmer weather months in our home is actually outdoors. I adore our screened porch. It has really been HOT here and it isn't even July yet. Thank goodness for the ceiling fans to help the air flow.
It has really been a labor of love to create this "outdoor room." Today I'm sharing My Favorite Outdoor #LoveItMoment.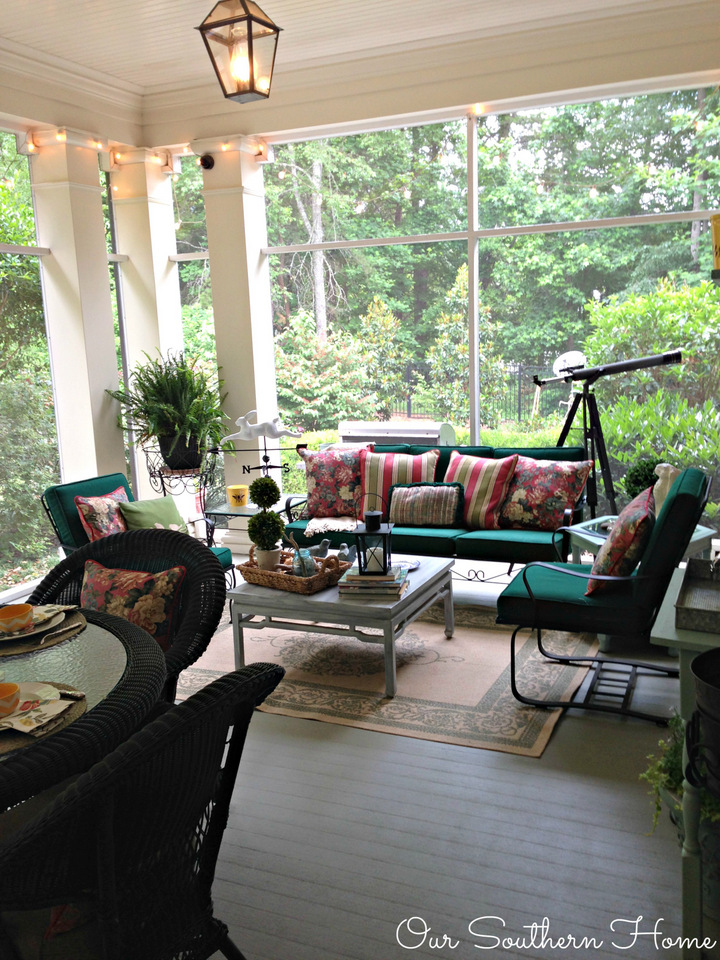 We dine out here most nights. We read, chat, entertain and work on the porch. Yes, you can find me or my hubby out here working on our lap tops or on business calls. There is just something about hearing the sounds of nature that is relaxing.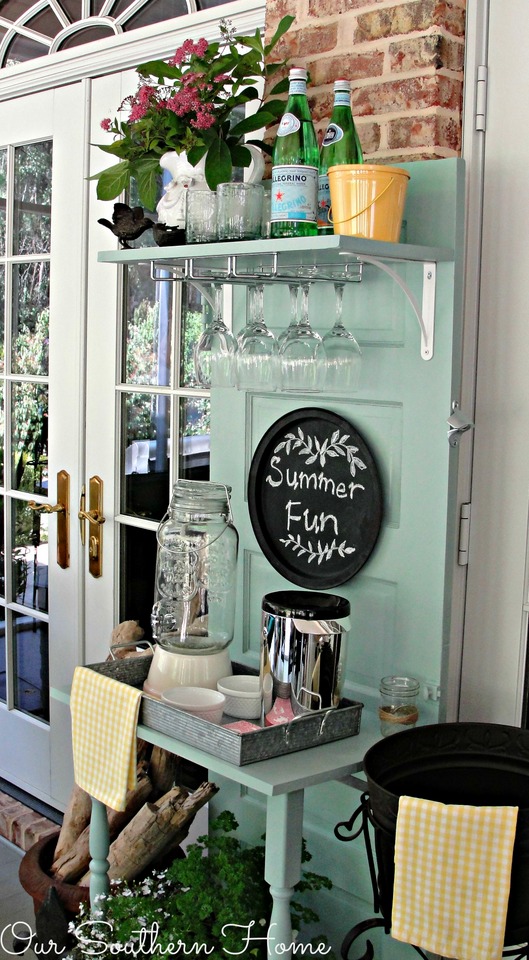 This is perhaps one of my all-time favorite DIY projects for our home, the outdoor beverage station. Not only is it attractive, but oh so functional! My hubby and I are very much novices when it comes to DIY, but we made it through this project and are still married!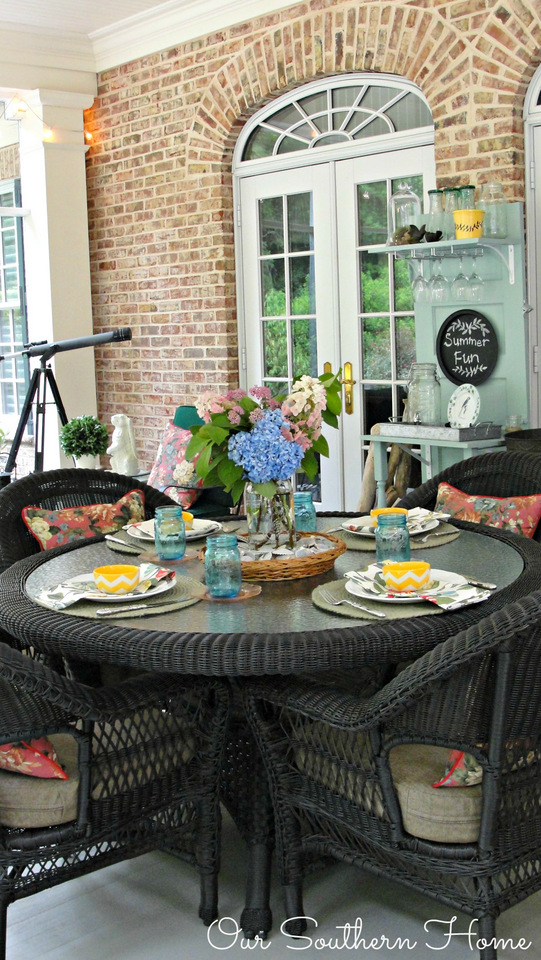 There is just something about creating a piece of furniture like this or simply installing a light fixture on your own that gives you great satisfaction!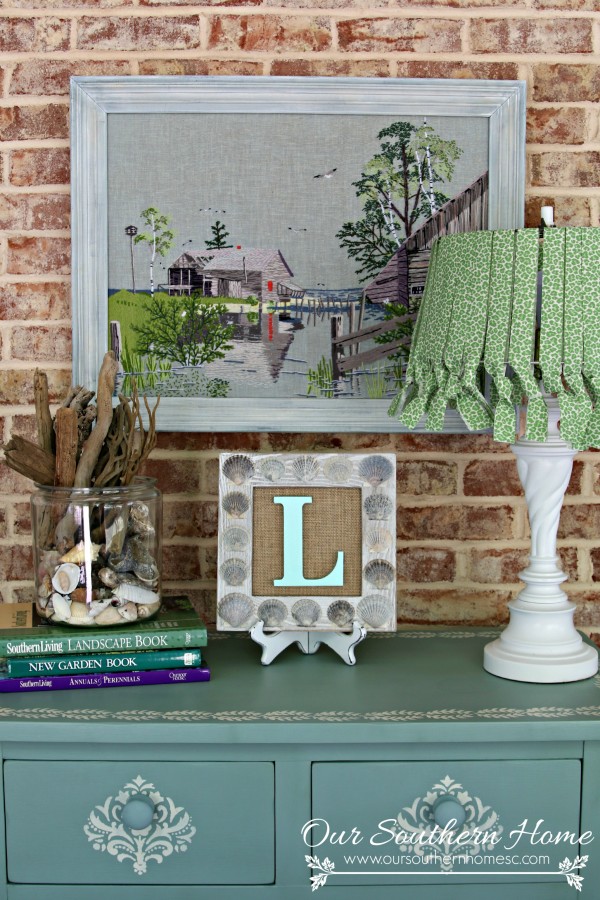 Most of my DIY is really simple like rehabbing thrift store finds for the porch: lamp shade, weathered paint finish on frame, monogram art and stenciled server to name a few.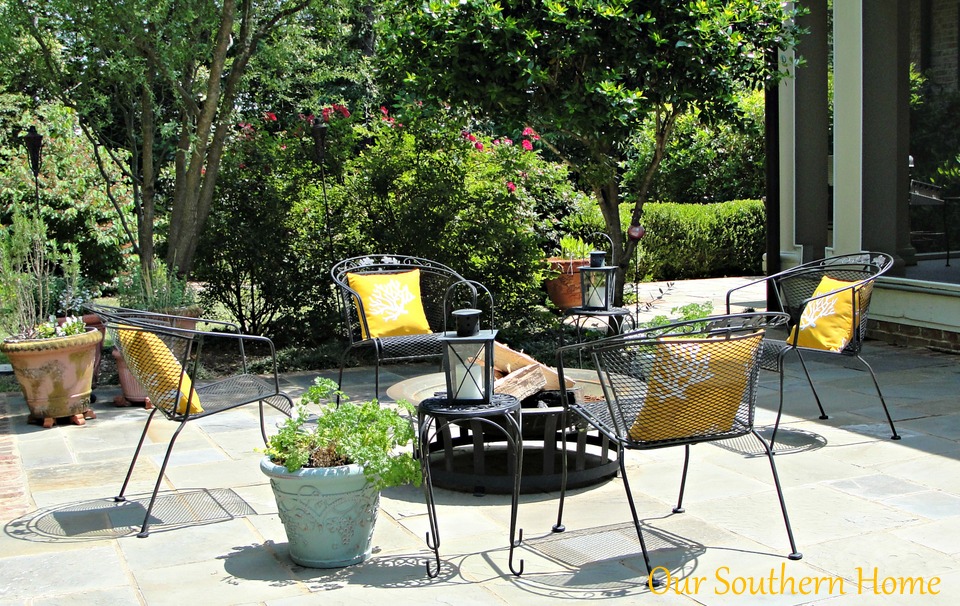 I'd love to get our DIY on again and build a stone fire-pit with some bench seating around it for lounging. This works great for now, but I really think it could be spectacular with a stone fire-pit.
By discovering Build.com, my world of DIY has been greatly expanded! I can learn how to improve everything from drainage for my potted plants to installing new outdoor lighting. There are so many inspiration ideas as well as a how-to video library!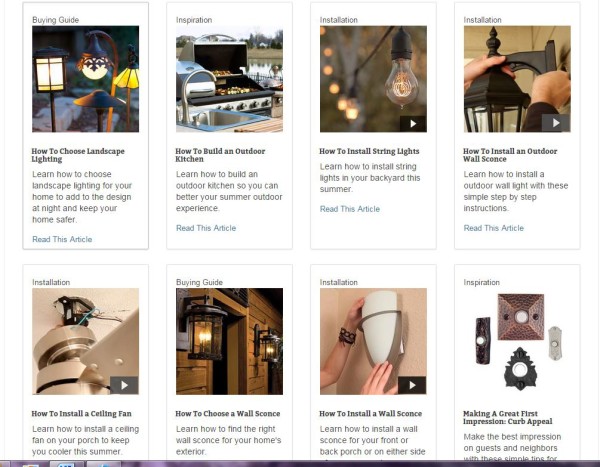 Here's just a small portion of what is available in the Outdoor Section of Build.com. You can also find Kitchen, Bathroom and Lighting sections just to name a few!
Build.com takes the guesswork out of any home improvement experience by providing endless choices, at-your-door deliveries, access to trade professionals and a dedicated product expert who can guide you every step of the way.
Build.com is offering a chance to win $1,000 shopping spree on Build.com when readers submit their "Love It" Moment photos to Twitter or Instagram using #loveitmoment hashtag.
I'd love for you to follow along on social media!
–>> Facebook | Pinterest | Instagram | Twitter | Google+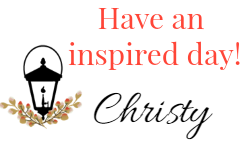 Buffer