Nearly Natural Christmas Trees
We are loving these two gorgeous Nearly Natural Christmas Trees decorated in a natural, woodland deer theme for the holiday season.
I was gifted two artificial Christmas Trees from Nearly Natural. All opinions are my own.
Latest from OSH!
Nearly Natural Christmas Trees
I love to get a jump on our holiday decor each and every year. It is so much work but gives our family lots of enjoyment.
If it weren't for artificial trees, I would not be able to get a jump on things.
We do get one real tree each year. It's for our collected family ornaments. We love decorating this tree together as a family.
My artificial trees are secretly my favorite! They allow me to express my creativity.
I was overjoyed when Nearly Natural reached out to me. They've been on my radar for a while now. While they have lovely artificial Christmas Trees and other holiday items, they also have artificial trees and greenery for year-round use!
Family Room Tree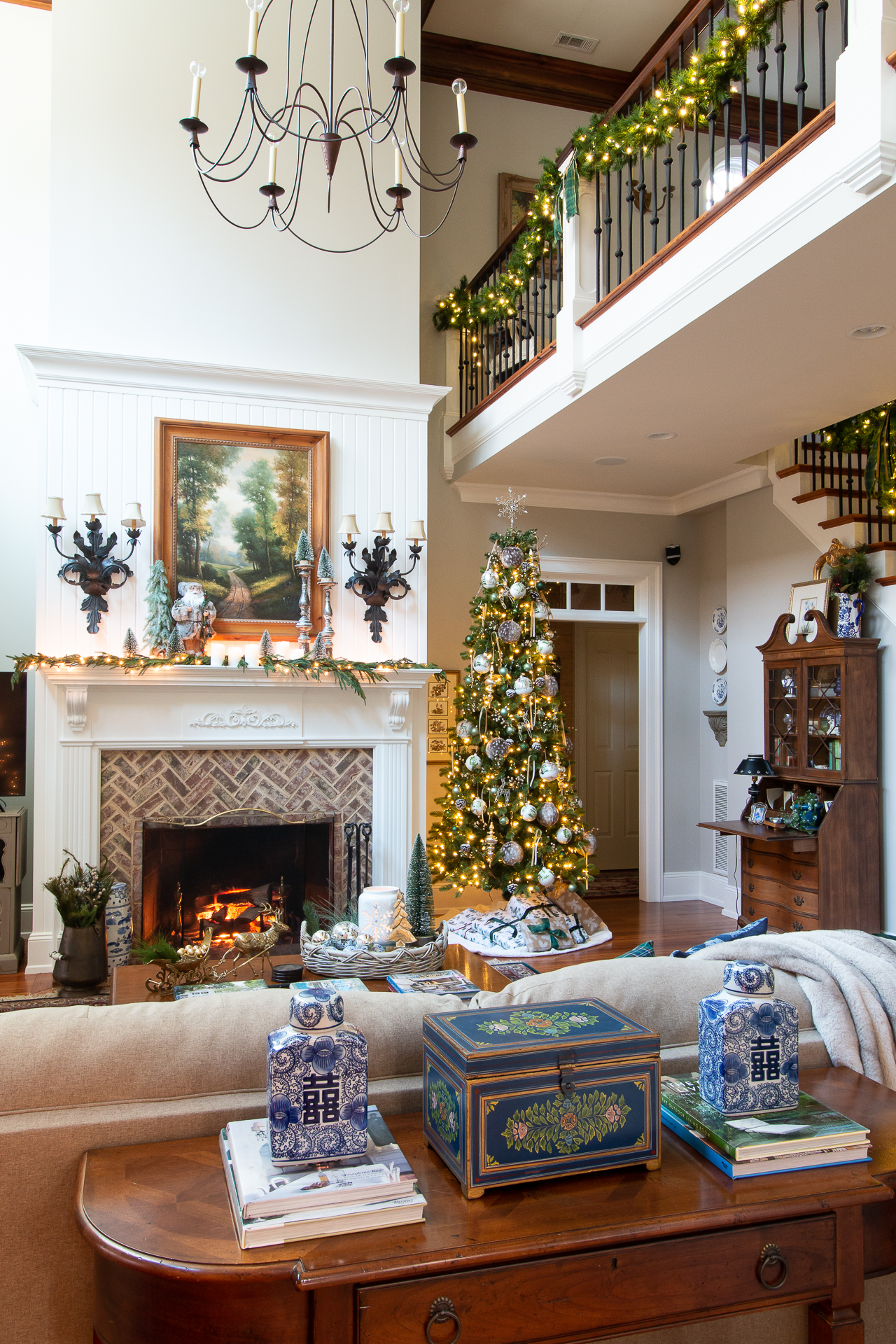 I've really been wanting a 9-foot artificial tree for the family room. Our live tree goes between the family room and the kitchen, so you really don't get to enjoy it while watching TV.
Scroll through to see the tree before it was decorated! CLICK the arrows.
Bentley and our cat both love to sleep under our trees.
We are absolutely loving this 9′ Slim Virginia Spruce Artificial Christmas Tree with 750 warm lights.
Each section was carefully packaged and labeled to easily put together.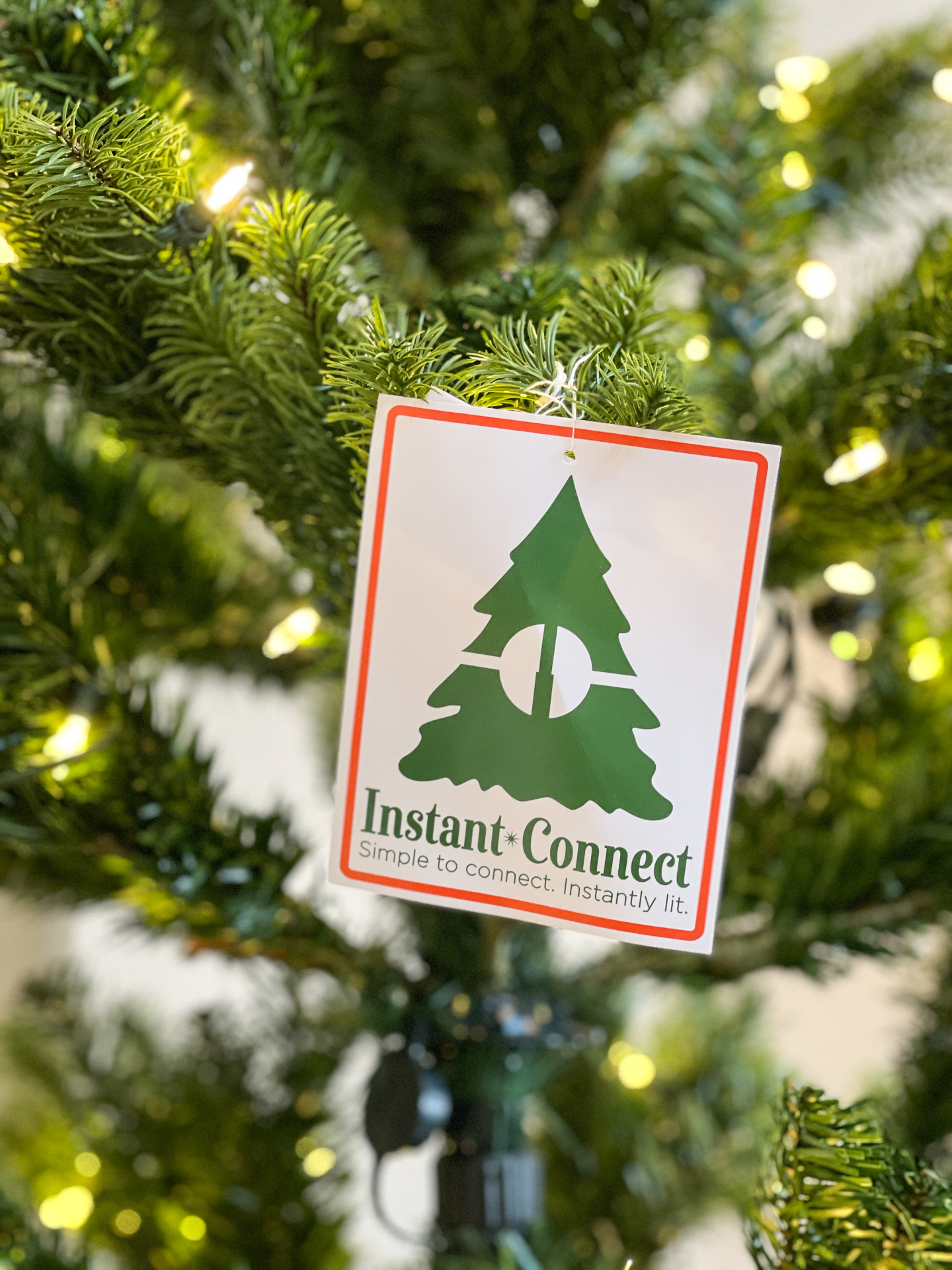 It is a stunning tree. It was a breeze to install with Instant Connect Technology.
Have you heard of this technology? I honestly had not. It's like magic!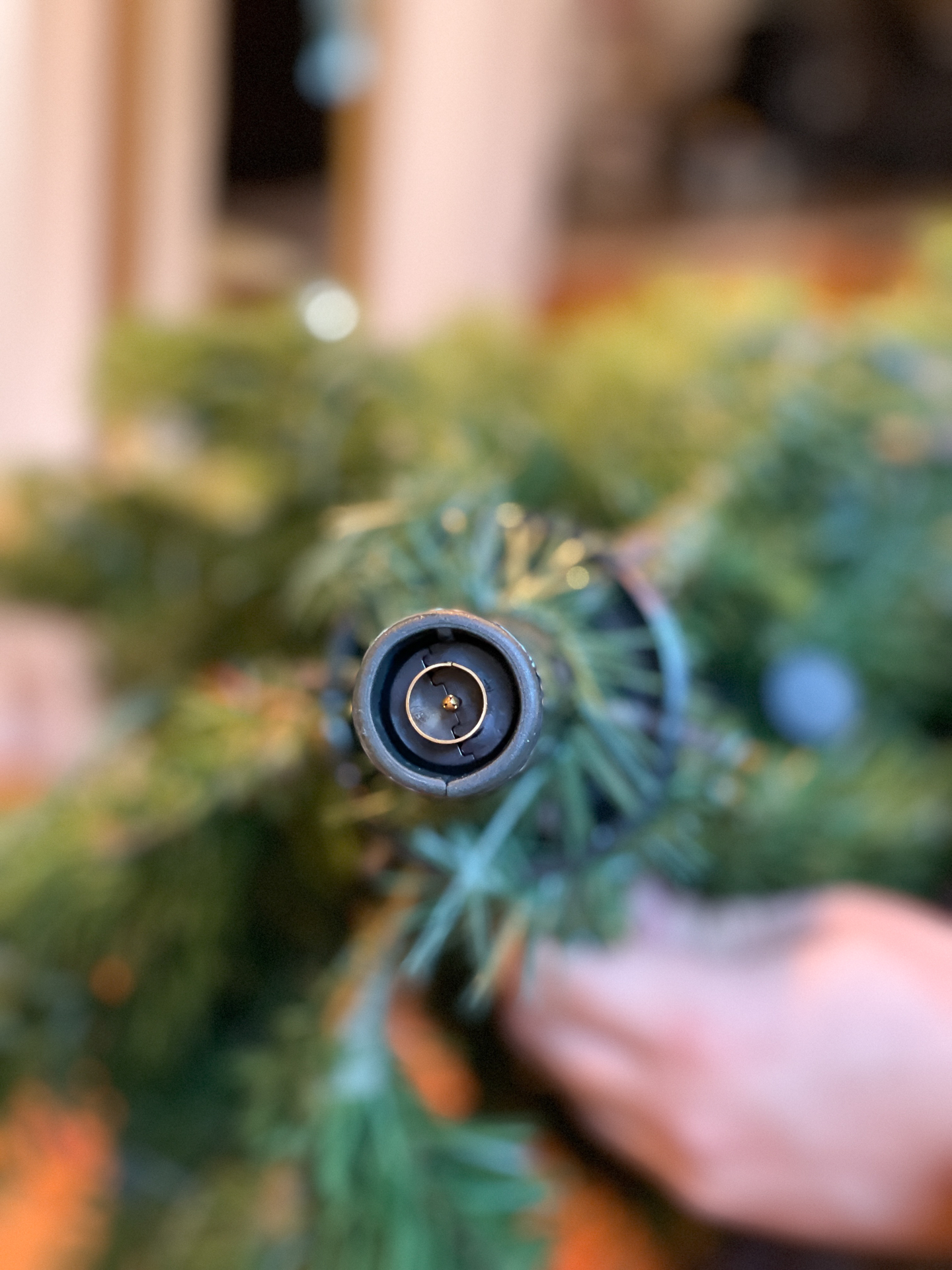 See these the ends of each trunk. As soon as you connect the sections, they instantly light up!!! There are no actual pronged plugs to connect. It made putting it together so simple.
The tree fluffed so fully and lush with a life-like look complete with 1,654 bendable branches.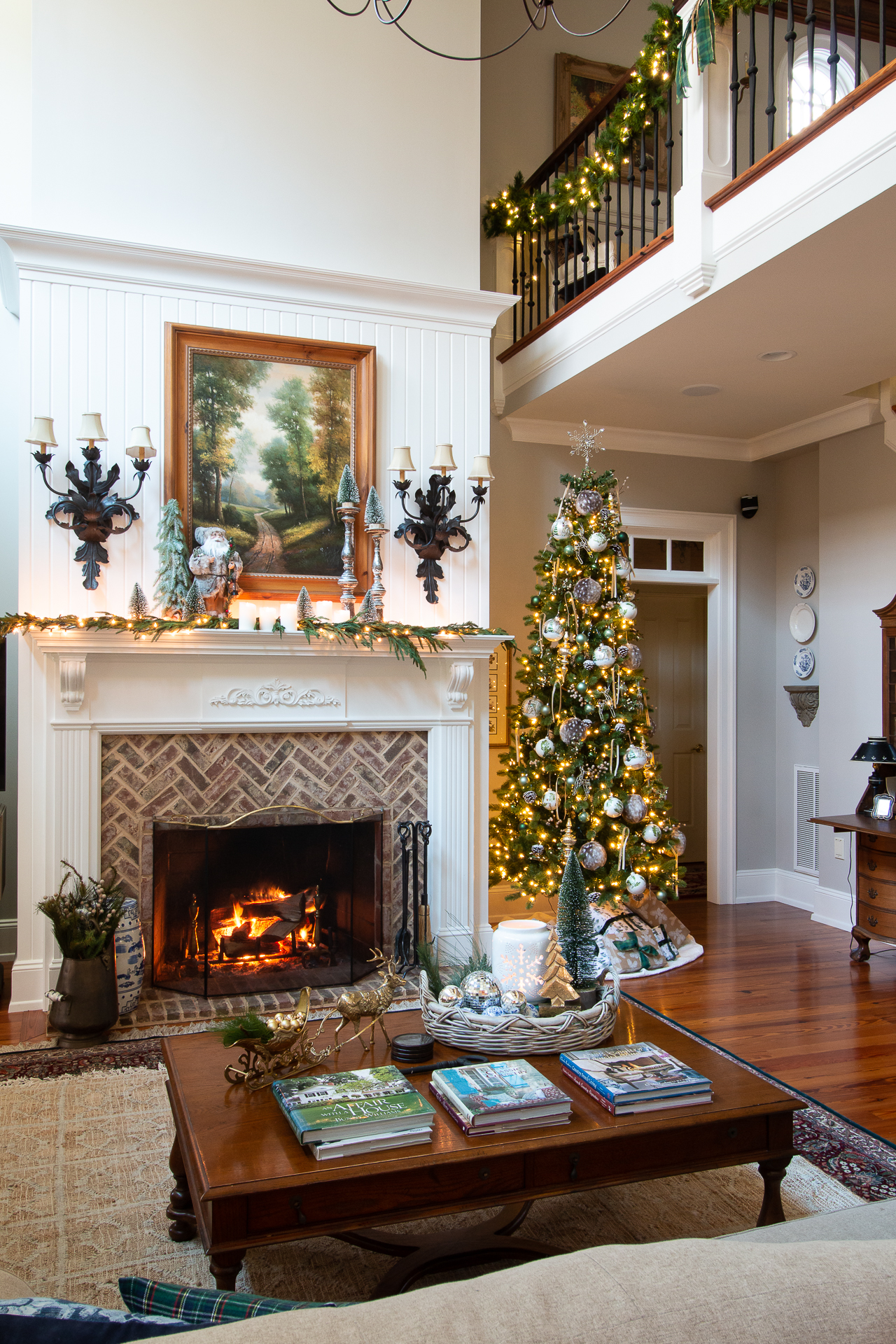 I appreciate the slim stature to tuck into this little corner of the family room.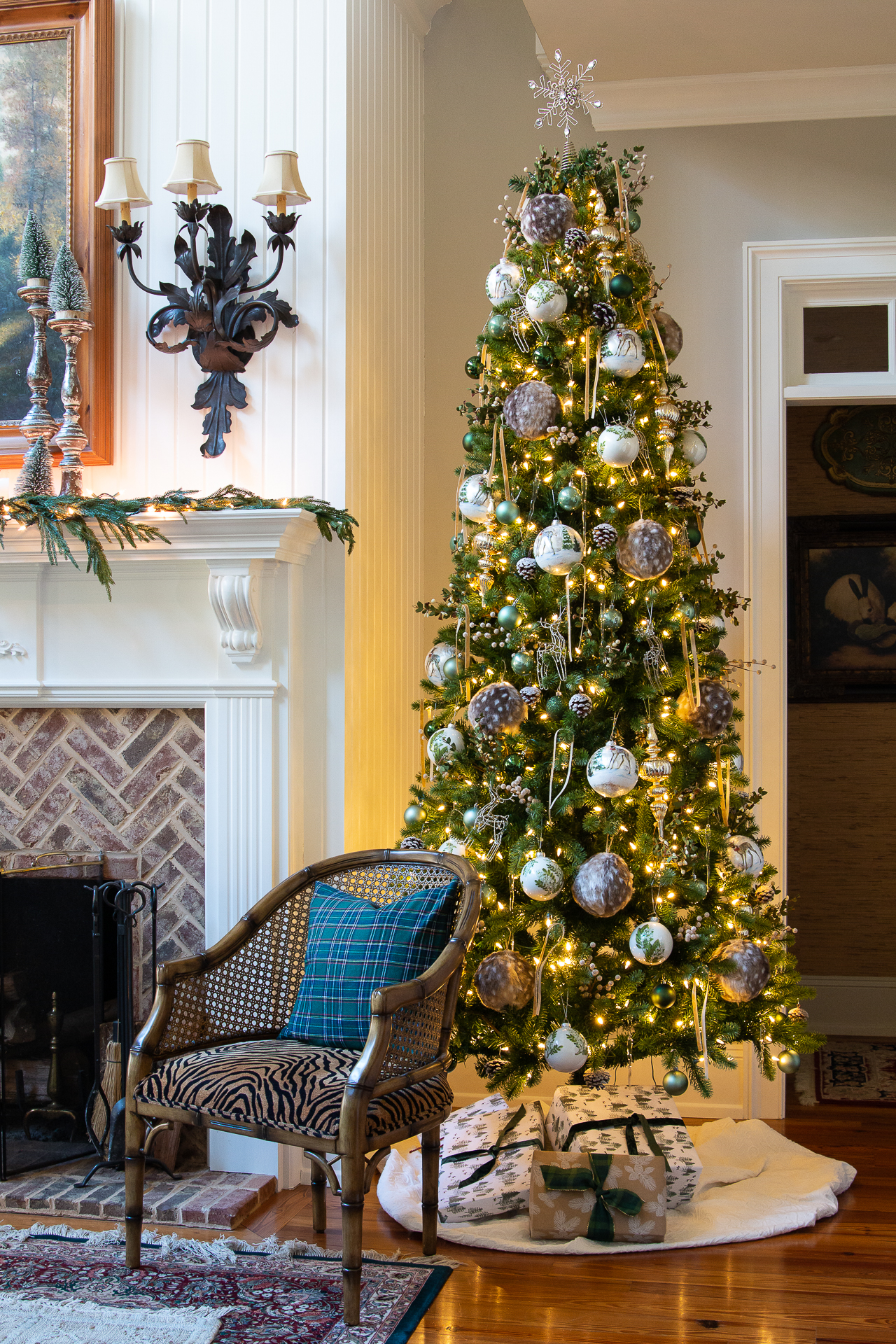 The branches are very sturdy and hold tons of ornaments. I'm just in love with the woodland-deer theme that I used this year.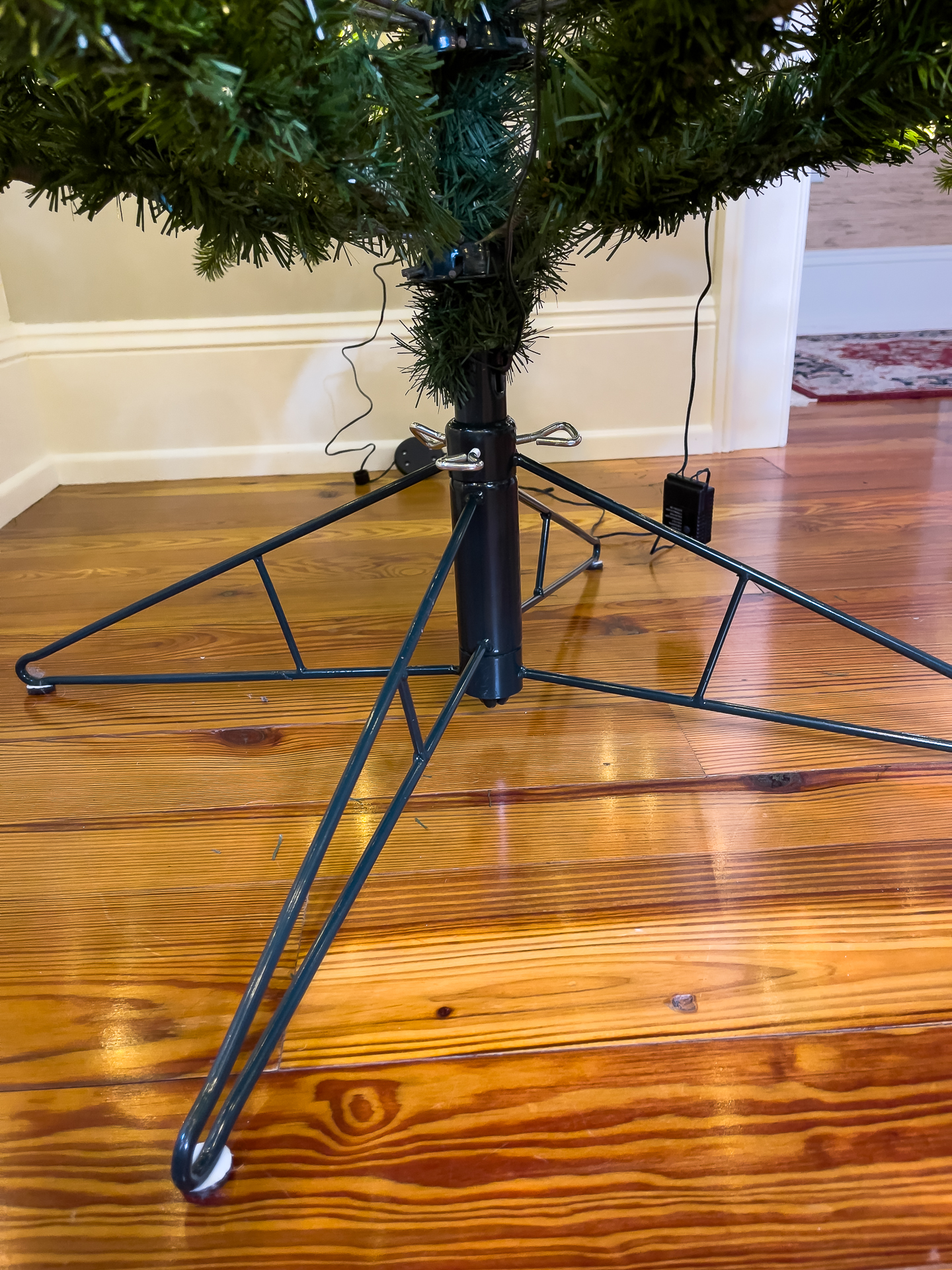 The tree is stabilized with a metal stand that has 3 sturdy screws around the base.
Full and bright with 750 warm white lights, it will mesmerize you with its glow each and every time.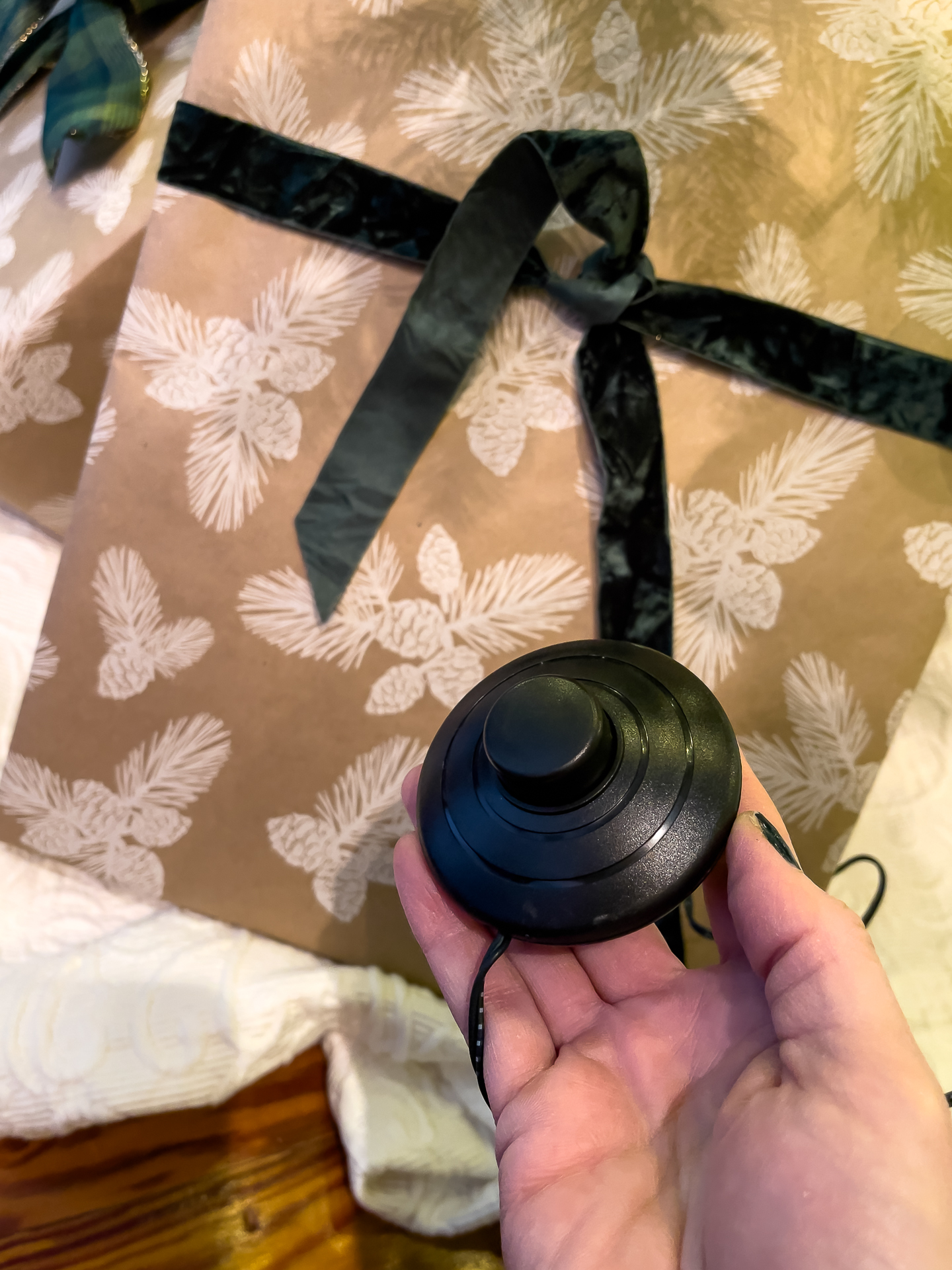 The foot pedal can be positioned for convenience to quickly turn it on and off.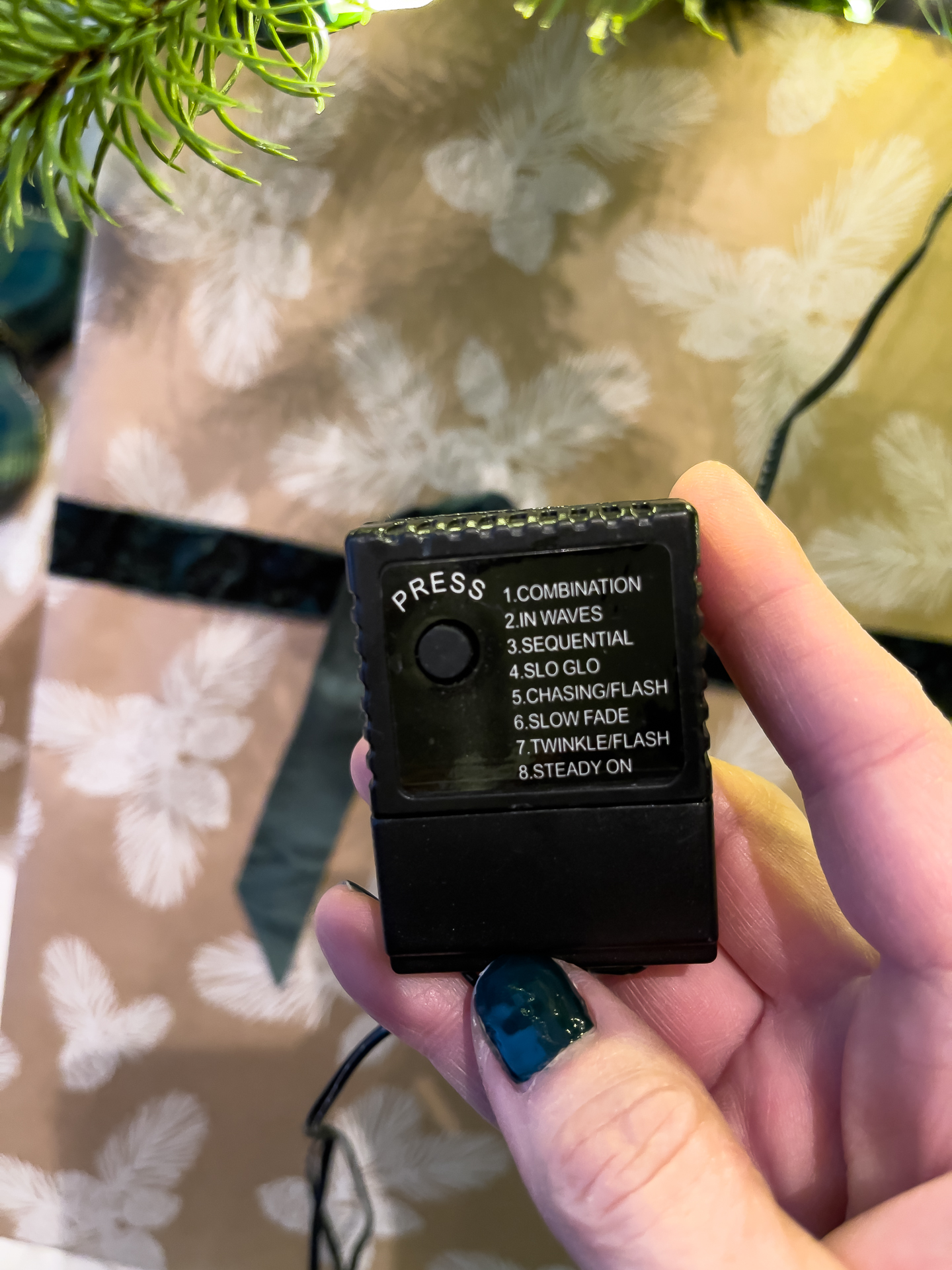 This little controller lets you select from 8 different light functions!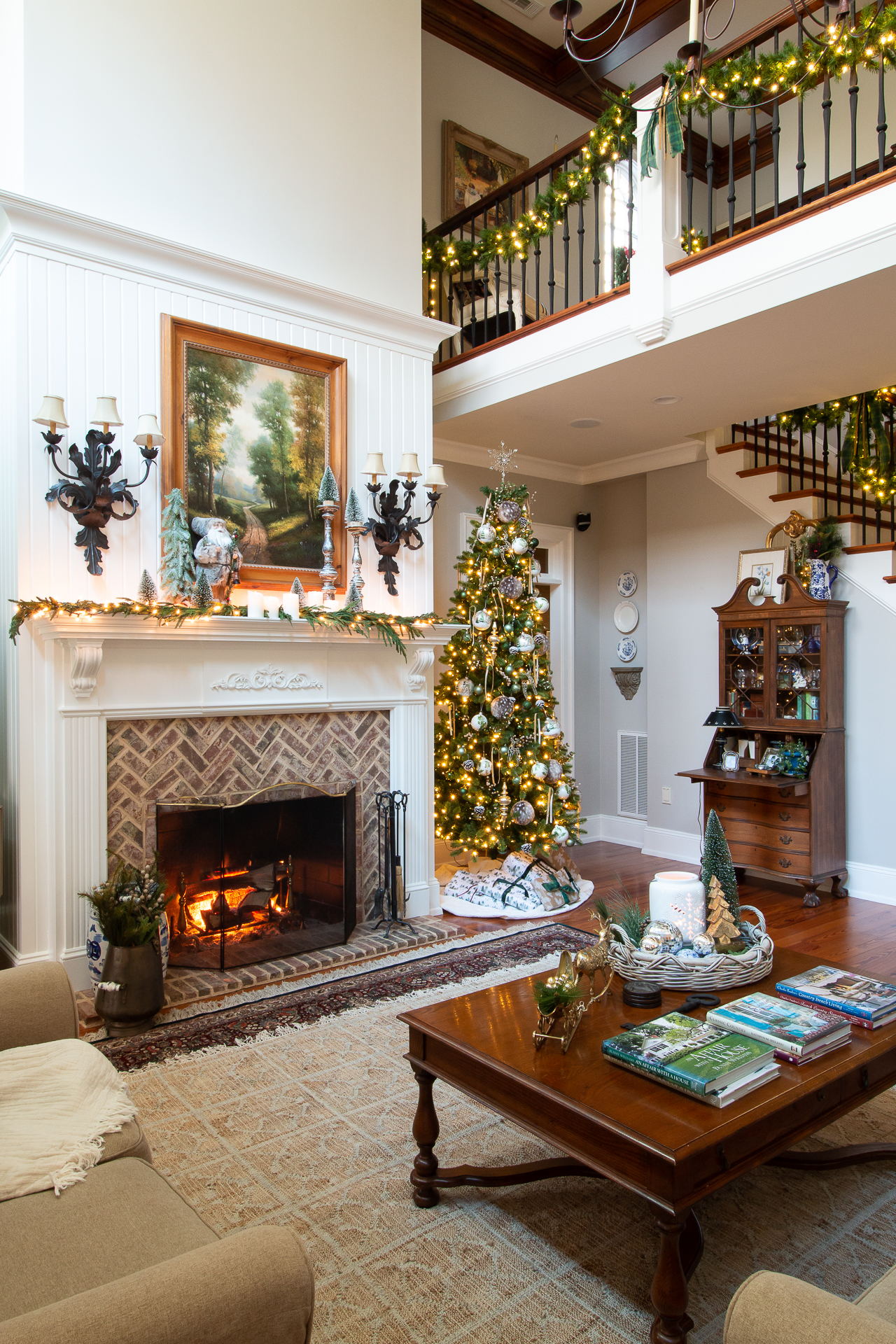 This is definitely an artificial tree that will give you many years of enjoyment! They are so gorgeous and life-like!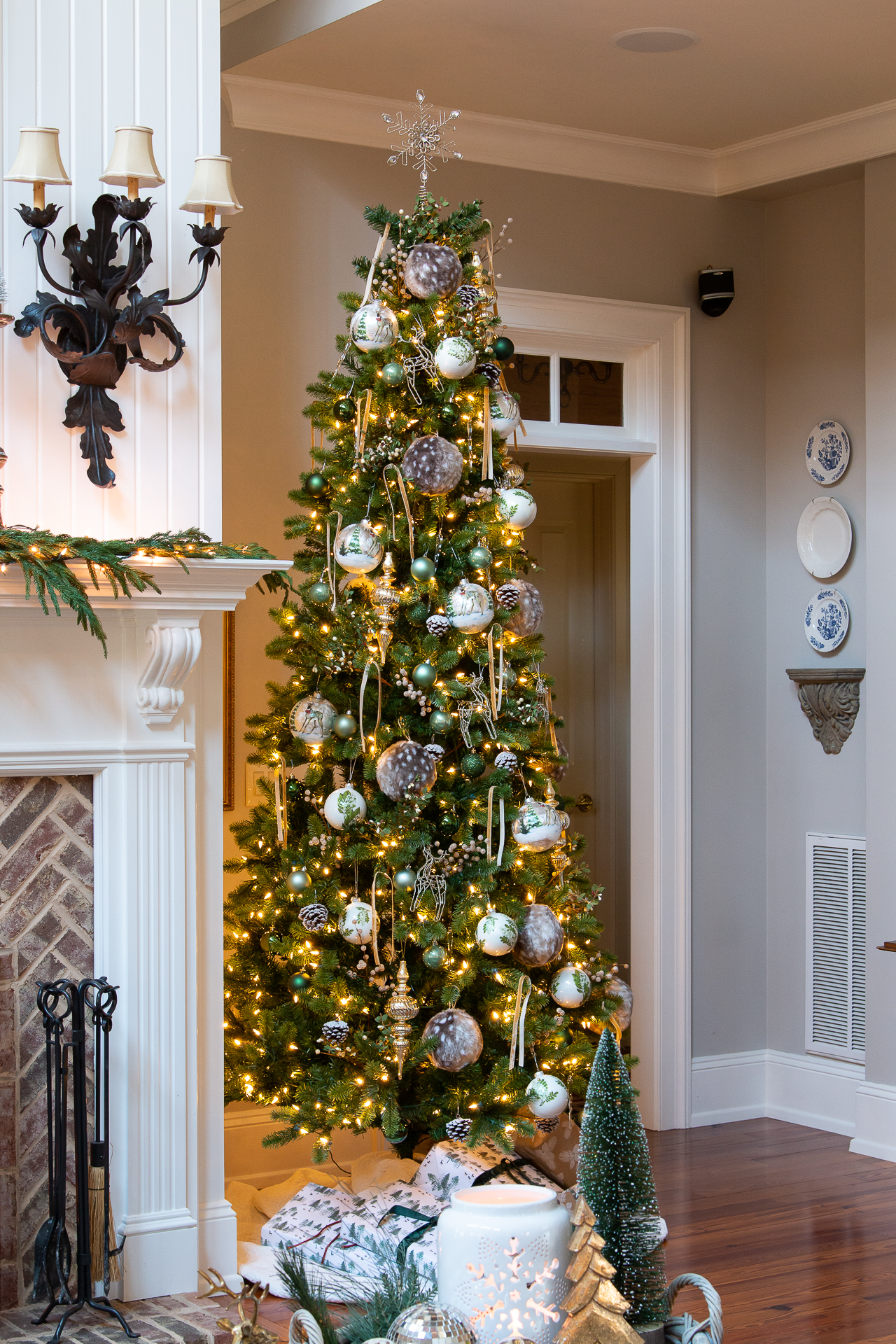 Scroll through the photos below!
It is truly the showstopper of our family room!
Dining Room Tree
Last year, our dining room got a bit of a mini-makeover with new furniture to accommodate an heirloom armoire from my husband's family.
Last year on a whim, we brought home a 2nd real tree to place beside the armoire. The tree farm that we've gone to for years was going out of business so the trees were very inexpensive.
It made such a mess in our smallish dining room. I loved a smaller tree in the space but didn't want the mess that comes with a fresh tree in there again. Keeping fresh needles out of an area rug is just not fun.
I've really had a crush for a few years now on the winterly look of a flocked tree. Now was my chance!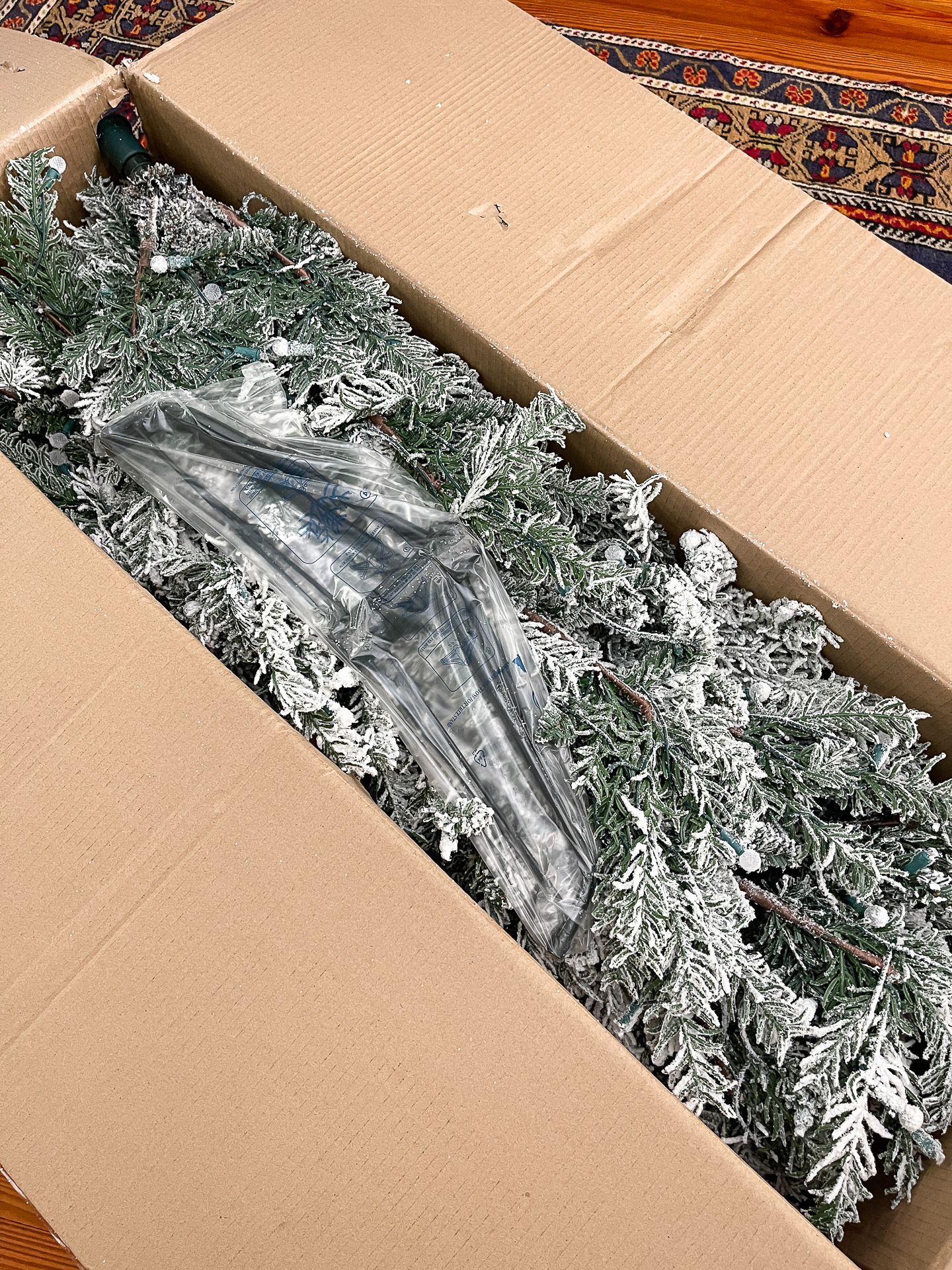 Nearly Natural's 7.5'Slim Flocked Nova Scotia Spruce was the perfect alternative to the real tree!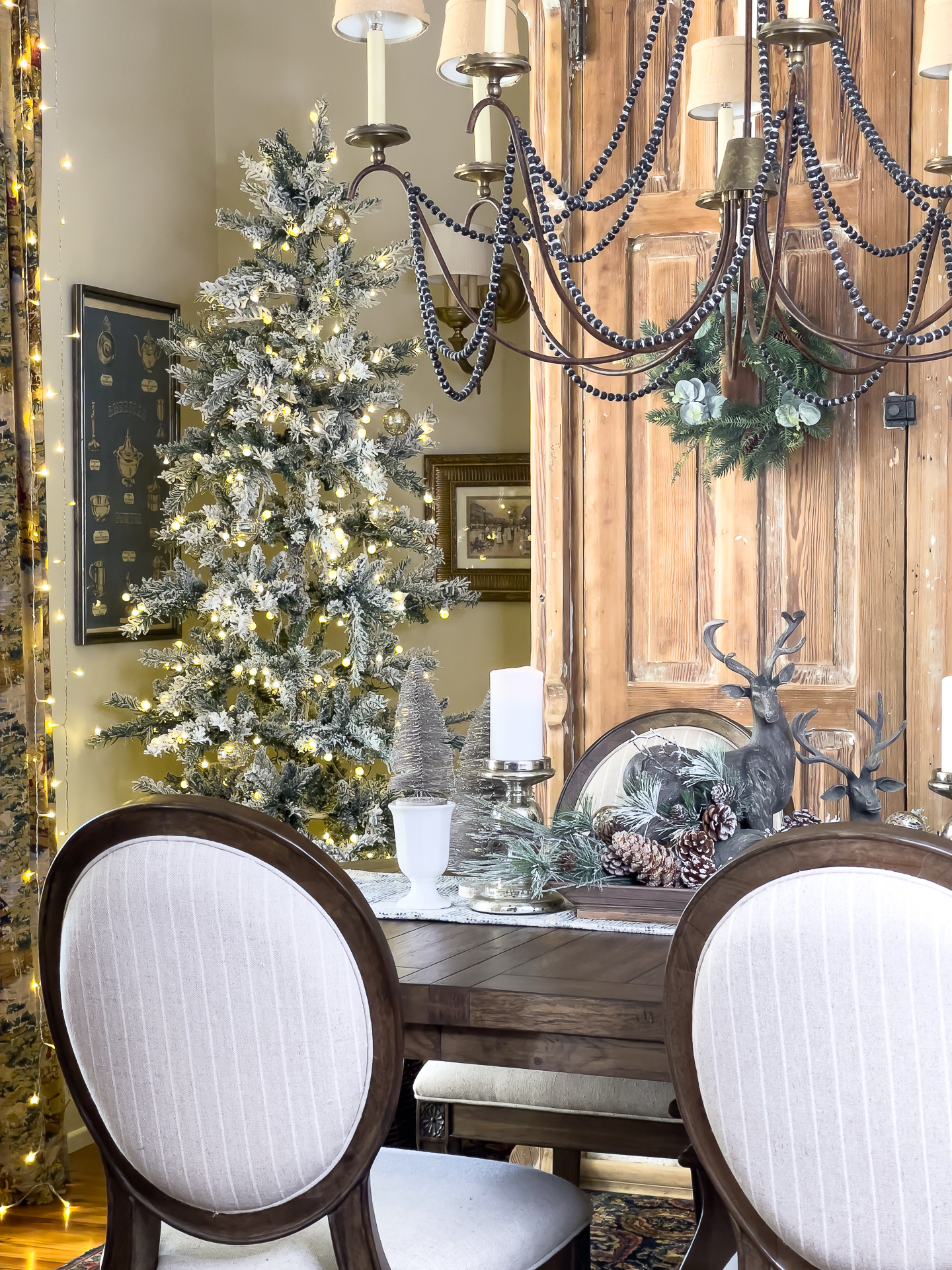 Everyone is in love with it. It is just so pretty in here for dinners.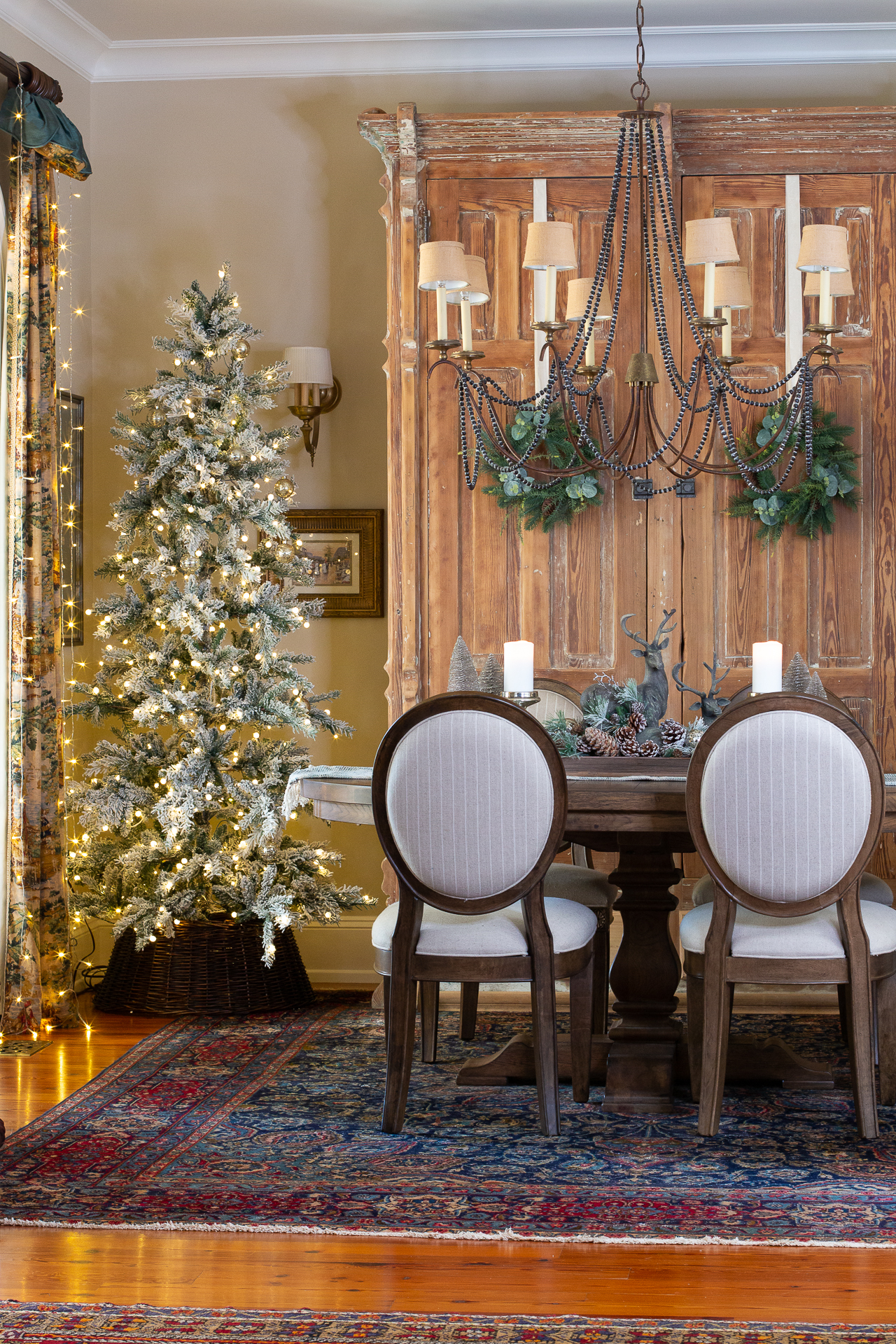 Again, I needed a slim tree for this space. A slim tree doesn't mean that you are sacrificing style and fullness.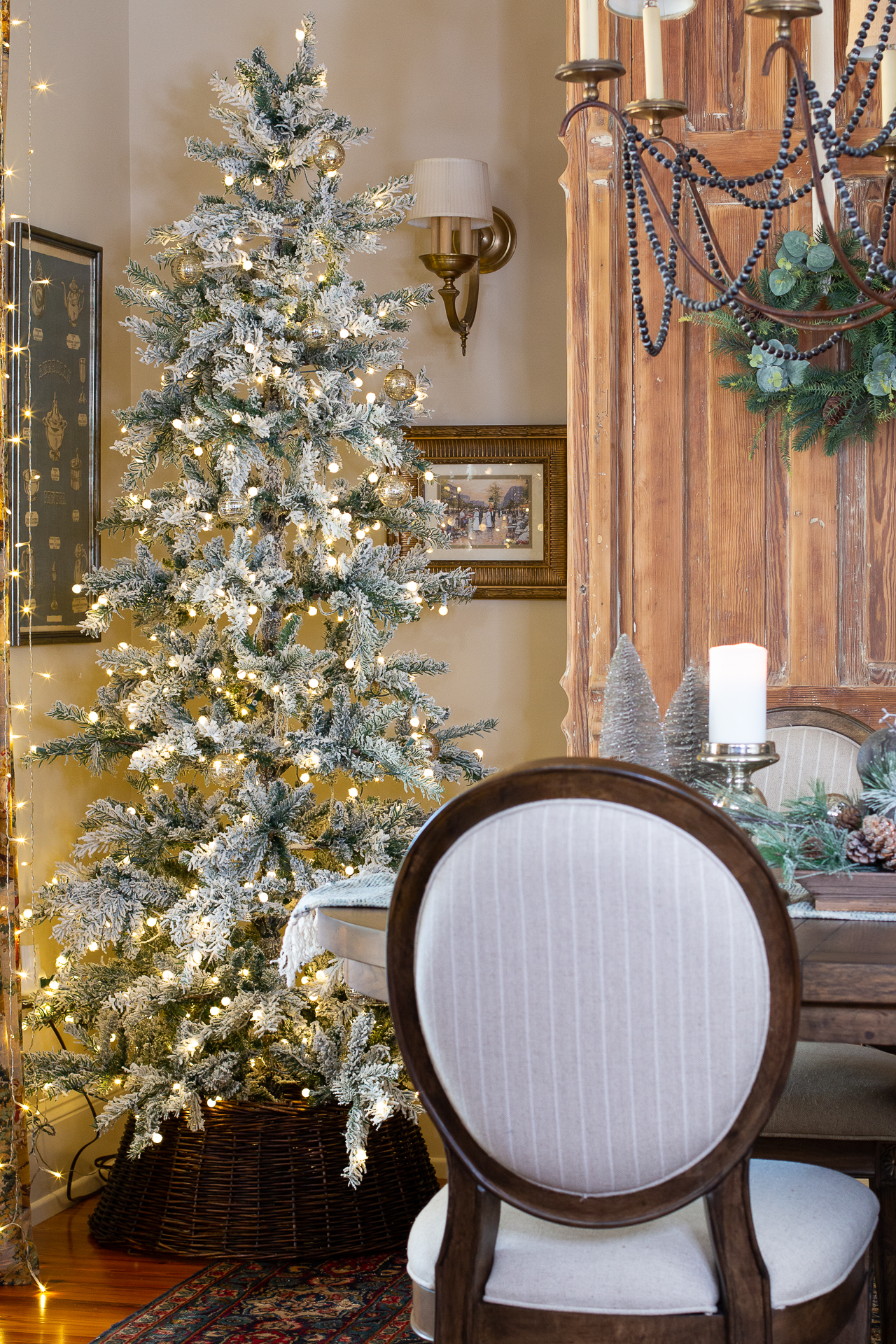 Our armoire is 9 feet tall so I decided to go with a 7.5′ slim tree so that it would compliment the armoire.
The tree is aglow with 750 warm LED lights.
Scroll through to see up-close detail! Click the arrows.
Getting a flocked tree with lights already on it was a must for me. A nice little surprise is the combination of two types of bulbs. The round bulbs are just so pretty.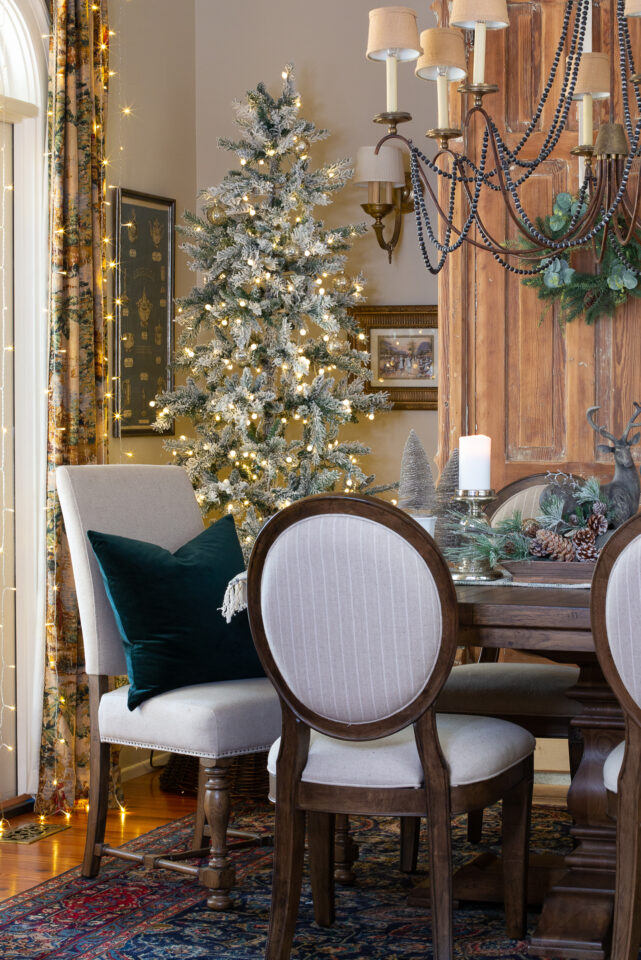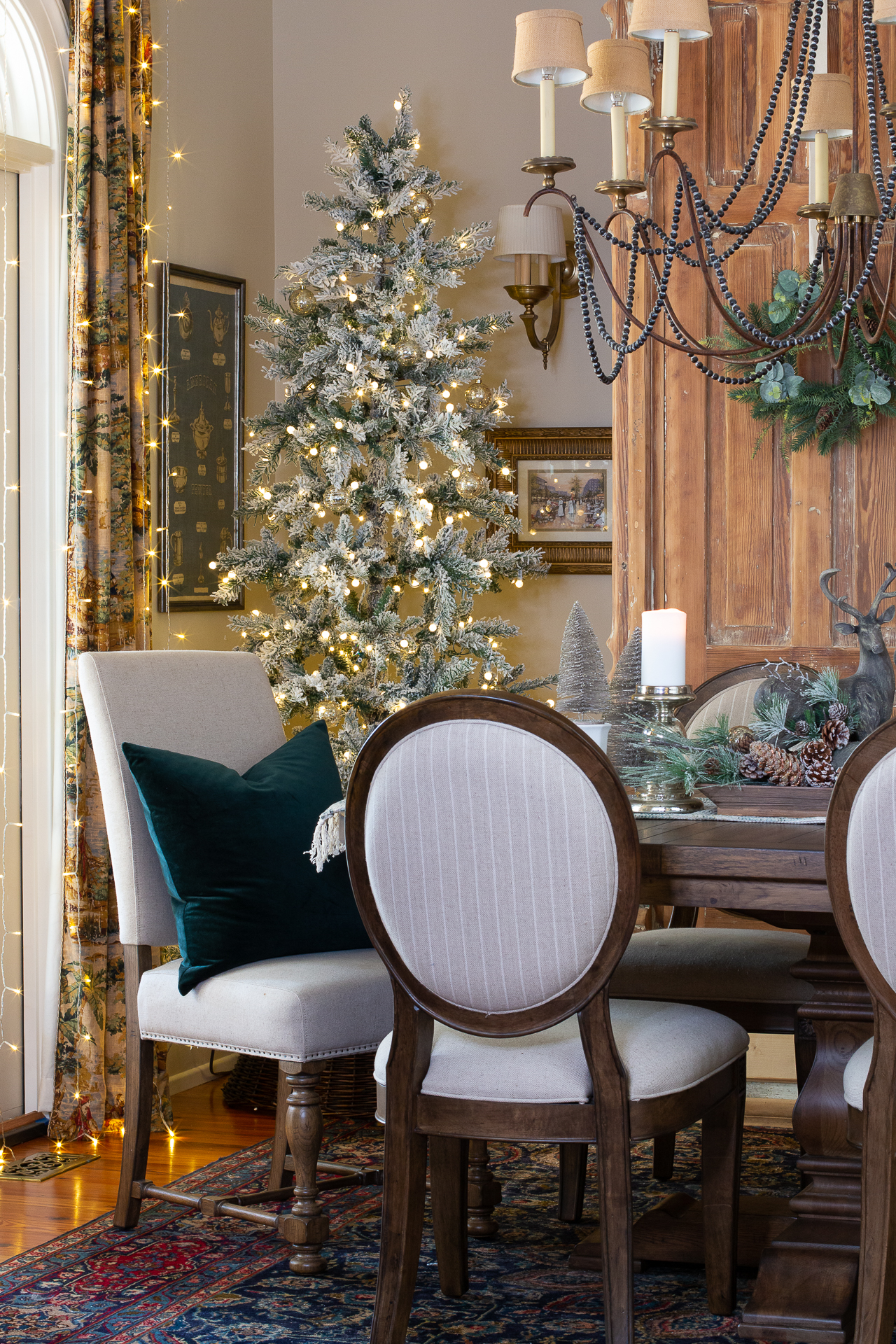 The 909 bendable branches give you lots of space to hang your ornaments if desired. I love the style of this tree so much that I decided to go with more of a naked look. I hung just a sprinkling of mercury glass ornaments on the tree.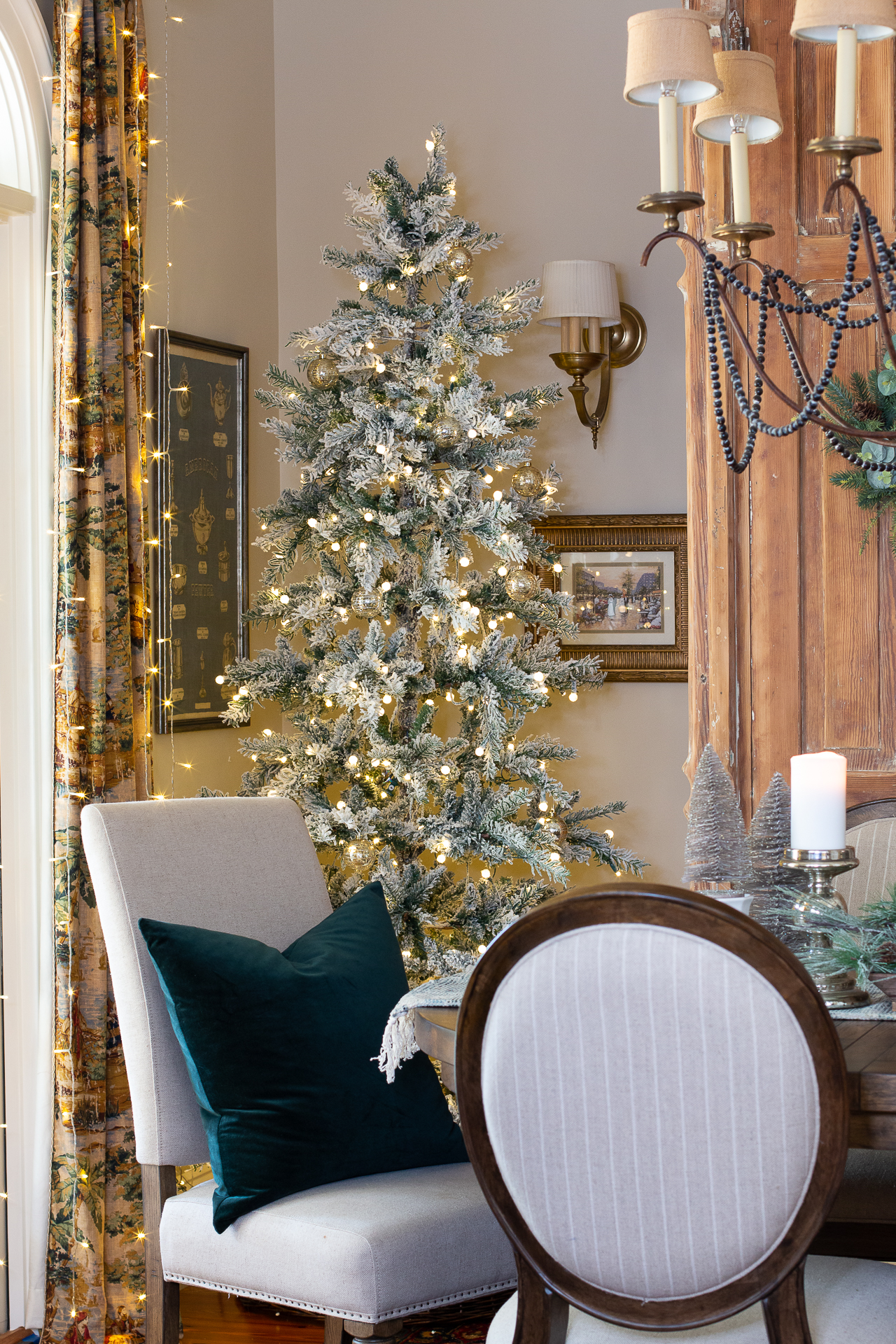 The light dusting of flocking creates an absolutely magical feel in the room.
I just love the glow of the tree in that corner. It really helps to create a Christmas focal point in the room with the armoire.
This year is truly a magical Christmas!
Be sure to visit Nearly Natural to see all of their Artificial Christmas Tree Collection.
Be sure to follow along for all of my upcoming Christmas content from decor and recipes to holiday fashion.
You can find my CHRISTMAS ARCHIVES here.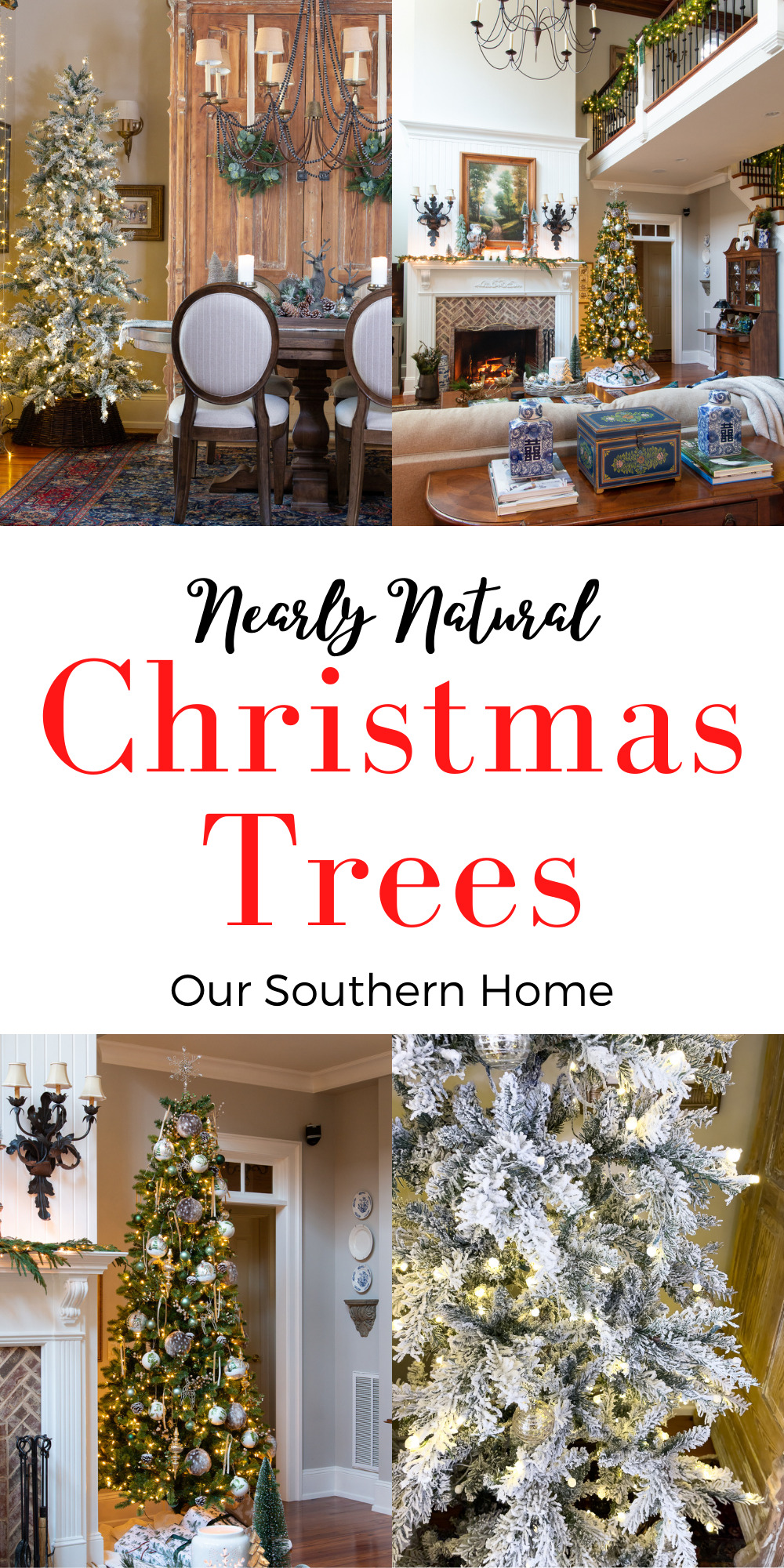 Buffer