Stocking Stuffers for Her
Ideas for stocking stuffers for her will put a smile on faces with useful items for the lady in your life!
Latest from OSH
Stocking Stuffers for Her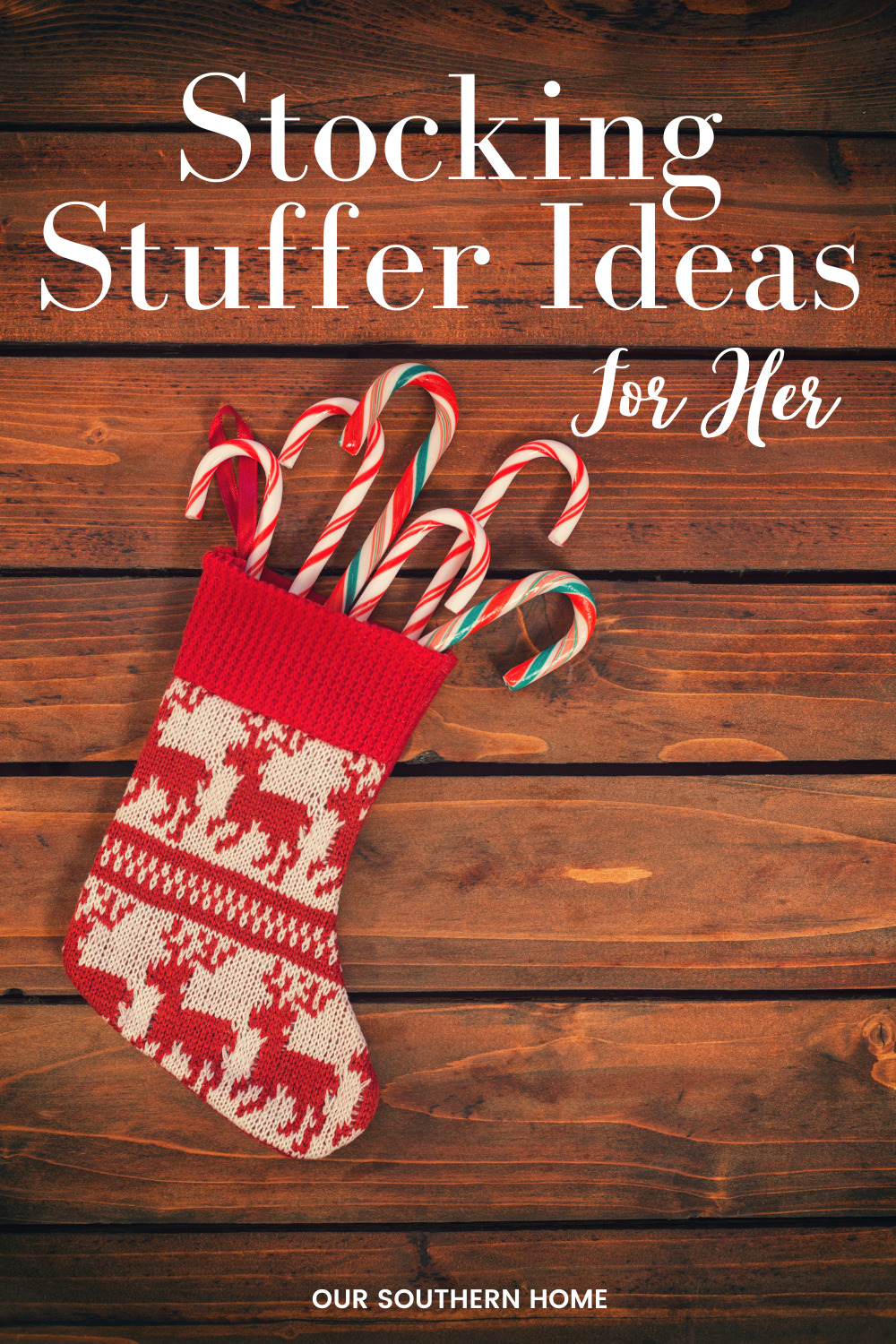 Stockings have always been a tradition in our home. My late mother-in-law lovingly crafted gorgeous heirloom needlepoint and cross-stitched stockings for us.
The last one that she made before Alzheimer's took her gift away was for Ashlyn. It's kind of funny in that Ashlyn has the largest stocking.
Tim and Ashlyn are getting married next September so we gave him his own stocking for his birthday a few weeks ago. Etsy is a great source for needlepoint stockings.
I do not do needlework, but thinking I may want to take it up to carry on the tradition for my kids and grandkids. Completely handmade stocking can run up to $400!!!! I bought Tim a premade one with his name on it.
Many hours went into these gorgeous stockings. This is an old post, but you can see them in detail HERE.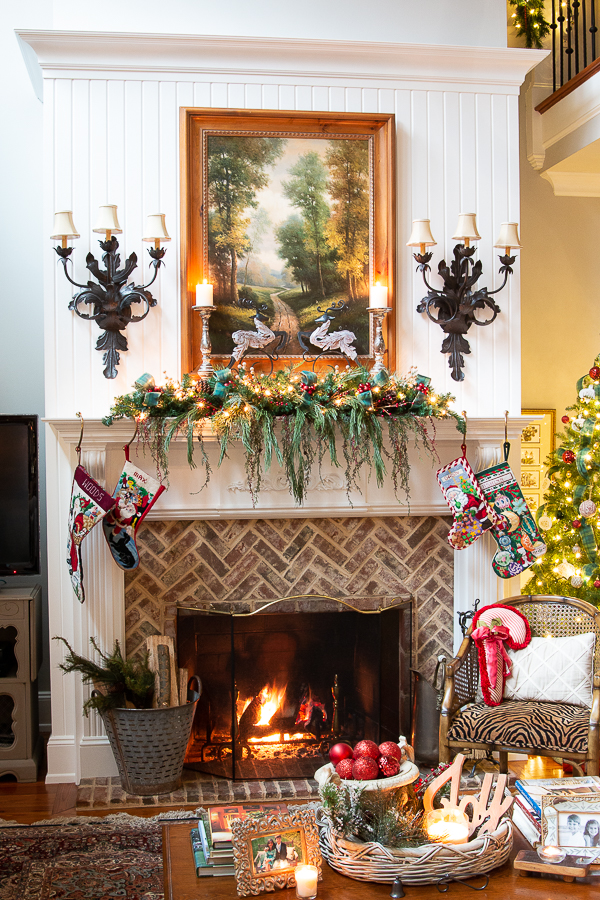 Visit this post to see up-close details of our stockings.
The History of Christmas Stockings
There are many stories and legends about how Christmas stockings began. It appears that it dates back to the early 1800s where children would place socks at the foot of their beds.
It eventually evolved into full-fledged stockings.
Stocking Stuffer Ideas
Here is a collection of fabulous ideas for stocking stuffers for the lady in your home.
Stockings are the first thing that we do on Christmas morning over a cup of coffee and Christmas tunes playing in the background. We wake up first and Max gets a fire going.
The kids are soon behind us.
We each take turns going through our stockings with the rest of us watching. There is always a little candy and maybe a Cutie orange.
This is typically the spot where you get some things that you need like a new toothbrush, but it's also a great place to give your smalls like hand lotion, a pretty lipstick or gloss, and maybe a pair of costume earrings.
Stocking Stuffers for Her
A collection of perfect items for stocking stuffers for the lady in your life.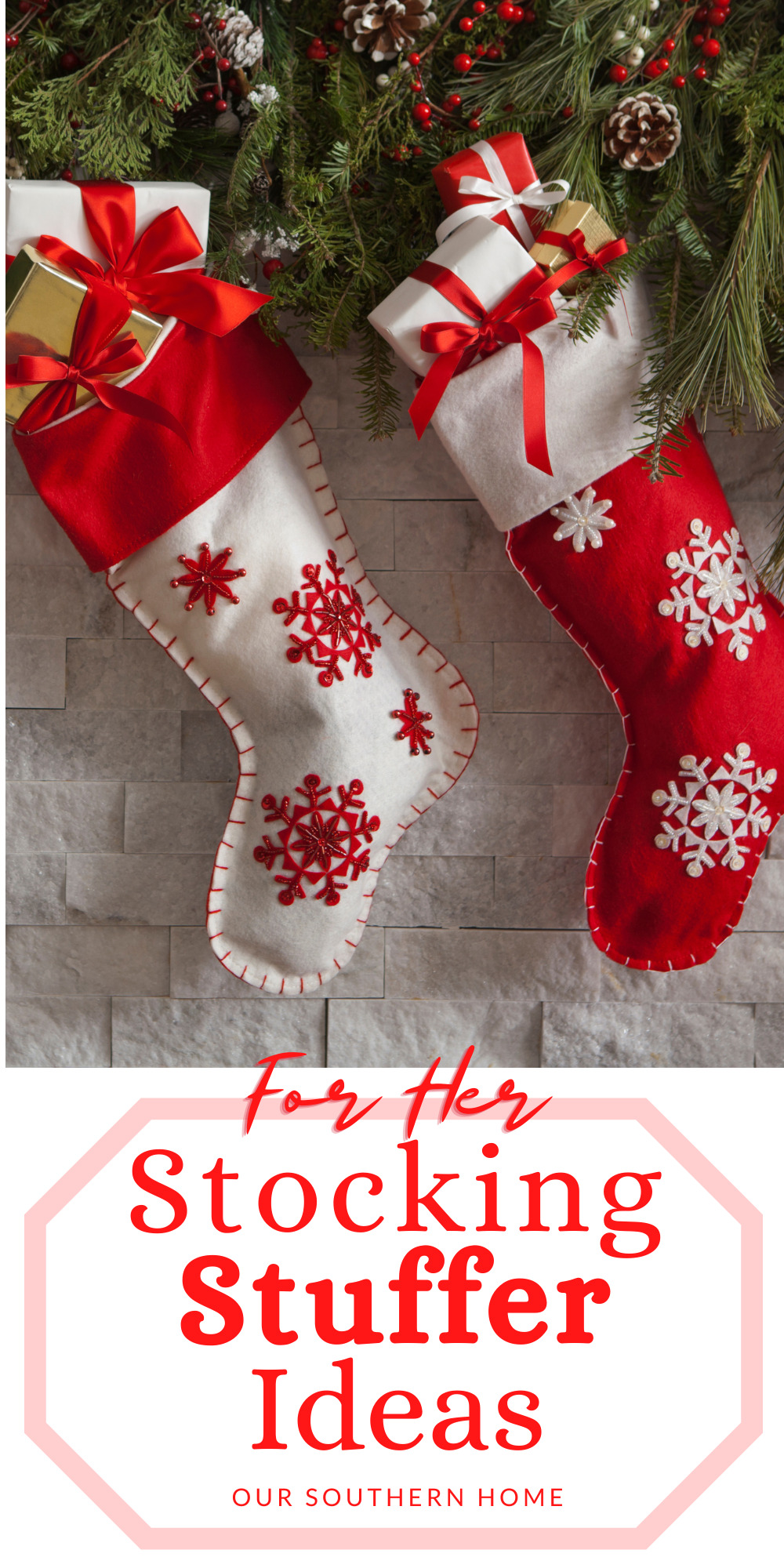 Buffer