Thrift Store Nativity Scene Make-Over
Wow, it is a busy blogging month. I have quite a few craft and decorating ideas to share with you before Christmas. Let's start with a thrifty project! Don't overlook your local thrift store when looking for holiday decor. As people start to decorate their homes, they begin to donate unwanted holiday items to thrift stores. Your local shops are probably full of Christmas decor right now. Today I am sharing with you how to make-over a thrift store nativity scene with Annie Sloan Chalk Paint.
My favorite Restore is in Southport, NC. It is huge. I just wish I could carry a large trailer with me to bring home the amazing furniture! They have a pretty large year-round holiday section. We were there the first of November and was so excited to pick up this complete nativity scene for only $4!!!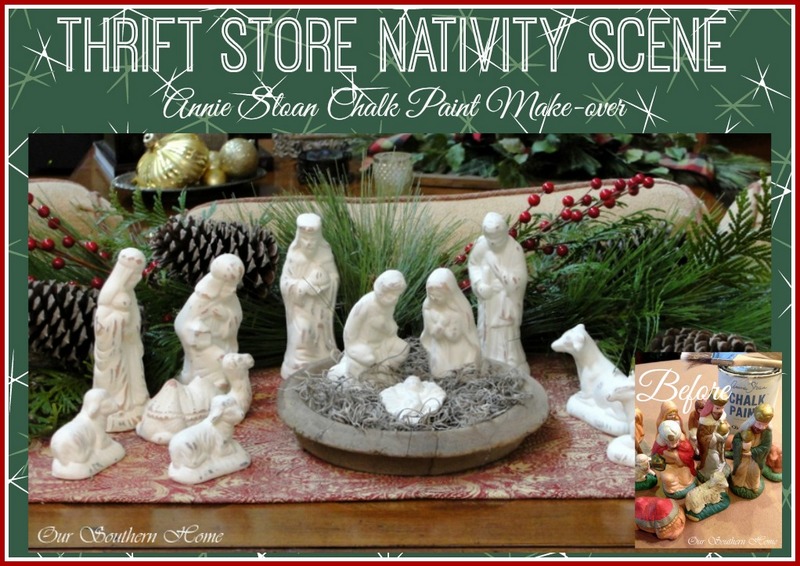 I scored big time on the set. It really has some age on it, but no chips! When I unpacked it to paint it, I realized that it was missing the most important part….the Baby Jesus! Ashlyn and I had a big laugh over this since neither of us noticed it at the store! Hey it was only $4! Honestly, I wasn't worried. I figured I could find an ornament or something I could use. No luck!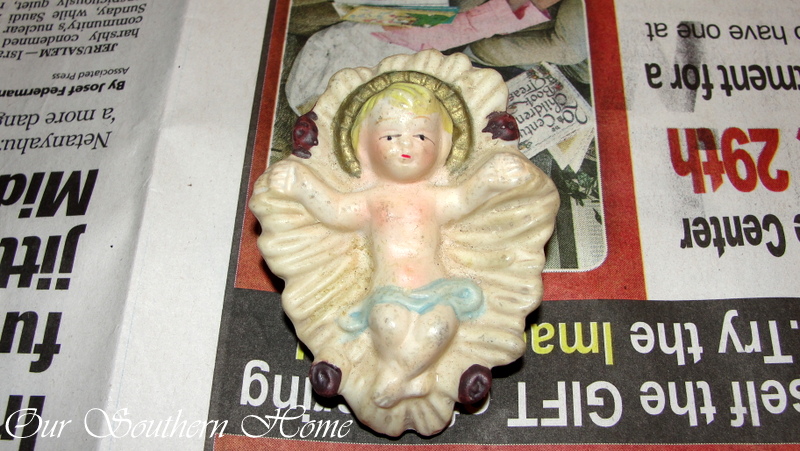 It ended up being EBay to the rescue! So yes, I was able to find the perfect Baby Jesus to complete my set. I made sure to measure to find one in the right proportions. There were quite a few up for grabs on EBay!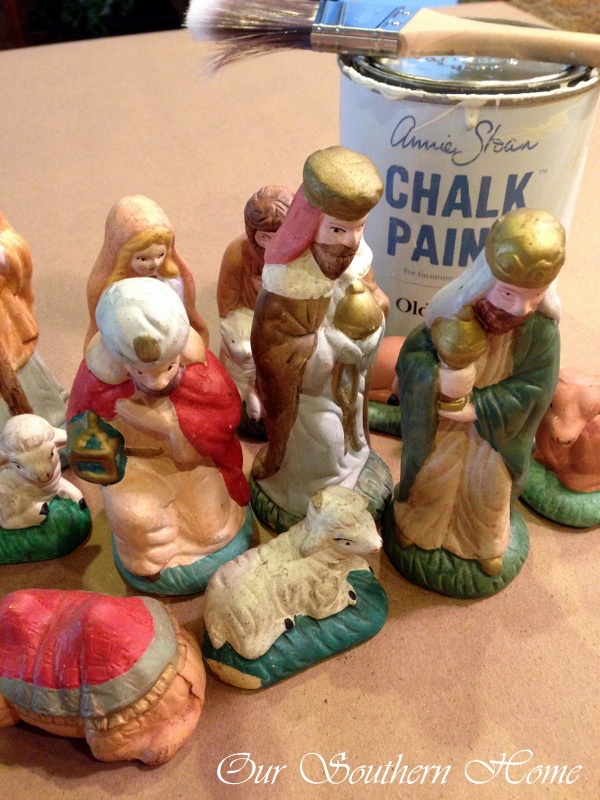 Now, if this was a family heirloom I probably would have left as is. Since it had no sentimental value to me, I decided to get out my paint brush. It was my intention when I purchased it.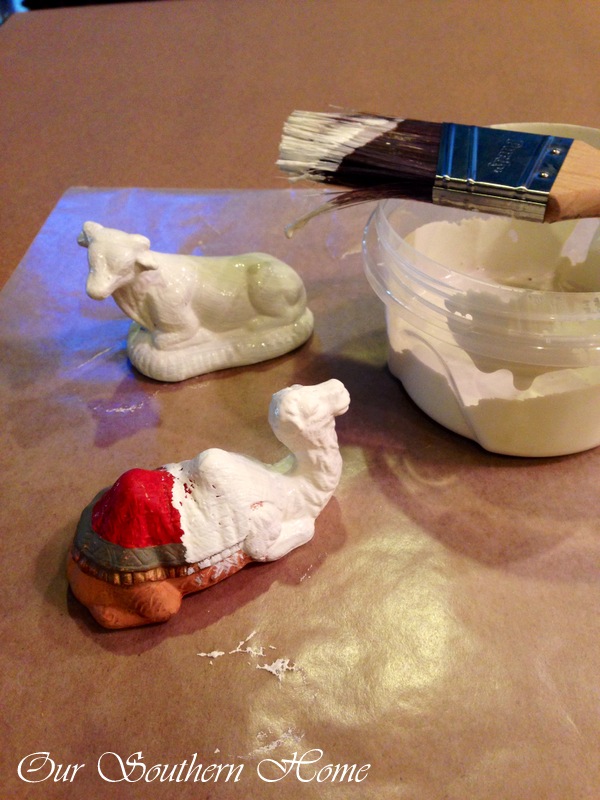 I used a damp cloth to clean them. Let them dry thoroughly before painting. I then painted two coats of Old White Annie Sloan Chalk Paint. It dries very quickly. Then I used some fine grit sand paper to distress. Dust them off before waxing. I decided to try Minwax Finishing Wax in Natural. It has a different texture than Annie Sloan, but ended up being perfect for smaller accessory projects. The Natural color is not clear it has a soft amber tone which slightly ages the Old White.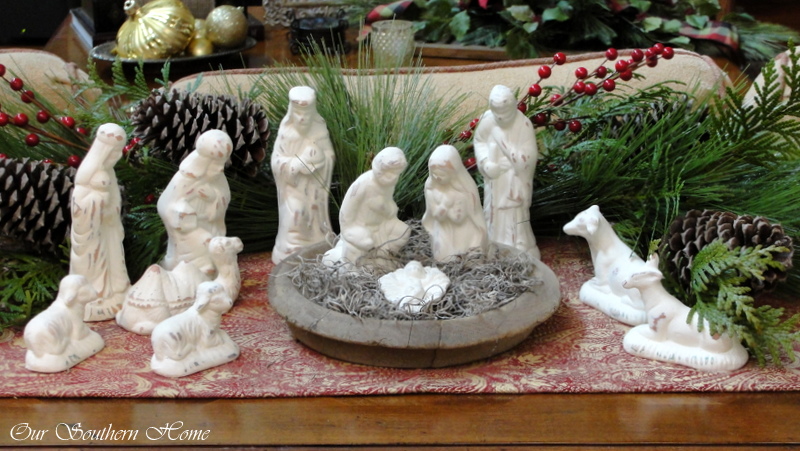 I picked up the antique wooden piece that the Holy Family rests in at the thrift store for $1. I have used it in so many ways. Do you know what it is? It is the old top to a butter churn. It has the hole in the center. It is just so rustic and wonderful!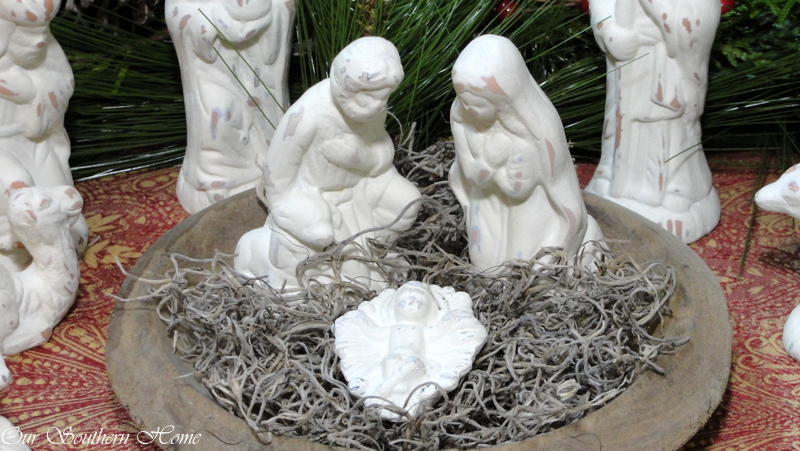 Here are up close details.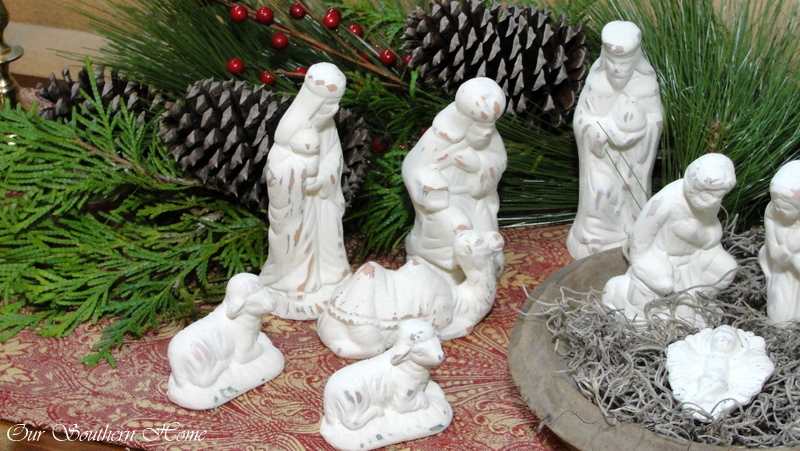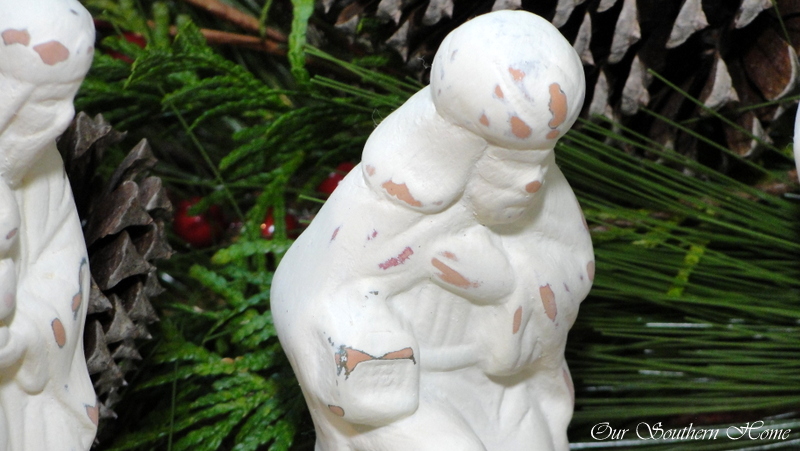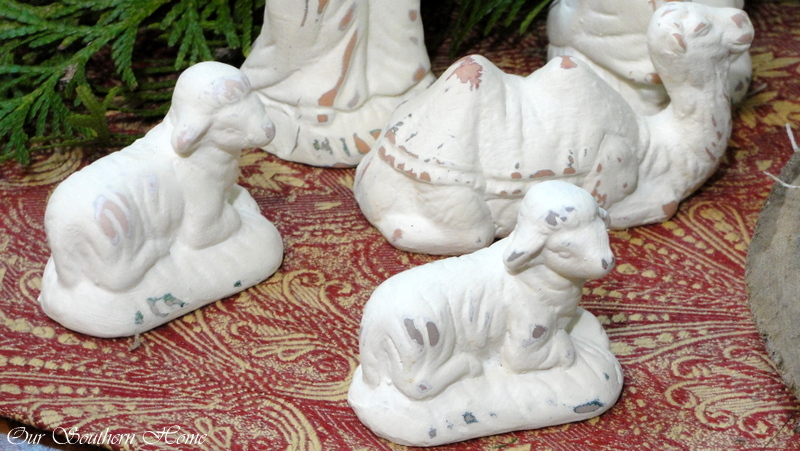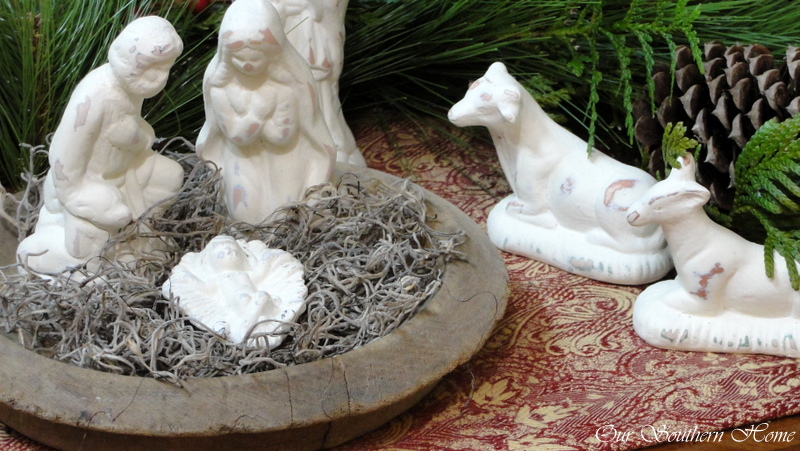 The next time you are in the thrift store look with an open eye to what a little paint and wax can transform. Before you give items away see if a little paint will make you love it again! EBay is also a great source for complete nativity sets from new to vintage and antique.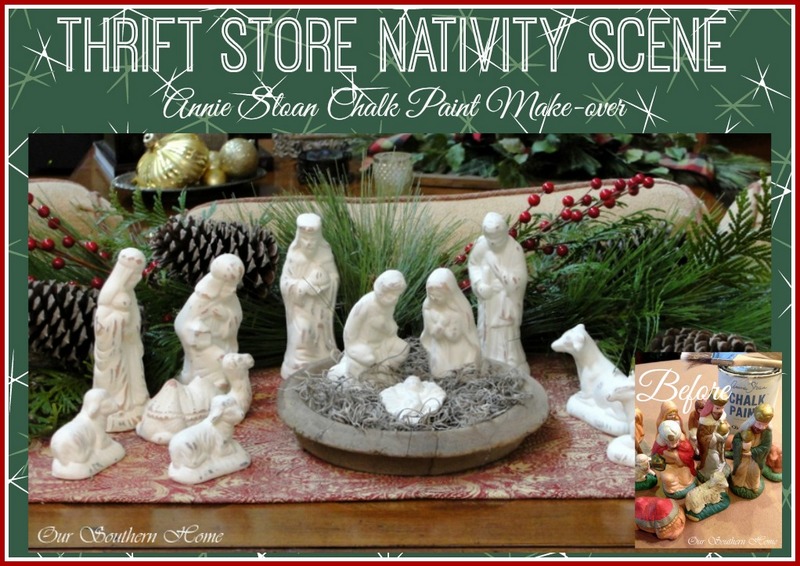 To see my Christmas Home Tour please visit HERE!
This post was originally written by Christy who blogs at Our Southern Home.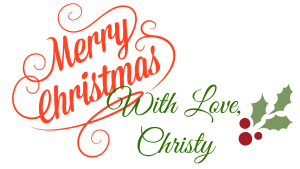 Buffer