Save Money Spring Cleaning with Dollar General
This is a Sponsored post written by me on behalf of Dollar General for SocialSpark. All opinions are 100% mine.
As I walk around the yard, I notice daffodils and day lillies starting to break ground.
Birds are becoming active.
The days are getting longer……all signs that spring is just around the corner.
With spring, comes the feeling a excitement for new things to come. After the long, cold winter, it is a joy to enjoy the outdoors again.
This time of year sends urges of Spring Cleaning through me. It does for many! It makes sense to do this inside work now while it might still be a bit cold to enjoy the outdoors. Get it done now, and you'll be free to focus your attention to actives such as gardening and grilling outdoors!
I headed to my local Dollar General to look into purchasing my arsenal of cleaning supplies. I am fortunate enough to have 3 Dollar Generals within 10-15 minutes away!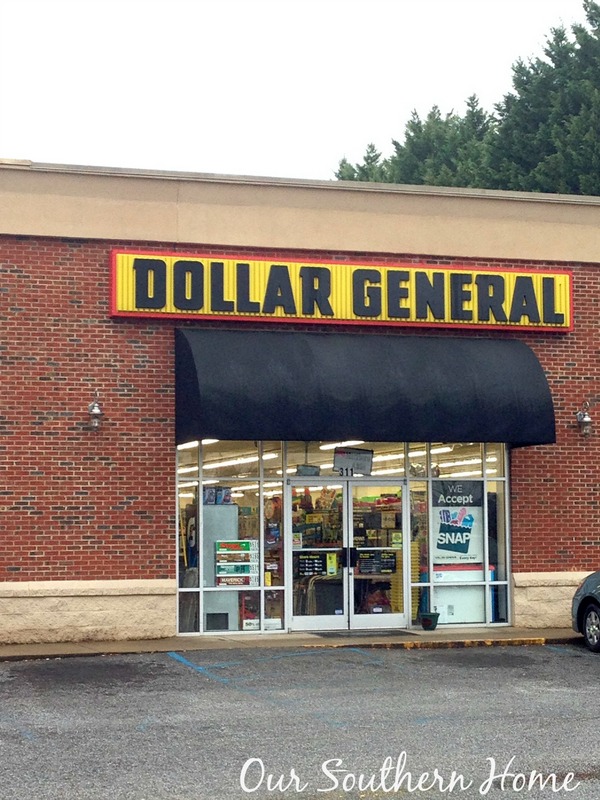 Not only does Dollar General sell name brands, they have their own brand. I was on a mission to give the much less expensive Dollar General brand a try! If you make simple store brand swaps like the ones I am going to show you, you can really save lots of MONEY overtime! Who doesn't want to save money? Spring Cleaning here I come!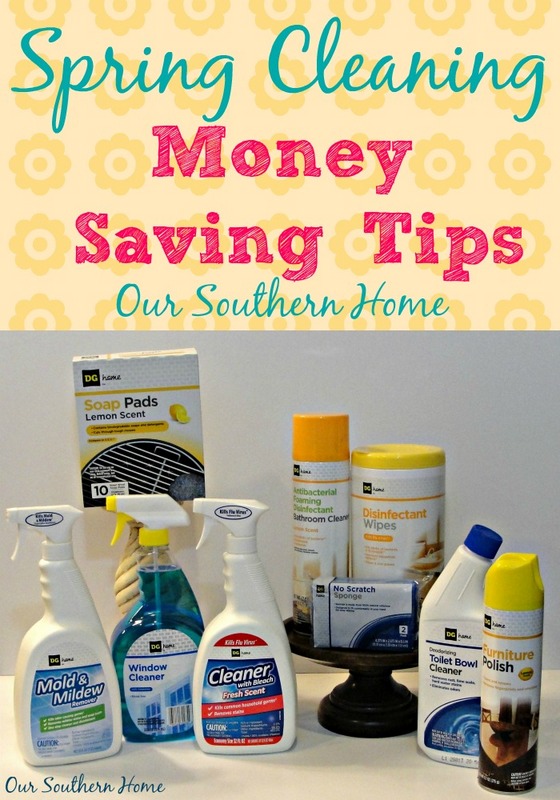 I purchased these products from the Dollar General brand for my Spring Cleaning and daily use.
I purchased multiples of these.
HINT: I place a container of cleaning wipes, toilet bowl cleaner, bathroom cleaner and cleaning rags or sponges in each bathroom to make quick and regular clean-ups a breeze. Everything is right there to use as needed. The wipes are fabulous for quick and daily clean-ups in between regular cleanings.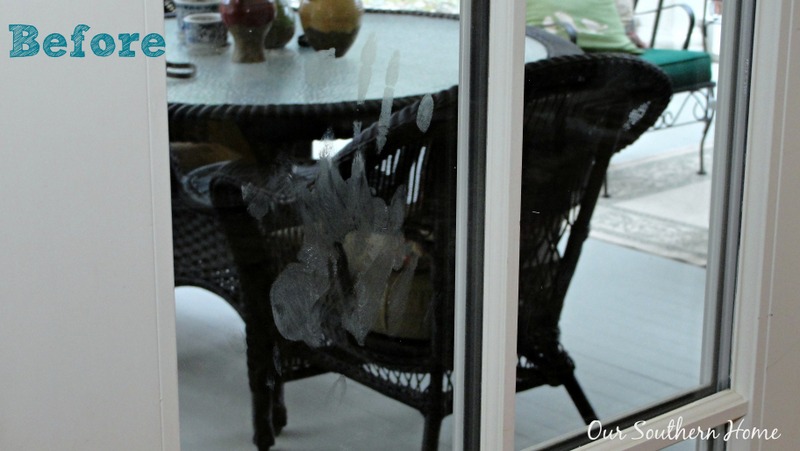 The French door leading to our screened porch need regular cleaning. The smudges there were not showing well on my camera so I created one you could see with a lotion handprint. I was curious to see how the window cleaner would clean this.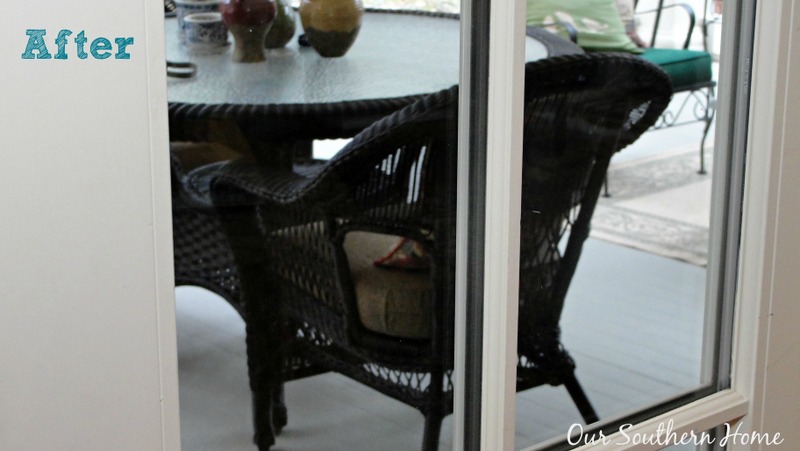 YES, it cleans just as well as the name brand! Get this…….the Dollar General brand of window cleaner is $1. The name brand is $3!. That's $2 cheaper and works just as well!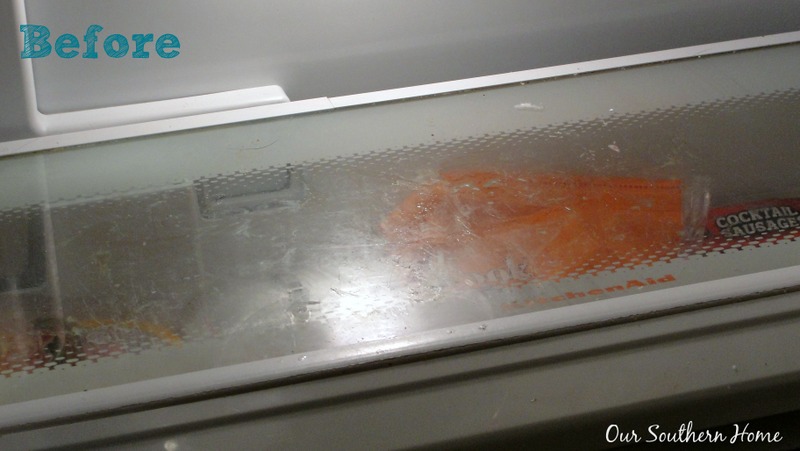 Not sure about your refrigerator, but my bottom shelf where we keep milk and other beverages is in constant need of a wipe down.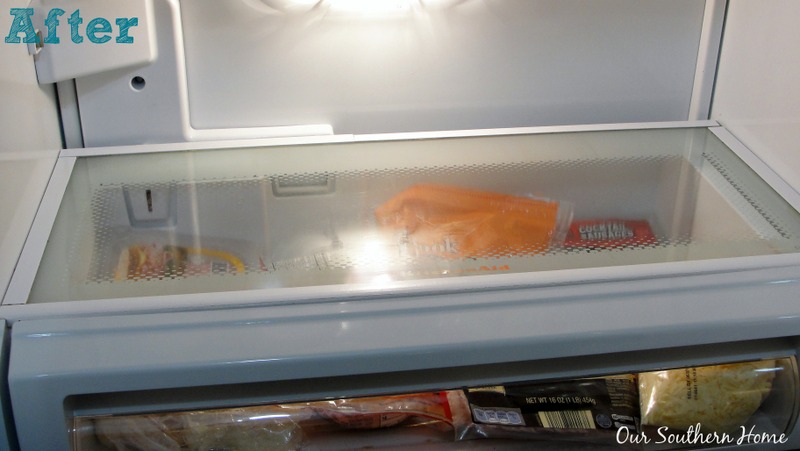 The disinfectant wipes worked wonders on this shelf and the others. Again, I see no difference in these and the name brand except the price! The Dollar General brand is $3.50 compared to the name brand at $4.75.
Every single one of the Dollar General products that I purchased was cheaper than the name brand and worked just as well.
As you begin your Spring Cleaning, I encourage you to stop by your local Dollar General and give their products a try! Who doesn't want to save some money? Their online site is full of ideas, tips and stock they sell. They also have weekly circulars with coupons!
Spring Cleaning can be an overwhelming task! Enlist the entire family. Here are a few ideas to make it easier!
Young children can be given a duster to clean baseboards with no cleaning products involved.

As a family, tackle one room at a time. There is no rule that says mom has to do it all.

When cleaning windows, wipe down the inside in a direction different than the outside. This makes it easier to see missed spots.

Spray down the shower and tub with the Dollar General Mold and Mildew cleaner for $1.95 and let it sit for a while while you are working in another room. It will do its magic in a short time without you having to do excessive amounts of scrubbing.

Spray the Dollar General Glass Cleaner on a paper towel before wiping down the glass on a picture frame. This keeps it from dripping below the frame before you can wipe it down.

I spray my kitchen sink with the Dollar General Cleaner with Bleach and let it sit while I am working on something else. I do this several times per week on my porcelain sink. It keeps it shiny at only $1.95 per bottle.

Complete the Spring Cleaning task over a period of few weeks. What overwhelms me is feeling like it all has to be completed in a week!

Make a list of what needs to be completed. I love checking things off!!!
​I wish you a wonderful spring!!! Happy Spring Cleaning!
Christy
Buffer