Holiday Decor and Entertaining
Holiday decor and entertaining ideas from creating that hot chocolate station to the perfect centerpiece or handmade ornament and more!
I started decorating for Christmas last weekend. So far the only thing that I've purchased new is a basket tree collar. It totally changes the look of the tree. I really like the neater look to it.
In the past, I've just wrapped a throw blanket around the base. I can't wait to share it with you.
It's a big goal of mine to really not purchase anything new other than the string lights I'm sure I'll have to replace.
Raise your hand if you always have to buy a few new strands? I love a lot of lights on a tree.
We get a live tree for the family room, but the rest is faux. Since we finally got the armoire in the dining room, I want to add a small tree in there. I may buy a real Charlie Brown looking tree for that space when we get another tree. I do have my eye on this tree.
I've been cleaning out my Christmas decor and getting rid of a lot. I want less….less to store and less to drag from the attic.
What are your decor plans?
Regardless, I love decorating with what I have and challenging myself to use it in different ways around the house.
I always like to craft a few new things for the holiday as well.
Here are some ideas for your holiday home from the Home & Decor Encore team!
Holiday Decor and Entertaining
OUR SOUTHERN HOME | HOT CHOCOLATE BAR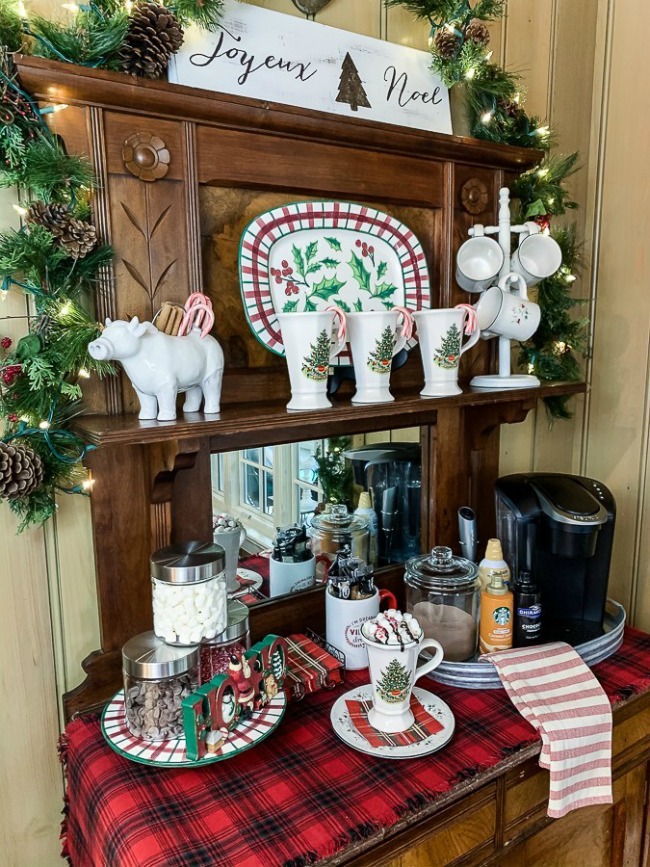 HYMNS & VERSES | VINTAGE CHRISTMAS DECOR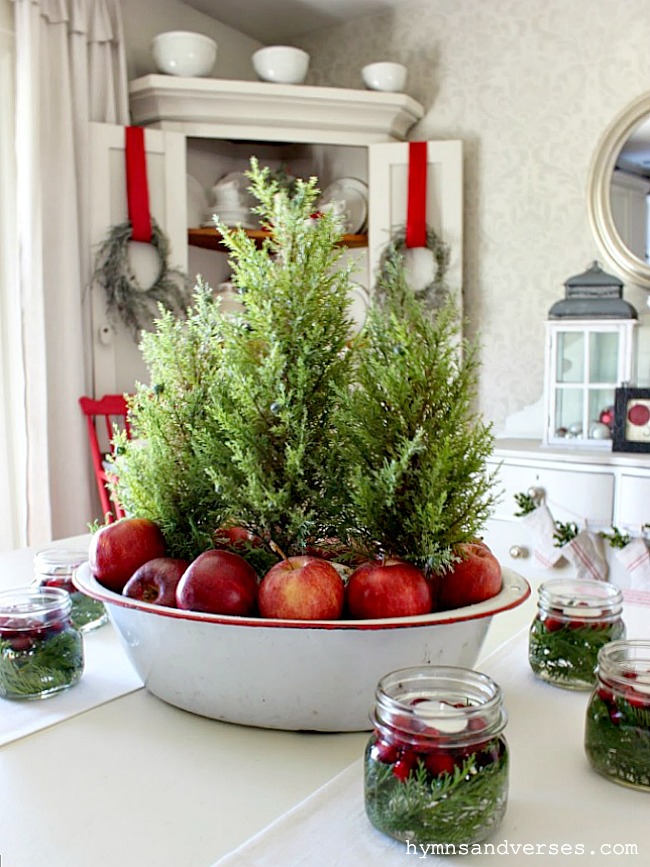 THE STONYBROOK HOUSE | DIY CHRISTMAS TREE STORAGE BAG
DUKE MANOR FARM | NUTCRACKER INSPIRED TABLESCAPE
REMODELACASA | GOLD DIPPED CHRISTMAS ORNAMENTS
Recent posts on the blog!
Buffer