Over 150 Christmas Decorating Ideas
Over 150 Christmas Decorating Ideas to decorate your home on a budget! Many of these ideas are straight from the thrift store.
Over 150 Christmas Decorating Ideas
It may be hard to believe, but right after Halloween, I start decorating for Christmas.
As a blogger, I have lots of holiday deadlines. We have to get content ready and out there so that when you are ready to decorate, you'll have some new ideas.
I've honestly enjoyed getting the jump on things. So much effort is put into the decorating early which allows me to enjoy it a bit longer. It also allows me to take off around the middle of the month until the first of the year….somewhat.
The thrift store decor team decided to create a roundup of all of our Christmas decorating DIY and craft projects for you.
You'll find over 150 ideas below! WOW!
You find the little thumbnails below. Just click on the ones that you are interested in and you can check out the projects.
Be sure to pin the graphic below so you can easily come back to this post for reference.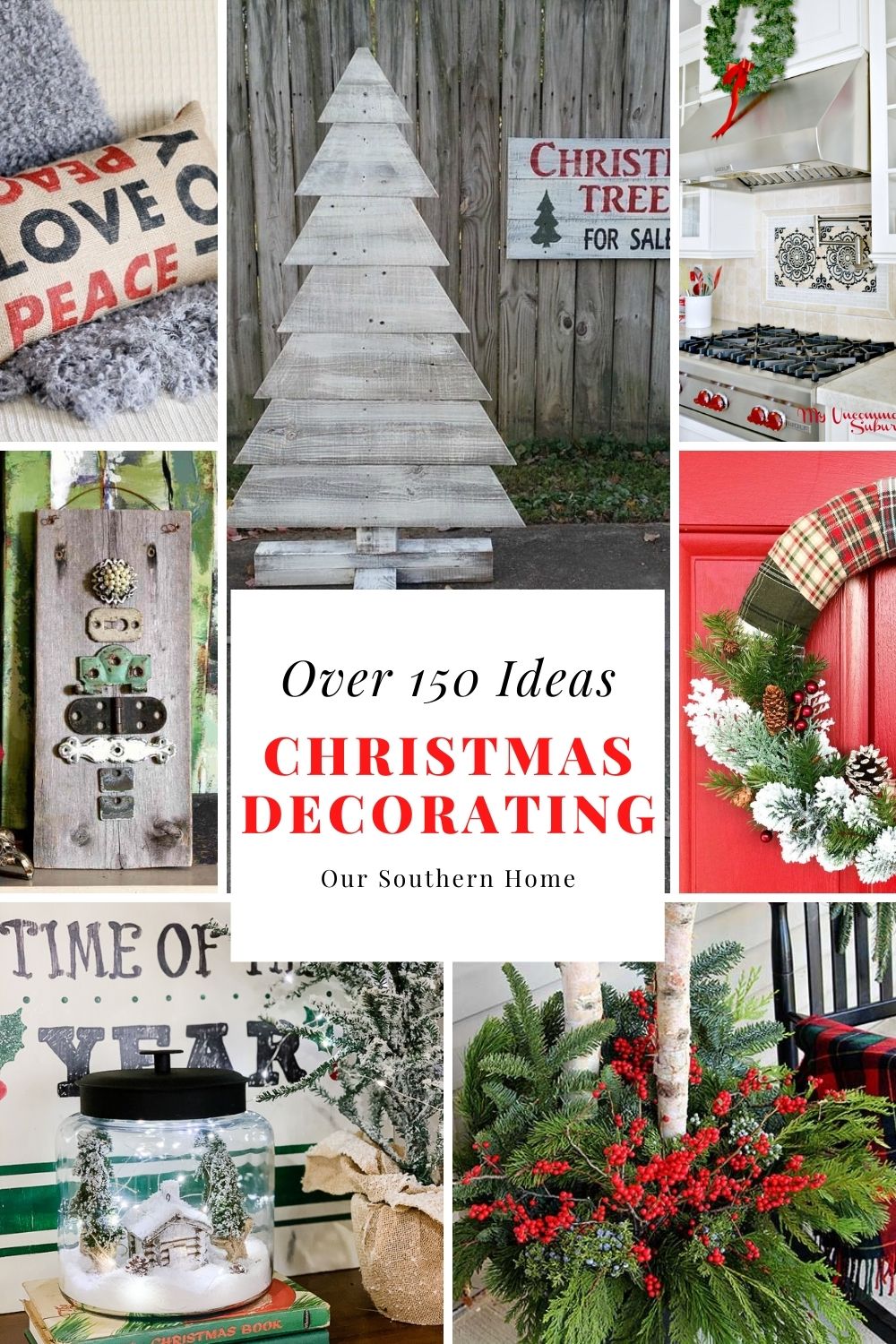 Christmas is perhaps my favorite season of all! There is just something about all the twinkle lights.
Here are a few of my favorites through the years!
5 Christmas Favorites from the Blog!
Be sure to visit the Thrift Store Team to see their project picks! I've selected one of my favorites from each of their blogs!
My Favorites from the Team!
Christmas Decorating Ideas from the Team!
Check out the Thrift Store Team!
Here are Over 150 Christmas Decorating Ideas!
Latest from OSH!
Buffer