Thrift Store Rooster Makeover
Welcome friends to another edition of the monthly Thrift Store Decor Challenge.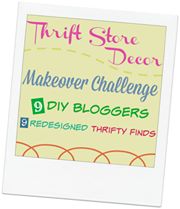 I really look forward to seeing what the other girls have up their talented sleeves.
This month mine is rather simple for me. Last month I made of thrift store art.
I was really torn with this one. I love color, but really love the neutral white look that has been so hot.
I picked up these ceramic roosters at Good Will for $2.99 each.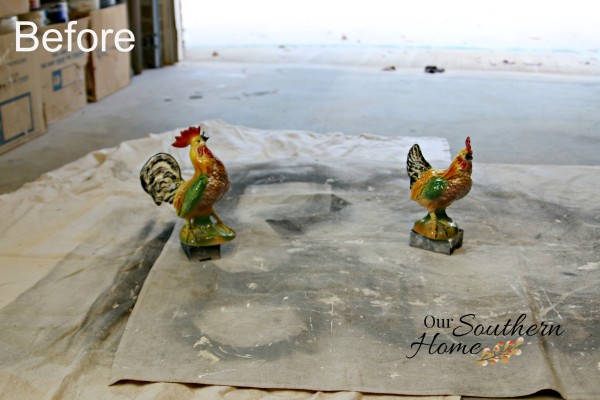 They were really pretty before, but with being so cheap, I thought I'd play. They are a little roughed and banged up, but spray paint would cover most of that.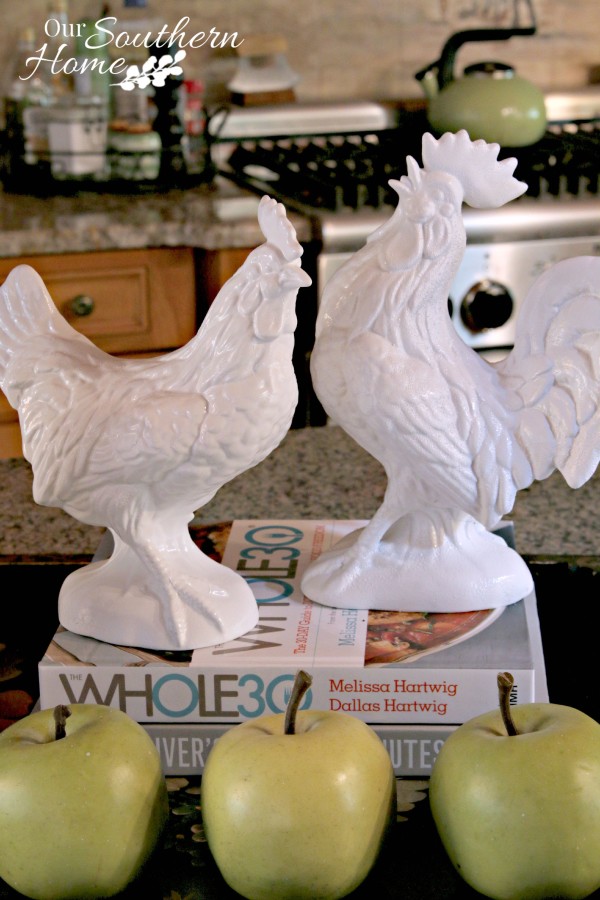 I had them in the kitchen on a beautiful toile tray.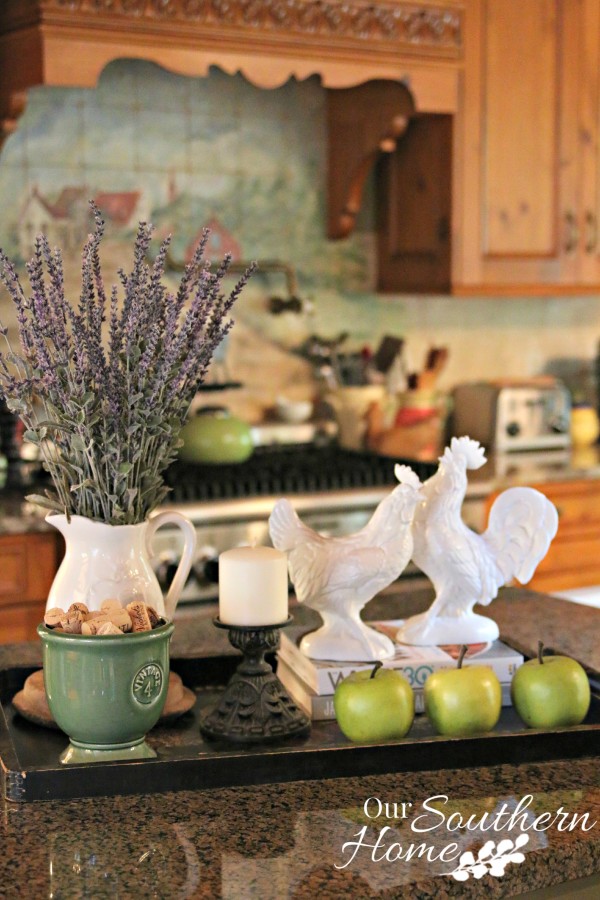 But we've had nothing but rain and clouds for days on end. This room was so dark and just couldn't get good shots. These were probably the best 2 of the lot.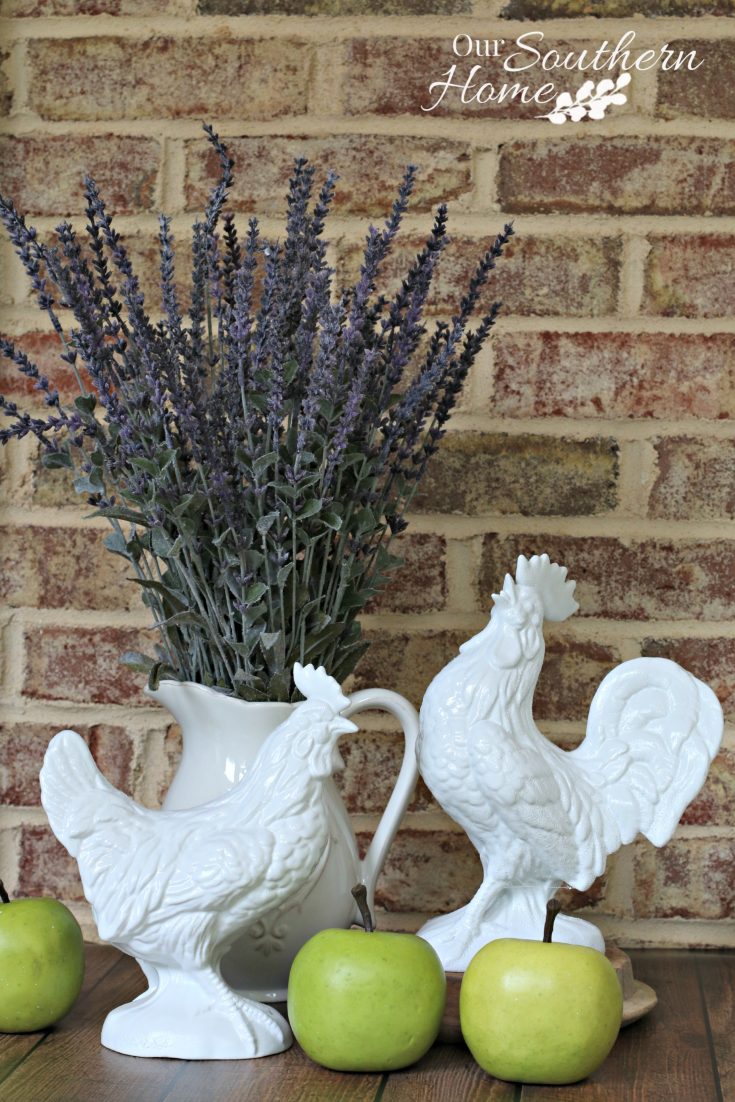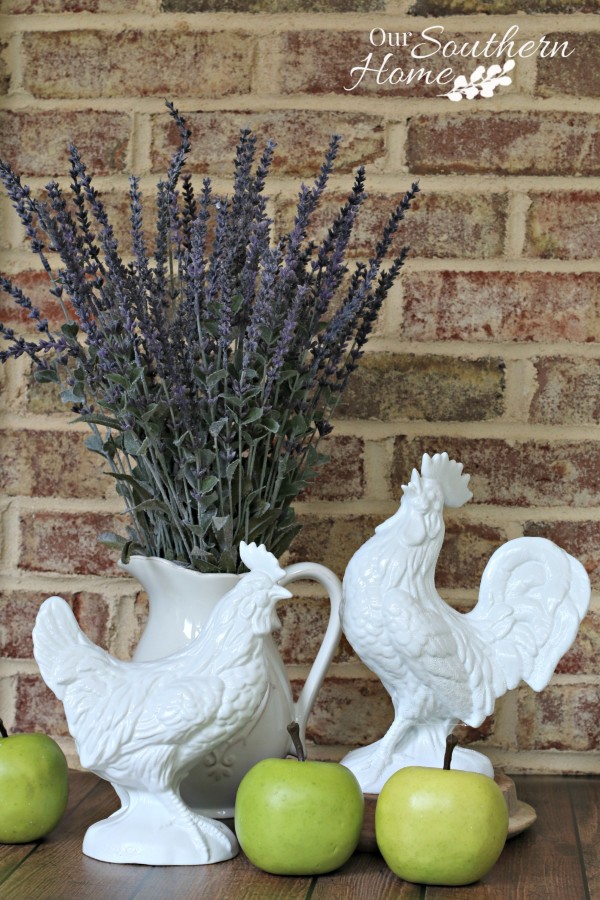 So on that rainy day, I moved them to the front porch to get more day light. You just couldn't see the detail inside.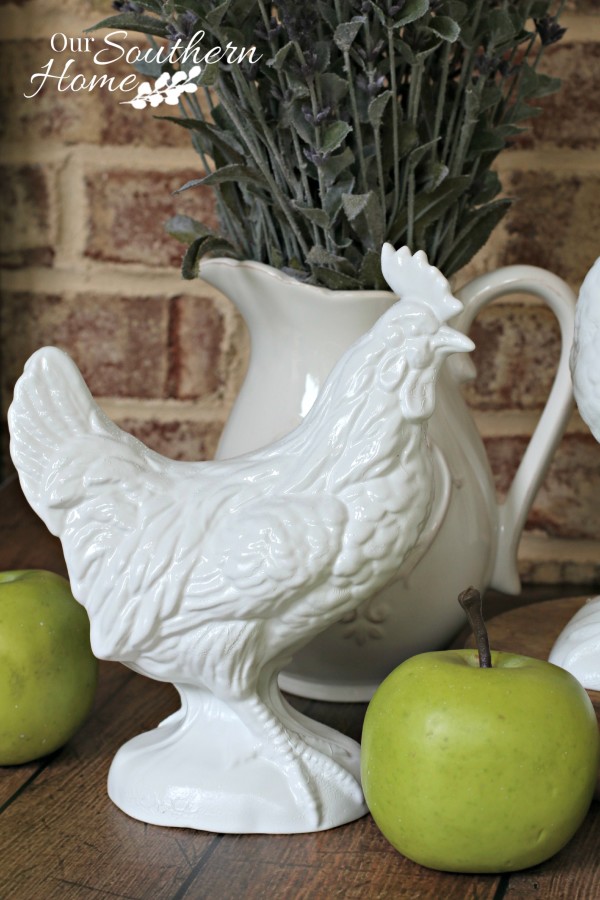 They are such a sweet little pair. I painted them with a glossy spray paint by Rustoleum. It took several light coats.
I think they will get lots of use with their new neutral color.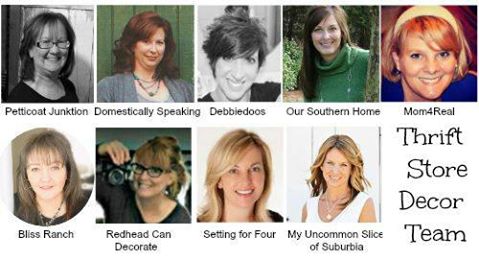 Now let's see what these pretty ladies have for us today!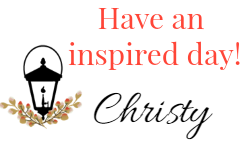 Buffer