Using Ball jars and a giveaway
**This is a sponsored post on behalf of Jarden Home Brands that makes Ball Canning Products. I was compensated for this post. Loving my green jars!!! Thanks so much Jarden**
Have you caught onto the mason jar craze? They are all over the store shelves, in magazines and Pinterest.
Mason jars have become so cool….not just for canning anymore. I find the vintage flair they add charming.
I am personally in love with them! I've canned before when we grew a large garden at our old home. I really need to plan doing it again next year. I canned tomatoes and a yummy bread and butter pickle.
These days, I use my jars for storing dried beans, cooking items, drinking out of, flower vases, candle holders, container for markers, to hold safety pins in the laundry room, buttons in my craft room…..I could go on and on!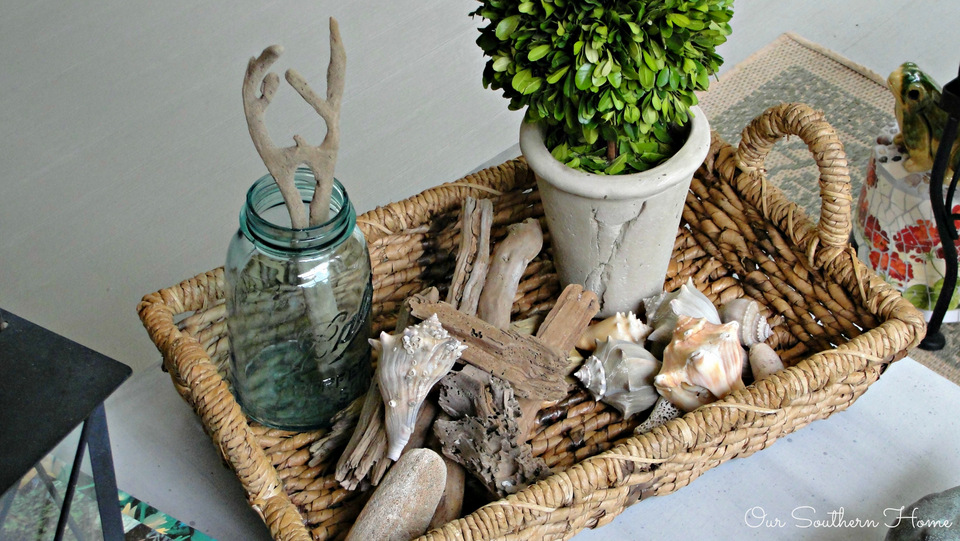 I love to decorate with them. This jar is an antique and given to me by my mother. It was her grandmother's!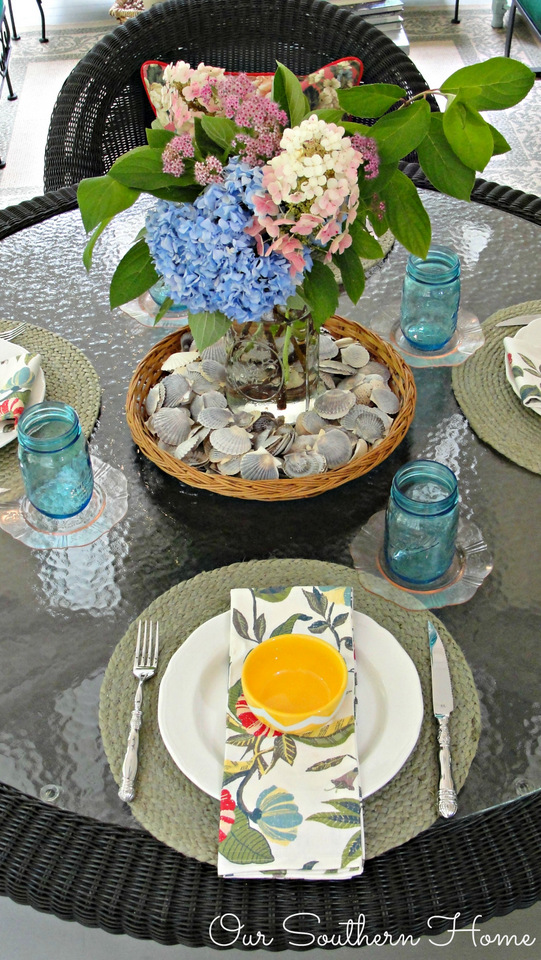 They make fabulous vases!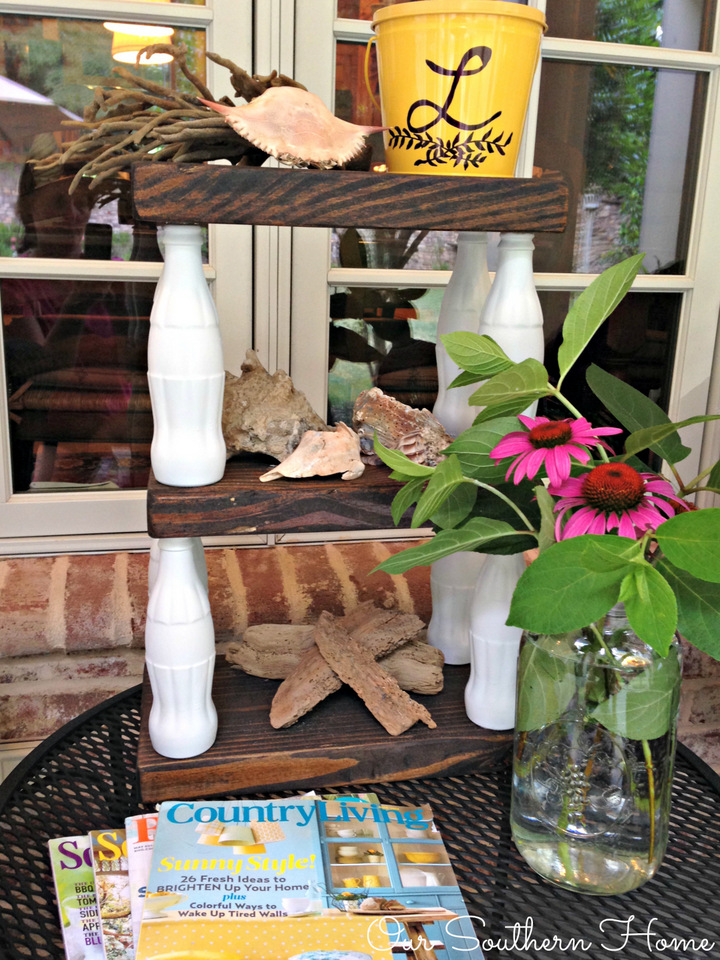 Another Vase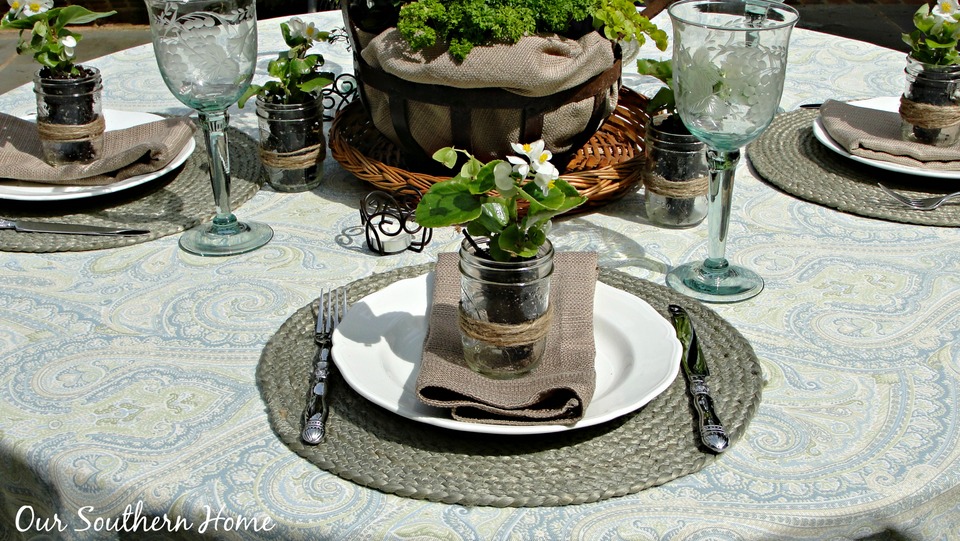 Holding potted plants for centerpieces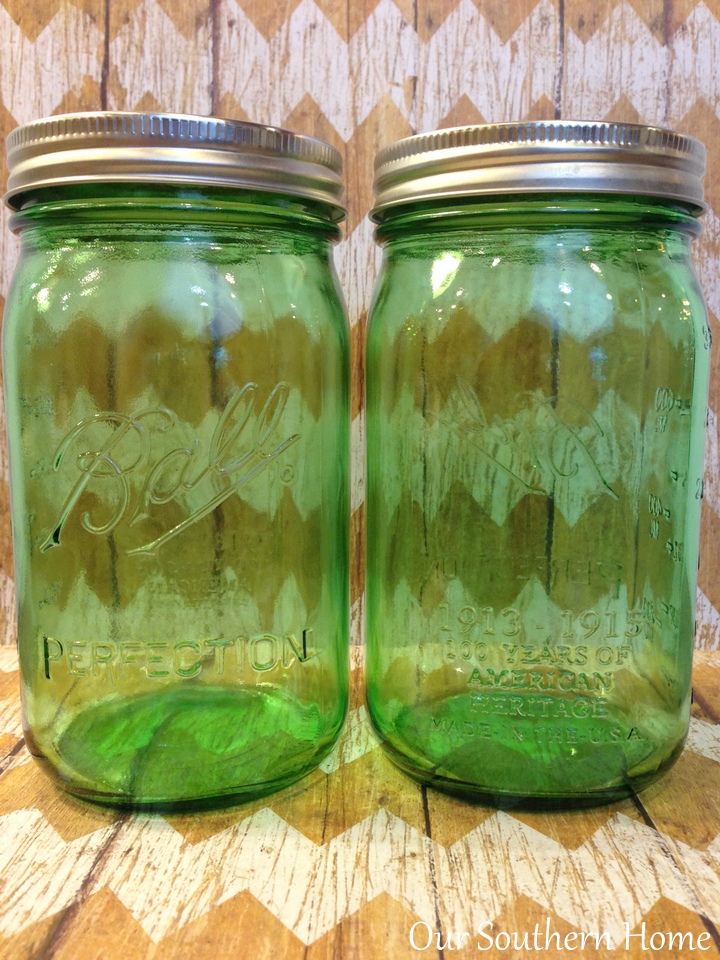 Check out my new gorgeous Ball jars that Jarden Home Brands, the maker of Ball, sent me. They sent me a wonderful variety of jars to celebrate International Can-It Forward Day!!! Guess what! I'm giving away a set of everything they sent me to one lucky winner!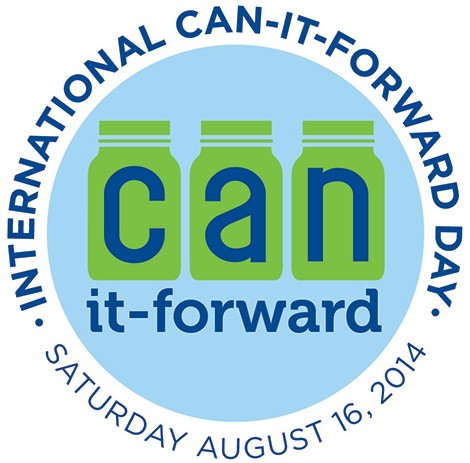 Today August 16th , Jarden Home Brands will host its first annual International Can-It-Forward Day with special guest renowned chef and Bravo's Top Chef judge, Hugh Acheson! While the day is primarily to celebrate home canning via the live webcast below, International Can-It-Forward Day will also be exploring alternative uses for Ball brand jars.
The event is taking place at the Brooklyn Borough Hall Farmers Market and, in addition to canning demos where viewer questions will be answered in real-time by Chef Acheson and other experts, there will also be segments on crafting, herb gardening and the brand's new drinkware line! They will also be attempting a Guinness World Record for the World's Largest Mason Jar Mosaic!
Did you enjoy the live video cast?
Don't you just love the green tinted jars! They are limited edition celebrating the 100 year anniversary for a limited time. Guess what! Jarden Home Brands is giving one lucky blog winner one set of the following!
The New Limited Edition Spring Green Heritage Collection Jars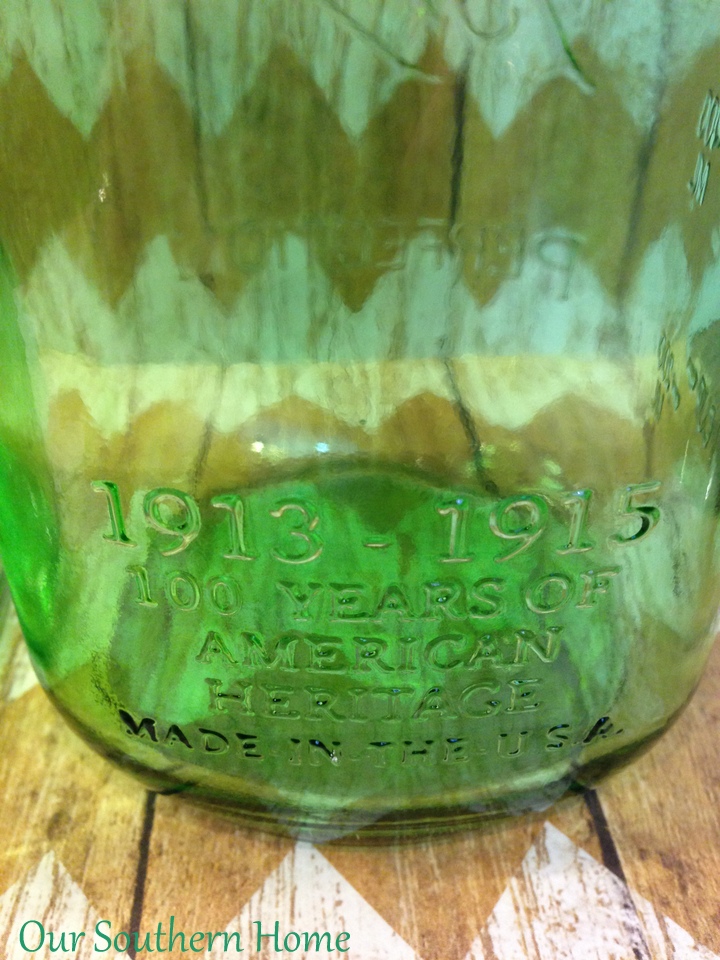 These limited edition jars commemorate the 100 year anniversary of the Ball brothers' "Perfection" Jar and come in a beautiful green tint. These are being produced only in 2014 and are available in both pint and quart varieties. You'll be getting a set of pints and quarts! (Pint retail value: $9.99 per case/ Quart retail value $12.99 per case)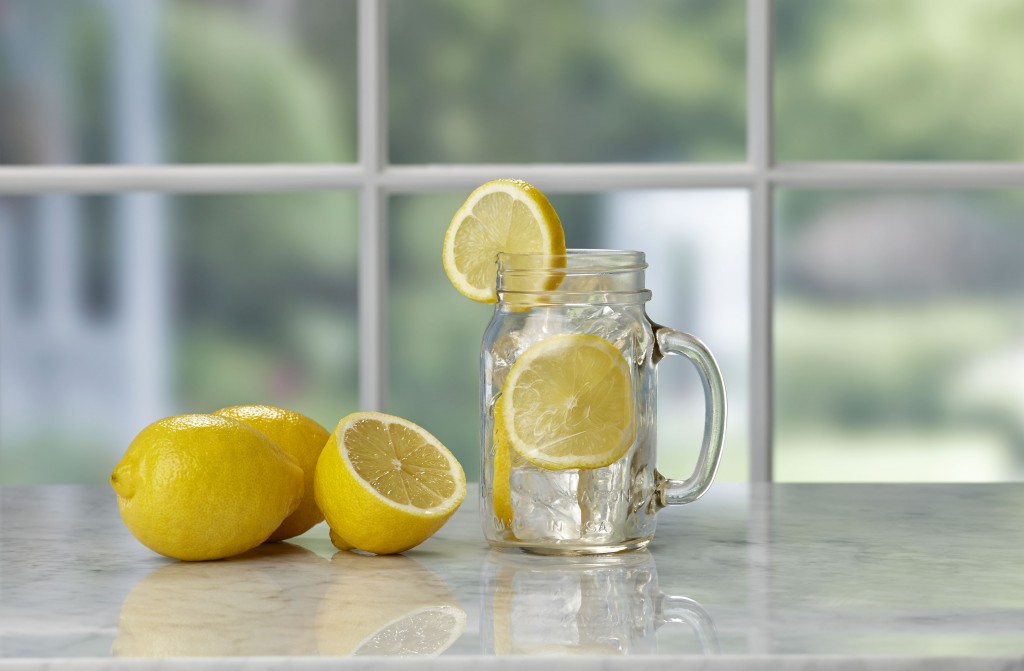 4-pack 16oz Drinking Mugs Research shows people prefer drinking out of glass to plastic. These sturdy handled mugs are perfect for entertaining and serving mocktails, cocktails or simply infused water! (Retail value: $9.99)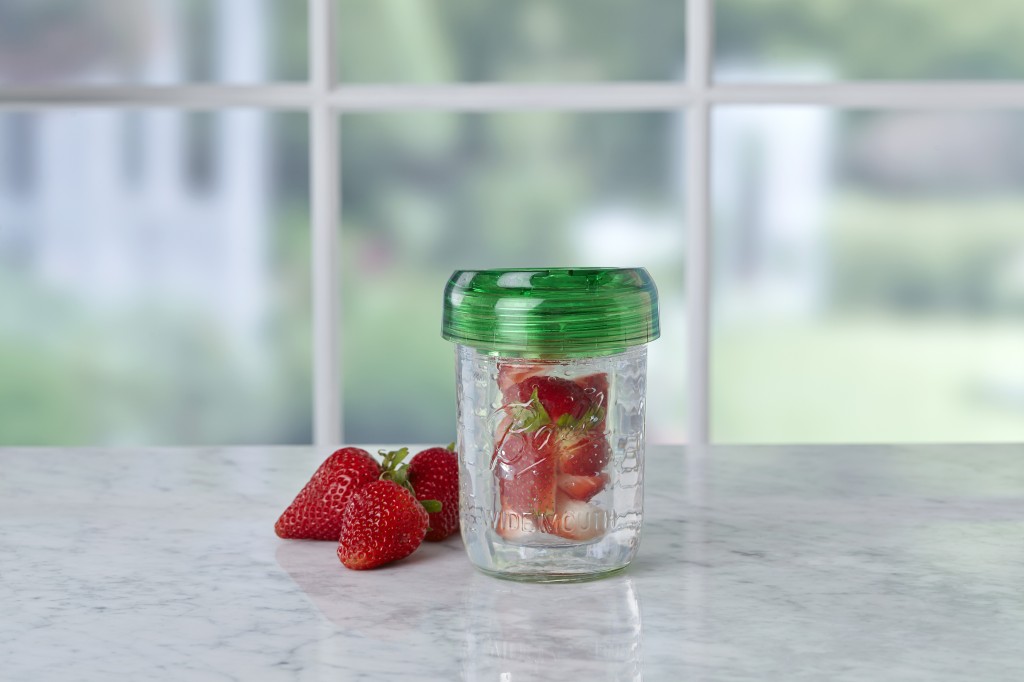 Mason Jar Infuser This sturdy BPA-free plastic top fits on any wide mouth mason jar and is equipped with a hanging basket which you can fill with your favorite herbs, fruits, etc to add a hint of flavor to water, tea or spirits. (Retail value: $5.99)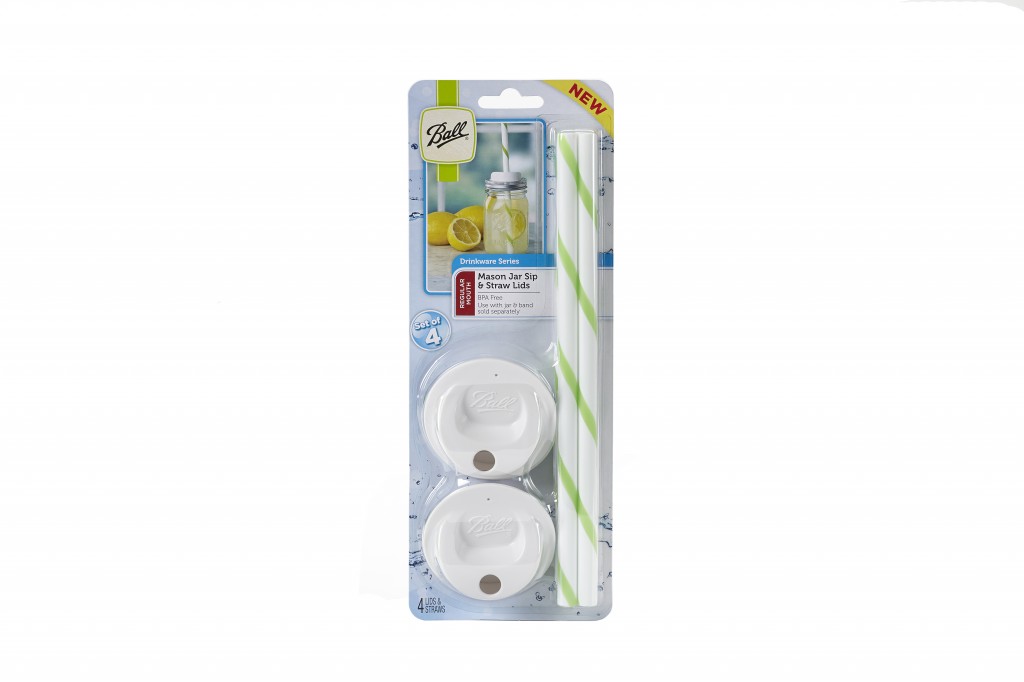 Sip & Straw Lids : Fitting perfectly atop any Wide Mouth or Regular Mouth Ball Jar, these easy sip lids allow you to enjoy every last drop of your beverage. Use along or with the included reusable green striped straw for convenience on the go. (Retail value: $4.99)
You can visit the Fresh Preserving Store online for all kinds of fun products and idea.
Is this a fabulous giveaway or what! To enter just follow the simple steps below. The Rafflecopter will automatically generate a winner on Wednesday! Each response below equals an entry. You can do 1 or all. Good luck! Happy International Can It Forward Day!!!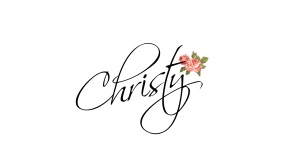 Buffer