Cinco de Mayo Chicken Tacos
Whether a busy school night or cooking for a crowd for a Cinco De Mayo party on May 5th, I've got you covered with my Cinco De Mayo Chicken Tacos.
My family loves tacos and it's great for a quick dinner on a busy school night.
They are also easy to make for a party. Setting up a taco bar is so simple and colorful for a Cinco de Mayo party. You can do so much of the prep in advance.
I guess that's why tacos are a go to dinner on soccer night. I can prep everything in advance and quickly cook the meat or chicken.
I decided to try a bit of a variation on the standard beef taco. We love chicken so thought I'd mix things up with chicken tacos.
Be sure to read through….I have a giveaway and an Old El Paso coupon for you.
**This post was sponsored by General Mills through Linqia. All opinions are that of Our Southern Home**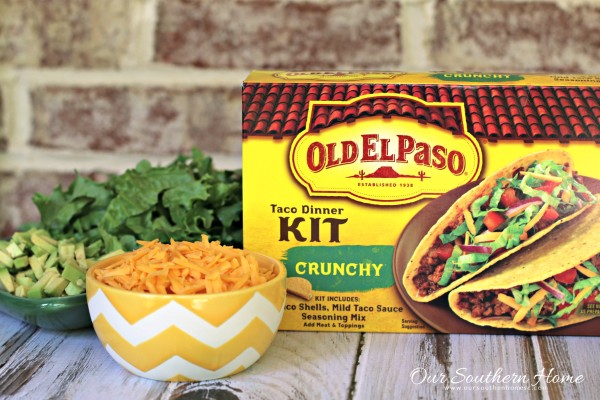 It's even simpler when you start with a kit by Old El Paso.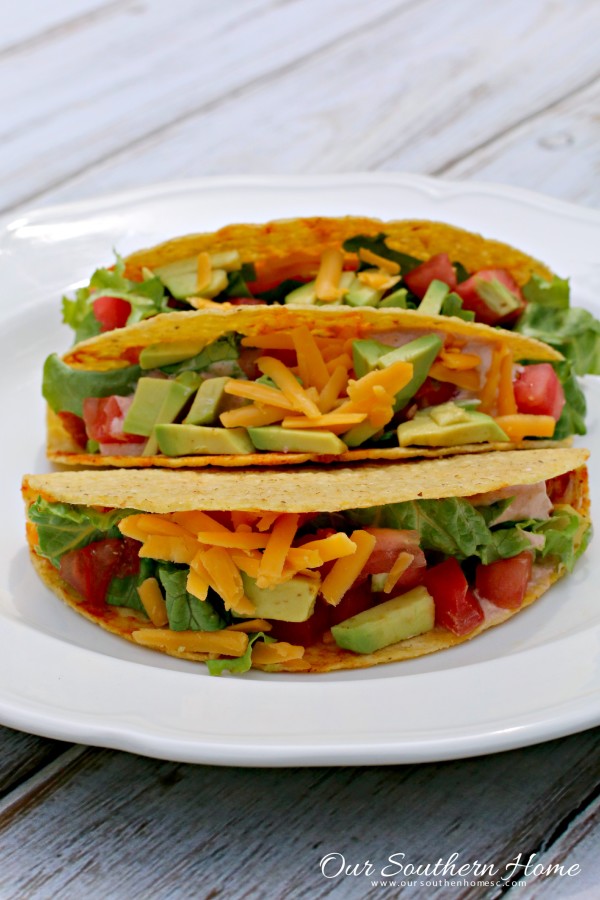 Cinco de Mayo Chicken Tacos
2015-04-28 09:25:11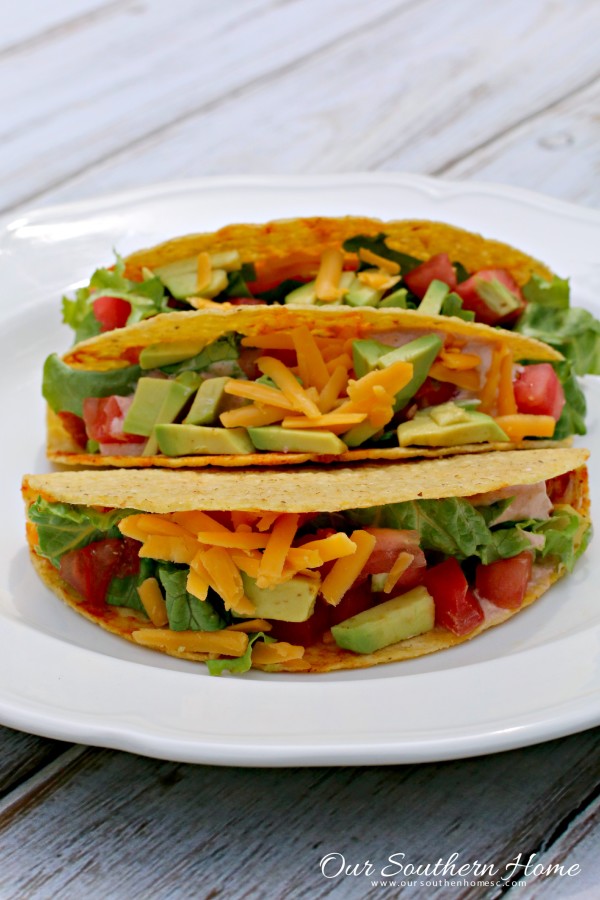 Serves 4
Yummy take on the standard beef taco with a few simple changes to the box recipe!
Ingredients
Old El Paso Cruchy Taco Kit
1 pound or slightly over of raw chicken tenders
1/2 head of green leaf lettuce shredded
1 small sweet onion chopped
1 tomato chopped
1/8 tsp salt
1/8 tsp pepper
1 avocado from Mexico
8 ounces of grated sharp cheddar
1/4 cup of sour cream
3/4 cup of water
Instructions
Chop lettuce and tomato for taco toppings
Peel and remove seed from avocado. Chop for condiment.
Chop 1 small onion
Chop the chicken strips into small pieces.
Saute the onion in 1 tablespoon of olive oil in a medium low skillet for a couple of minutes.
Add the chicken, salt and pepper.
Continue to cook until the chicken is cooked through.
Add the packet of taco seasoning from the kit and 3/4 cup of water.
Let simmer for 10 minutes.
While simmering, bake the shells according to the box instructions.
While the above is cooking, prepare the sauce.
Combine 1/4 cup of sour cream and the sauce packet to make the mixed sauce.
Built your taco with provided condiments! Enjoy!
Notes
Sour cream can be difficult to spread on a taco. Mixing the sour cream and the taco sauce makes it spread smoothly! You may want to offer additional plain taco sauce for those that do not care for sour cream.
Our Southern Home https://www.oursouthernhomesc.com/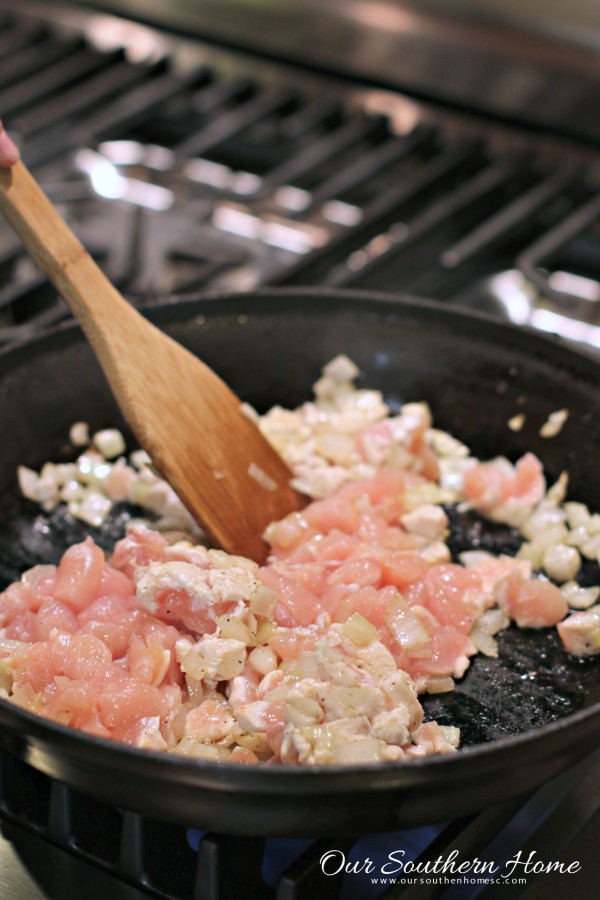 Saute the chopped onion for a a couple of minutes. Then add the chopped chicken, salt and pepper. Saute until chicken is cooked through.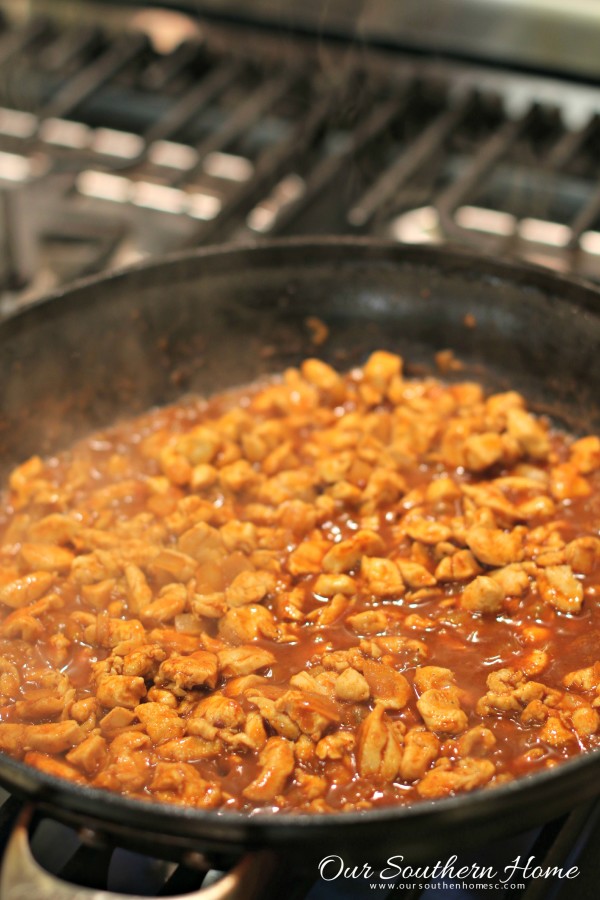 Add the seasoning packet and 3/4 cup of water. Simmer for 10 minutes. Prepare the shells and sauce while you wait.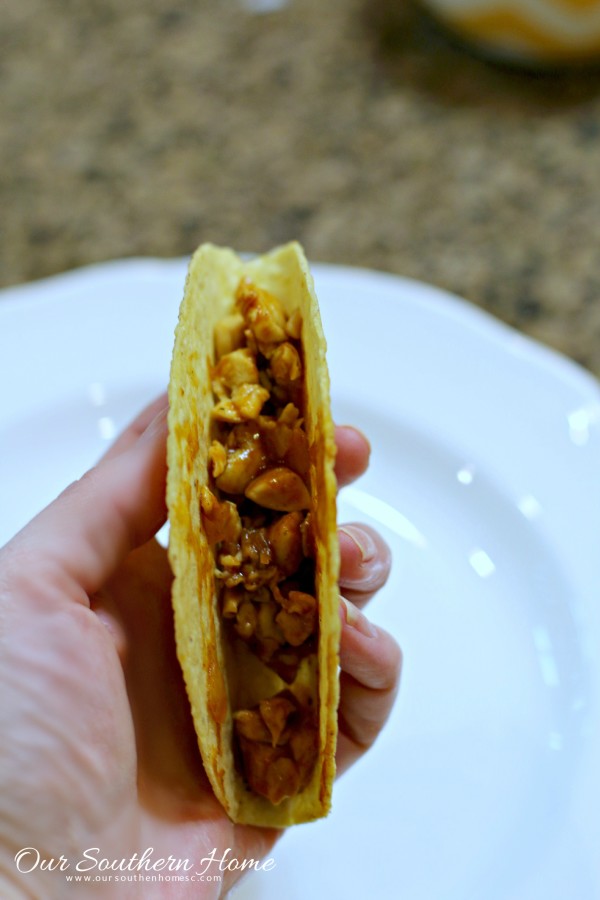 Load the shell with a couple of spoonfuls of the chicken mixture. Then stuff with condiments of your choice. I served mine with chopped Mexican avocados, green leaf lettuce and tomato. Freshly grated cheese and the prepared sour cream sauce complete the festive dinner.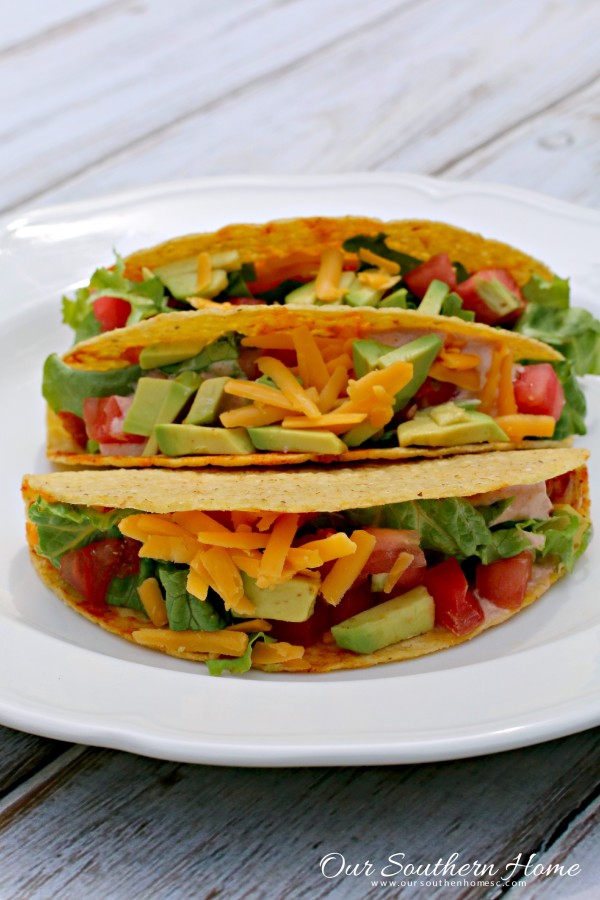 I love the flavor that the Mexican avocados add to this Old El Paso dish.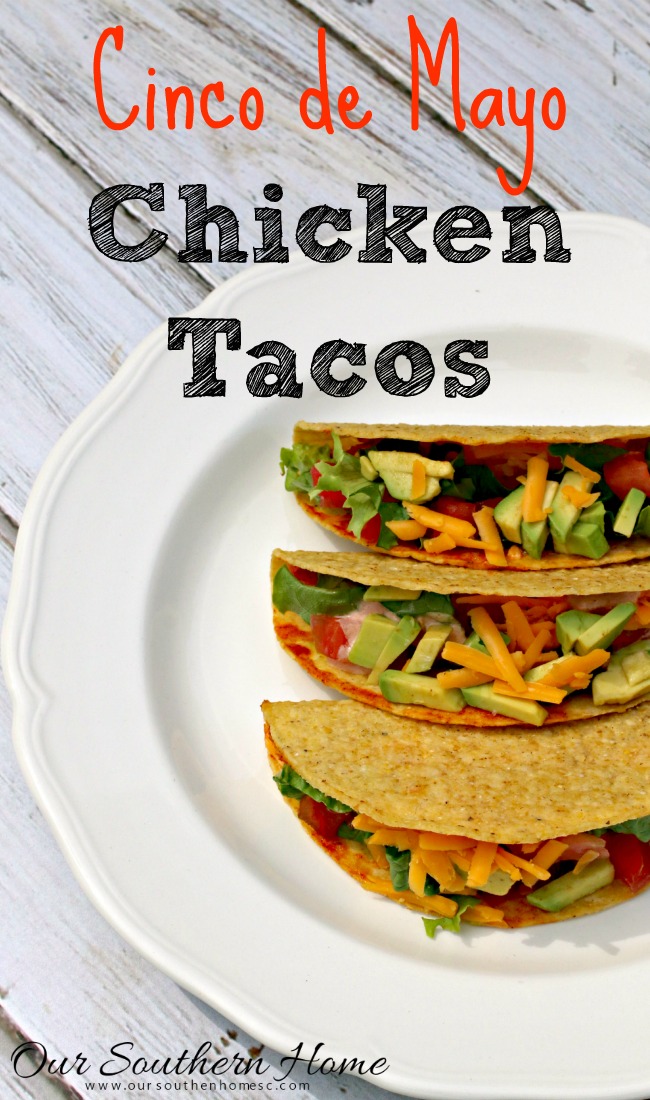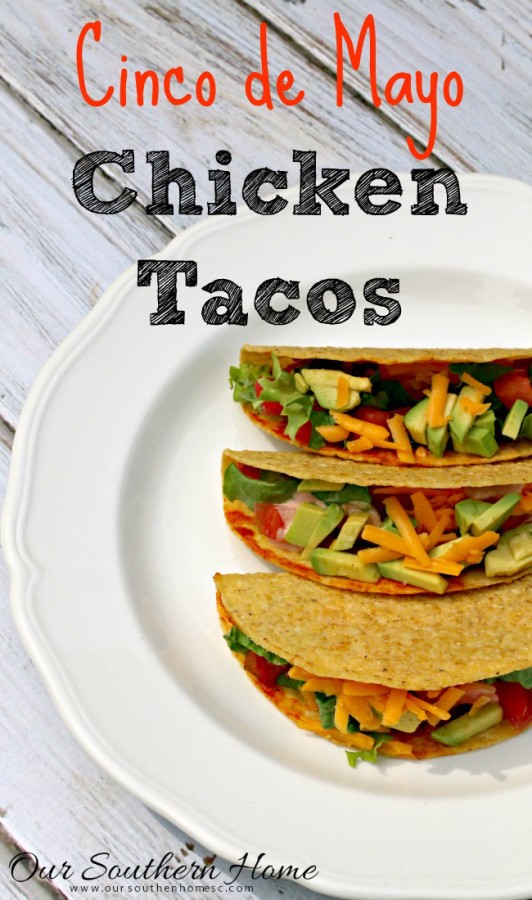 Want to try my chicken tacos? Have dinner on me! I'm giving away $10 via Paypal (you must have a paypal account to win) + a Publix coupon to purchase your Old El Paso ingredients. Just visit the Old El Paso and Mexican Avocado page and tell me what recipes and new products you'd like to try! The giveaway ends at 11:59pm est on May 7, 2015.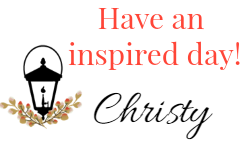 Buffer