Vintage Magazine Rack Makeover
Are you a thrifter? A thrift store hunter? A treasure seeker? If not, I encourage you to think outside of the box in the new year!
When I first got married back in 1989, I was not interested when my mom wanted to go to the thrift stores. Fast forward a few years later…..I saw the light!
Decorating with thrift store finds is an affordable and creative way to decorate you home. Each month I team up with a group of creative ladies to share our latest finds and makeovers with you. Sometimes we use the item as is, maybe we totally change the intended use of the item or give it a fresh look with paint.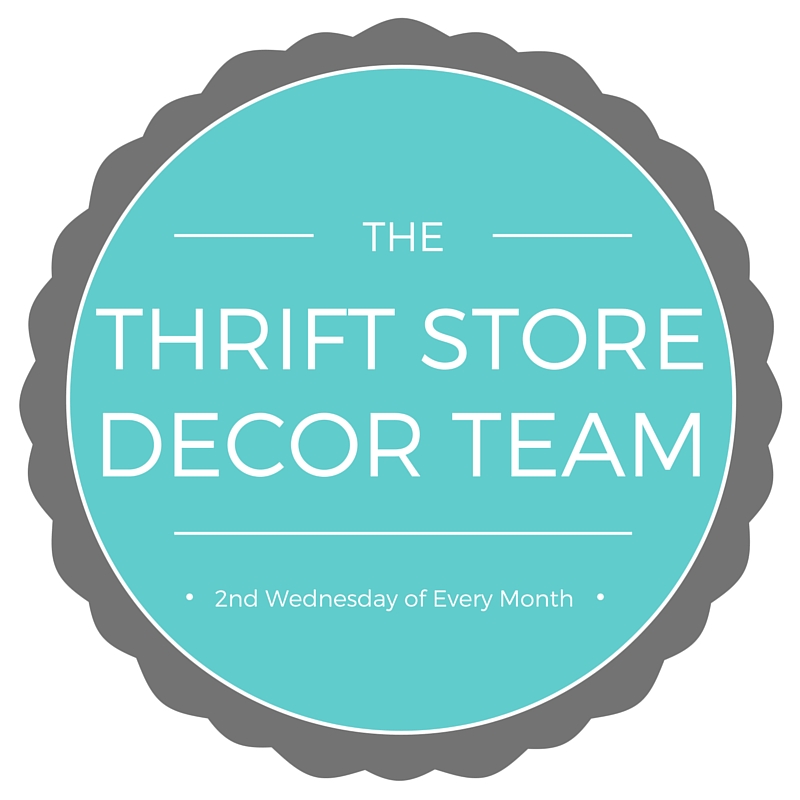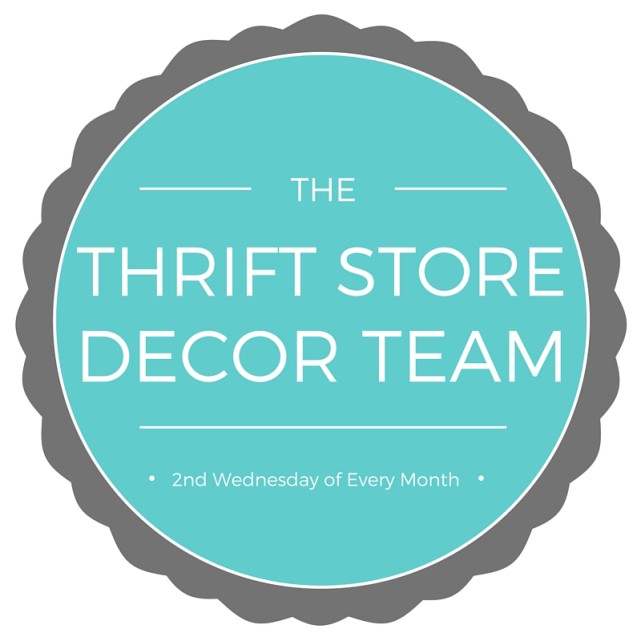 This month I gave my item a fresh look with paint with my….
Vintage Magazine Rack Makeover.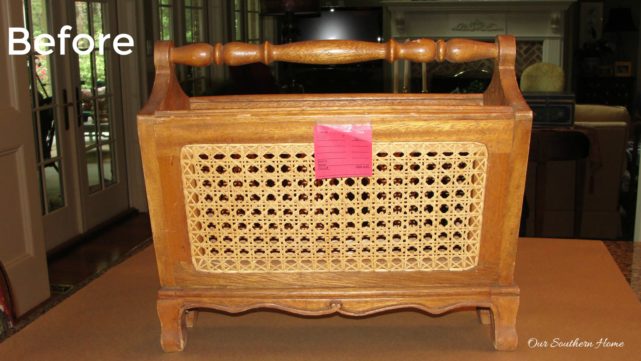 I love our Habitat for Humanity store. They usually have great vintage items. I scored with this French Country magazine rack. I dusted it with my vacuum and cleaned it thoroughly before painting.
Chateau Grey is one of my favorite Annie Sloan Chalk Paint colors.
I painted the magazine rack with 2 coats of the color. I followed it with 1 coat of clear wax and 1 coat of dark wax.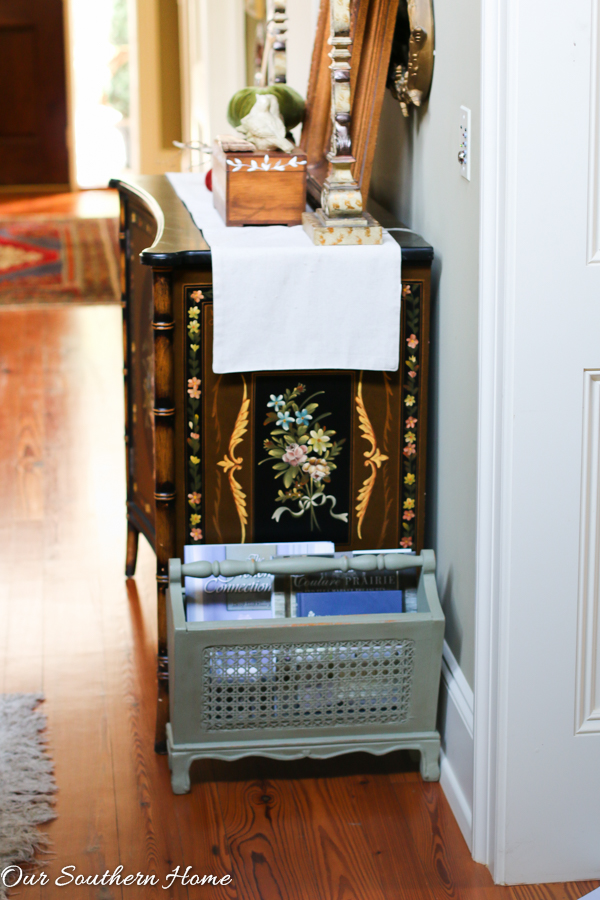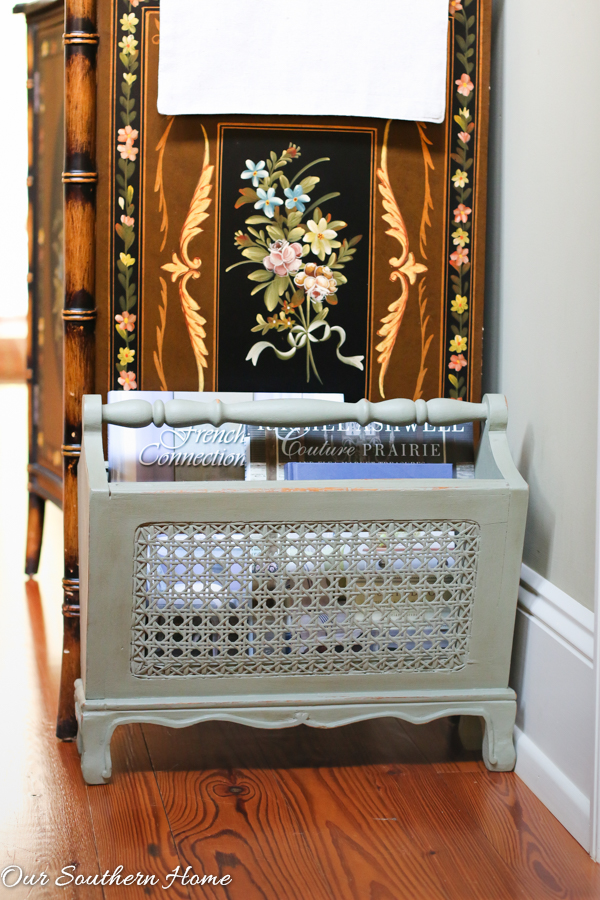 I am a decorating book junkie. It looks beautiful housing them. Love how it goes with the green in this chest.
Yes you can mix high end with thrift! You get a nice eclectic mix.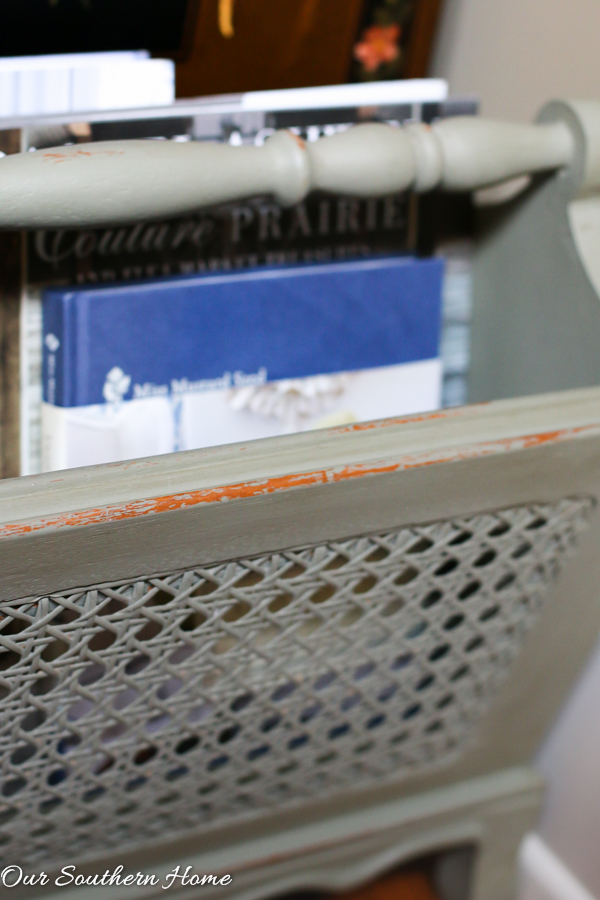 Subtle distressing lets its vintage charm shine.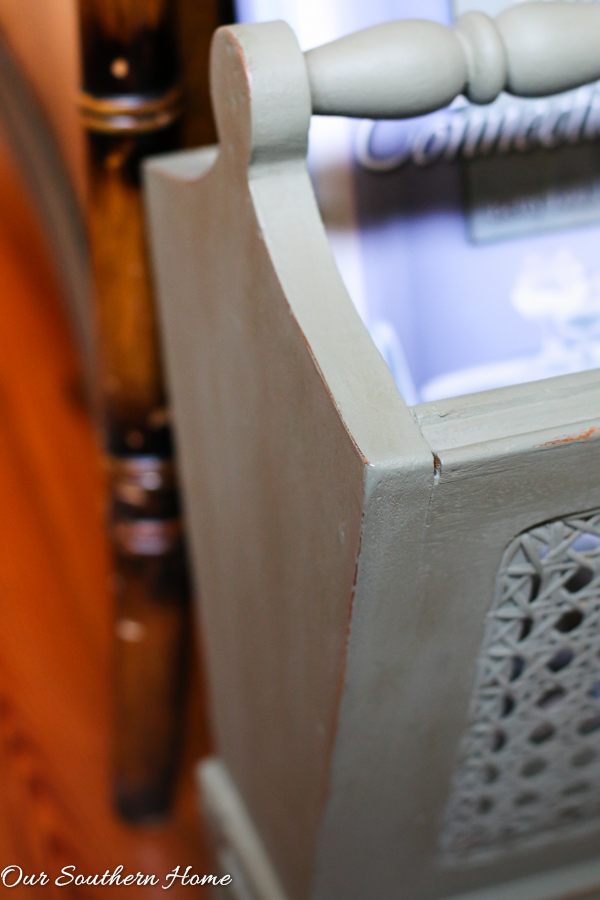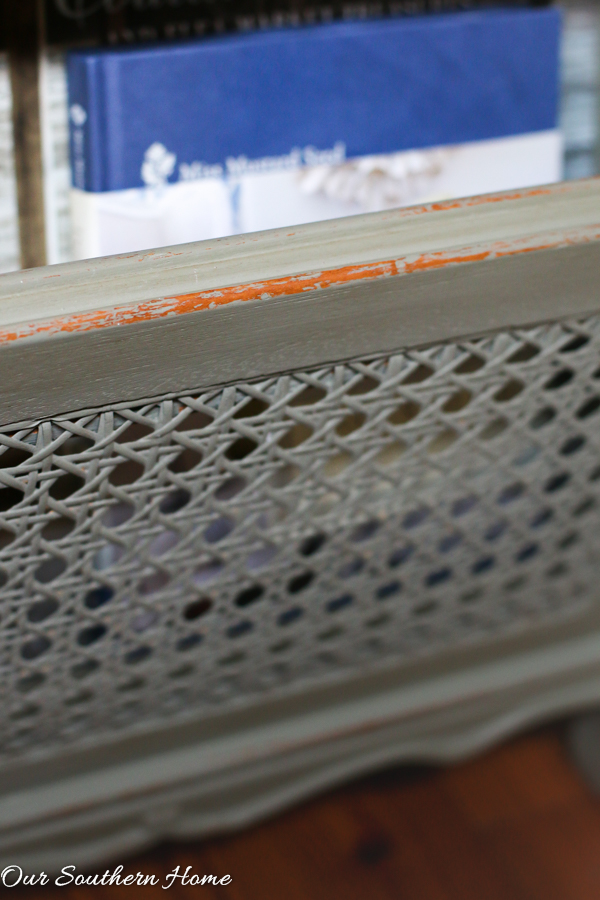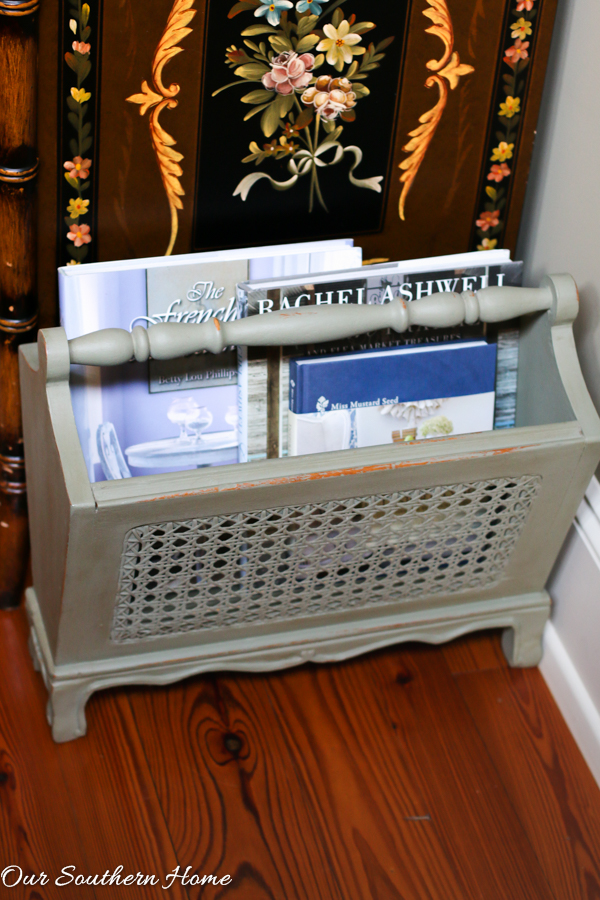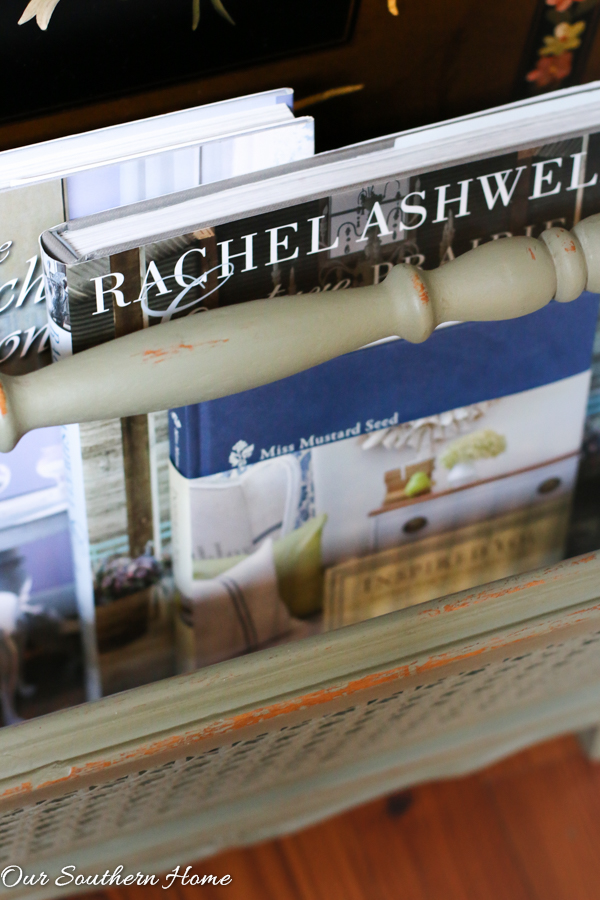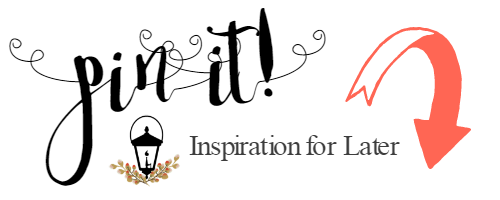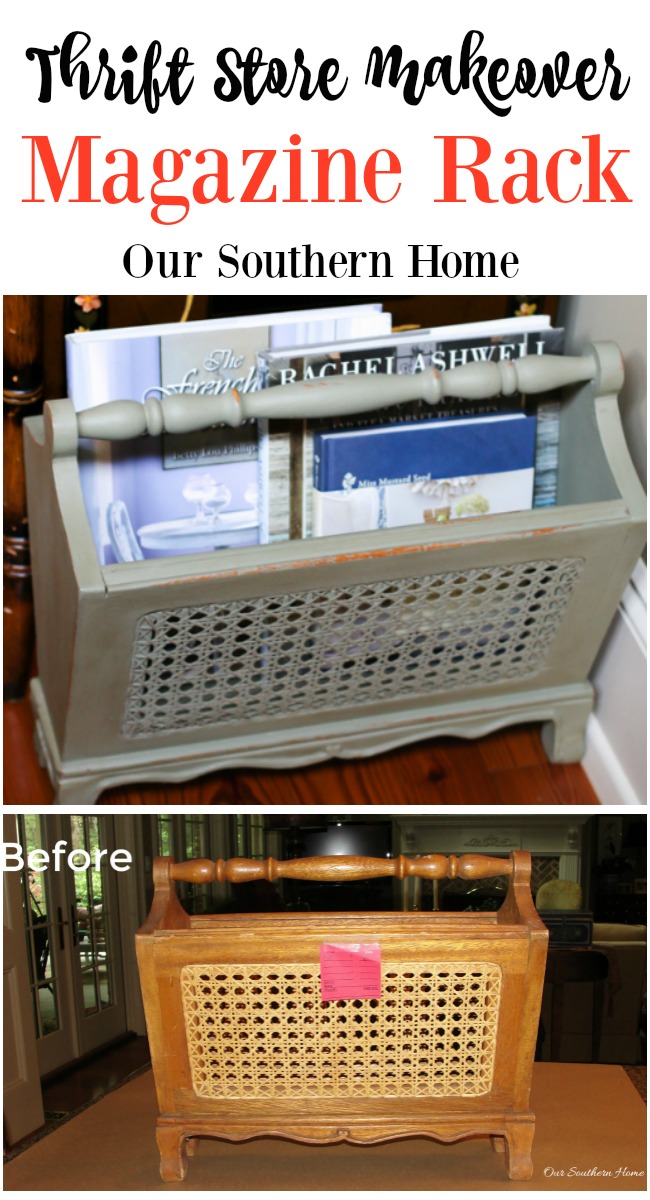 Check out the amazing Thrift Store Decor Team Projects:
Wood Tray from Petticoat Junktion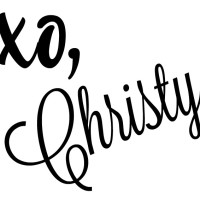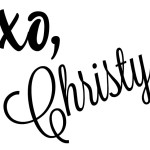 Buffer