Christmas Sleigh Centerpiece
It's thrift store decor makeover day!
I am overjoyed to share my first project for the upcoming holiday season.
Christmas Sleigh Centerpiece
This post contains affiliate links. You can read my disclosure HERE.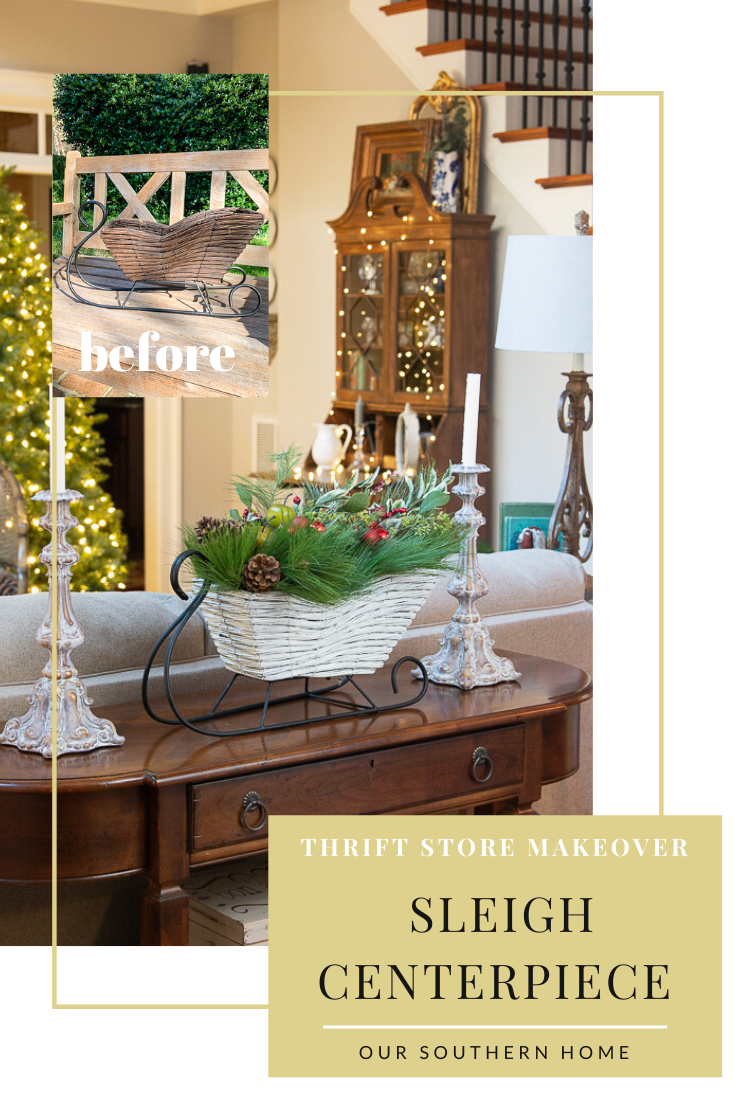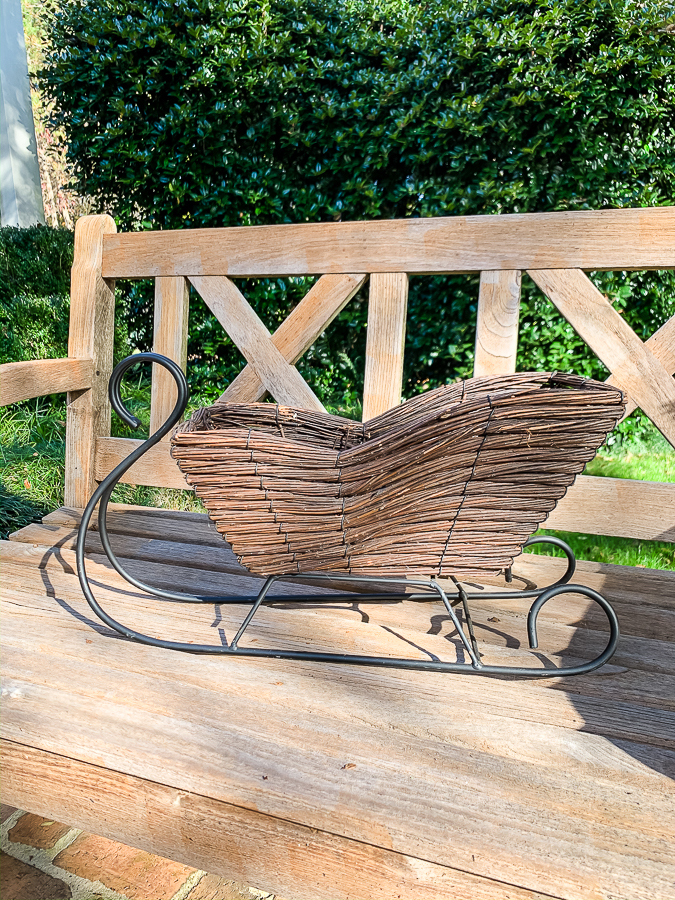 This has such a cute shape and and a generous size. It's really not bad at all in its natural state. I just wanted to brighten it up a bit with white.
Painting it white gives it a nice cottage farmhouse feel.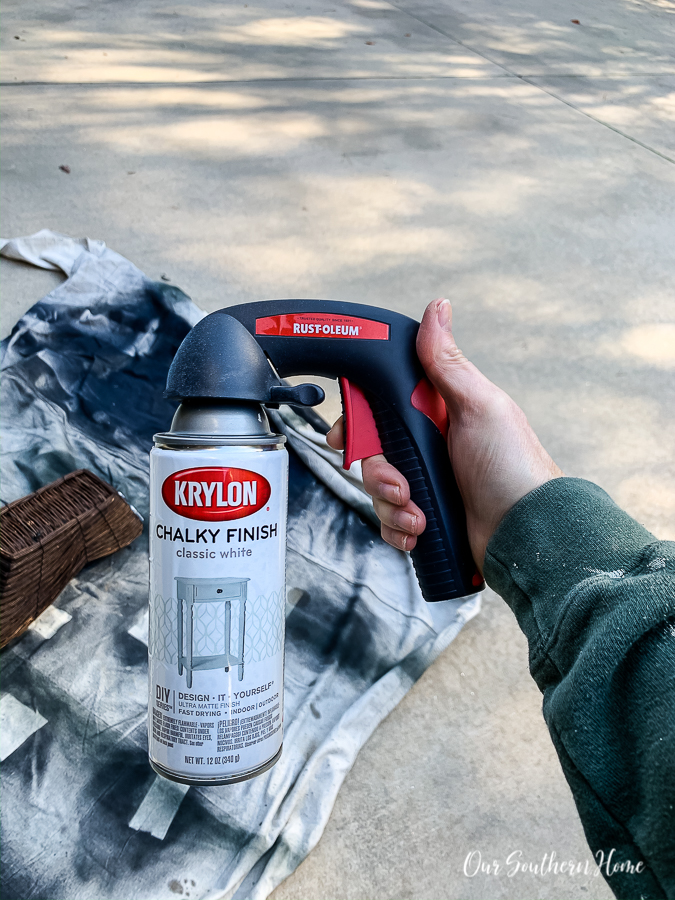 Chalky finish spray paints are great on baskets. It has a nice matte finish. I didn't want anything with shine.
I removed the metal runners before painting. I discovered that they were attached with zip ties. I just cut those off so I wouldn't have to tape up the metal. It made this project so much easier. Luckily, we just bought zip ties for another project.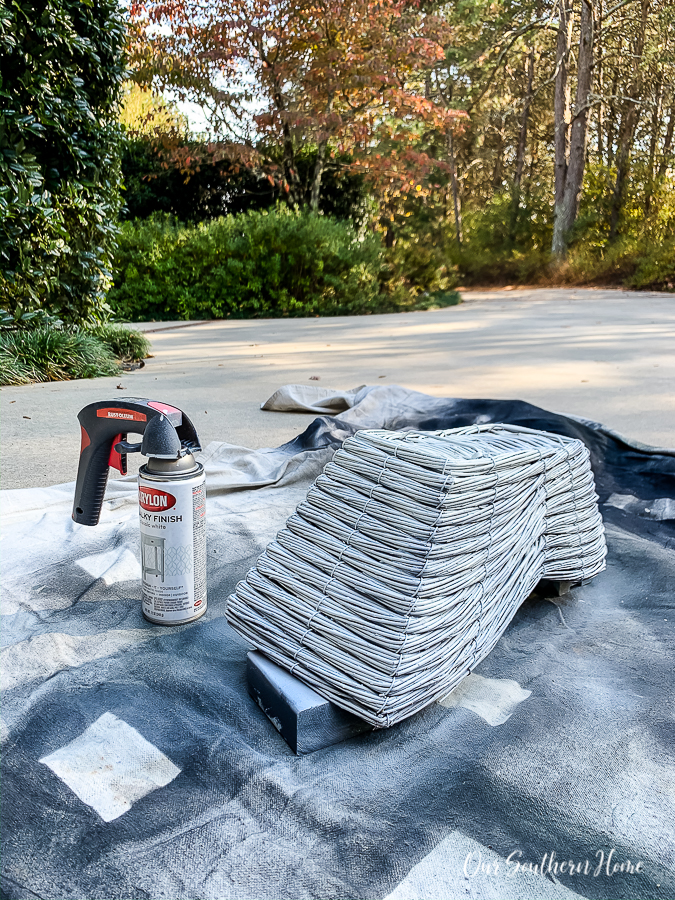 Put down a drop cloth to protect your surface.
I elevated the basket off the ground with a couple of pieces of scrap wood. Start by painting it upside down.
After this dries, flip it over and paint again right side up and the insides.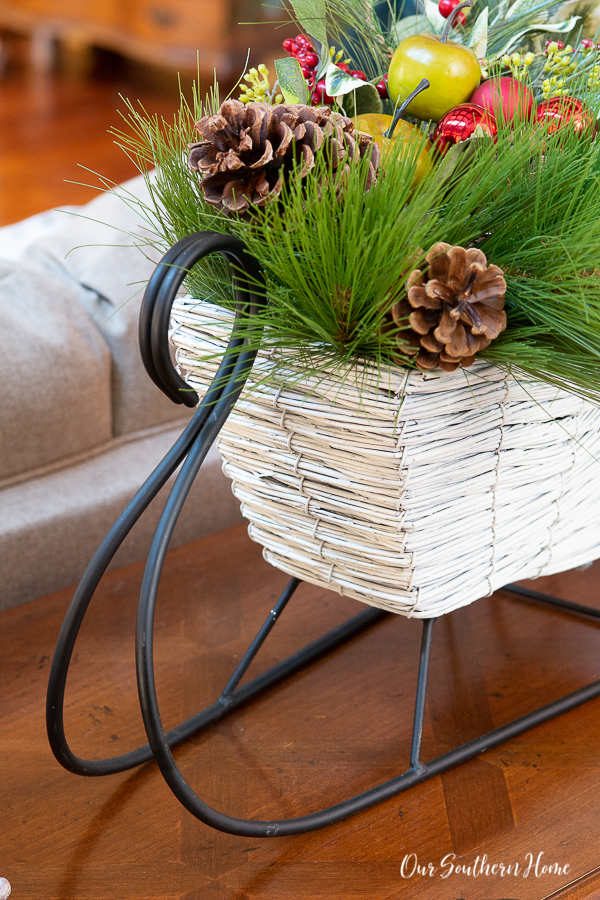 The metal runners are in pretty good shape so I didn't see a need to repaint those. I really love the white basket up against the black runners.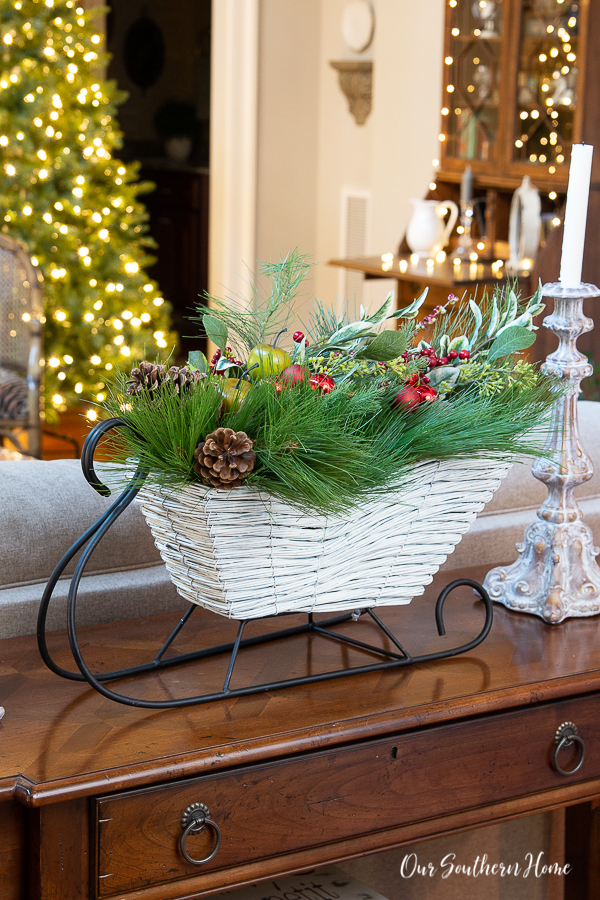 Basket Filler Ideas
faux floral pics
real greenery
small wrapped presents
ornaments
Christmas cards
fruit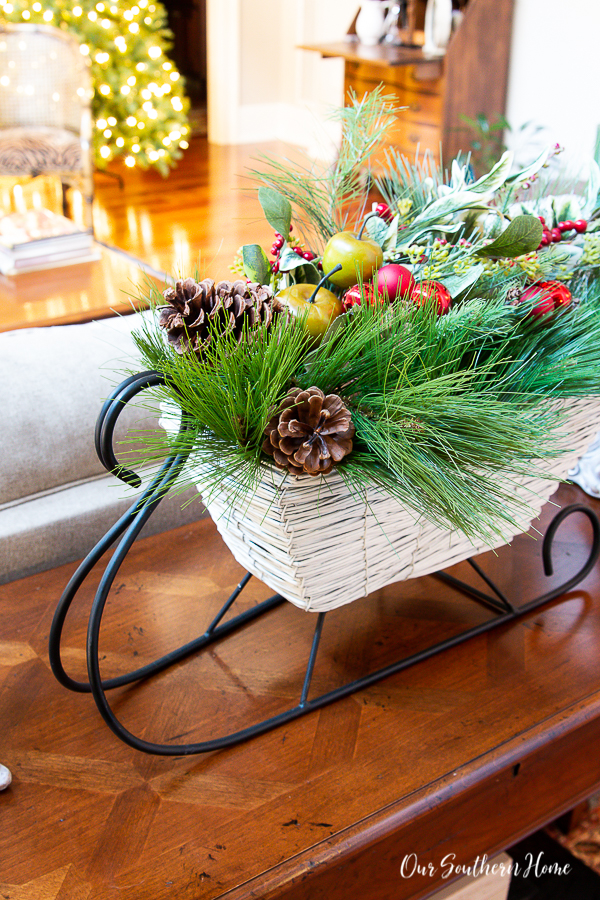 I realize that finding a piece like this might not be simple, but you could do something similar with a rectangular basket.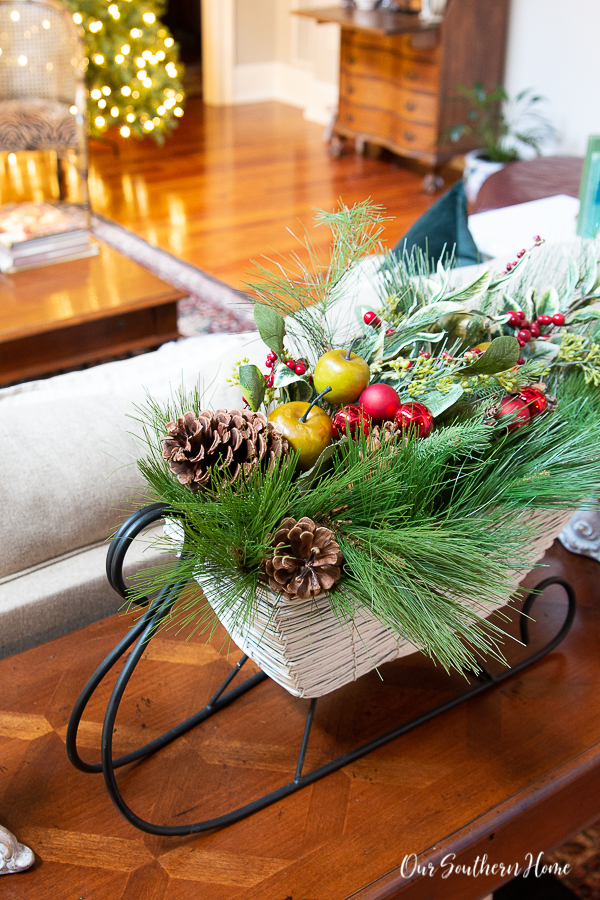 Similar Sleigh HERE, HERE and HERE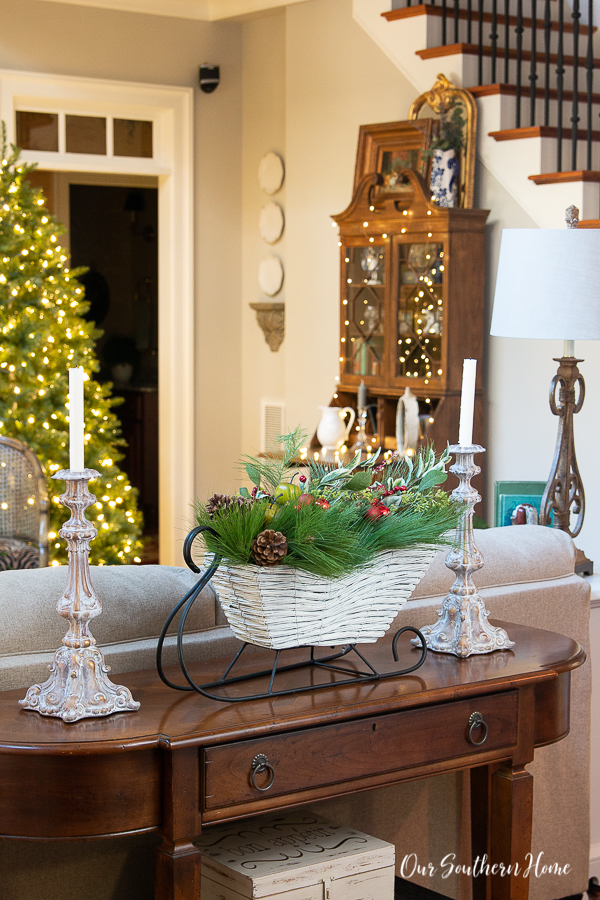 I've just started pulling out our Christmas decor. It's a huge chore, but I love it. One tree is up here, but not decorated. I have home tours on the blog starting December 1, so I've got to get busy!
Our home has been decorated for fall since after Labor Day so we are ready to enjoy Christmas decor. Luckily, we always celebrate Thanksgiving at my mom's so I can get a jump start.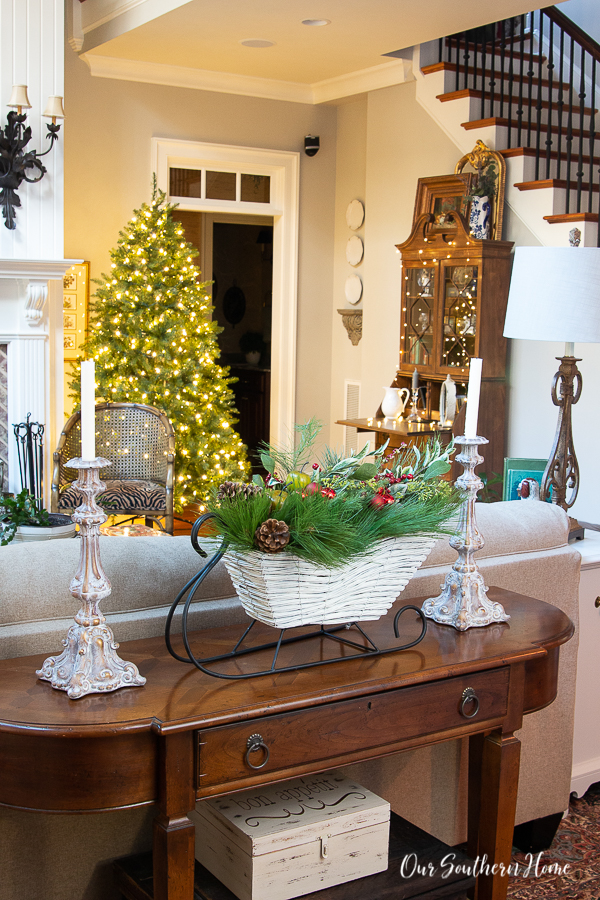 I'm not exactly sure yet where the sleigh will end up. I'm thinking about the kitchen somewhere. This currently was the straightest spot with the Christmas decor explosion!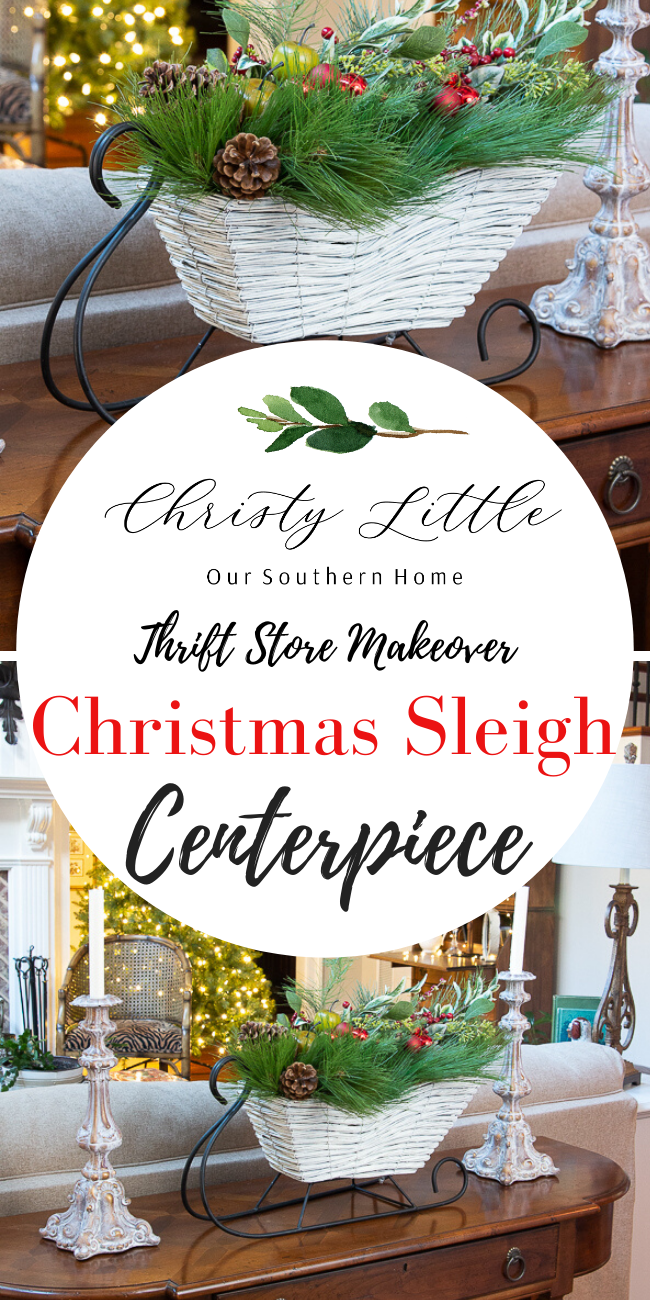 Be sure to scroll to the end for the Shop This Post section!
You've got to check out this month's projects from the team below. Check out the before photos below!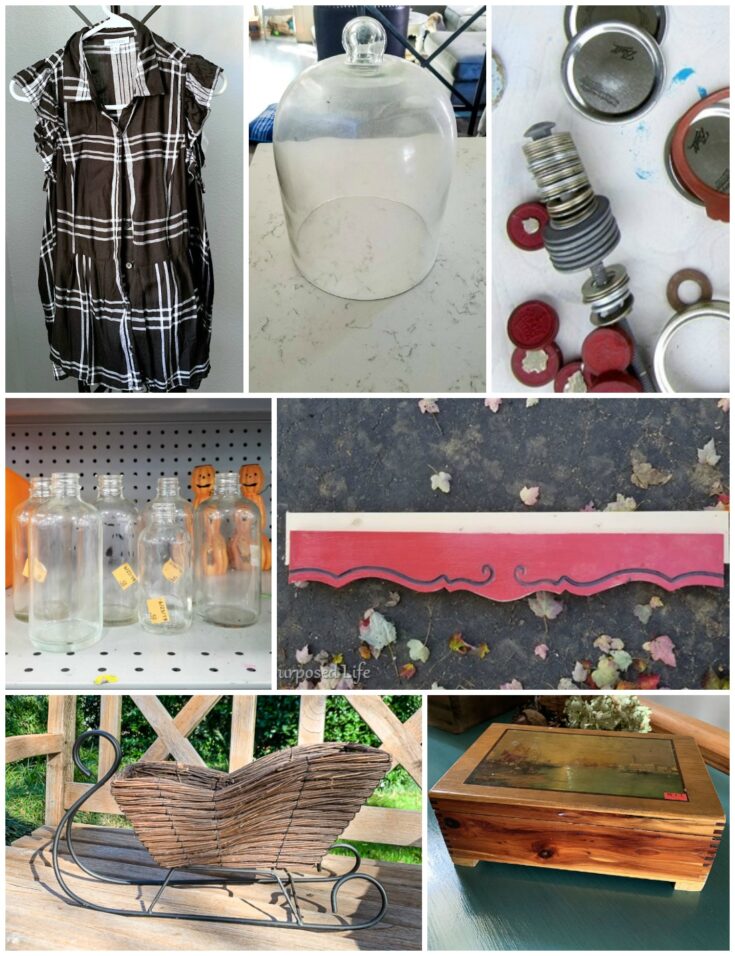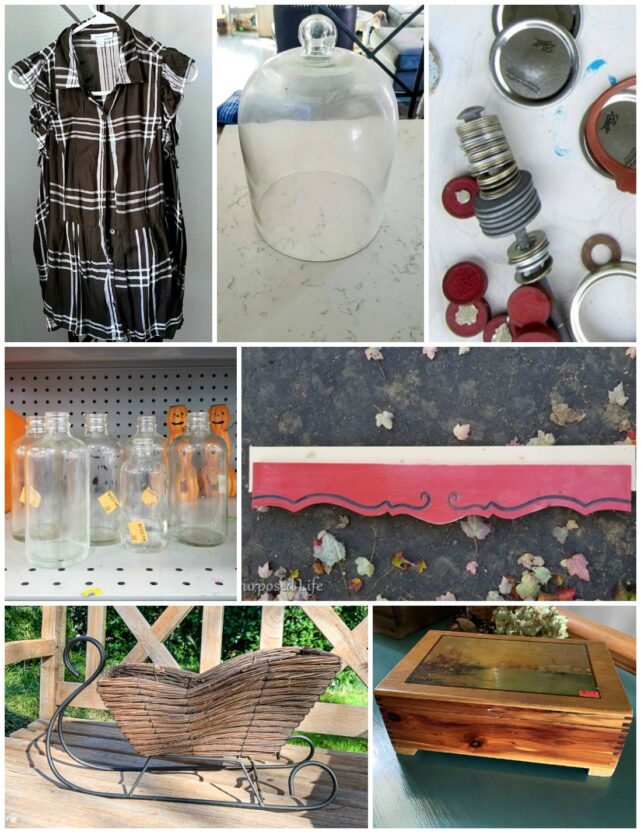 Shop This Post
AMAZON ASSOCIATES DISCLOSURE
Christy Little of Our Southern Home is a participant in the Amazon Services LLC Associates Program, an affiliate advertising program designed to provide a means for sites to earn advertising fees by advertising and linking to amazon.com.
Photo Credit: www.amazon.com
These are gorgeous for any style home. They hold a pillar candle. Always look at height measurement.
Photo Credit: www.amazon.com
Loving the detail of this sleigh!
Photo Credit: www.amazon.com
This is the exact item used on my sleigh.
Photo Credit: www.amazon.com
I find that this creates a more uniform spray plus easier on the hands.
Photo Credit: www.amazon.com
Photo Credit: www.amazon.com
These are not in the family room, but I just cleaned the front porch this week to decorate for Christmas.....had to share them! They have held up beautifully on our covered porch.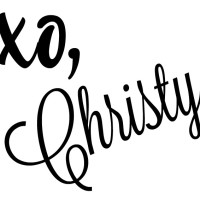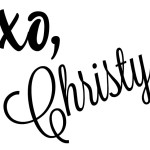 Christmas Ideas from the OSH!
Buffer