**Our Southern Home was provided product and/or compensated for the review of this product. All opinions are my own! This post may contain affiliate links. We love the new addition to our family, Bobi Pet!**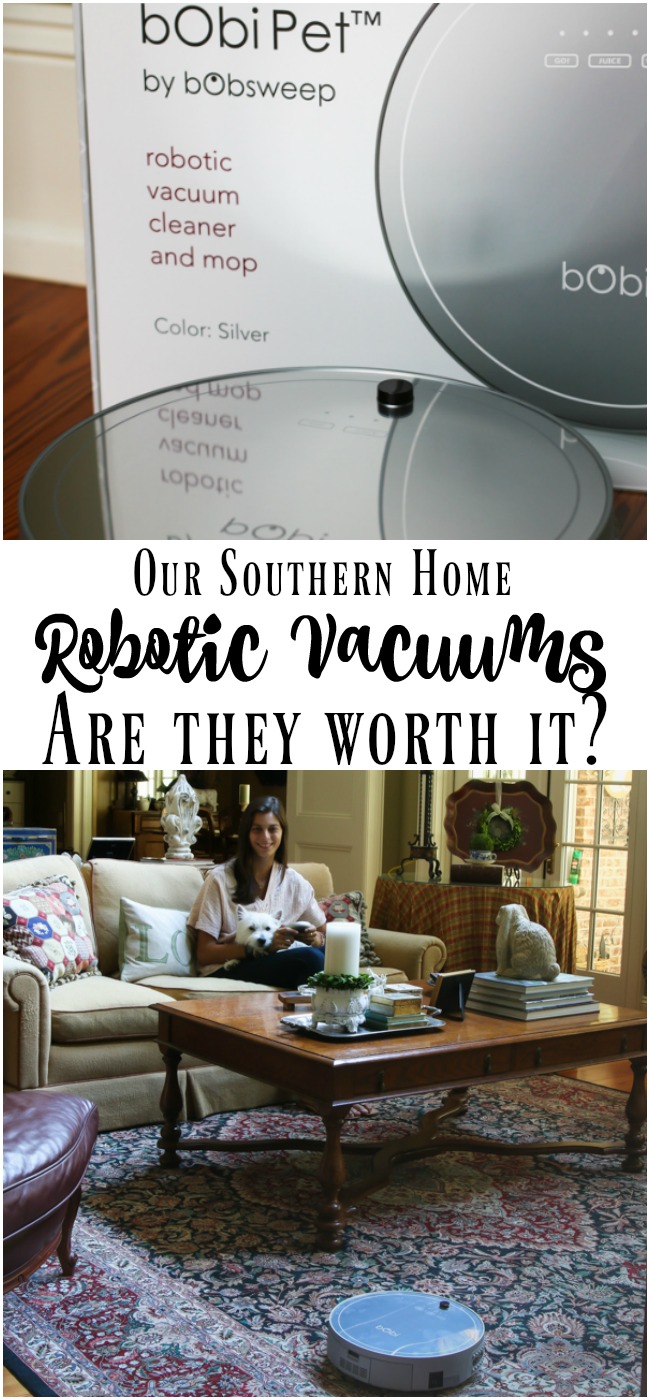 I've always been curious about robotic vacuums.
Let's face it…..who really enjoys dragging out the vacuum? I try to vacuum about 2 times per week. We have two inside dogs, and I'd be lying if I said they didn't shed. We are blessed with both black and white dog hair.
We love our fur babies, a black lab and westie.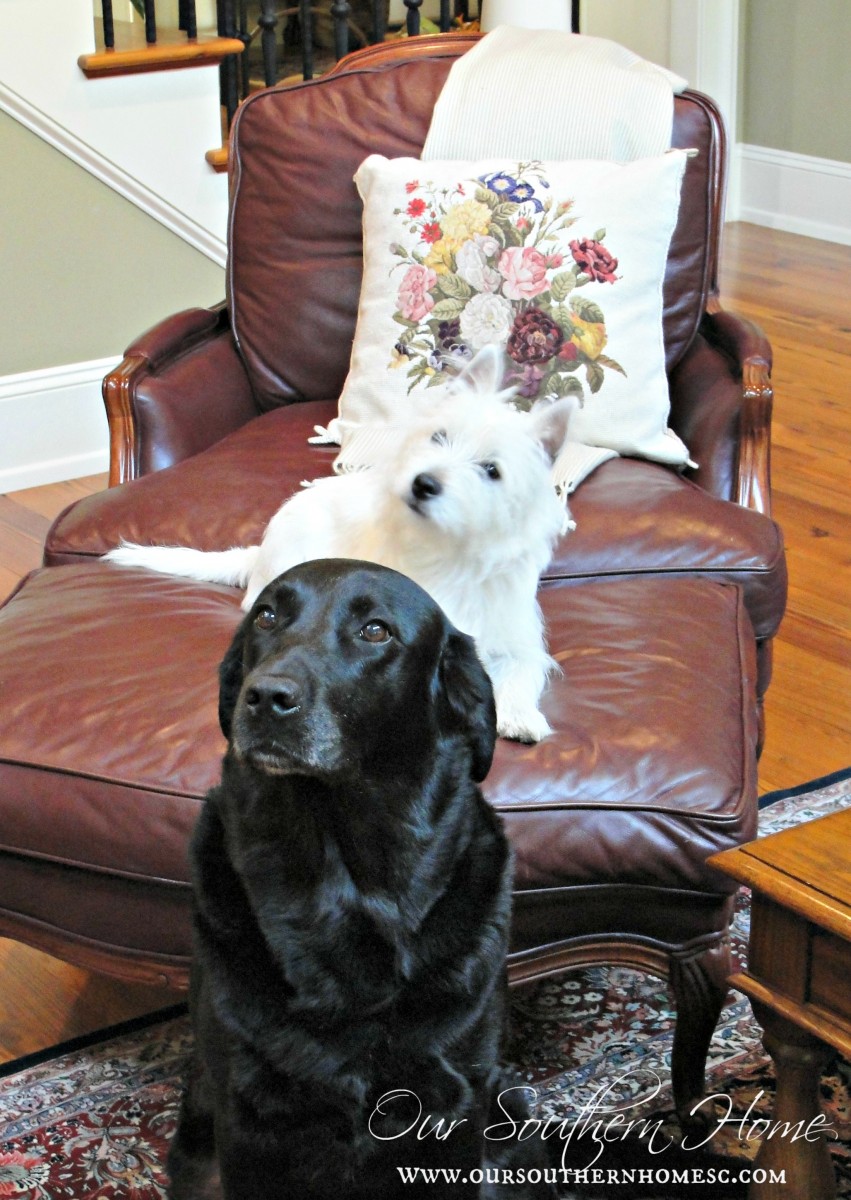 Aren't they adorable? But seriously….the hair drives me insane!
I have friends that absolutely love their robotic vacuums so I thought it was high time I gave it a try.
I decided to give Bobi Pet a try. It's just such a pretty robot. It's sleek and shiny. You can either operate it by touching the top of the Bobi Pet or operate it using the remote.
It is honestly quite smart. I have a video at the end of the post for you to see it in action. It doesn't bump into objects. It has sensors that guides it. I love that in our bedroom, it doesn't go under the bed because the sensors stop it at the dust ruffle.
It's so easy to clean and empty. A panel removes for easy emptying. It comes with a tool to brush caught hair off of the rollers.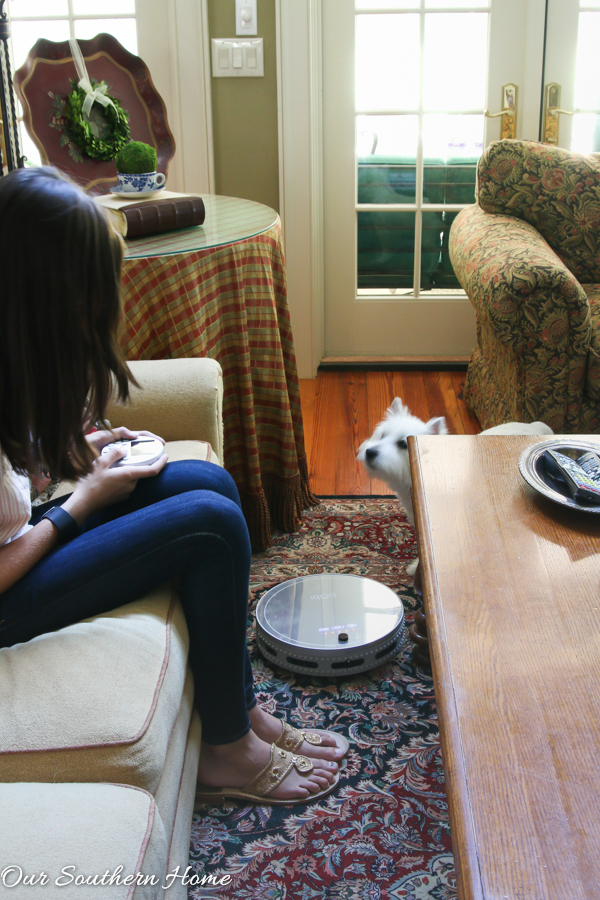 It also comes with a handy remote if you want to let it concentrate in a certain area.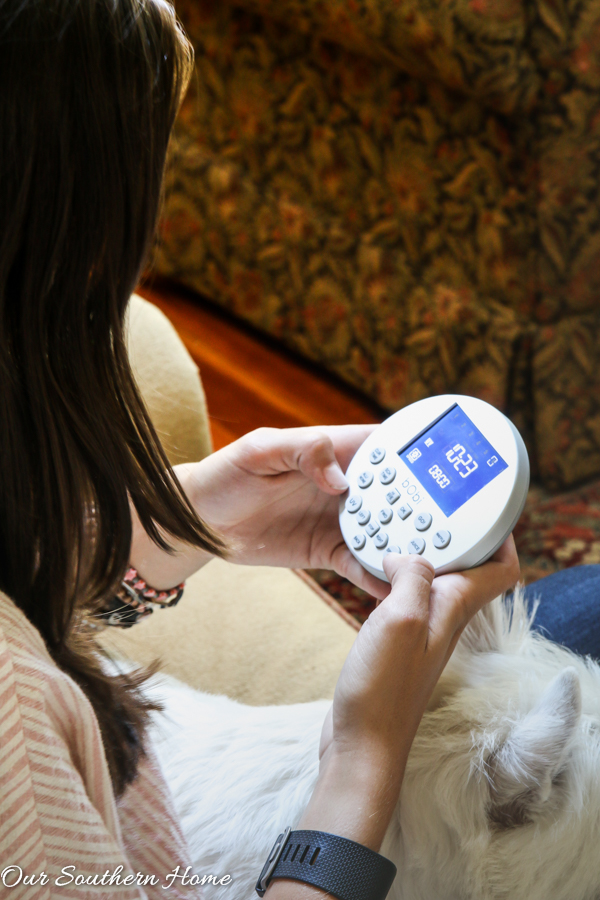 I have honestly never seen a teenager willingly offer to vacuum. It has this handy remote control that really makes it feel like you are operating a toy. Genius…..let your child think they are playing a game!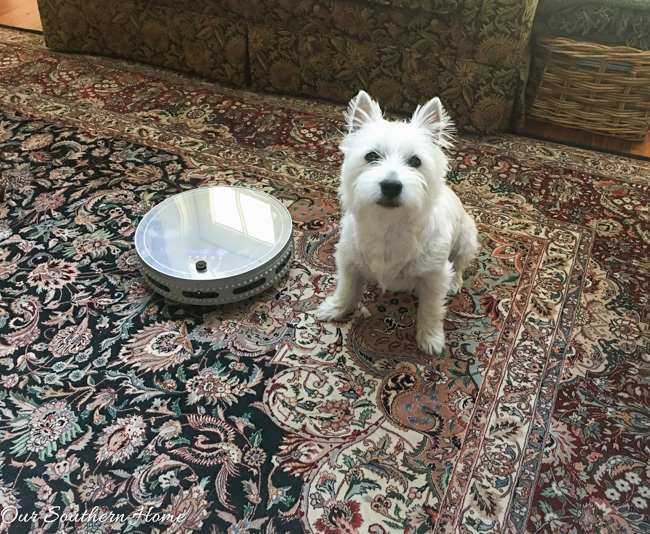 Bentley doesn't know what to think of it! Is it the enemy or a play mate?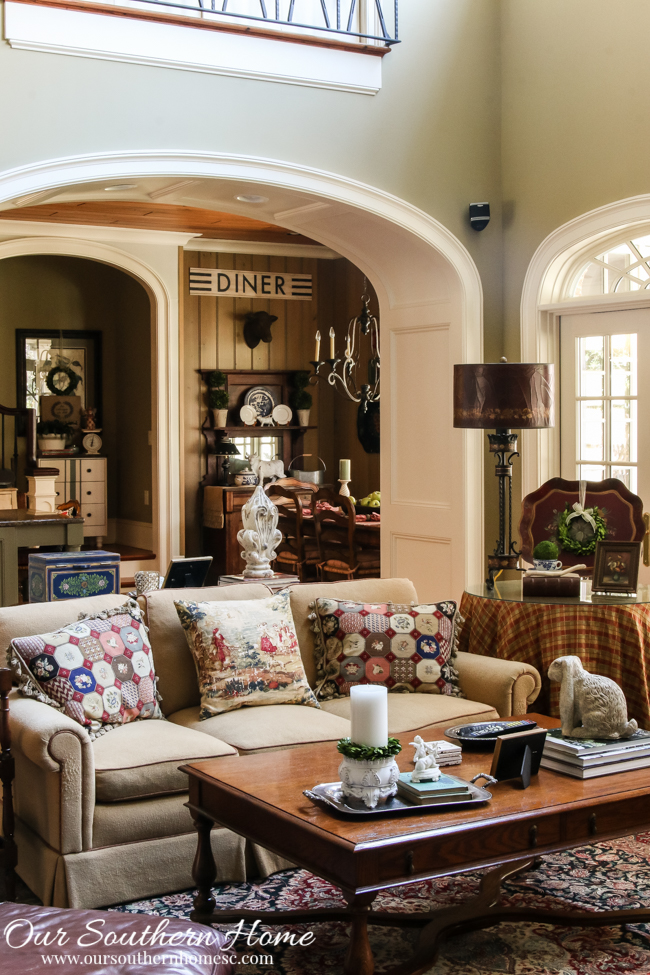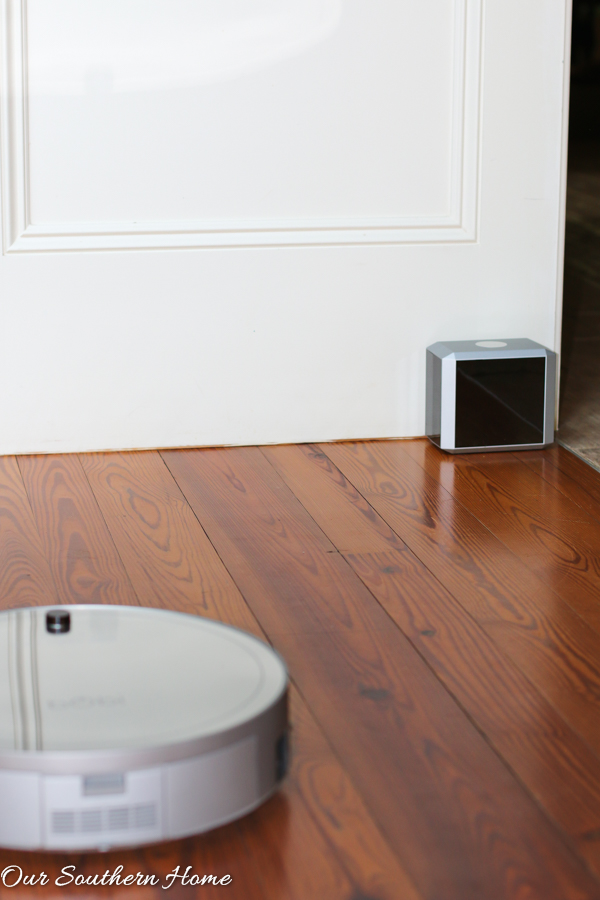 One thing that is so cool is that it comes with a block that you can place where you want to forbid your Bobi Pet from entering. Our downstairs is very open, and I did find it easier to let Bobi Pet concentrate in one room at a time.
You can also set bObi Pet's programmable schedule, and she will self-start at any time you want.
With over 80 sensors on her front, sides, and bottom, bObi Pet is equipped to handle any drops or obstacles crossing her path.
With an upgraded X-AMPLIFIED battery, bObi Pet scrubs, sweeps, and sanitizes your floors more thoroughly than ever before.
When Bobi gets tired (battery low) she auto-returns to her charging station when her energy is low, so you don't have to lift a finger.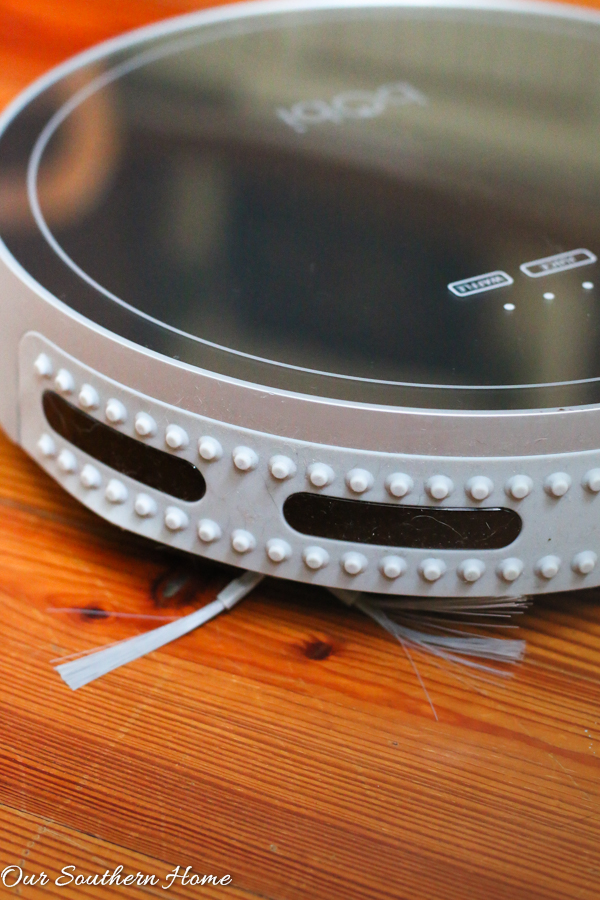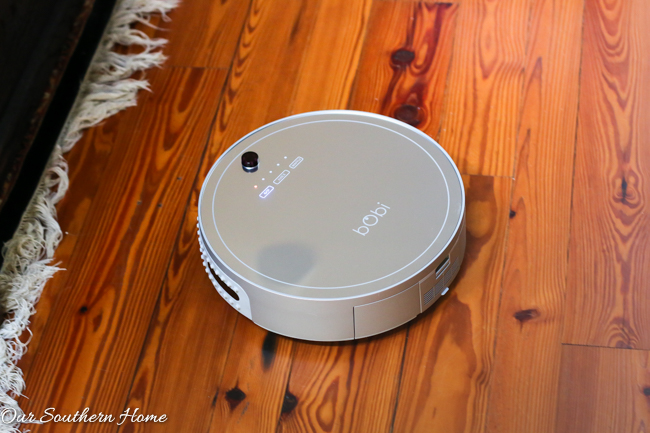 Our family room rug does have long fringe on it. She did have a tendency to get stuck on, but just a couple of times. I found the outer areas near the fringe were perfect for my teen to control with the remote.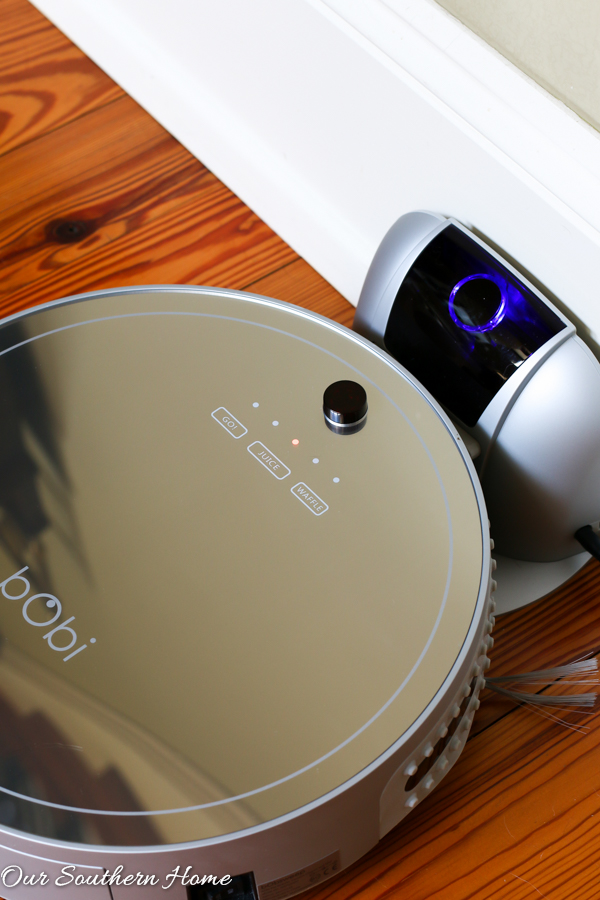 When she is out of juice, she heads to the charging station ON HER OWN!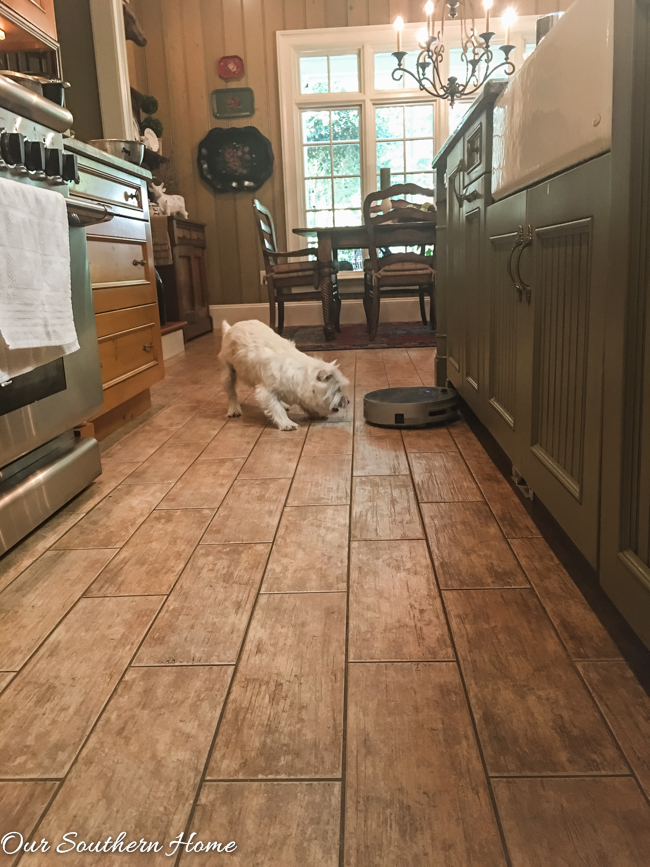 It works equally well on hardwoods, rugs and tile. I do make a point of moving obstacles so she can do her job. I take up the trash cans and dog bowls for example.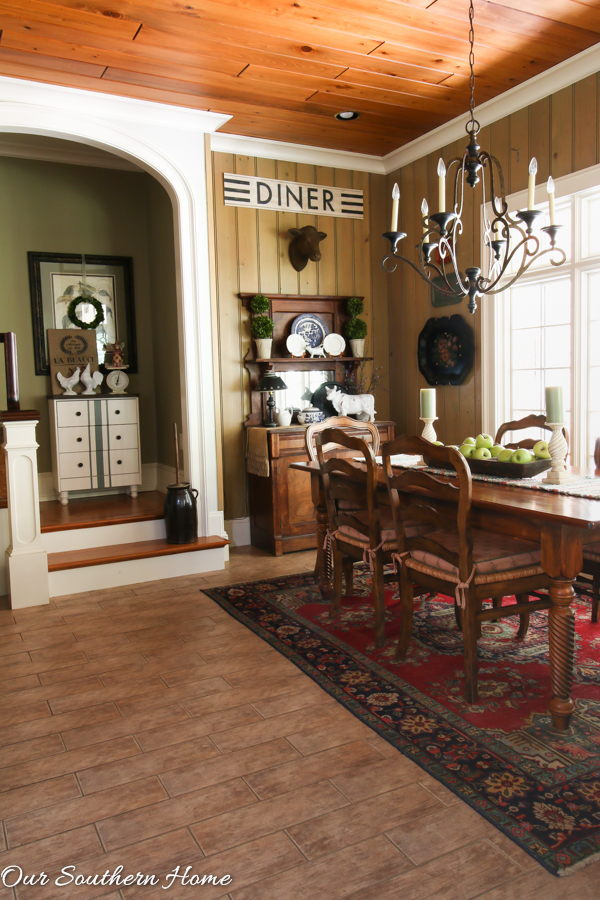 It easily moves onto the rug to clean. Now, Bobi Pet will not replace my regular cleaning sessions, but it is so great for those in between times. I am really enjoying keeping the floors essentially clean all the time!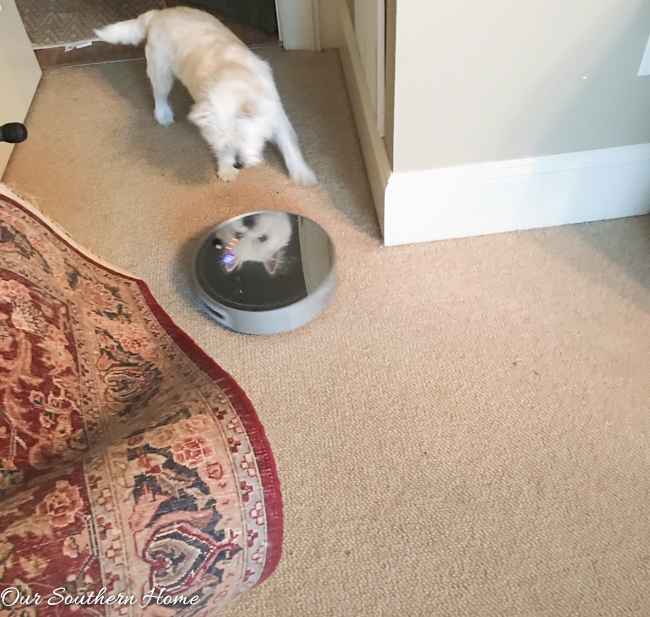 I will tell you that after using Bobi Pet for about a month, we have moved her docking station to our master bedroom. We hang out in here so much and watch TV as a family. This cream wool carpet is a nightmare to clean and really needs vacuuming daily, but it just doesn't happen. About every other day, we take up the rug and trashcan. Then we close the door to the hallway and our master bath and let her run. I am absolutely loving the ease of keeping this floor clean all the time.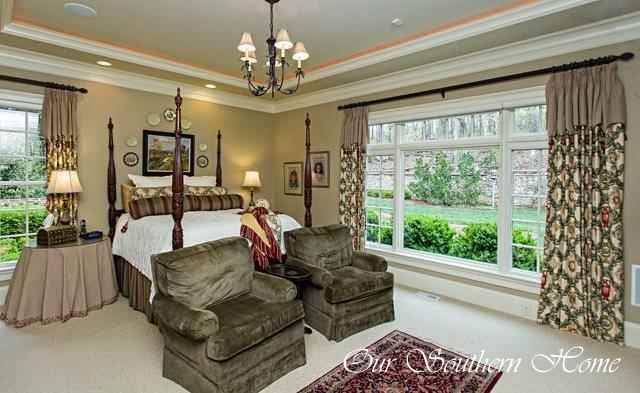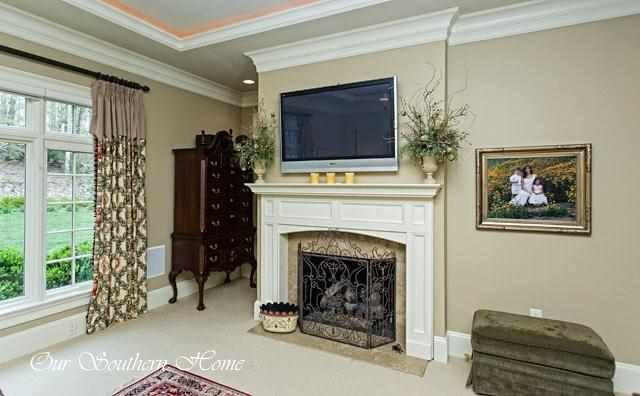 Presently, her docking station is under that high boy.
Check her out in action in this video with Bentley showing her who the boss is!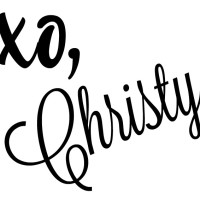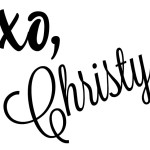 Buffer