Selecting Vintage Styled Furniture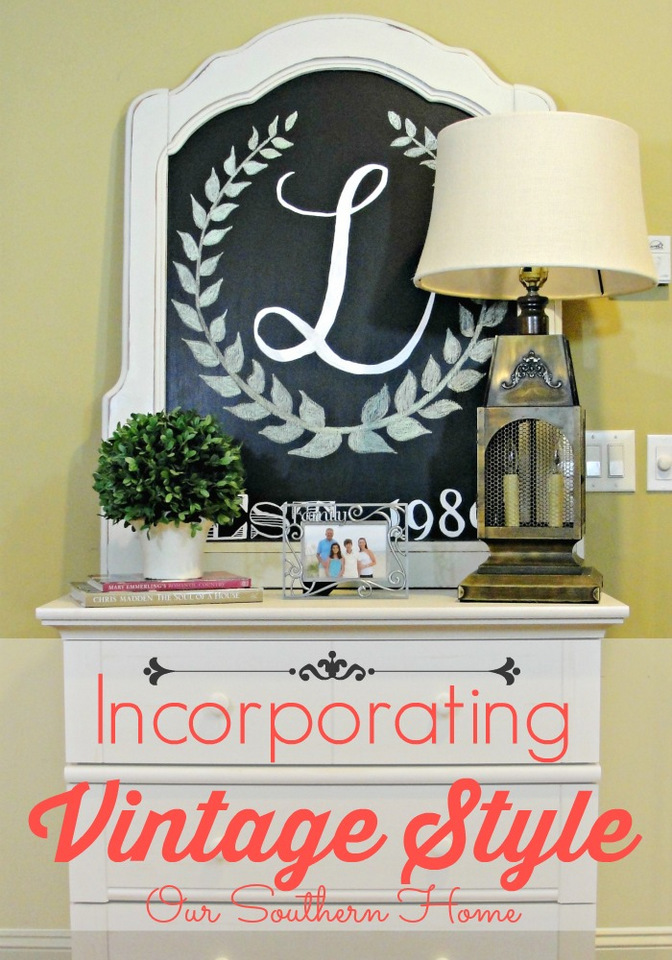 Incorporating vintage style into our home is a personal preference for me. I feel that it cozies up a place. A healthy mix of vintage, thrifty finds, homemade and new makes for a great cozy balance. It's what I believe makes our house a home!
Today , I 'd like to share with you how I accomplished that look and feel in our home!
It all started with a fabulous brand-new furniture piece from Sauder Woodworking Co. Surfing on Sauder's website is a breeze. Furniture can be found by styles and types. This make searching for the perfect piece quick and simple. I was in the market for a chest of drawers. This is perhaps my favorite type of furniture for it's versatility. It is not just for the bedroom. They can be used in kitchens, foyers, craft rooms, bathrooms just to name a few! They aren't jest meant for clothes!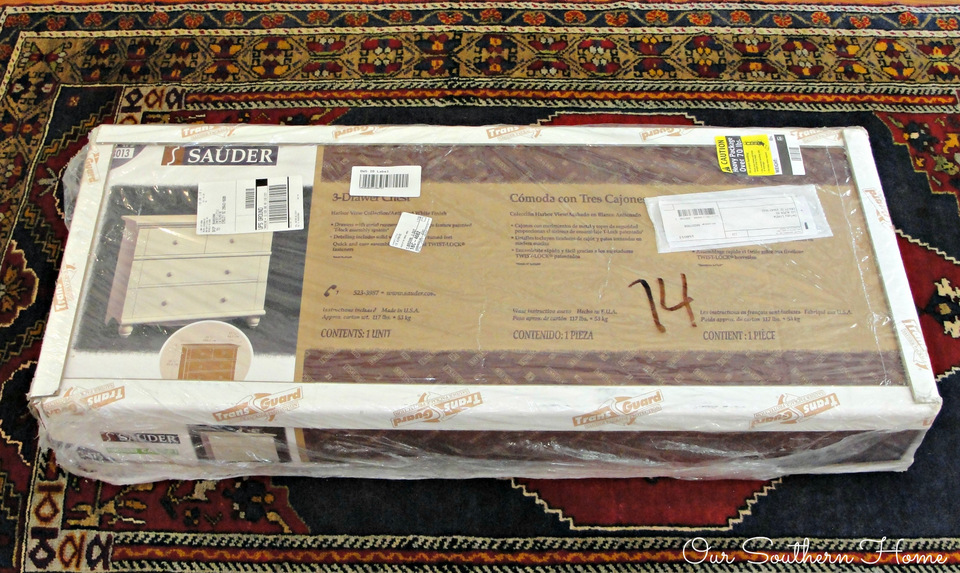 I decided on this 3-Drawer chest from the Harbor View Collection in antique white. You can find it HERE. Yes, you do have to assemble. I did it by myself until I needed an extra set of hands to lift up the frame to install the drawers.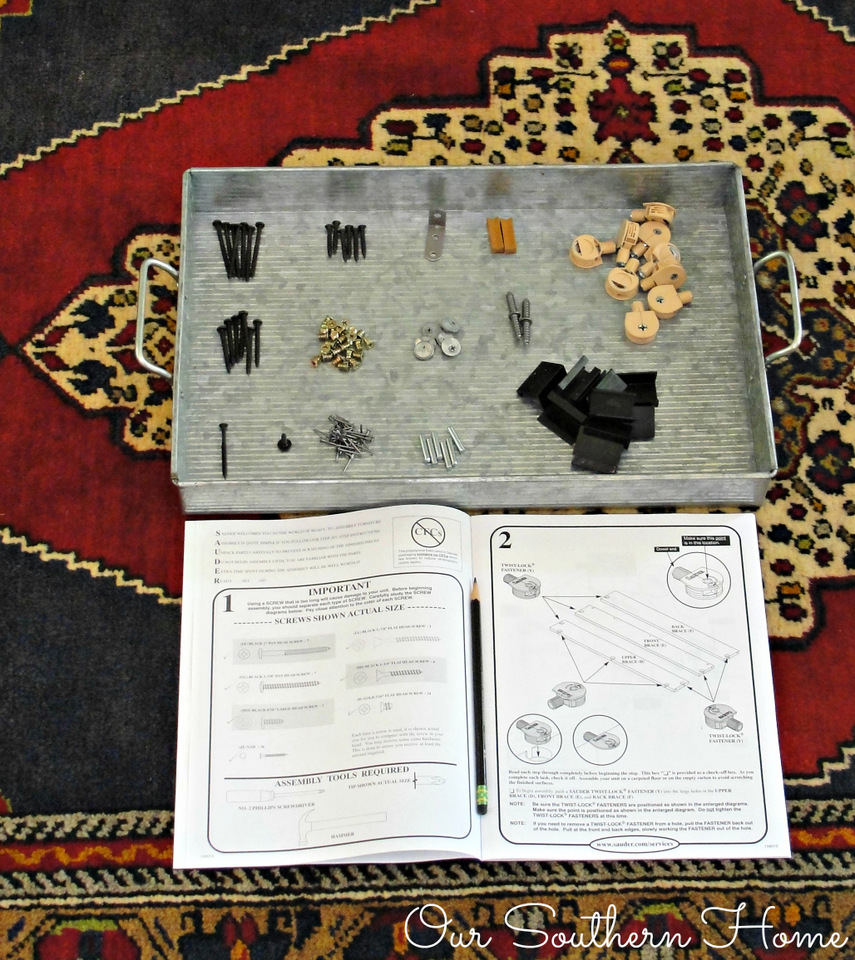 As tempting as it is to jump right in, you will save yourself time if you do a little simple prep work up front. I used a tray, but a flat box or cookie sheet would work just fine. It allowed me to inventory all the small parts and have them contained so I wouldn't lose anything. Also helpful, if you take a break. Just simply pick up the tray and place it up out of the way and away from the 6 month old puppy!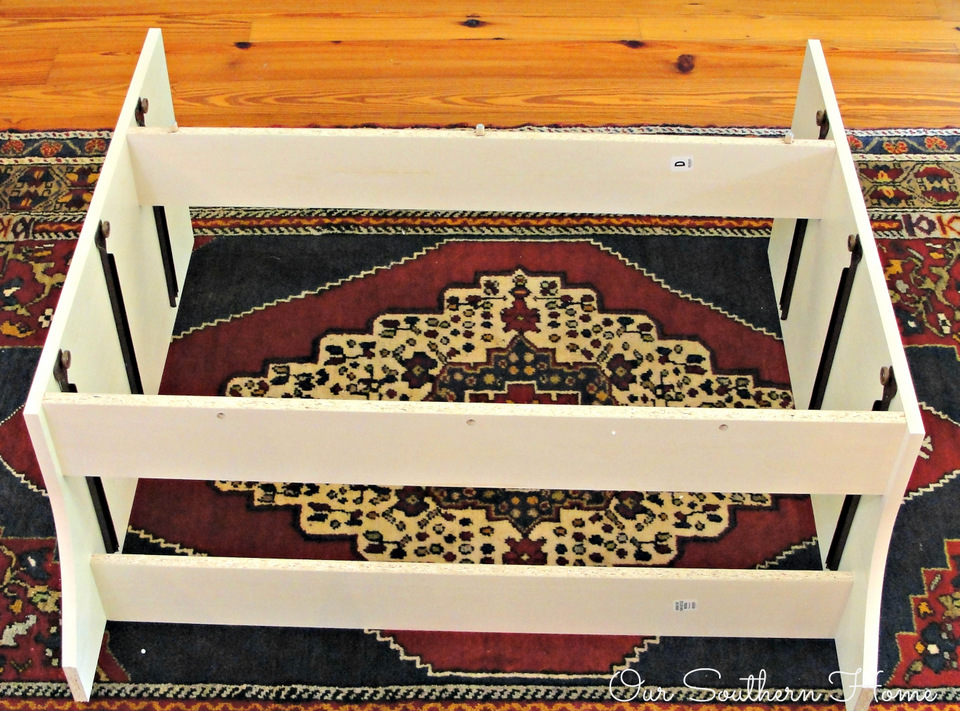 I put the majority of it together in the foyer. When I decided that I wanted it upstairs, we moved the install process to the family/media room up there. I enjoyed seeing the transformation of all the parts to the finished product.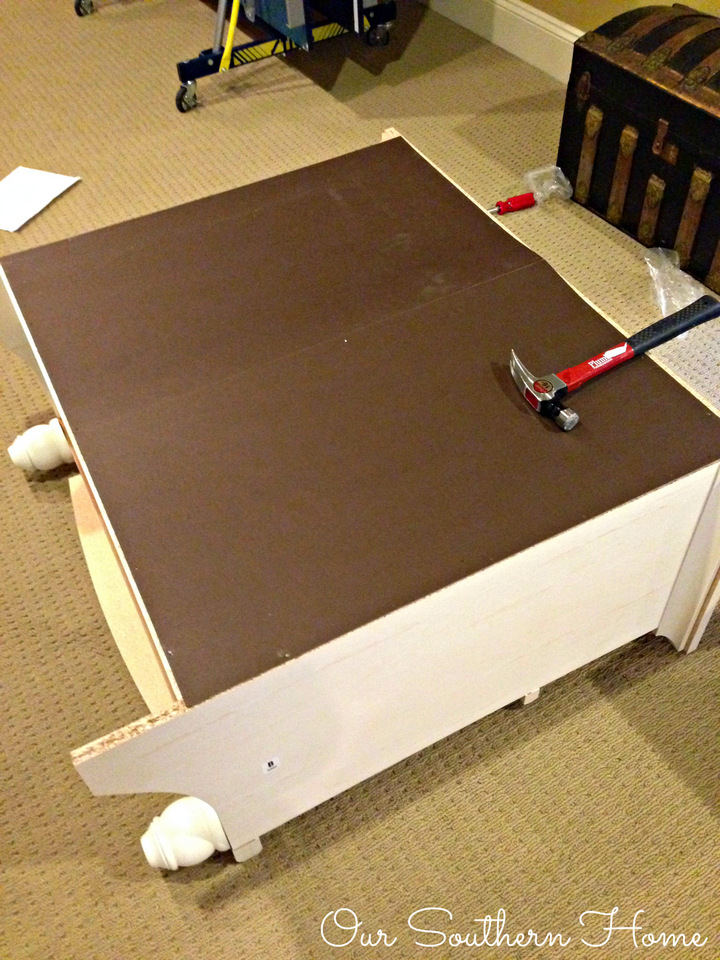 This is the final part before lifting it upright and adding in the drawers! It was a simple DIY with great instructions and diagrams!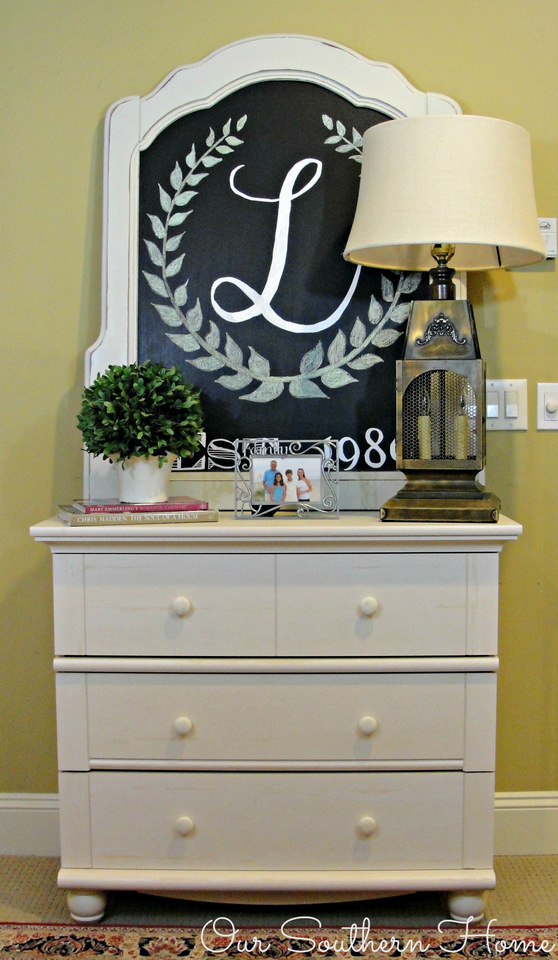 I really love the vintage look! The finish is just beautiful with antique white striations. The drawers glide with ease. They even have safety stops so they can't be pulled all the way out. Here is how I incorporated my vintage eclectic style! I placed the chest where I wanted it then shopped our home!
Brand New: Chest
Purchased new through the years: books, frame, faux boxwood container, and lamp shade
Thrifty Vintage Finds: mirror frame and lamp
Homemade: Mirror with a new paint finish turned into a chalkboard with chalk art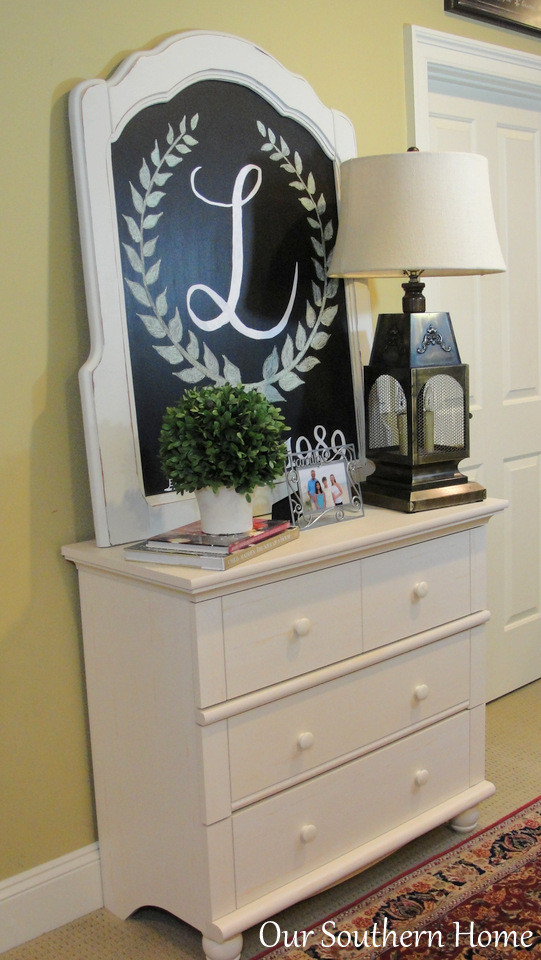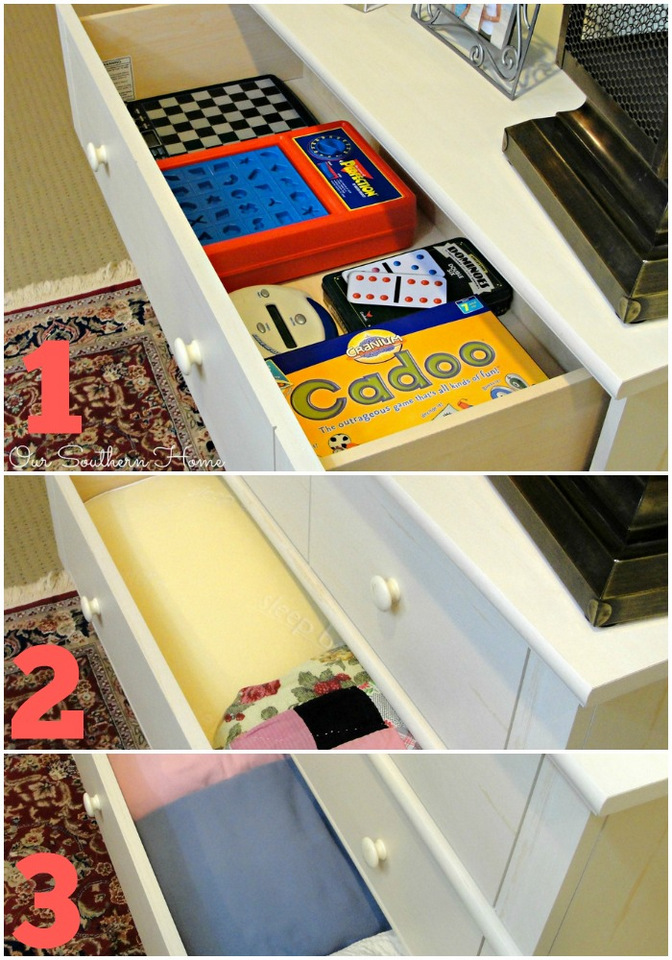 I had looks and function in mind for this piece. It's summer and my teens have friends over a lot to spend the night. This family/bonus room space is large. It is perfect for kids to hang out! In the 1st drawer, I placed a few of their favorite games for the fun night. In the second drawer, I placed sheet sets and a quilt for the pull-out sofa and air mattresses. In the bottom shelf I placed an extra pillow and another quilt. So for the summer, this vintage styled chest is serving as a slumber party station! Sauder has safety in mind! Also included was an L bracket to anchor the chest to the wall. Great feature for families with young children. They always recommend that you should arrange your drawers with the lighter items in the top drawer graduated down to the heaviest at the bottom! Makes a lot of sense!!!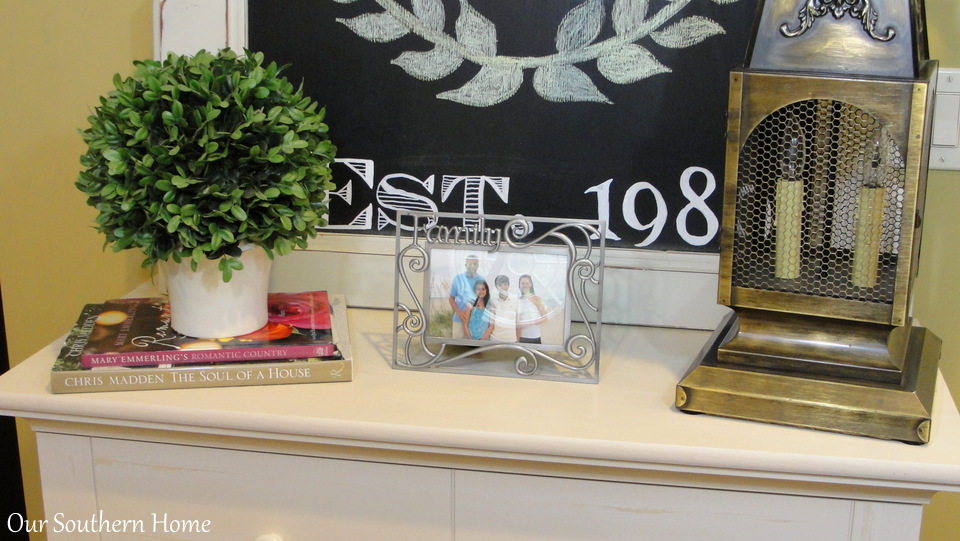 Getting back to look and feel! I just love the beauty and quality of this piece.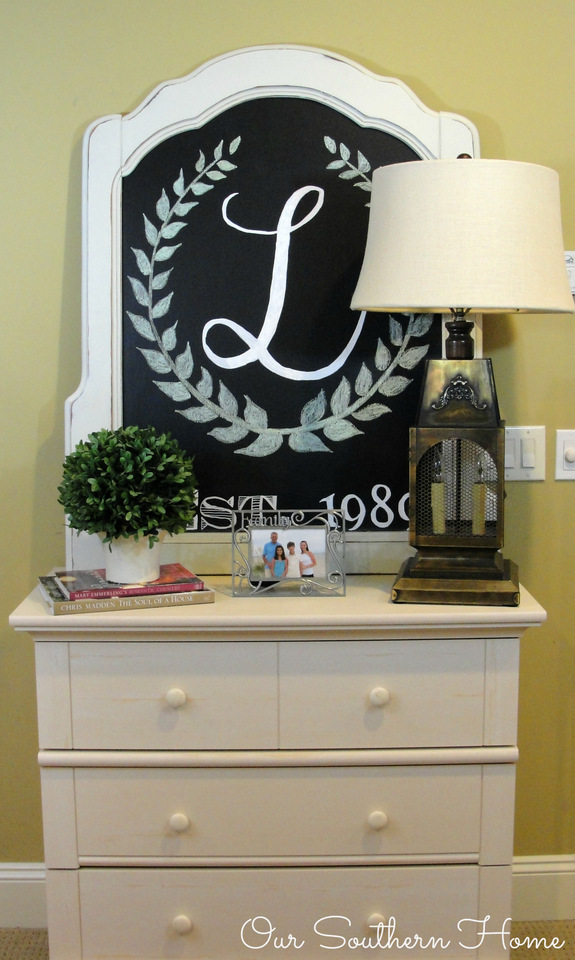 I am such a home body so the ease of being able to pick out a quality, affordable piece like this in the comfort of my own home is a huge wow for me! Unsure of exactly where to start design wise? Go to Sauder's Expedition Design page for loads of inspiring photos to help you find your style!
Sauder is a name you can trust! Established in 1934, they are bringing us affordable furniture with style. Sauder furniture is purchased ready to assemble. With just a screwdriver and a hammer, you are on your way to decorating the room of your dreams! They come beautifully pre-finished for a durable surface for many years of use!
How do you like to incorporate a mix of new, vintage and handmade into your home? I'd love to hear all about it!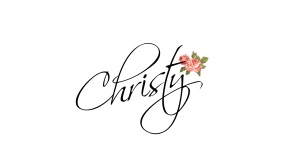 This is a sponsored conversation written by me on behalf of Sauder. The opinions and text are all mine.
Buffer