Simple Spring Event with Lemonade Station
This is a sponsored conversation written by me on behalf of Procter & Gamble. The opinions and text are all mine.
I think we went straight from spring to summer in the blink of an eye even though it's technically still spring! The pollen is behind us so it's finally time to be enjoying our screened porch which we consider an extension of our family room.
Here are my tips for planning a simple spring event!
It truly is a wonderful space to entertain. It works out perfectly to serve food inside in the kitchen with the doors opened to the porch to sit, relax and gather with friends and family.
This is such a busy time of the year for many with graduation celebrations, showers and spring parties. While the food is inside, I love to set up a beverage station on the porch. It keeps the party flowing from the interior to the exterior and vice versa.
Through all the years of entertaining, I feel like I've really gotten it down to a fine tuned process that truly keeps me from stressing out.
My biggest tip: Leave the notion at the door that everything has to be from scratch!
Harris Teeter truly is a fabulous place to get your party started! Walking through the door, I am blown away from what they have to offer down to the customer service. Their elaborate deli area, produce and flower department will have you on track to a memorable event that will take the stress out of party planning.
Favorite Party Items
fruit Trays
veggie Trays
humus for dipping veggies and crackers
assorted cheeses with crackers
rolled deli meats
deli wings
deli dips with bagel chips, crackers and breads
fresh bakery goods like cookies, mini-cupcakes and more!
Here is the BIG tip…….when you get home with your store-bought items, transfer them to YOUR serving platters and bowls. No one will know!
I used to put all the weight on my shoulders of preparing everything myself! Don't get me wrong, I'll still prepare 1 or 2 items myself, but the bulk is store prepared and cut for me! It's all in the presentation.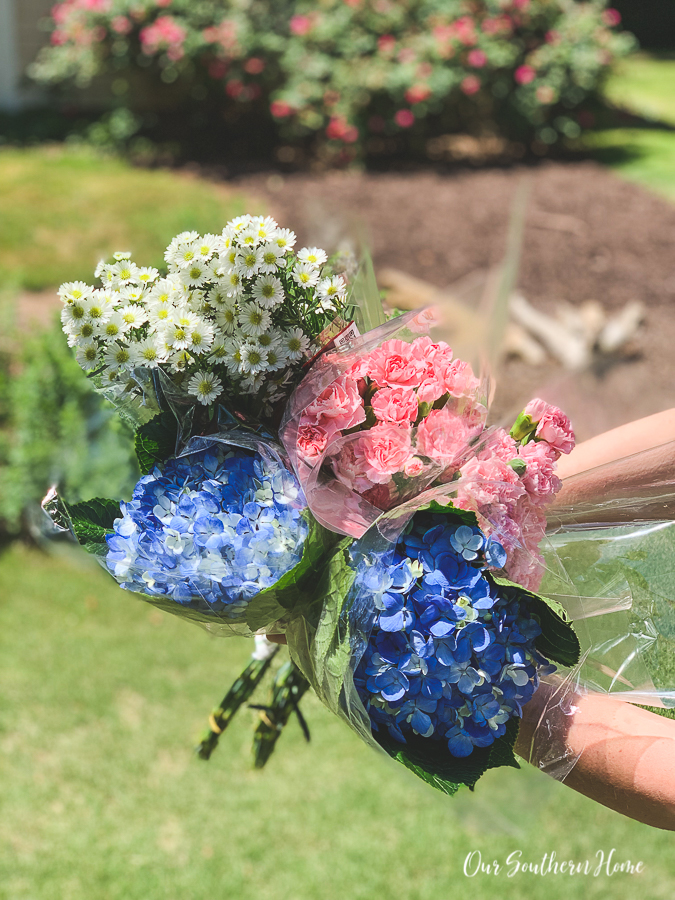 Don't forget the flowers!
If you have followed me for any length of time, you know that I am a huge fan of grocery store flowers. So don't forget to grab an assortment before leaving Harris Teeter. Look how gorgeous these are! I picked up 2 bouquets of each of the 3 varieties. You do not have to be a floral artist to create a lovely presentation. I've got an idea below for all the novice flower arrangers out there.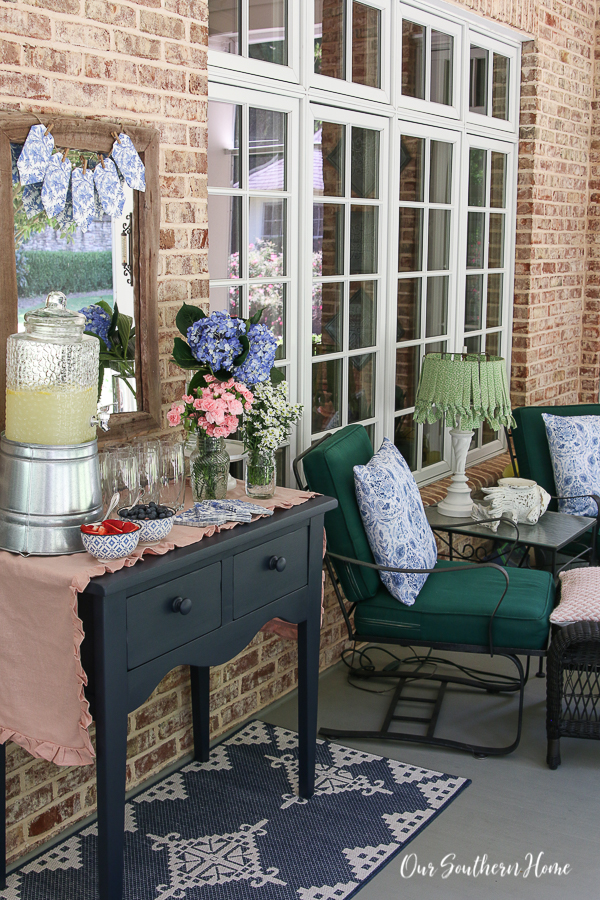 Setting up a lemonade station is great for all ages and occasions no matter how many quests you have!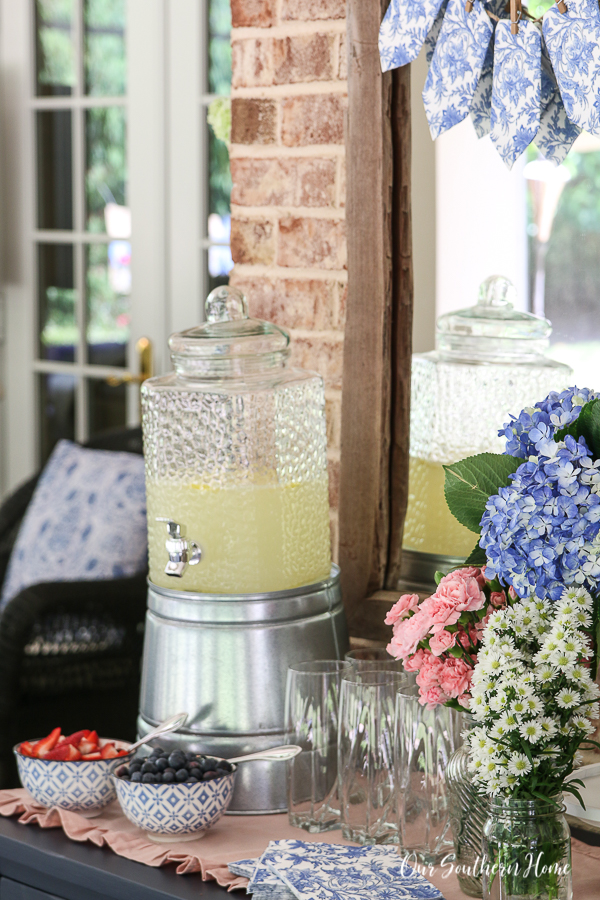 A beverage dispenser makes serving a breeze. I just filled it up with lemonade found in the refrigerator section at Harris Teeter.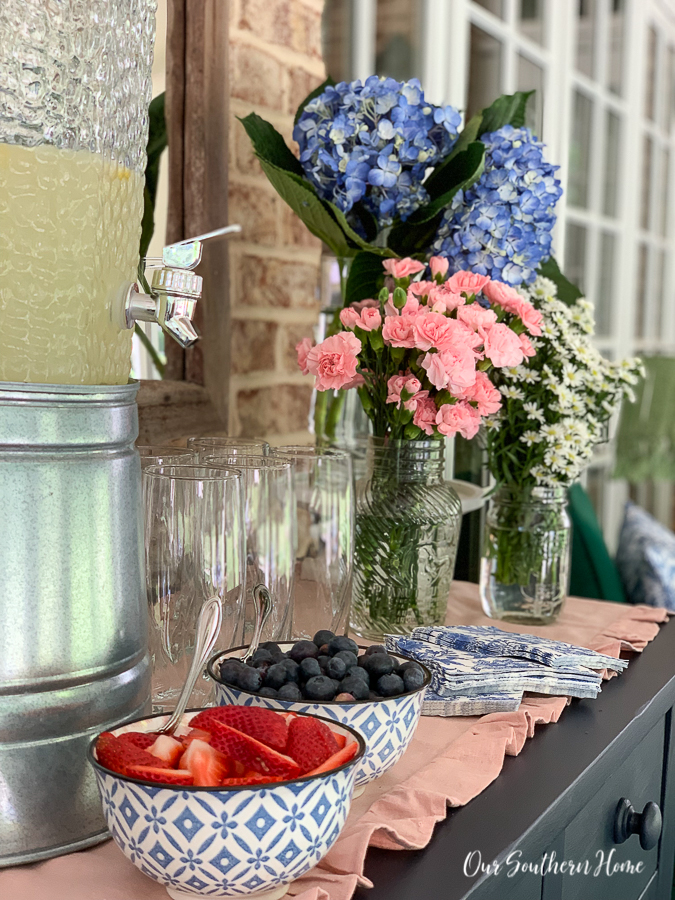 Outfit your station with a runner to coordinate with the colors of choice. Here I'm going with a blue, pink and white theme.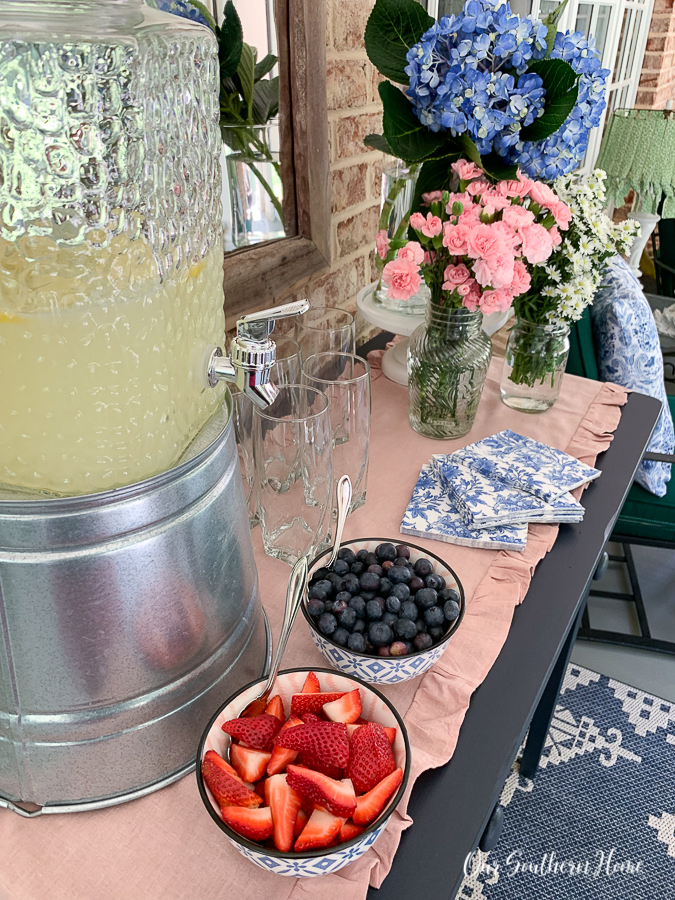 I purchased these paper napkins end of season last year and I've been looking for the perfect occasion. Nothing like lemonade and great conversation on the porch!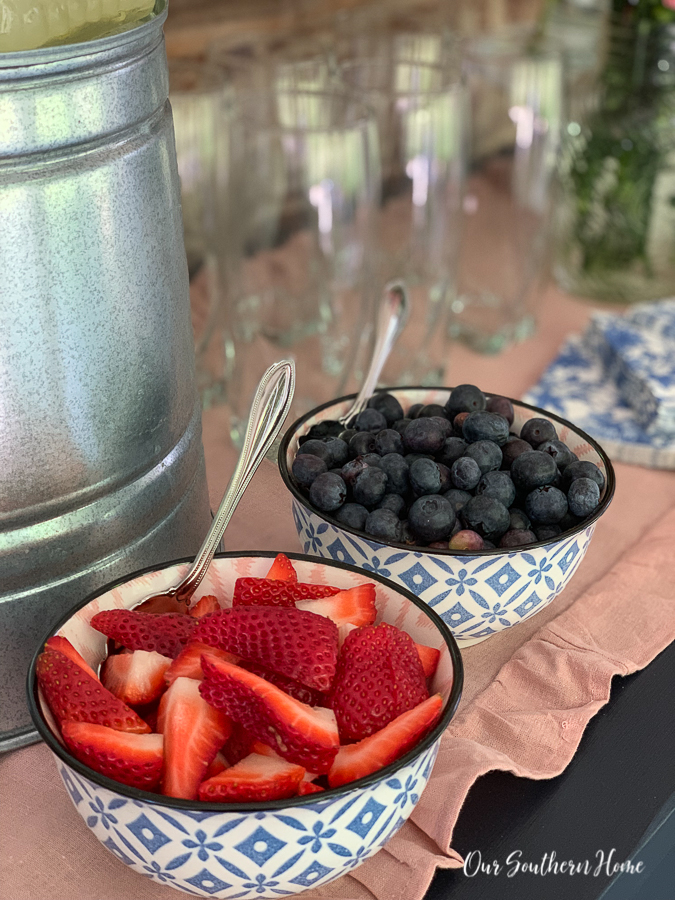 Make sure you pick up an assortment of berries from the produce section. I used strawberries and blueberries. Raspberries would also make a great addition!.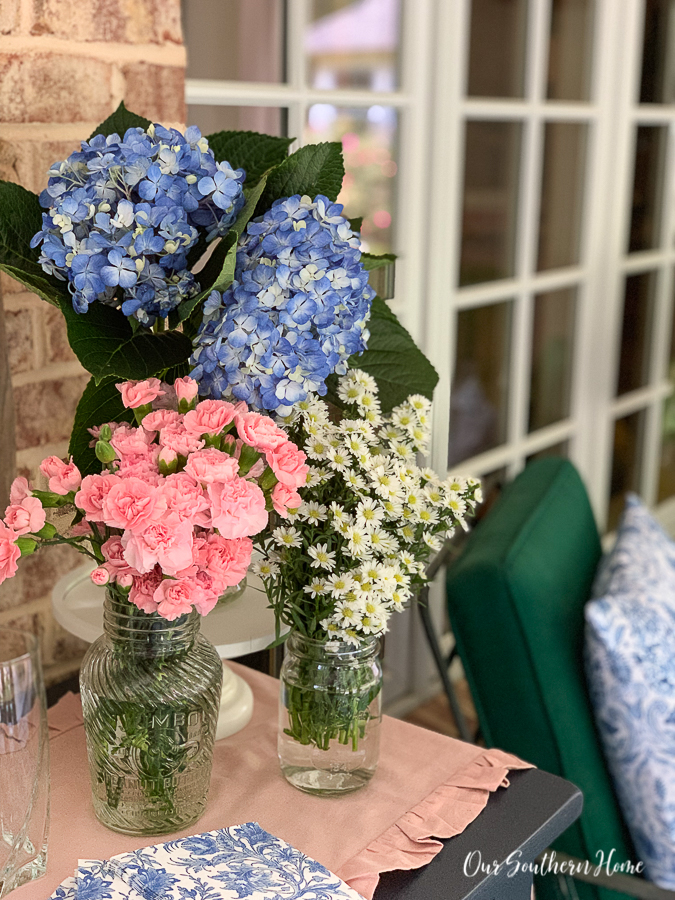 If you are a little unsure with your flower arranging skills, I have you covered.
Tip: Instead of making 1 large arrangement, create an arrangement with 3.
I used 1 vase and 2 vintage jars. You could do this with 3 of the same flower or with 3 different like I did here. Simply trim the stems with scissors to an appropriate height and add each variety to its own vase. Now you have a striking cottage look that took no time at all.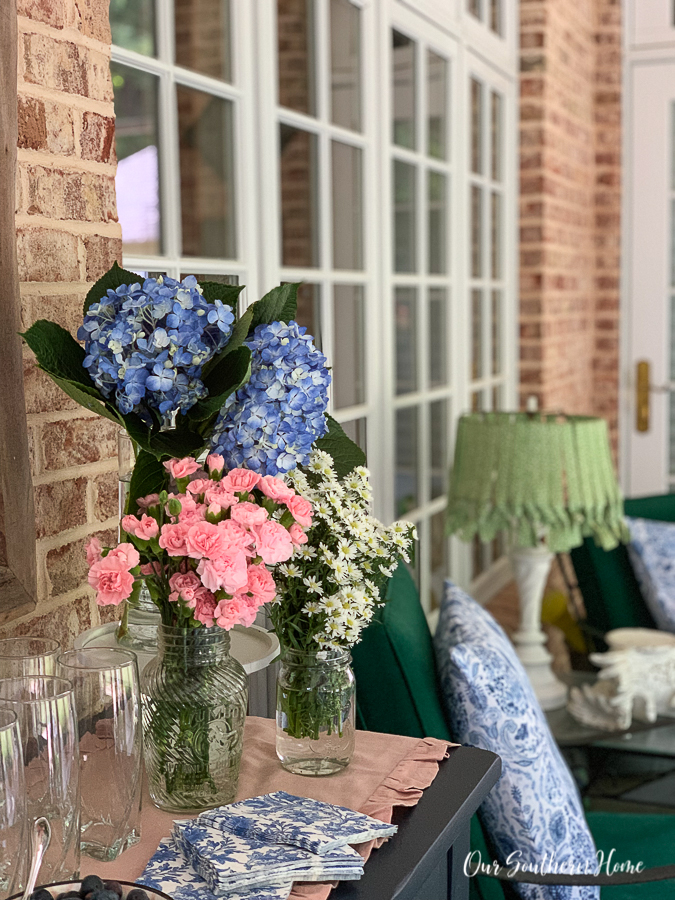 Notice that the actual vase is in the back and I've elevated it on a little thrift store pedestal. You could do something similar with books or a box.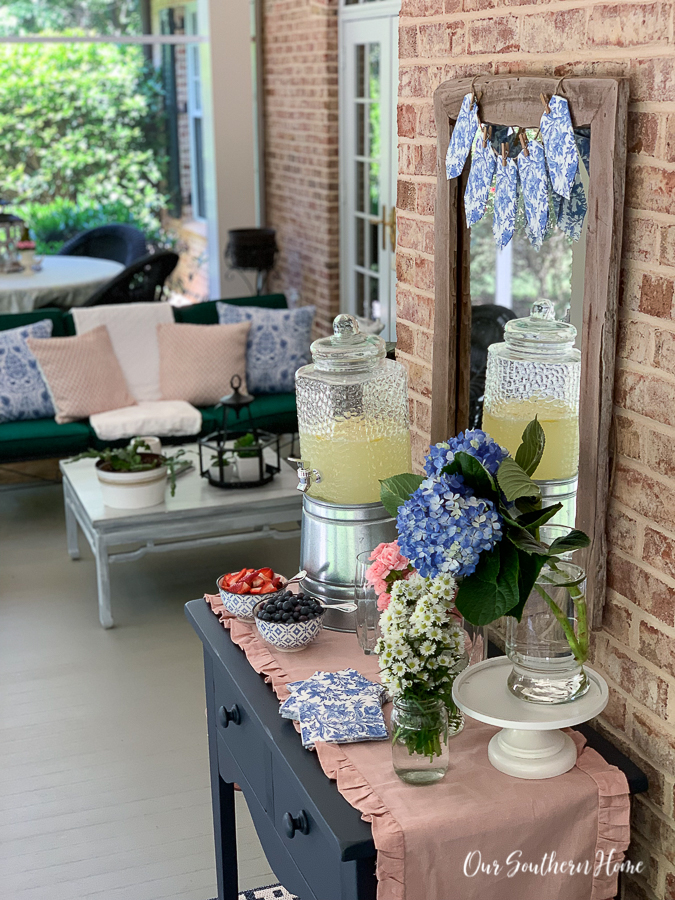 Here is another view of the vase in the back.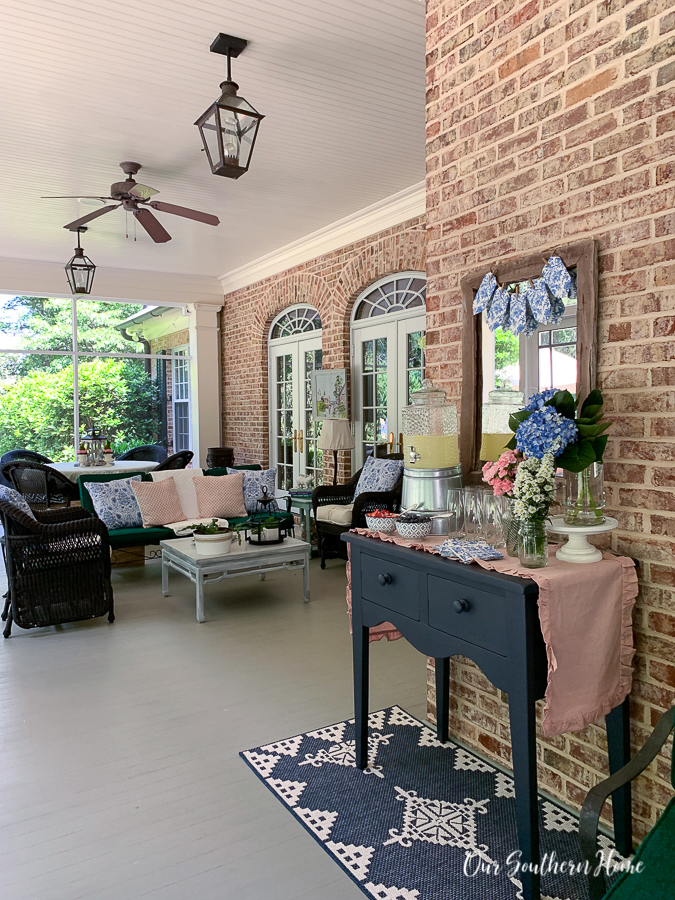 With minimal effort you can create your own lemonade station whether it be on a porch, kitchen counter or on a table in the backyard. Don't be afraid to bring indoor decor out for the occasion.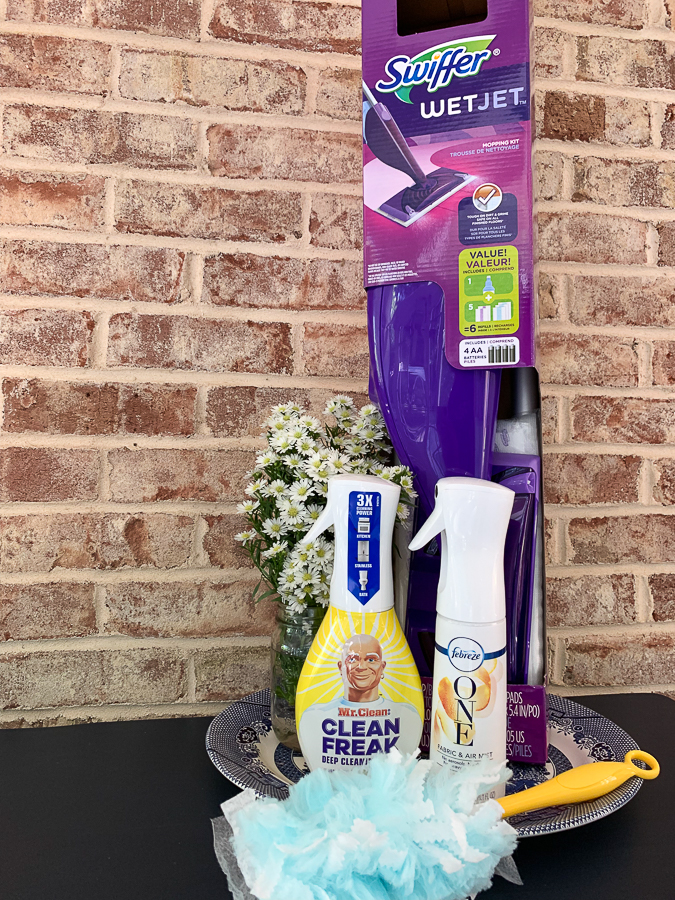 Whether you clean your home before the event or hire someone to do it for you, you really need a small "kit" to do quick touch ups right after the prep and right before the guests arrive. The few items do the trick for me!
Party Cleaning Kit
Mr. Clean® Clean Freak Deep Cleaning Mist with Lemon Zest
Febreze® ONE Fabric & Air Mist
Swiffer® Duster
Swiffer®Wet Jet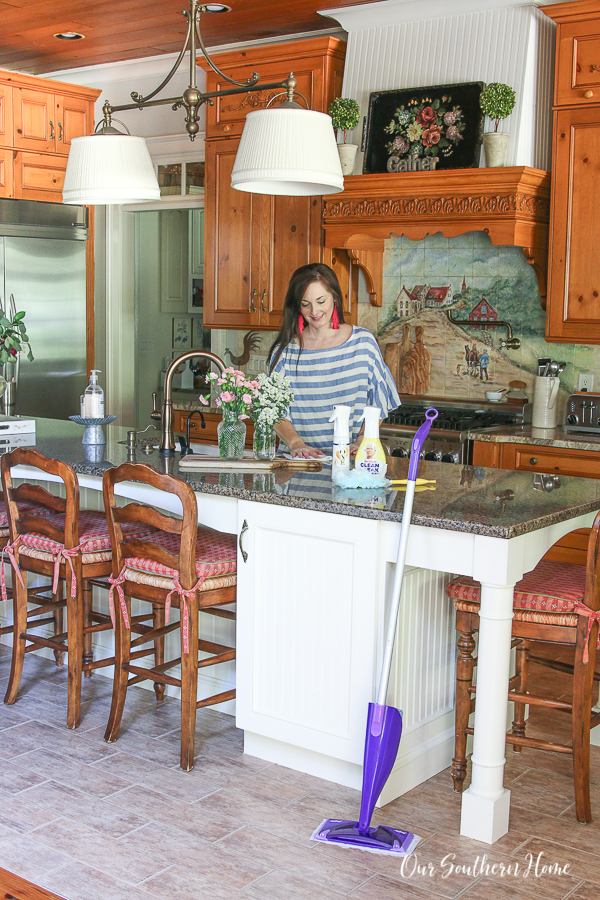 After I have all the food prepared and in the fridge, I like to do a quick, final clean of the kitchen and living area before our guests arrive.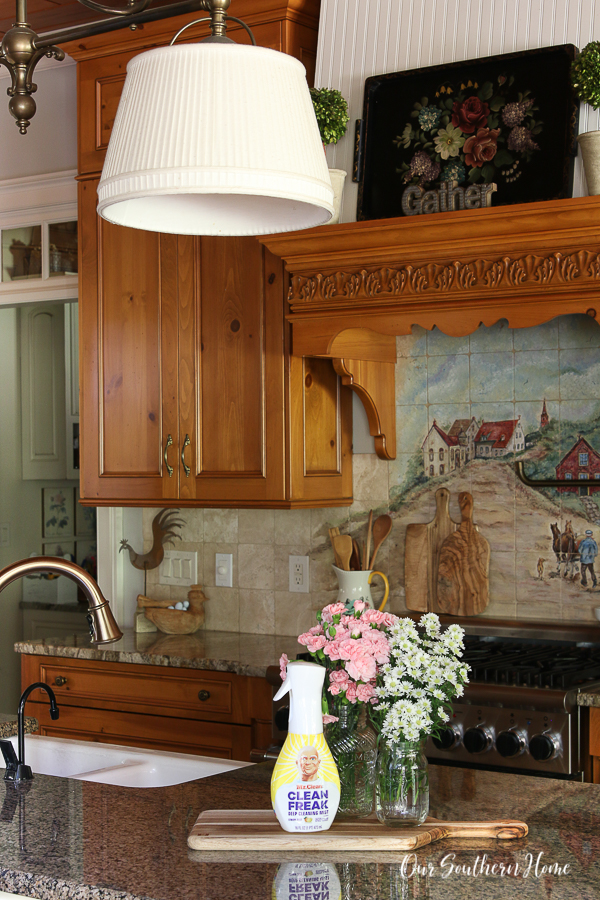 Mr. Clean Clean Freak with Lemon Zest is amazing. It has a wonderful slight lemon scent that gives my granite a nice clean and shine after all the food has been prepared and stored in the fridge. I get my counters all clean and right before guests arrive, I'll lay all the platters out.
You can spray it at any angle for 3x the cleaning power. The Power Nozzle is like nothing I've ever used before! You determine the spray based on the pressure of the nozzle. Just spray and wipe off with either a dry/damp paper towel or cloth. It's a great multi-surface cleaner.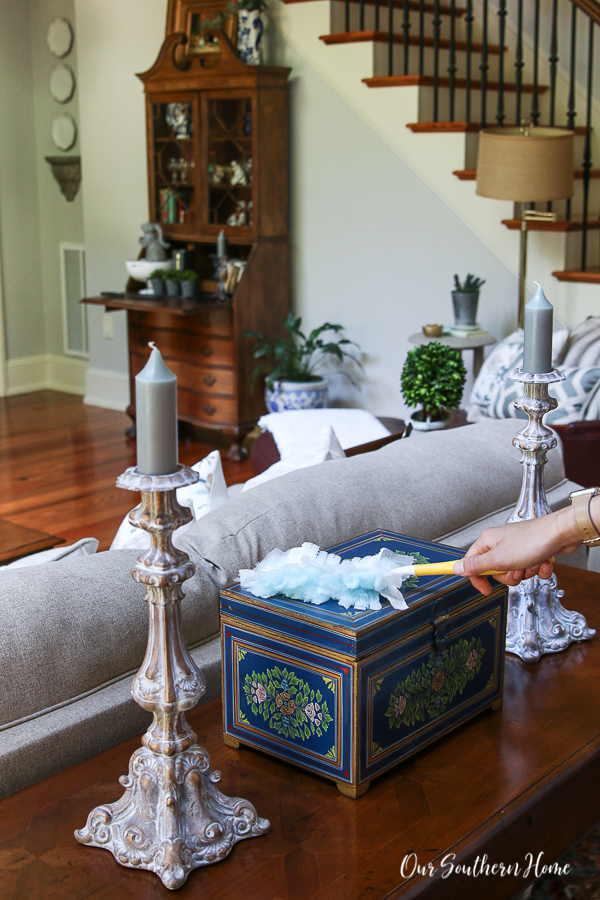 Swiffer Dusters are invaluable for quick dusting. I use these several times a week in between polishing furniture. I run these quickly over pieces of furniture before guests arrive that are in traffic areas that might show dust like this sofa table by the door to the porch. Swiffer Dusters use thousands of fluffy fibers with Dust Lock Adhesive that traps and locks 2X more dust than a feather duster on virtually any surface for a great clean. I use them all the time on the porch furniture. They are great for dusting the wicker furniture.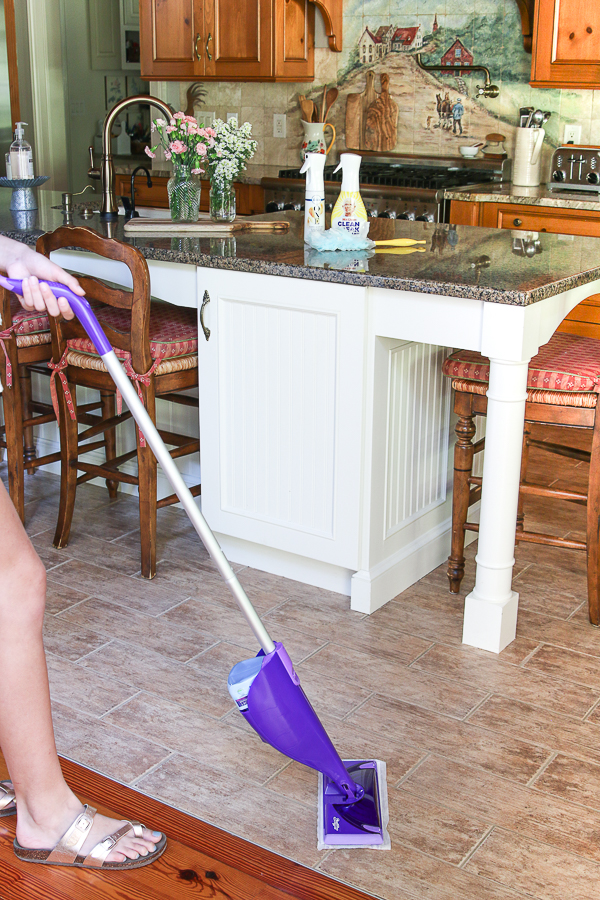 I run the Swiffer Wet Jet around any areas in the kitchen where I prepared the food. I'm always spilling something and don't want any stickiness. It's perfect for party clean-up…..before, during and after. The cleaning cartridge is attached so no preparing a solution. It's always ready. When you are finished, you simply throw the disposable pad away. Not much simpler than that! I am all about convenience.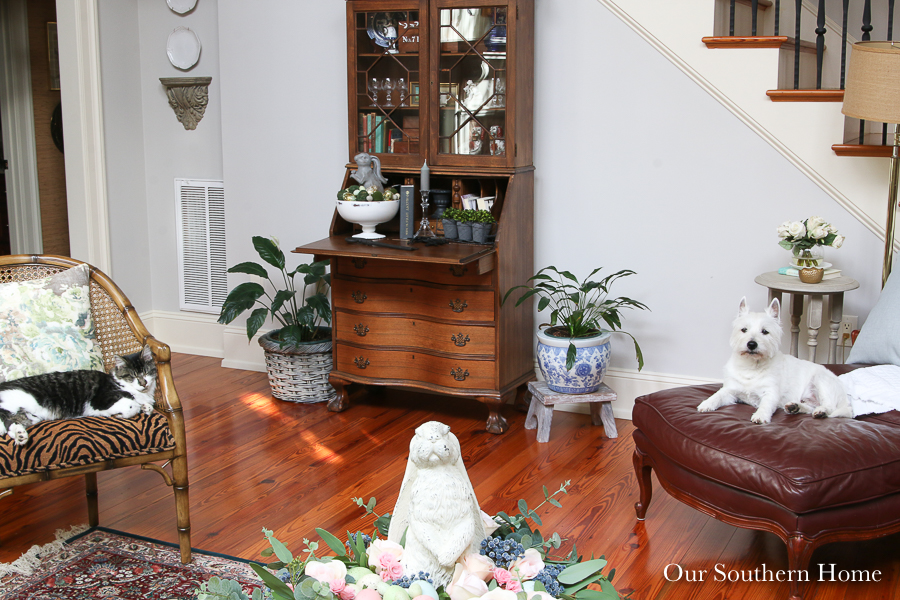 Whether it be neutralizing cooking odors or those from pets, you'll want to have Febreze ONE Fabric & Air Mist ready for before your guests arrive. Its uses no aerosol, dyes or heavy perfumes. I love the soft scent. It does not overpower and is long-lasting.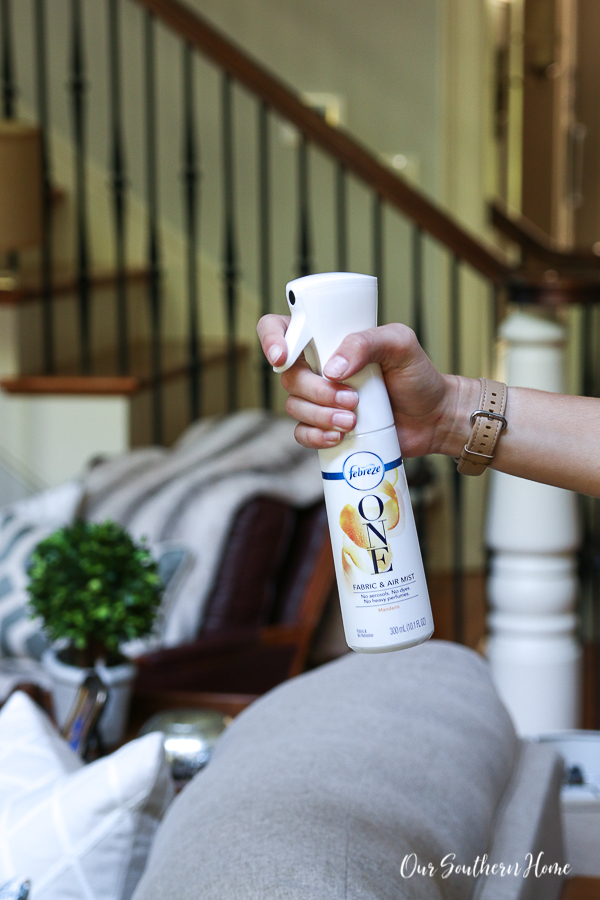 I hope some of these ideas and tips helped you! Do yourself a favor and head on over to check out all that your local Harris Teeter has to offer. You can pick up all of your party, cleaning and floral needs in one fabulous location!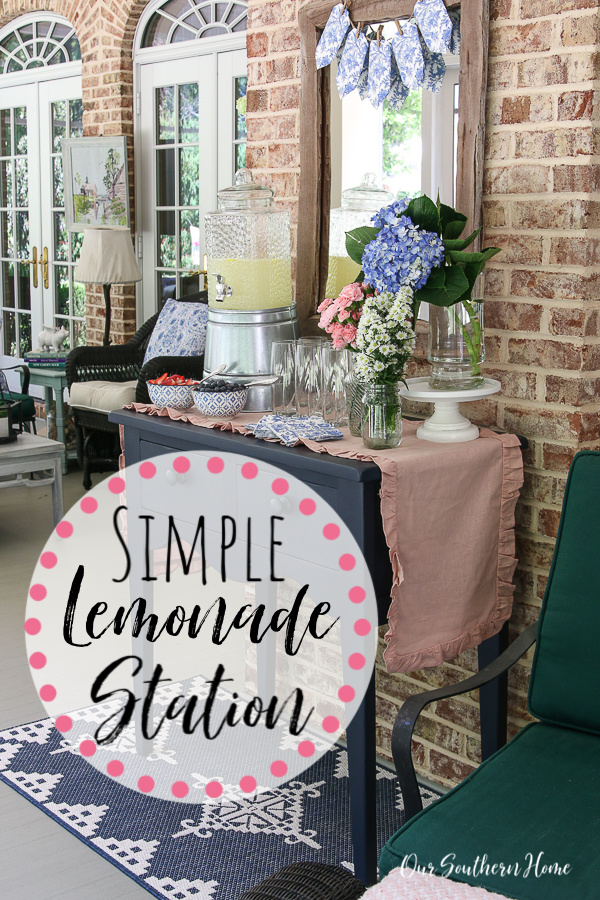 Happy Spring Party Planning!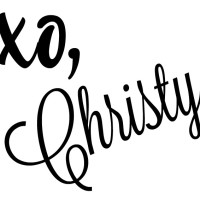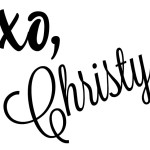 Buffer