I am so excited that the kiddos are out of school for their holiday break from school.  It is so nice to have that quiet time to unwind before soccer and golf team start up in January. 
If you are looking for a quick and easy craft for your kids to do….this is it!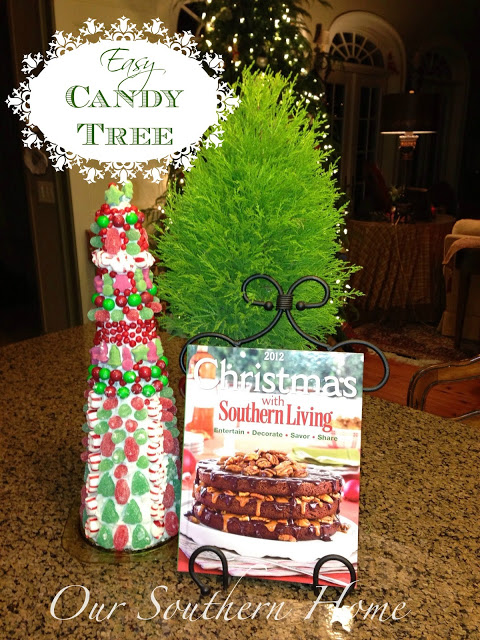 Supplies Needed
Styrofoam tree size of your choice
Wilton cans of decorator icing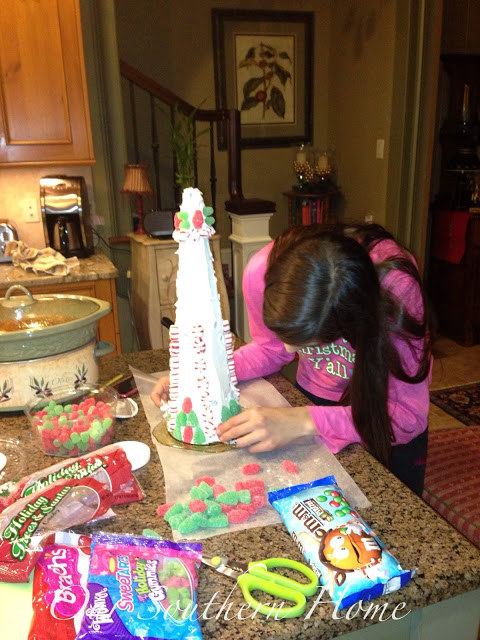 I used the largest Styrofoam tree from Hobby Lobby.  For this tree, you will need about 1-1/2 cans of the icing.  Transfer the icing to a bowl so you can stir it.  This makes it easier to work with.  The icing can be purchased at craft stores and Wal-Mart.  This is a stiffer icing that what you get at the grocery.  I really don't think it would be the right consistency for this project.  You want to apply it thick enough to be able to get the candy to stay in place.  I applied the Wilton icing.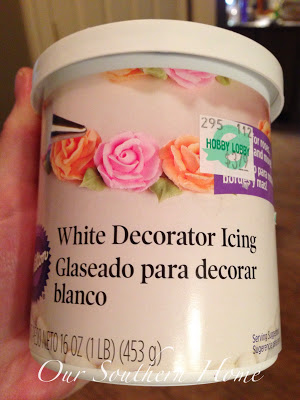 Ashlyn is 13 and needed no supervision with the decorating part.  She created her own design!  We used a variety of candies.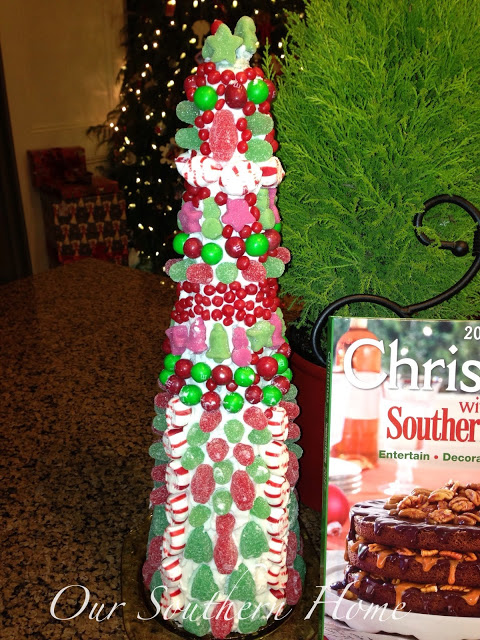 I love the way it turned out!  Of course, it has since be eaten!  Very little is left!
Wishing you all a very Merry Christmas!!!!
Love and Hugs!
Christy
Linking up! 
Buffer