Ahhhh, yes!  It was love at first sight!  What you say???  All furniture is 75% off!!  Shut the front door!  Do you love my new baby like me?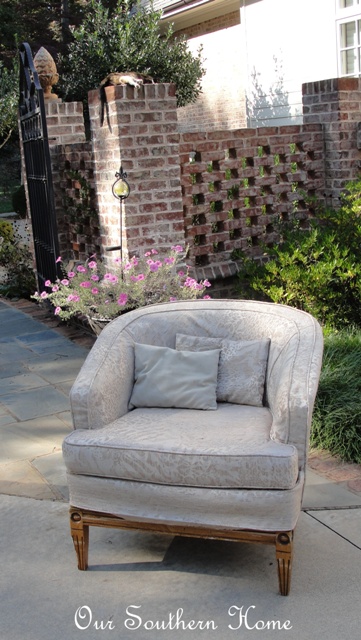 So….what do you think?  Nice….huh?  Guess how much~  $11.25!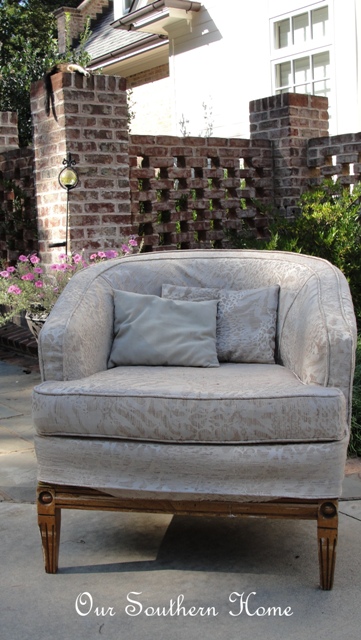 Do you see the the cat in the background?  That is Josie.  She is not happy.  I made her get off.    I placed the chair here and went to get the camera.  She was already lounging in the chair.  Even she likes it!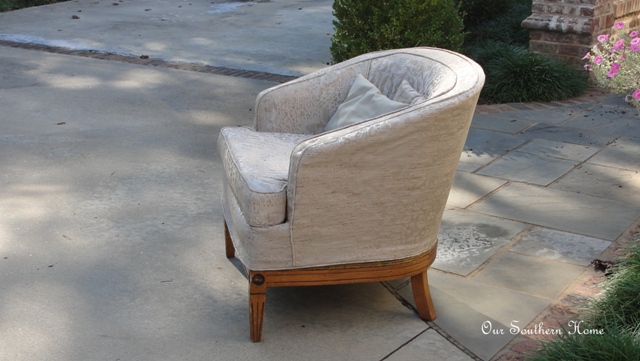 She has an ugly green upholstery covered with a nicely crafted slip cover!  Now I have never sewn a slip cover…been wanting to!  I'm a bit scared.  Debating to give it a try or may just have one made.  At least the old cover can be used as a pattern.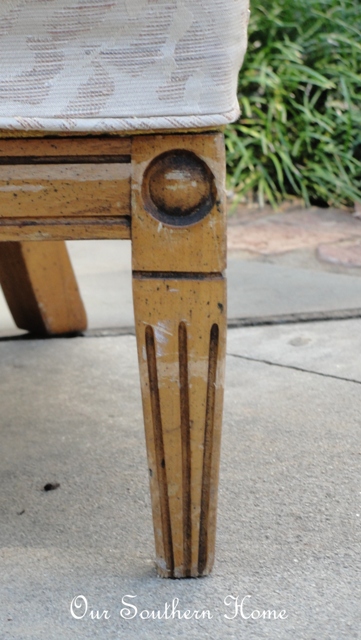 She's got legs, and she knows how to use them!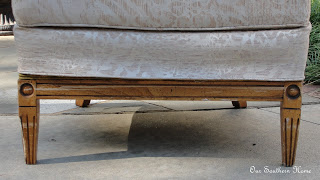 She will be a beauty in a new dress with some freshly painted and waxed legs the Annie Sloan Chalk Paint way!  This will work perfectly in the new sitting area that I am planning on the upstairs landing.  Stay tuned…
Thanks for stopping by!  I'd love for you to follow my new blog!  Options are on the side.  This blog site is under construction.  Each day it is getting a bit closer to pretty!
Christy

Buffer