I'm slowly, but surely getting things decorated for Christmas. My mom usually hosts Thanksgiving so that allows me to get a jump on my Christmas decorating.
This month for our Pinterest Challenge, we are sharing ideas for creating a Hot Chocolate Bar!
Welcome to another installment of our monthly Pinterest Challenges hosted by my sweet friend, Cindy, from County Road 407.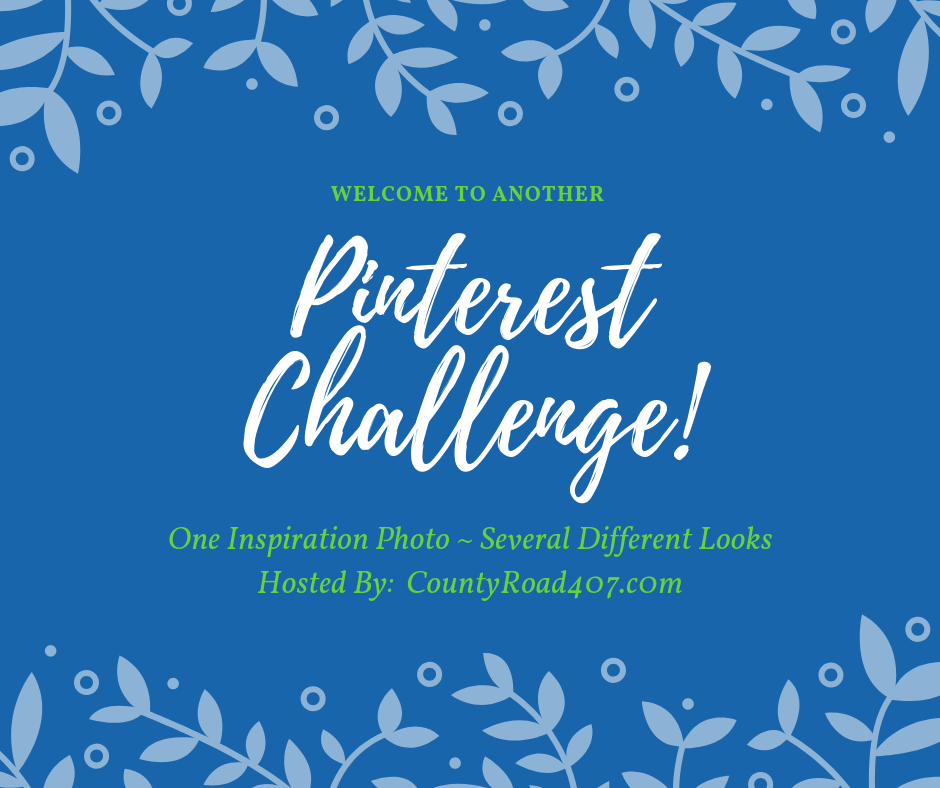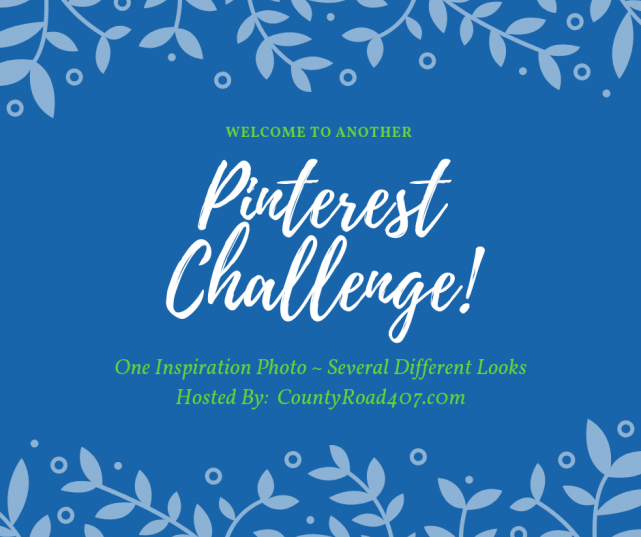 If you are new to the Pinterest Challenge, here are the details!
each month Cindy selects a photo for inspiration online that we will recreate
the owner of the photo has graciously given us permission to give our spin on the project
you will receive numerous ideas that you can replicate in your home to keep things fresh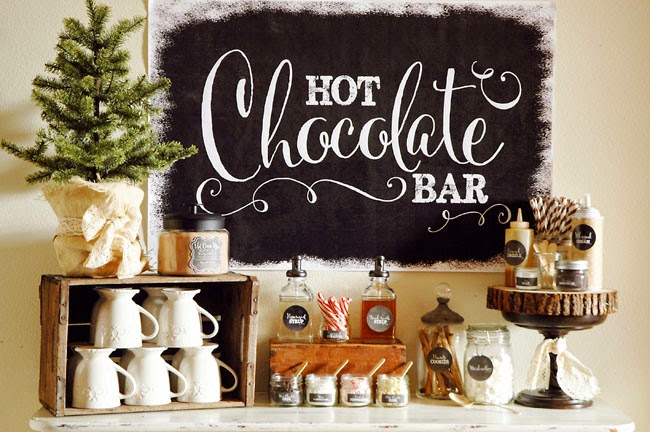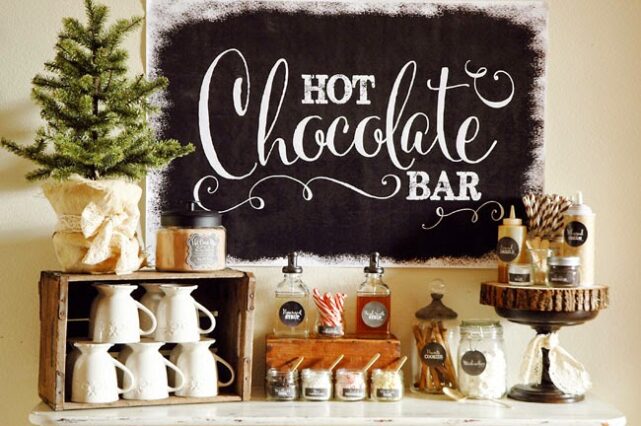 This month we were inspired to put our own spin on a Hot Chocolate Bar. This month's inspiration comes from Pen + Paper Flowers.
This challenge couldn't have come at a better time because I've been craving hot chocolate! Nothing warms me better that a nice hot drink on a chilly day.
If you are visiting from Marty's blog A Stroll Thru Life then a big welcome!!!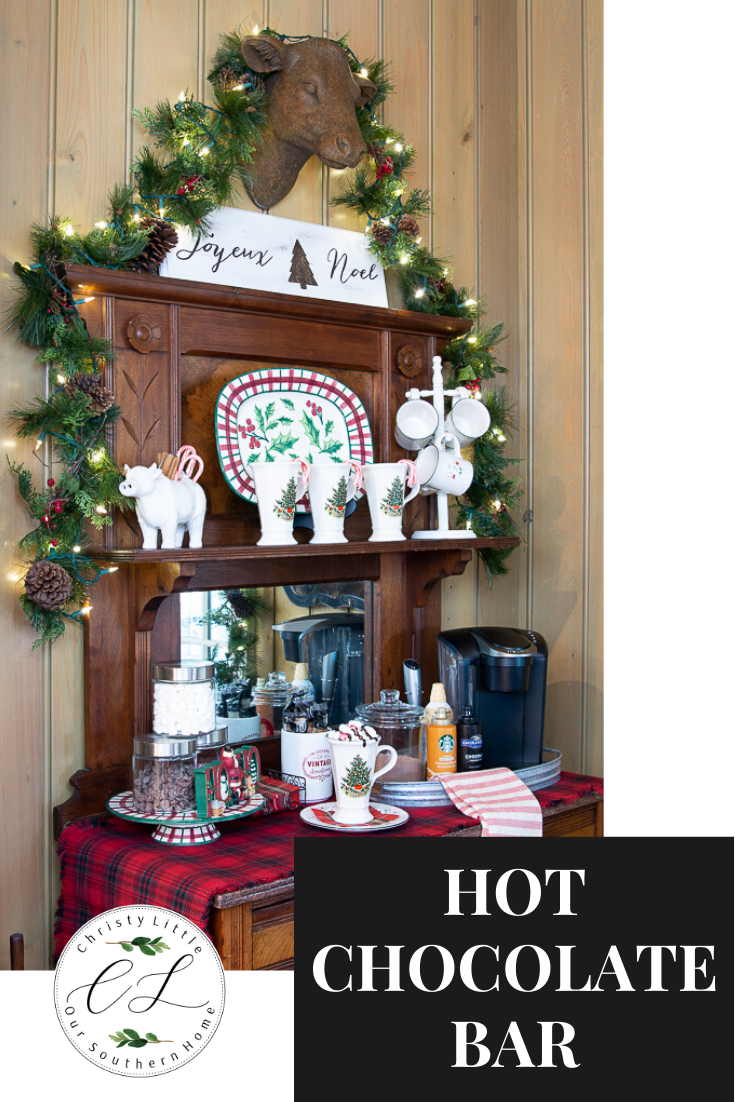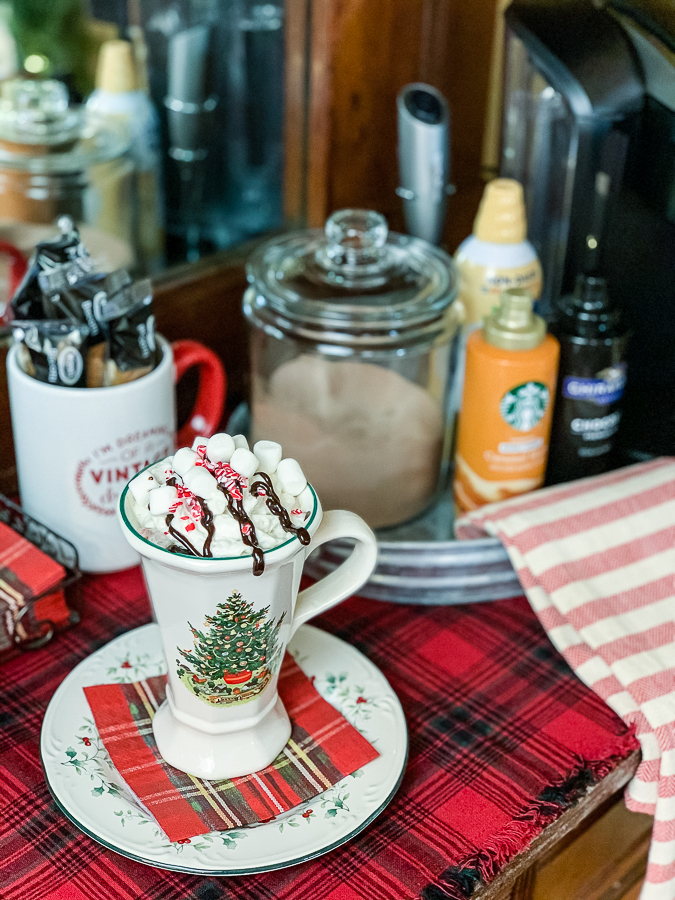 This will be such a fun addition to our kitchen this holiday season especially with the kids home from college.
I've set it up to be self-serve. Everything can stay out with the exception of the whipped cream.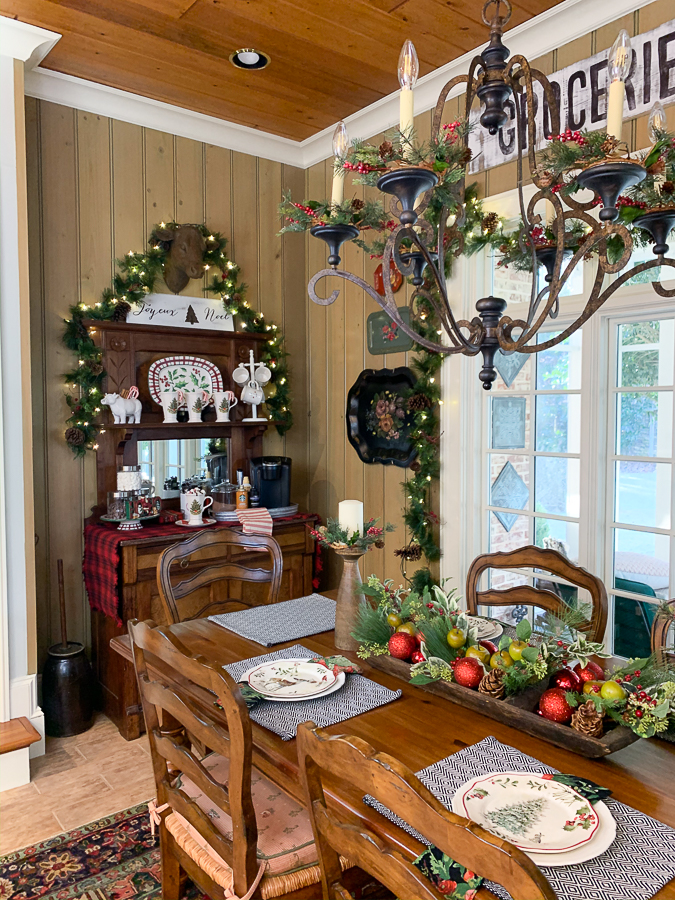 I went with traditional Christmas plaids, floral and black & white.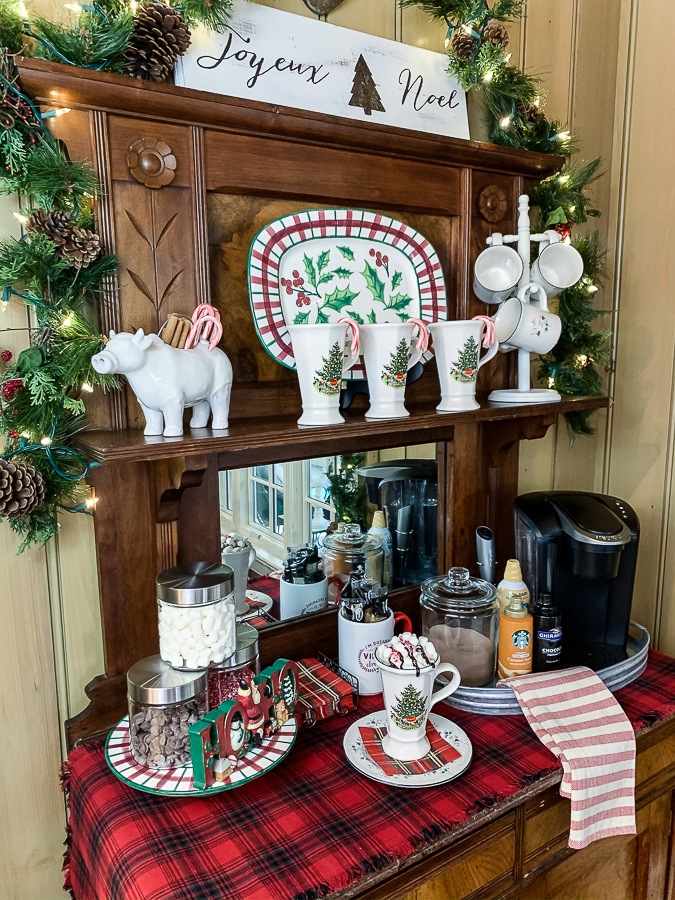 We had an extra Keurig in the garage. Woods and Ashlyn are sharing an apartment at college this year so they only needed one. It was great having this one here for this spot. I was getting ready to buy this electric tea kettle when I remembered that I had the Keuring. I'll probably still end up ordering the kettle because I'm a big afternoon tea drinker.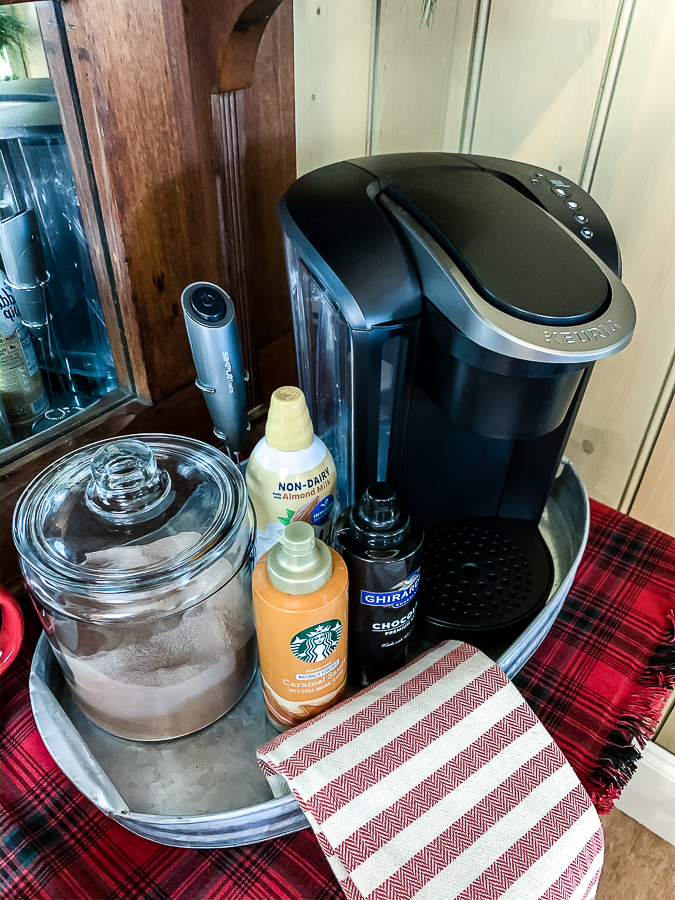 SInce I have the Keurig on a piece of furniture, I wanted to be safe and put a tray underneath it for any spills or drips from the machine. I buy the canister of hot chocolate mix and transfer it to a pretty container. It makes for easier serving.
I've also included a caramel and chocolate sauce to drizzle on the top. I even found an almond milk whipped cream!
A MUST HAVE for mixing powdered hot chocolate is the that little battery operated hand-held wand frother. It blends it all together. I can never do this with just a spoon. It makes a great stocking stuffer. I use it each morning to froth my creamer.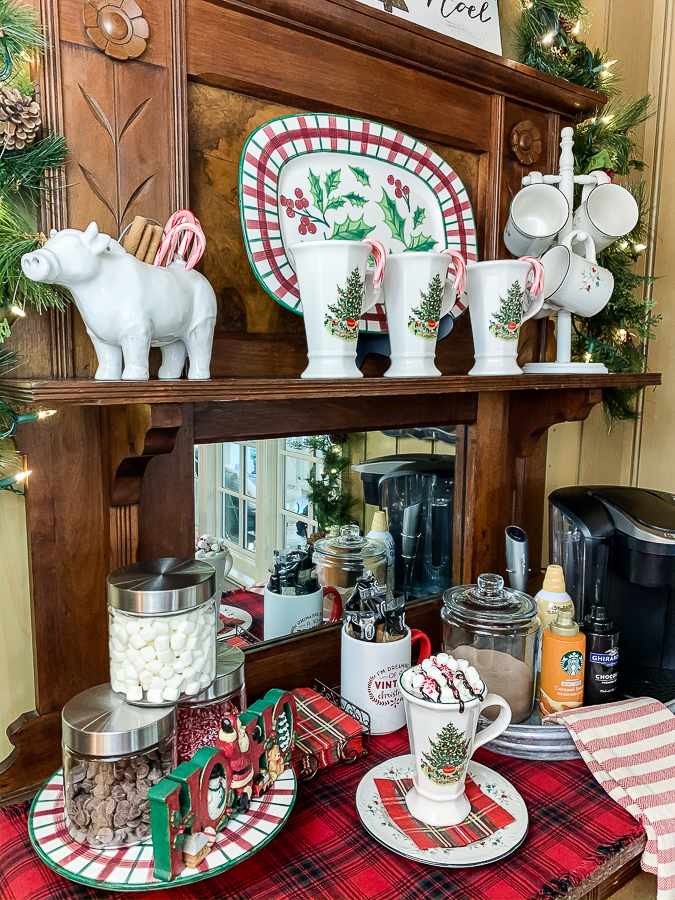 I found the little mug tree at the thrift store. I simply spray painted it white. The pretty mugs with the Christmas trees were also thrift store finds. They are so pretty for hot chocolate.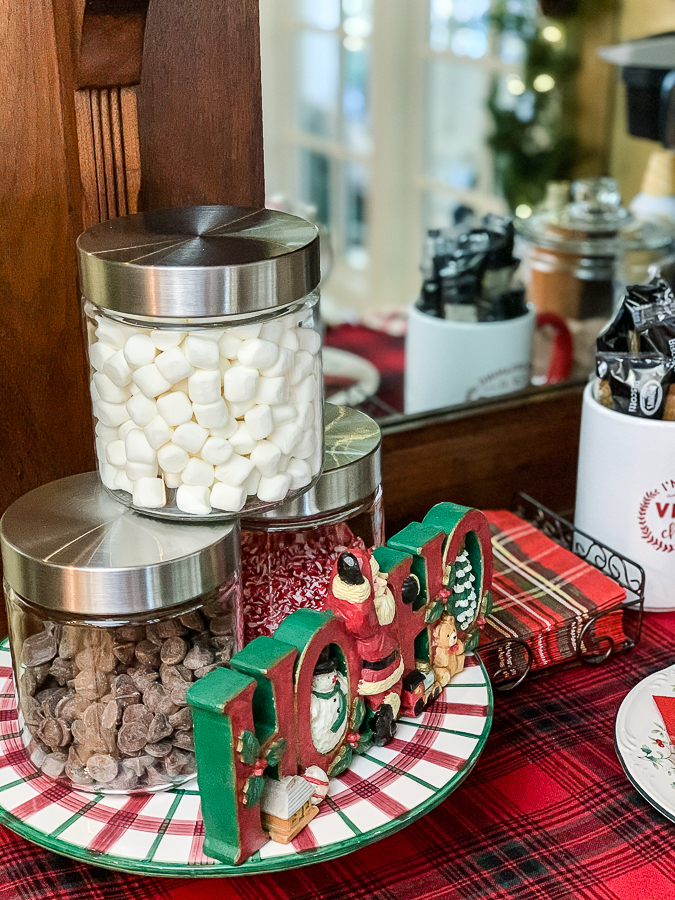 Small containers are perfect for toppings for your hot chocolate. I'm sure there are many more that you could add to your bar. We personally like marshmallows, chocolate chips and peppermint chips.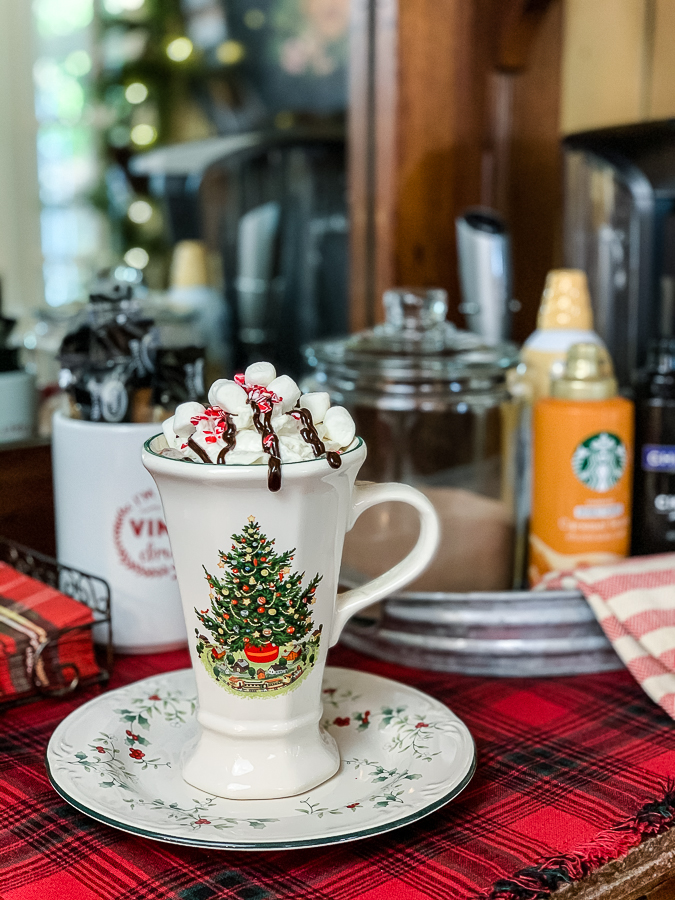 Include a pretty plate to rest your mug on to prep your hot chocolate to catch any spills or drips.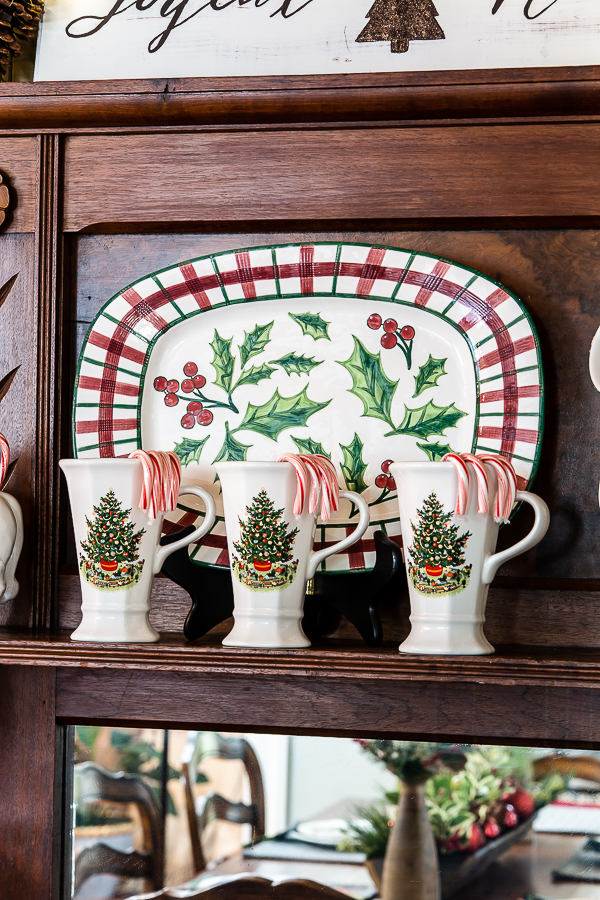 Aren't these mugs adorable! They only had 4 at the thrift store and I immediately went to get a buggy!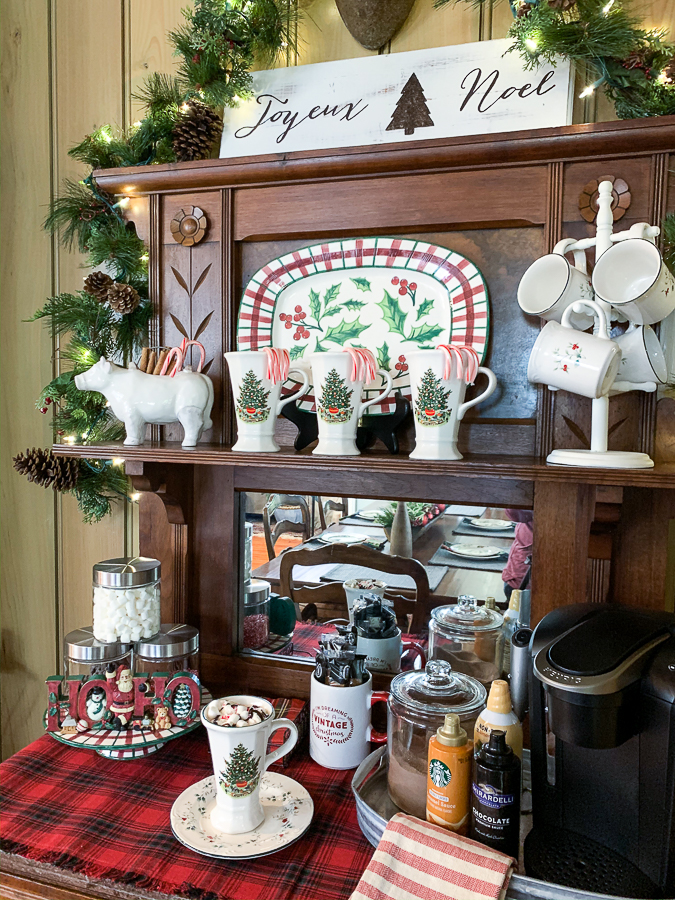 Don't forget a festive runner!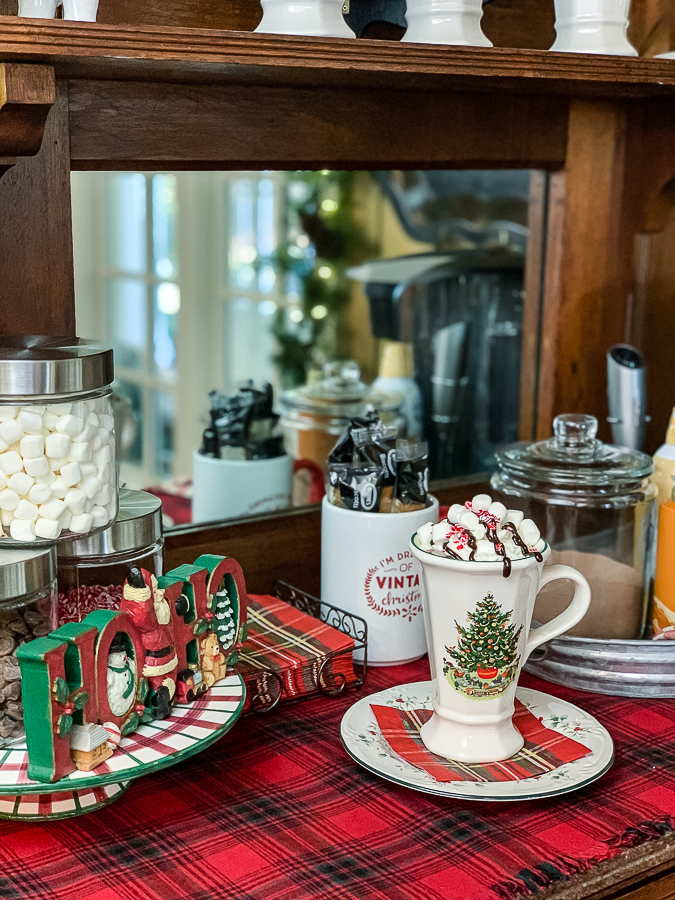 You'll notice a large mug tucked in the back. I picked up these individually wrapped biscotti which are perfect for a snack with your hot chocolate.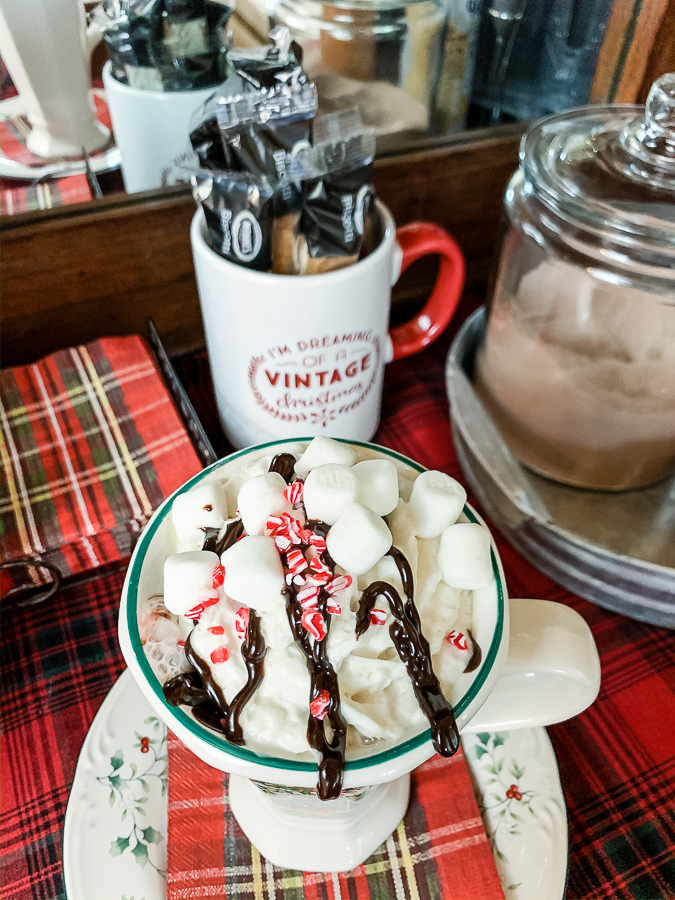 Y'all I've never had peppermint with my hot chocolate before! It is so gooooood with it. The whipped cream and marshmallows with the drizzled chocolate and peppermint chips were such a decadent combo.
Things you'll want to incorporate into your bar!
mini-marshmallows
chocolate chips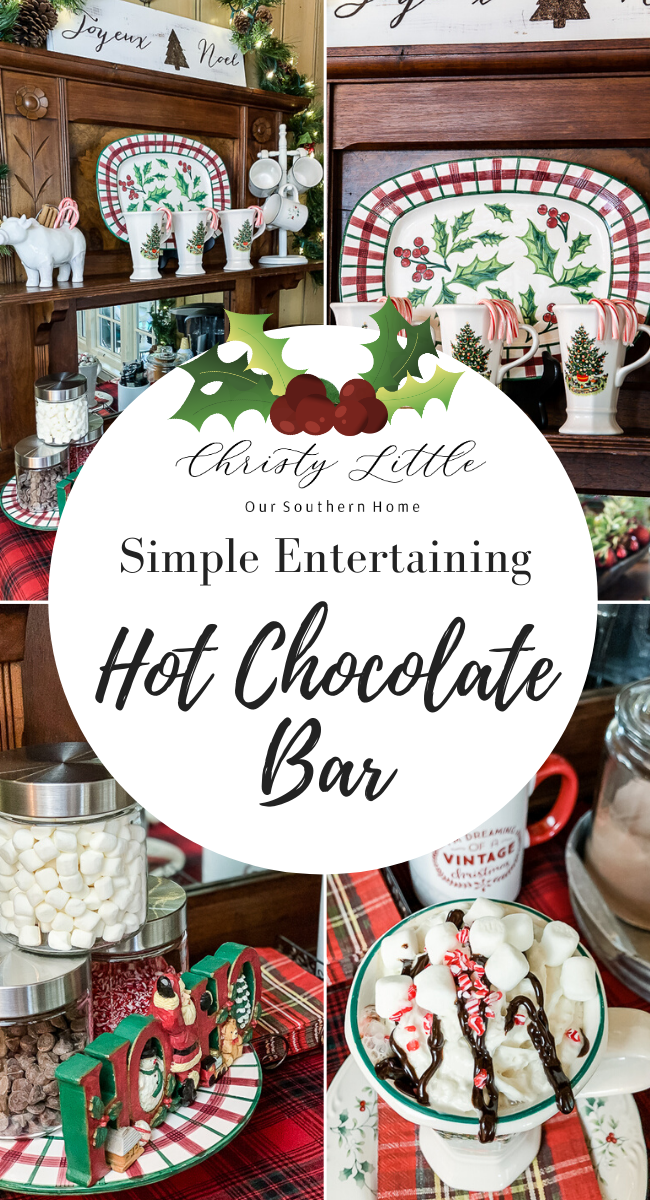 Be sure to visit the other Hot Chocolate Bar ideas this month!
You are invited to the Inlinkz link party!
Buffer