DIY Latitude and Longitude Sign
There is nothing better than to pack up the car and take a road trip. Sometimes that's not the easiest think for us to do. Lots of us including me require lots of time to plan a trip and make arrangements.
I loved it when Heather from Southern State of Mind asked me to be apart of a virtual Southern Road Trip! What fun!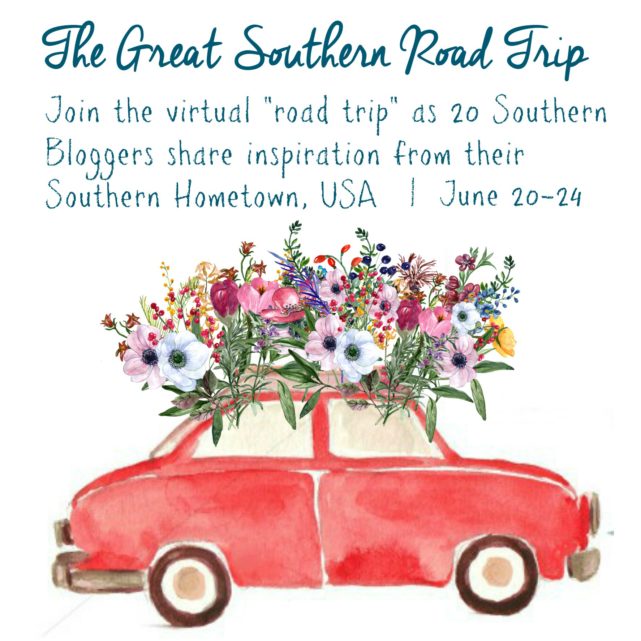 Heather invited a group of southern bloggers to share a bit of their southern roots with you. So get out your notebook and take a few notes from the tour of places you'd like to add to your vacation list!
I live in the Upstate of South Carolina, but many of you know that I chose to spend much of the summer at our beach cottage in Caswell Beach, North Carolina and the area of Historic Southport.
It's our home away from home. It's really the only beach our children care to visit. It's perfect in my opinion.
It's on Oak Island and only one road in that dead ends at the NC Baptist Assembly grounds. You are either on the marsh or beach front.
We are on the marsh. It's really wonderful. We host a large 4th of July party each year. Why?? The upper deck is the perfect spot to watch the fireworks in Southport. I know you've heard of Southport. Many television shows and movies are filmed there. Most recently the Nicholas Sparks movie Safe Haven was filmed there. My teen daughter and I dined on the deck of a local restaurant and watched filming for a couple of hours. I actually met another new friend there. We keep in touch on Facebook these days. She was taking a road trip with her daughter and fell in love with Southport.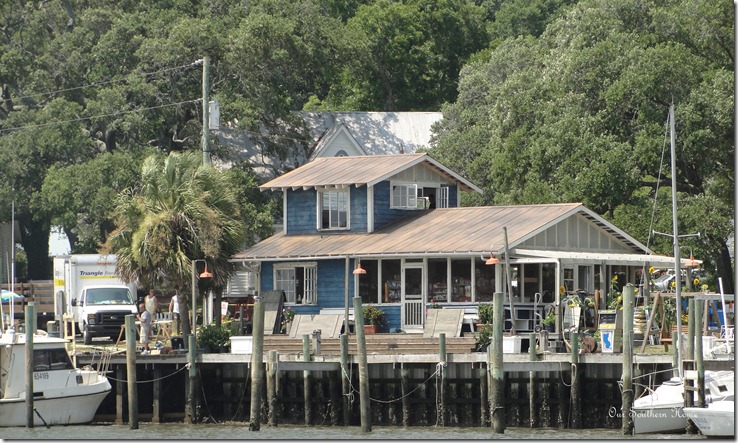 We even got to meet Josh Duhamel and Julianne Huff after the filming of the scene where she is buying paint at the store. You can see all of the pictures that I took from the filming divided into 2 posts HERE and HERE. This was the general store that was built for the movie and burnt down for the movie. It was really sad to see such a beauty burn down. We were with friends on their boat and got some great shots from the water when they were still under construction.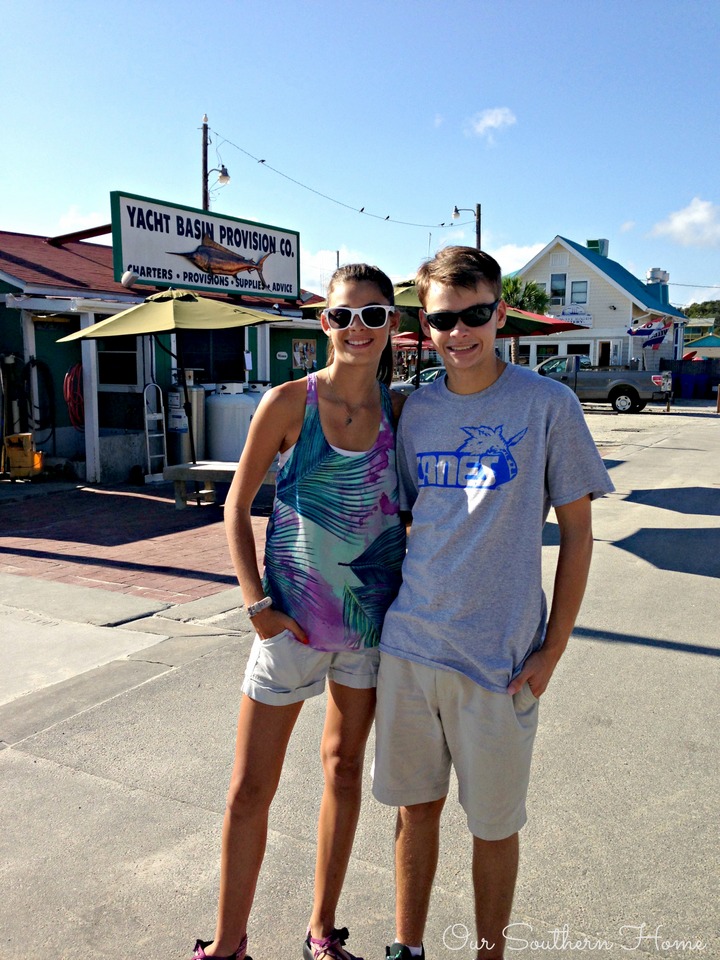 Our hands down favorite restaurant is the Provision Company on the water in Southport. It's really a hole in the wall, but we eat here often. Here are the kiddos.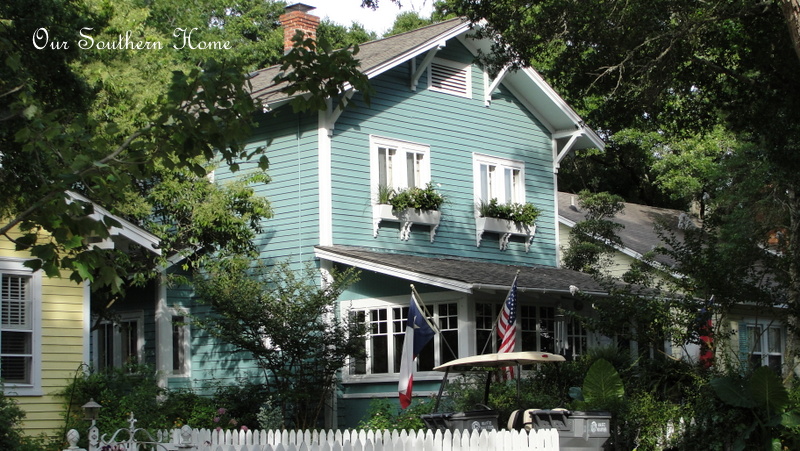 Southport is a beautiful, small historic town. It oozes with charm. We never tire of strolling around looking at all of the homes in this sea town. There are lots of antique, thrift store and boutique shops. Dining spots are plentiful.
It's only 45 minutes from Wilmington, NC and an hour above Myrtle Beach, SC.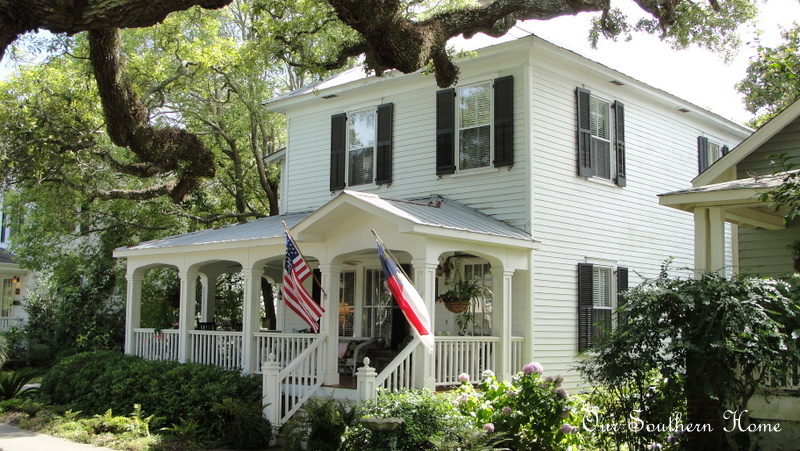 We go over the bridge from the island, and we are in Southport. You can see more of the Historic Homes of Southport in other posts.
Historic Homes of Southport Part 1
Historic Homes of Southport Part 2
To celebrate our beach town, I decided to make a DIY Longitude and Latitude Sign.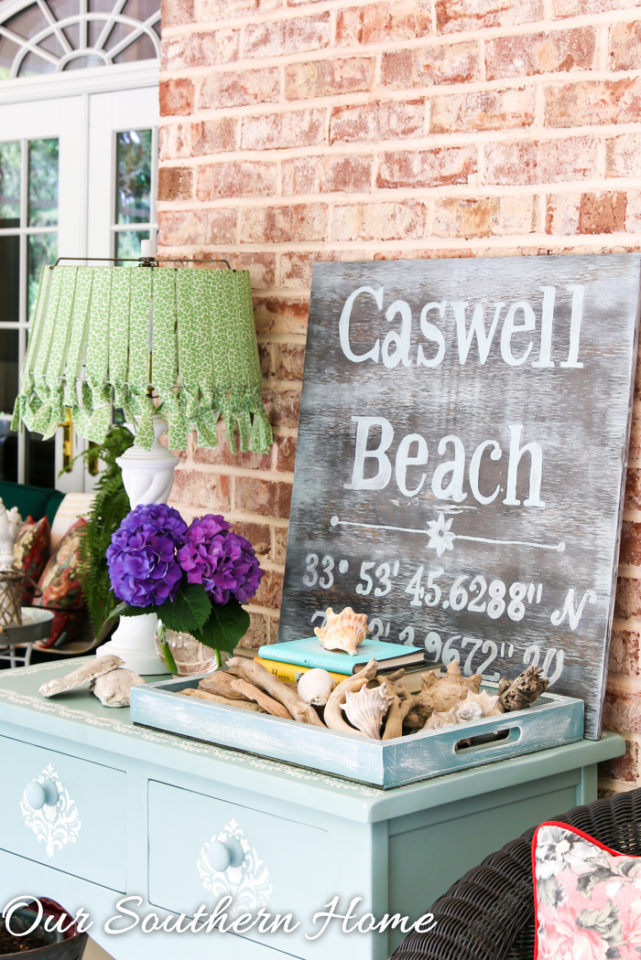 Simply visit this site to enter your destination. It will then give you the latitude and longitude.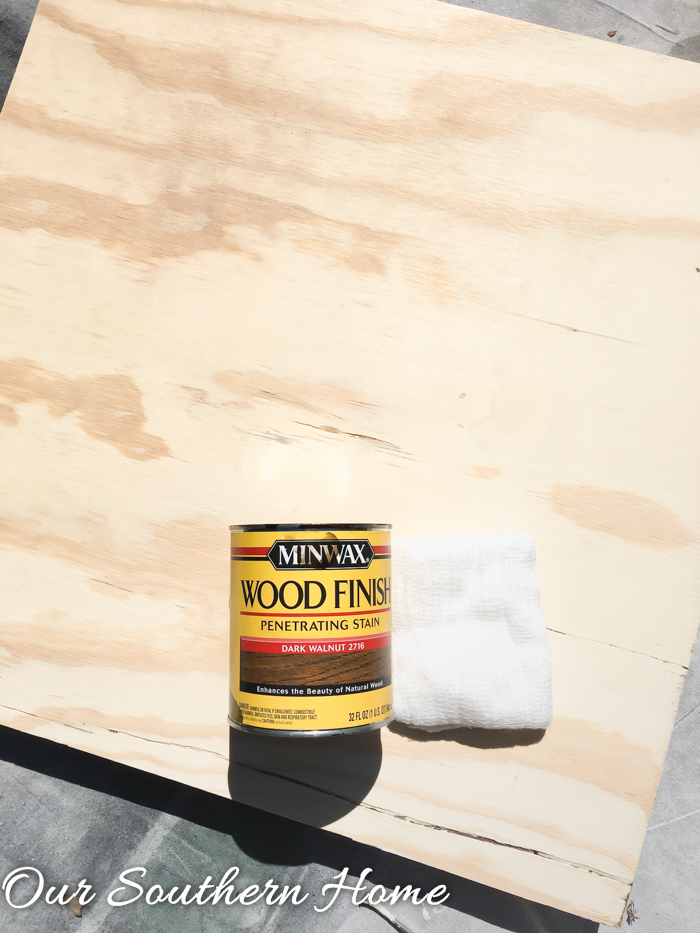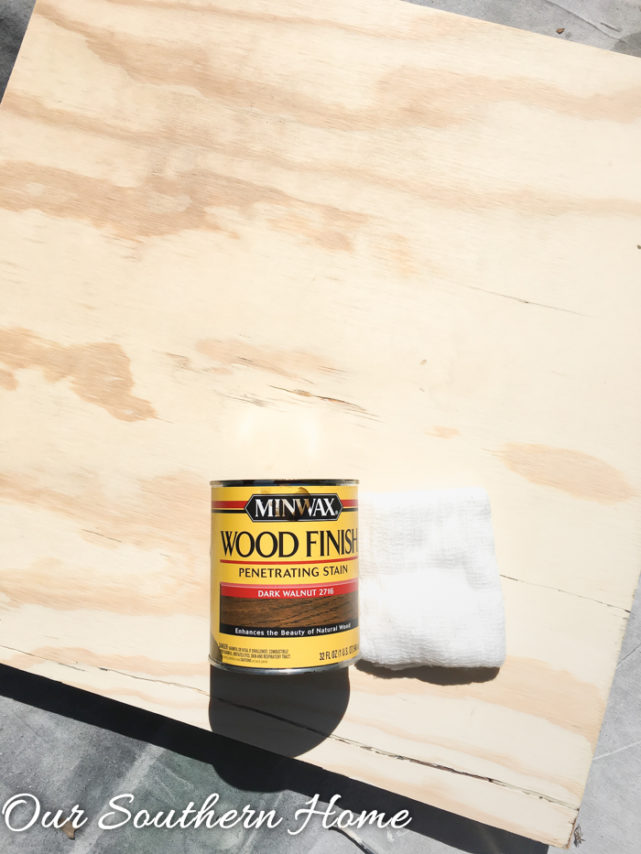 You will need the following materials: (contains affiliate links)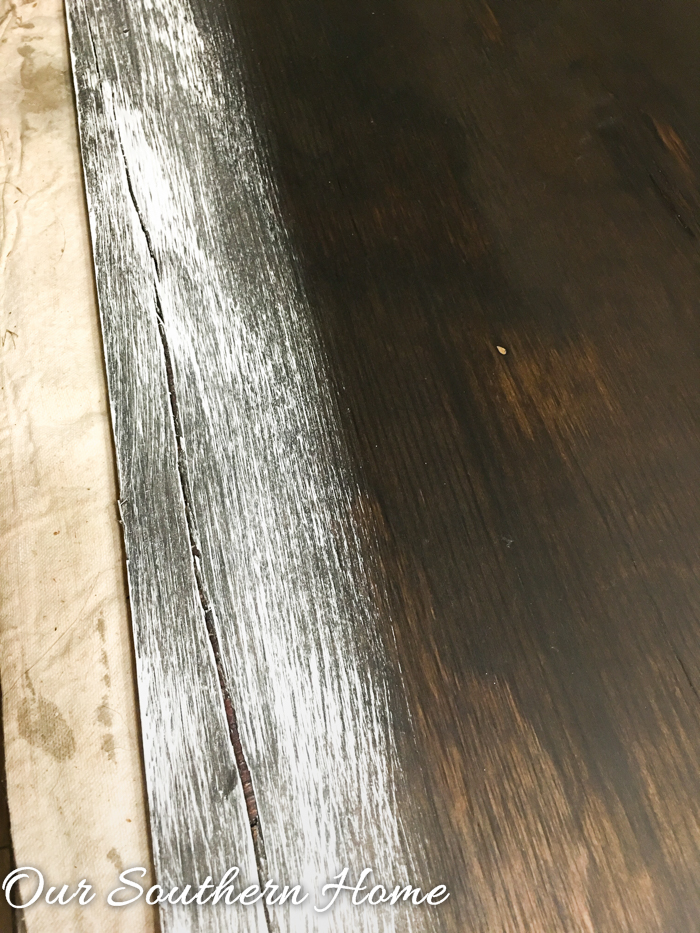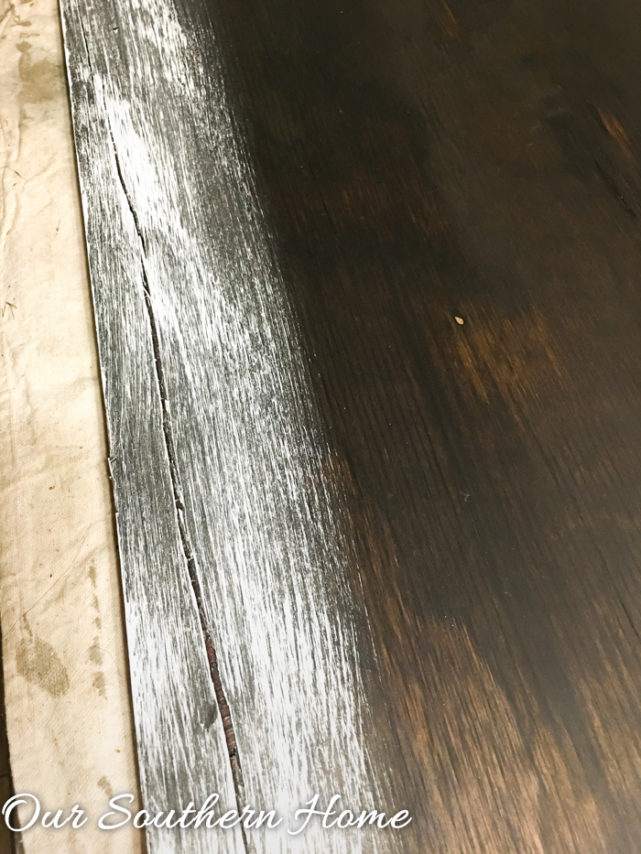 The steps:
lightly sand your board to get a smooth surface
stain your board with foam brush or rags – it need not be perfect – it is the base
Add a little white paint to a paper plate and really dilute with water
Dip bristle brush in paint then wipe on a paper towel
then lightly at first brush on with the direction of the wood. It will give you an instant weathered effect
do the same with the pale blue/green
Let dry
With your orbital sander and a fine grit paper, heavily distress to get the desired look. You can do this with sanding paper or block, but be prepared to put in some elbow grease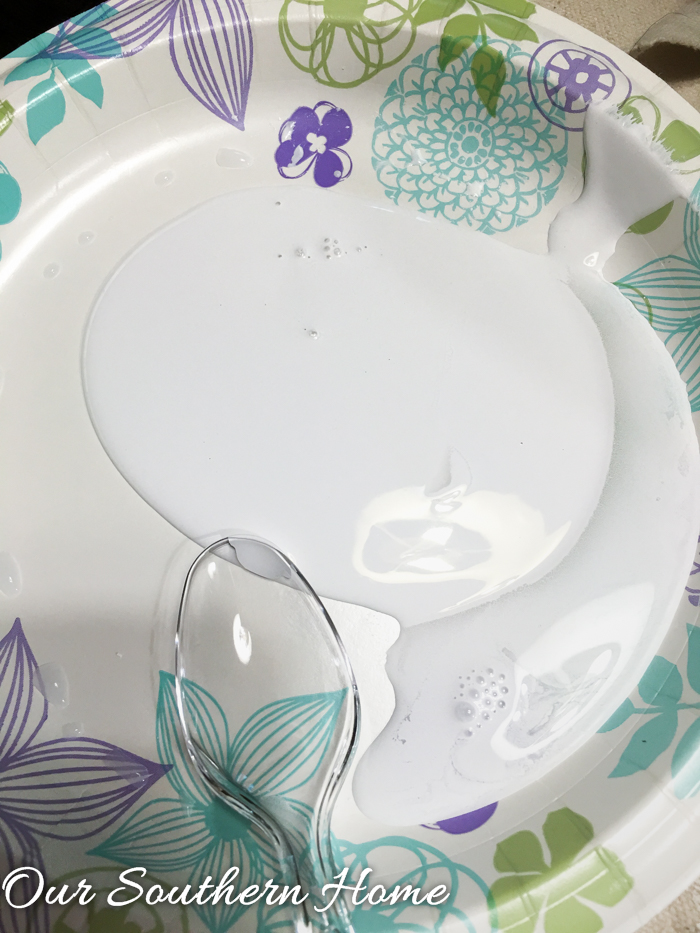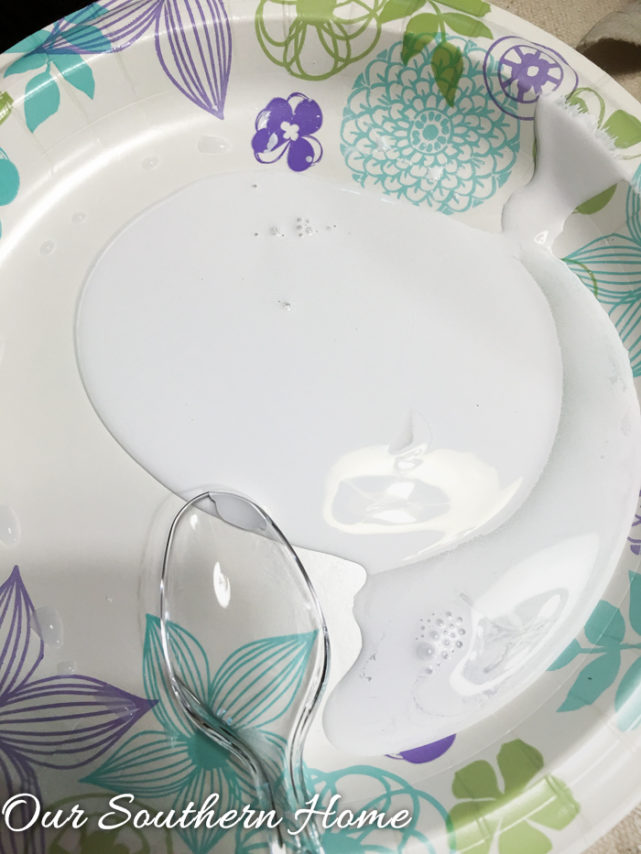 Thinning the paint with water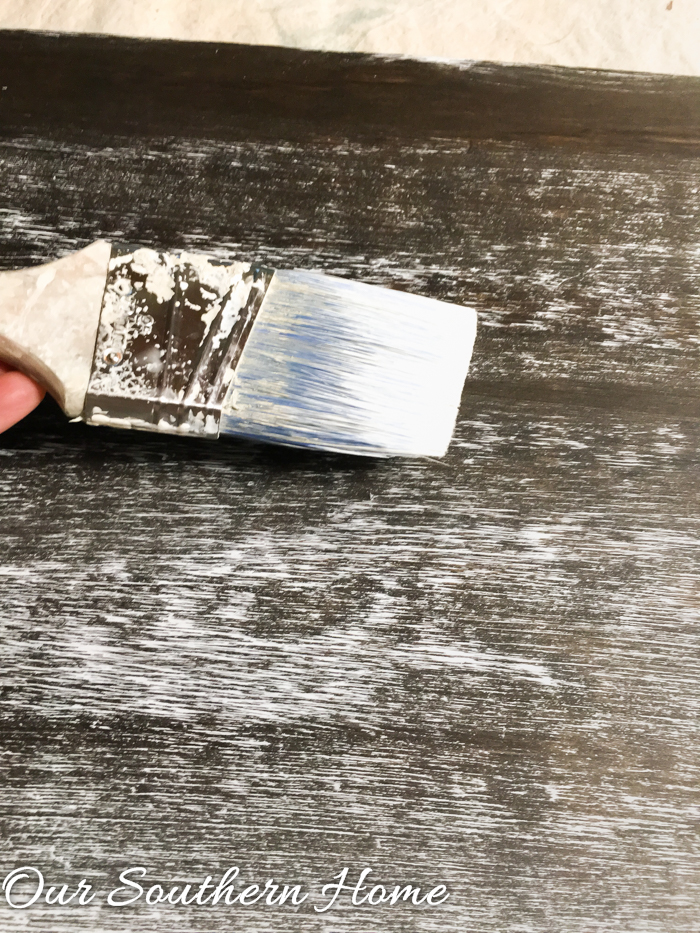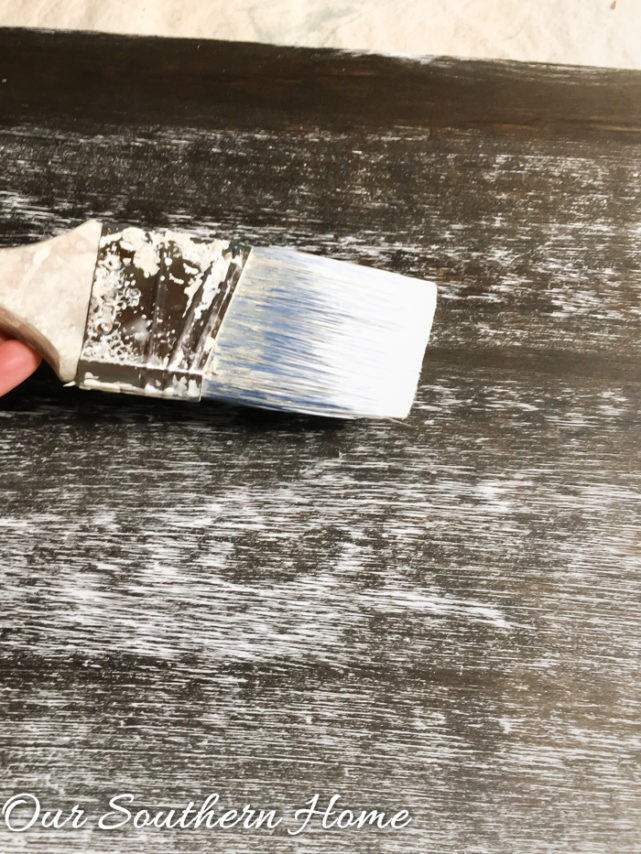 Hold the brush like this as you dry brush. This is with the first coat.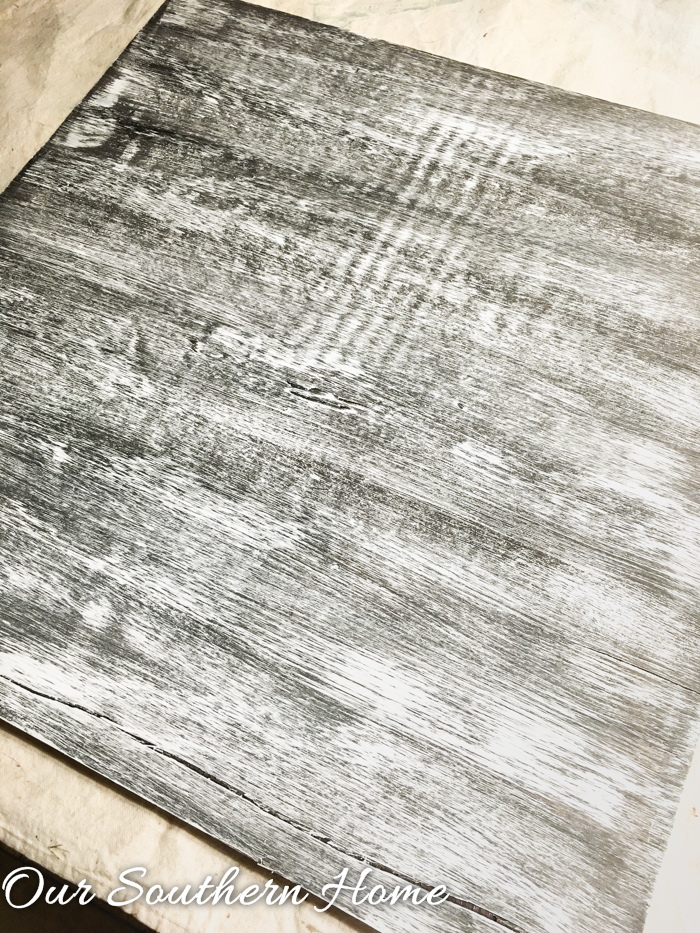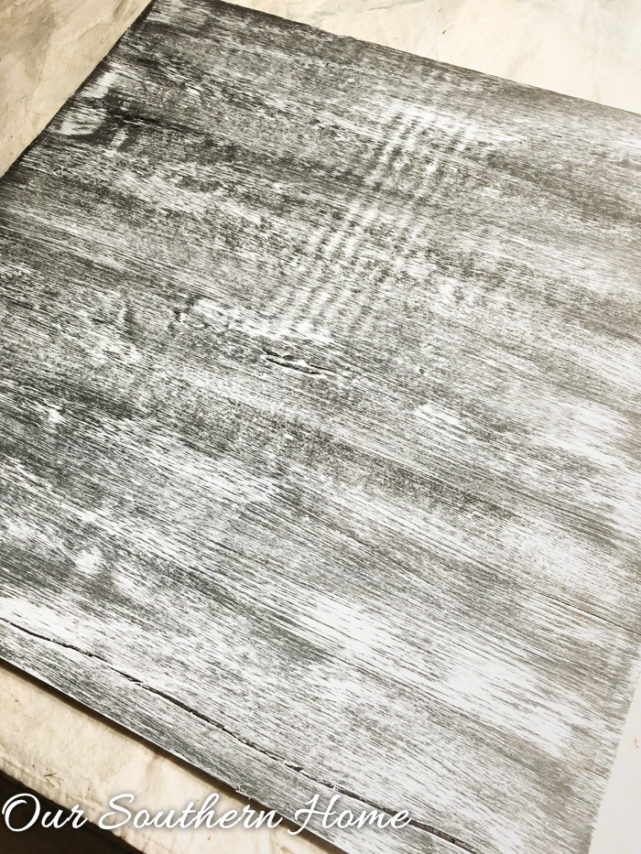 With a couple of coats of white. Then do the same with just one coat of blue.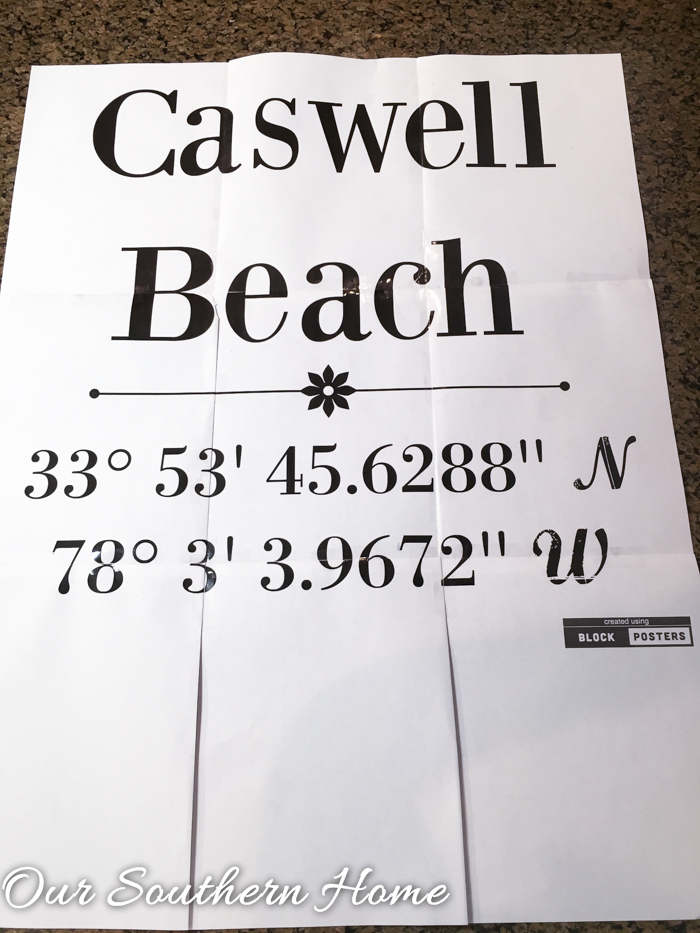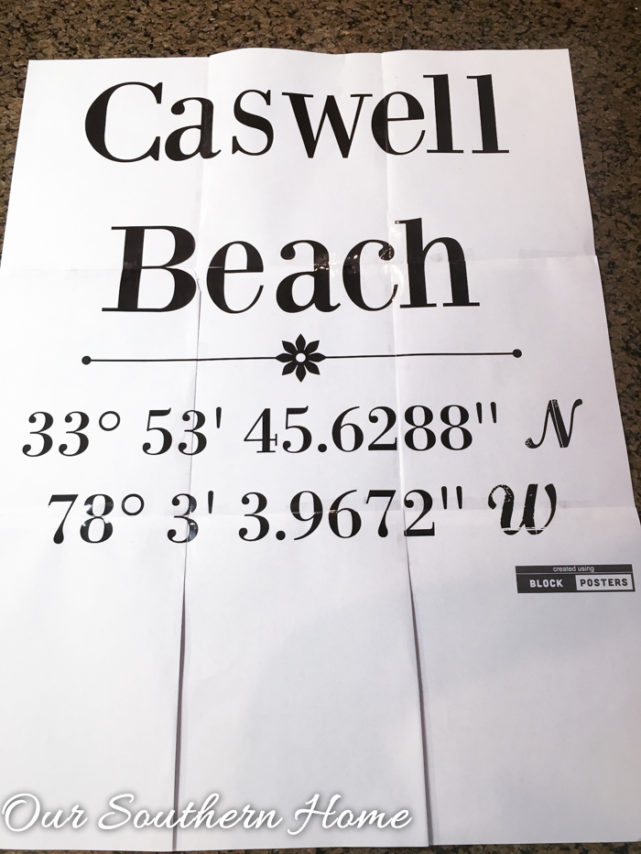 Now to prep the computer part:
Obtain you Latitude and Longitude with the above link
Go to Picmonkey.com. At the top, hover over DESIGN and pick SQUARE
Play around with fonts and design your sign. If you pick a square with the size wood, it will be perfect!!!
Save your design to your computer as a jpeg.
Upload your design to Blockposters.com. It will be free!
When you print, it will be 3 sheets wide and 3 sheets long.
Lay the design out. You will need to fold over edges and tape together. You will see what I mean when you print. It's so simple.
Lay it out on your board for fit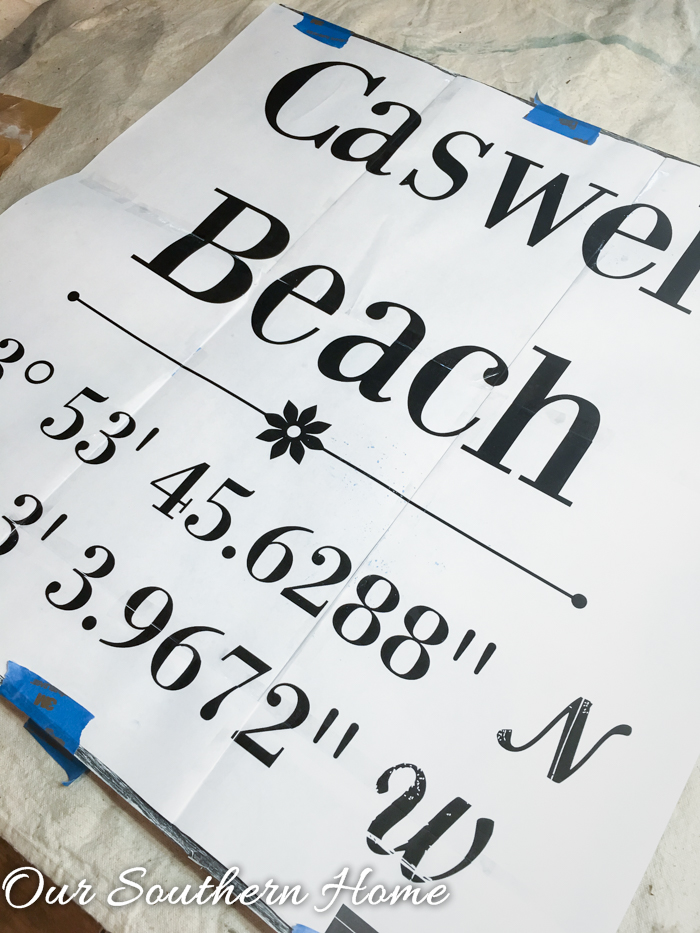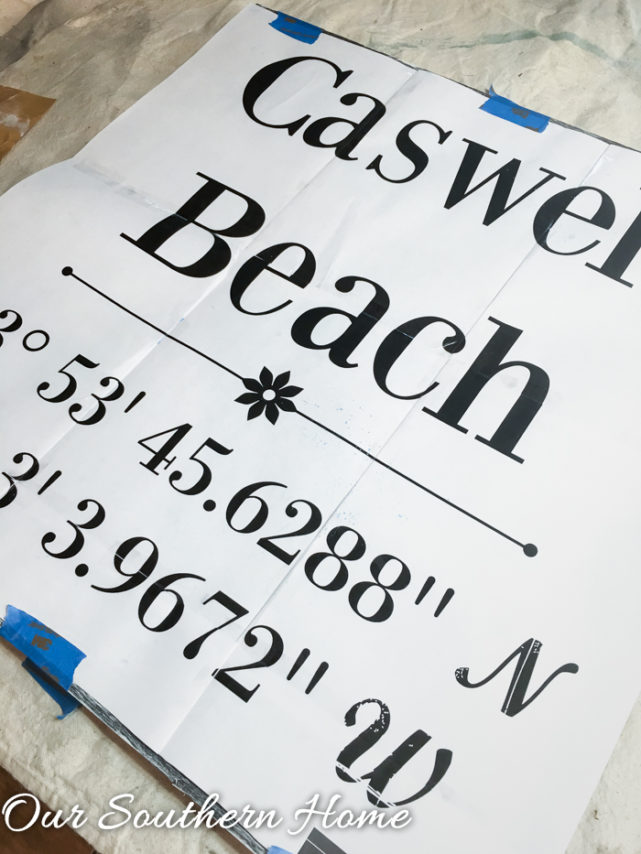 Transfer the words:
turn the taped poster over
completely cover where all of the writing and design is with either chalk or oil pastels
flip it back over and tape securely with painter's tape so it won't shift
with a ball point pen trace the letters
take some rests…..it can be tedious
remove the paper
you are left with an imprint of the font/design to color in with paint
using an artist brush color in the letter/numbers/design with 1 coat
Sit in a chair while you do this. I got comfy on the sofa with it in my lap and painted. This part isn't messy.
Once dry, finish with a coat of the Soft-Touch Varnish mentioned above. It's perfect for indoors or a covered porch.
You can see more on this technique HERE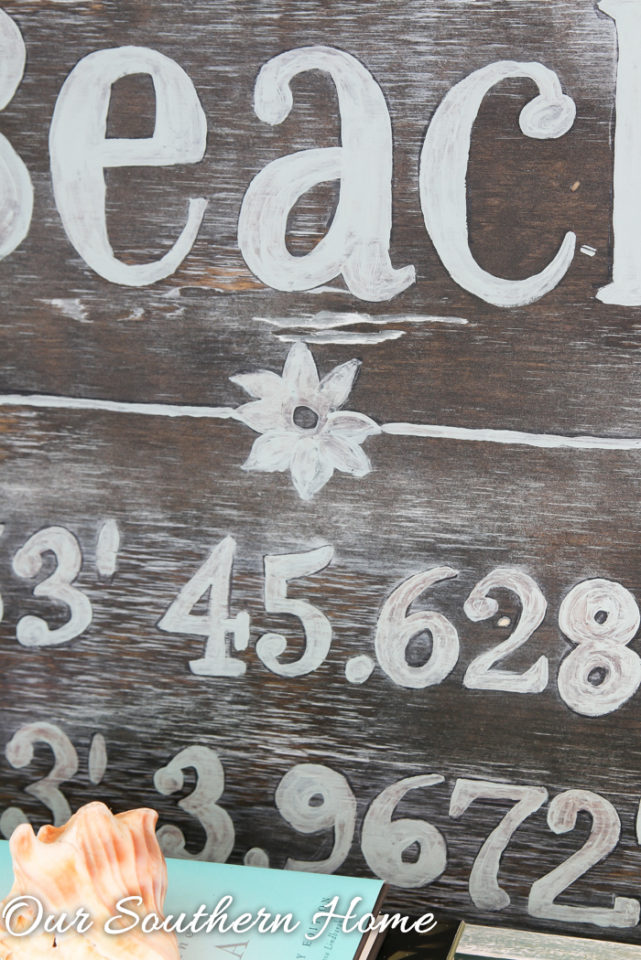 You will notice that my letters look like they have a faint black outline. That's because I painted them dark at first and didn't like it. I then went over them with the blue. I love the look.
Don't be afraid to experiment with colors on your sign.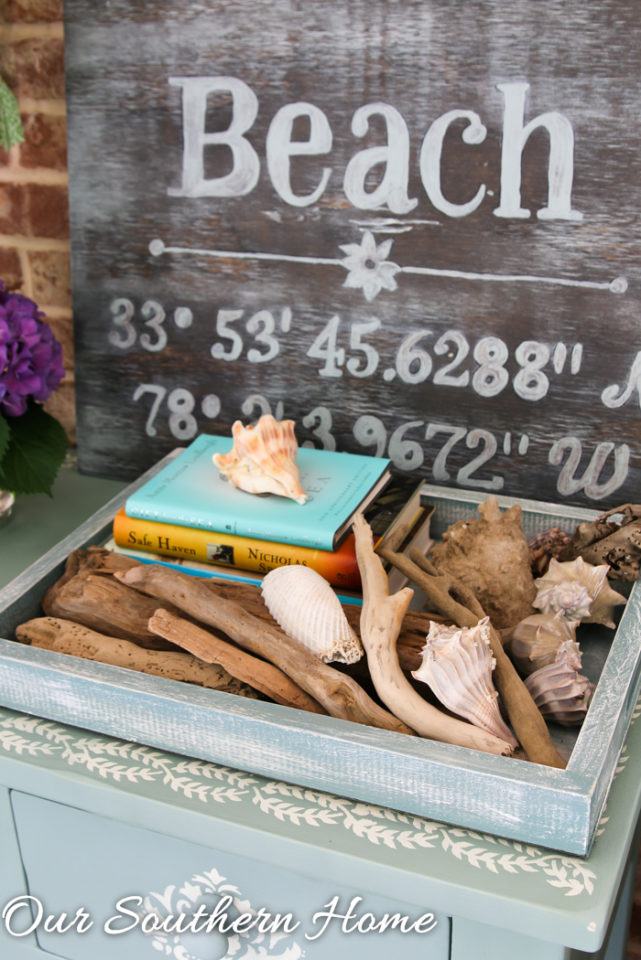 It's the perfect spot on our South Carolina porch to showcase our beach treasures. You can see more of the porch HERE.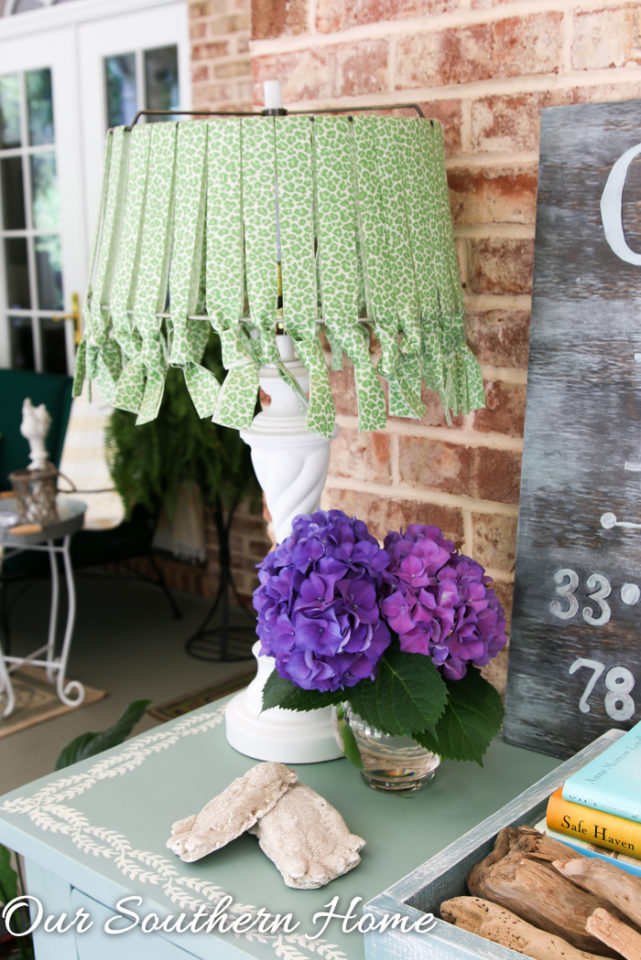 Those 2 little blobs are sand cast molds of the kid's feet from the beach many years ago. They are now 17 and 19. Don't ask me how I made those. LOL! It was way before the online age. I think it's something I saw in an issue of Family Fun magazine. I can't believe they haven't been broken. So sweet.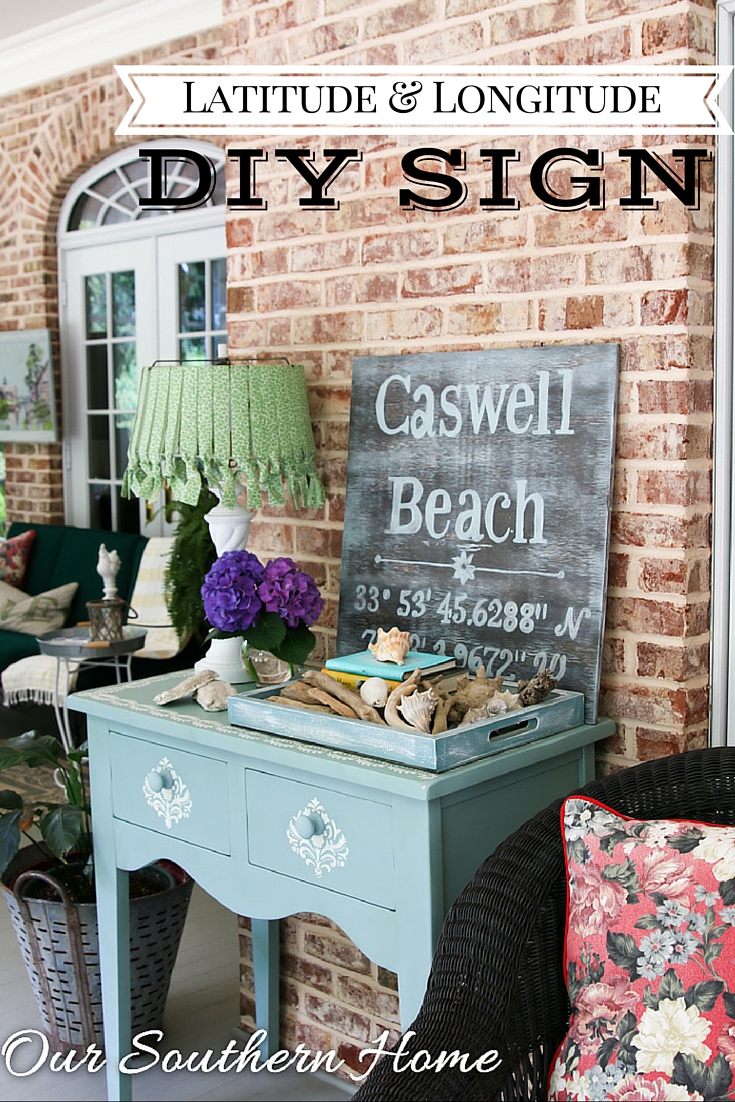 Be sure to PIN the above image for later and share with friends!
Let's visit the others on the Road Trip! I can't wait!
I'll update the links each day so be sure to visit!
THE GREAT SOUTHERN ROAD TRIP ITINERARY
Southern State of Mind {Atlanta, GA} | Restless Arrow {Belton, SC}
Southern Hospitality {Marietta, GA} | Our Southern Home {Caswell Beach, NC}
TUESDAY ROUTE: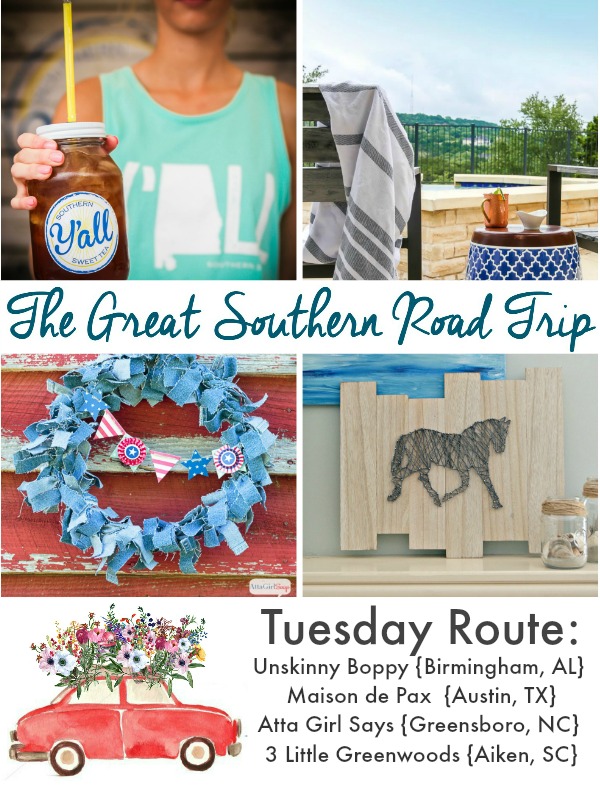 Unskinny Boppy {Birmingham, AL} | Maison de Pax {Austin, TX}
Atta Girl Says {Greensboro, NC} | 3 Little Greenwoods {Aiken, SC}
WEDNESDAY ROUTE:
Dixie Delights {Savannah, GA} | Slightly Coastal {Fernandina Beach, FL}
Uptown Acorn {Grand Isle, LA} | The House of Wood {Nashville, TN}
THURSDAY ROUTE:
11 Magnolia Lane {Southern Pines/Pinehurst, NC} | The Turquoise Home {Huntsville, AL}
Duke Manor Farm {Pendergrass, GA} | Domestic Charm {Charlotte, NC}
FRIDAY ROUTE:
Our Fifth House {Charleston, SC} | At Home with the Barkers {Greenville, SC}
Simple Stylings {Mount Pleasant, SC} | Refresh Restyle {Bishop, GA}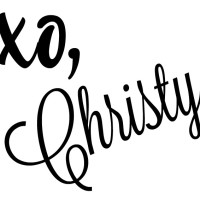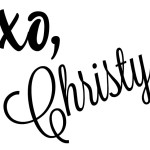 Home Stories A to Z Not Just a Housewife Kammy's Korner The Happy HousieDesign Dining and Diapers Liz Marie Blog Funky Junk Interiors Savvy Southern StyleTatertotsand Jello DIY Show Off Redoux Interiors Between Naps on the PorchThe DIY DreamerOh My Creative Little Miss Celebration Just a Girl and Her Blog Sand and Sisal InteriorFrugalista House on the Way Addicted 2 DIY I should be Mopping the FloorMiss Mustard Seed Stone Gable- The Scoop Inspire Me Tuesday Feathered Nest Friday Treasure Hunt Thursday Northern Nesting
Buffer