French Country Casual Tablescape
Merry Christmas everyone!
I'm an online shopper so gifts have started to trickle in over the past couple of days. Need to start wrapping! Are you finished?
I thought I'd share with you a simple and casual way to decorate a French Country Casual Tablescape for Christmas. This is what my kitchen table will look like for Christmas morning breakfast.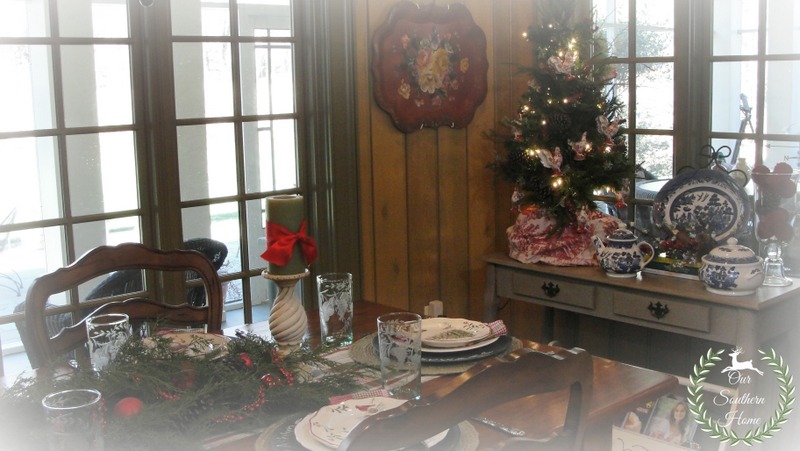 A little fun with the frost effect in PicMonkey! You can see more of the kitchen and my Christmas Tour HERE.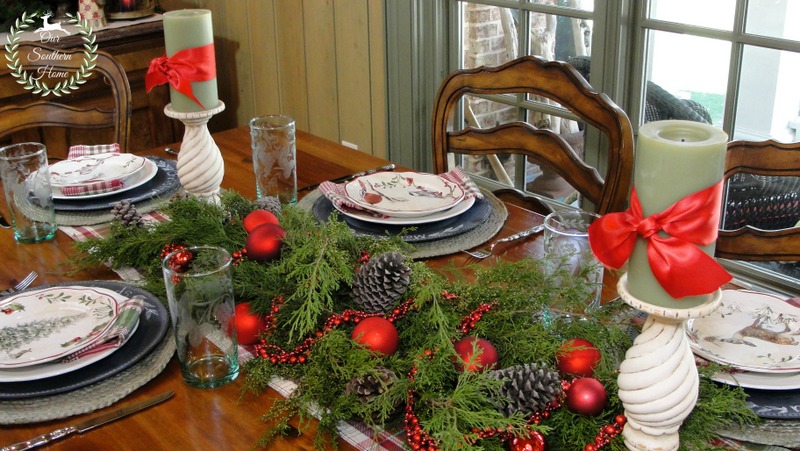 An easy tablescape can start in your yard or a friend's! I removed the antique dough bowl (EBay is a great source for dough bowls) that is usually here and replaced with freshly cut cedar from the woods. Many roadside tree shops will sell or give you fresh greens….just ask!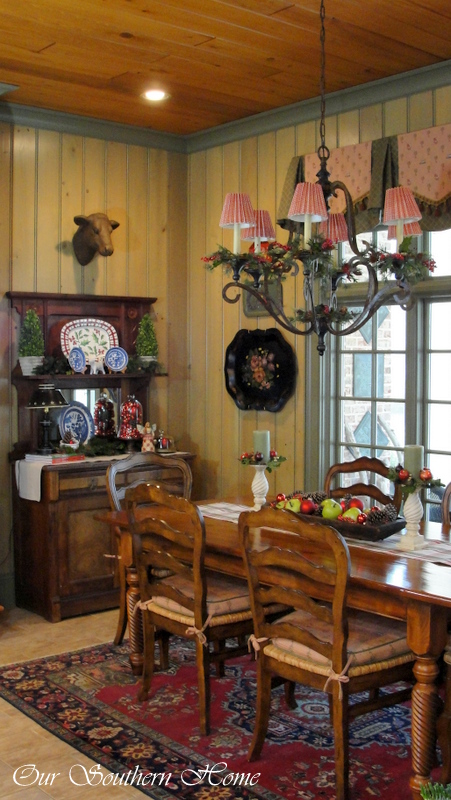 Here is how it looks for everyday use. Notice the dough bowl above.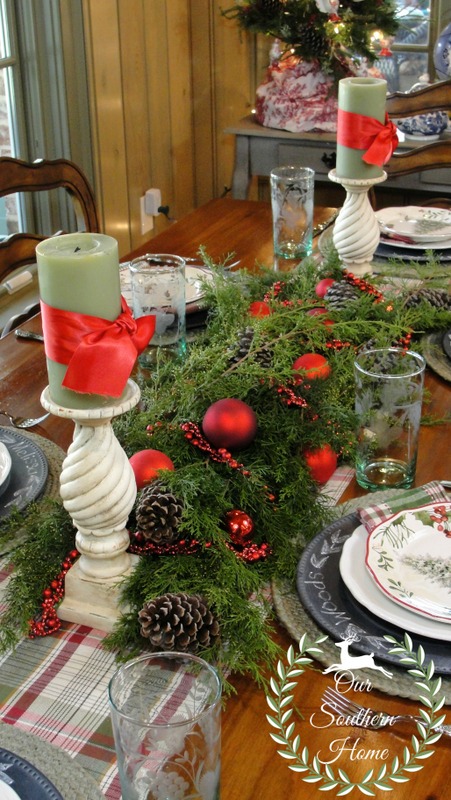 Next I added a red beaded garland. The garland was in the dough bowl along with some of the red balls and pine cones. I just simply borrowed and placed the dough bowl on the counter with all green apples.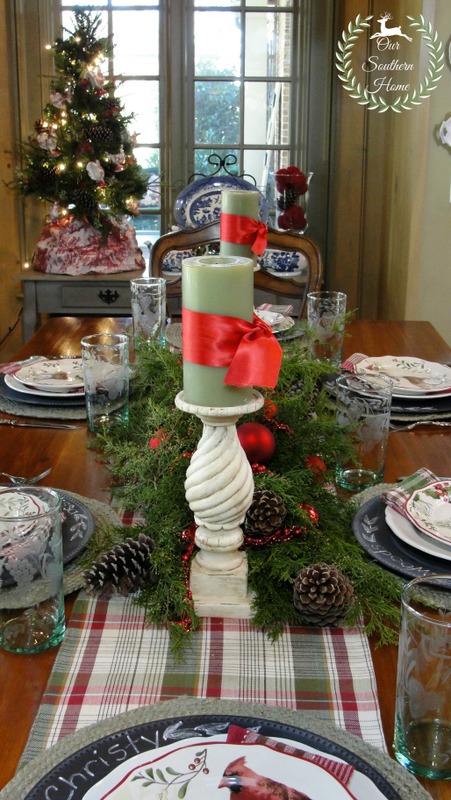 I recently painted my candle sticks with Annie Sloan Chalk Paint. I love the new to me look!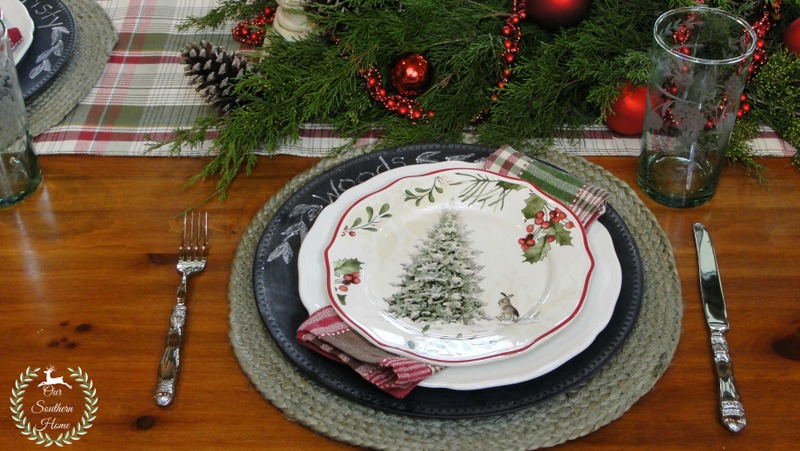 The only things new on the table are the charges. They are plastic and were shiny gold. I had intentions of painting them with chalk paint, but time got away from me. I had spray chalkboard paint on hand so I took the easy way out. I actually like them like this. They'll be a fun addition for other tablescapes.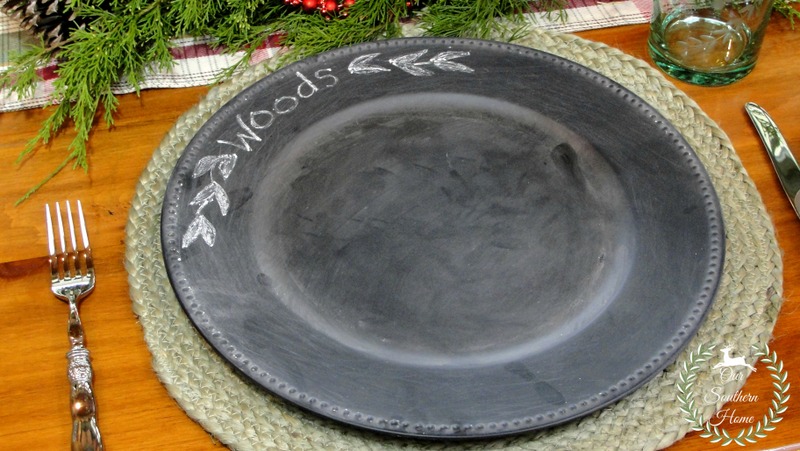 After painting and before writing on them with chalk, you need to prime the surface by taking the long side of the chalk and covering the surface with chalk. Then take a paper towel or eraser and wipe it off. Now you can write on it, and it will easily erase. You can write directly on the chalkboard without priming for that crisp black look, you will just need to erase it with a wet paper towel.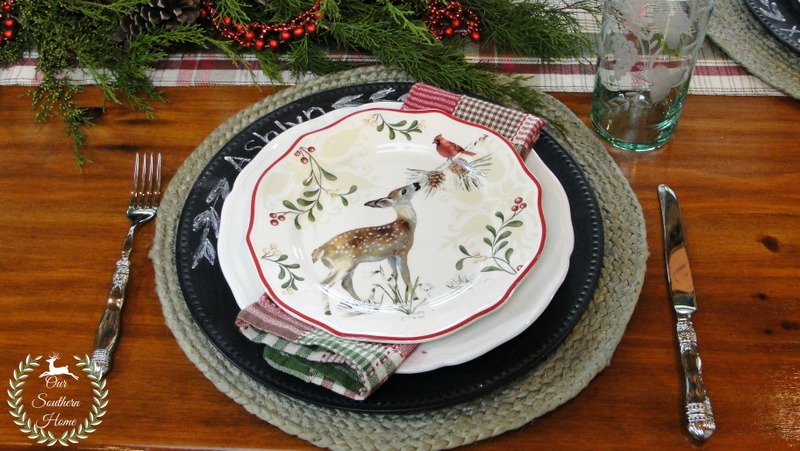 Ironstone and decorative Christmas china can also be found on EBay.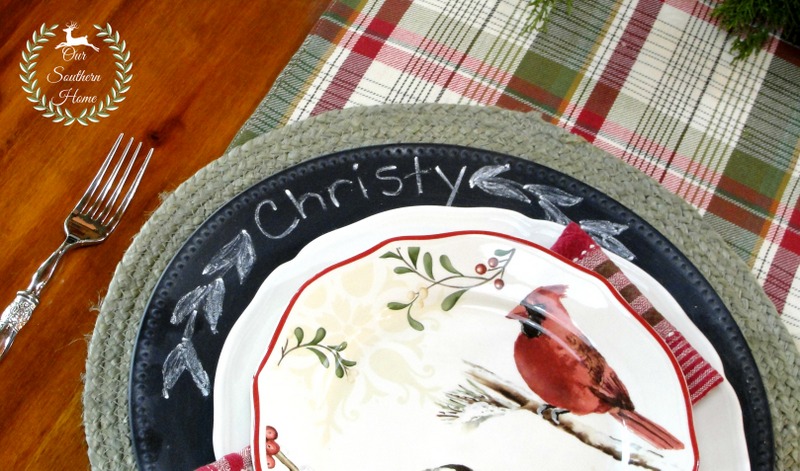 I love the layered look with my vintage ironstone. Sage green placemats and plaid napkins complete the look.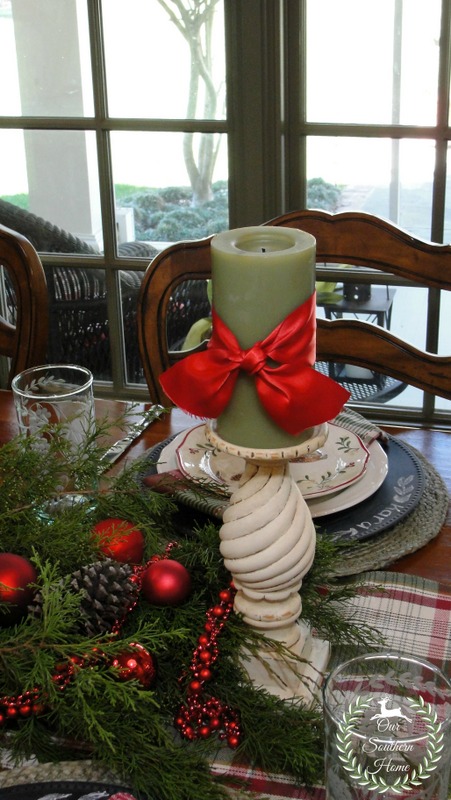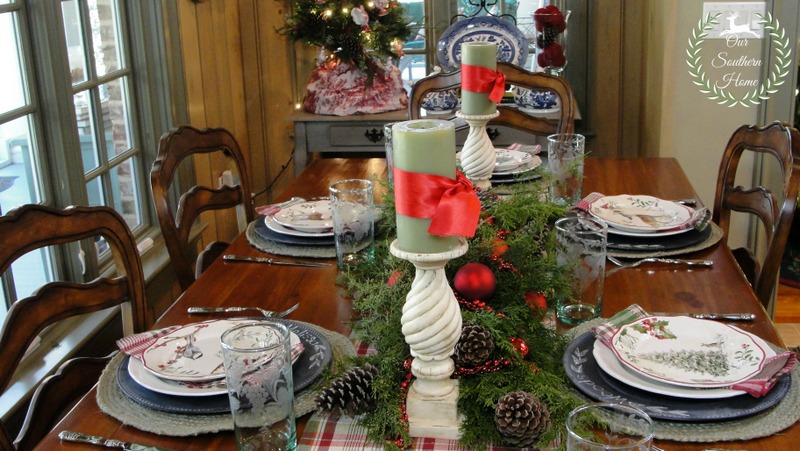 Shop your home to create a tablescape. EBay is an excellent sources for linens! A beautiful table doesn't have to cost much or take much time to put together.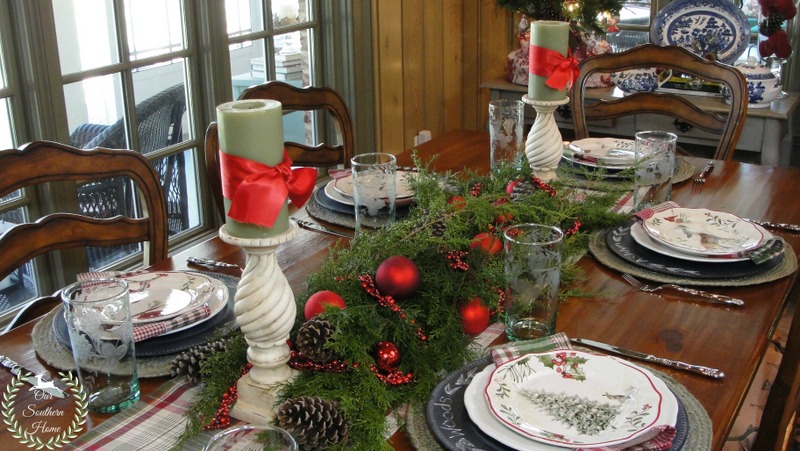 I wish you a very Merry Christmas!
EBay is a great source for just a few of the items in this French Country Breakfast room! Use my table as an inspiration to search for similar items such as:
Plastic Chargers, plaid table runner and napkins, Christmas ornaments and beaded garland, vintage ironstone, vintage or antique dough bowl, Blue and White china, Blue Willow china, toile trays, distressed candlesticks and ribbons.
This post was originally written by Christy who blogs at Our Southern Home.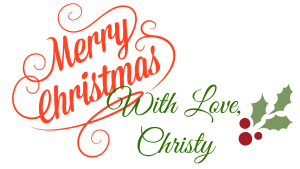 Buffer