Indoor DIY Projects for the Home
Indoor DIY Projects for the Home from seasonal crafts to home decor with over 150 ideas that you can do inside to beat the heat!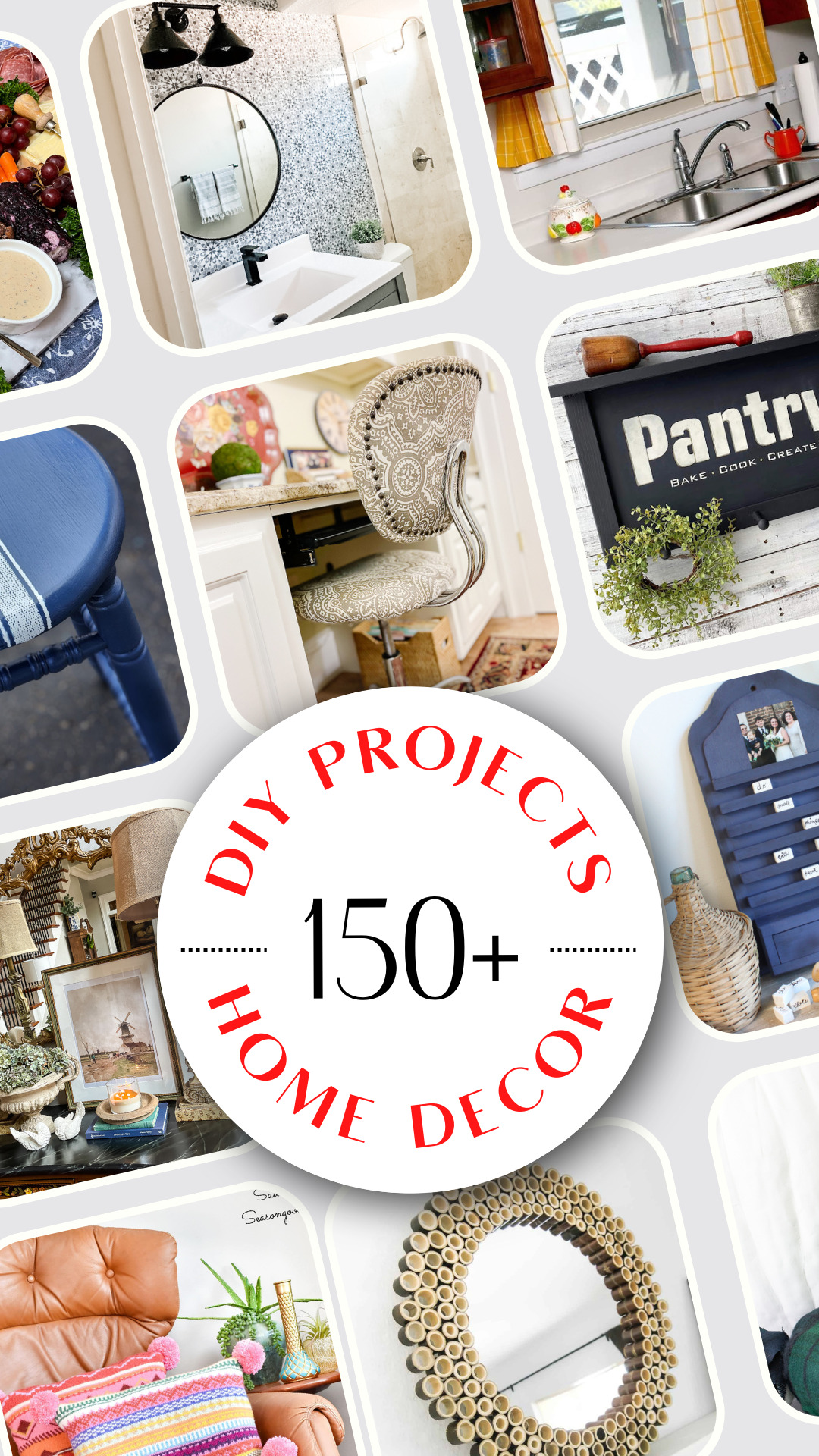 Check out this video that I posted to Facebook of a few of my projects in our home that you will see in this round-up! Watch HERE.
Latest from OSH
This post may contain affiliate links. If you purchase something using one of my links, I may earn a small commission from the retailer costing you nothing more. You can read more on my disclosure page. YOU WILL FIND A SHOP THE LOOK FOR OUR HOME AT THE BOTTOM!
You might be interested in checking out my thrift store projects!
Indoor DIY Projects for the Home
It has sure been one hot summer! I try to get my long morning walk done early in the morning. Then you will find me inside much of the day. The humidity in the south has me craving indoor projects. Once the weather starts to cool off a bit, I'll start working in the yard again.
The thrift store decor team has you covered! We've come together with over 150 DIY projects for the home that you can do inside where it is cool.
I've scoured the entire list and picked out a few of my favorite projects from the roundup!
You'll find the extensive list of over 150 projects at the very end! Hover over the image and click to visit.
Make sure you check out the other thrift store girls and their favorites!
My Favorites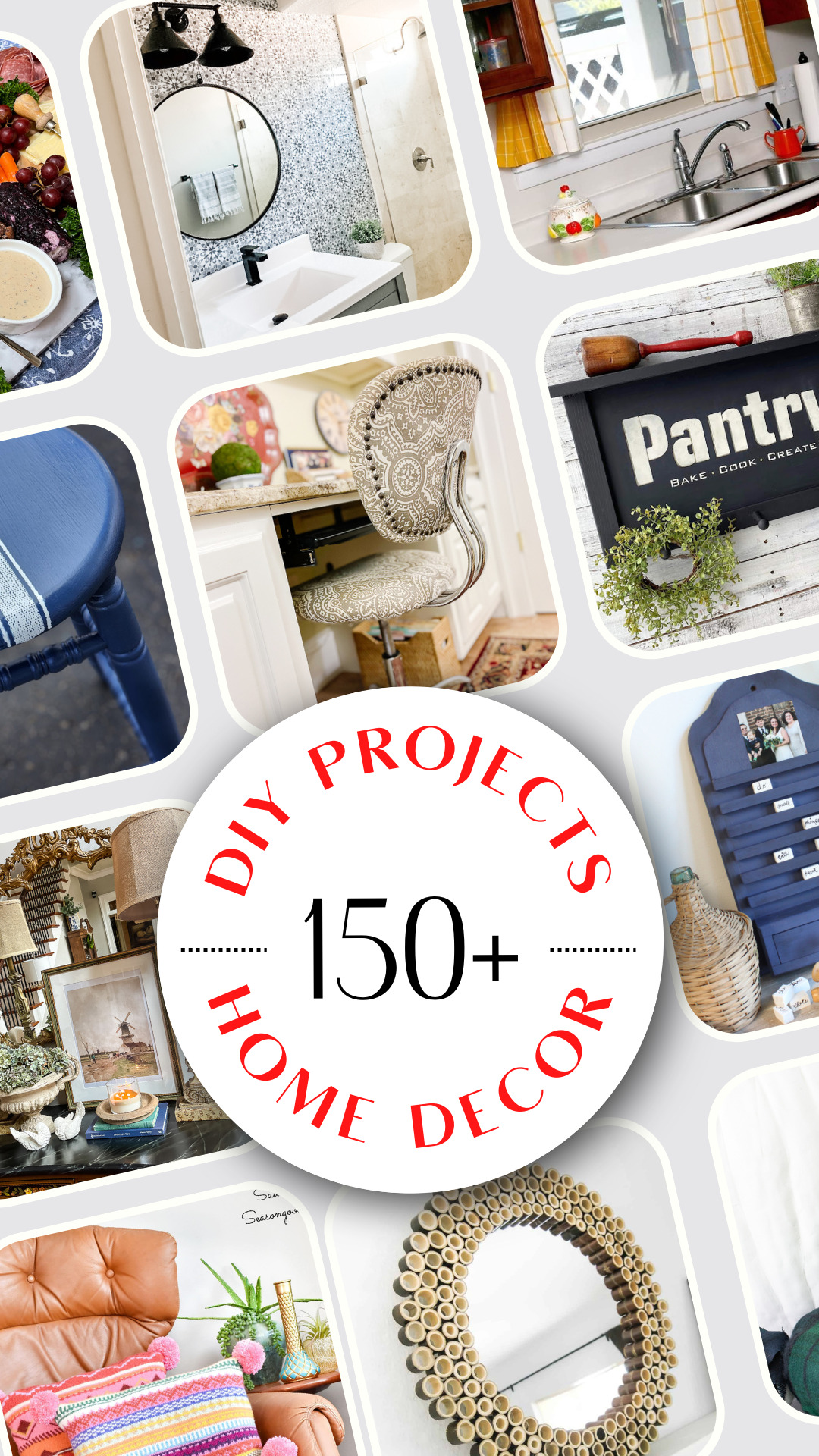 150+ Indoor DIY Projects!
Thrift Store Team Roundups
Buffer