Create a fun and whimsical Halloween tablescape with decor from MacKenzie Childs. Black and white will give it a classic feel.
Latest from OSH
I used to decorate all the time for Halloween when my kids were younger at home. They aren't always home for Halloween when in college. Living in the country, we just don't have trick-or-treaters.
This year the kids are both living at home finishing their last semester in college.
PLUS, my husband and future son-in-love both have October birthdays. It's quite fun to have things festive for these October birthdays. Ashlyn's fiance is actually born on Halloween so I see lots of Halloween birthday celebrations in our future.
Halloween doesn't have to mean all spooky. MacKenzie-Childs makes it fun with their classic and fun decor.
It is timeless and heirloom quality. Ashlyn has already put dibs on it for when she and Tim have a house. Will see……not sure I'll be ready to part with it anytime soon.
The MacKenzie-Childs items below were gifted to me as part of a paid sponsorship on Instagram, but I knew you'd enjoy seeing the fun over here on the blog as well.
Here are more ideas for HALLOWEEN on the blog!
Halloween Tablescape
At the end of the post, you will find a SHOP THE LOOK section with affiliate shopping links.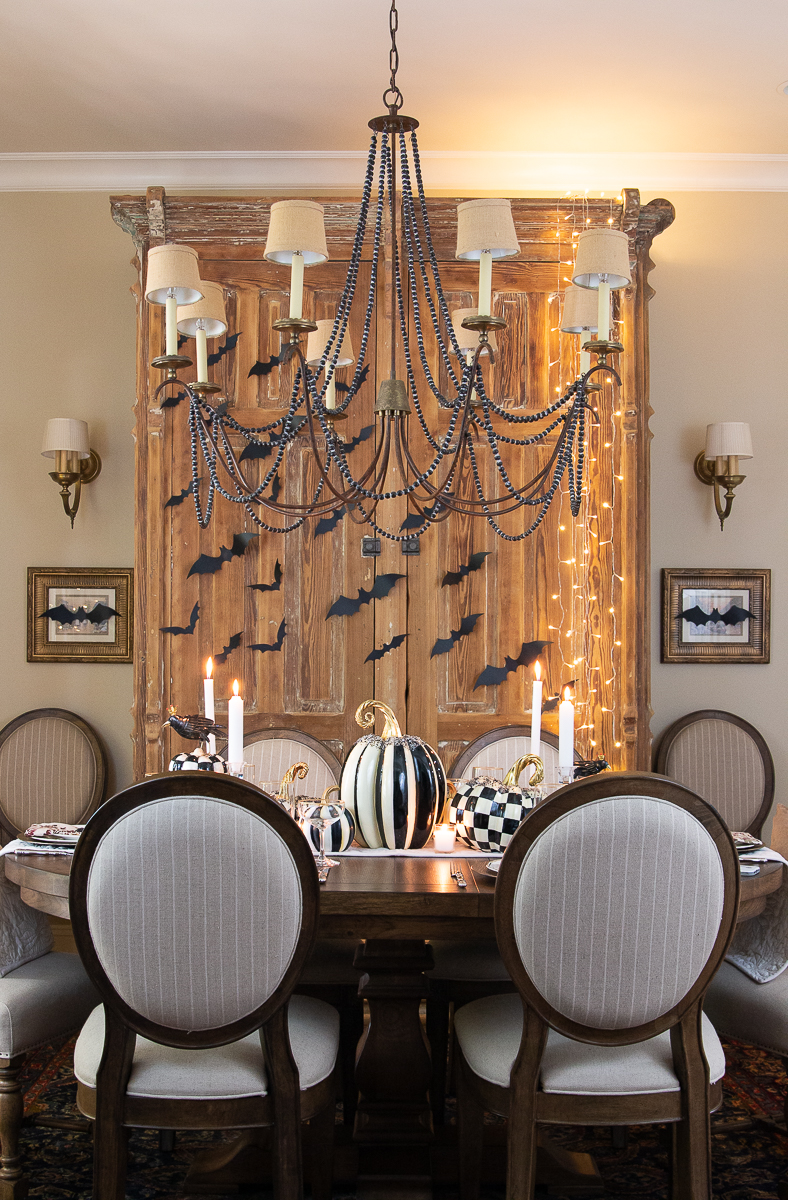 A few lights that you see trailing along the side of the armoire, are the same curtain lights that are hung over the French doors. I just have a few strands dangling with the rest sitting on top of the armoire. The lights are so fun.
The bats are an inexpensive plastic set that is very durable. I used a little museum putty to hang them instead of the included sticker. I didn't want to damage the armoire or paint on the walls.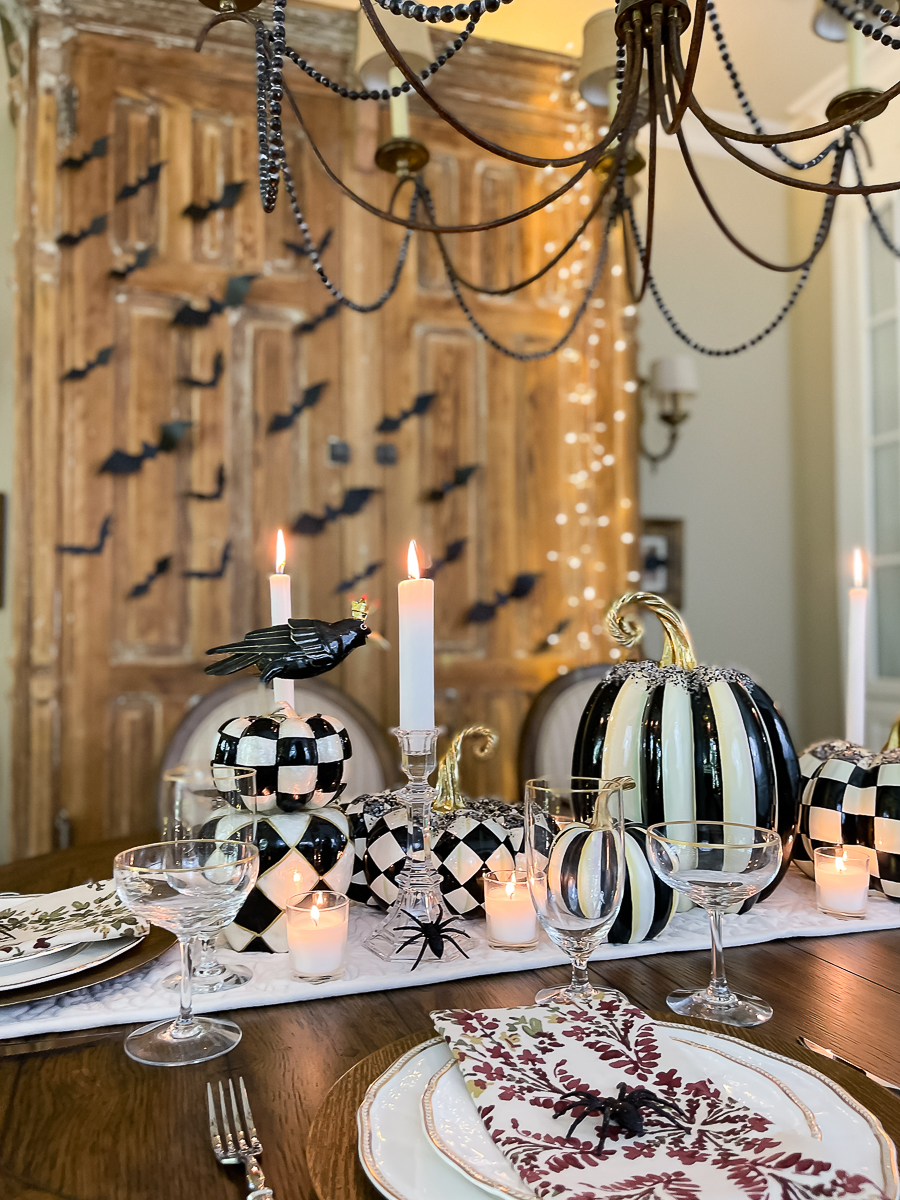 I kept things very simple with the MacKenzie-Childs Halloween decor.
I used my collection of glass candle holders from the dollar store through the years.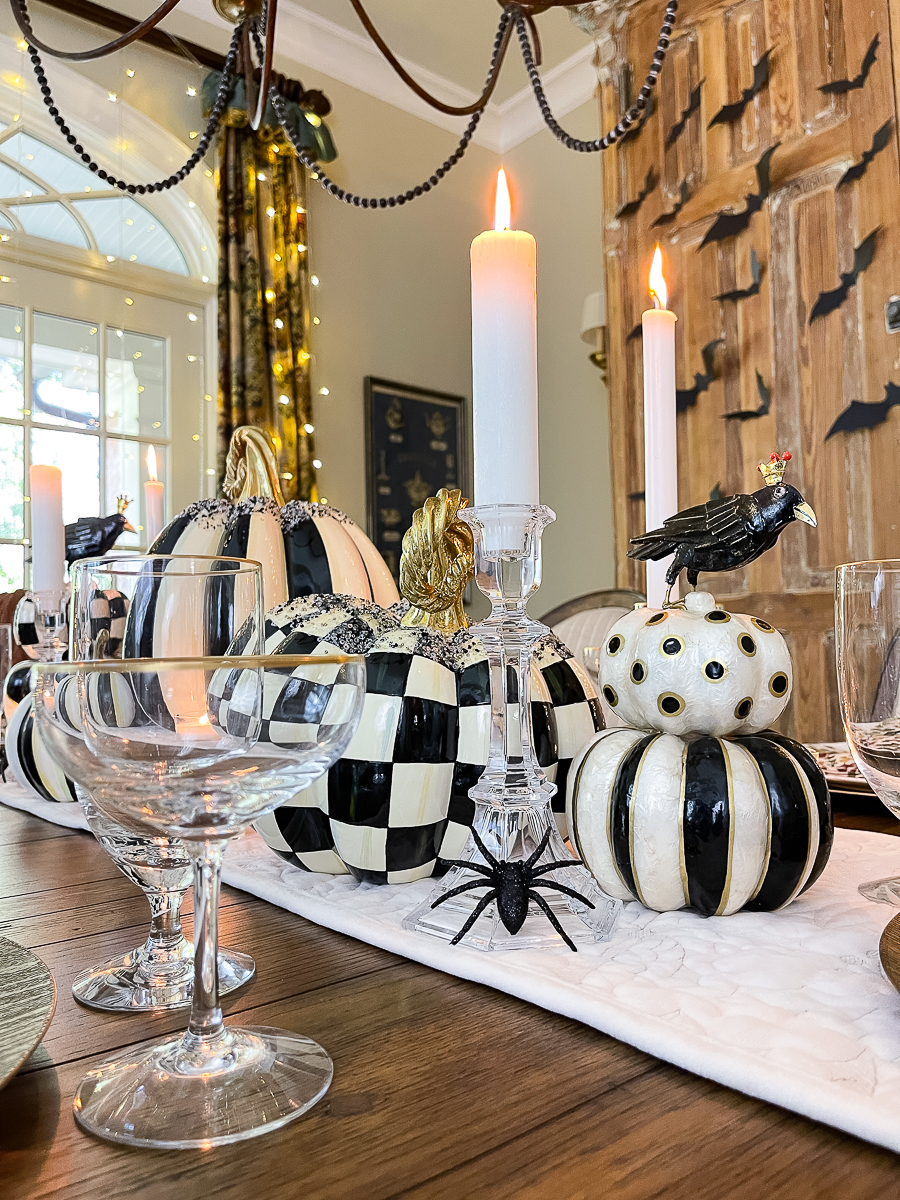 I chose to use clear instead of brass so that they did not obscure the sight of the fabulous pumpkins.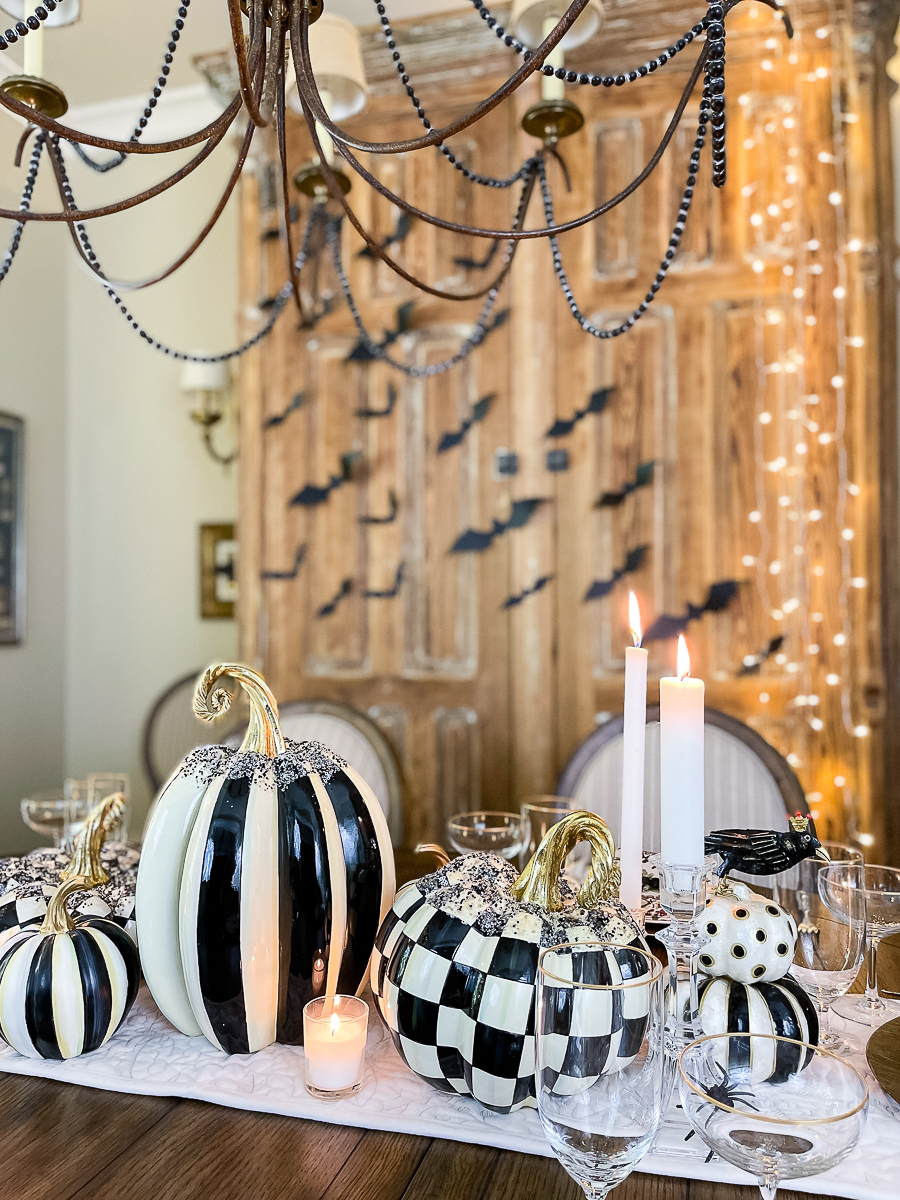 So much attention to detail with the pumpkins!
We enjoyed a wonderful steak dinner and spaghetti dinner in here with my latest meat sauce recipe on the blog.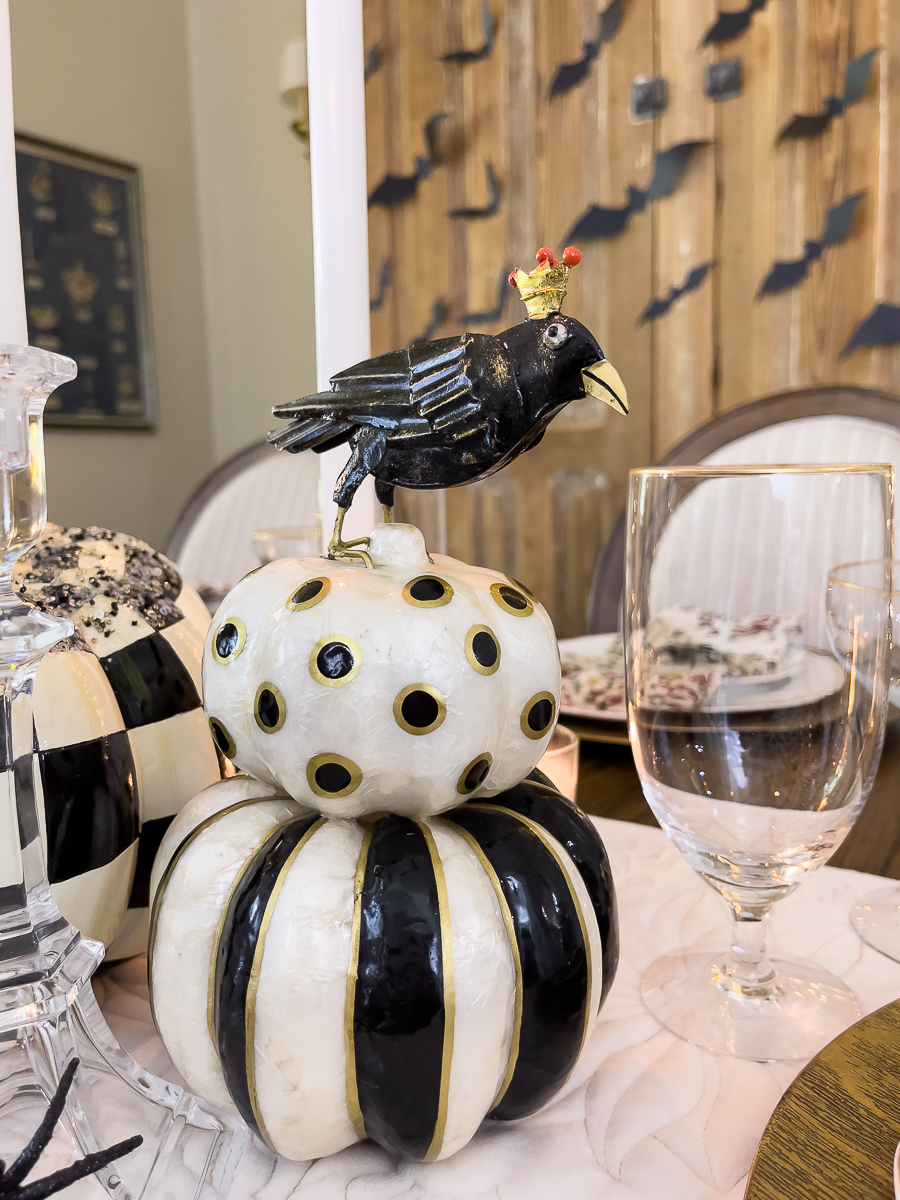 The crow topiaries are 2 different sizes. They would look cute paired together as well.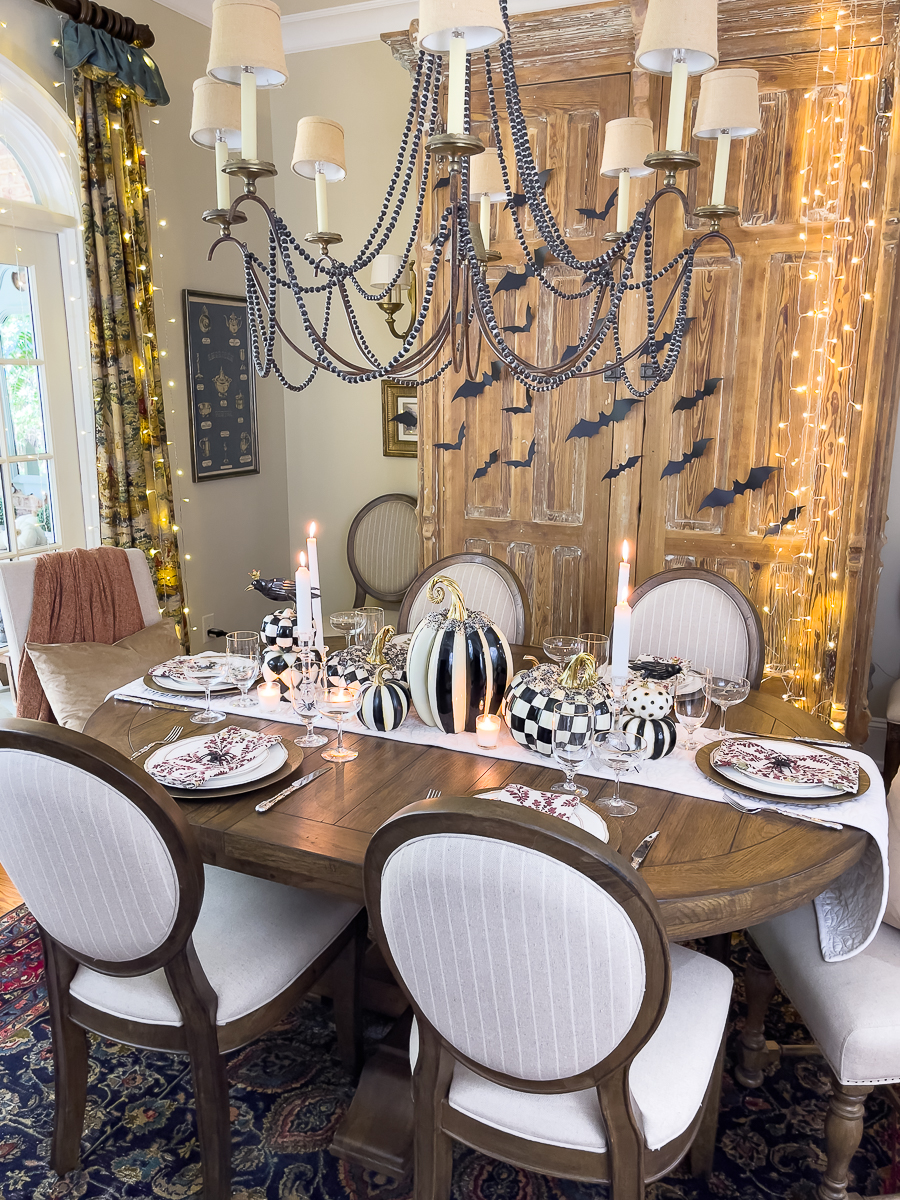 I brought in a bit of fall color with the throw blankets on the chairs and the cloth napkins.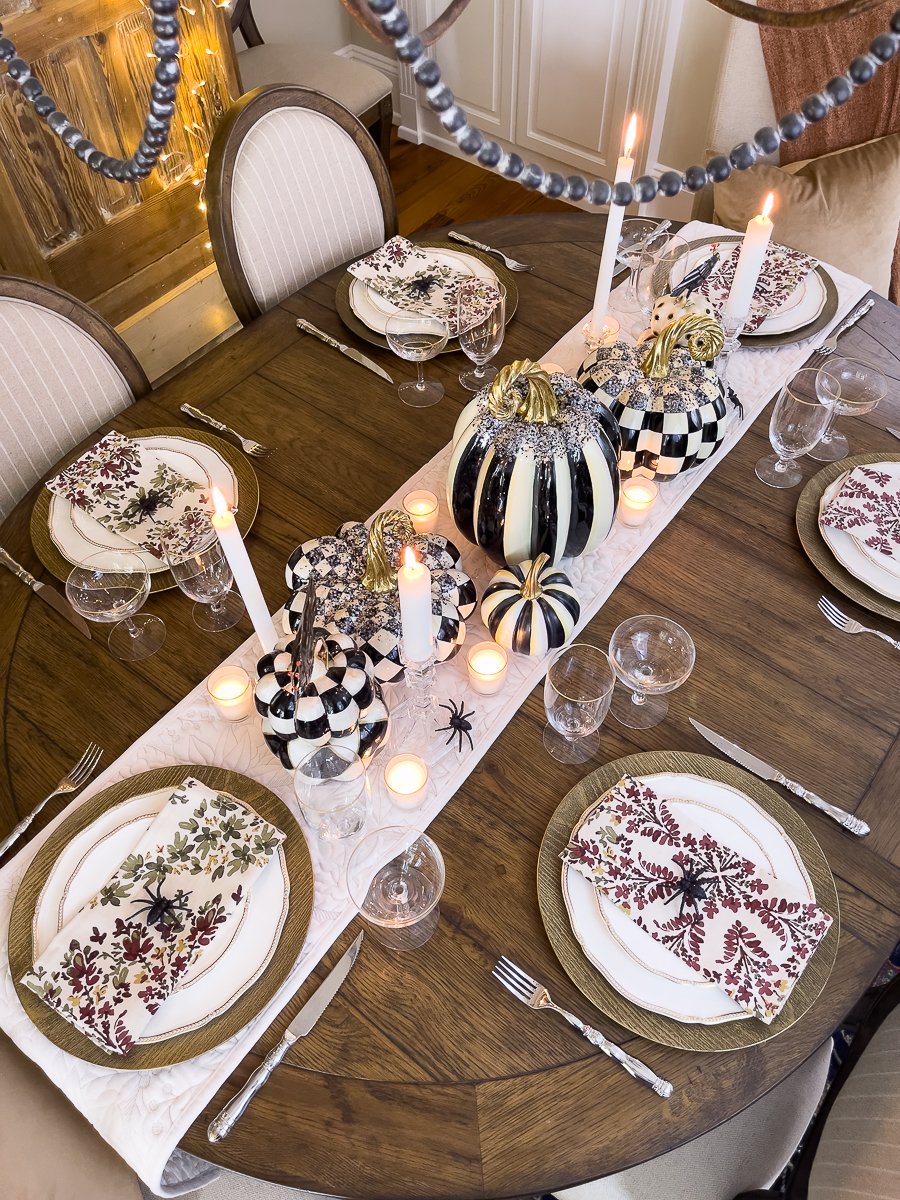 Each place setting has a spider decoration. I picked the spiders up while in-store at Walmart.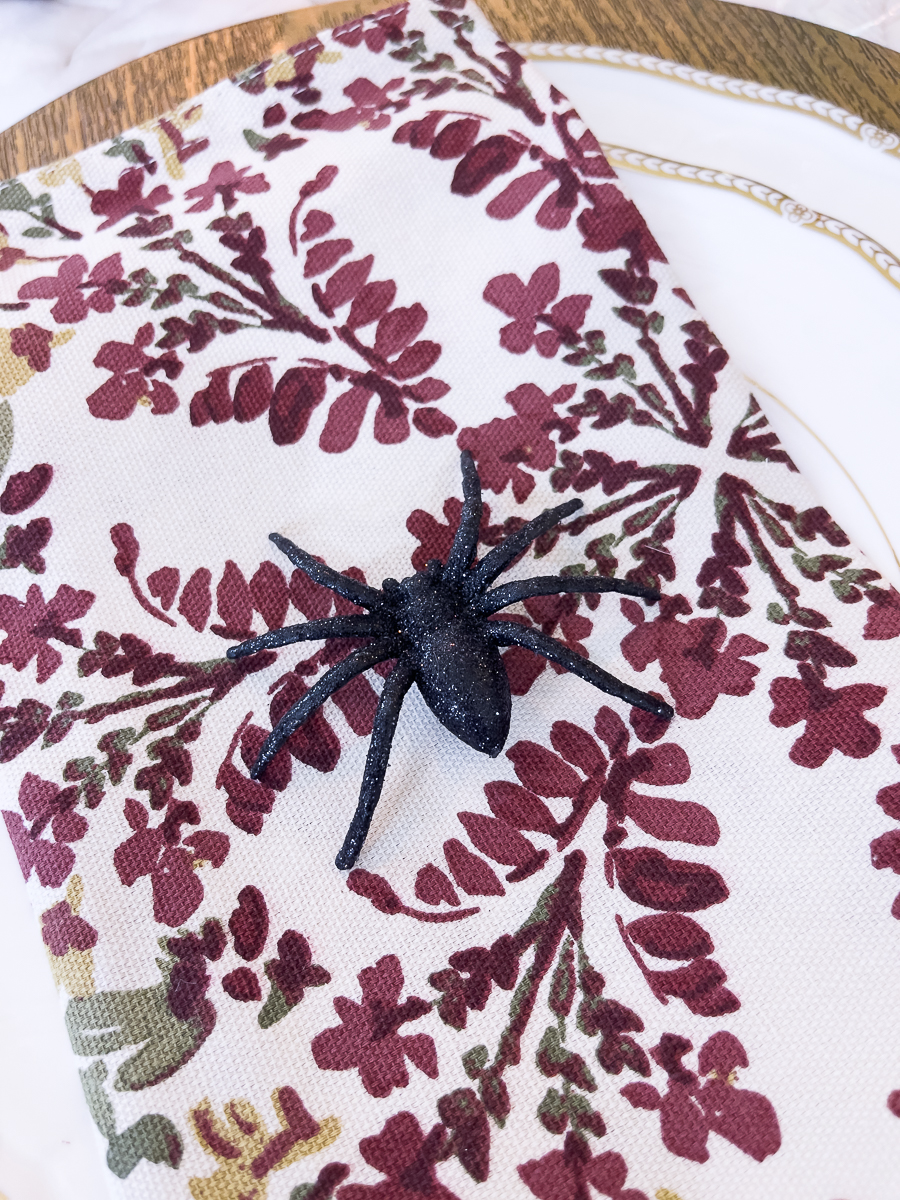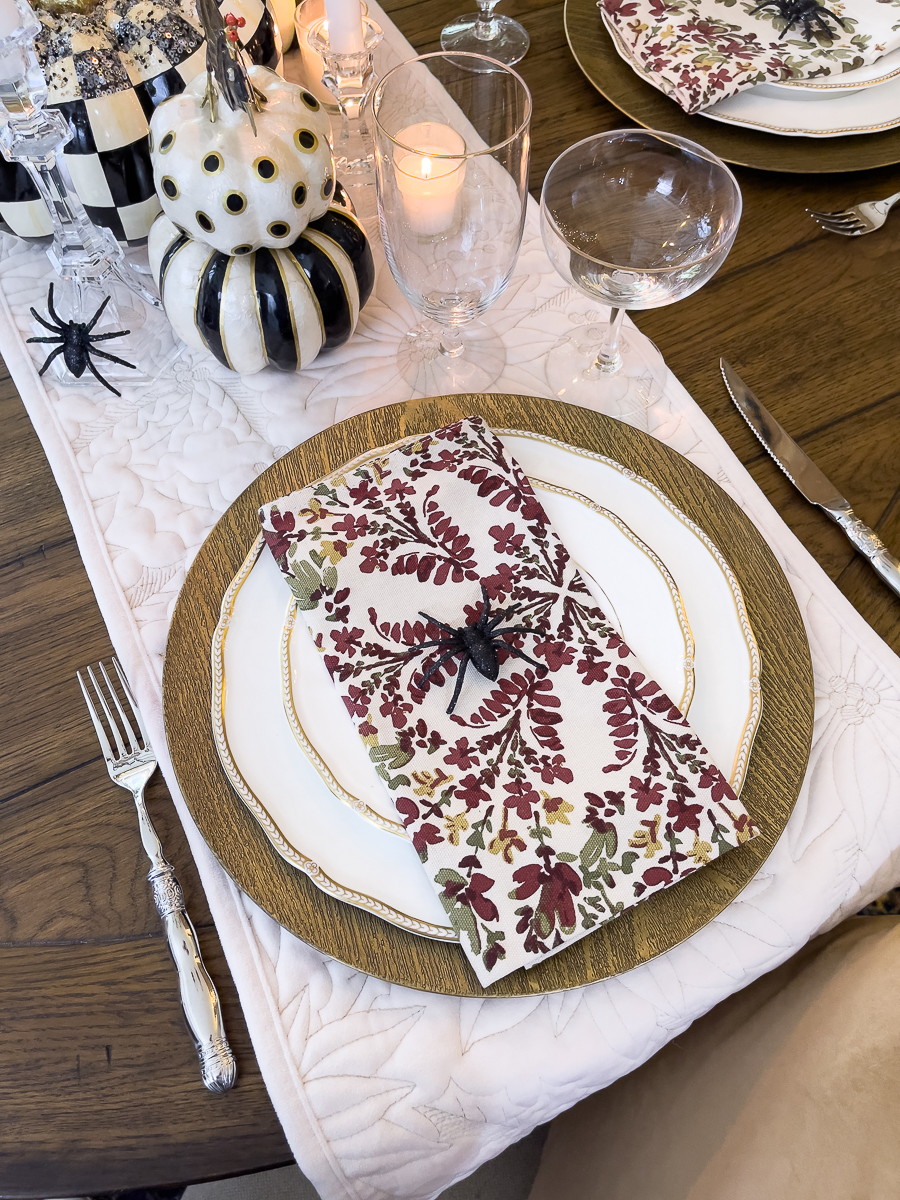 The table runner and napkins were a recent HomeGoods purchase. I picked up the plastic chargers at the Dollar Tree!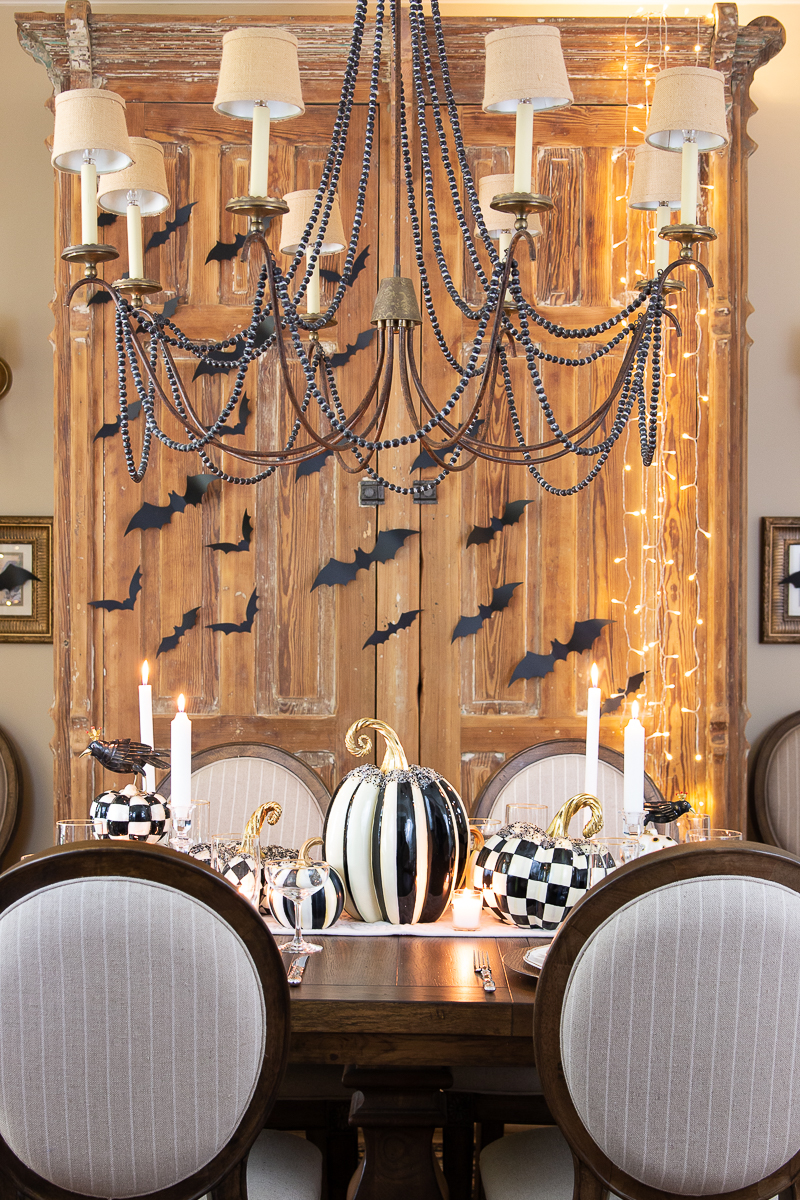 Happy Halloween!!!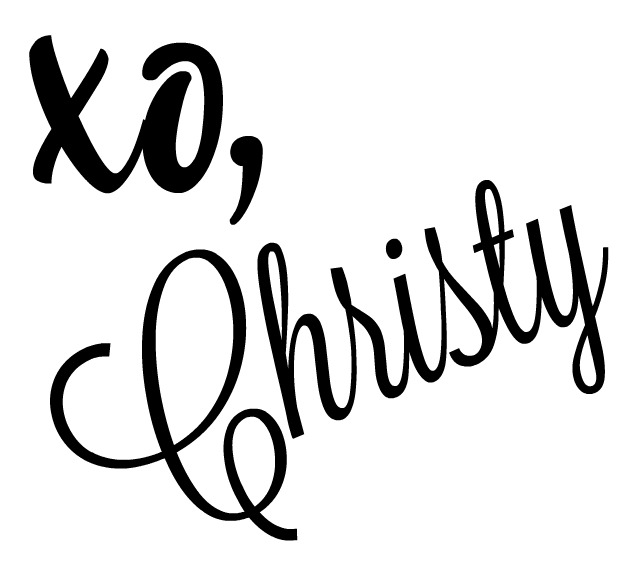 Charcuterie & Meal Board Ideas
Buffer