Hydrangea Summer Tablescape
Create a lovely hydrangea summer tablescape with a combination of flowers from your garden and the grocery store to create this casual look.
Hydrangea Summer Tablescape
BE SURE TO FOLLOW TO THE END OF THE POST WHERE YOU WILL FIND A LIST OF ALL THE BLOGS ON TODAY'S TOUR AS WELL AS MY SHOP THE POST FOR THIS HYDRANGEA SUMMER TABLESCAPE. YOU'LL ALSO FIND ITEMS LISTED UNDER PHOTOS.
Latest from OSH!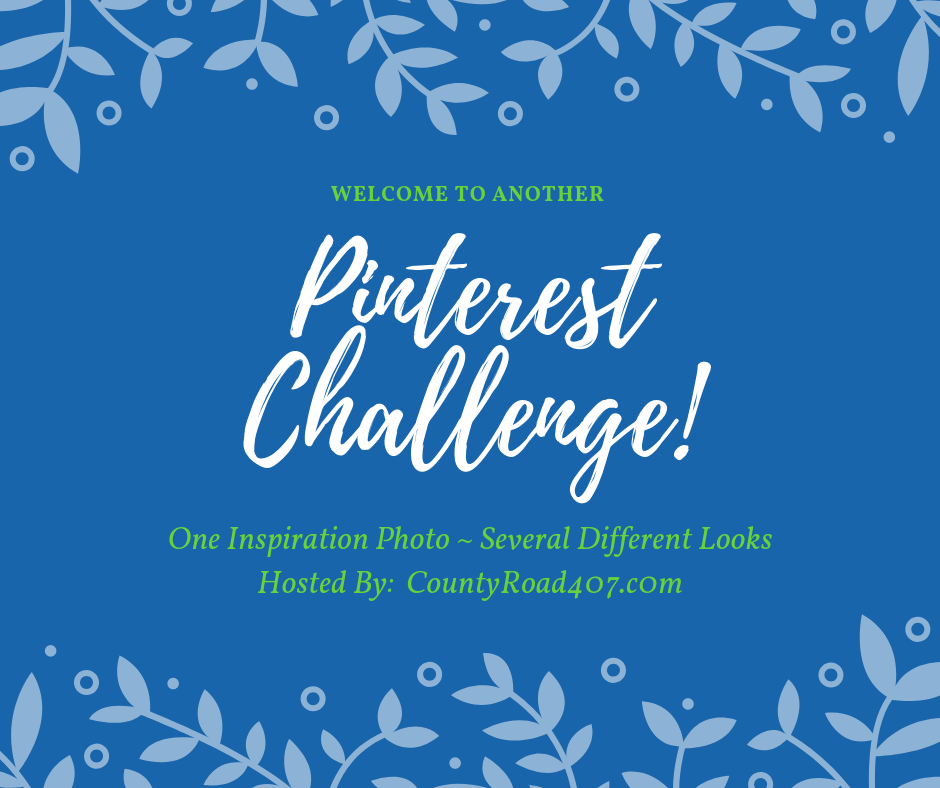 This month's Pinterest Challenge is so pretty for a cottage-style or coastal tablescape. You may find that you already own things to recreate the look. I happened to have a set of bottles that I used, but any collection of bottles will work. Be on the lookout for pretty bottles like salad dressing, wine, and more. The thrift store is also a fabulous store for vessels to create a similar look. You could even use drinking glasses.
Welcome to another installment of our monthly Pinterest Challenges hosted by my sweet friend, Cindy, from County Road 407.
This month for our Pinterest Challenge, we are recreating this tablescape with a lovely cottage style from Sanctuary Decor. Be sure to give the blog a visit. I love this idea! I created my own look using similar elements.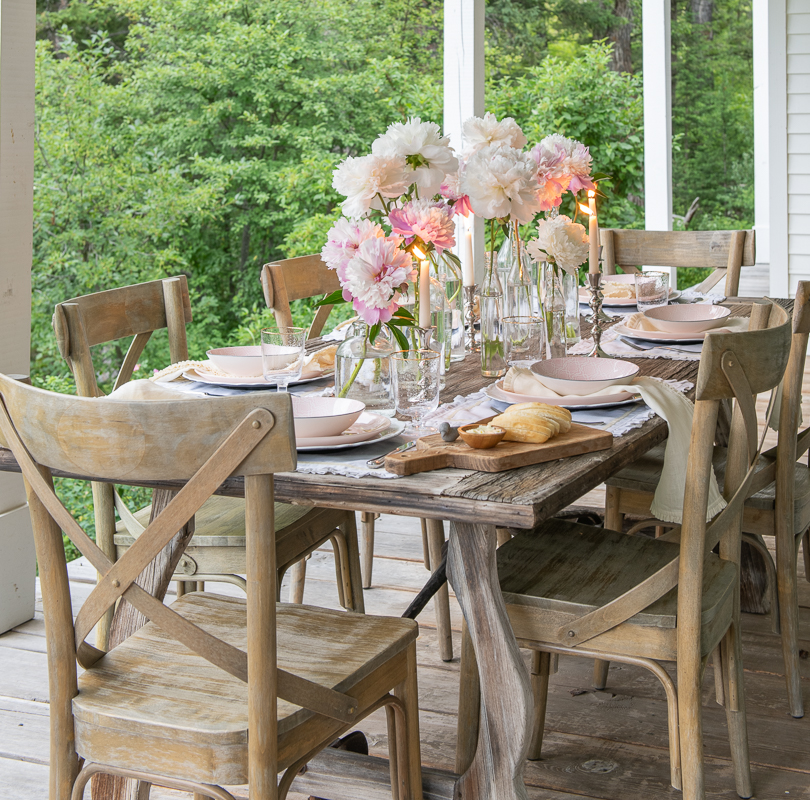 Isn't it absolutely stunning? I'd love to have a table like this on our patio or porch. It's a definite goal. Karen used my favorite peonies to adorn her lovely porch table. Unfortunately, my peonies bloom in early May here in my area, but that's ok. No fear because my hydrangeas are now blooming. Be sure to visit Karen's blog to see all the details on how she created this lovely look.
Getting the Look
rustic wood table
romantic candle light
bottle vases
soft billowy flowers like peonies or hydrangeas
crystal glassware with gold rims
neutral china
If you are visiting from Decor to Adore, welcome! Laura's home and decor projects are always stunning. I always leave inspired.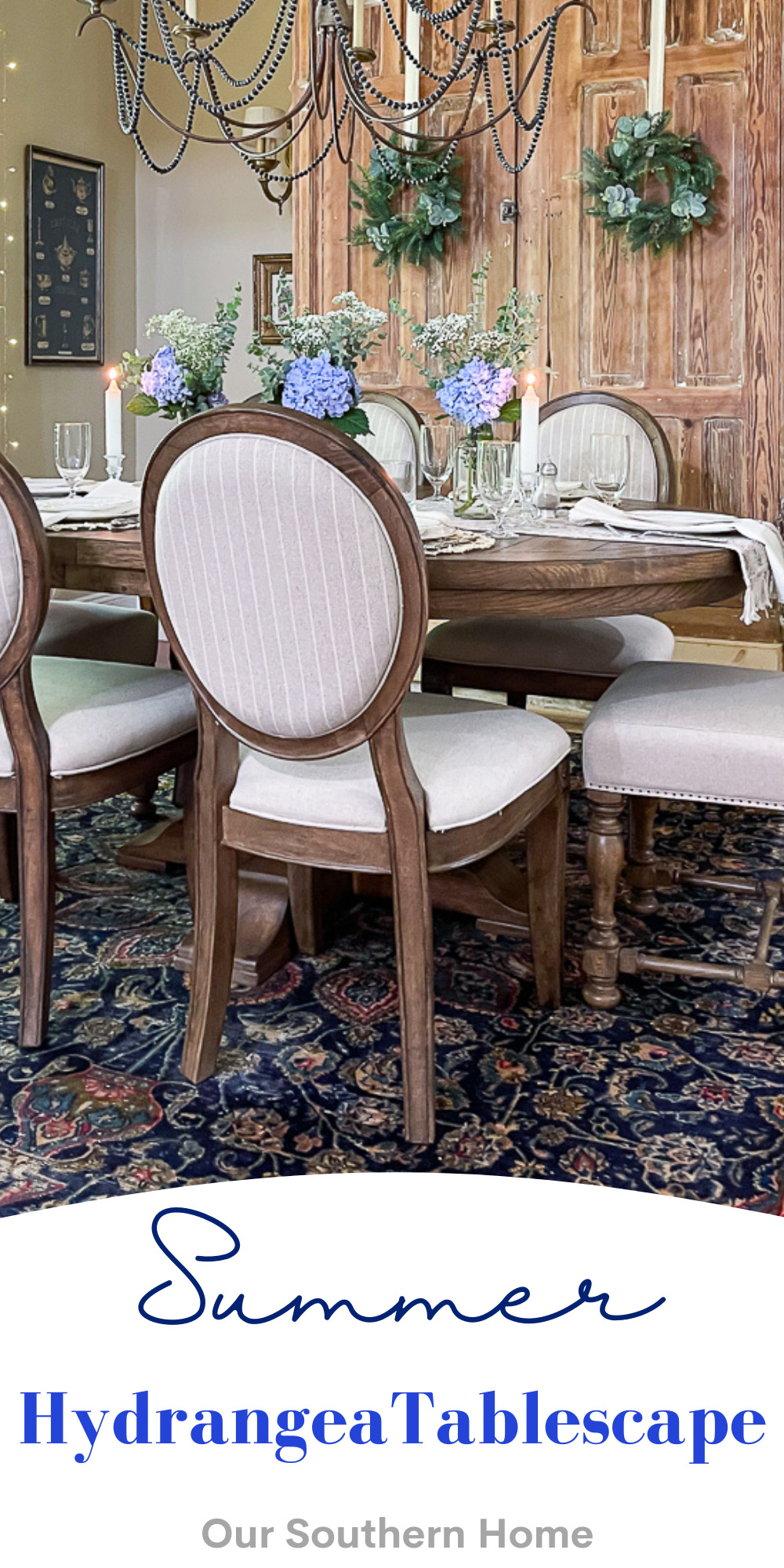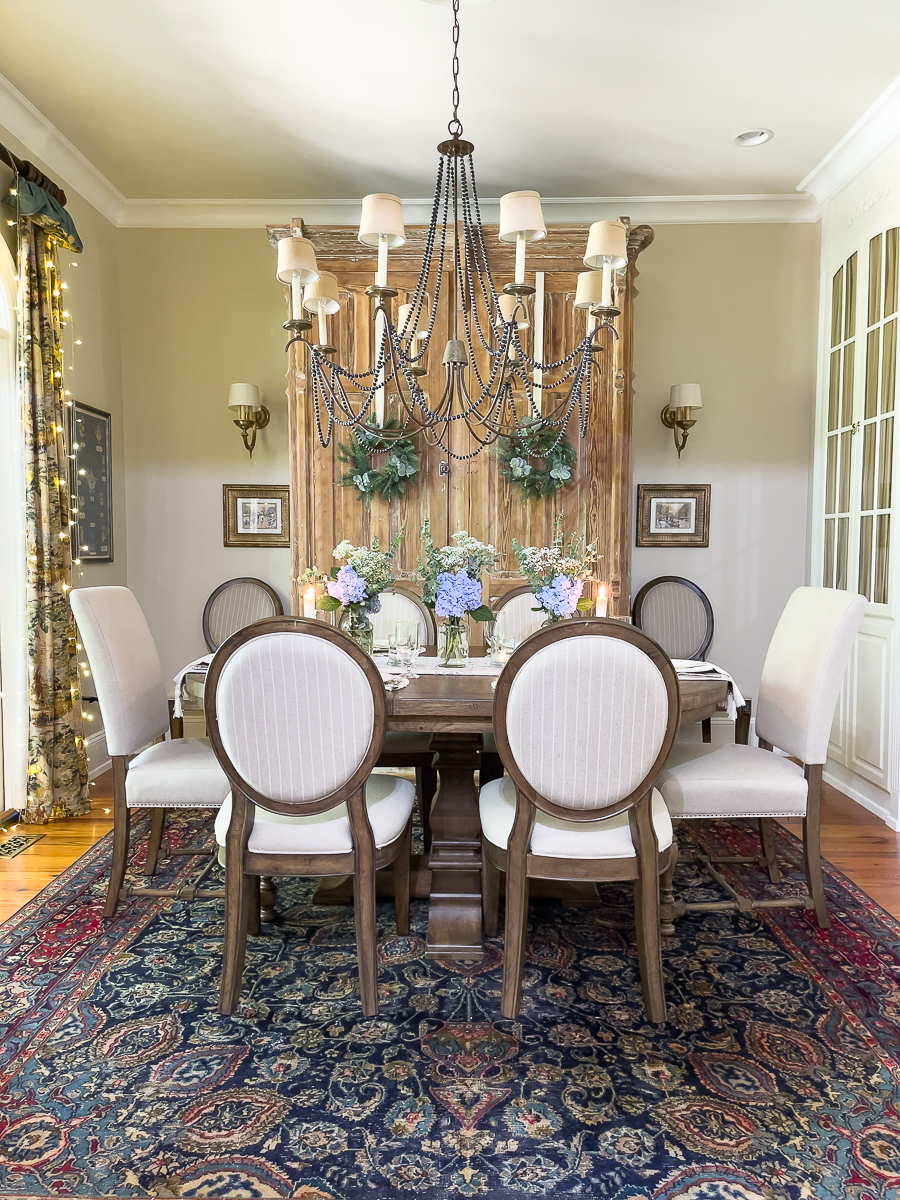 With the help of my hydrangeas and some baby's breath and eucalyptus from the grocery store, I was ready to get to creating. My grocer usually has bunches like these 3 for $12. I purchased 1 bunch of baby's breath and 2 of eucalyptus. I then used two blue hydrangeas in each of the 3 vases.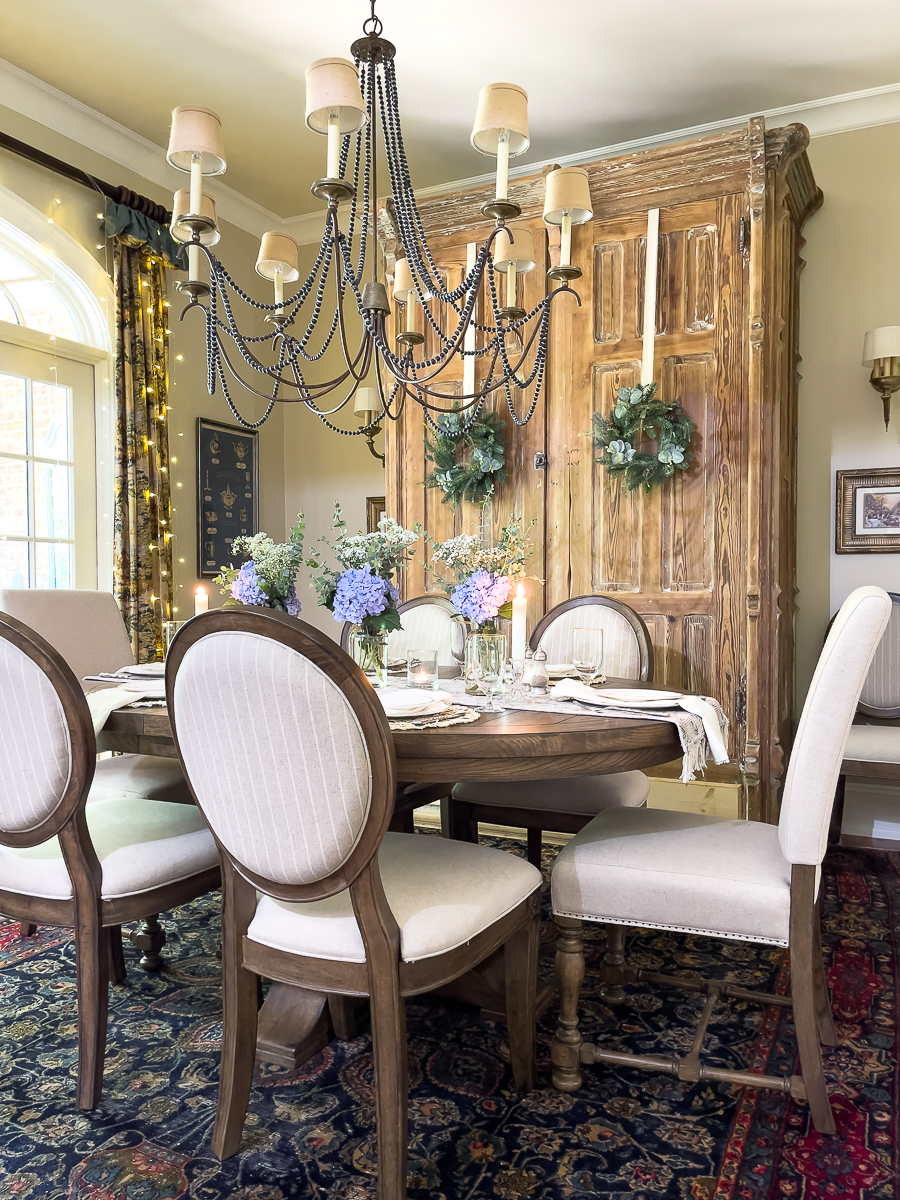 I have this long, narrow iron basket that came with 5 matching bottle vases. I love using it in the summer. It came from Kirkland's several years ago. To get a similar look, I removed 3 of the bottle vases.
This caddy and this one are good alternatives.
Other than the flowers, nothing new was purchased for this look.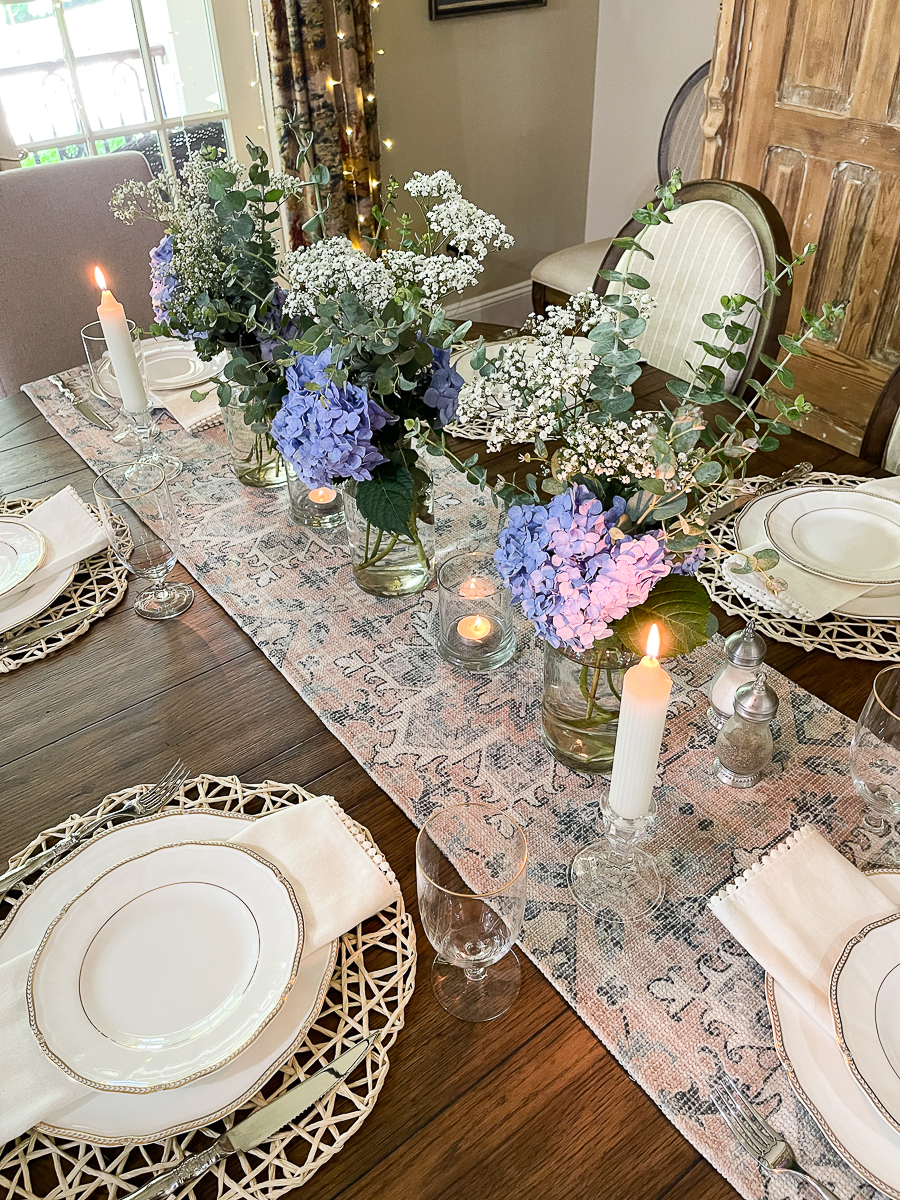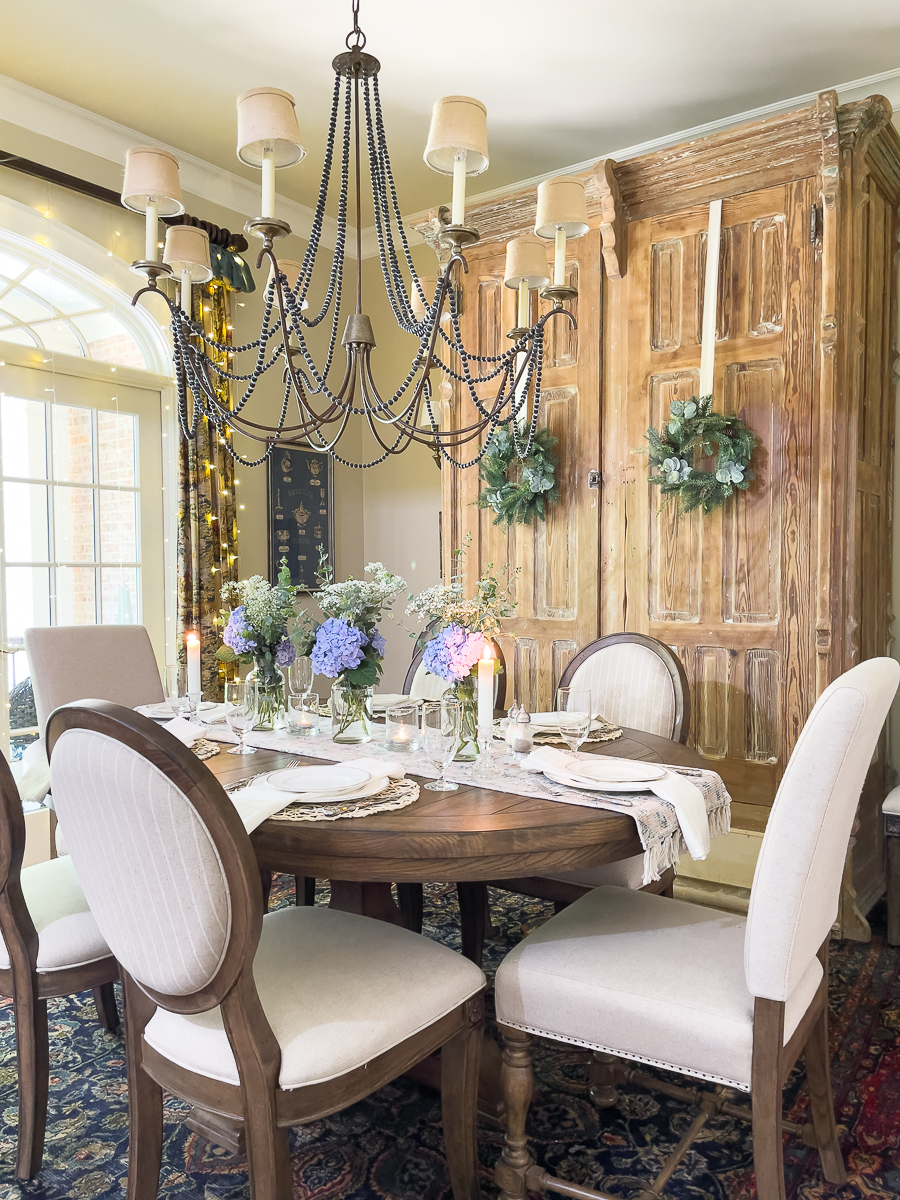 We actually enjoyed this tablescape for Father's Day dinner this past Sunday evening.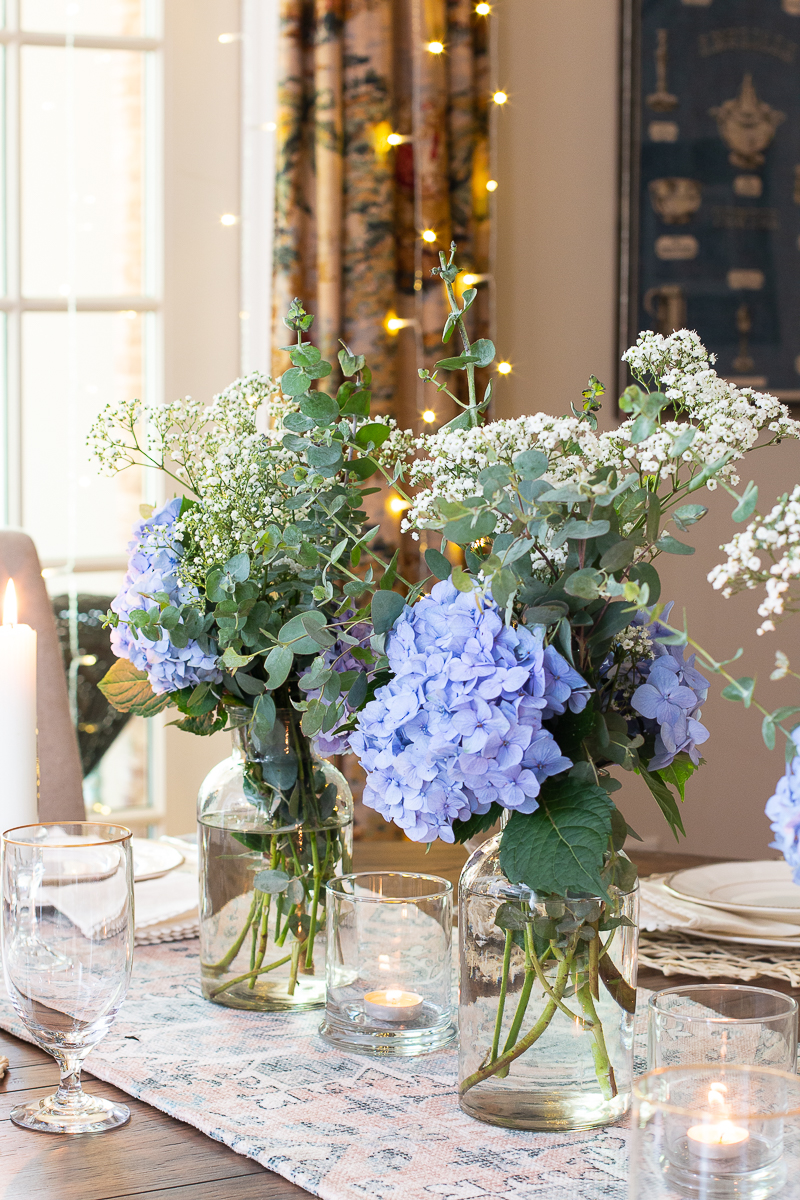 I try to change the water in the vases every day or two. This will extend the life of your flowers.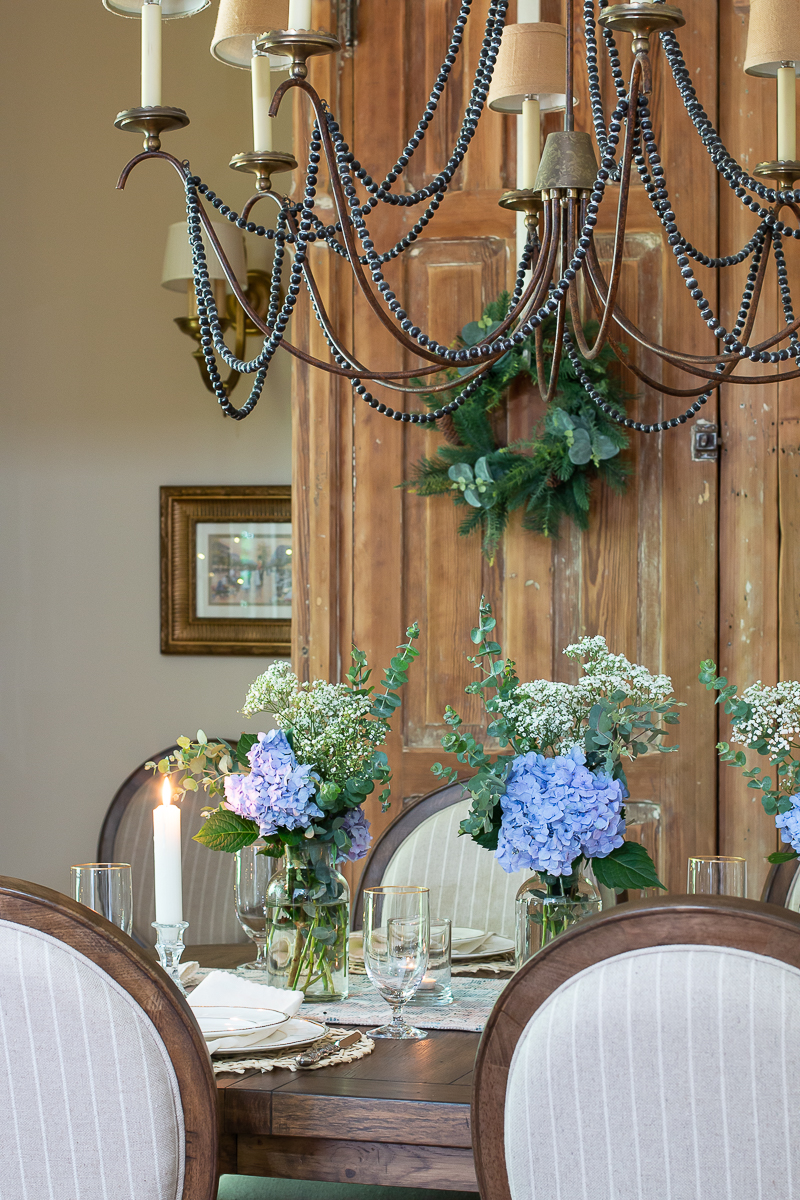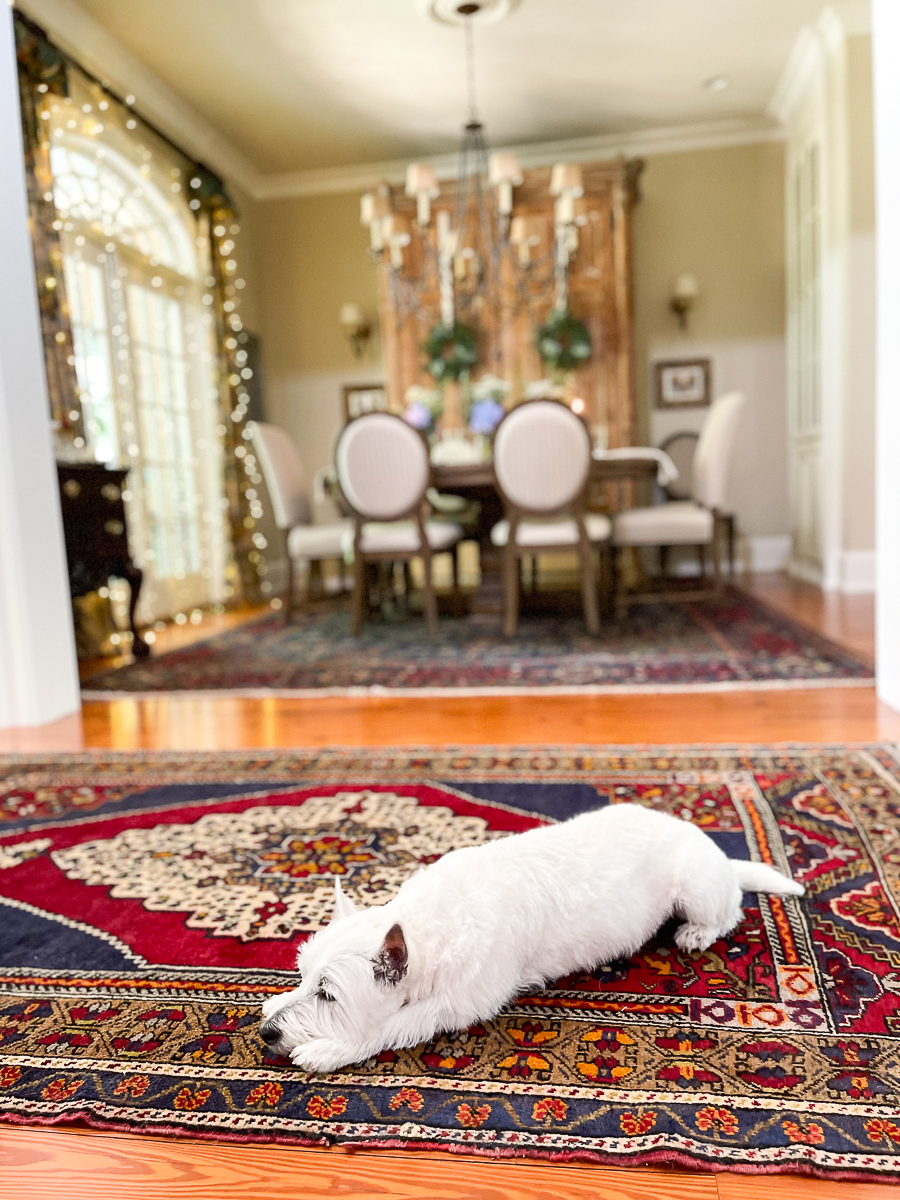 It wouldn't be a photoshoot without a Bentley sighting! He is always there to help. Aren't those curtain lights magical!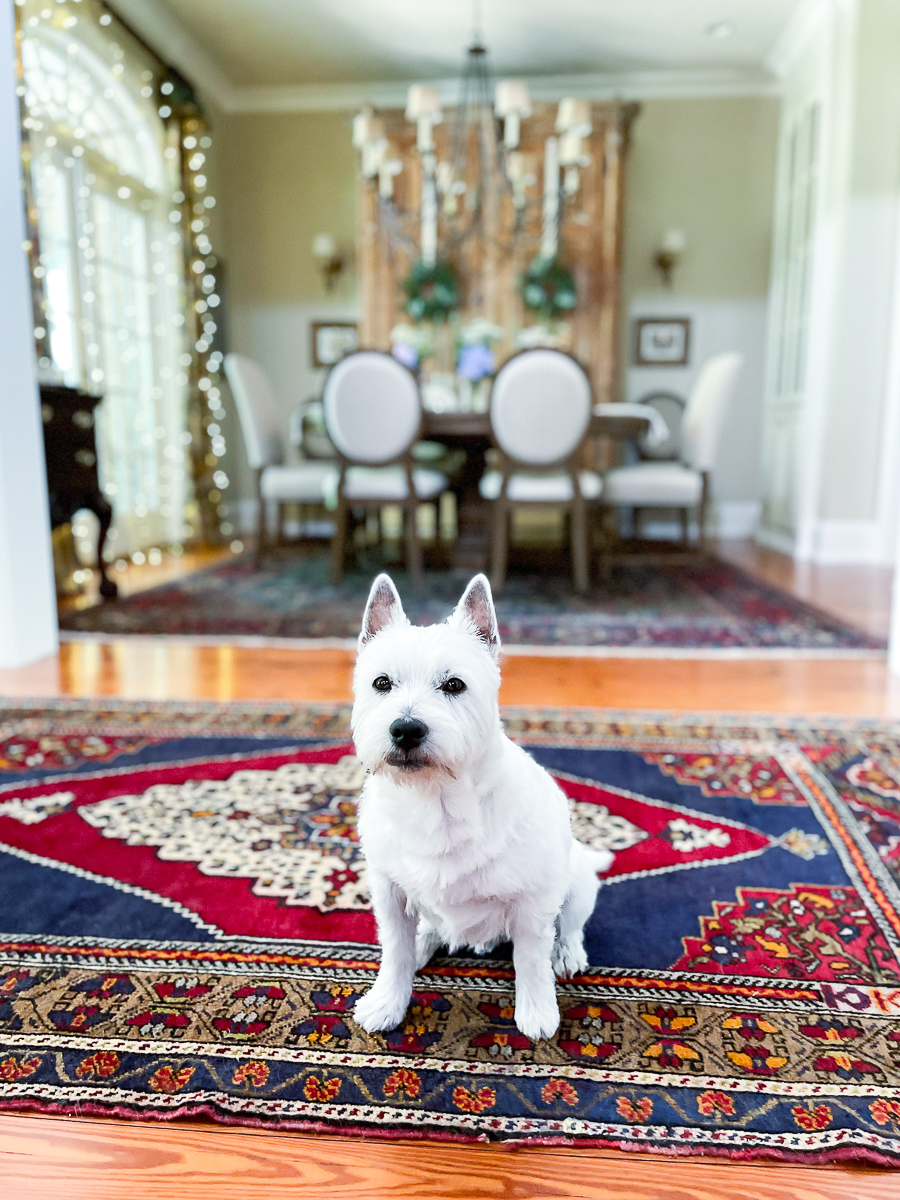 Bentley invites you to continue the tour below! Be sure to PIn the post.
Up next on this month's tour is First Day of Home. You are going to love Crissy's home!
More gorgeous tablescape inspiration!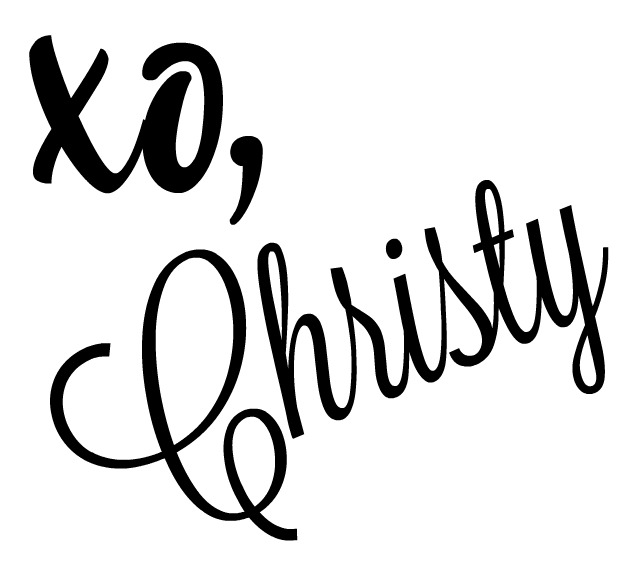 Buffer